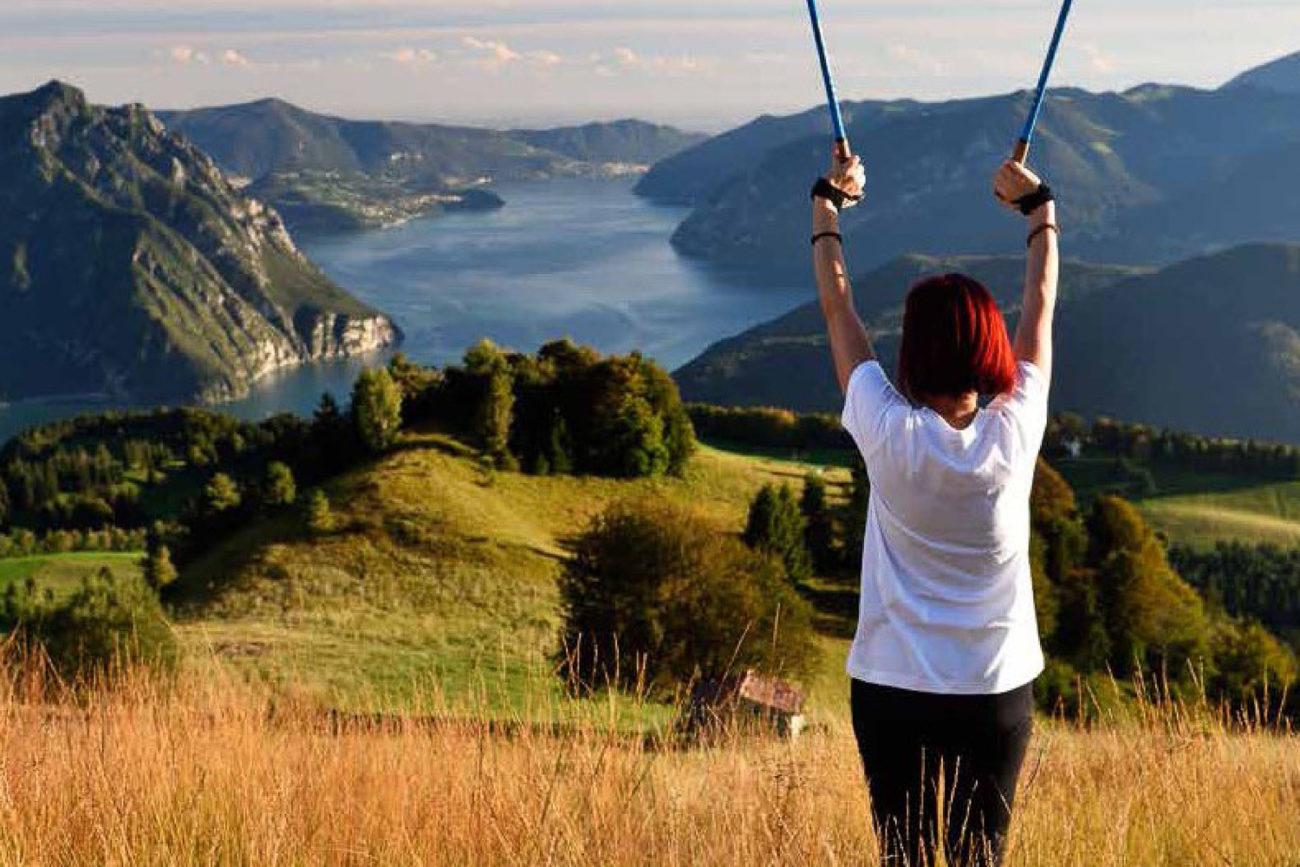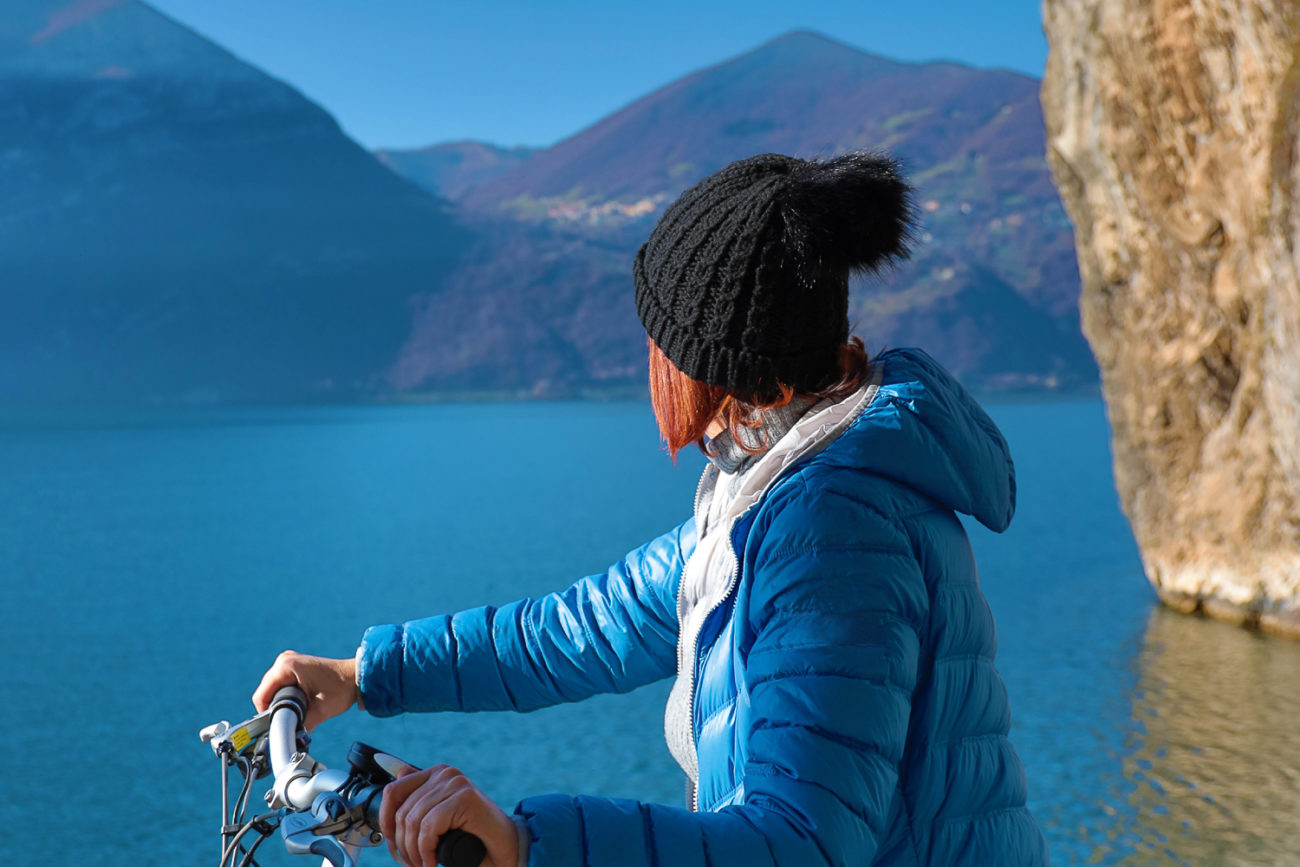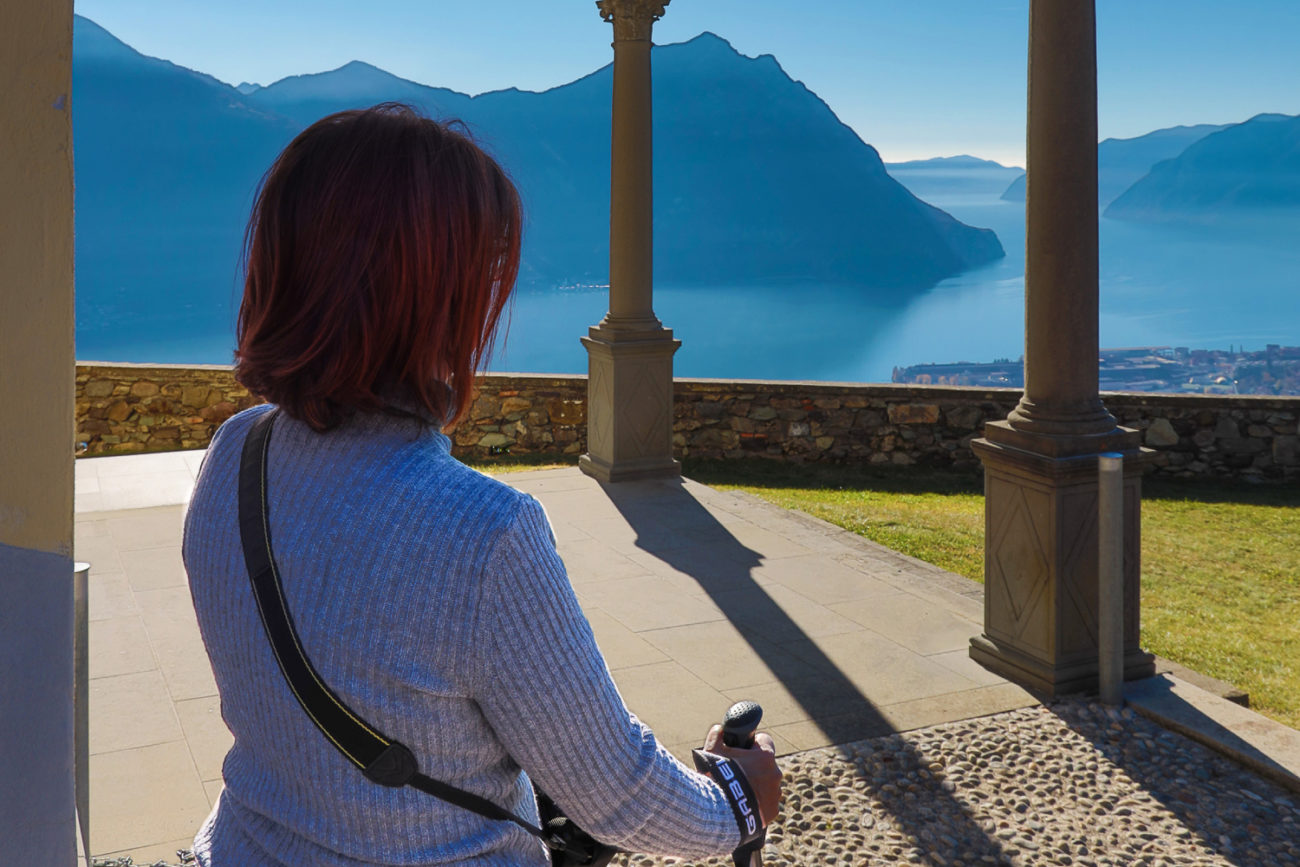 Plateau of Bossico. And the spirit also goes up.
Patrizia chooses the trees, the view of the lake and the sounds of nature of the Bossico Plateau for her Nordic Walking training.
Mount Colombina is the final part of the Bergamo Alps which starts from Mount Pora and reaches Lake Iseo, rising up to form the Bossico plateau. It is grassy on the southern side while the northern is covered with a wood of pines and beech trees.