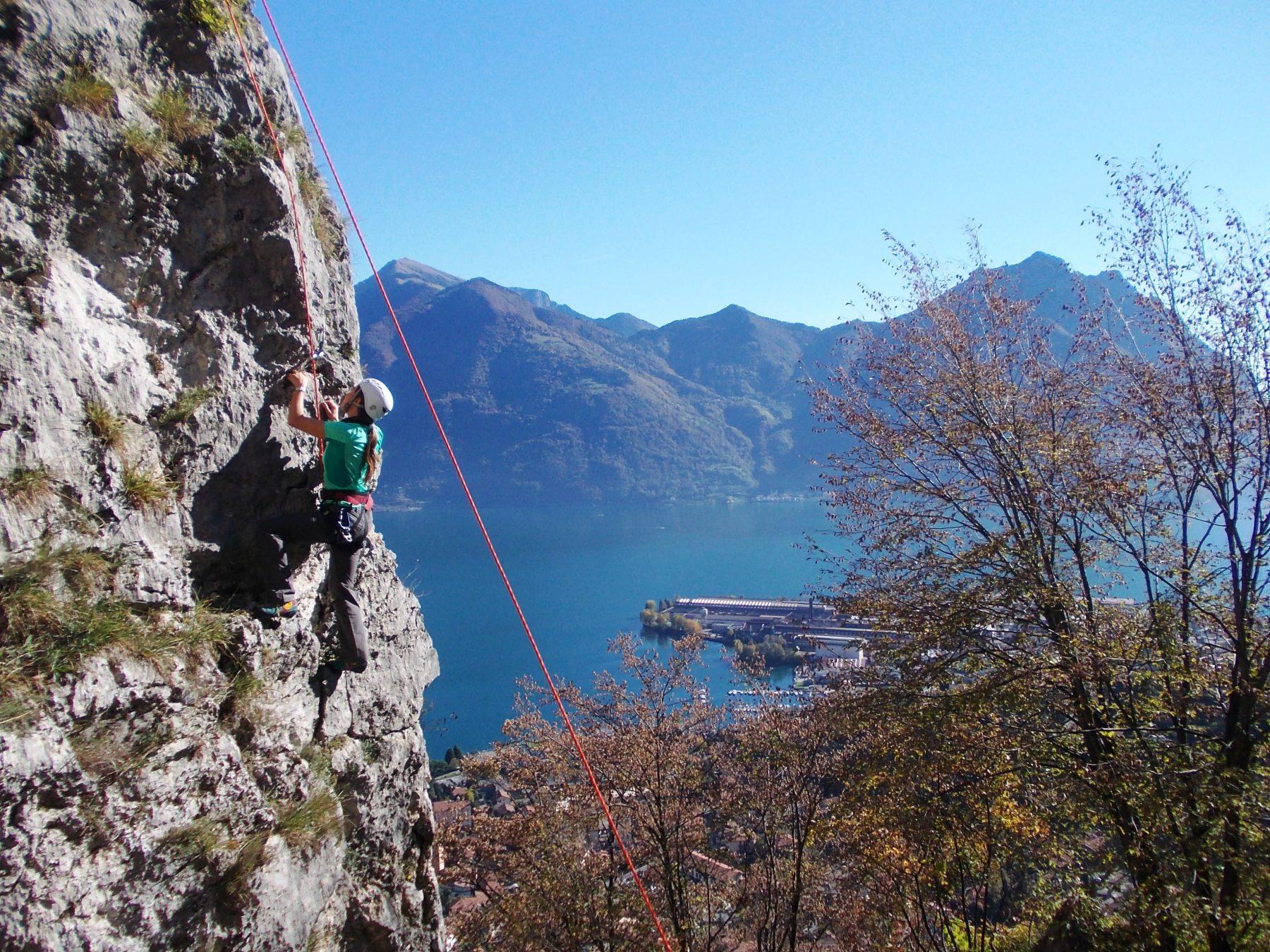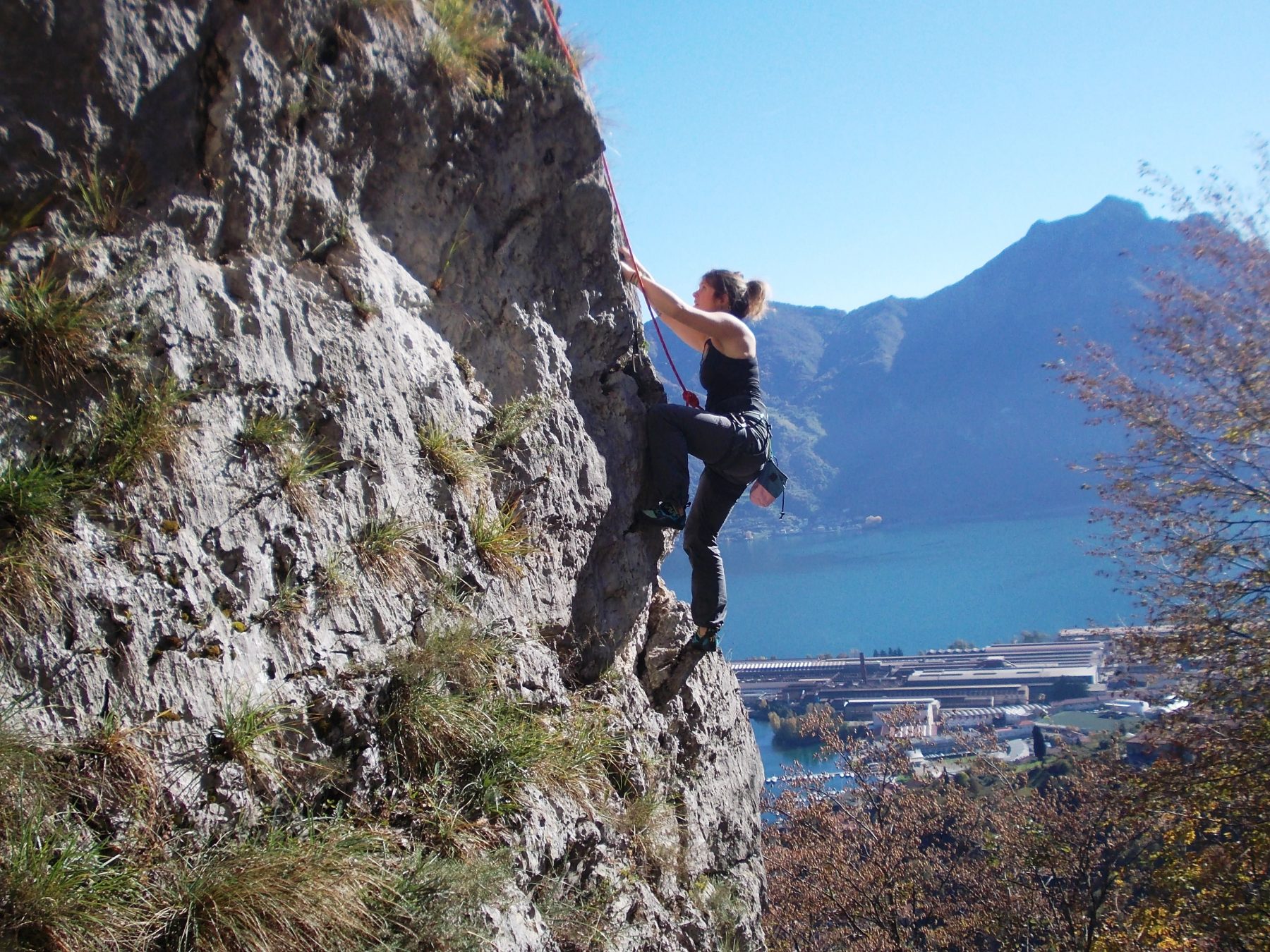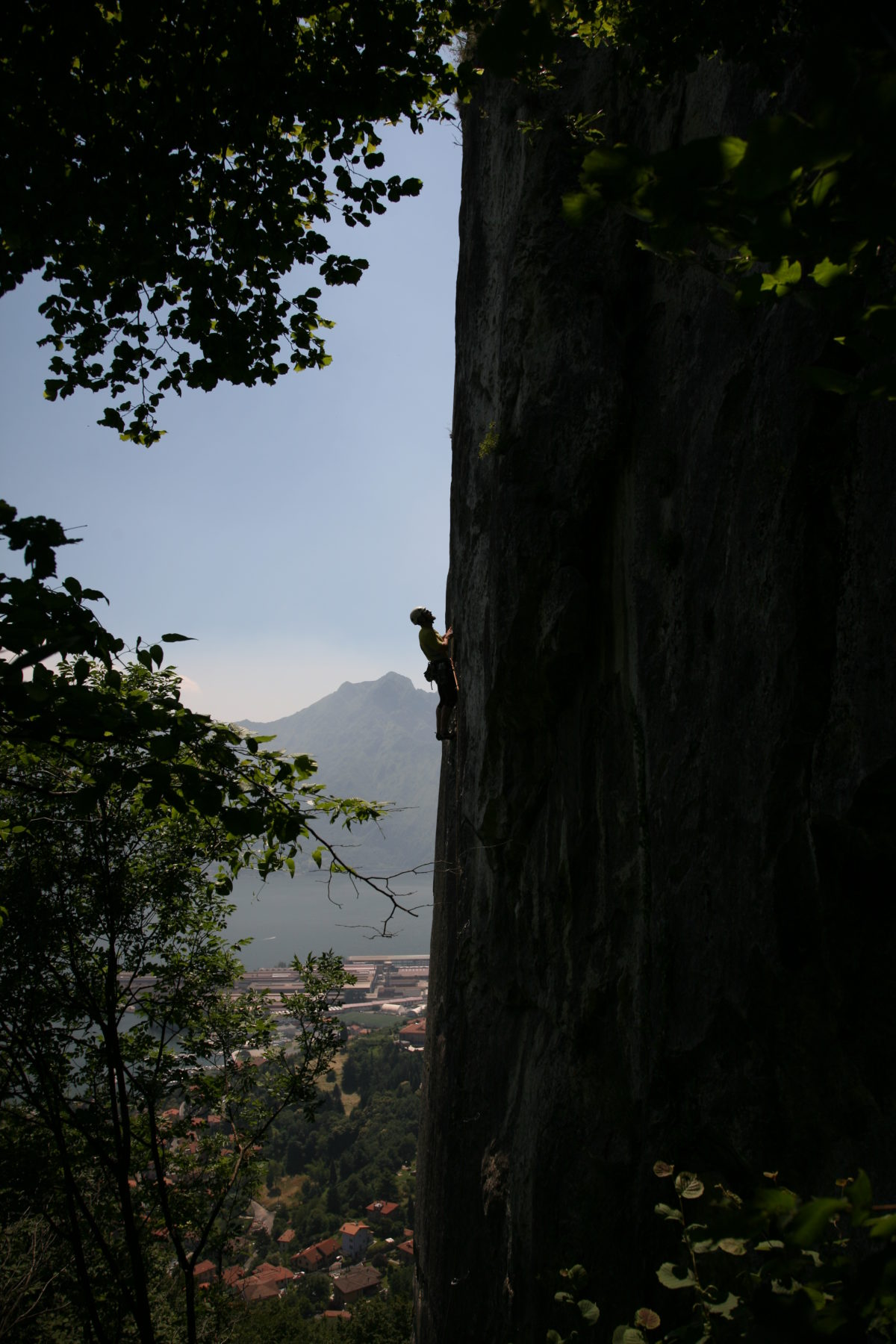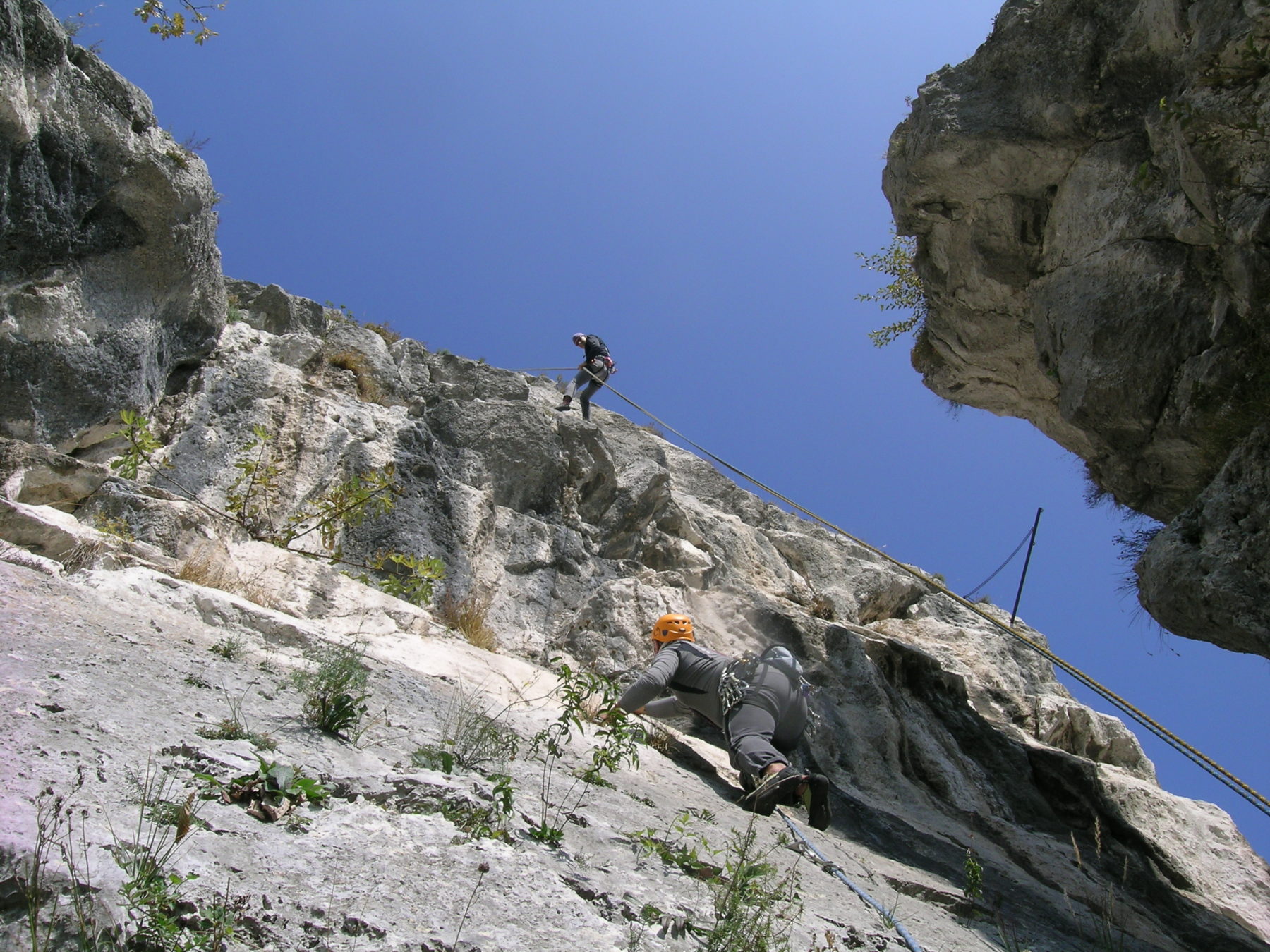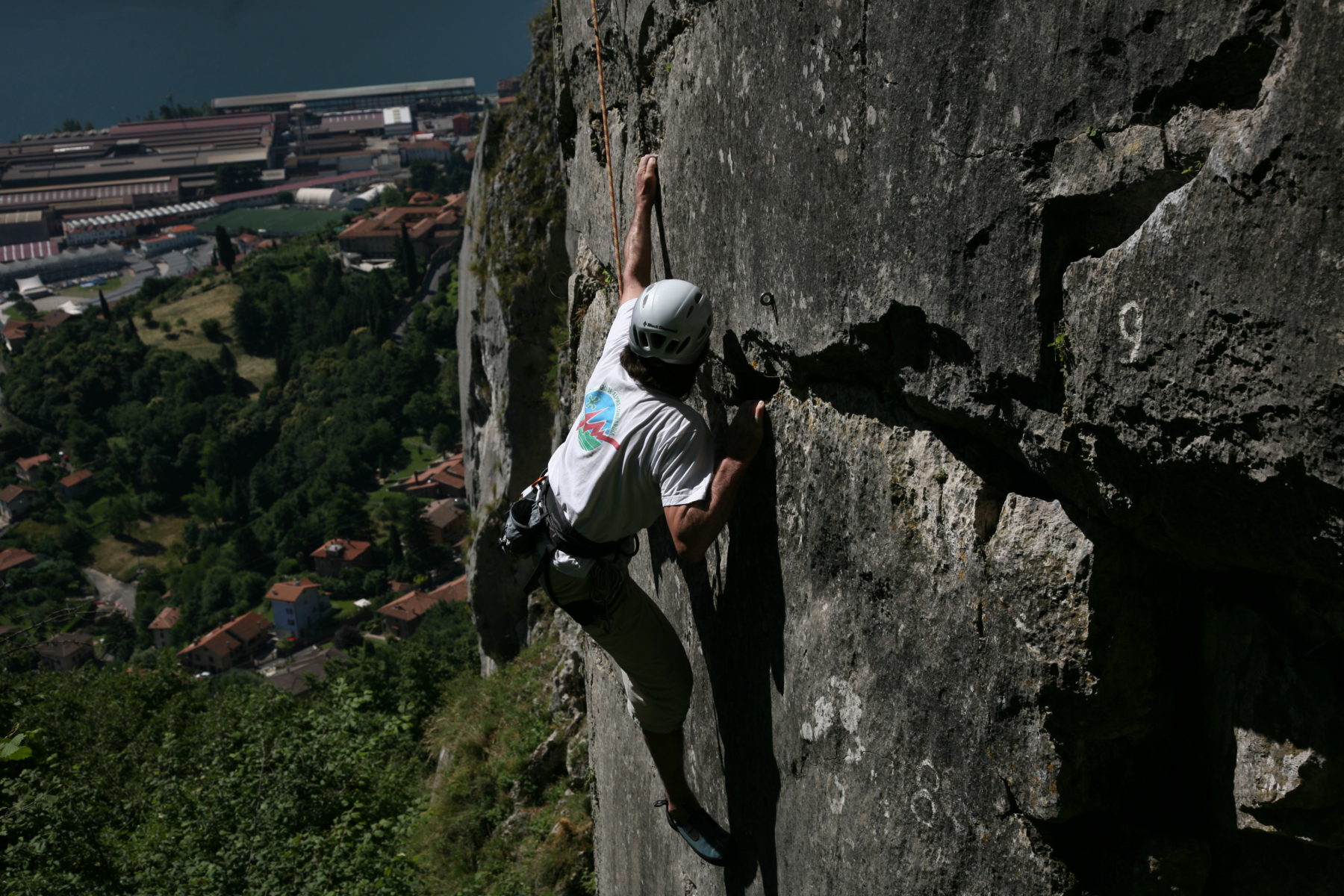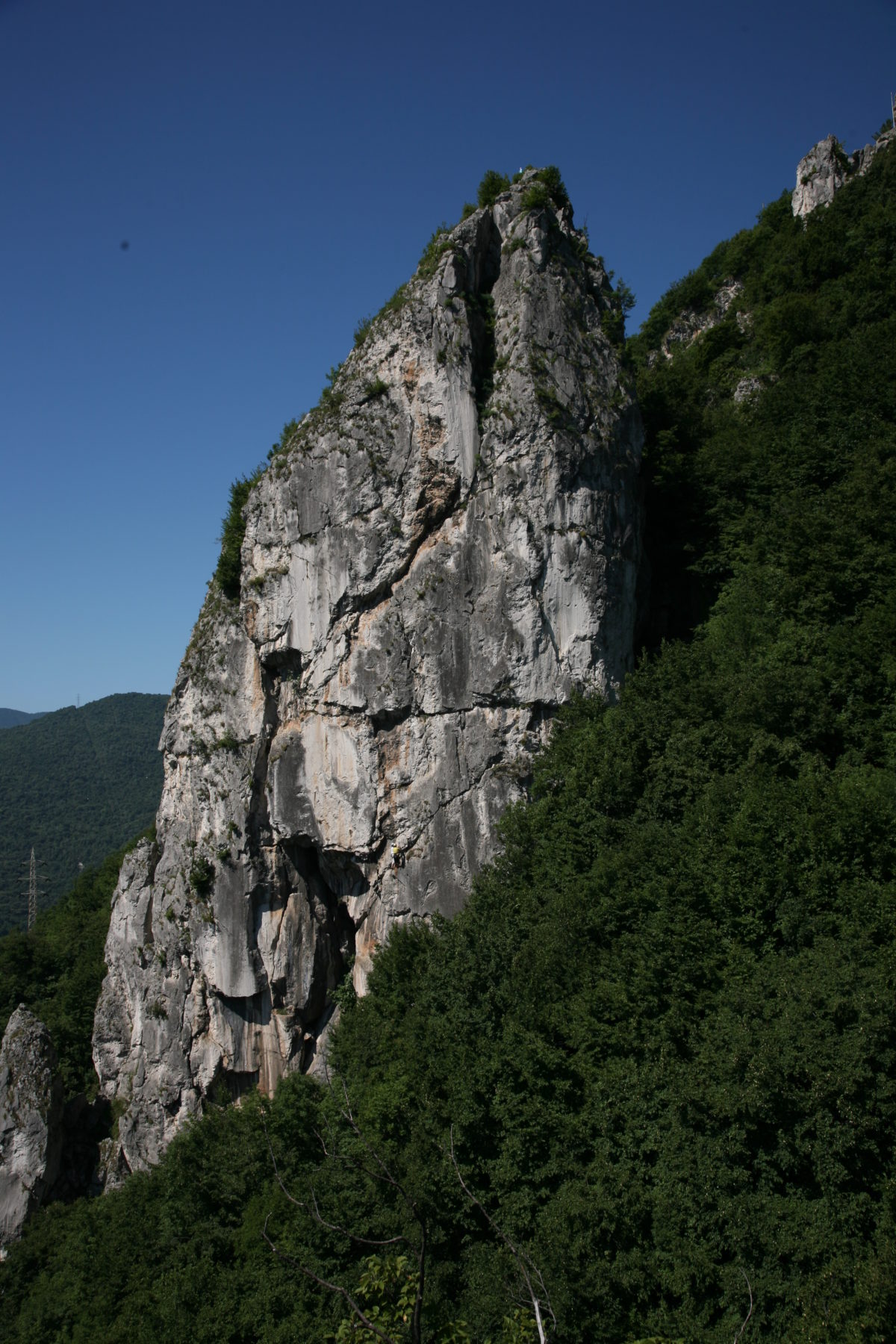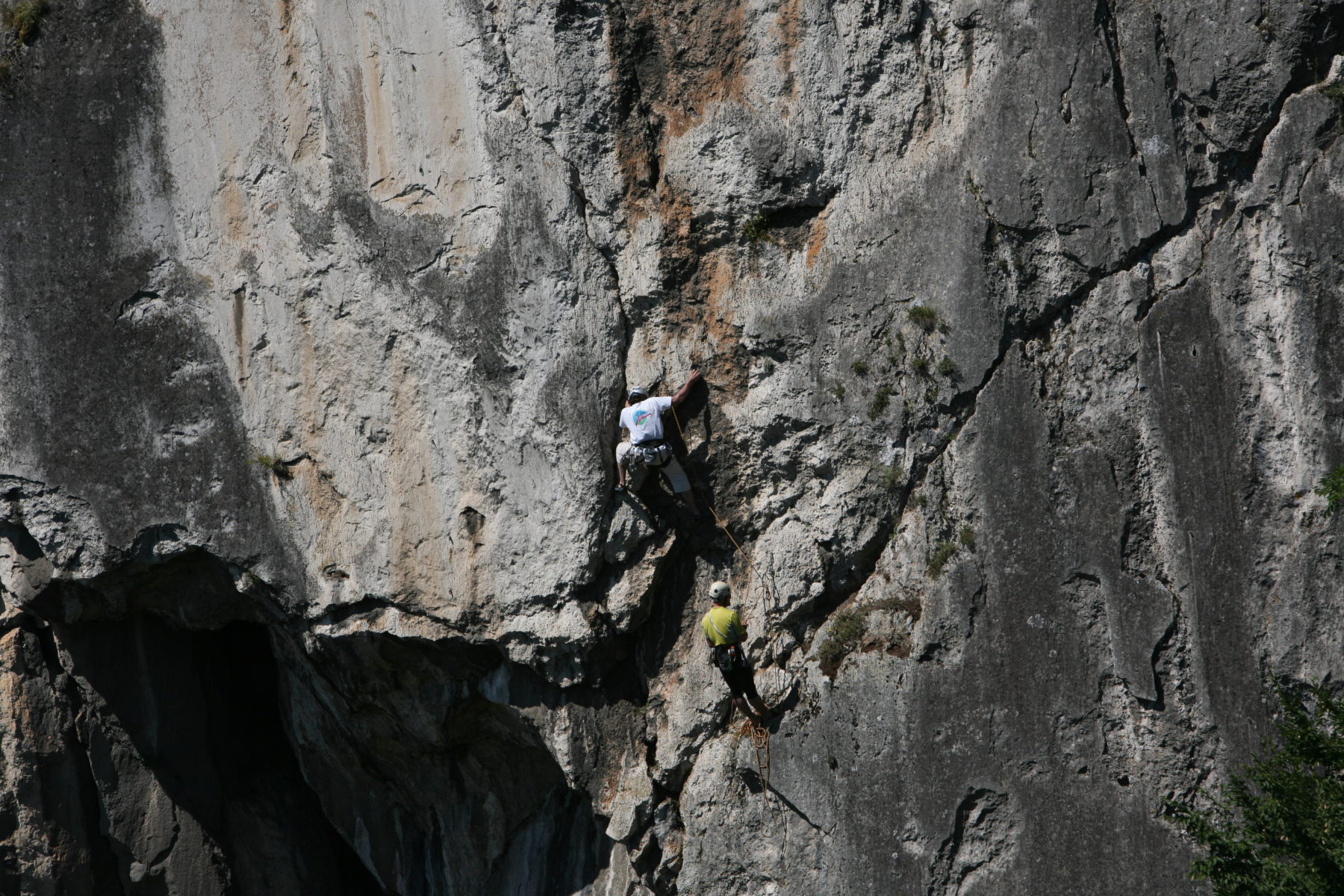 Corno di S. Giovanni and Loverina cliffs
ACCESS: from Piazza Garibaldi in Lovere, take Via Matteotti and drive up Via Oprandi; when you reach the roundabout, take the first road on the right and continue along Via San Maurizio, then turn (right) on XXV Aprile and 1° Maggio roads. Here, turn onto Via Gerone and park your car in the provided spaces. All this takes 5 minutes. Then continue on foot along Via Castelliere, first on an asphalt road then a path. There is a fountain on the right just before the path. Continuing along the panoramic path over stones and through a wood, after about 20 minutes you will reach the first tower, that which is named 24 maggio, where there is a red arrow on its base indicating left. Keeping right and wearing a helmet, you will reach a niche created by a large boulder leaning against the face of the Corno Grande which can be used as a base. Inside there are some notice boards with some routes.
THE ROUTE starts very close to the base. The number 4 can be found in white, even if faded. On the route, there are still some of the original pins from when it was opened in June 1944. However, as Corni di San Giovanni is the Lovere CAI's main "climbing wall", excellent 12 bolts and various other equipment have been inserted, meaning total safety for your climb. The rest spots are also ok. From the base, climb up the conspicuous crack which then splits (barchetta – dinghy) and continue to climb it to the end. The rest spot is near a tree after about 25 metres. In sports terms, it is a 5c.
Cross left and then climb a difficult yet conspicuous roof; after climbing over it, just above it you will find the S2. I believe that the roof can be given a 6b. At this point, I recommend that you stop and descend abseiling. This is because that from there onward, the rock is unstable in the true sense of the word. All of it moves. You can summit at about 540 m. above sea level (where there is a small Madonna-madonnina), climbing the ridge, but there are many beautiful routes for reaching it: such as the Sud (southern) route or Ulivo (olive tree) route even…Once you reach the small Madonna, turn your gaze just below it and you will notice two rings for abseiling on a rock facing NW: DESCENT in abseil! It is a descent on a sheer cliff, so don't limit yourselves to reaching the ground but, facing the rock, descend on your left, going past a conspicuous vertical tract of embedded boulders, for about 20 m. until you touch the path: the ropes can be retrieved even if they make a considerable angle from that position. Go down the path which leads to the base in 5 min.
Photos by: Carlo Piccinelli and Roger Adventure
Trust the experience of: