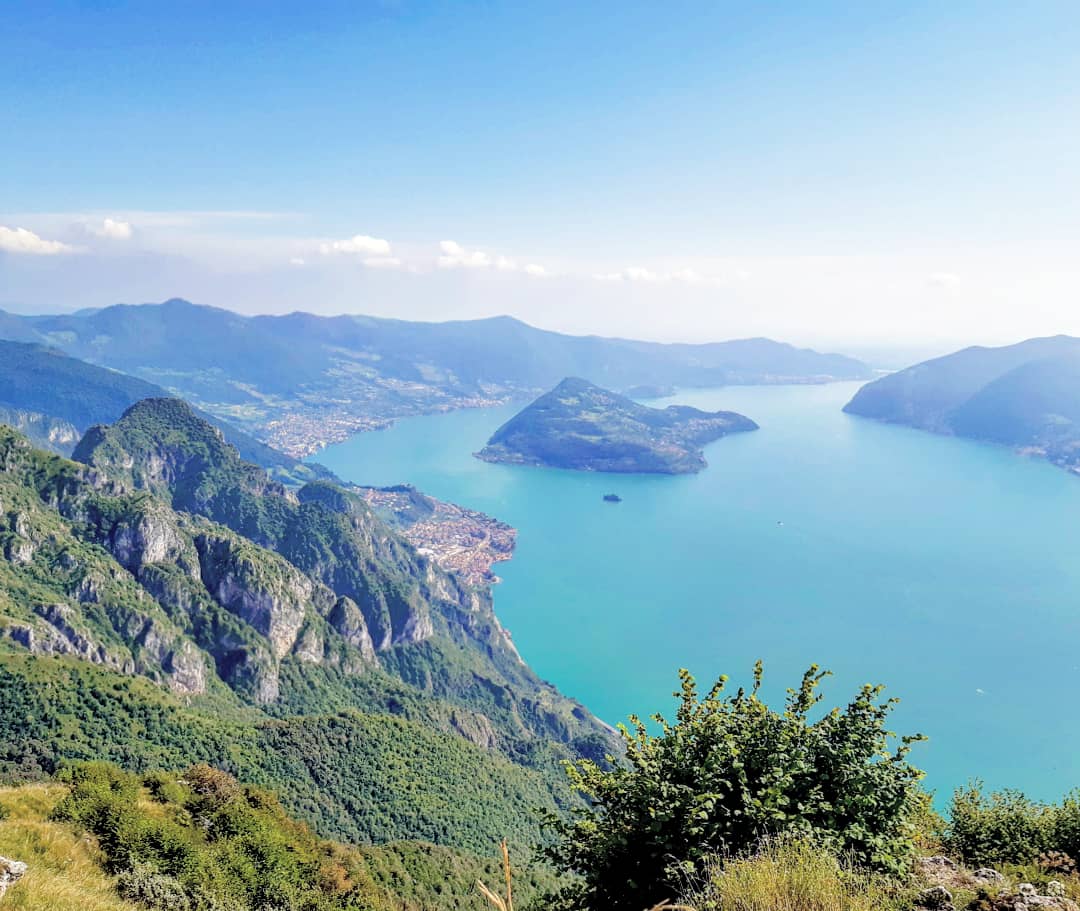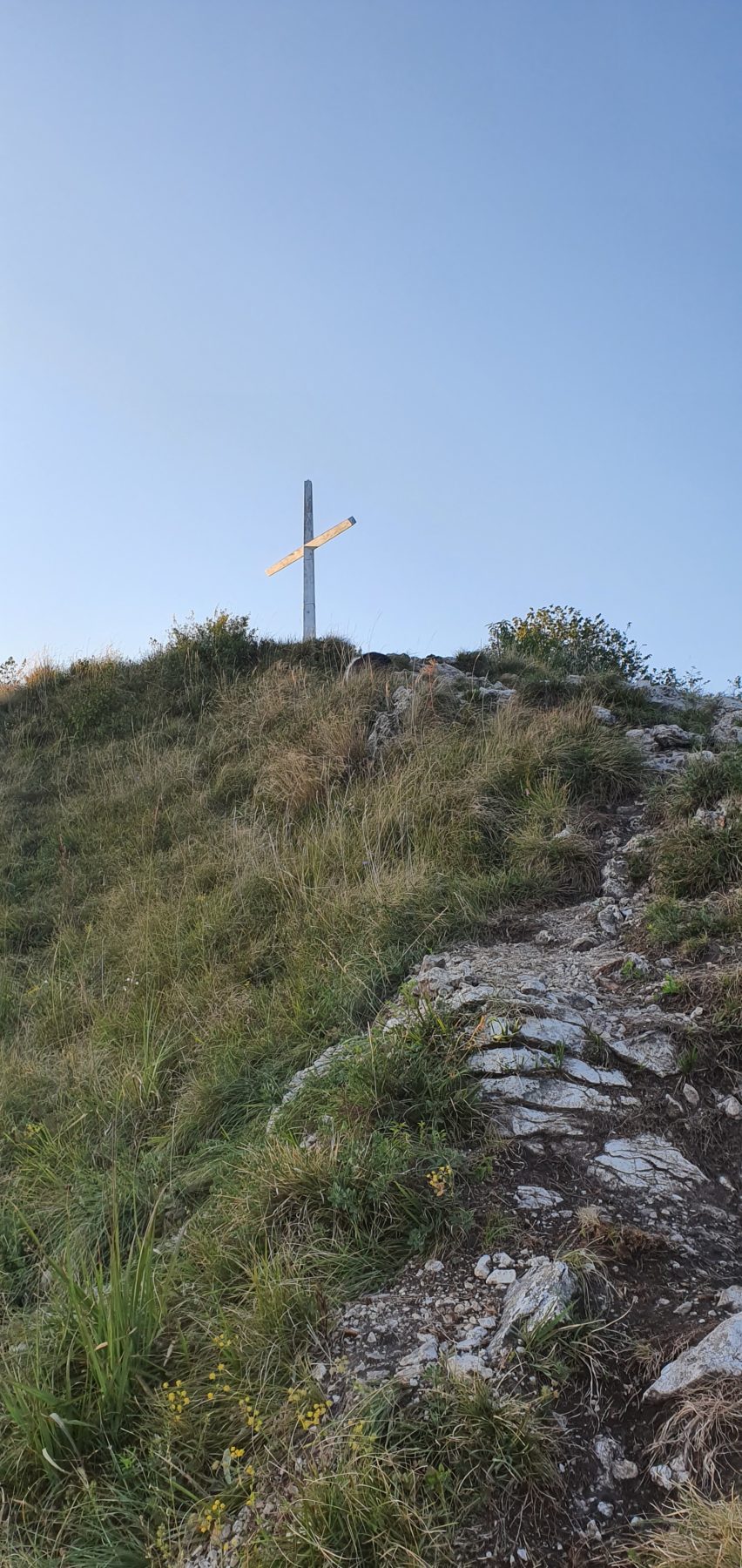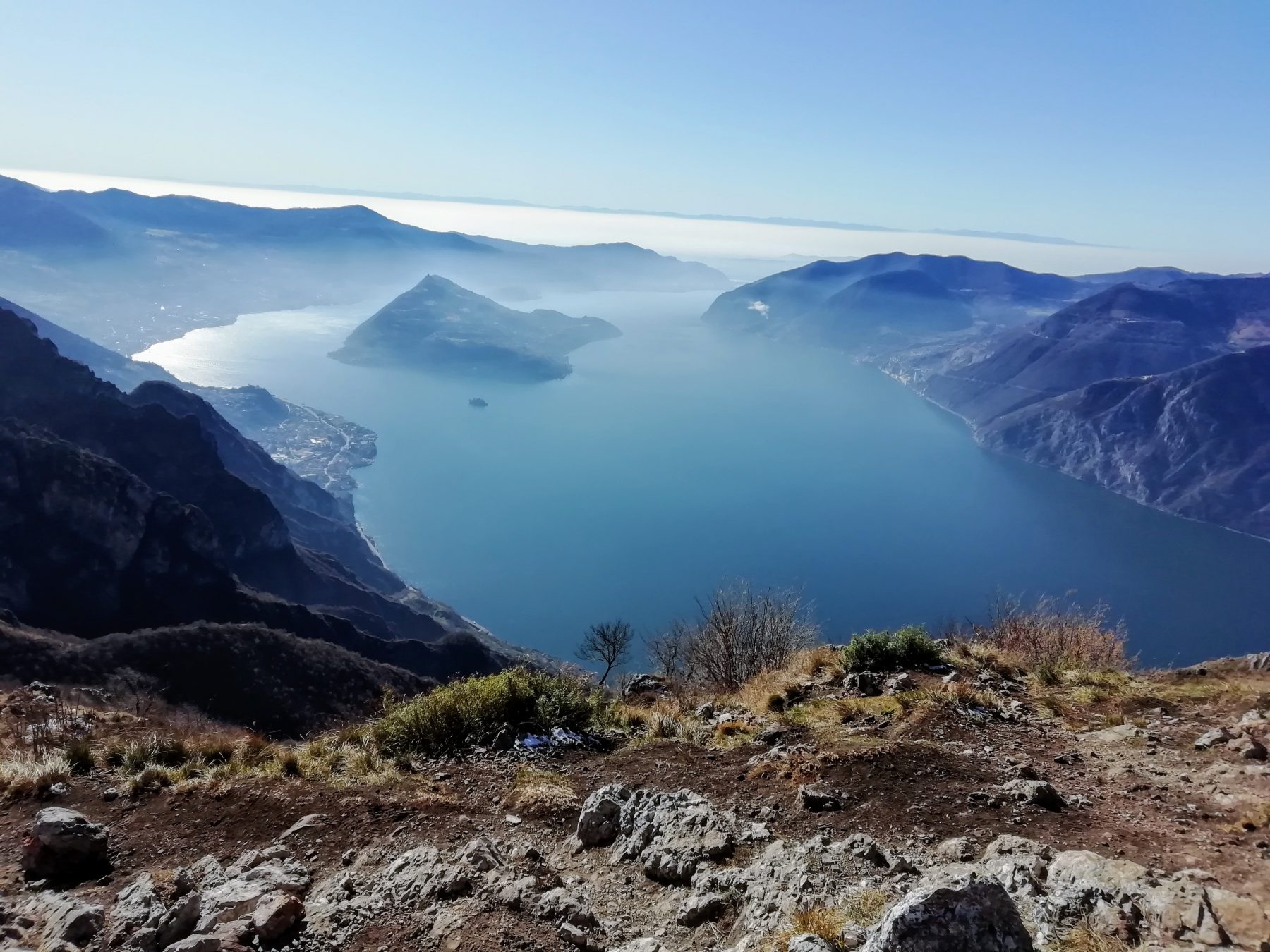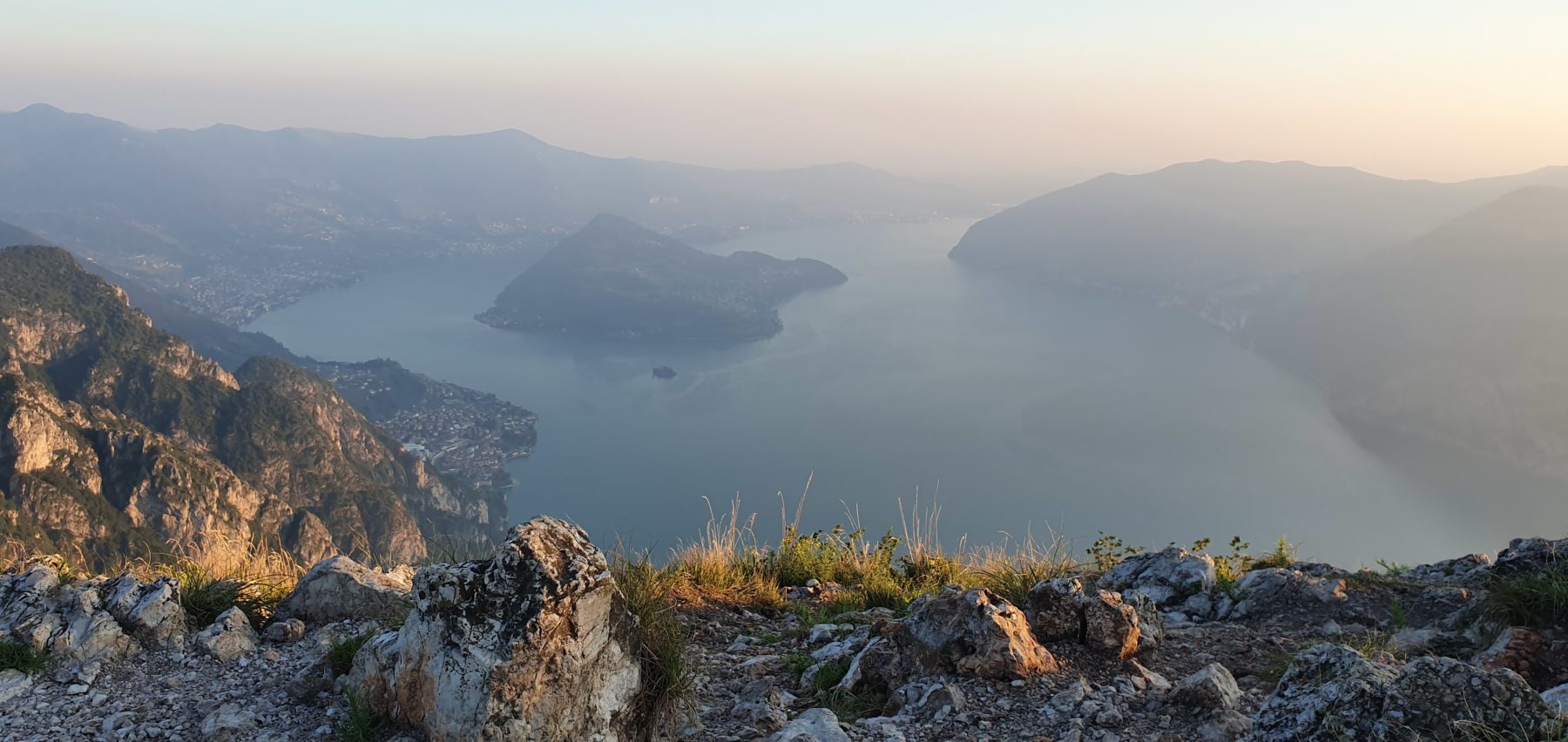 Trekking from Vello to Corna Trentapassi
Ring route recommended for expert hikers that allows visitors to reach the Corna Trentapassi from the town of Vello di Marone, with panoramic views of Lake Iseo and Valle Camonica.
DE – Diese für erfahrene Wanderer empfohlene Ringroute ermöglicht, Corna Trentapassi von Vello di Marone aus zu erreichen, mit Panoramablick auf den Iseosee und das Valle Camonica.
The trail / der Weg
After the short tunnel (not illuminated) of Vello, follow the CAI signs on the right that indicate path 263 – Corna Trentapassi 2h 30 min EE – and start the climb through the olive groves that first leads to a shrine, where a wood begins, and then to the little church of the Madonnina. Always following the trail marker 263, take the path on the left, which leads to the top along the entire ridge. The route is exposed, so special attention is recommended. The climbing is very scenic and well exposed to the sun, therefore not recommended in the heat and for inexperienced walkers. The recommended itinerary includes the descent following the CAI 265 path.
If you do not want to follow the exposed path 263, it is possible to follow the trail sign 265 after having taken the stairs that lead to the meadows located above the tunnel of Vello.
DE – Nach dem kurzen Tunnel (nicht beleuchtet) von Vello folgt man den CAI-Schildern rechts, die auf den Weg 263 – Corna Trentapassi 2h 30 min EE – hinweisen, und beginnt den Aufstieg durch die Olivenhaine, der zuerst zu einem Schrein führt, wo ein Wald beginnt, und dann zur kleinen Kirche der Madonnina. Immer der Markierung 263 folgend, nimmt man den Weg links, der über den gesamten Grat nach oben führt. Die Route ist ausgesetzt, daher ist besondere Aufmerksamkeit zu empfehlen. Der Klettersteig ist landschaftlich sehr schön und der Sonne gut ausgesetzt, daher bei Hitze und für ungeübte Wanderer nicht zu empfehlen. Die empfohlene Route beinhaltet den Abstieg über den CAI 265-Pfad.
Wenn man nicht dem exponierten Weg 263 folgen möchte, kann man dem Wegweiser 265 folgen, nachdem man die Treppe genommen hat, die zu den Wiesen oberhalb des unbeleuchteten Tunnels von Vello führt.
How to arrive and where to park / Anreise und Parkplätze
Follow the former coastal road SP 510 up to Vello di Marone, or take the SP 510 and then the Vello exit.
There is a parking space after the short unlit tunnel in Vello.
DE –Man muss der ehemaligen Küstenstraße SP 510 nach Vello di Marone folgen die SP 510 und bis zum Ausfahrt Vello.
Parkplatz nach dem kurzen Tunnel in Vello.
Useful info / nützliche Info
Trekking shoes are recommended.
DE – Wanderschuhe werden empfohlen.
Book now:
Trust the experience of: