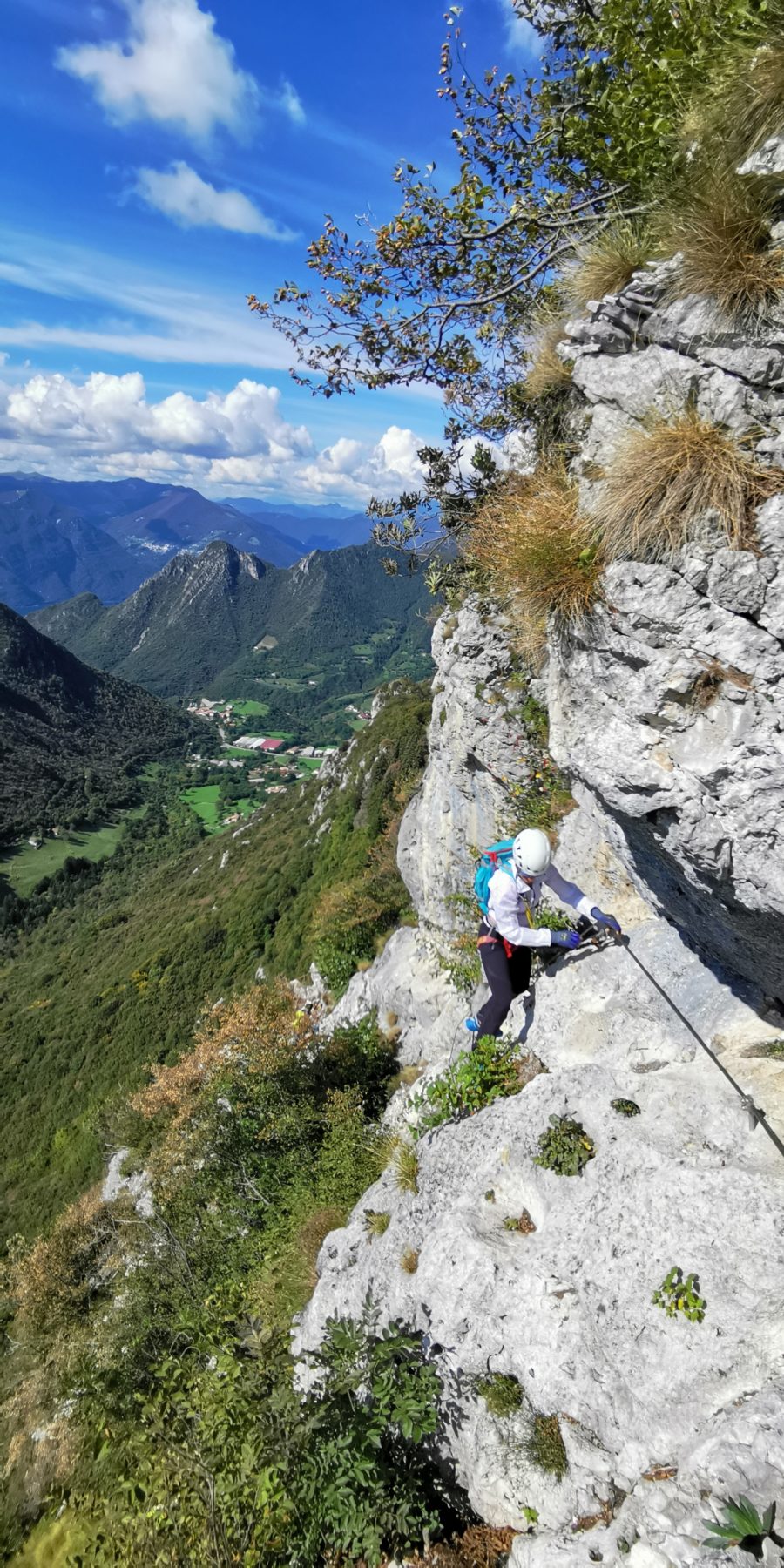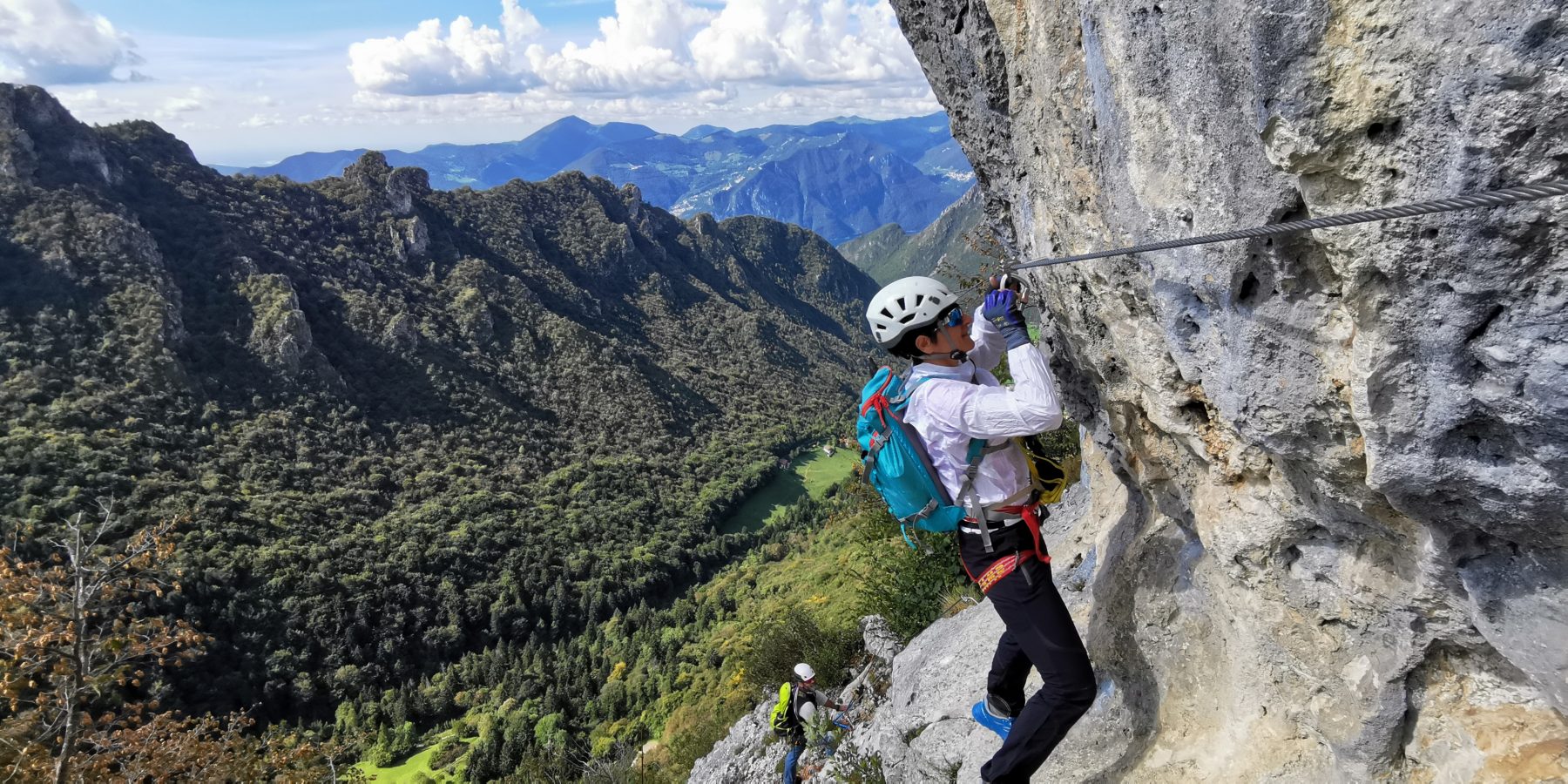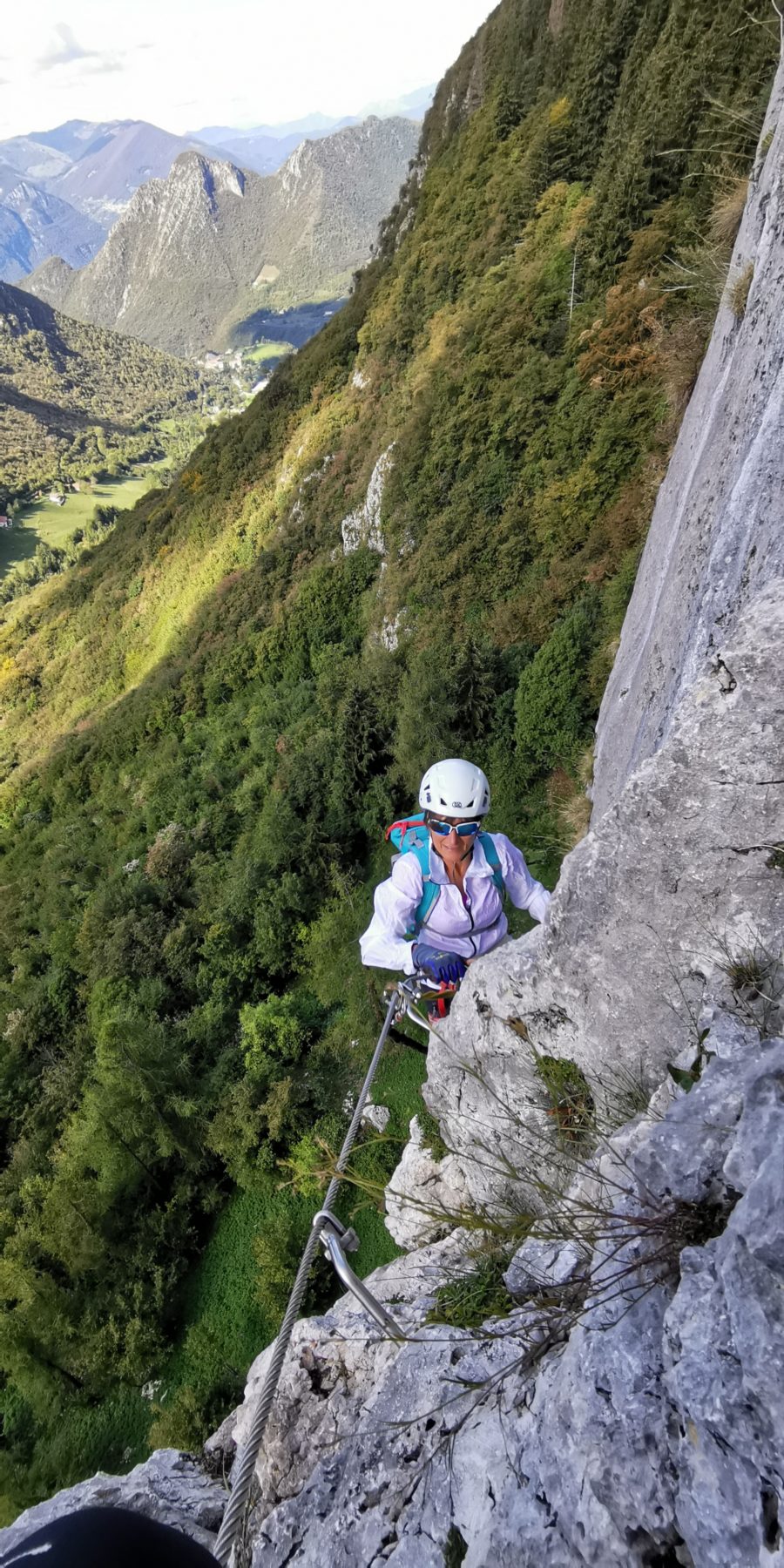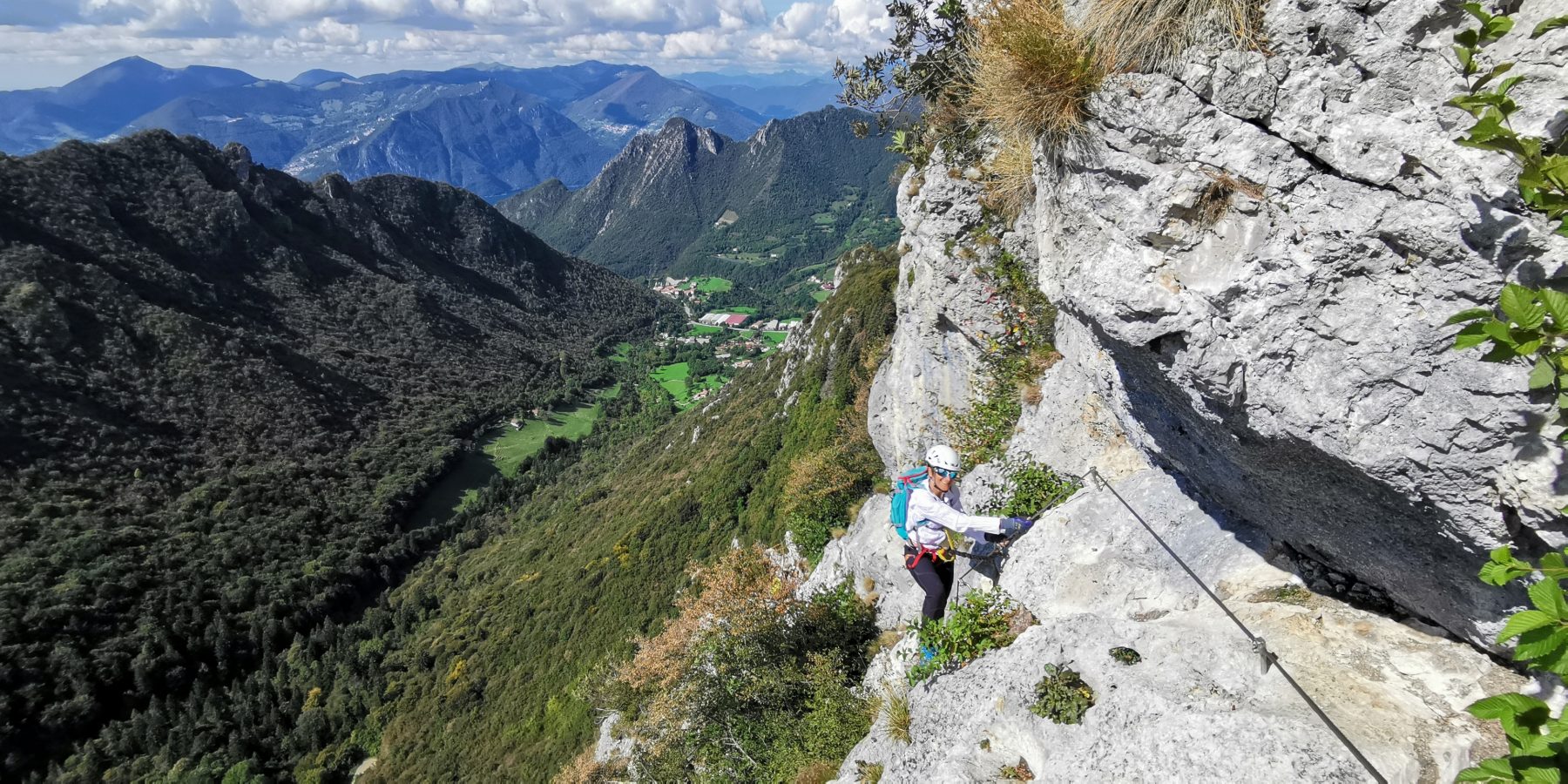 This recently built iron path climbs the rocky ridge to the Corna delle Capre in the Monte Guglielmo massif. It's very vertical, pleasant and climbable in long stretches.
Starting location (from www.ferrate365.it.):
Once in Marone, take the road towards Zone – "Croce di Marone" area. Near a camper area you'll see the first indication for the via ferrata.
Evaluation of the itinerary (from www.ferrate365.it.):
– technical difficulties: 3/5
– environmental difficulties: 2/5
– exposure: 4/5
– physical commitment: 3/5
Path details (from www.ferrate365.it.):
– itinerary: 2:30 h
– route height difference: 400m
– iron path: 1:00 h
– iron path gap: 280 m
– max altitude: 1333 m
– length: 2.5 Km
For a complete description of the path please download the attached file or visit www.ferrate365.it
Trust the experience of: