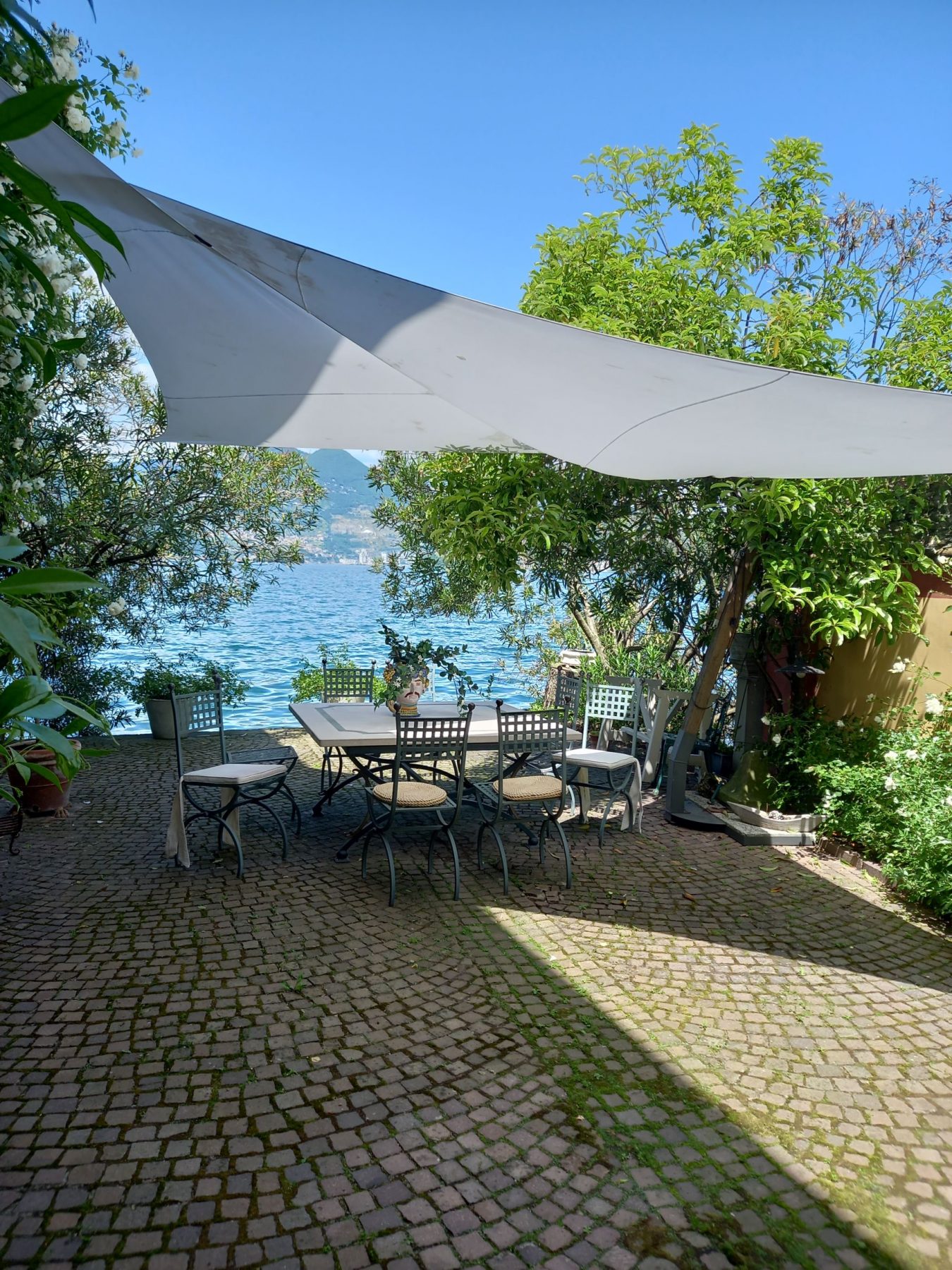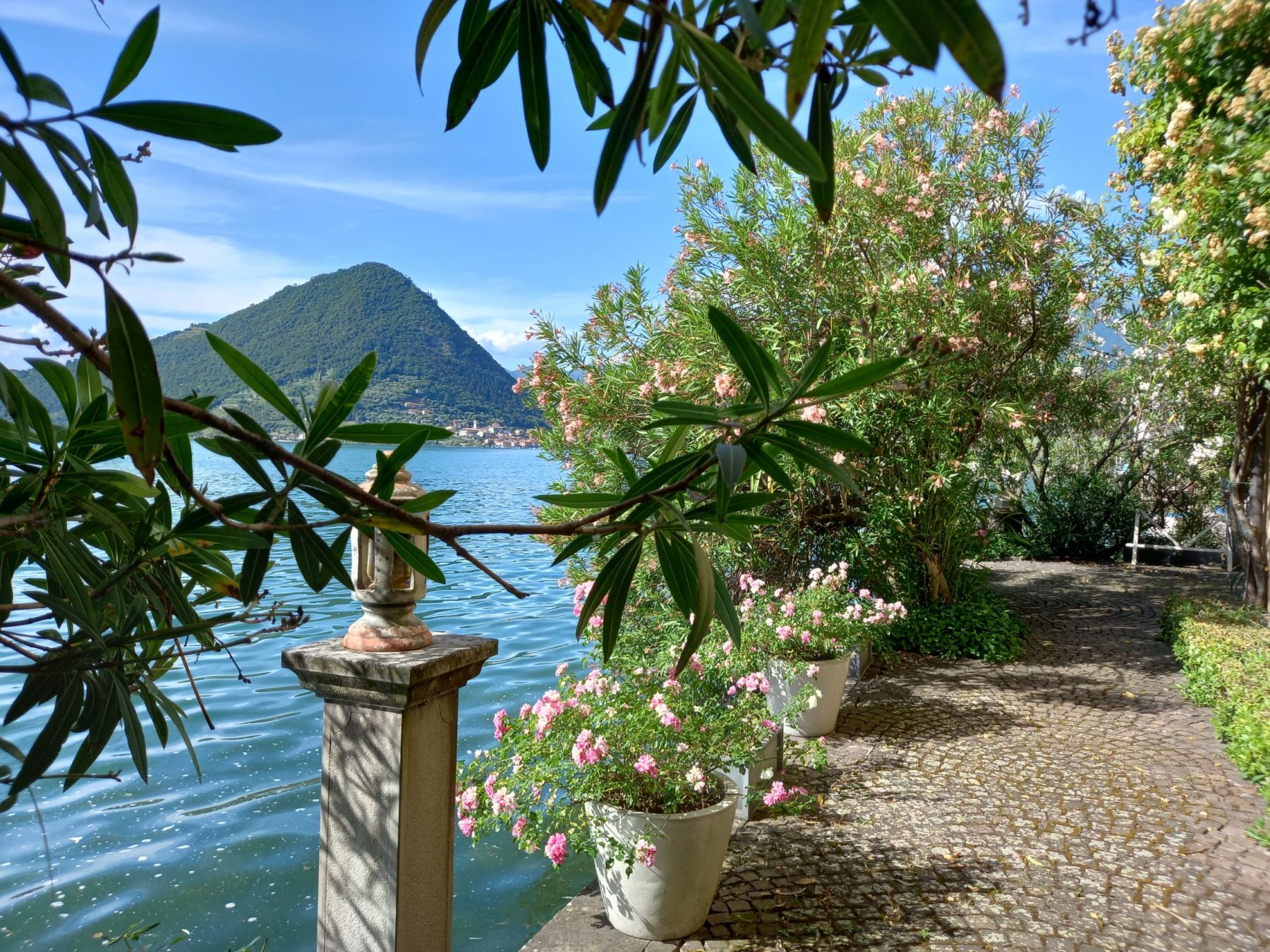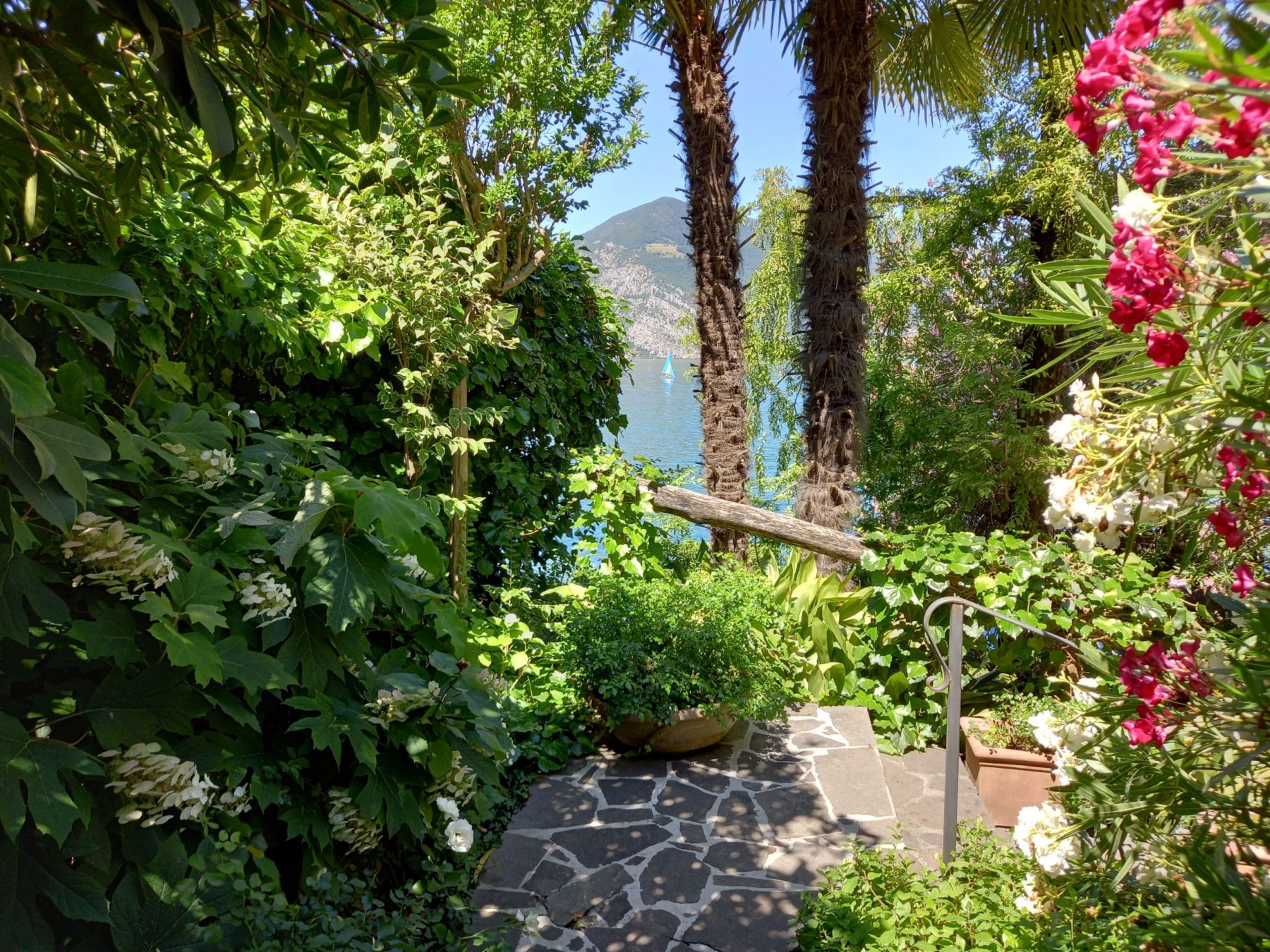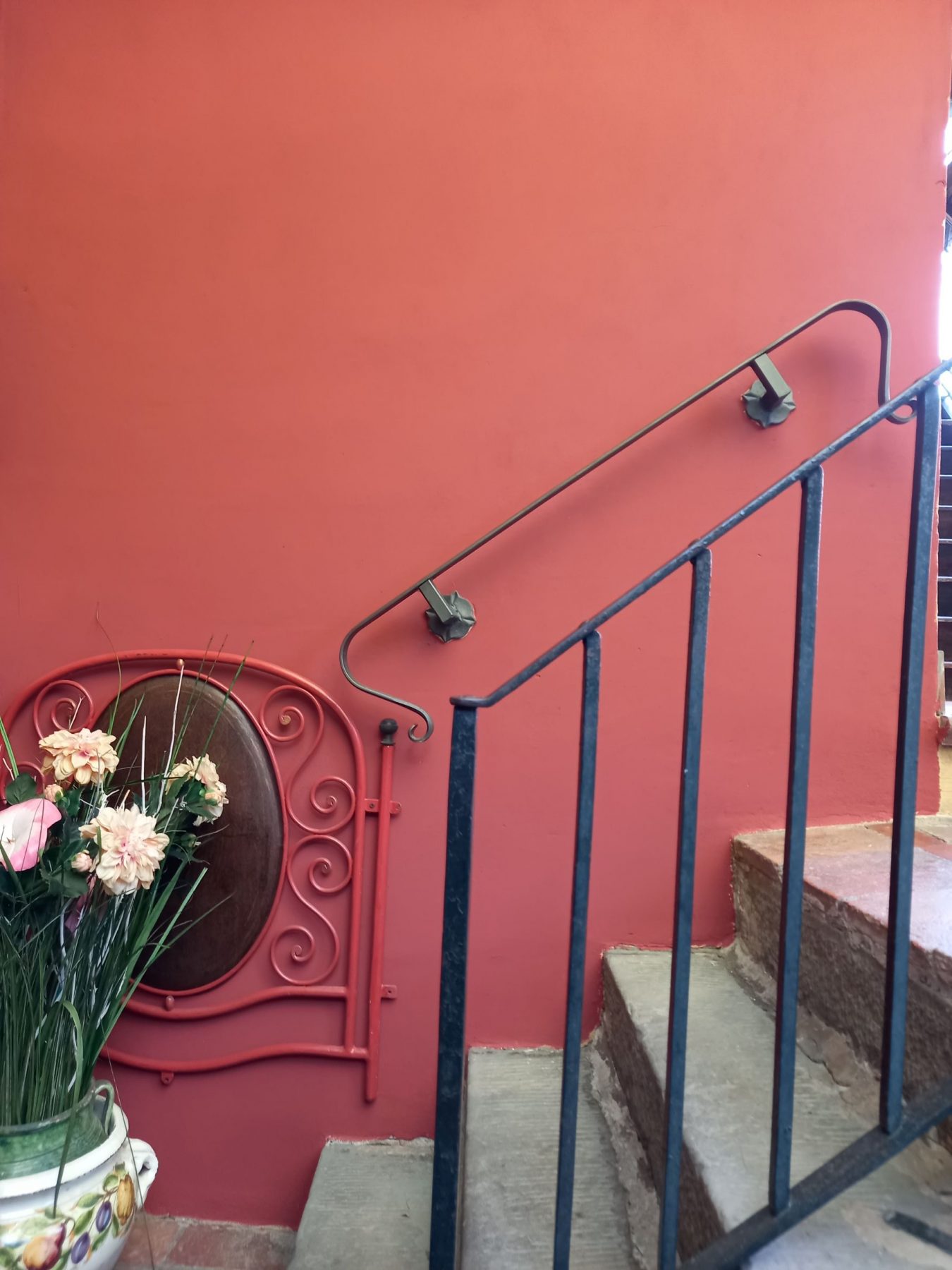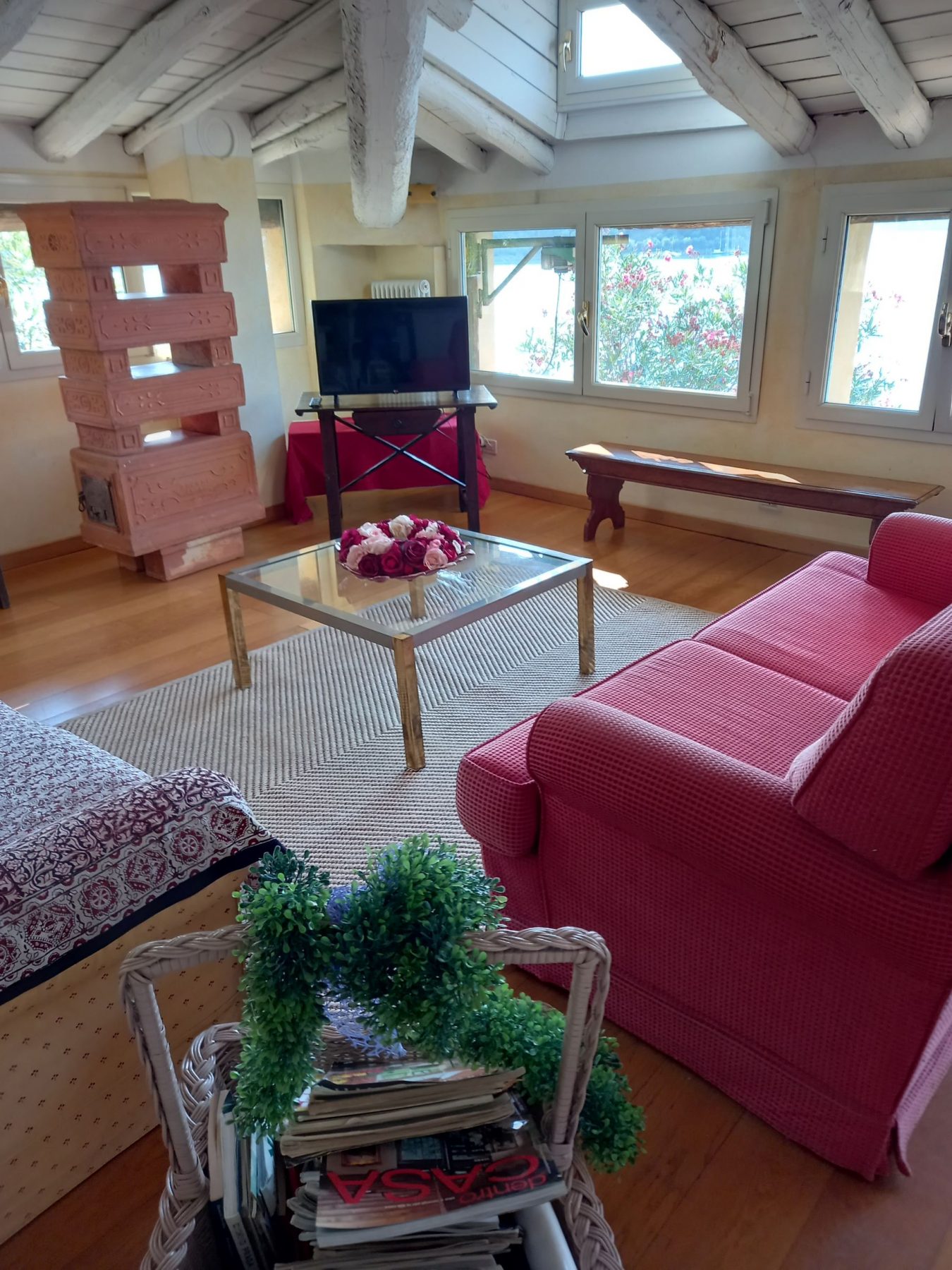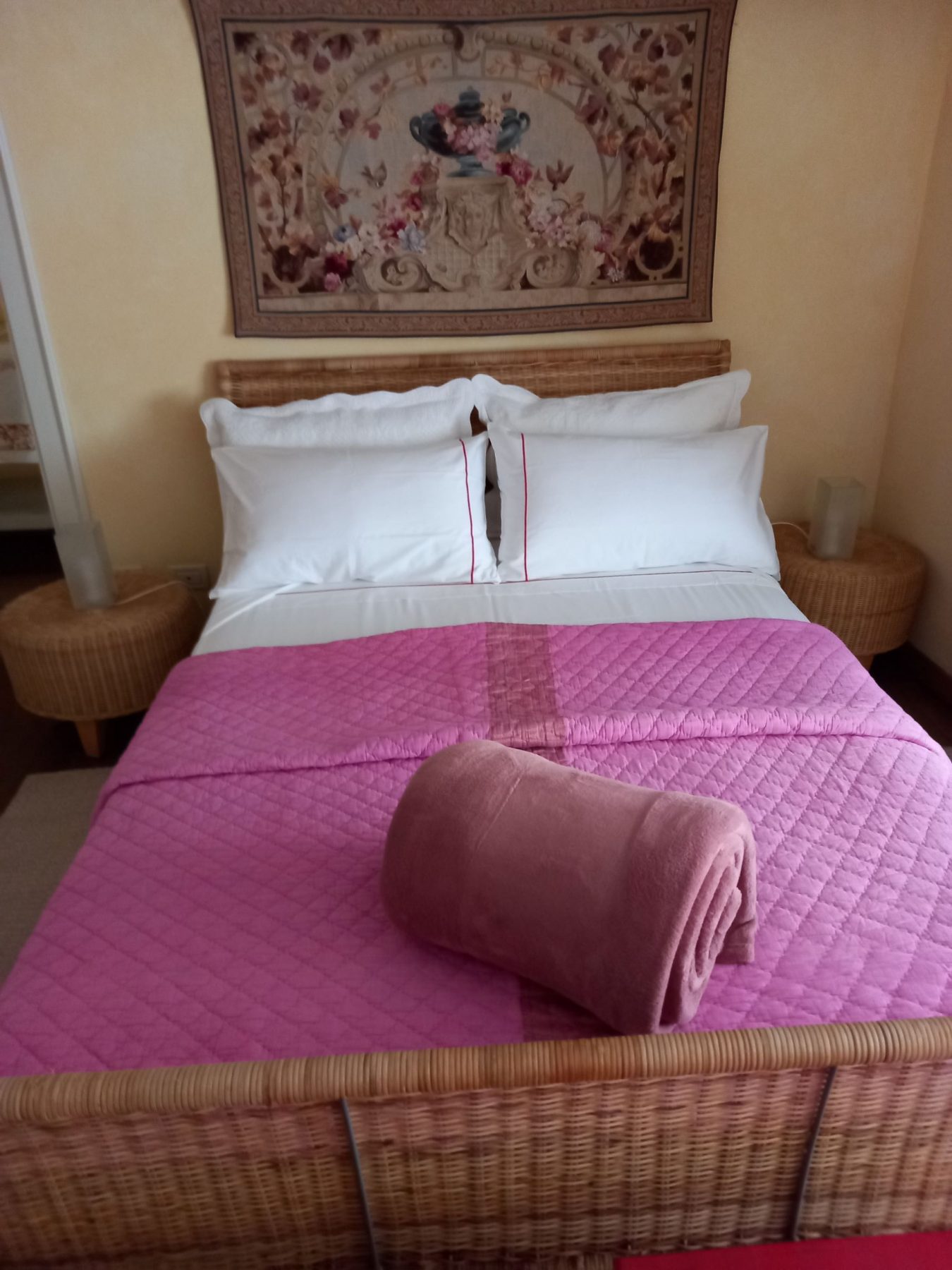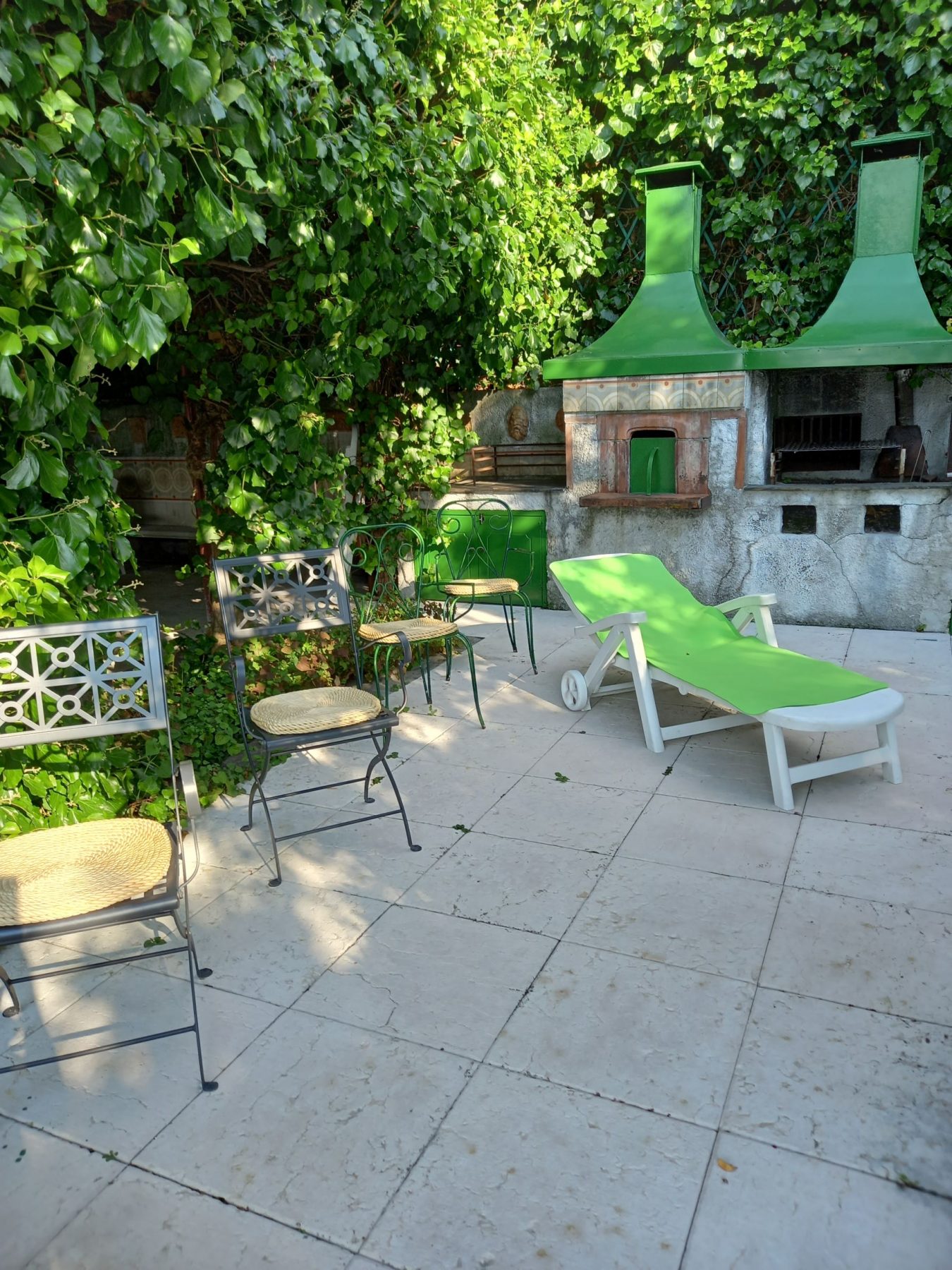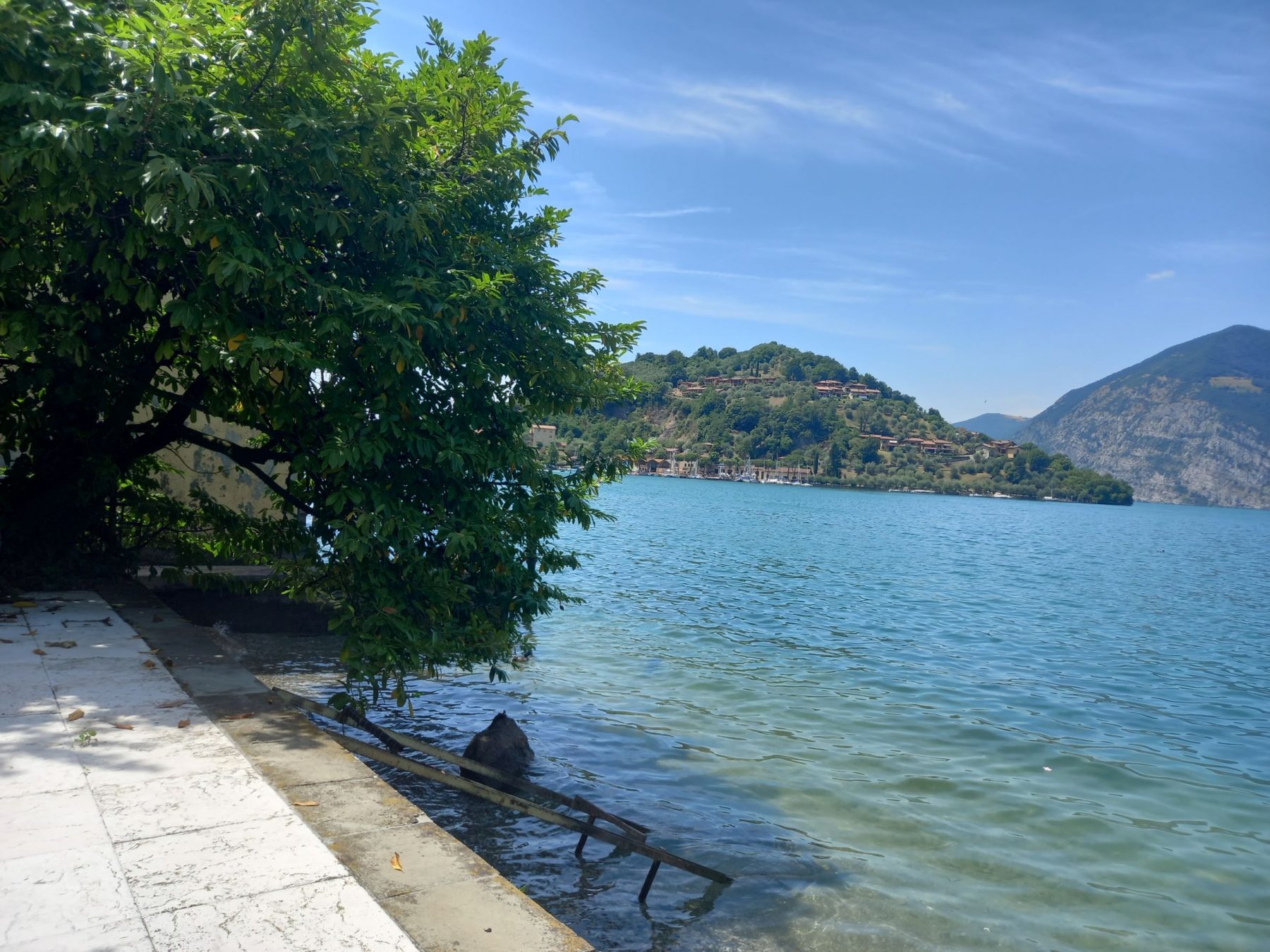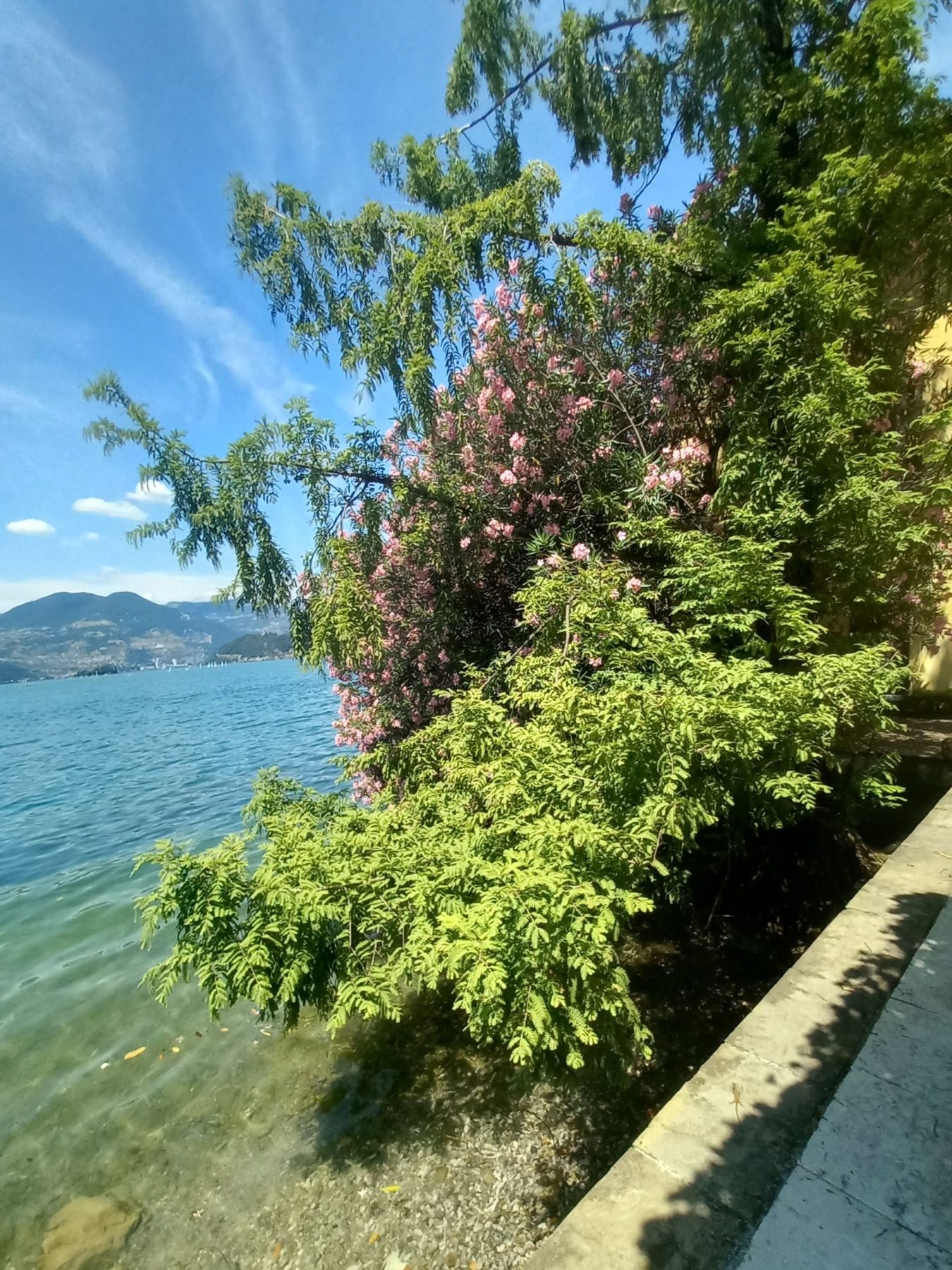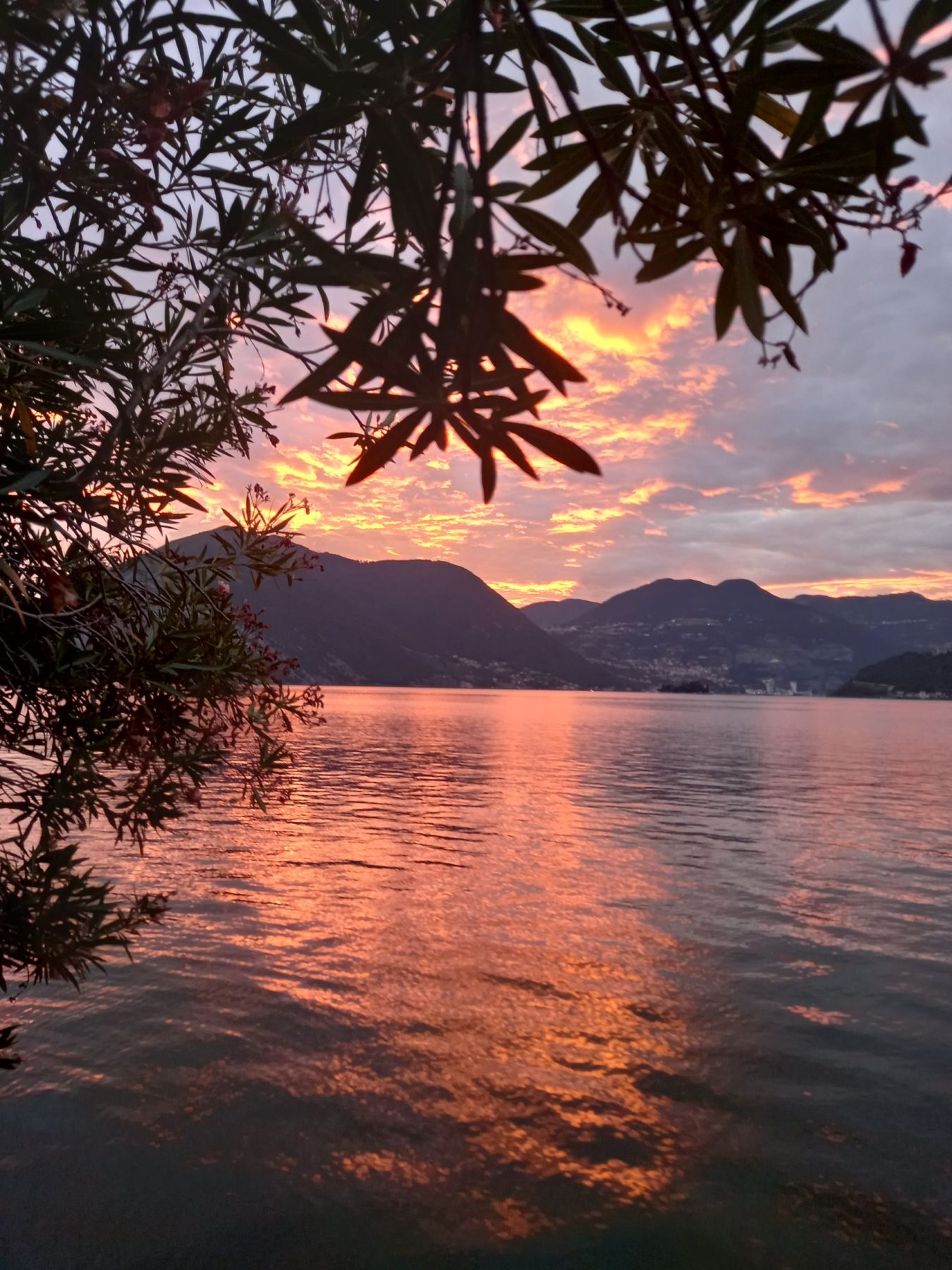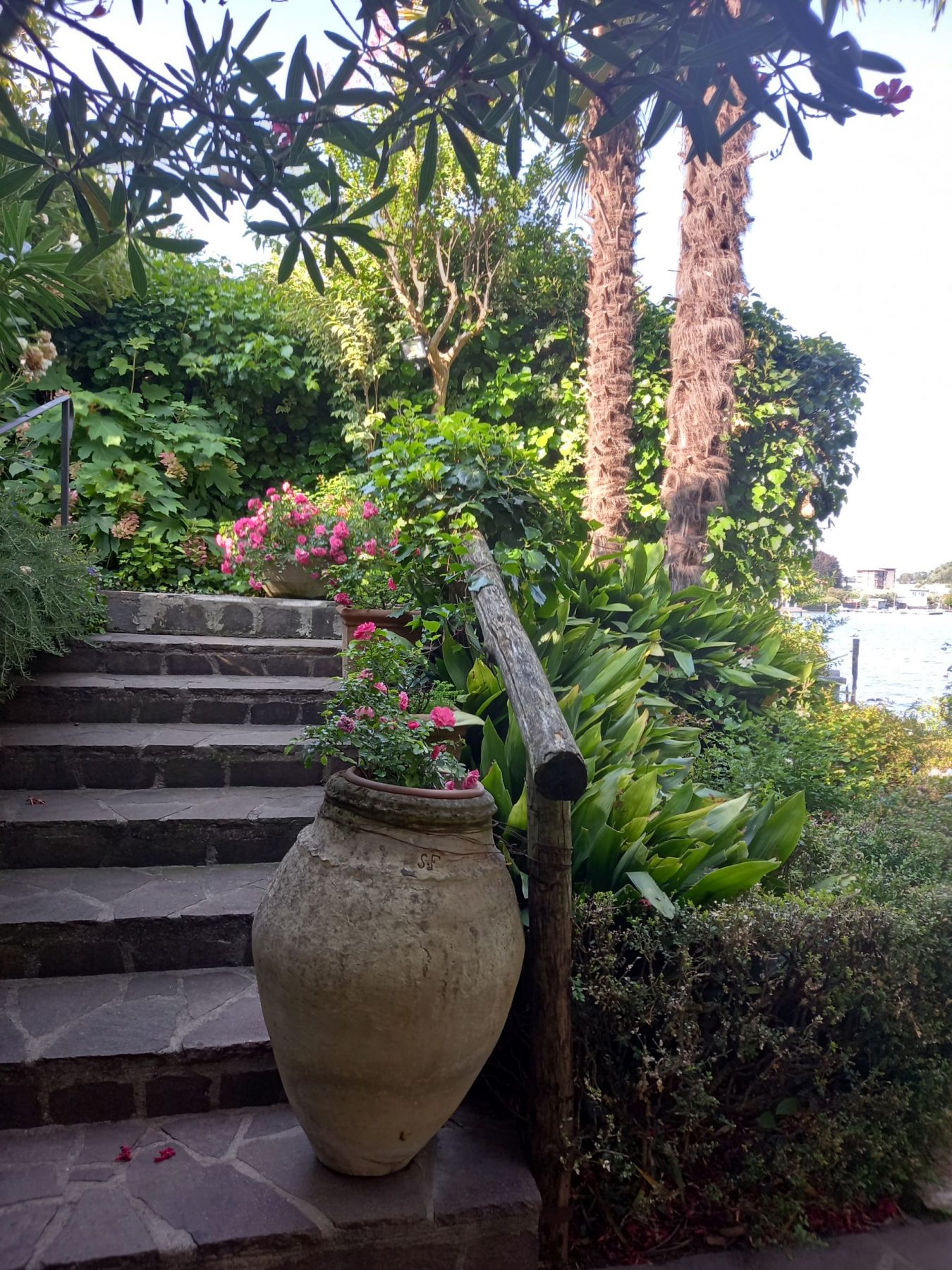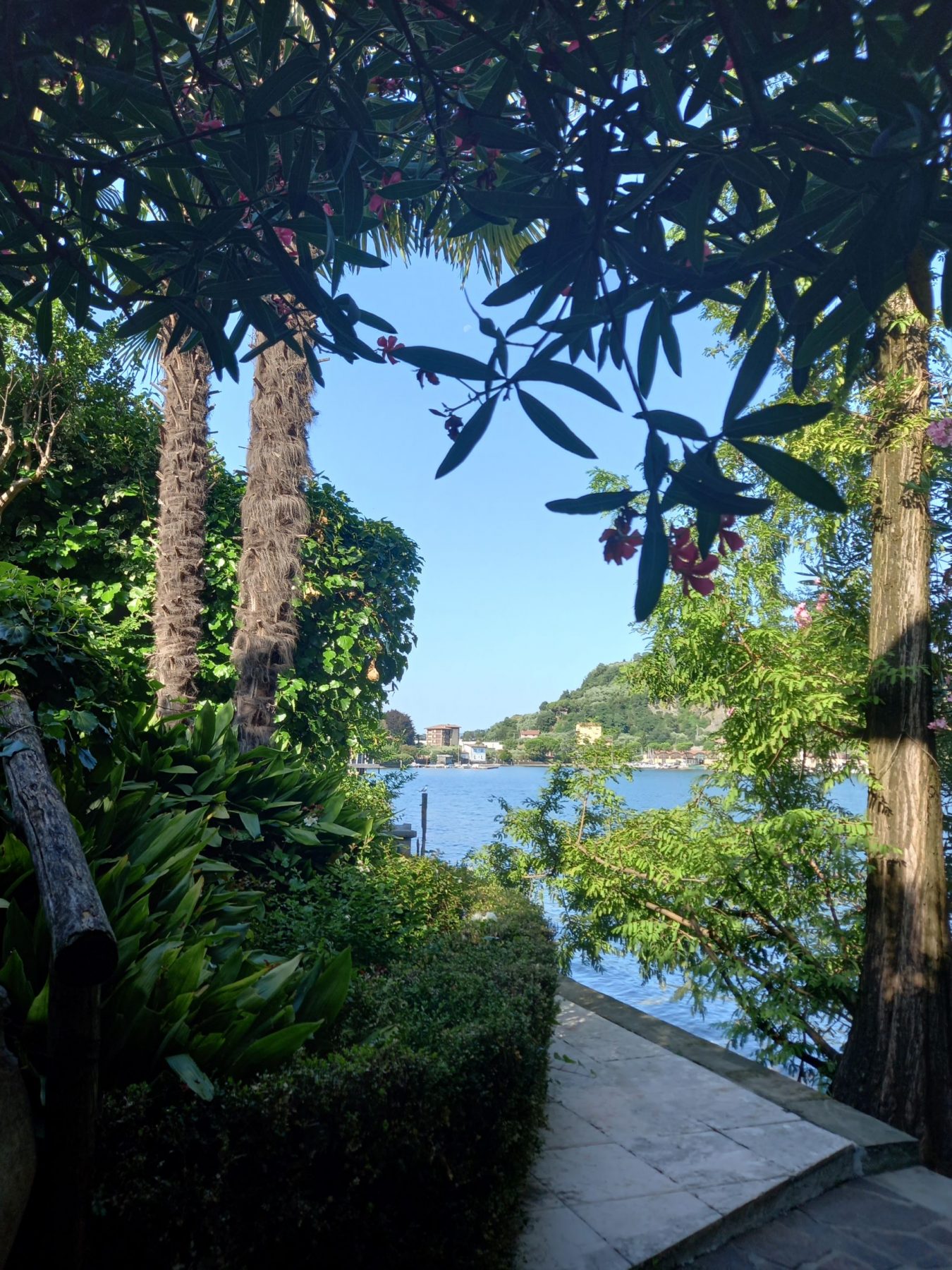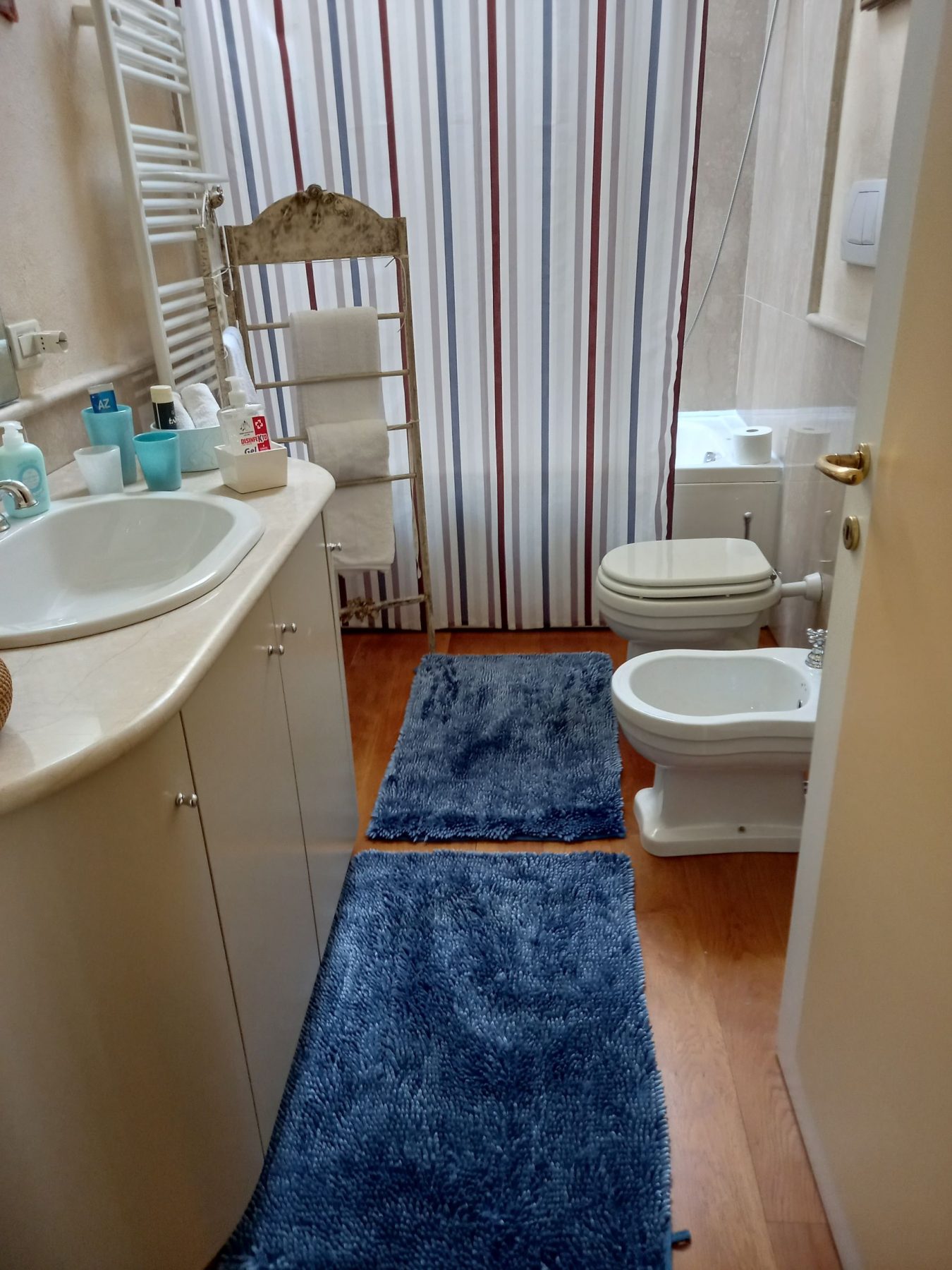 True jewel on Lake Iseo, an elegant and unique villa that offers breathtaking views of Lake Iseo and Monte Isola.
On the third floor of the villa an exclusive B&B, of 100 square meters, elegant suite with 2 double bedrooms, bathroom and large open space living room, with large windows overlooking the lake.
The bleached exposed beams, the precious parquet and furniture creates the perfect relaxing atmosphere.
Walking along the path that crosses the property grants beauty and well being; stunning is the garden overlooking the lake with all its colors,
consisting of azaleas, oleanders, camellias, rose gardens and peonies, outline an unprecedented "Italian" style.
The Villa, then, is entirely covered by a type of evergreen climbing plant that gives charm and elegance to the structure.
During the summer breakfast is served on the patio overlooking the lake.
A reserved solarium also makes the place unique.
Photos and translation by "B&B L'oleandro sul lago"