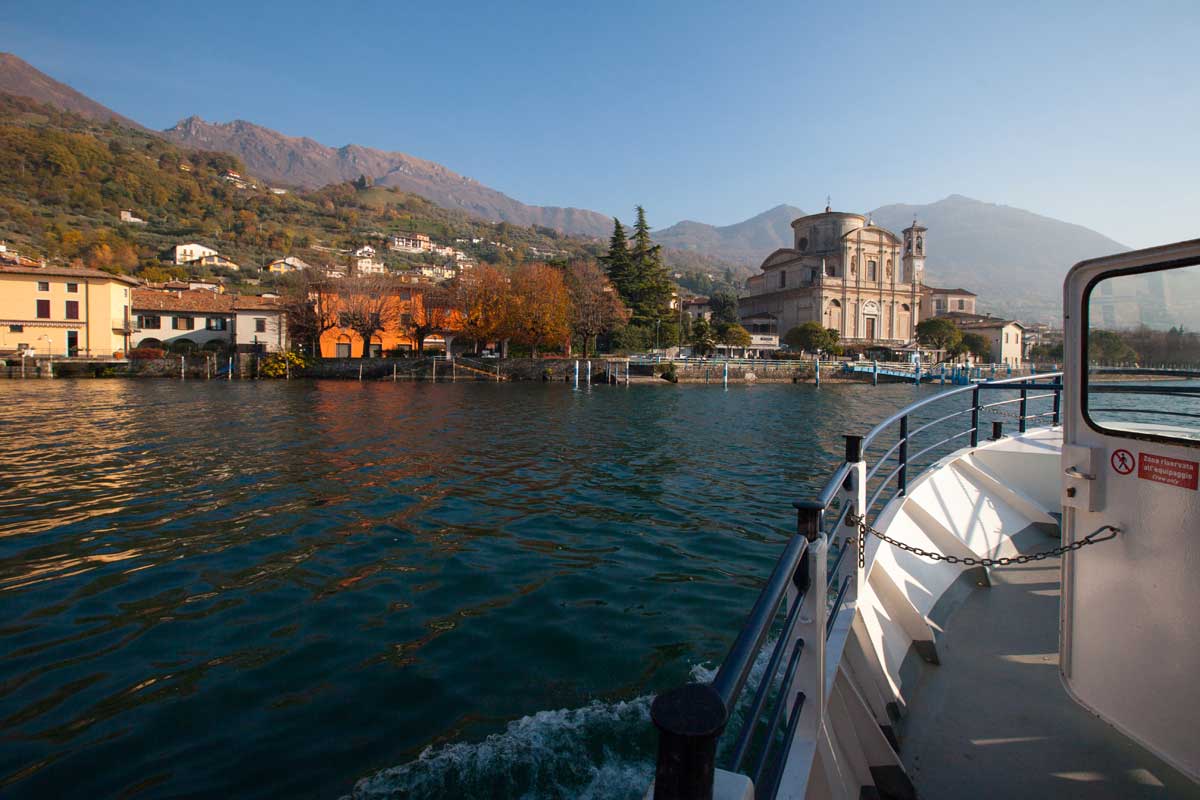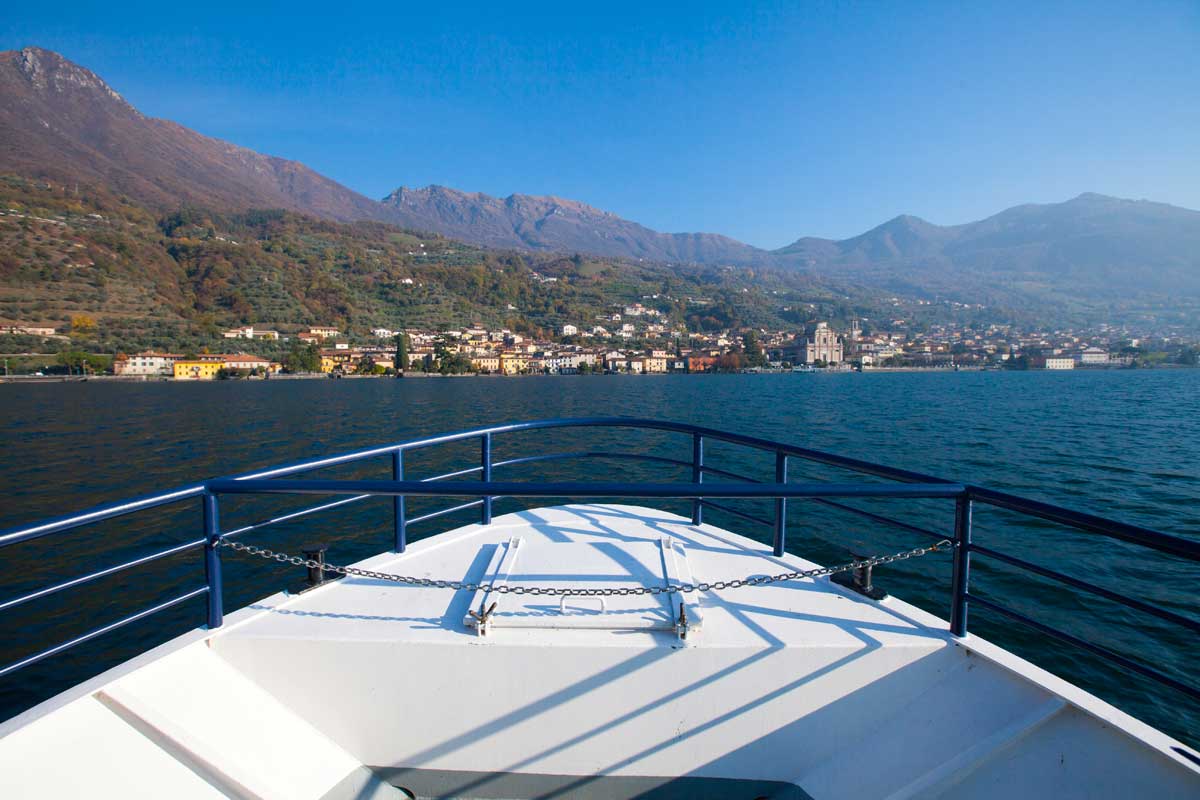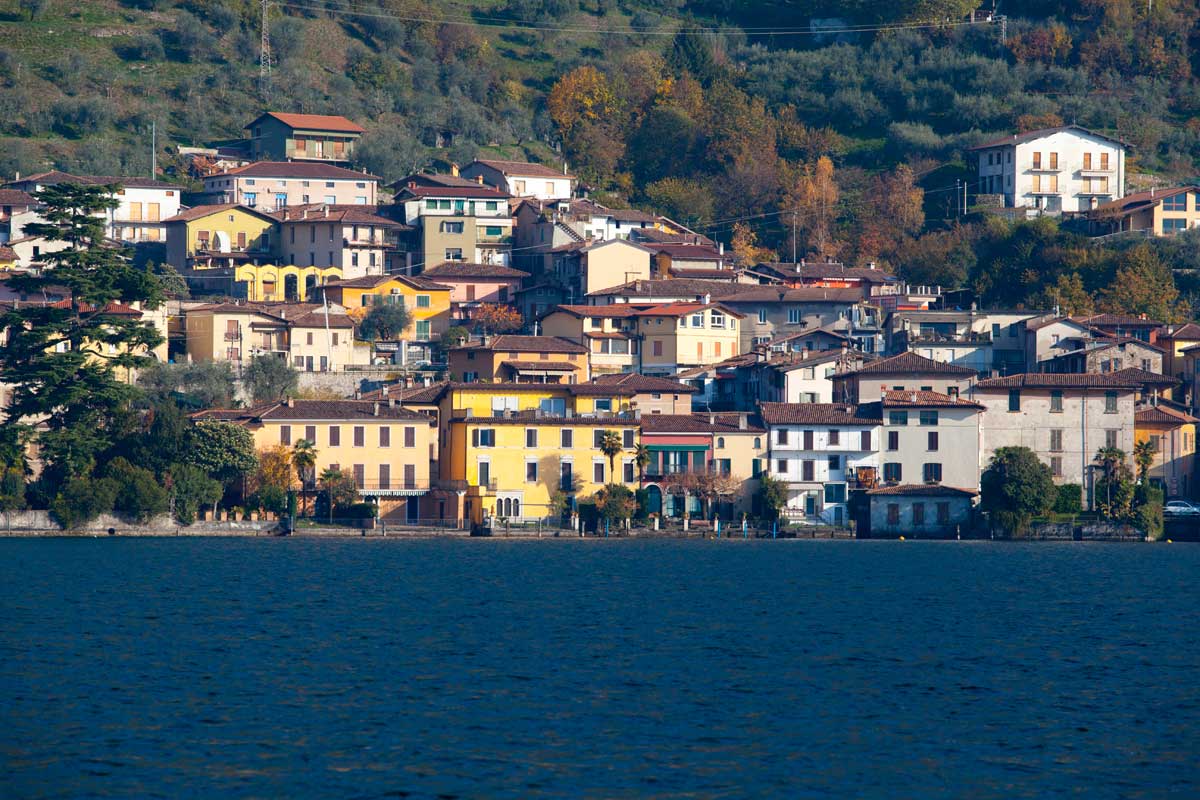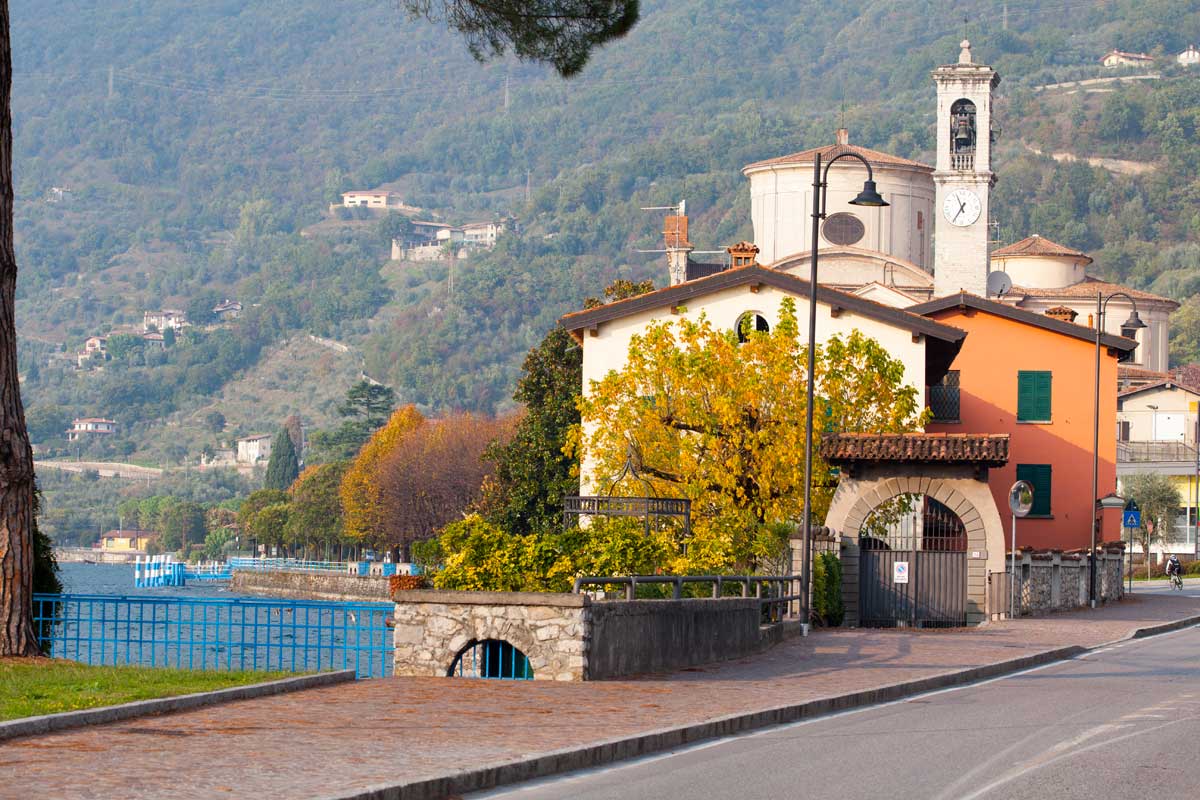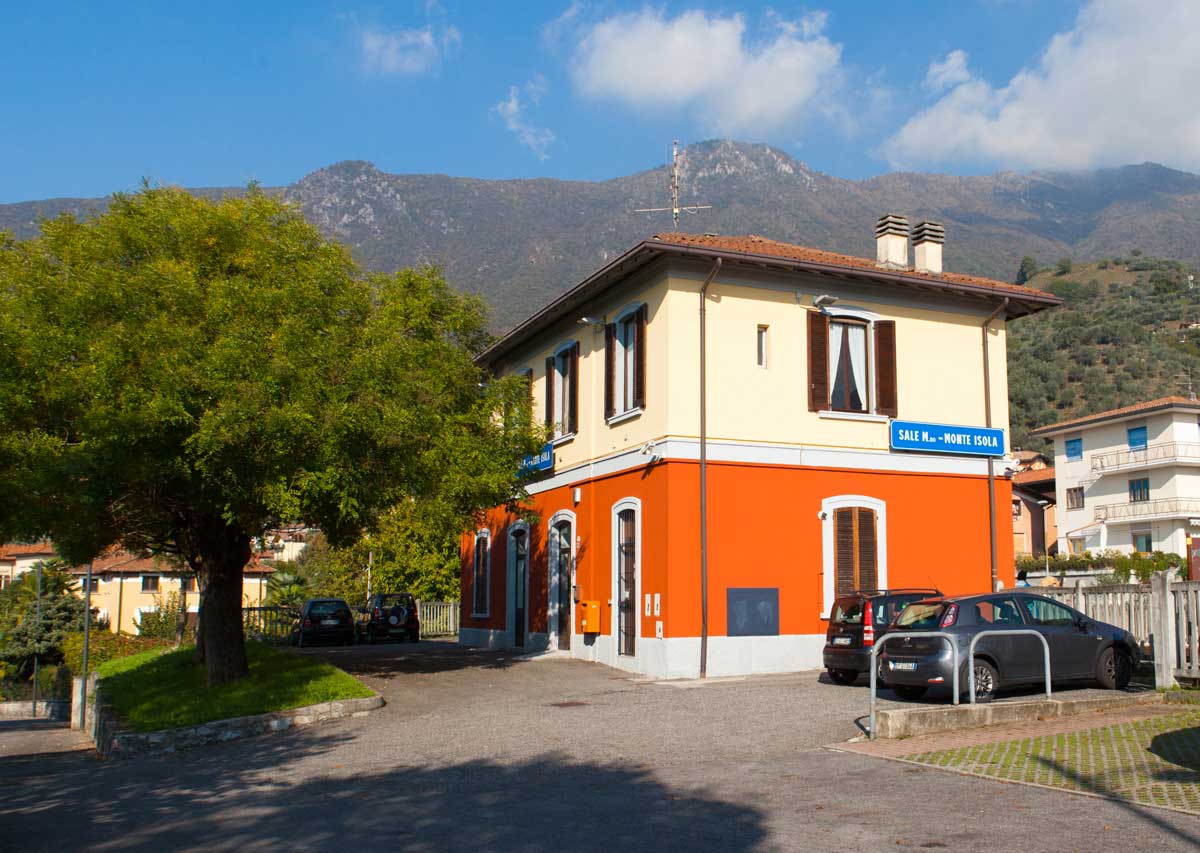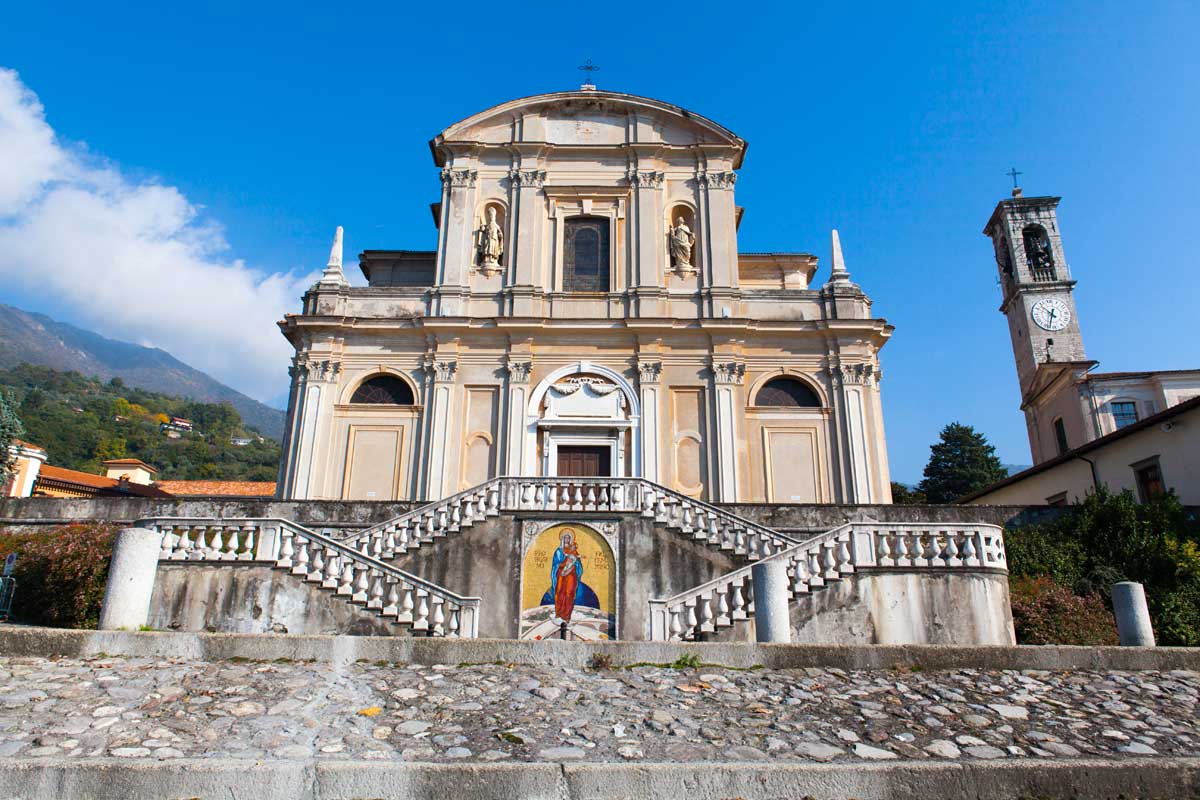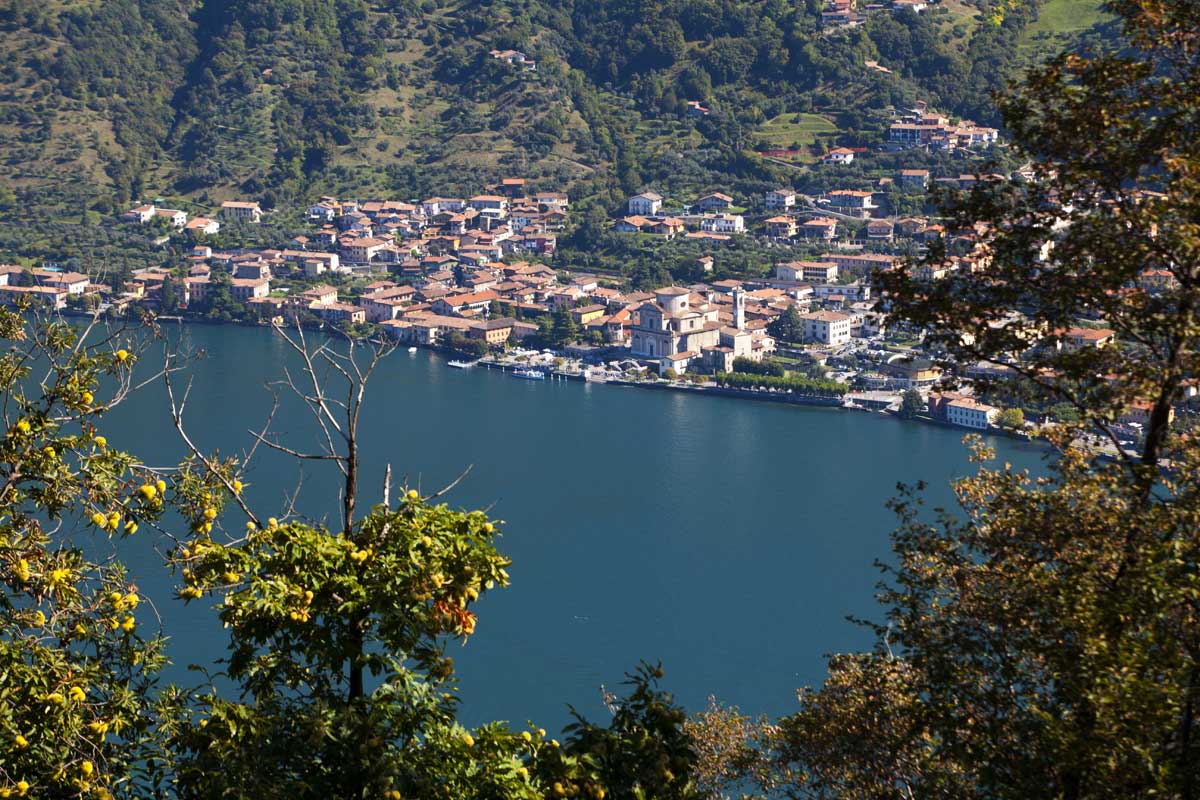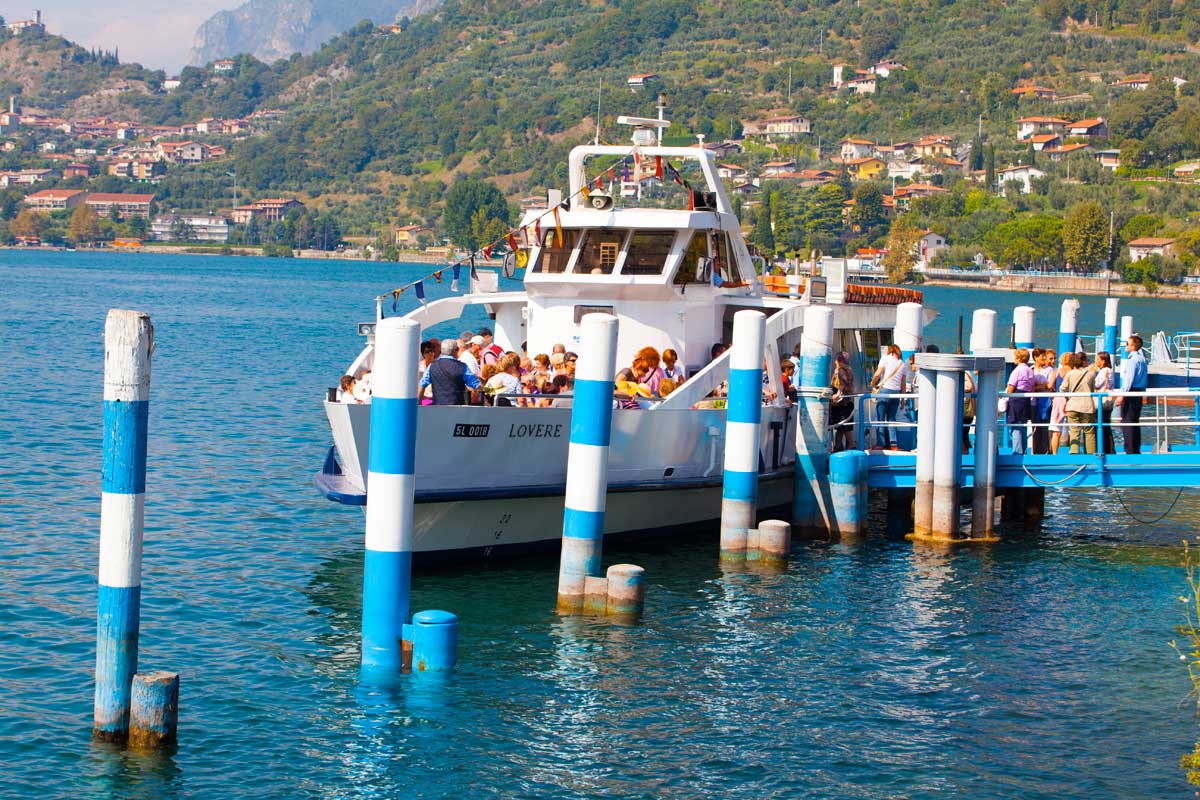 Sale Marasino, thanks to its optimal position, was chosen as a summer residence by many nobles from Brescia as evidenced by the elegant buildings still overlooking the lake. Among them is Villa Martinengo-Villagana, a typical example of Renaissance architecture which, with its majestic park, is the most significant residence on the lake.
The town divides its tourist resources between the lake and the hills, where characteristic 16th century hamlets offer splendid views.  A boat service connects Sale Marasino to Monte Isola with frequent trips.
SIGHTSEEING ATTRACTIONS
There are many interesting works of art in its churches.  The parish church of San Zenone, with its spectacular staircase, is dedicated to the saint who, according to tradition, protects freshwater fishermen.  It was built opposite the port in the 18th century. The interior is richly decorated in Baroque style.
On the main street there is the church of San Pietro dei Disciplini ( 16th century) which preserves frescoes of the early 16th century. The fifteenth-century church of San Antonio Abate is located in the historic centre of Marasino, with frescoes of considerable artistic value. In Gandizzano, the church of Santa Maria della Neve (16th century) is well worth a visit. In Maspiano there is the sixteenth-century church of San Giacomo Apostolo. In Conche, last but not least, the beautiful church of San Giovanni Battista built in 1700.
TOURS AND EXCURSIONS
Trip to Monte Isola – From the pier, located right in front of the imposing Parish Church, there is a boat service that runs every twenty minutes to reach Monte Isola. Once in Carzano, it is possible to travel around the island (approximately 9 km), on foot or by bicycle, or climb to the Sanctuary ( gradient 400 m), where the effort of the climb is amply rewarded by the beauty of the landscape and the spectacular view.
Ancient Valerian Road – In the hillside hamlets, from Maspiano to Massenzano, it is possible to take the Ancient Valerian Road, a panoramic trail easily accessible towards the south, direction Sulzano (5 km) and Iseo (10 km). It is slightly more challenging towards the north, to reach the localities of Marone (2 km), Zone (7 km) and Pisogne (15 km).
Punta Almana 1390 meters – A trekking route from Portole (560 m), where, by following the Filippo Benedetti trail on the left, it is possible to reach first the Forcella di Sale (1018 m) and then the peak (1390 m – Walking time 3 hours -gradient 830 m – challenging).
IT IS USEFUL TO KNOW THAT
The parking lots in Sale Marasino are almost all subject to a fee and work with the "scratch card" system. The card must be purchased from the shops and its cost is based on the length of the stay. So, you scratch the hypothetical time of return and then display the card on the car dashboard.
HOW TO GET THERE
By train – Sale Marasino is served by the Brescia-Iseo-Edolo regional railway line which, crossing Franciacorta, connects the city to the eastern shore of Lake Iseo and the Camonica Valley. The train station is located in the historic centre, 3 minutes walk from the pier. Info and timetables: Trenord
By bus – The Brescia-Iseo-Edolo line is also served by buses, but the railway line remains the more convenient and frequent.  The main stop is in via Roma near the parish church.  Info and timetables: FNM Autoservizi
Sport and nature in Sale Marasino
Cultural attractions in Sale Marasino
Accomodation in Sale Marasino
Where to eat in Sale Marasino