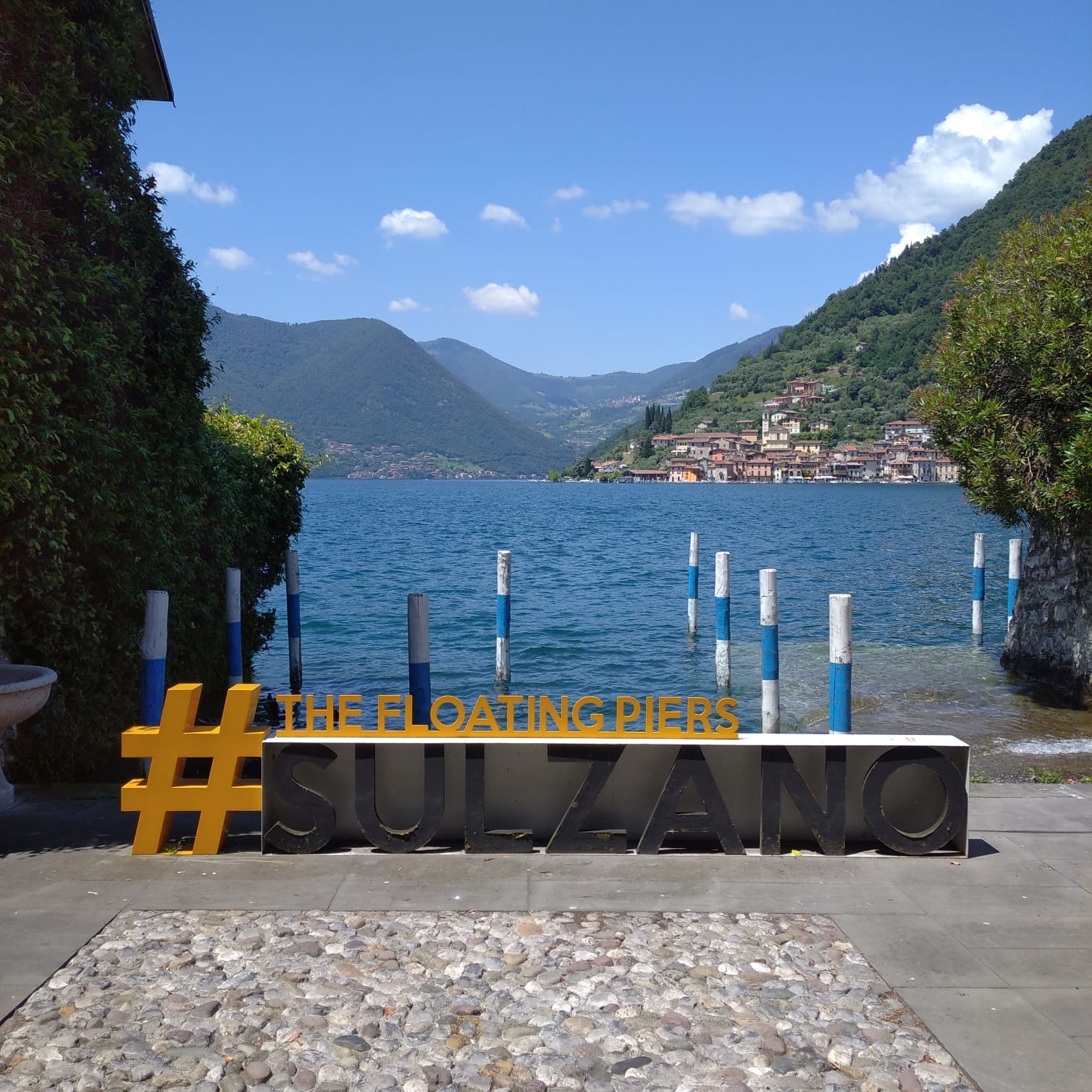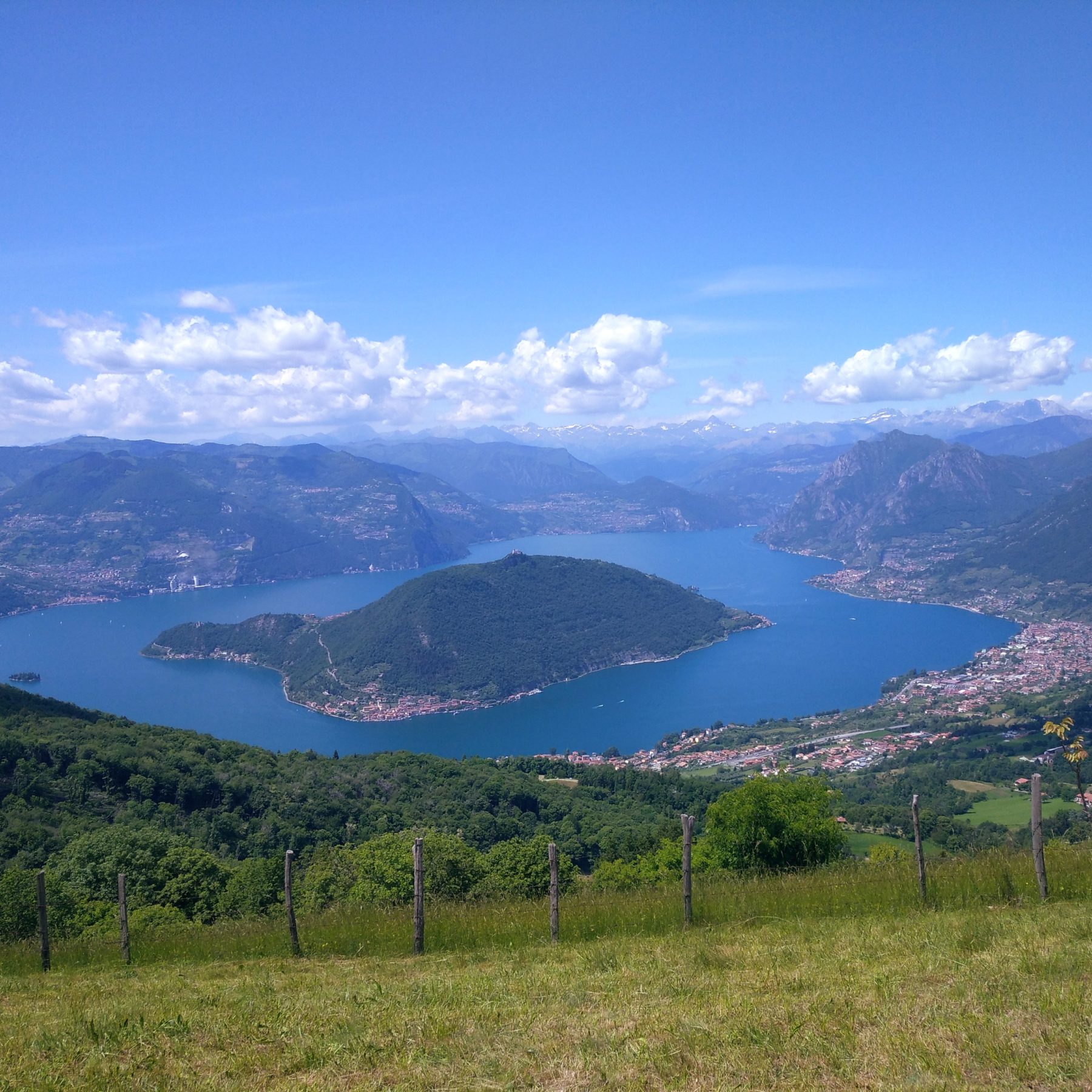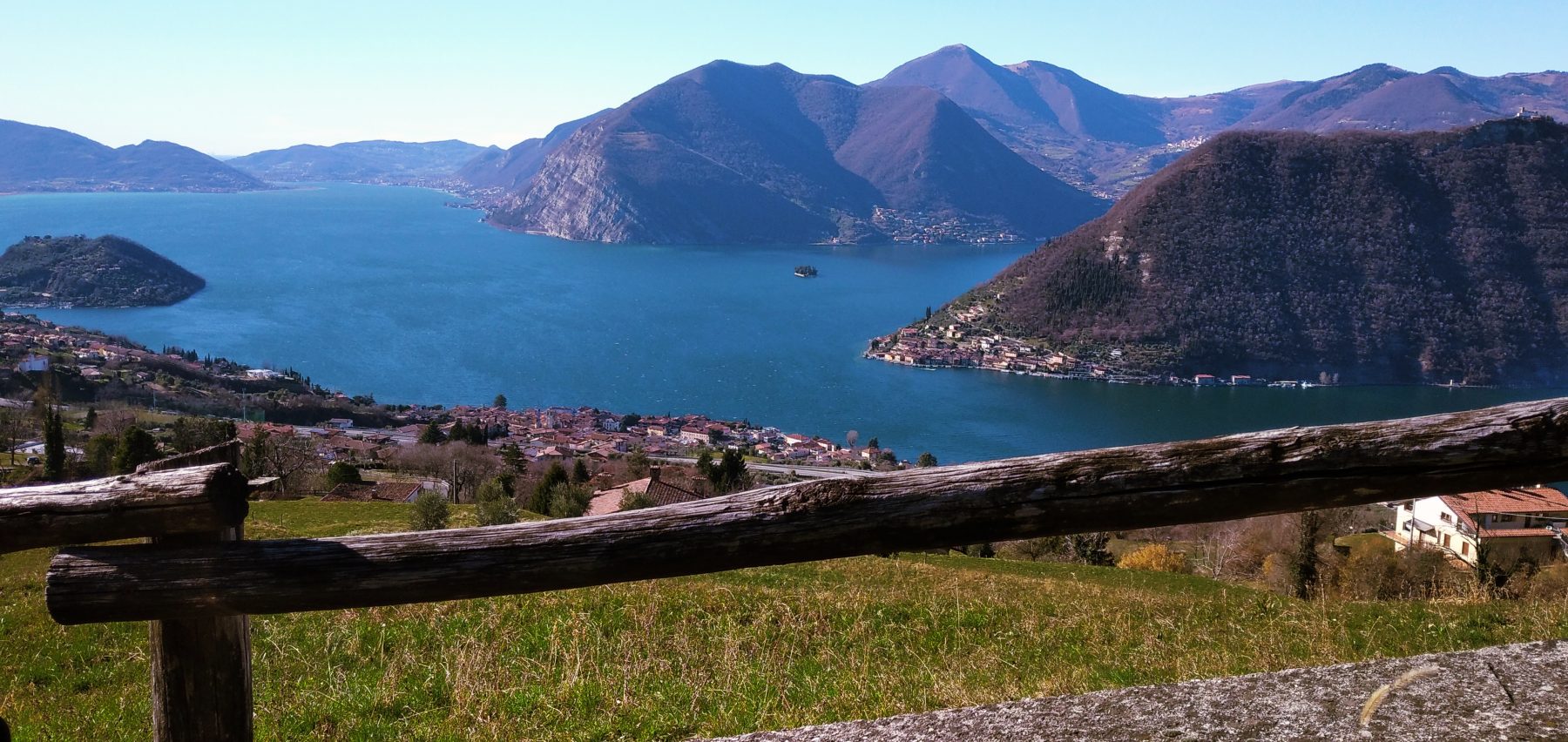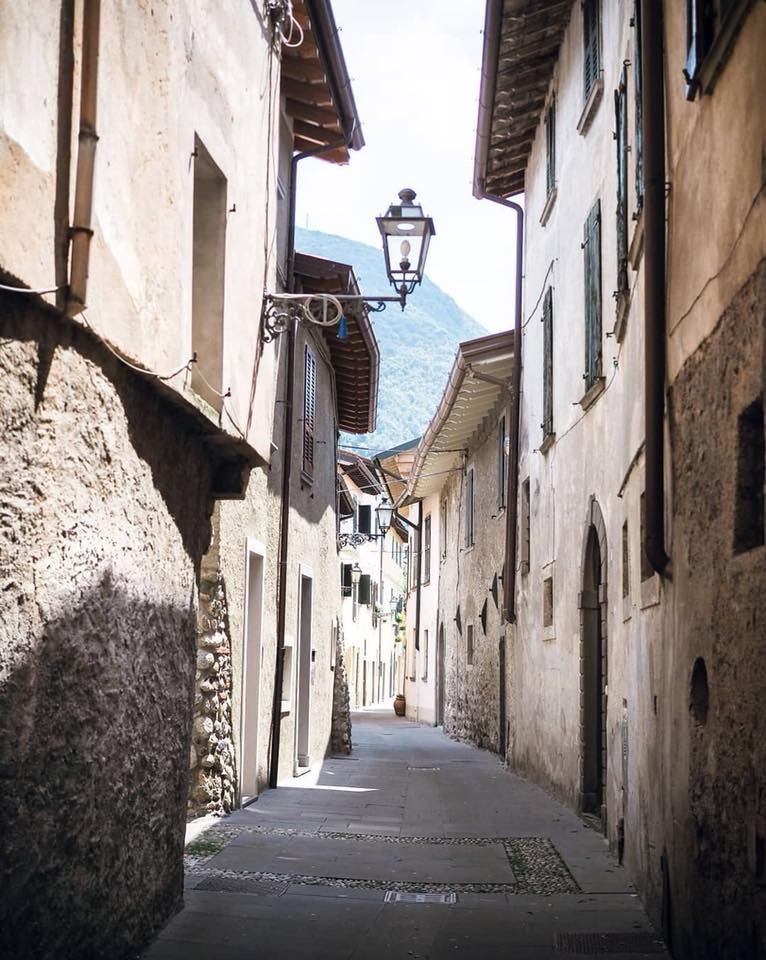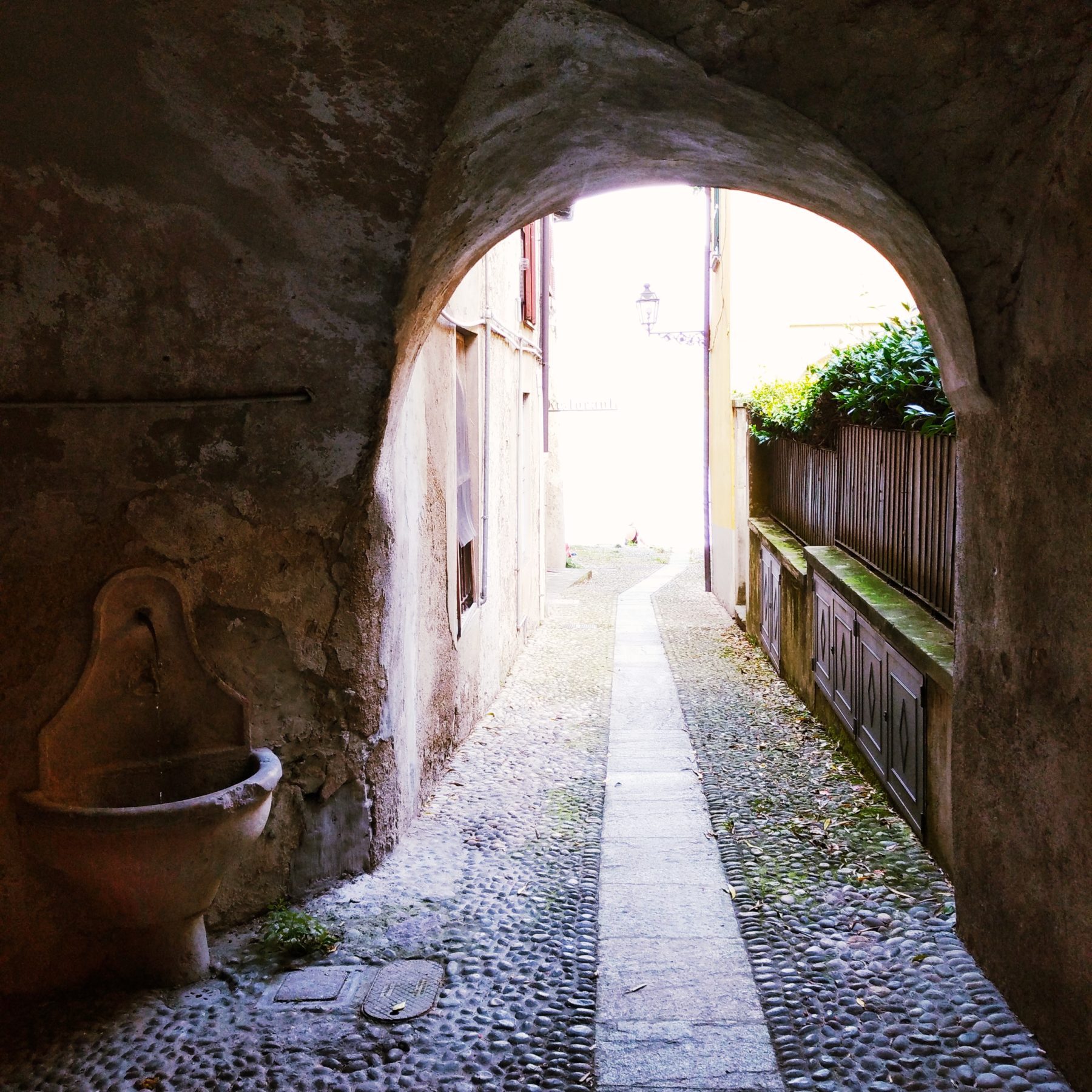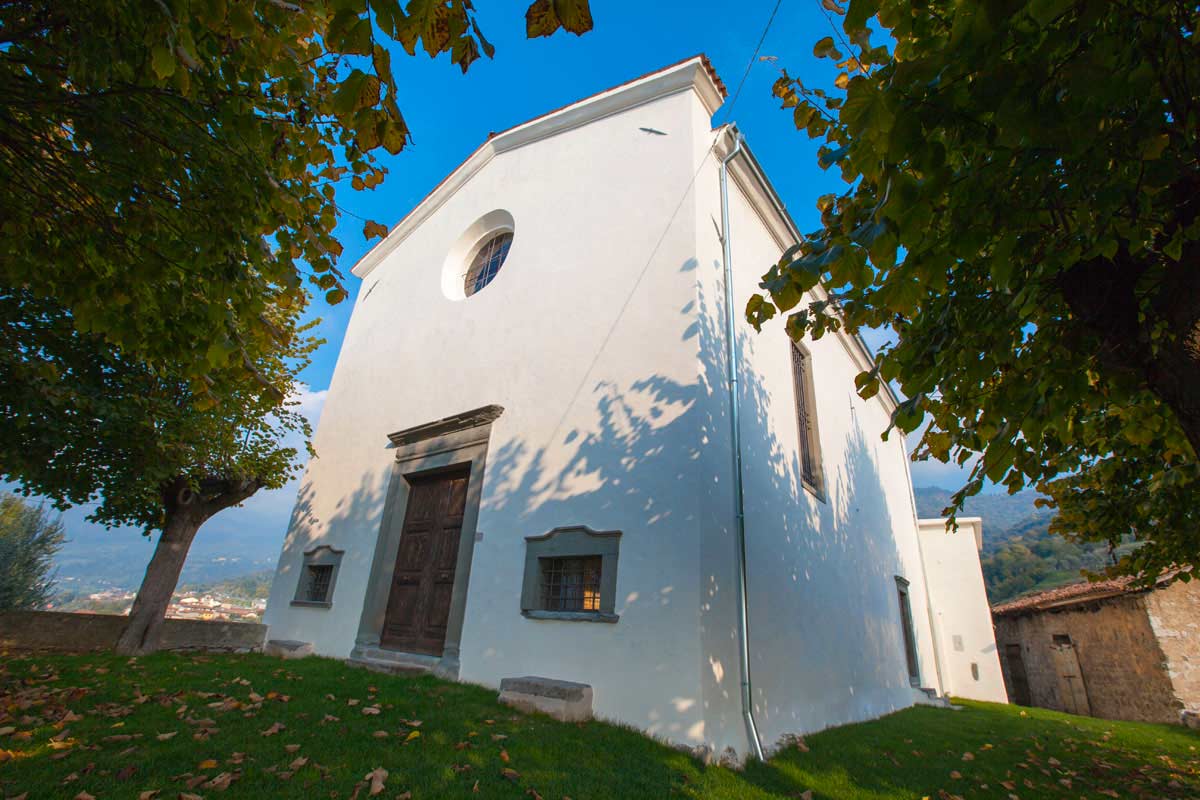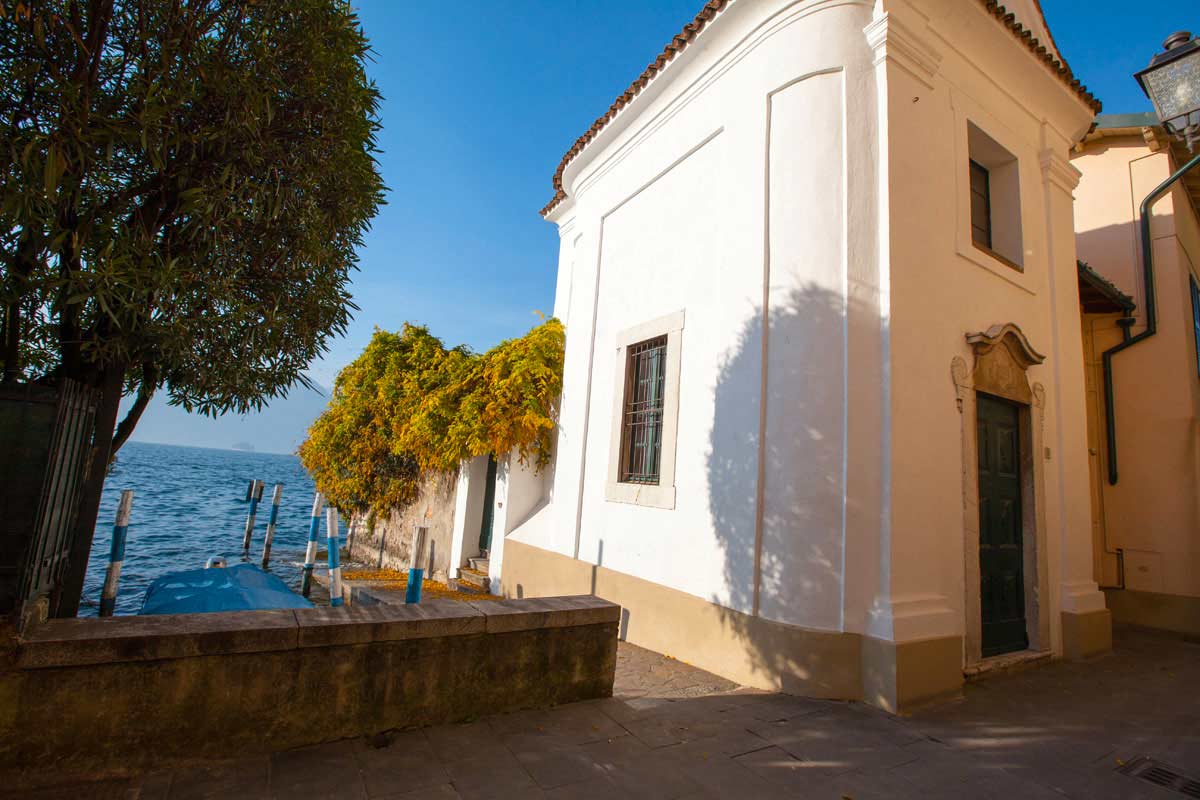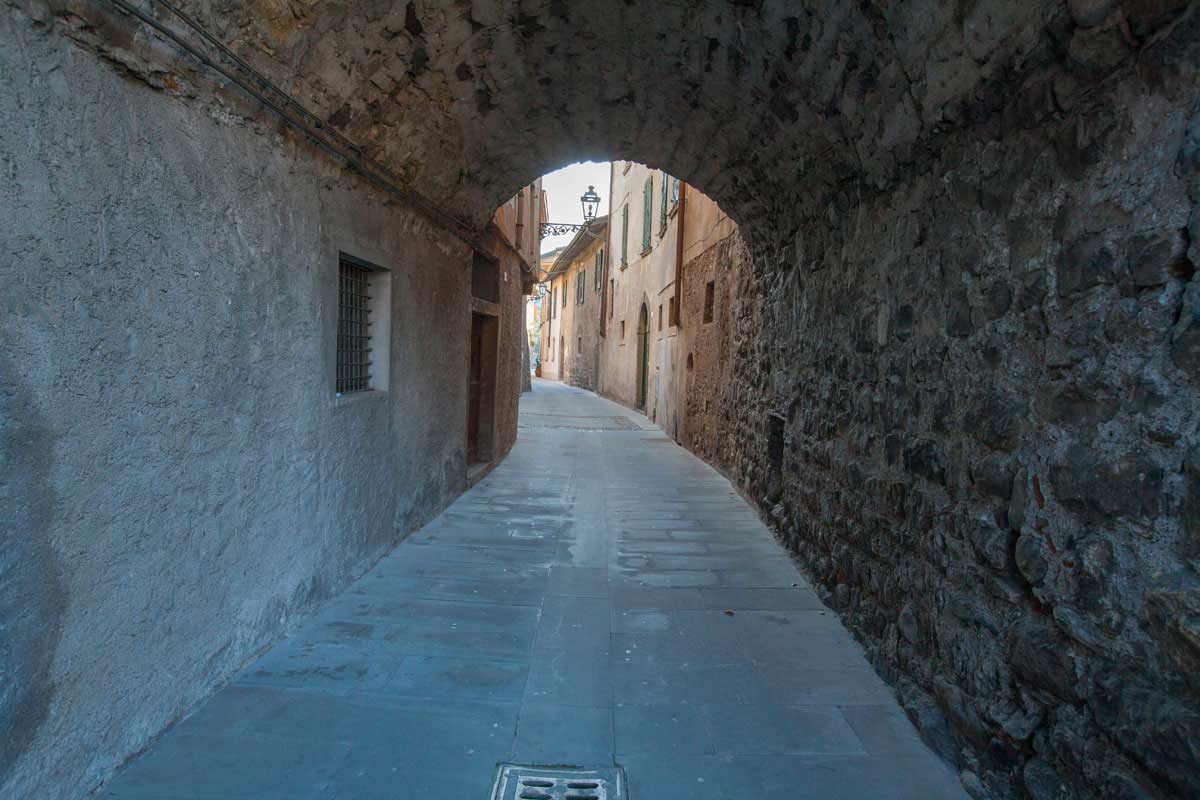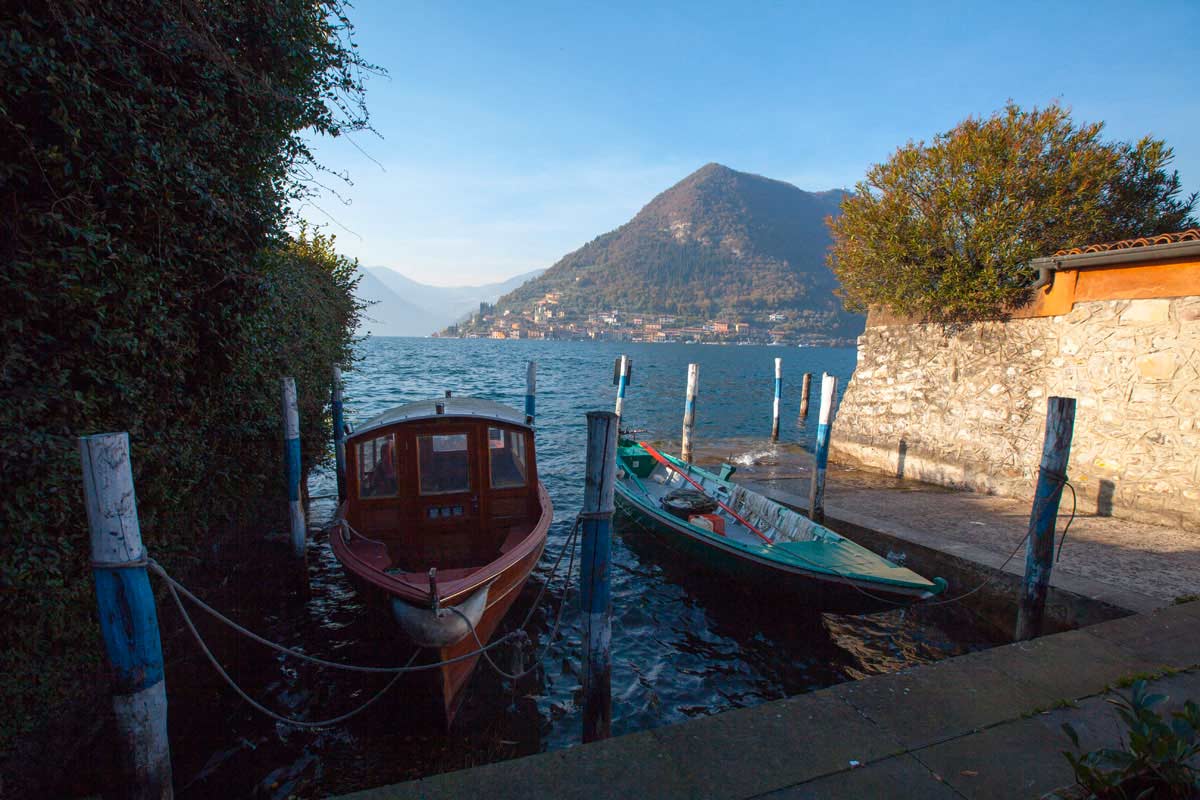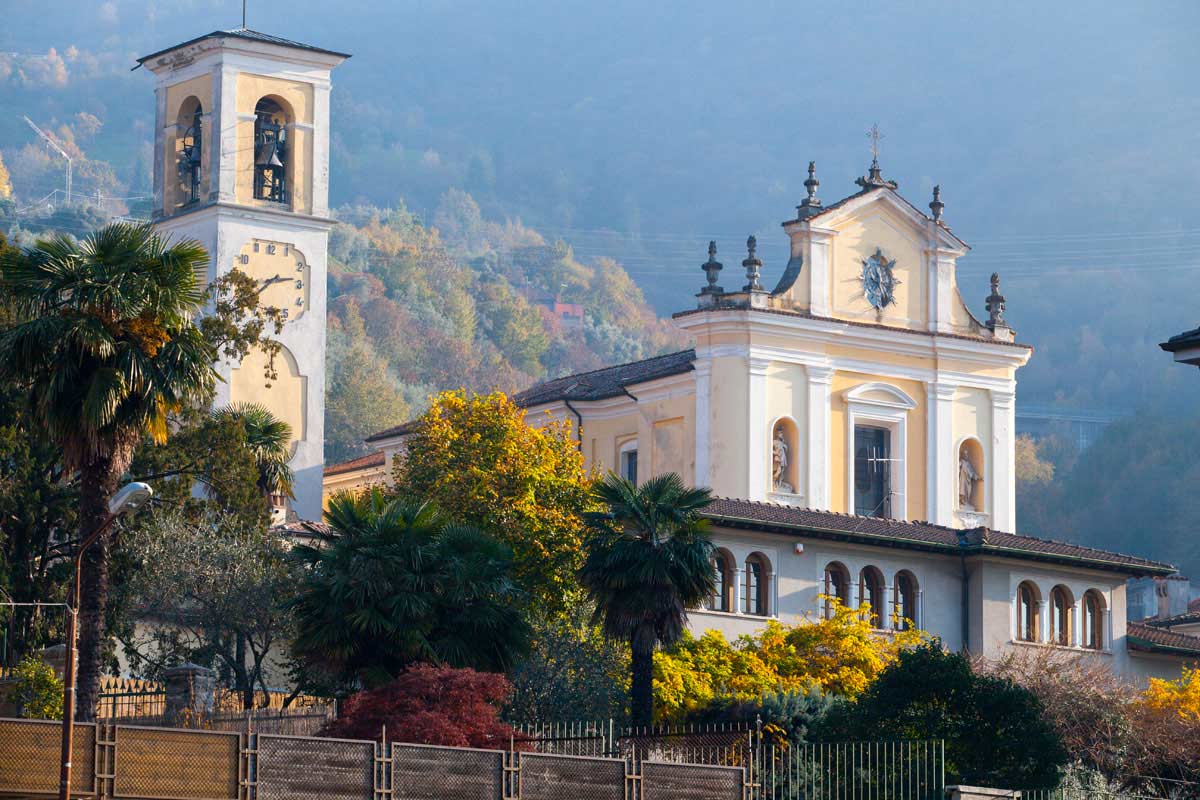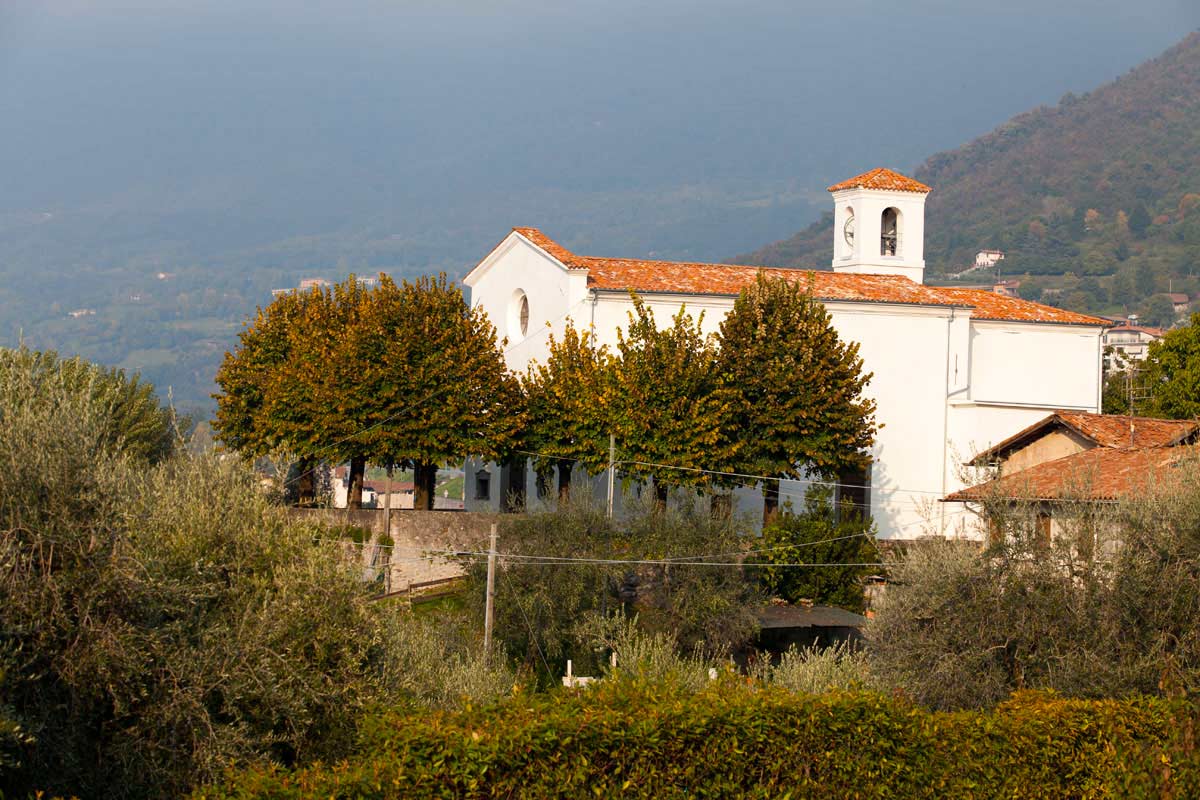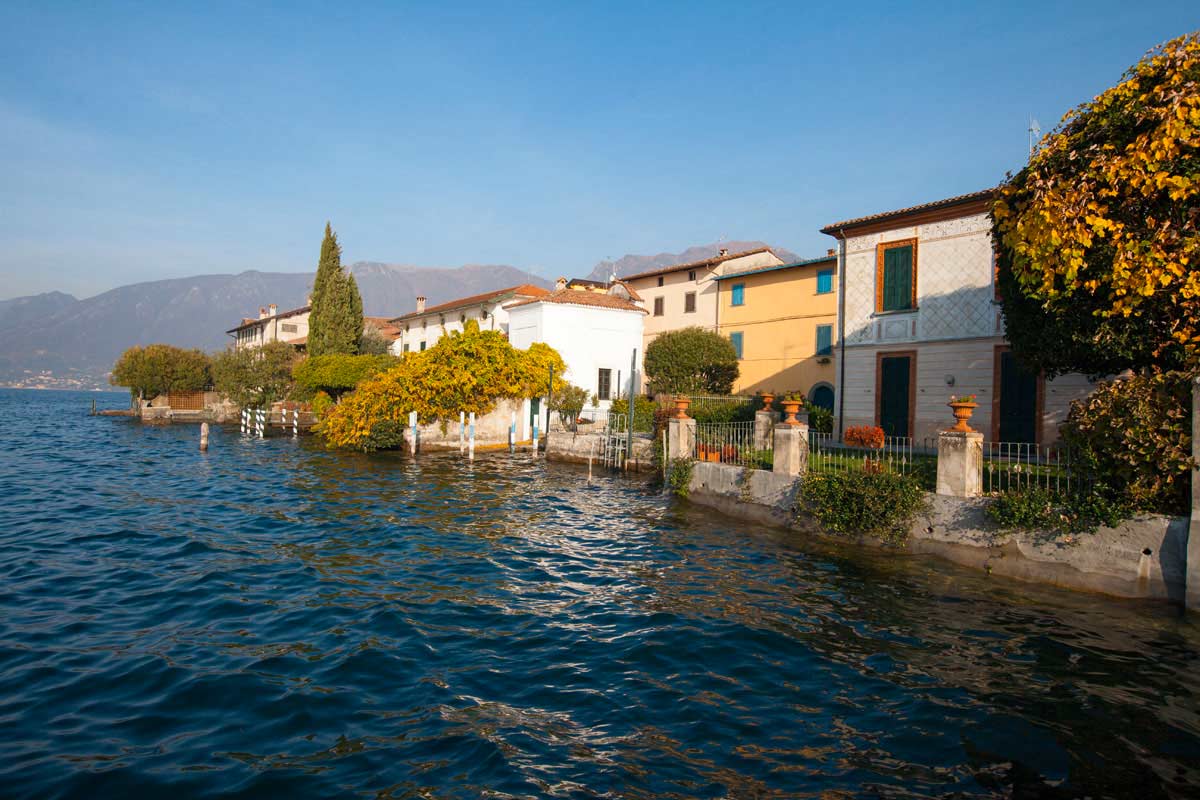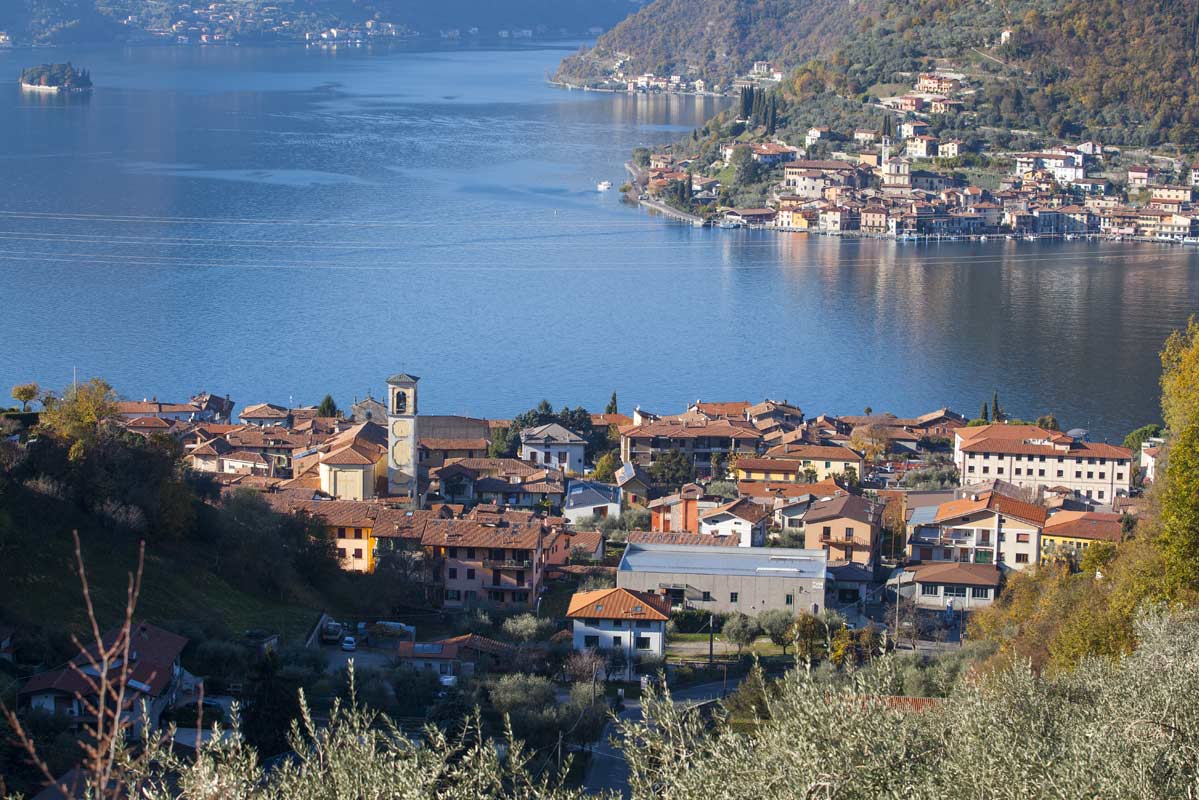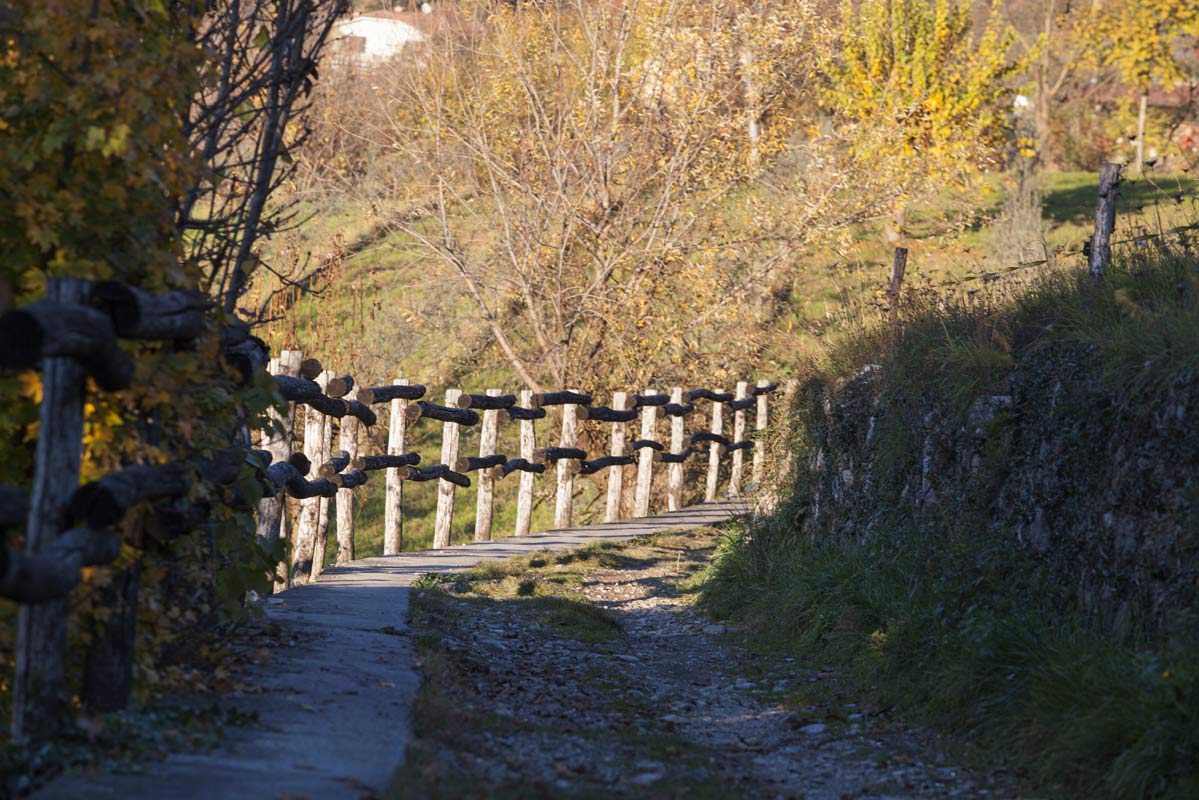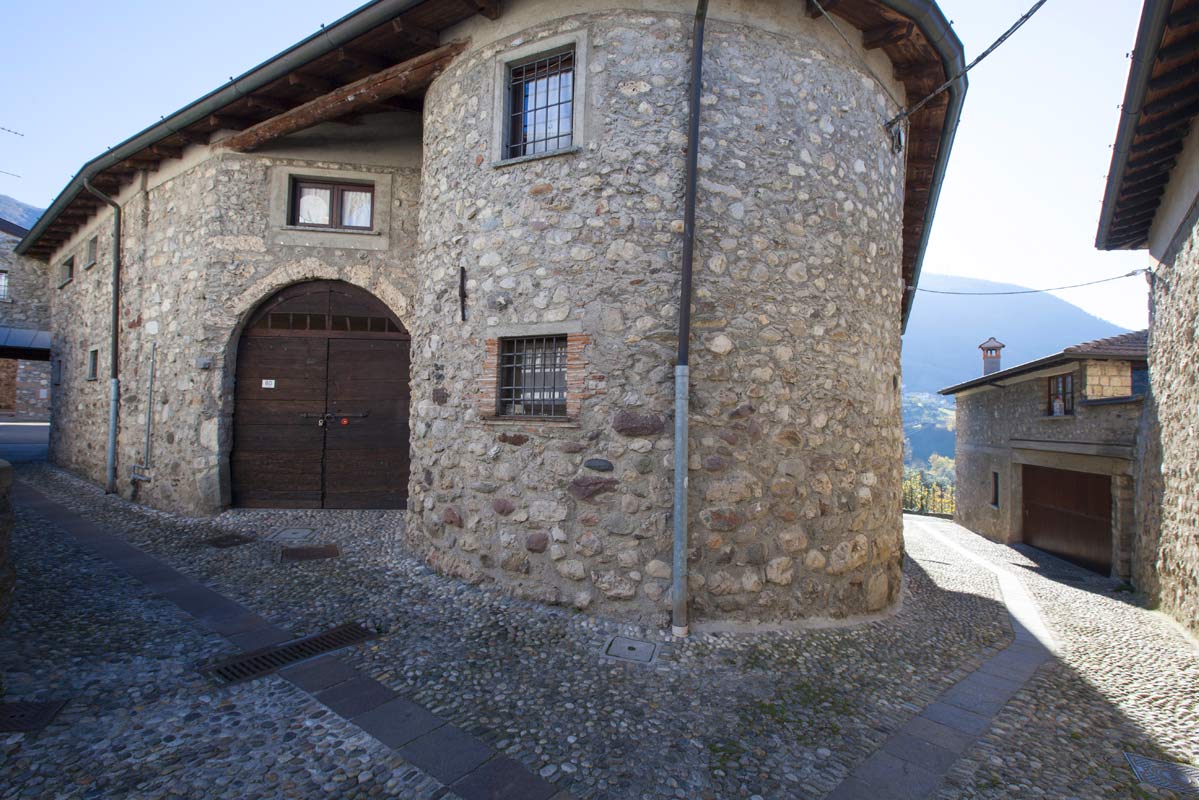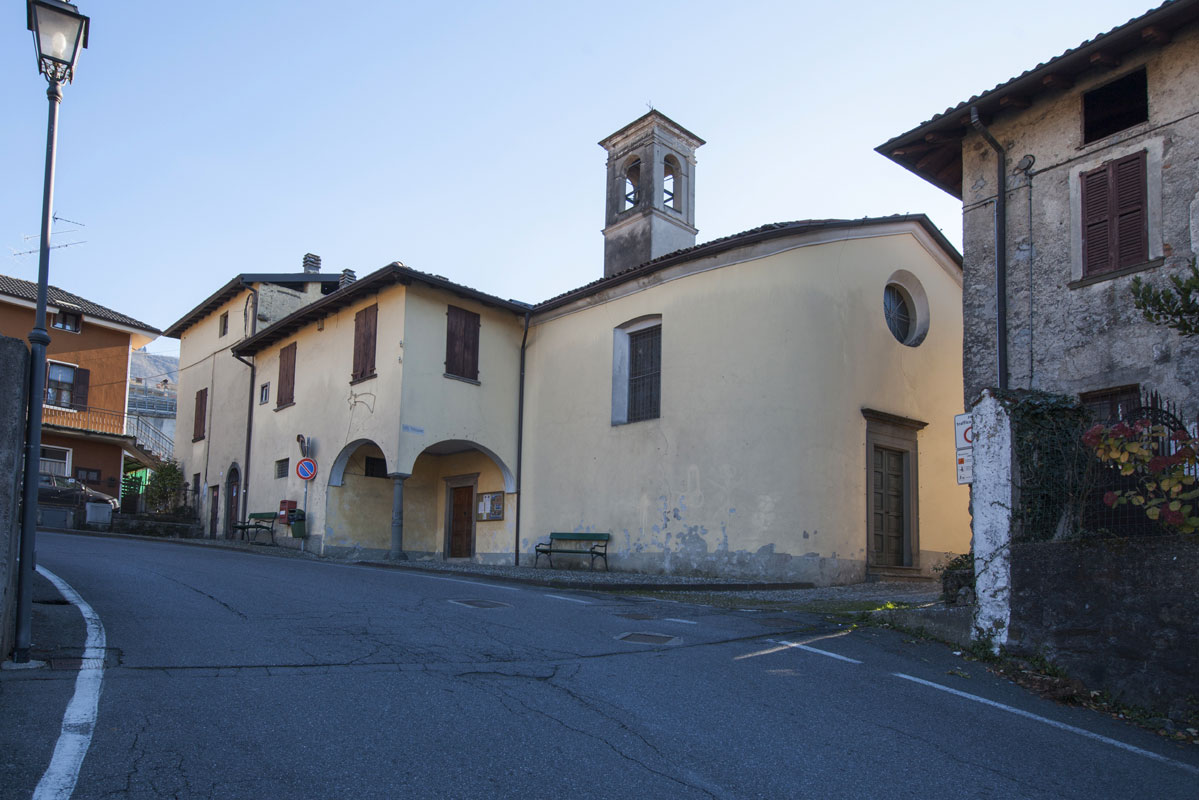 Bordering Pilzone di Iseo, a picturesque gulf formed by the beautiful peninsula of Montecolo accommodates the Nautical Association Sebina that makes Sulzano a landmark for sailing lovers. Here it is possible to practice the sport to the fullest. Characteristic lake hamlet, with hidden alleys and houses very close to each other, Sulzano is now the most convenient port to reach Monte Isola thanks to the frequent day and night trips.
SIGHTSEEING ATTRACTIONS
Proving that the original nucleus was built in the hills and developed on the lake only after the construction of the coastal road in 1850, the eighteenth-century parish church dedicated to San Giorgio is located in the upper part of the village. The church has a single nave with baroque decorations. Higher up, in a panoramic position, along the Ancient Valerian Road, lies the church of Santi Fermo e Rustico (15th century). The façade is a gable with rose window and the interior is a single nave with trussed roof.  A walk in the typical lakeside hamlet, via Cadorna, leads to a romantic corner at the church of the Visitation.  Every 5 years, Sulzano celebrates its patron saint with the Palio del Drago.
NOT TO BE MISSED
Panoramic view from Santa Maria del Giogo – Here is where the artist Vladimir Christo preferred to see his work from above ("The Floating Piers" 18 June – 3 July 2016). Reachable on foot, by mountain bike or by car along the road to Nistisino, at a height of about 1000 meters, there is the fifteenth-century church of Santa Maria del Giogo where there are many frescoes of the '400 and '500. The view over the lake is breathtaking. It is also a pleasant destination for a picnic or to enjoy a typical dish in the nearby trattoria.
An aperitif at sunset – If you are looking for a trendy place with romantic atmosphere, enviable location, elegance, magic lights…Darsena 21 is the right place!
TOURS AND WALKS
Tour of the three islands – Boat tour to discover the islands of S. Paolo, Monte Isola and Loreto, starting from the pier of Sulzano. An unmissable opportunity to get to know the views, characteristic corners and ancient villas from the lake. Info: Navigazione Lago d'Iseo
Petoi Waterfall – A short walk in the woods leading to the picturesque waterfall where there is a Madonna. Going along via Tassano northwards, turn right at a small wooden bridge, where the trail in the woods starts (travel time: 30 min.).
Santa Maria del Giogo Trekking – From the centre of Sulzano, a steep cobbled mule track leads first to Nistisino and then to the summit, where the panoramic Church of Santa Maria del Giogo is located (travel time: 2h – height difference  750 m.)
Ancient Valerian Road Trekking – Starting from Sulzano, the walking itinerary, one of the most panoramic and scenic of the lake, has two possibilities: a simple and short walk southwards (5 km) and a more challenging trekking northwards (20 km).
HOW TO GET THERE
By train – Sulzano is served by the Brescia-Iseo-Edolo regional railway line which, crossing Franciacorta, connects the city to the eastern shore of Lake Iseo and the Camonica Valley. The train station is located in the historic center, 3 minutes walk from the pier. Info and timetable: Trenord
By bus – The Brescia-Iseo-Edolo line is also serviced by buses, but the railway line remains the most practical and frequent. The main stop is in via Cesare Battisti. Info and timetable: FNM Autoservizi

Sport and nature in Sulzano
Cultural attractions in Sulzano
Accomodation in Sulzano
Where to eat in Sulzano