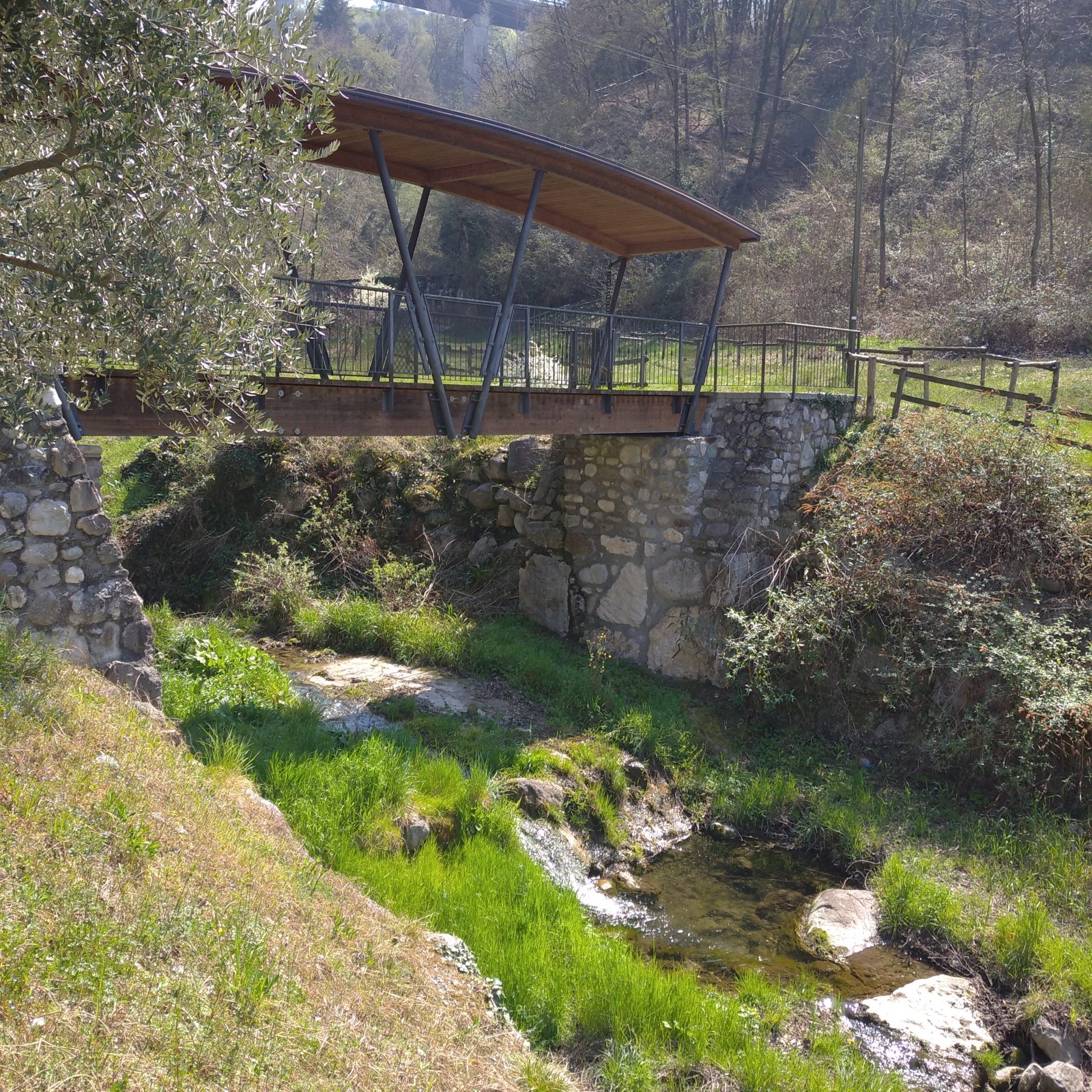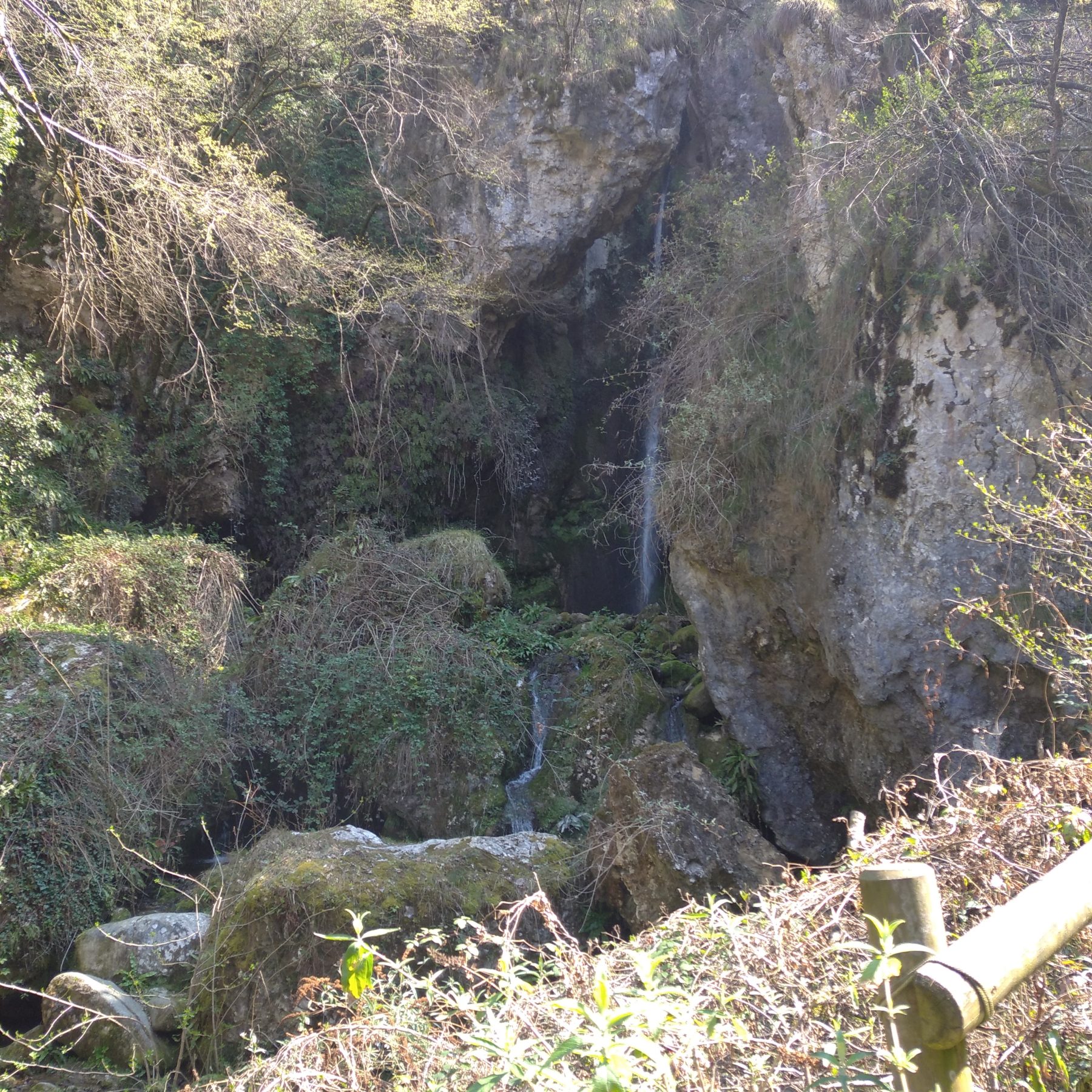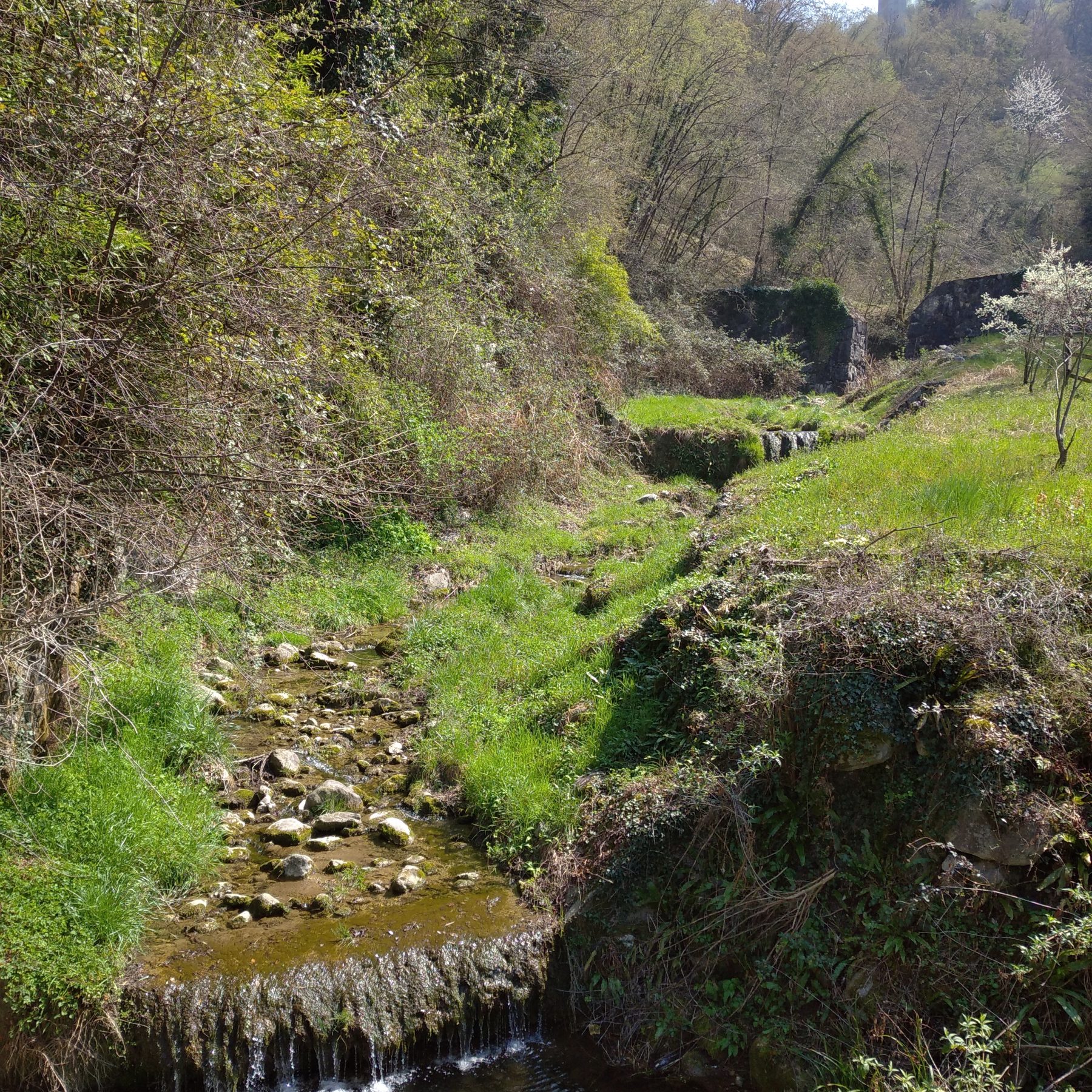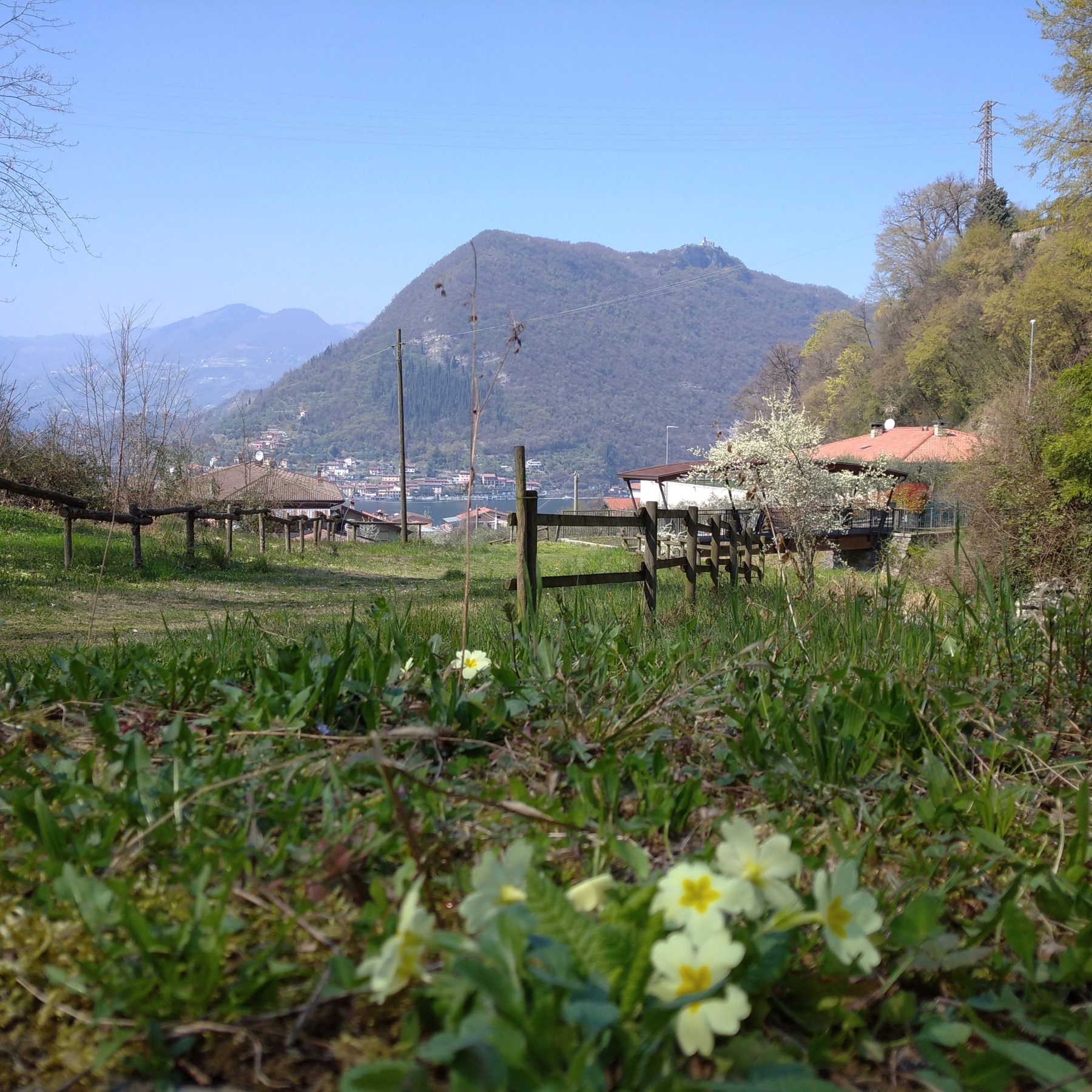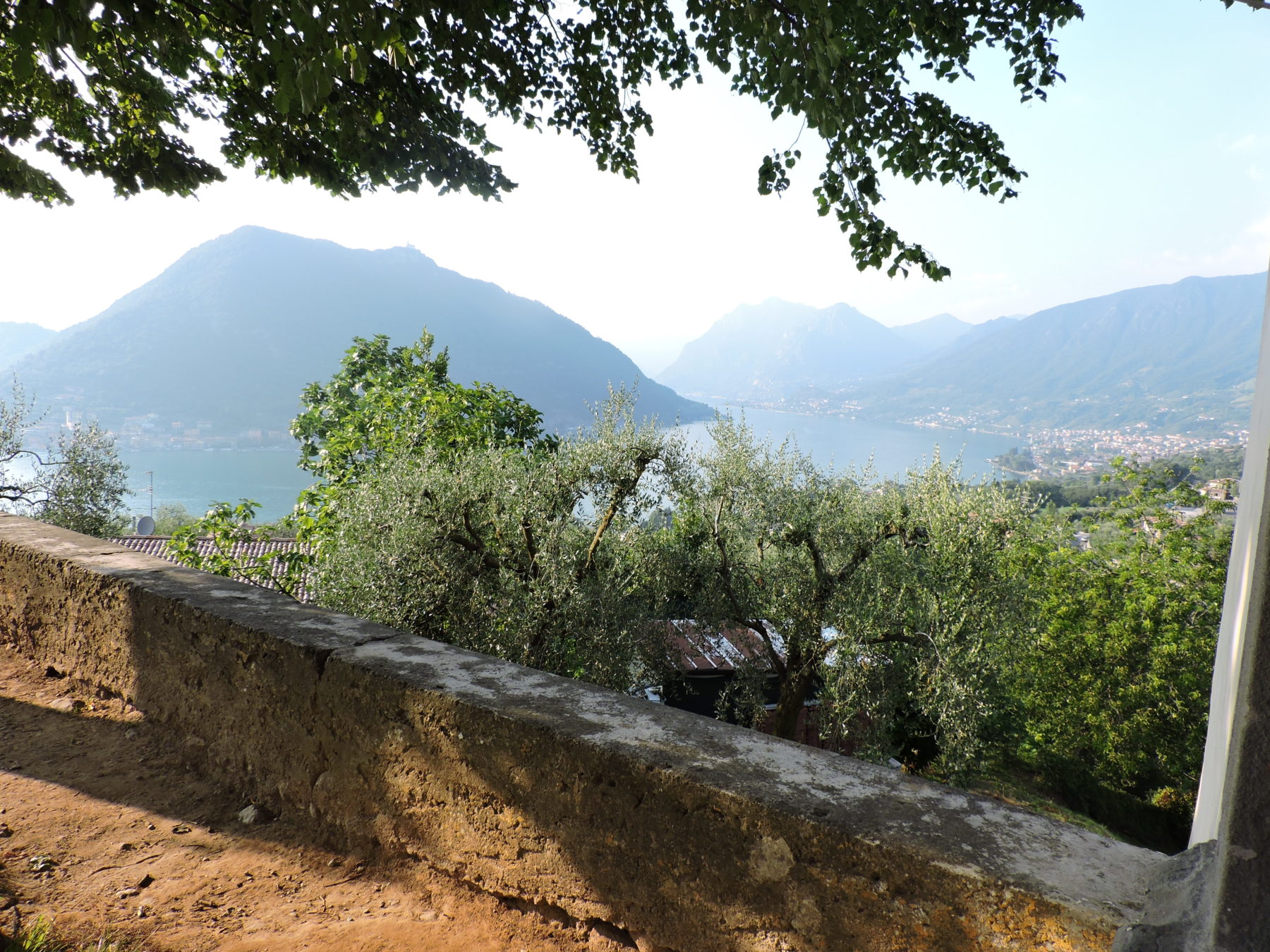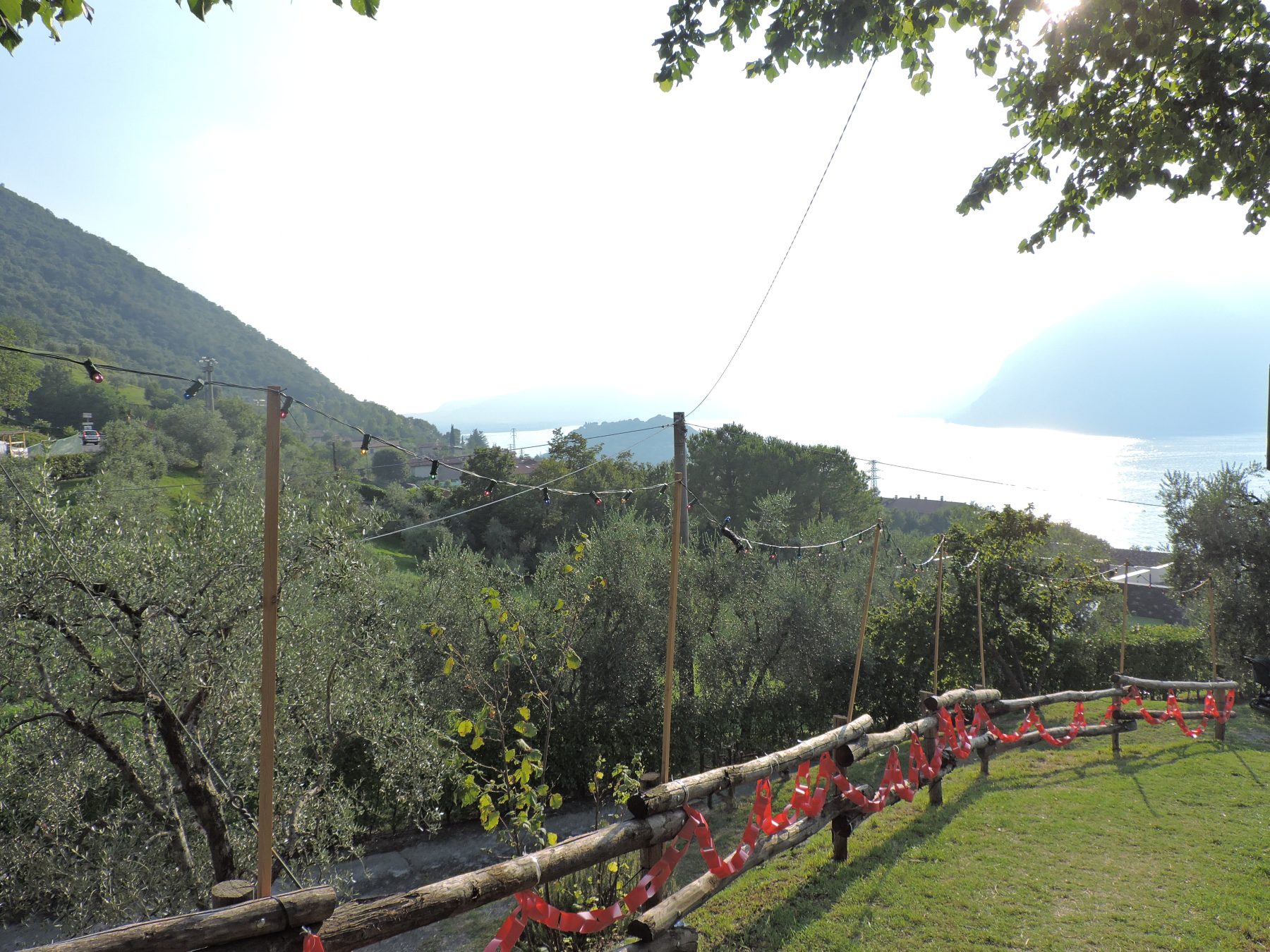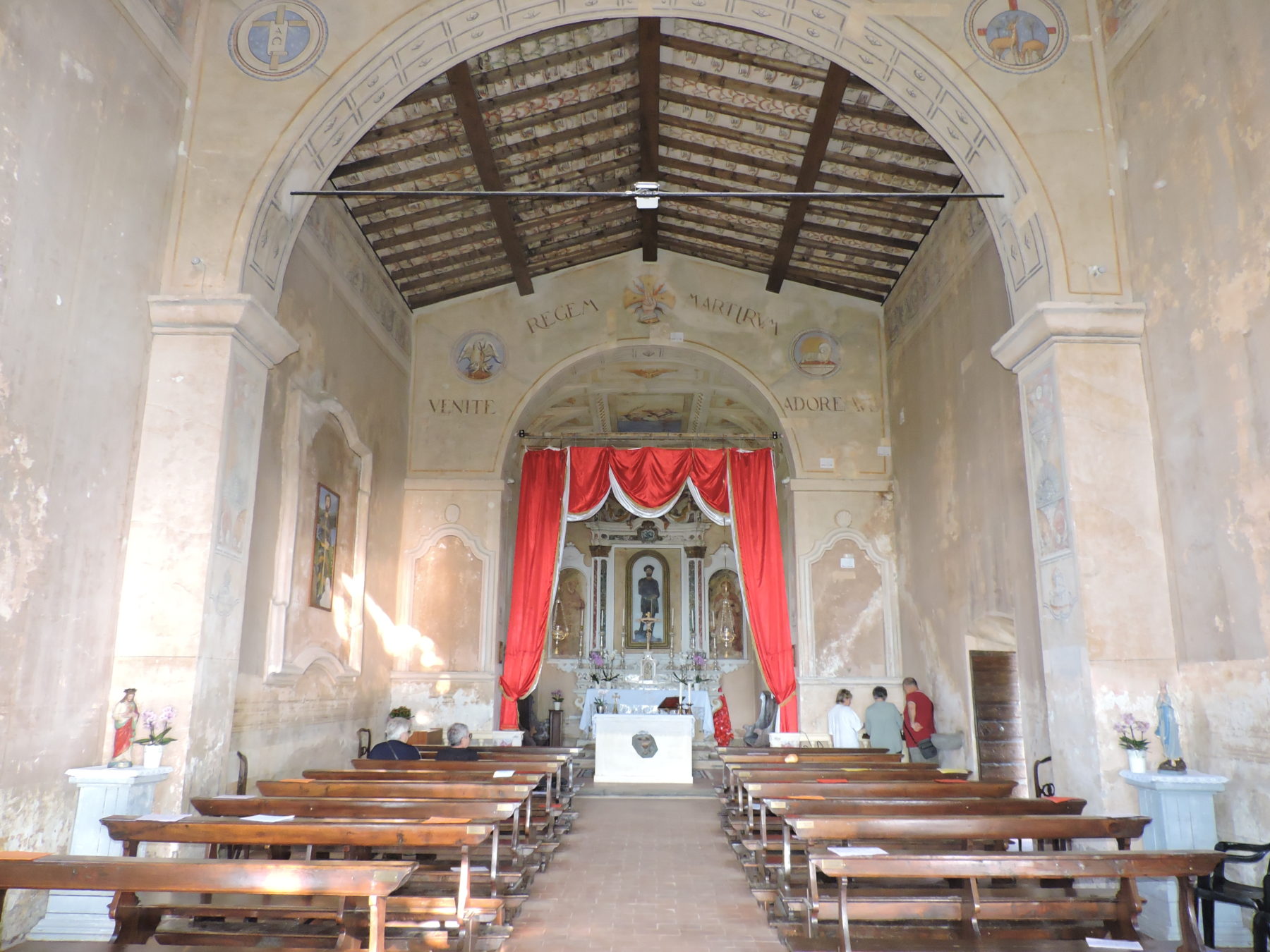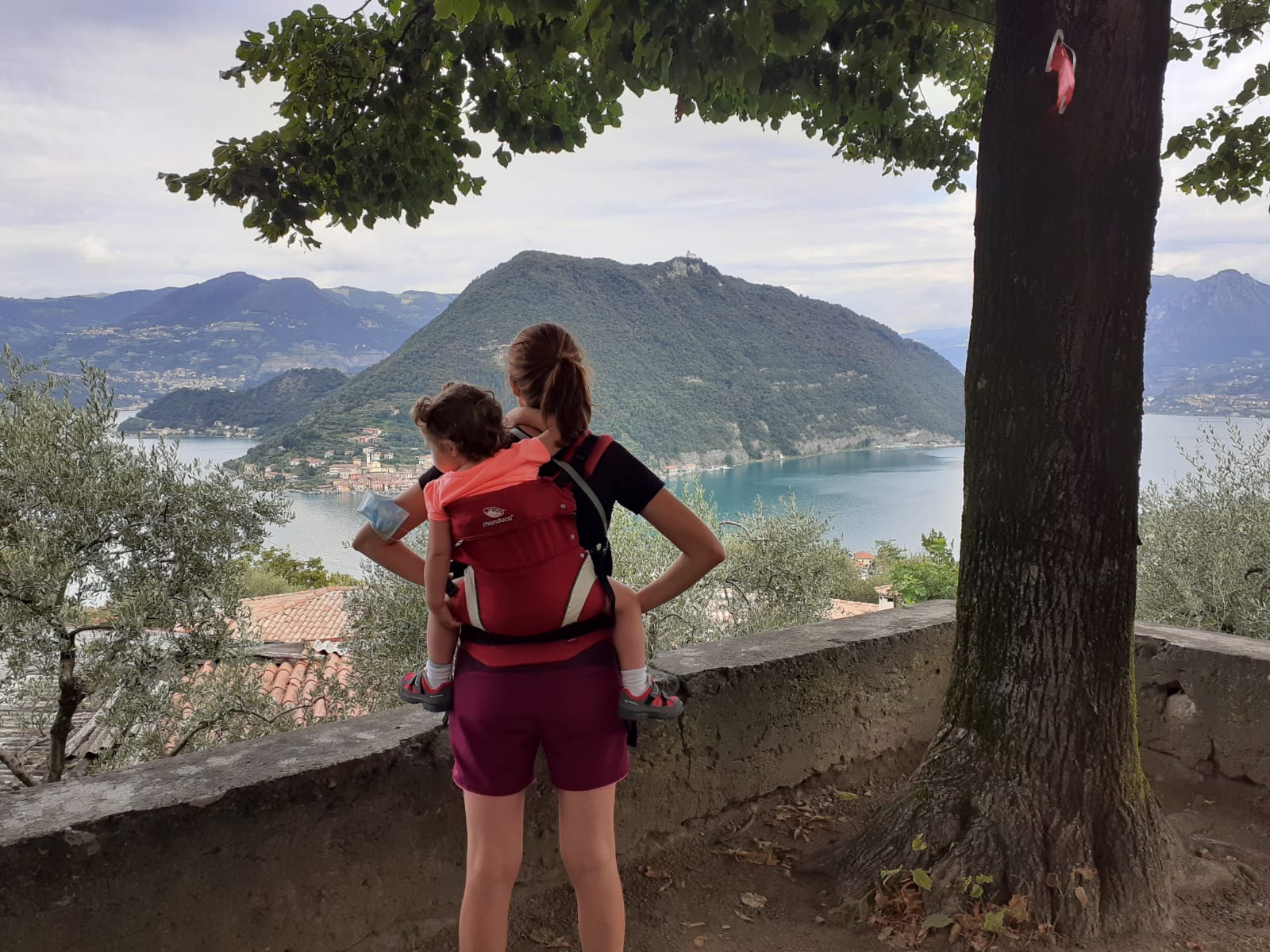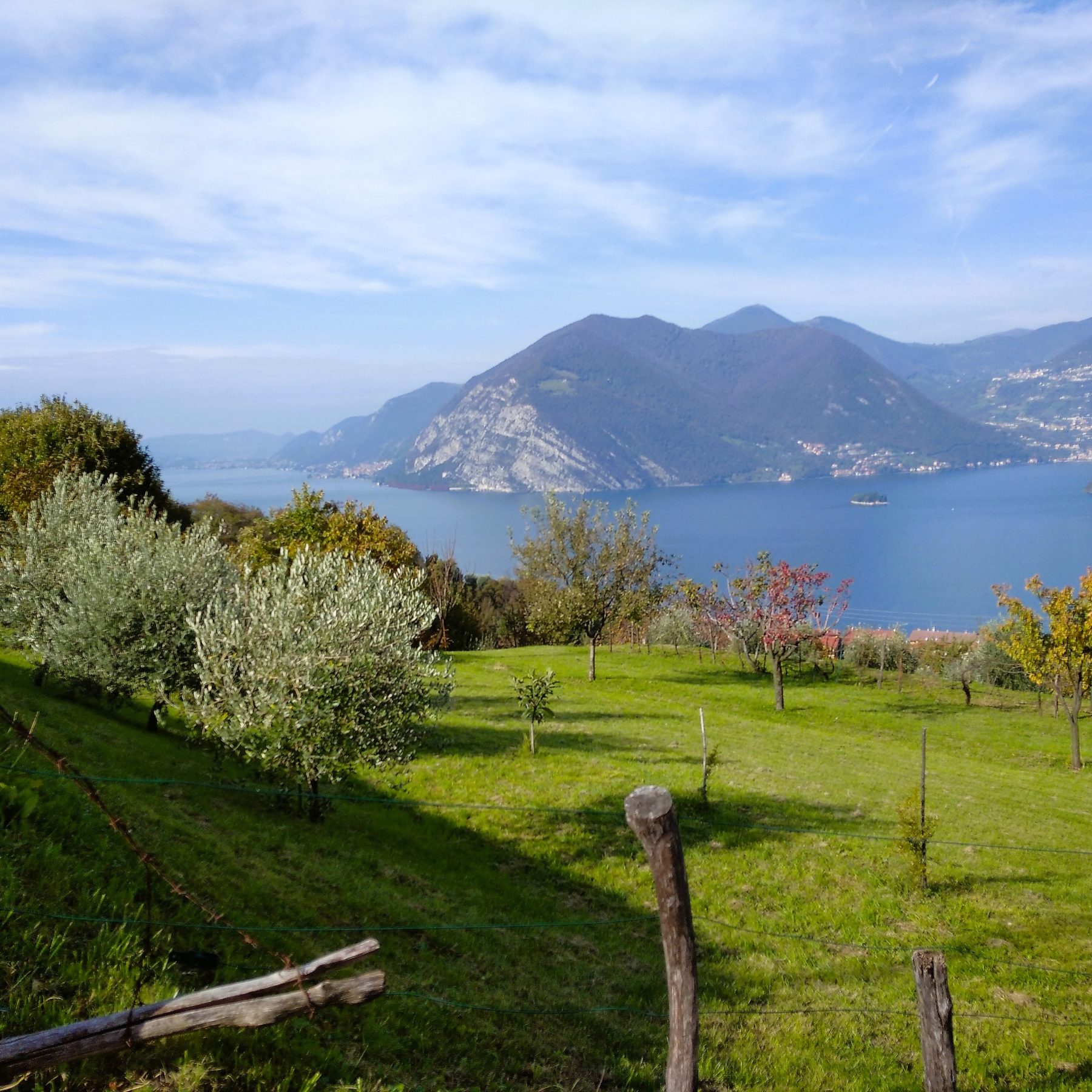 Stroll to the Love Waterfall and to San Fermo's Church
DETAILS
Difficulty:
Turistico (T)
Duration:
1 h
Distance:
2 km
Elevation gain:
+100 m/-150 m
Starting point:
Ponticello di legno, Via Tassano, Sulzano
Arrival point:
Via Cadorna Sulzano
Wonderful stroll for nature lovers.
DE – Wunderbarer Spaziergang für Leute, die Natur und schöne Aussichten lieben.
The path/Der Weg
The itinerary begins in Via Tassano, n. 17; cross the wooden bridge following the signs for the waterfall. Once you reach the meadow, keep left and follow the path that runs behind the retaining wall of the stream until you first meet a cave and then the waterfall. Return to the meadow and follow the signs for San Fermo; the path climbs into the woods, passes under the provincial road, and leads in a few minutes to the Antica Via Valeriana. Here, turn right until you reach the small Church of San Fermo, with a wonderful terrace overlooking Lake Iseo and some olive groves. Once back on the Via Valeriana, continue to the right until you cross the Via Diaz mule track that takes you back to the village of Sulzano with a breathtaking panoramic view.
DE – Die Route beginnt in der Via Tassano bei Hausnummer n. 17; Man überquert die Holzbrücke und folgt den Schildern zum Wasserfall. Sobald man auf der Wiese angekommen ist, hält man sich links und folgt dem Pfad, der hinter der Staumauer des Baches verläuft, bis man zuerst auf eine Höhle und dann auf den Wasserfall trifft. Man kehrt dann zur Wiese zurück und folgt den Schildern nach San Fermo; Der Weg steigt in den Wald an, unterquert die Provinzstraße und führt in wenigen Minuten zur Antica Via Valeriana. Hier biegt man rechts ab, bis man die kleine Kirche San Fermo erreicht, mit einer wunderschönen Terrasse mit Blick auf den Iseosee und die Olivenhaine. Zurück auf der Via Valeriana geht es rechts weiter, bis man den Saumpfad Via Diaz kreuzt, den mit einem atemberaubenden Panoramablick bis zum Dorf Sulzano führt.
How to arrive and where to park/Anreise und Parkplatz
Follow the indications to Lake Iseo and take the provincial road SP 510 – direction Darfo Boario Terme – until the exit Sulzano. Alternatively, follow the coastal road from Iseo towards Pisogne until you reach the village of Sulzano. In Sulzano there are several parking spaces that can be free, with an hourly fee or with a daily fee.
DE – Man folgt den Schildern zum Iseosee und nimmt dann die SP 510 – Richtung Darfo Boario Terme – Ausfahrt Sulzano oder die Küstenstraße in Richtung Pisogne. In Sulzano gibt es mehrere Parkplätze mit Stunden- oder Tagestarif. Einige sind kostenlos.
Book now:
---
Trust the experience of:
---