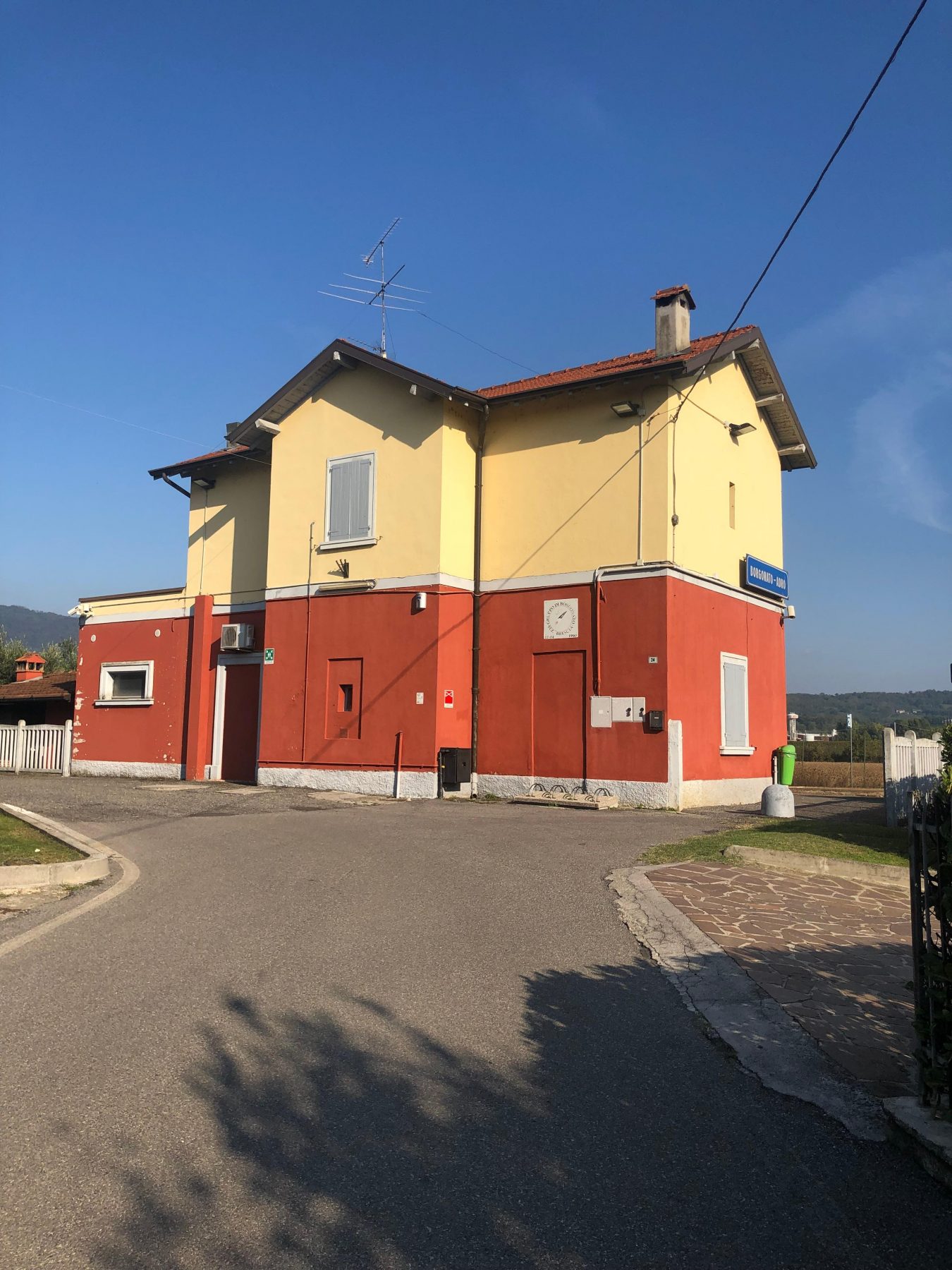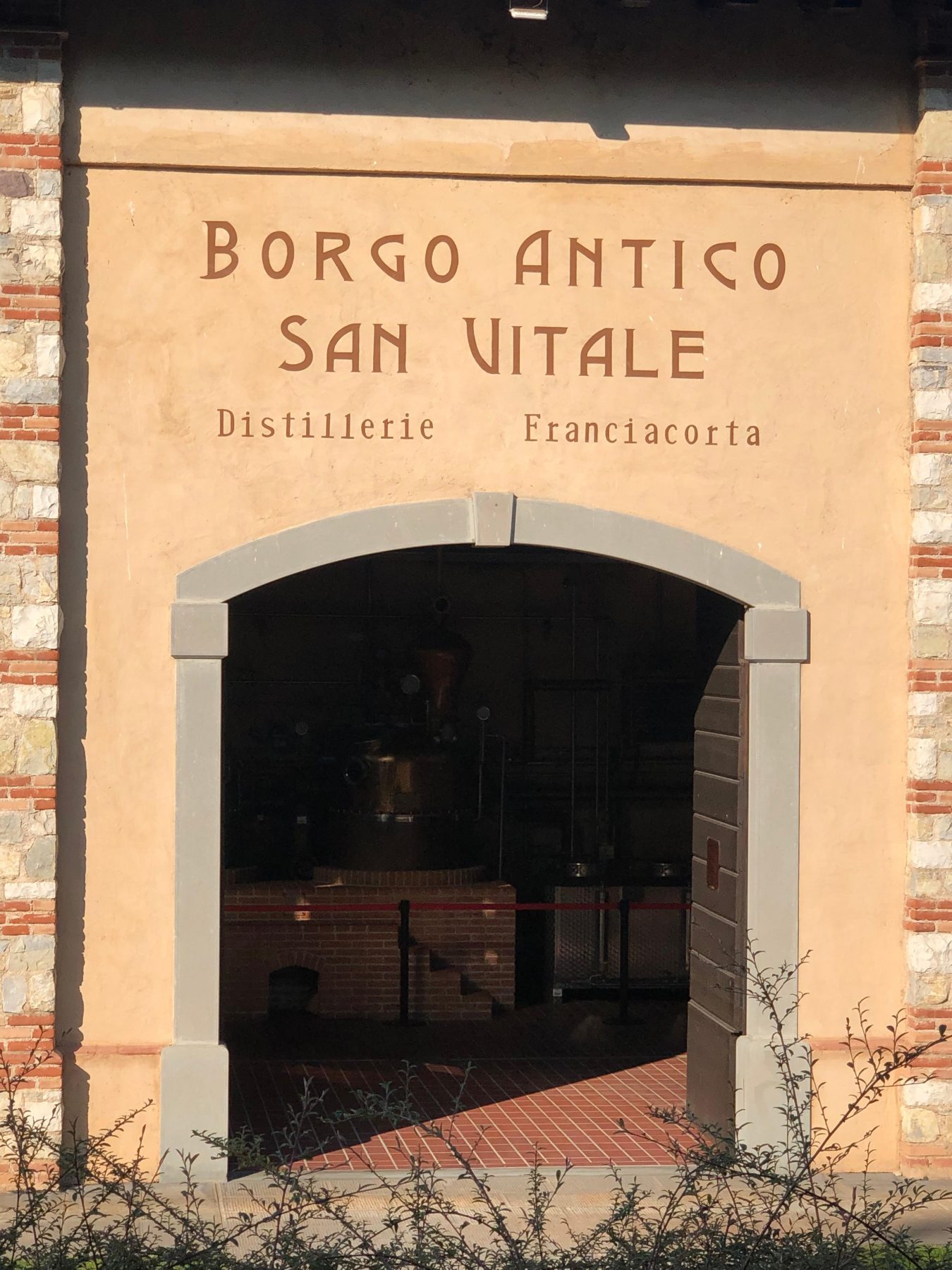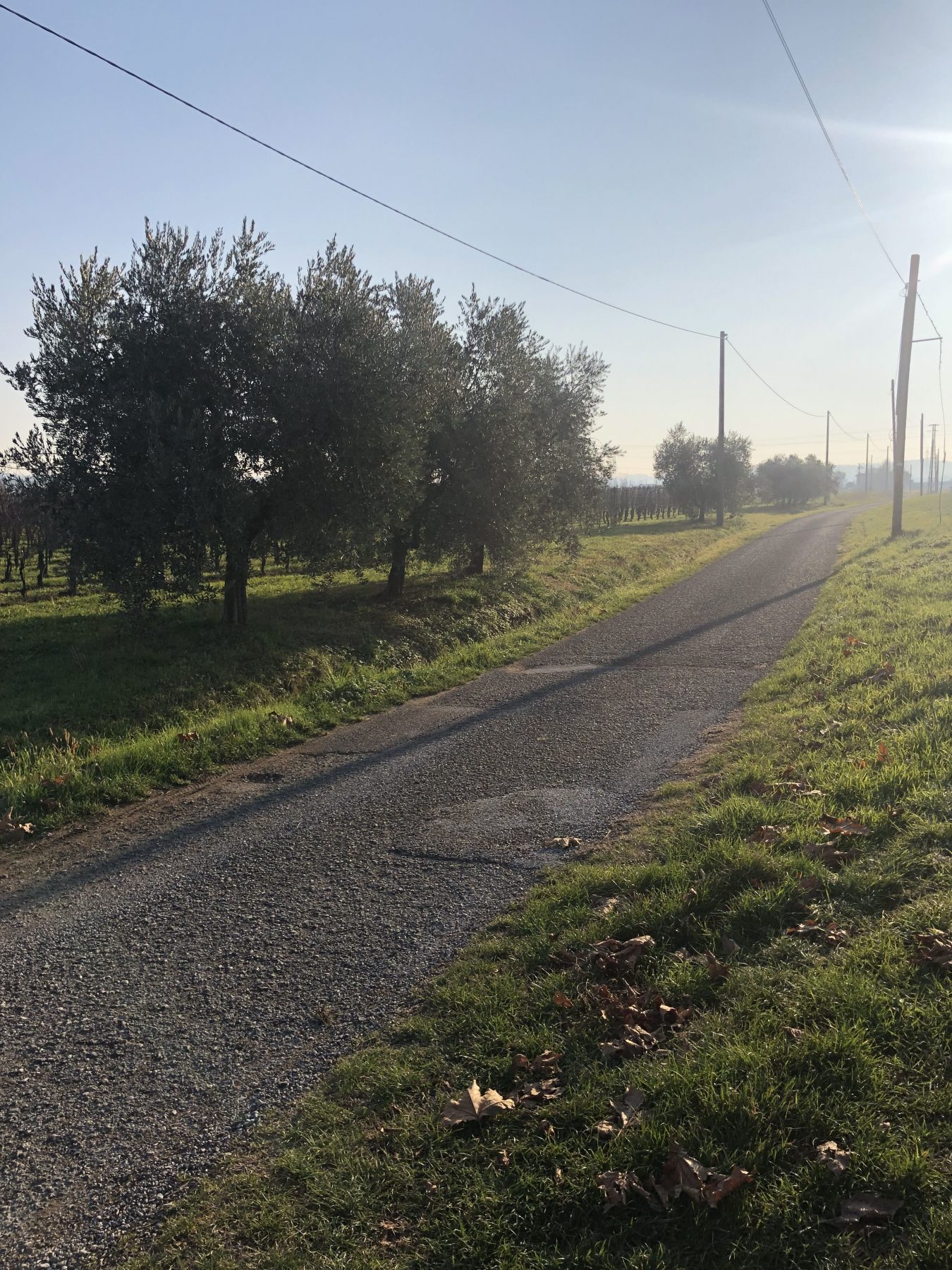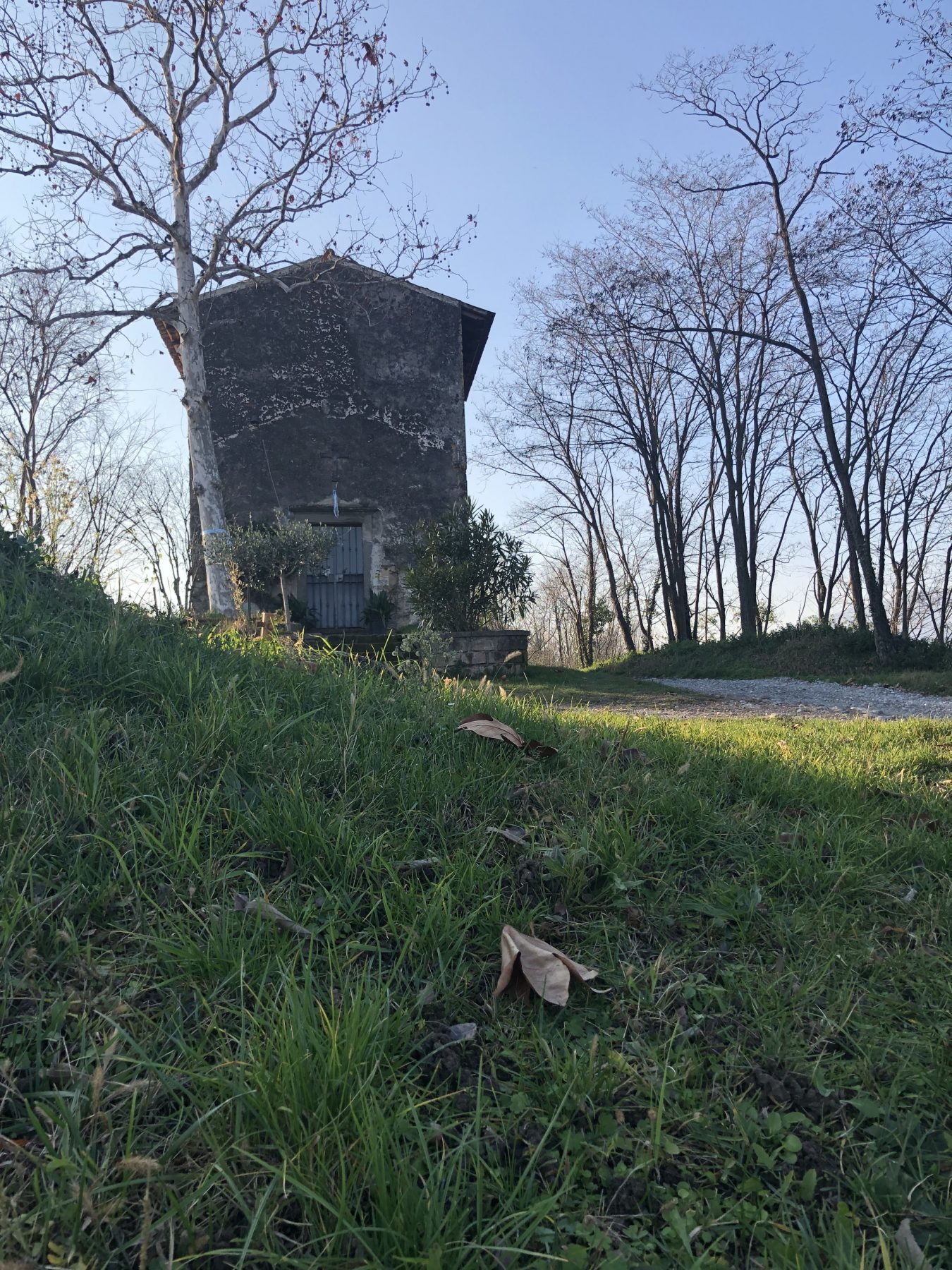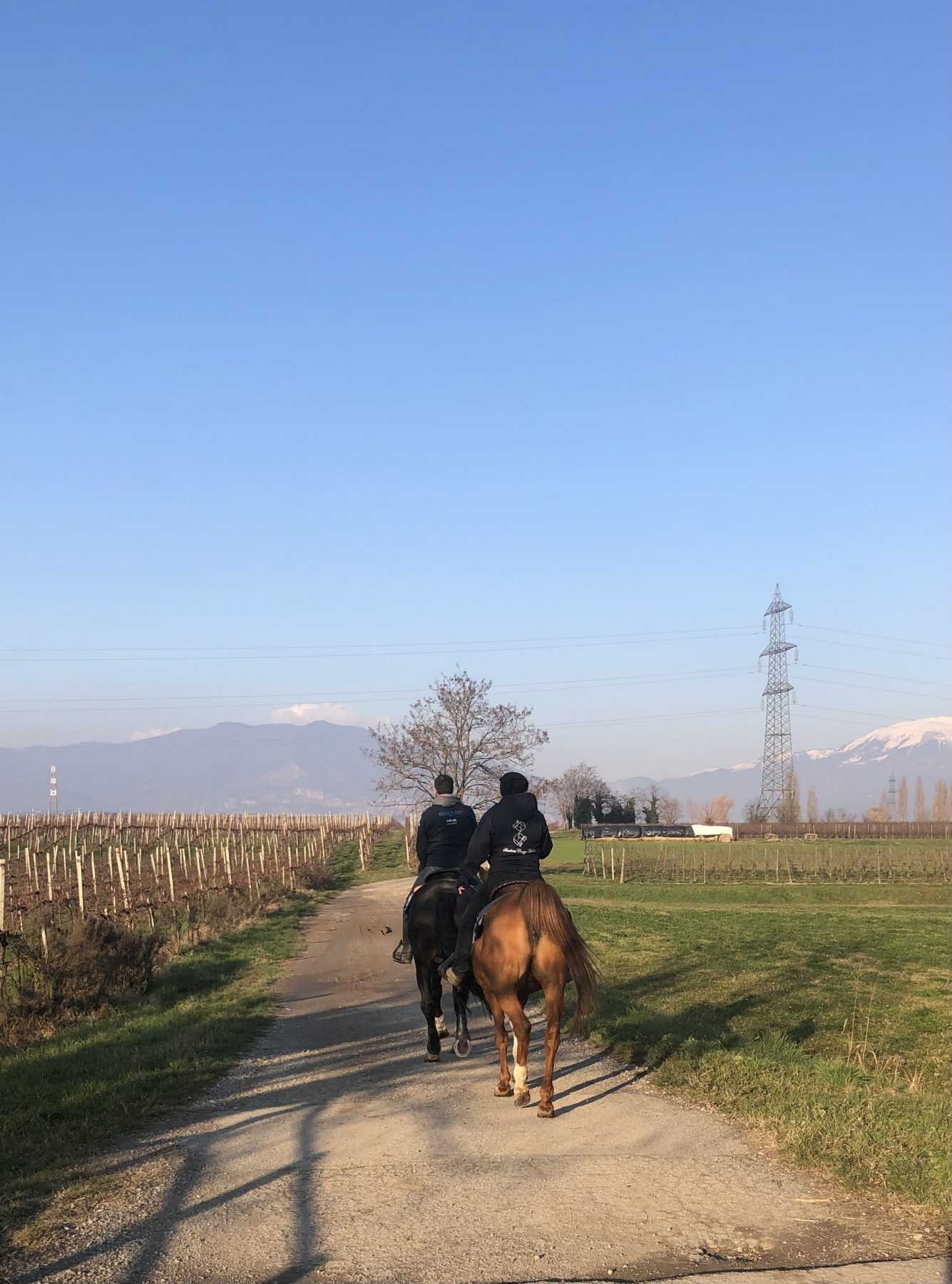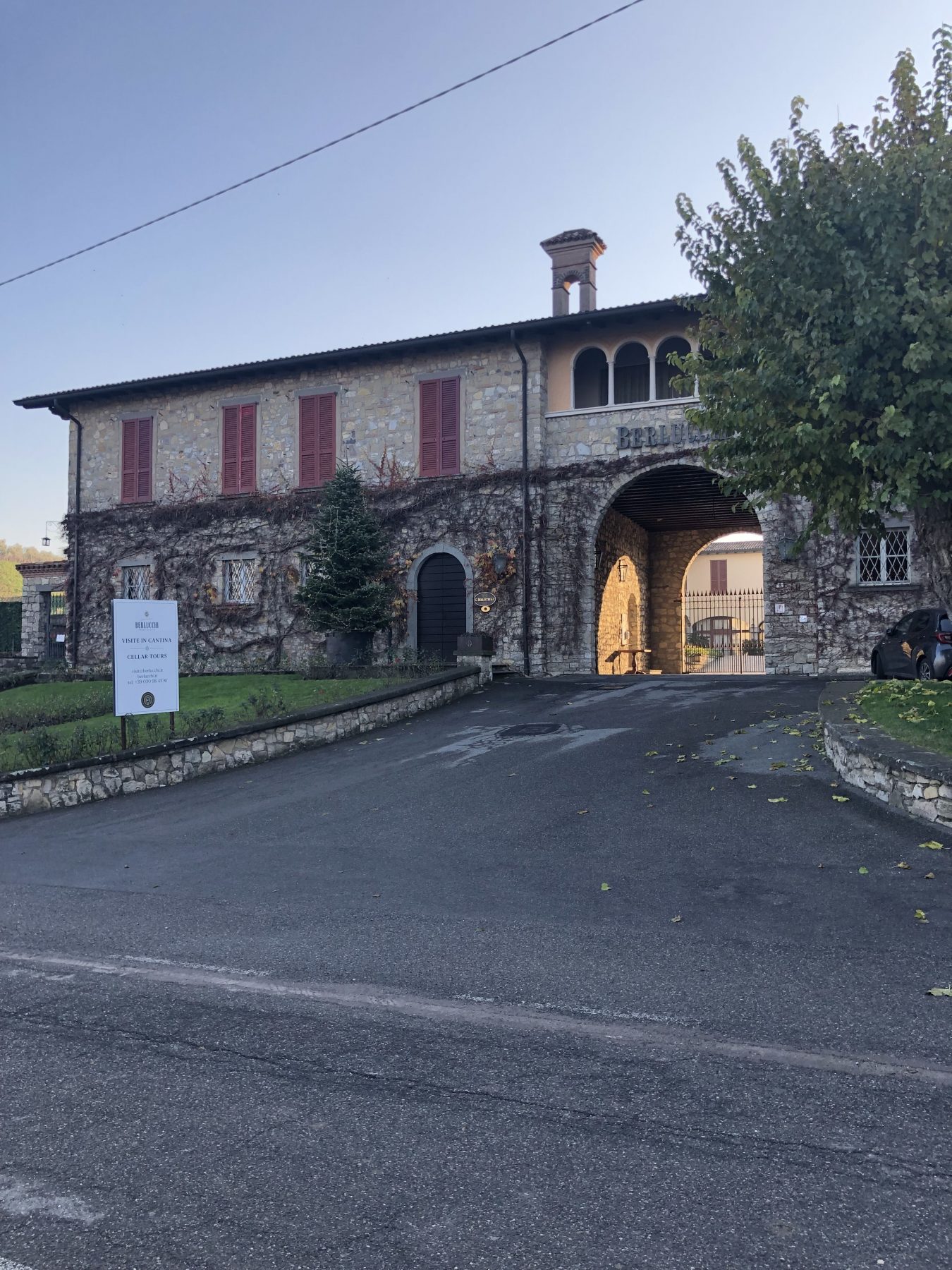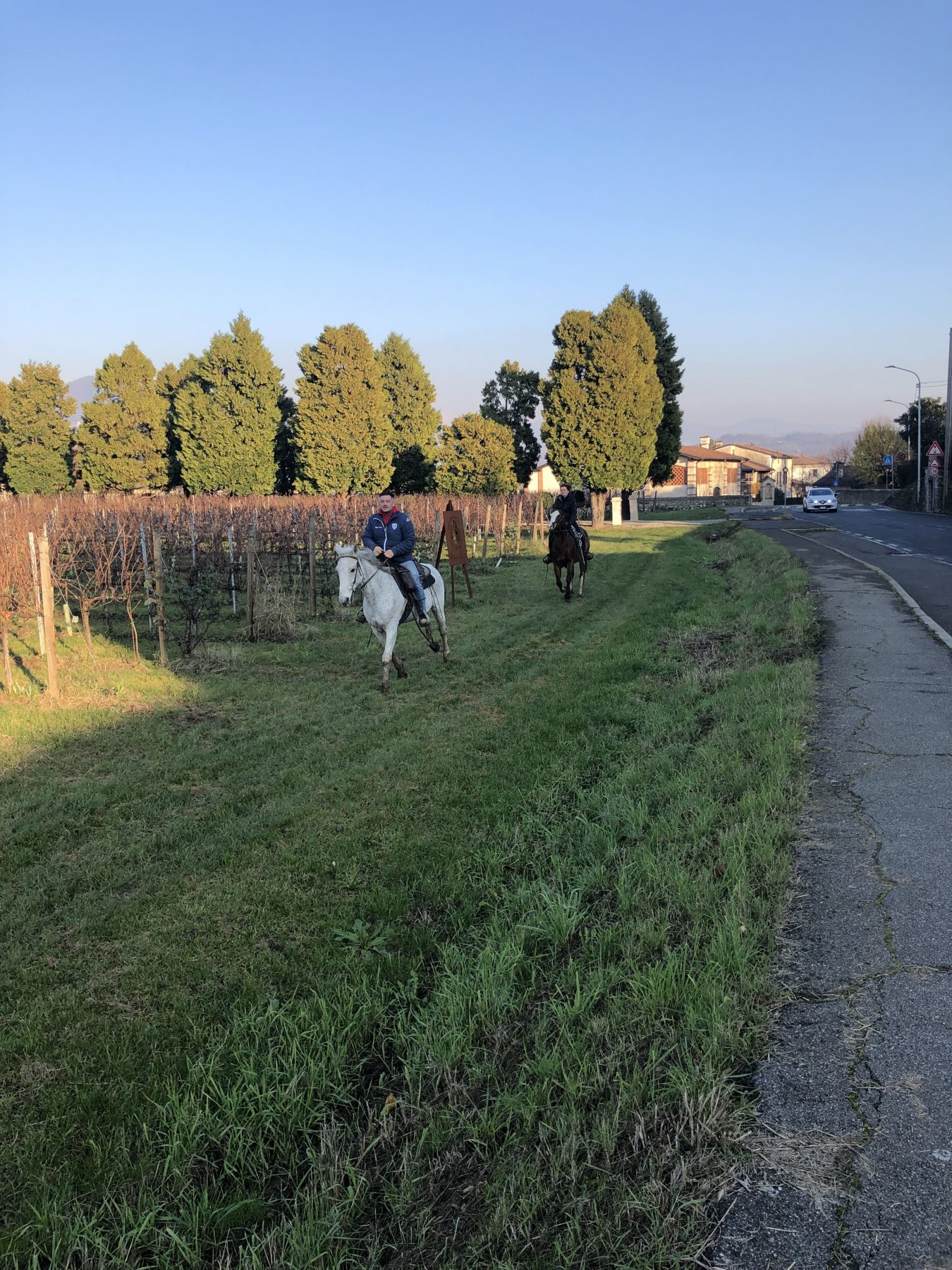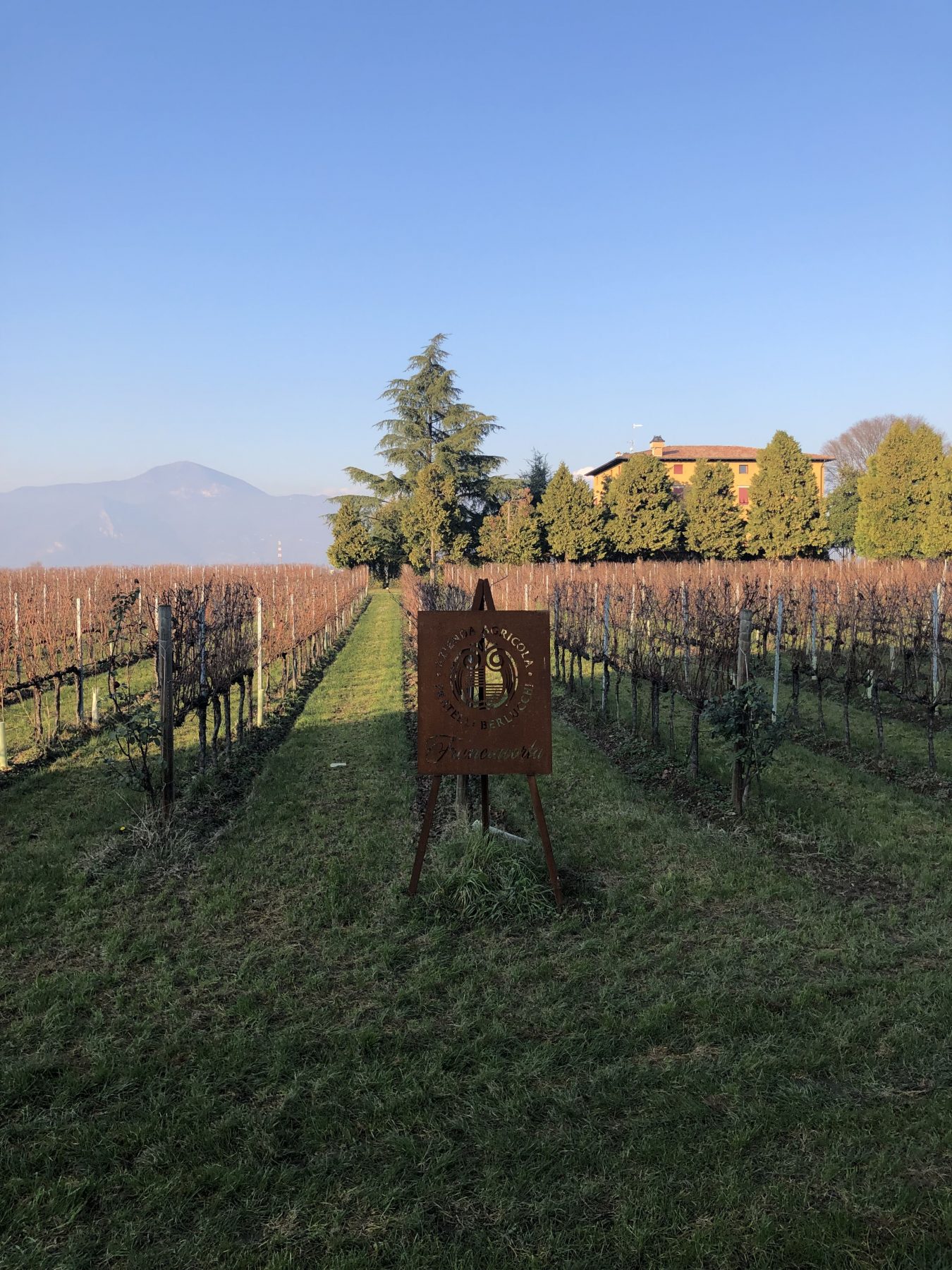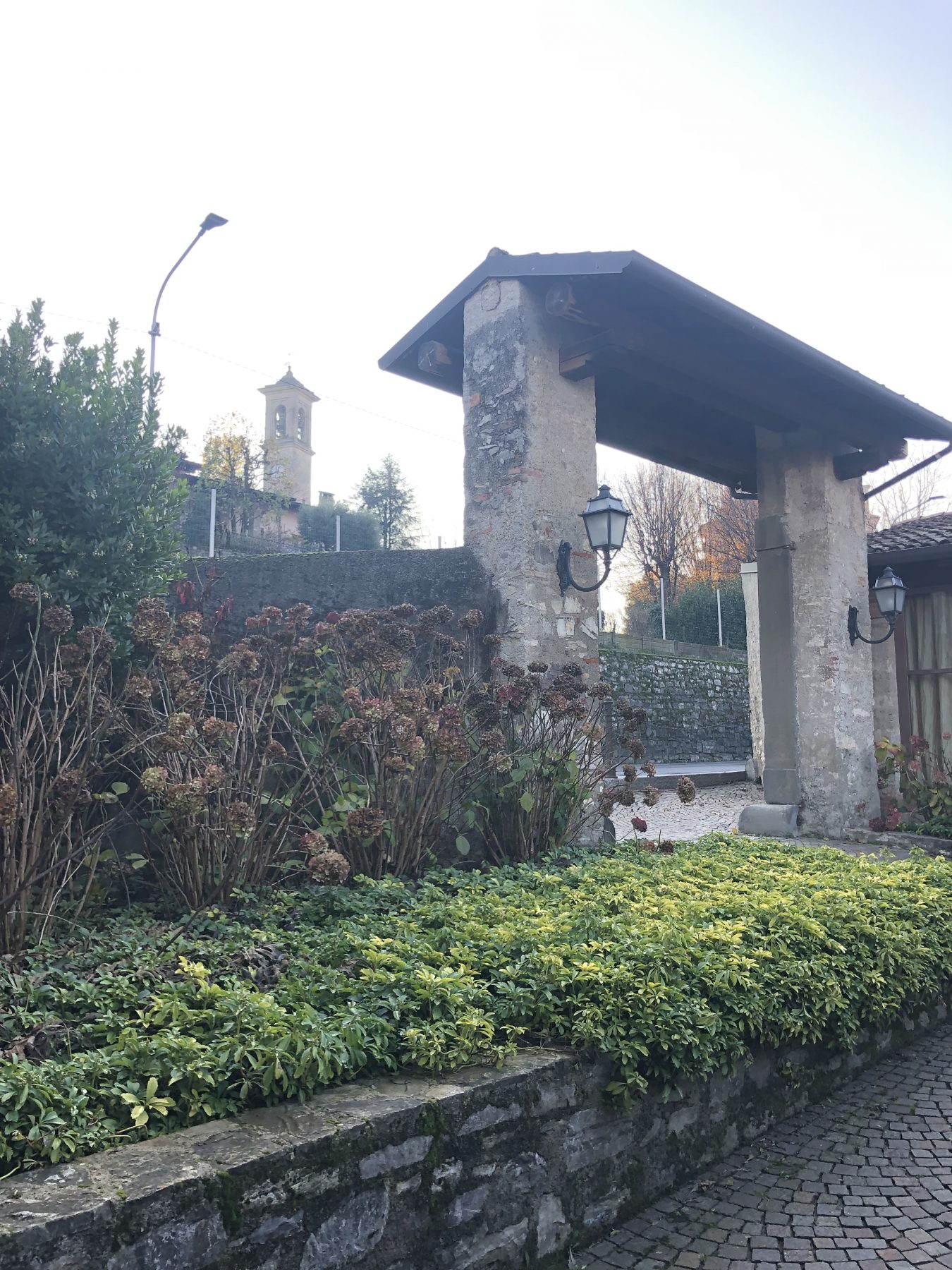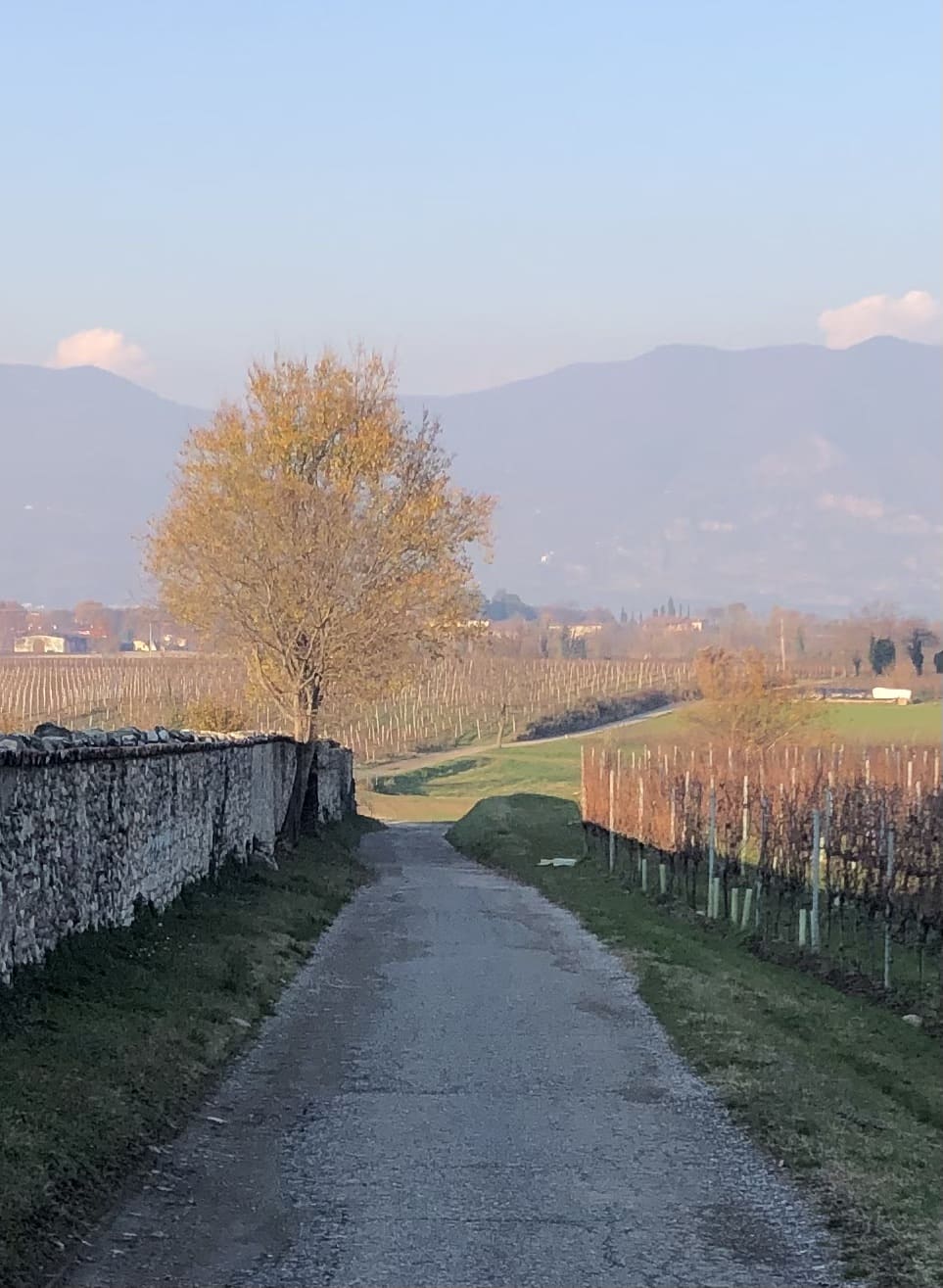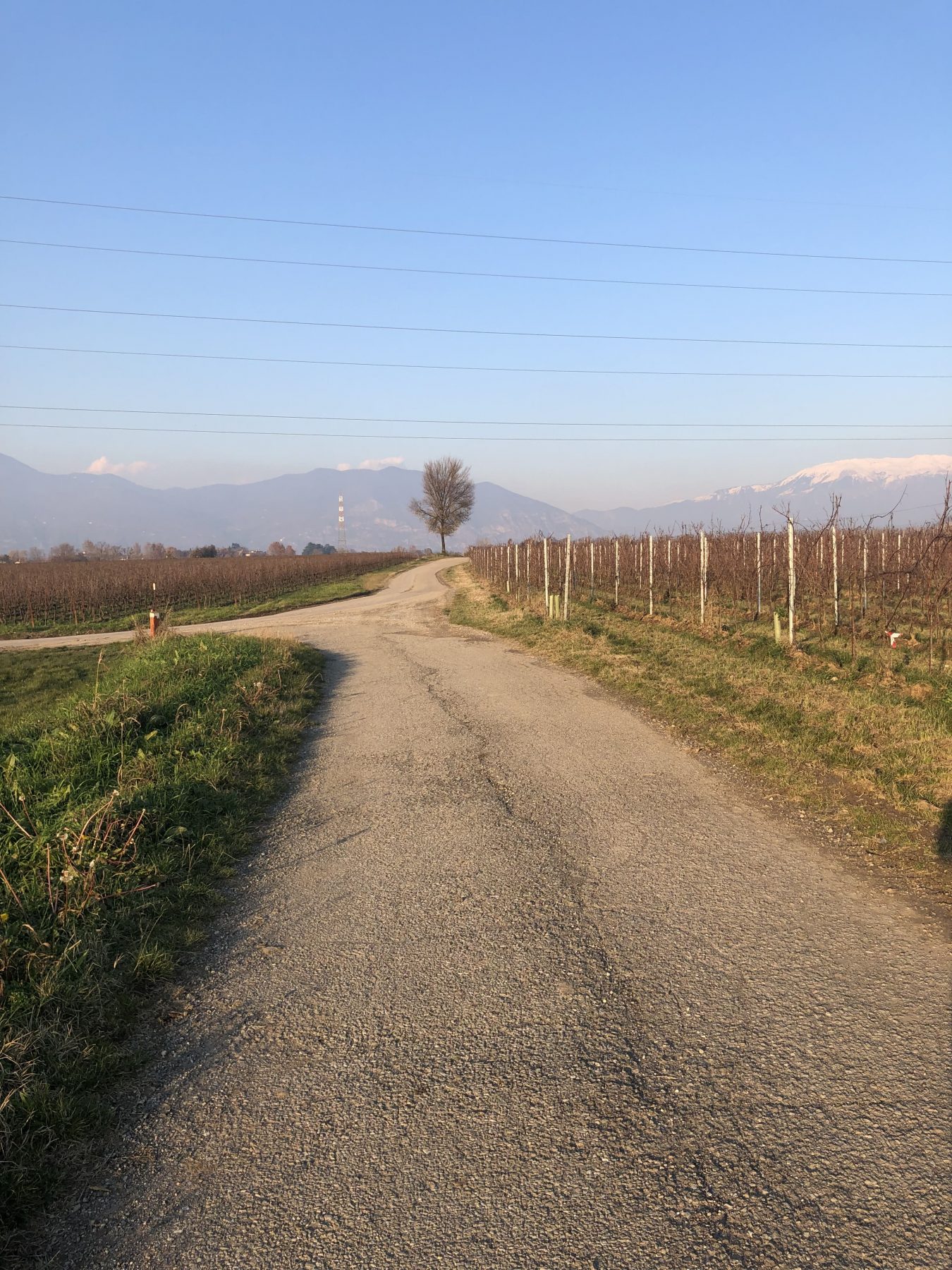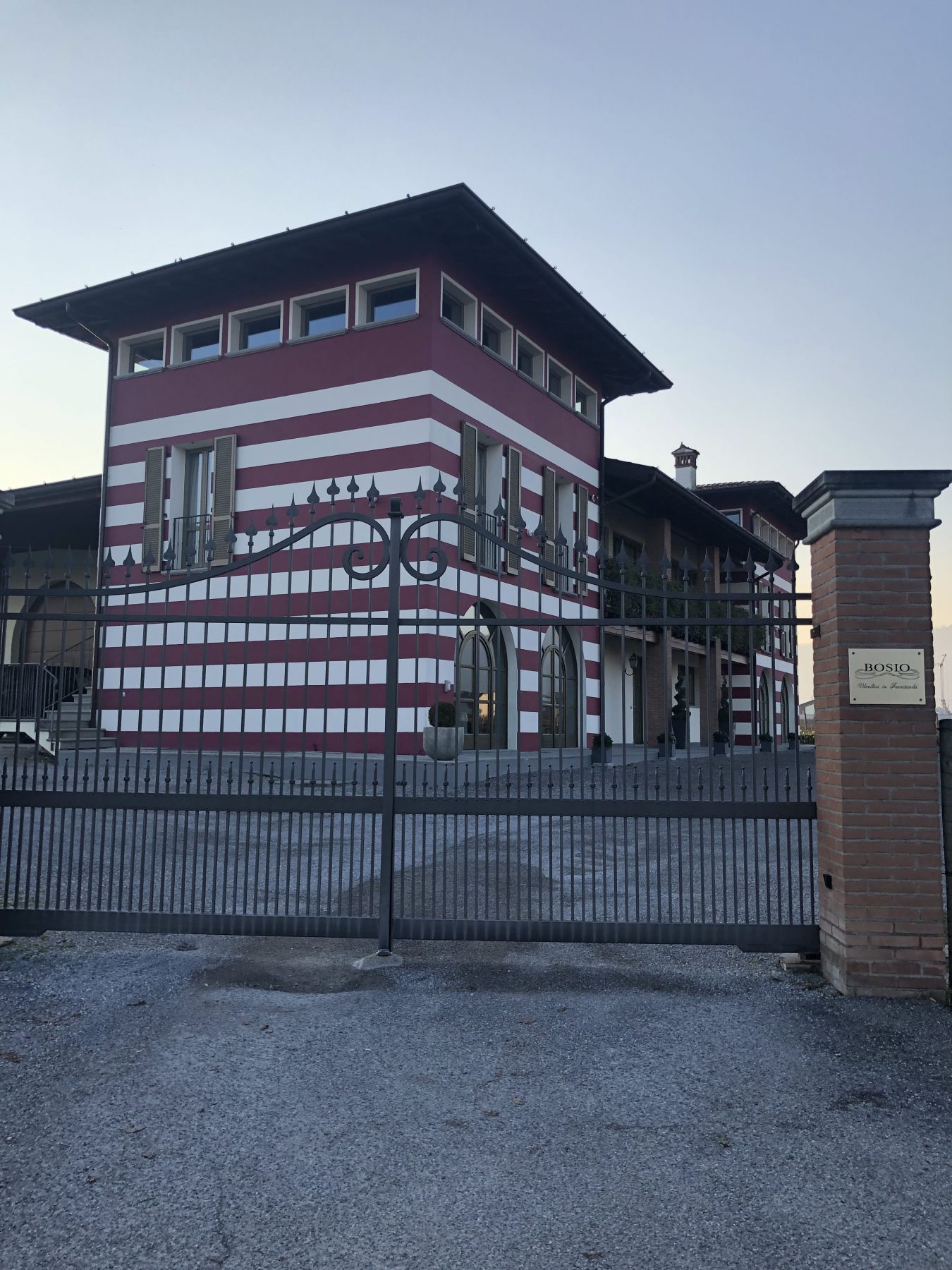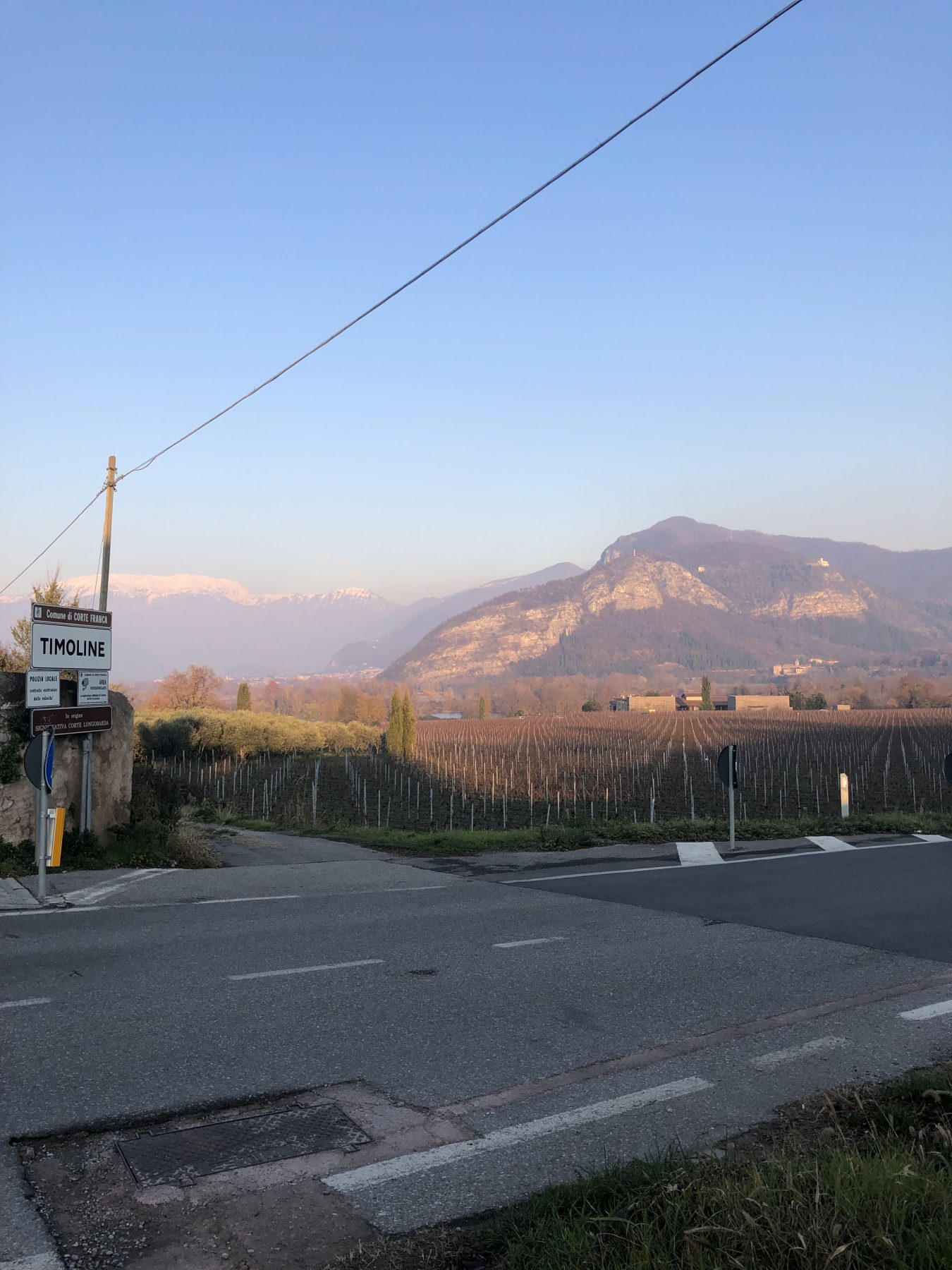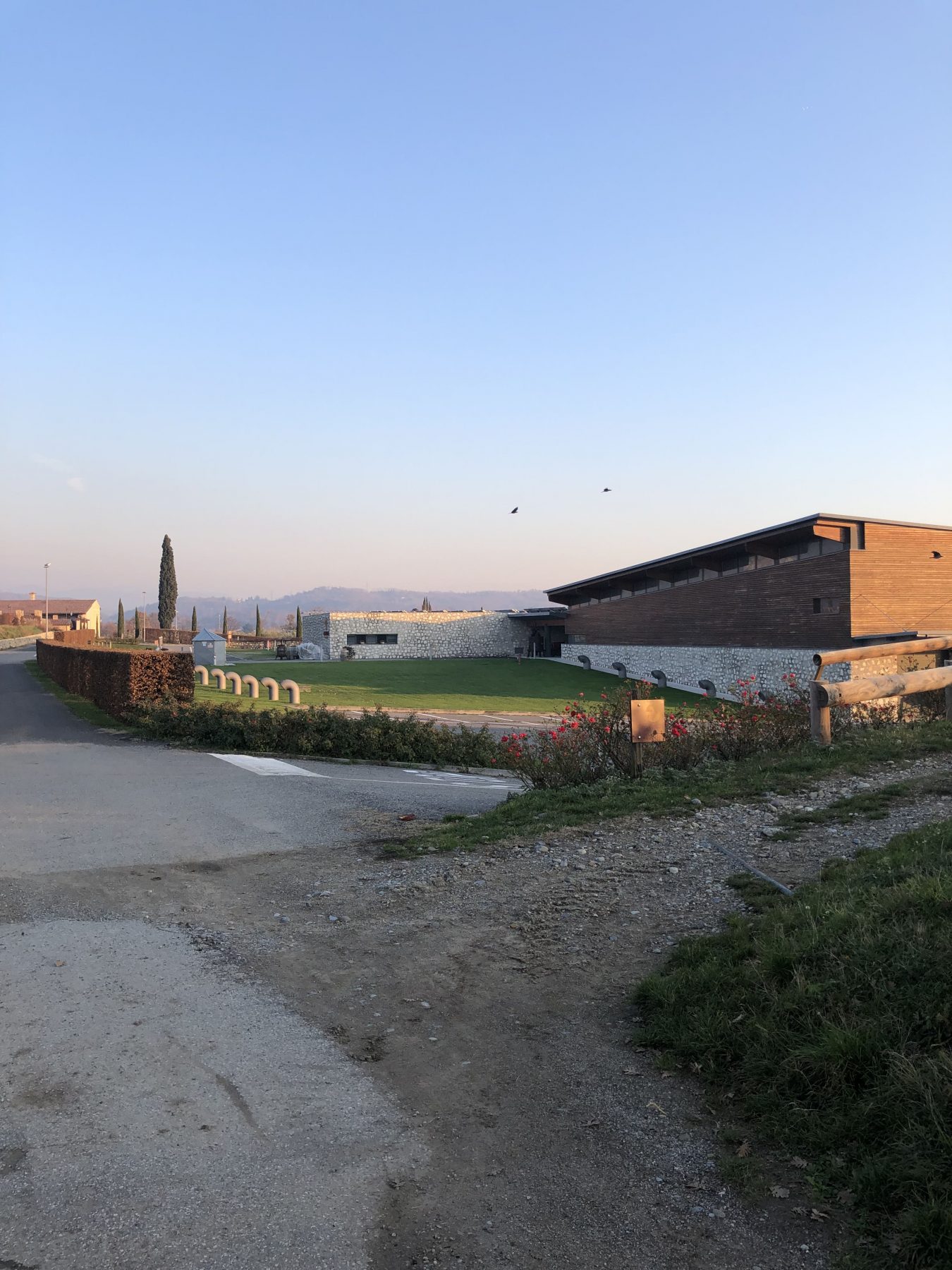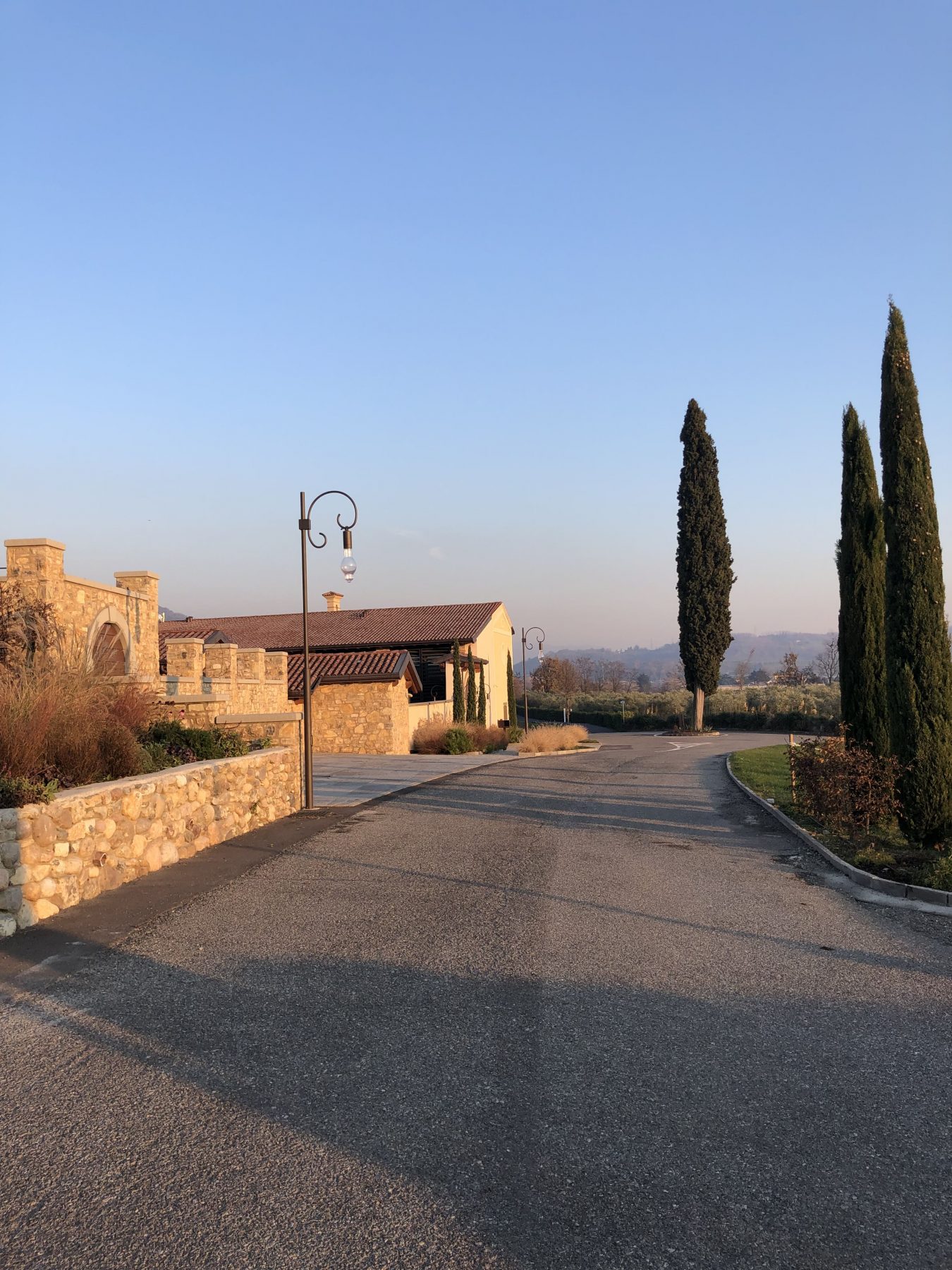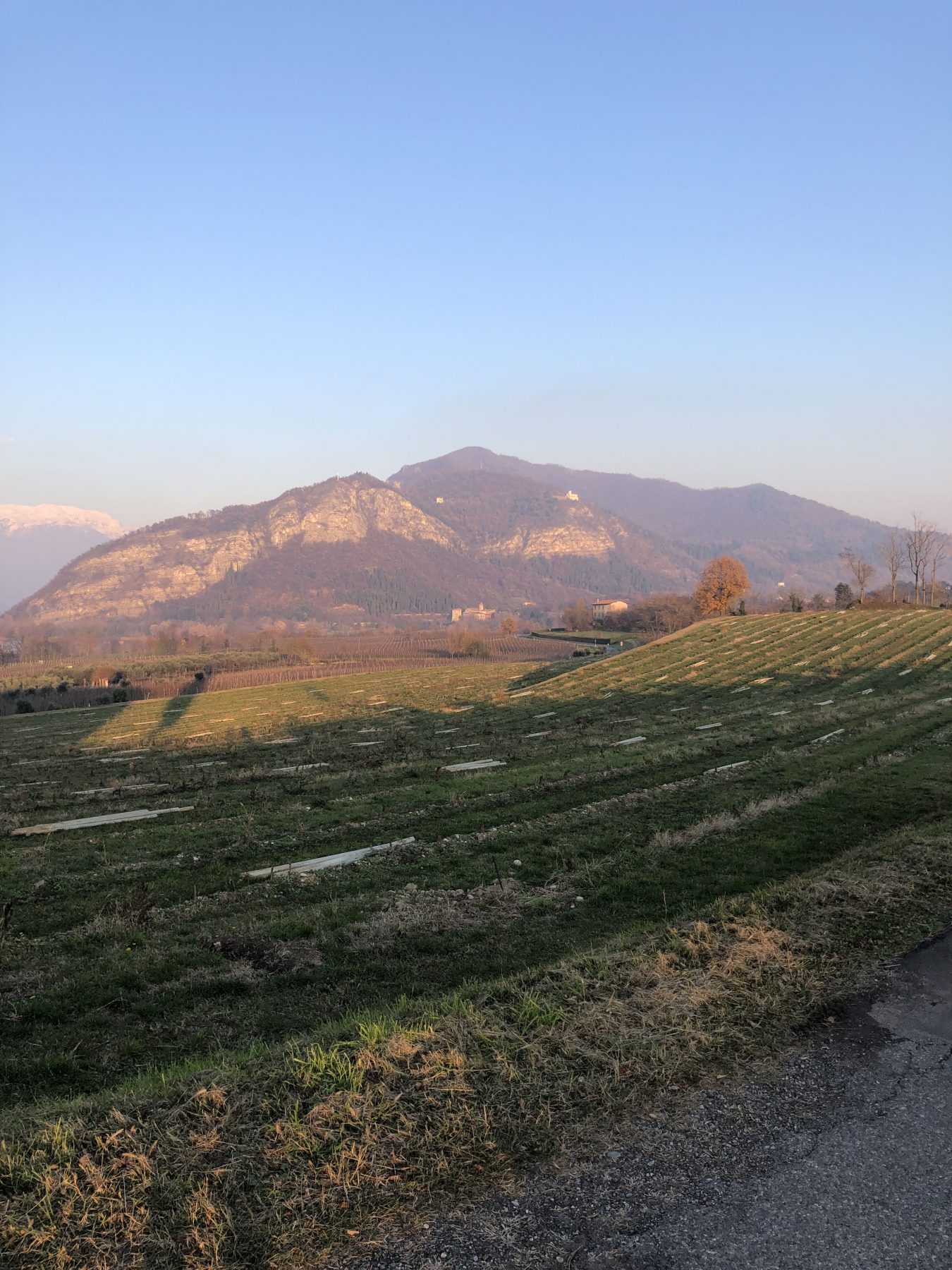 From Borgonato to Provaglio d'Iseo and back
Easy walk suitable for everyone, especially those traveling by train, between Borgonato and Provaglio d'Iseo.
DE – Leichte Wanderung zwischen Borgonato und Provaglio d'Iseo, die für alle geeignet ist, insbesondere für diejenigen, die mit dem Zug reisen.
The trail / der Weg
The starting point of the itinerary is the Borgonato-Adro railway station. Once off the train, exit the station by turning left. At the stop sign, continue to the right. You will first meet the Franciacorta Distillery and, immediately after, the Guido Berlucchi winery, in front of which you take a dirt road that leads to the Provaglio-Timoline station in about half an hour, among vineyards and cultivated fields.
For those wishing to lengthen the route a little, take the dirt road in front of the Berlucchi winery, turn left after 50 meters and proceed through the vineyards to Timoline di Corte Franca where, in correspondence with the first houses, you will find yourself opposite the Bosio winery. Continuing, at the stop sign, turn right and, along a grass path between the vineyards, you reach a private house, from which on the left you can enjoy one of the most beautiful views of Franciacorta. Continuing along the mule track on the right beyond the house, in a few moments you will reach the Barone Pizzini winery. Pass it and continue along via San Carlo past the cypress, along a paved road, which then becomes a dirt road, until you cross a paved road again. At that point, turning left, you will quickly reach the Provaglio d'Iseo-Timoline station, from which you can return by train; turning right, on the other hand, you will go back to Borgonato station and then back to the starting point.
DE – Der Ausgangspunkt der Route ist der Bahnhof Borgonato-Adro. Man verlässt den Bahnhof, indem man nach links abbiegt. Am Stoppschild rechts weiterfahren, zuerst auf die Spiritusbrennerei Franciacorta und unmittelbar danach auf das Weingut Guido Berlucchi, vor dem man eine unbefestigte Straße nimmt, die in etwa einer halben Stunde zum Bahnhof Provaglio-Timoline führt, zwischen Weinbergen und kultivierten Felder.
Für diejenigen, die die Route etwas verlängern möchten: die Schotterstraße vor dem Weingut Berlucchi nehmen, nach 50 Metern links abbiegen und durch die Weinberge nach Timoline di Corte Franca fahren, wo man sich in Übereinstimmung mit den ersten Häusern dem Weingut Bosio gegenüber befindet. Weiter, beim Stoppschild rechts abbiegen und auf einem Grasweg zwischen den Weinbergen ein Privathaus erreichen, von dem man links einen der schönsten Ausblicke auf die Franciacorta genießt. Auf dem Saumpfad rechts hinter dem Haus weiterfahrend, erreicht man in wenigen Augenblicken das Weingut Barone Pizzini. An dieser vorbei und weiter auf der via San Carlo vorbei an der Zypresse, auf einer asphaltierten Straße, die dann zu einer Schotterstraße wird, bis man wieder eine asphaltierte Straße überquert. An dieser Stelle biegt man links ab und erreicht schnell den Bahnhof Provaglio d'Iseo-Timoline, von dem aus man mit dem Zug zurückkehren kann; Wenn man rechts abbiegt, geht man dagegen zurück zum Bahnhof Borgonato und dann zurück zum Ausgangspunkt.
How to arrive and where to park / Anreise und Parkplätze
By train: Brescia-Iseo-Edolo line. Borgonato-Adro station.
By car from Brescia: on the SP 510, take the exit for Camignone centro and follow the signs for Corte Franca until you reach the Borgonato-Adro station.
Free parking at the Borgonato-Adro station.
DE –  Mit dem Zug: Linie Brescia-Iseo-Edolo. Bahnhof Borgonato-Adro.
Mit dem Auto von Brescia: Man muss auf der SP 510 die Ausfahrt Camignone centro nehmen und der Beschilderung nach Corte Franca bis zum Bahnhof Borgonato-Adro folgen.
Kostenlose Parkplätze am Bahnhof Borgonato-Adro.
Useful info / nützliche Info
A stop on the terrace of Provaglio-Timoline's station cafés for a moment of relaxation overlooking the reserve – which is particularly impressive at sunset – is highly recommended.
Reservations are necessary for tours of the wine cellars and the Franciacorta Distillery.
DE – Es ist ratsam, einen Zwischenstopp auf der Terrasse der Bahnhofscafé in Provaglio-Timoline zu machen, für einen entspannenden Moment mit Blick auf das Naturschutzgebiet, das bei Sonnenuntergang besonders beeindruckend ist.
Für die Besuche der Weinkeller und der Spiritusbrennerei Franciacorta ist eine Reservierung notwendig.
Book now:
Trust the experience of: