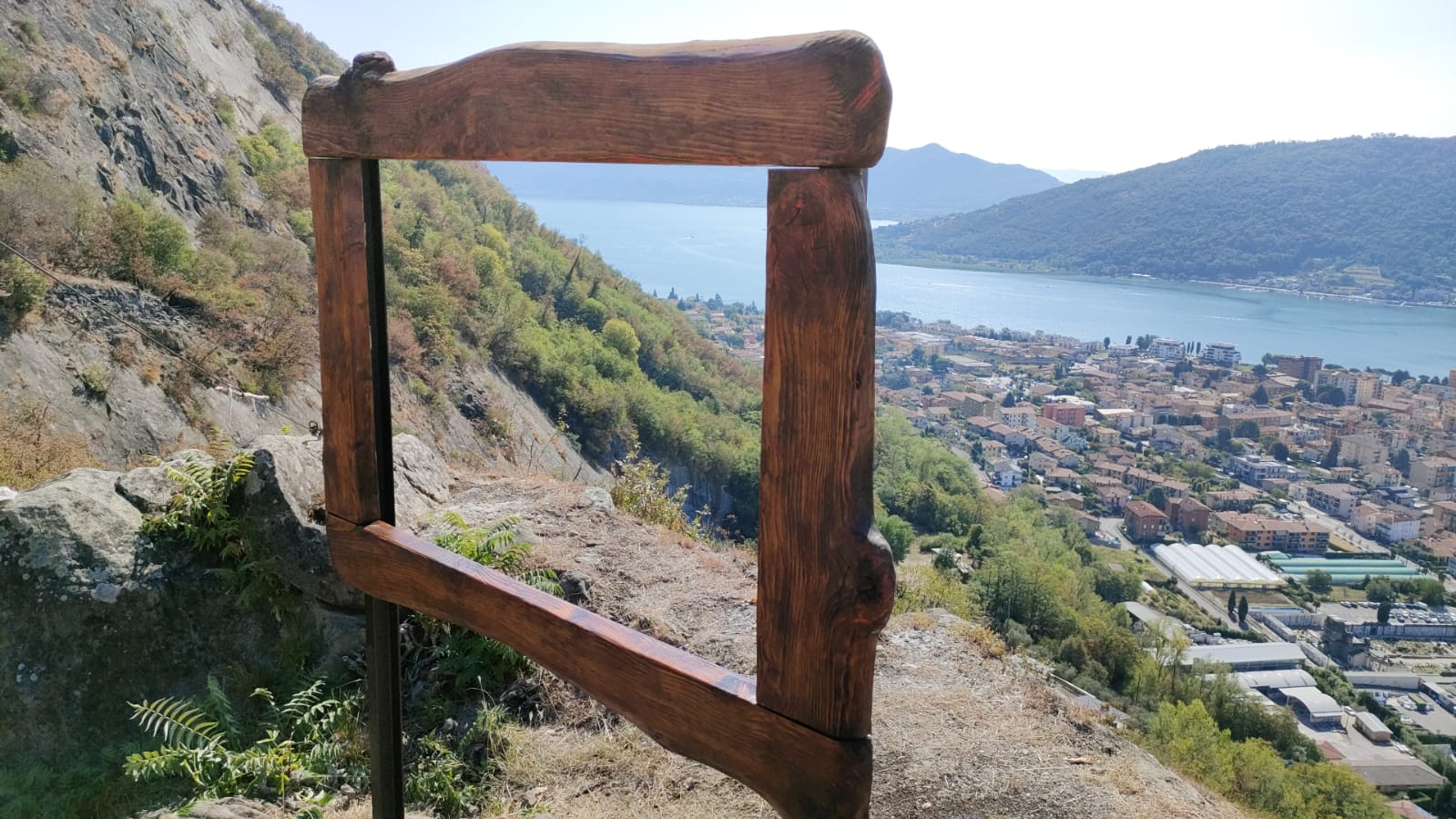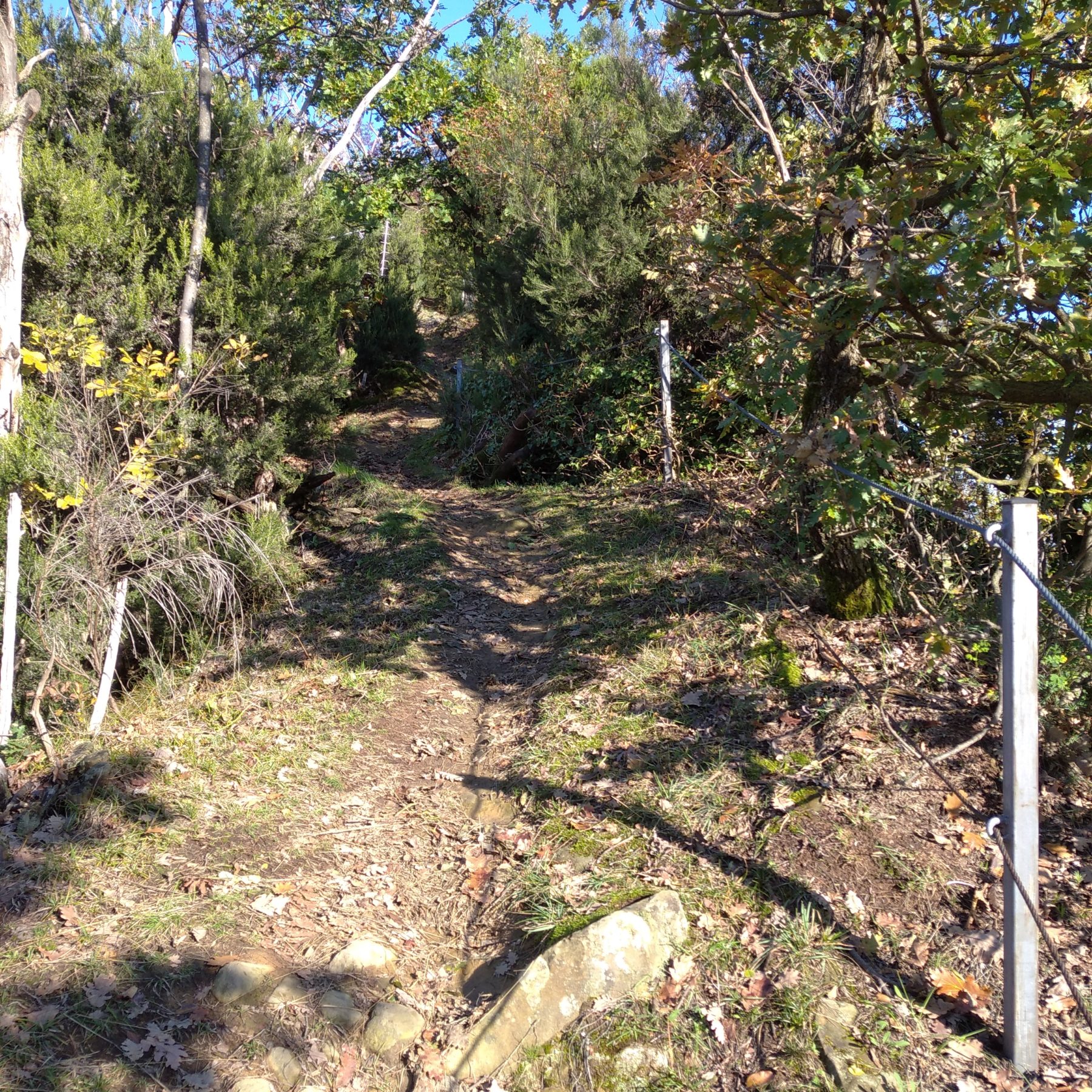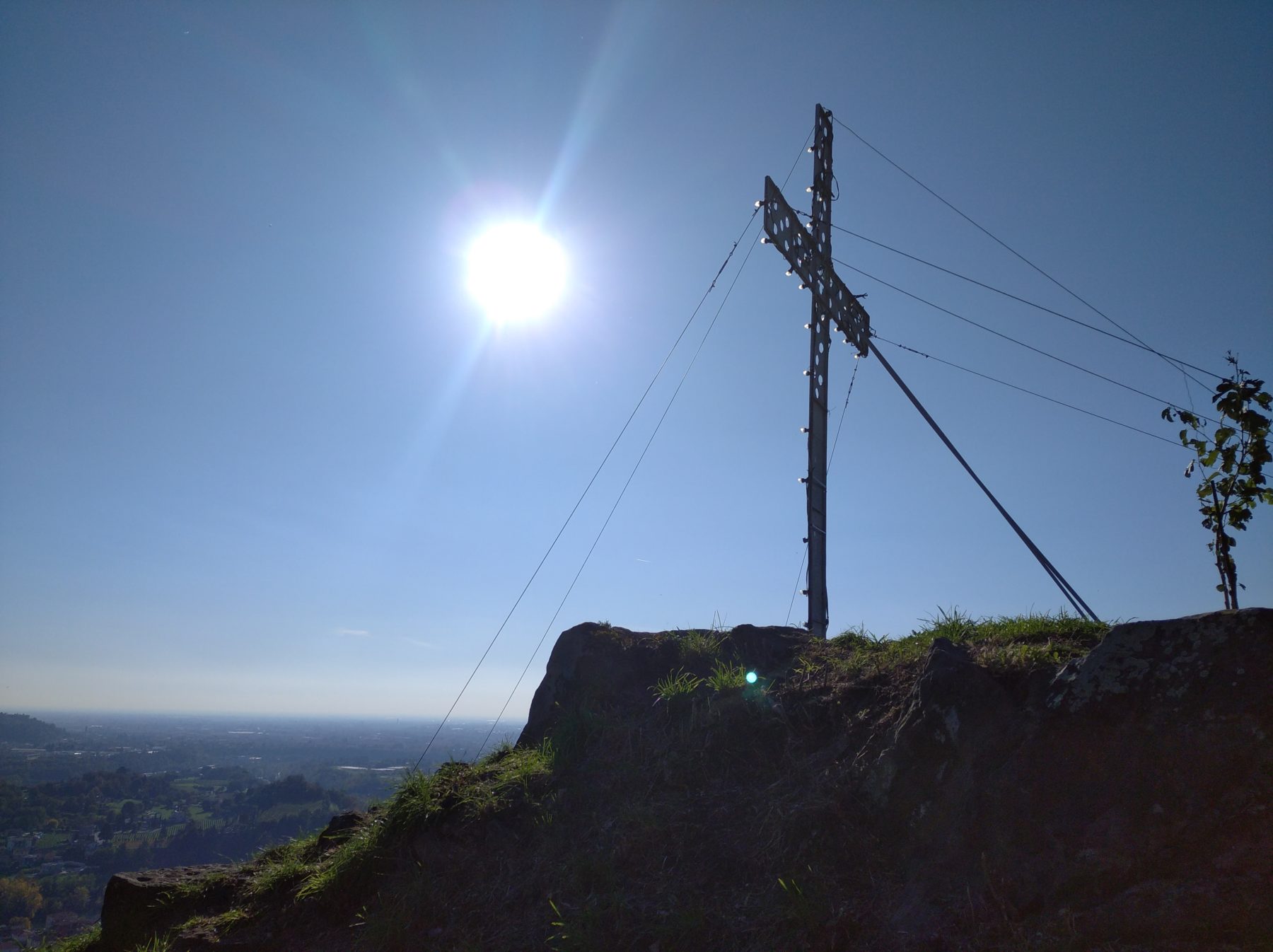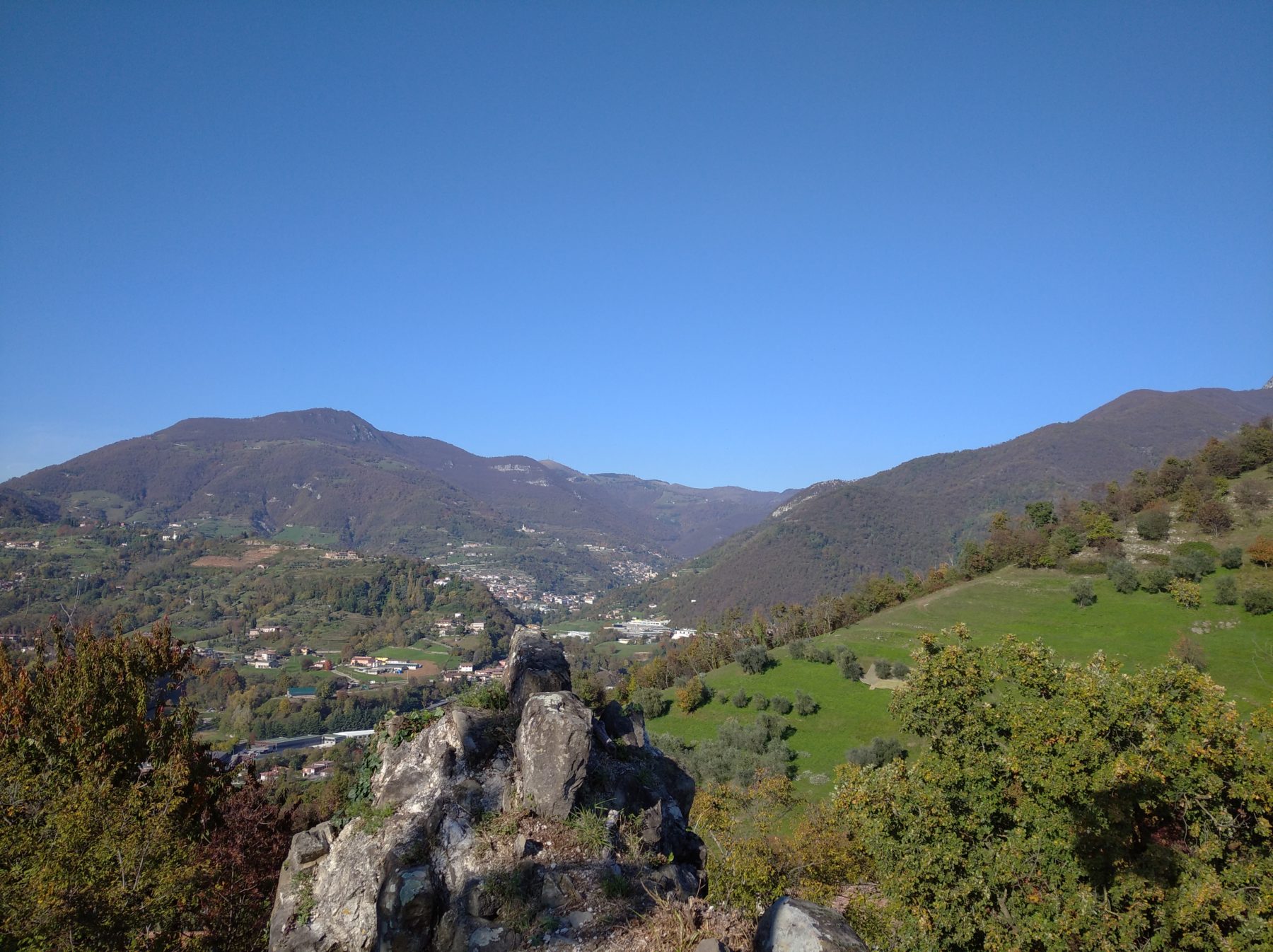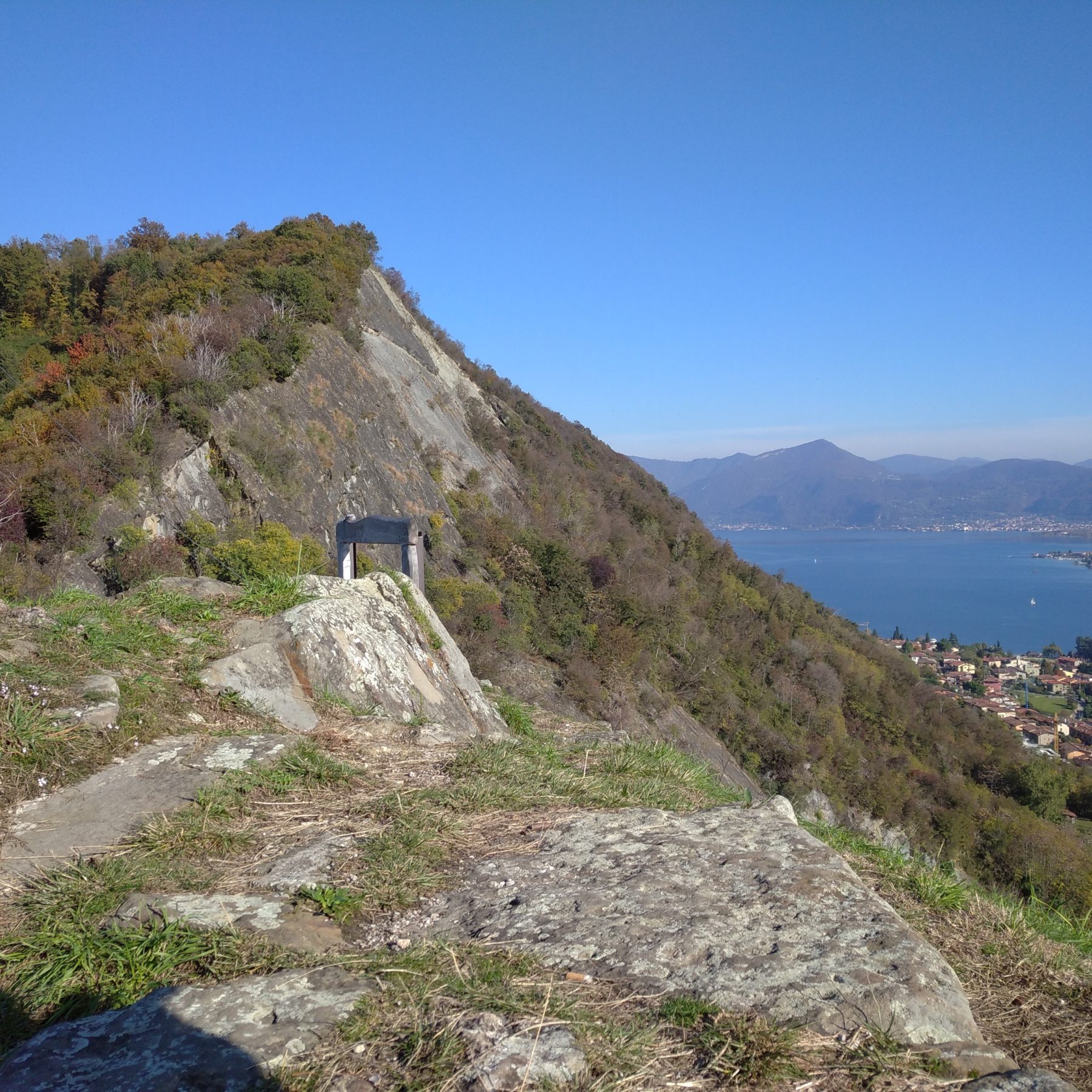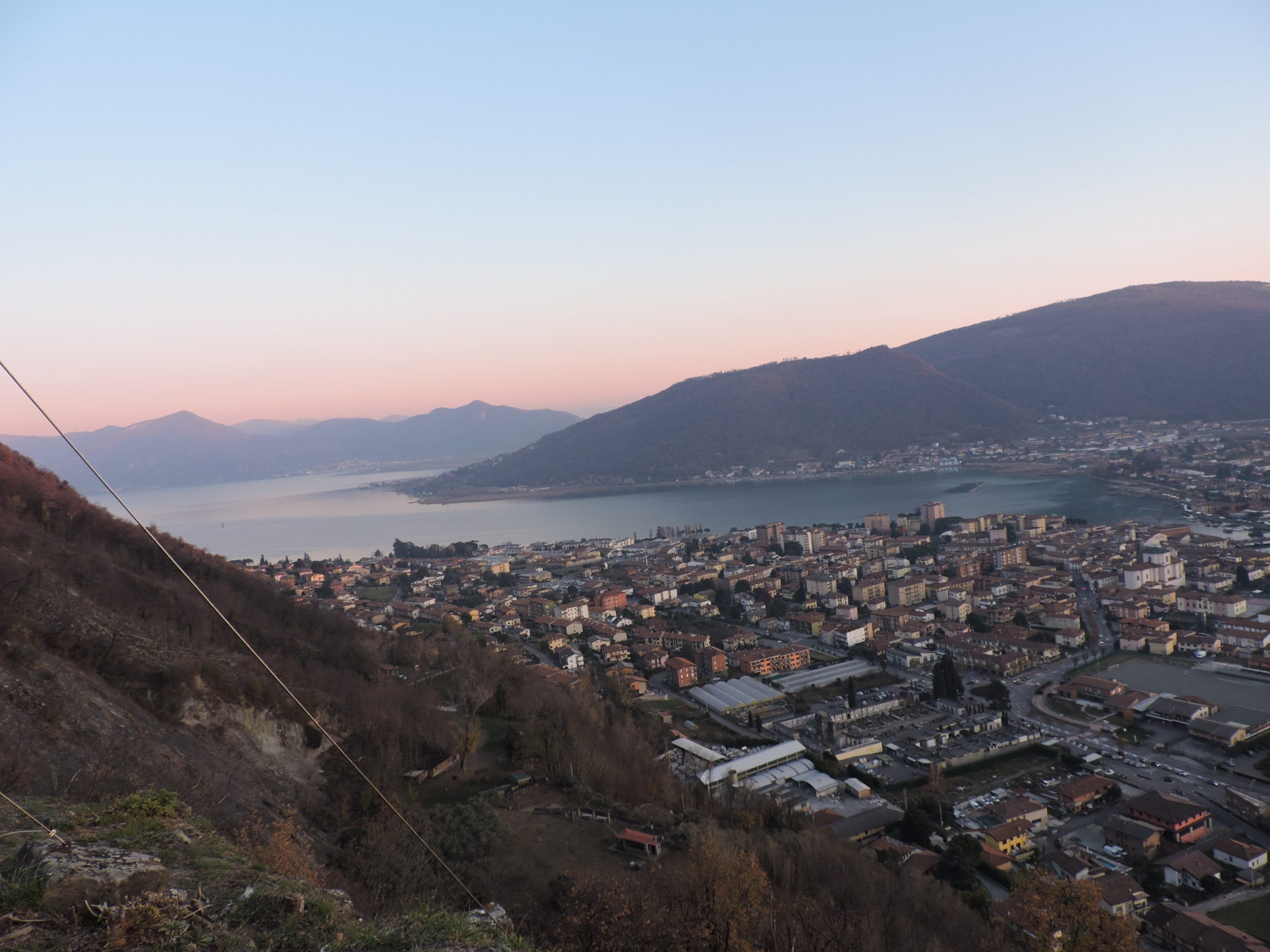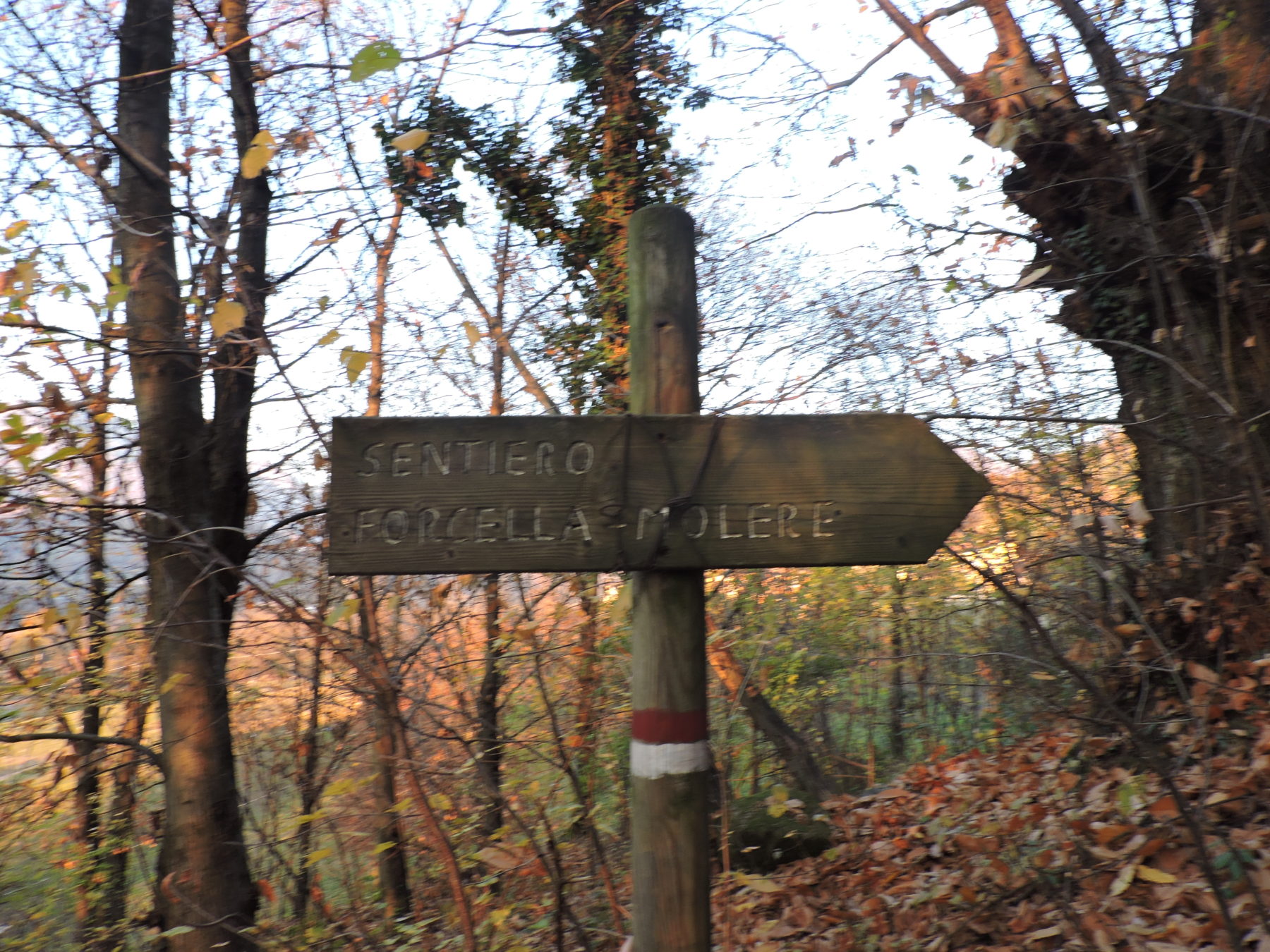 Stroll from Sarnico to the Rocca de Zucchellis
DETAILS
Difficulty:
Turistico (T)
Duration:
30 min
Distance:
1 km
Elevation gain:
+130 m
Starting point:
Via Cerro, Sarnico
Arrival point:
Rocca de Zucchellis, Sarnico
Trail number:
Sentiero Forcella - Molere, TPC
Pleasant stroll in the woods with panoramic view on Lake Iseo.
DE – Angenehmer Spaziergang im Wald mit Panoramablick auf den unteren Iseosee.
The path/Der Weg
The route starts from the playground located in via Cerro, where there is also free parking. Take Via Cerro Alto uphill keeping to the left. At the end of the road starts the path with signs for the Rocca. The path in the woods overlooking the valley leads in a short time to the Rocca, where once arrived it is possible to climb near the Cross from which to enjoy a wonderful view of the lower lake and the Molere of Sarnico. The route is suitable for families and children; the path is short and very easy. It is perfect for those who wants to reach a panoramic point in a few minutes.
DE – Die Route beginnt am Spielplatz in der Via Cerro, wo man parken kann. Nehmen Sie die Via Cerro Alto bergauf und halten Sie sich links. Am Ende der Straße beginnt der Pfad mit entsprechender Beschilderung zur Rocca. Der Waldweg mit Blick auf das Tal führt in kurzer Zeit zur Rocca, wo man, einmal angekommen, in der Nähe des Kreuzes klettern kann, von dem aus man einen herrlichen Blick auf den unteren See und die Molere di Sarnico hat. Die Route ist für Familien und Kinder geeignet; Der Weg ist kurz und sehr einfach. Es ist perfekt für diejenigen, die in wenigen Minuten einen Aussichtspunkt erreichen möchten.
How to arrive and where to park/Anreise und Parkplatz
Follow the directions to Sarnico. The route starts from the playground in Via Cerro. Free parking in Via Cerro and at the graveyard.
DE – Folgen Sie der Beschilderung nach Sarnico. Die Route beginnt am Spielplatz in der Via Cerro. Kostenloser Parkplatz in der Via Cerro und beim Friedhof.
Book now:
---
Trust the experience of:
---