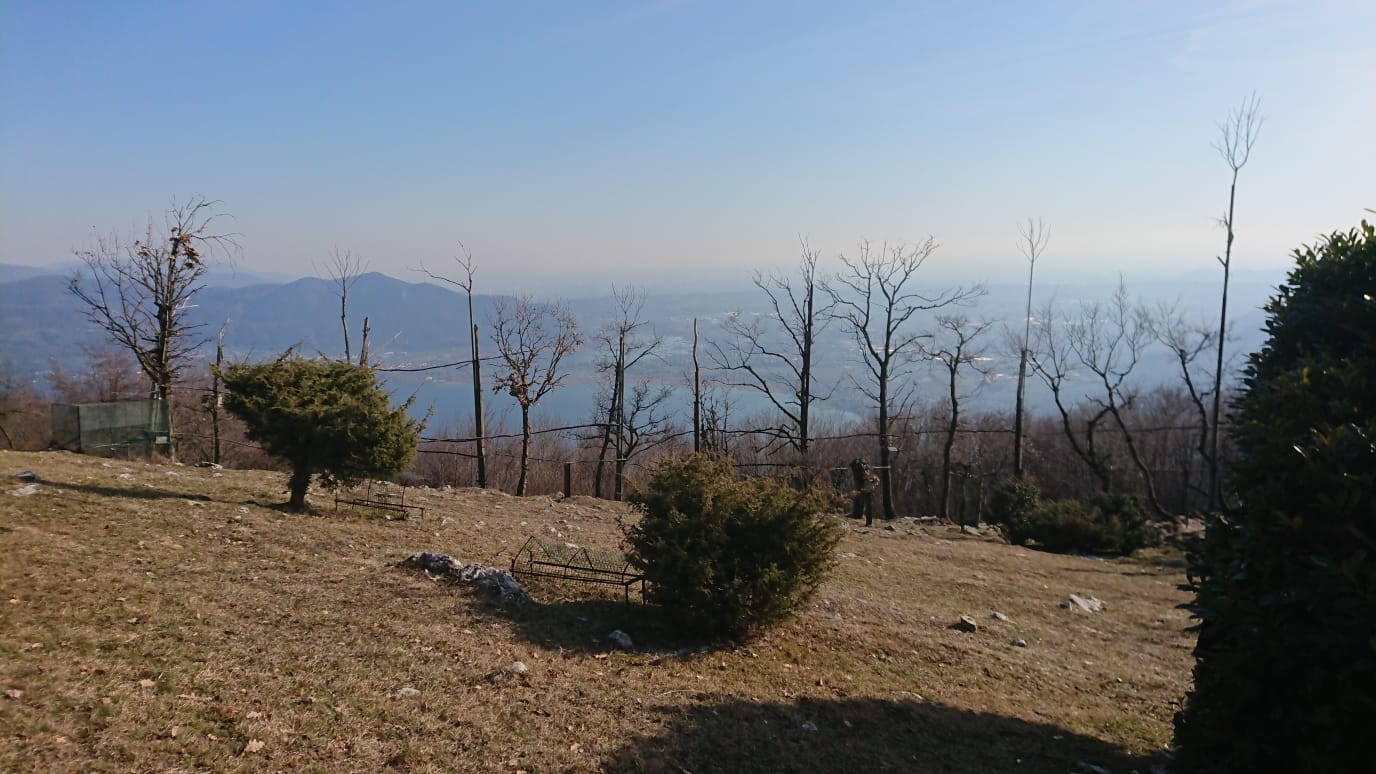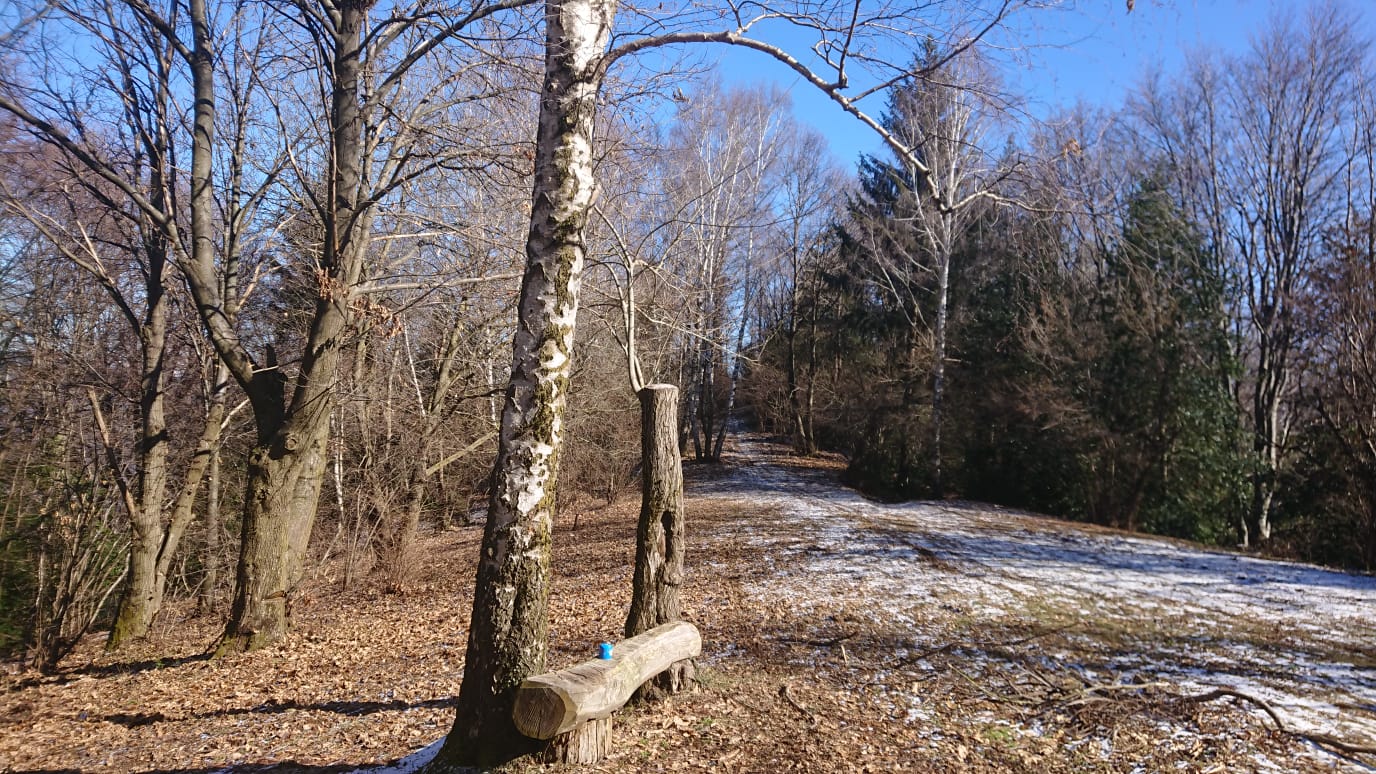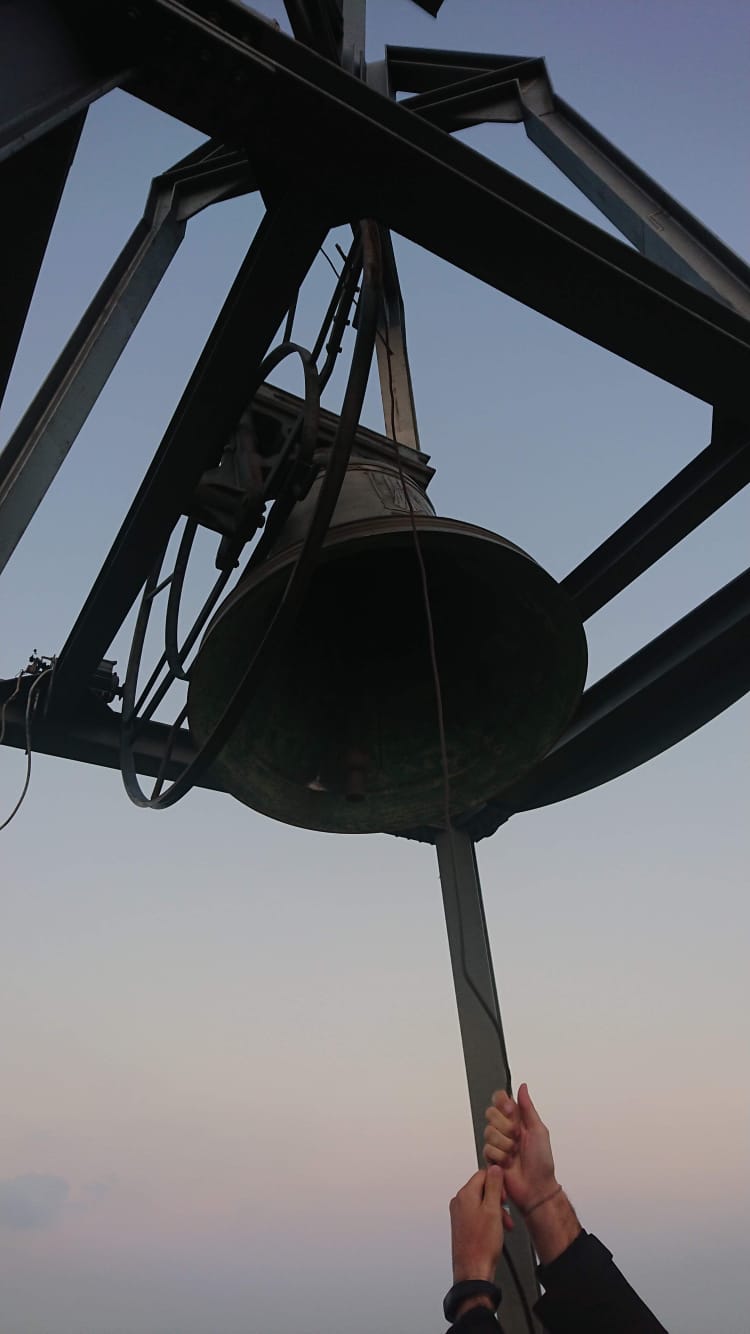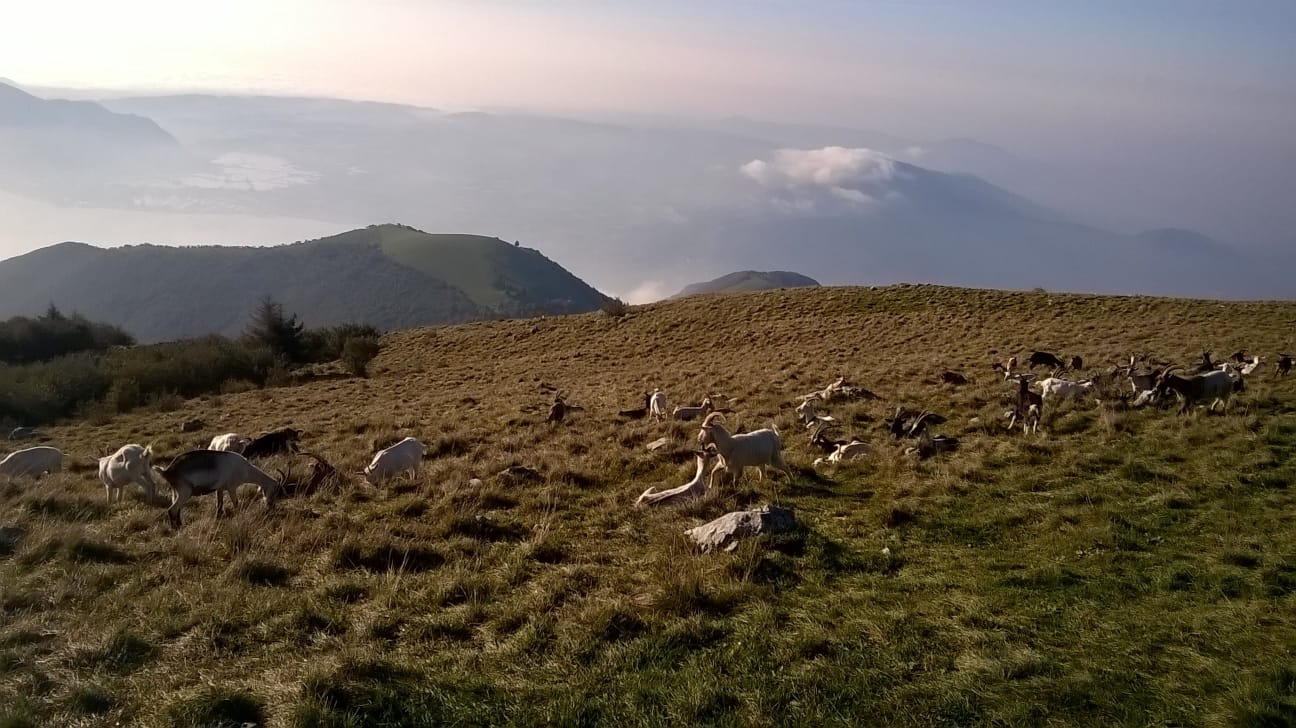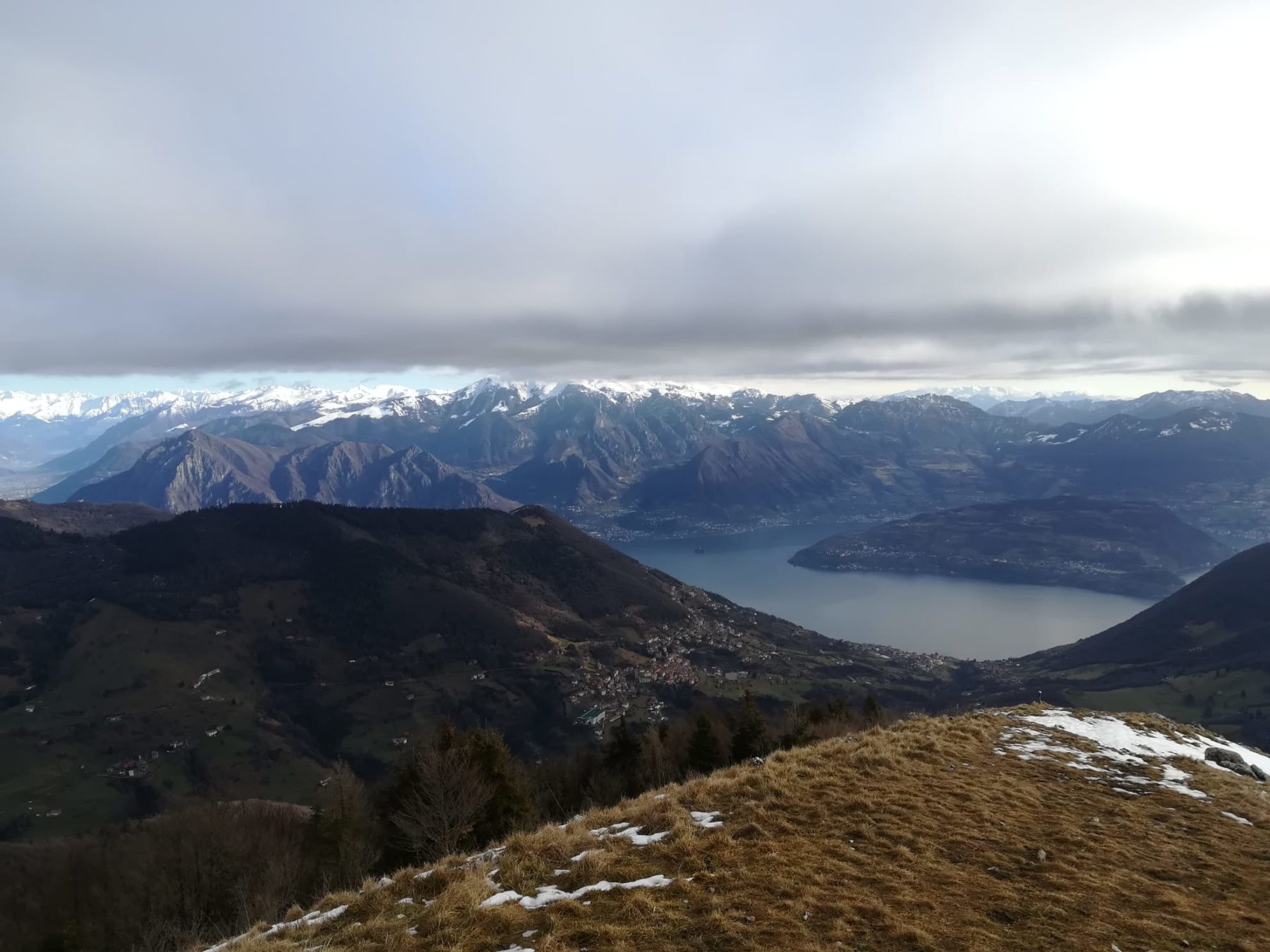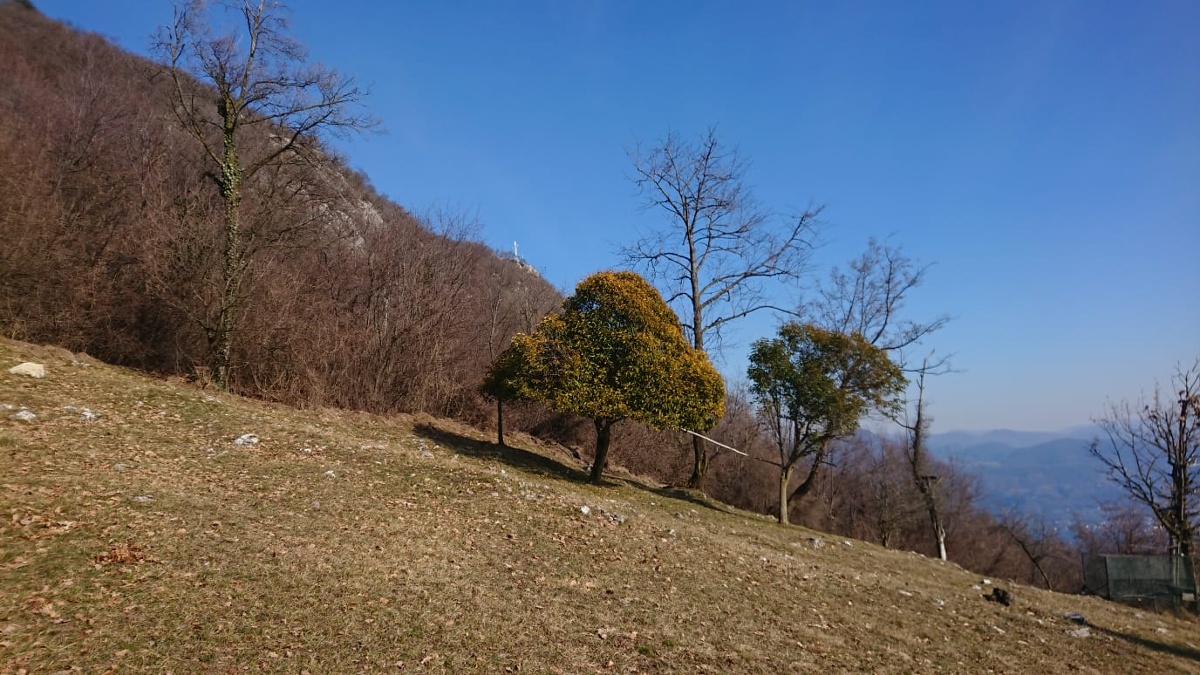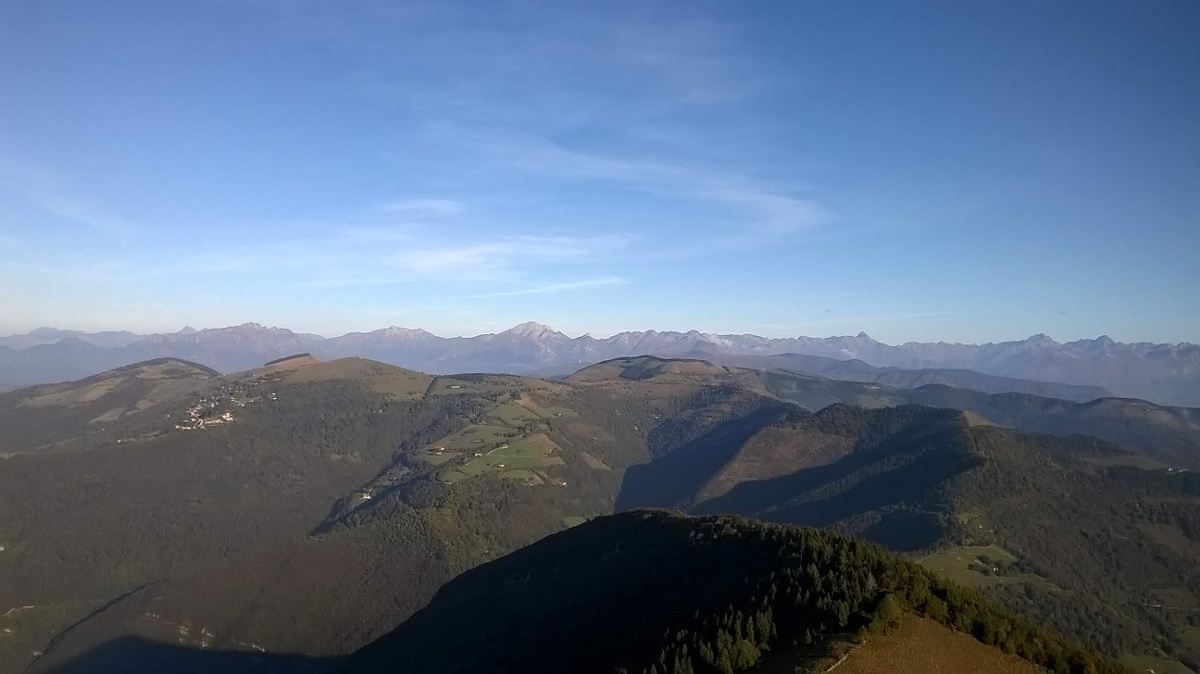 Trekking from Sarnico to Monte Bronzone
The trail / der Weg
The route starts in Sarnico where, after passing the monumental cemetery, it is necessary to follow the signs for the Cappella degli Alpini (TCP car park). After a few meters, at the first road junction to the small church of the Alpini, continue along an easy flat path between dry stone walls, as far as the aqueduct building and the chapel dedicated to the Virgin Mary. From here, walk along a well preserved cobbled path with Sarnico stone steps until the Forcella, on the slopes of Mount Faeto, from which one can enjoy an amazing panoramic view of Sarnico and Lake Iseo. Following the signs for Monte Bronzone (TPC), you will find a wide path with many hairpin bends leading to Colle Cambline, which offers breathtaking views of Monte Bronzone and Lake Iseo. Continuing along the large bends, you will come across a magnificent forest of chestnut, birch and holly trees (TPC-701) before you reach the summit. The view definitely makes it worth the effort to get there: one can admire the entire lake, Monte Isola, Colli di San Fermo, the Prealpi Orobiche, Camonica Valley, Monte Misma, Val Cavallina, the Po Valley and the Apennines.
DE – Die Route beginnt in Sarnico, wo man nach dem monumentalen Friedhof den Schildern zum Cappella degli Alpini (TPC-Parkplatz) folgt. Nach wenigen Metern, an der ersten Kreuzung zur Chiesetta degli Alpini, geht es auf einem einfachen flachen Weg weiter zum Aquäduktgebäude und zur Kapelle, die der Jungfrau gewidmet ist. Von hier aus geht man auf einem gut erhaltenen, asphaltierten Weg mit Stufen aus Sarnico-Stein, der die Forcella an den Hängen des Berges Faeto erreicht, von dem aus man einen außergewöhnlichen Panoramablick auf Sarnico und den unteren Sebino genießen kann. Man folgt den Schildern nach Monte Bromine (TPC) und nimmt einen breiten Pfad mit zahlreichen Haarnadelkurven, der in die Nähe von Colle Cambline führt, von dem man einen herrlichen Blick auf Monte Bronzone und den Iseosee genießen kann. Weiter geht es in einen herrlichen Wald aus Kastanien-, Birken- und Stechpalmenbäumen (TPC-701) und dann erreicht man den Gipfel. Hier reicht der Blick ungestört in Richtung See, Monte Isola, Colli di San Fermo, Prealpi Orobiche, Val Camonica, Monte Misma, Val Cavallina, Po-Tal und Apennin.
How to arrive and where to park / Anreise und Parkplätze
A4 motorway exits: Ponte Oglio and Palazzolo sull'Oglio, then follow the signs for Lake Iseo and for Sarnico.
For those arriving from Lovere, follow the SP 469 to the cemetery car park on Corso Europa.
Free parking at the cemetery of Sarnico, Corso Europa.
DE – Autobahnausfahrt A4: Ponte Oglio und Palazzolo sull'Oglio, dann den Schildern zum Iseosee und nach Sarnico folgen.
Wenn man aus Lovere anreist, muss man der SP 469 zum Friedhofsparkplatz am Corso Europa folgen.
Kostenlose Parkplätze auf dem Friedhof von Sarnico, Corso Europa.
Useful info / nützliche Info
On the return trip, it is advisable to take the last stretch up to the 701 trail, then bear left to reach Monte Gombo, a site of prehistoric findings. When you get to the baita basso Gombo, you will find the TPC signs; take this well signposted path that, by skirting the eastern side of Monte Bronzone, reaches an open space at the junction with route 701 and continue on the TPC to reach the starting point.
Moreover, the use of trekking shoes is highly recommended.
DE – Für die Rückkehr ist es ratsam, den letzten Abschnitt bis zum Wegweiser 701 zurückzuverfolgen und links weiter zu fahren, um den Monte Gombo zu erreichen. Wenn man zur unteren Gombo-Hütte hinuntergeht, findet man die TPC-Wegmarkierungen: Man folgt dann einem gut markierten Pfad, der die Ostseite des Mount Bromine umgeht und an der Kreuzung mit dem Pfad 701 eine Lichtung erreicht; dann geht man weiter auf dem TPC bis zum Ausgangspunkt.
Trekkingschuhe werden empfohlen.
---
Credits: Cover picture @valeriaparzani
Book now:
Trust the experience of: