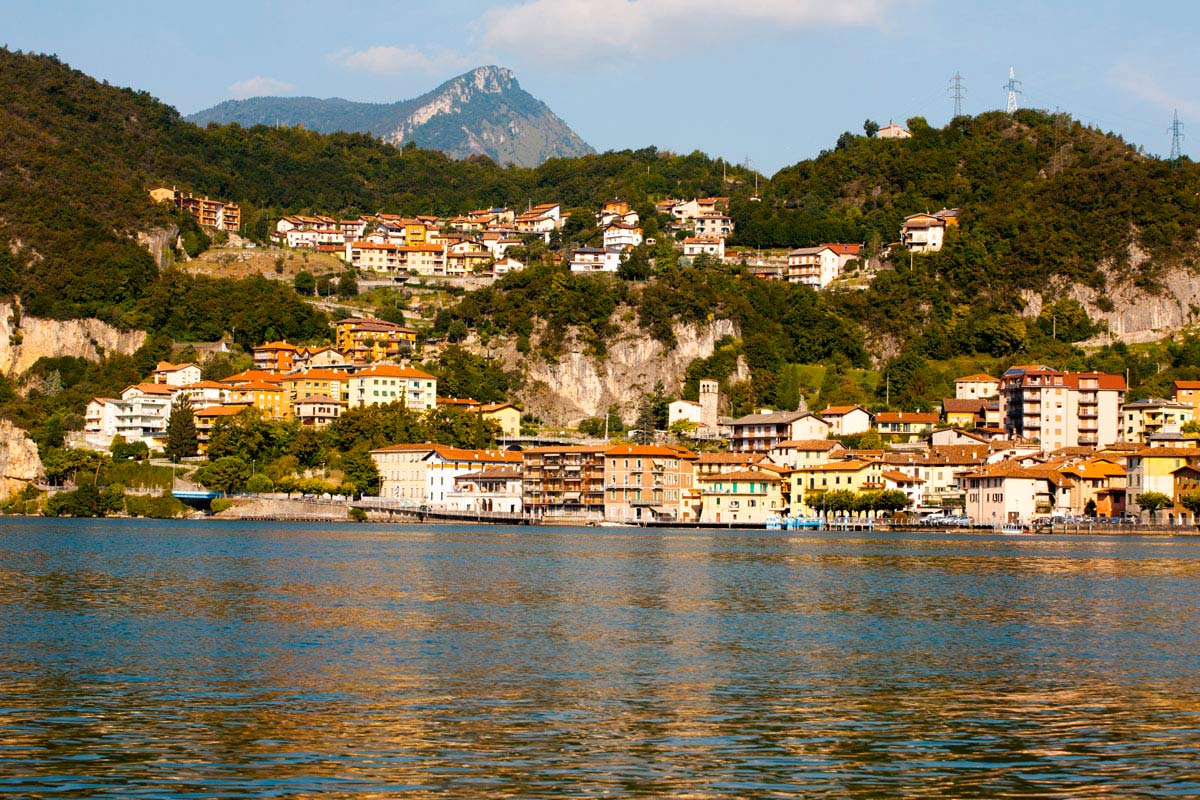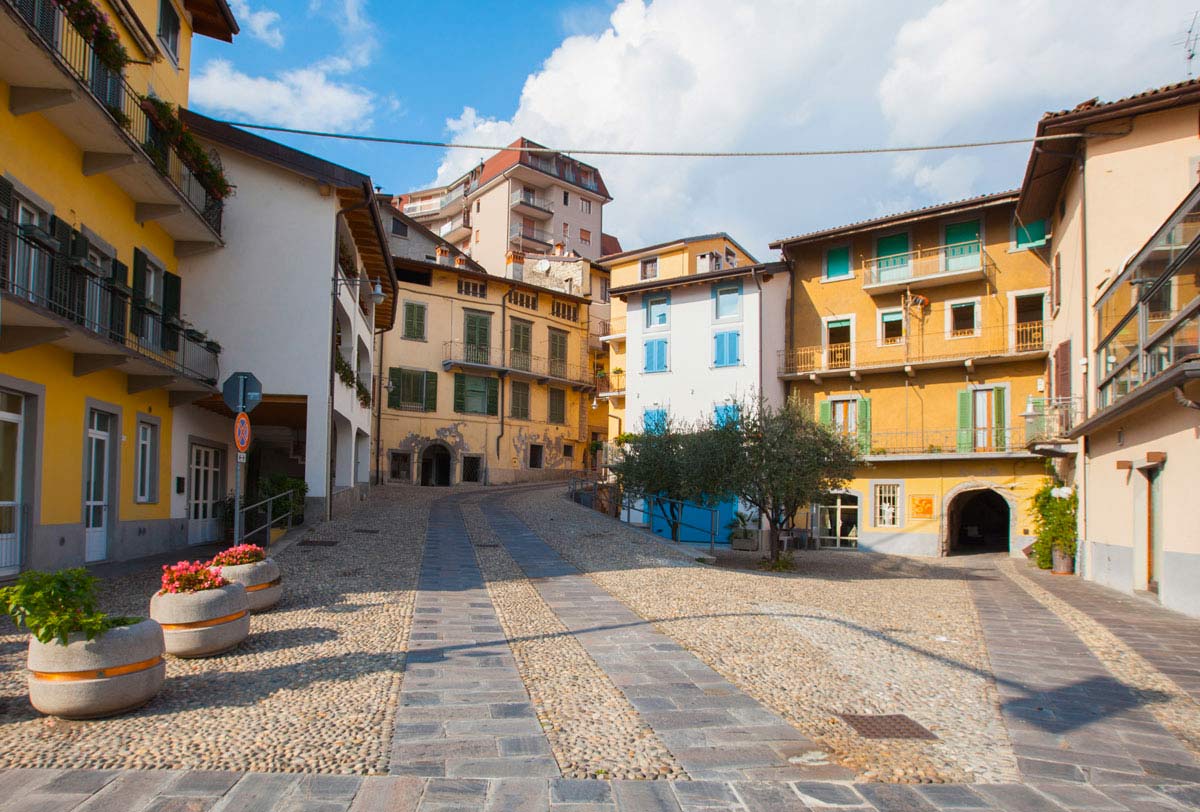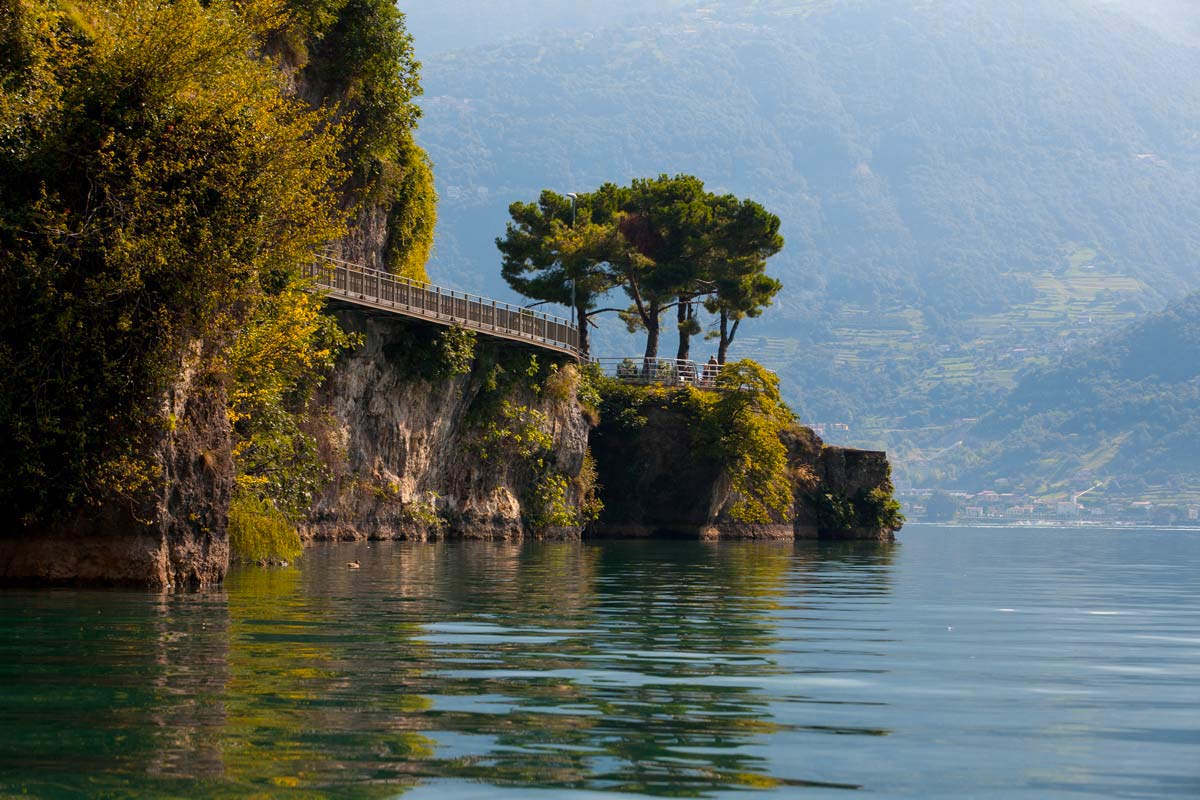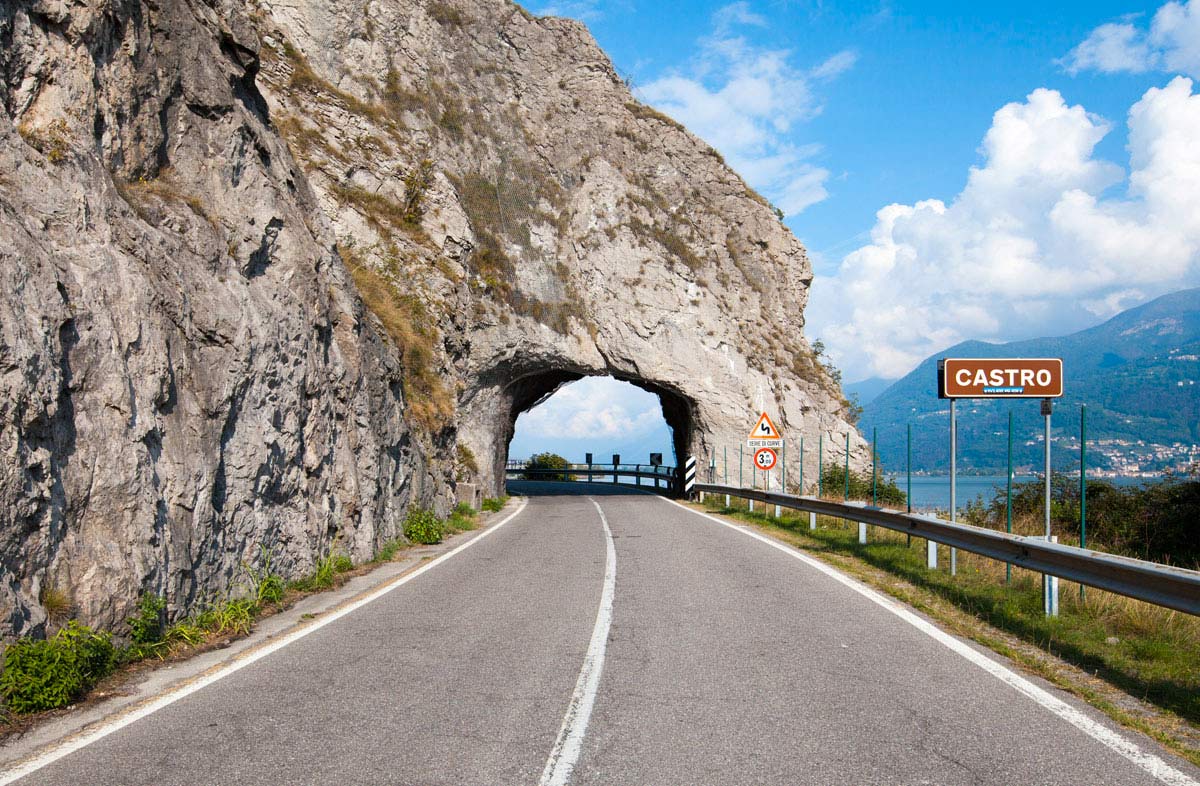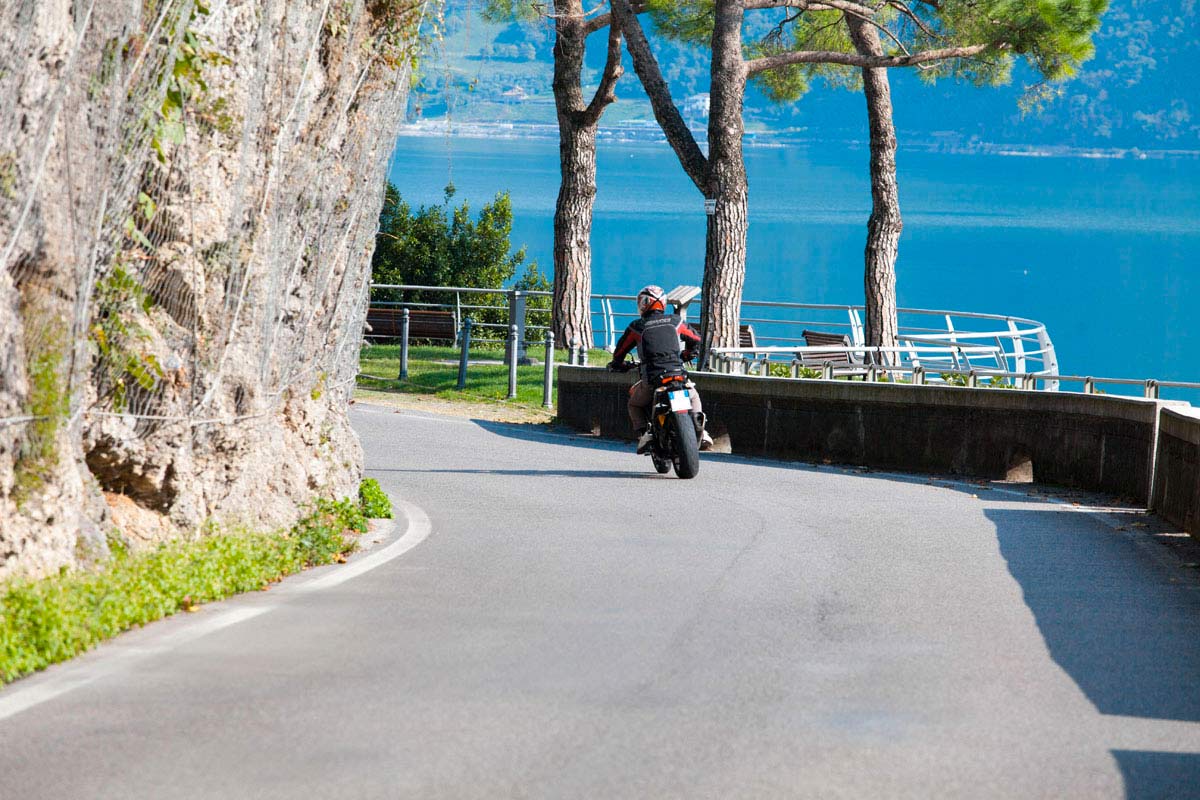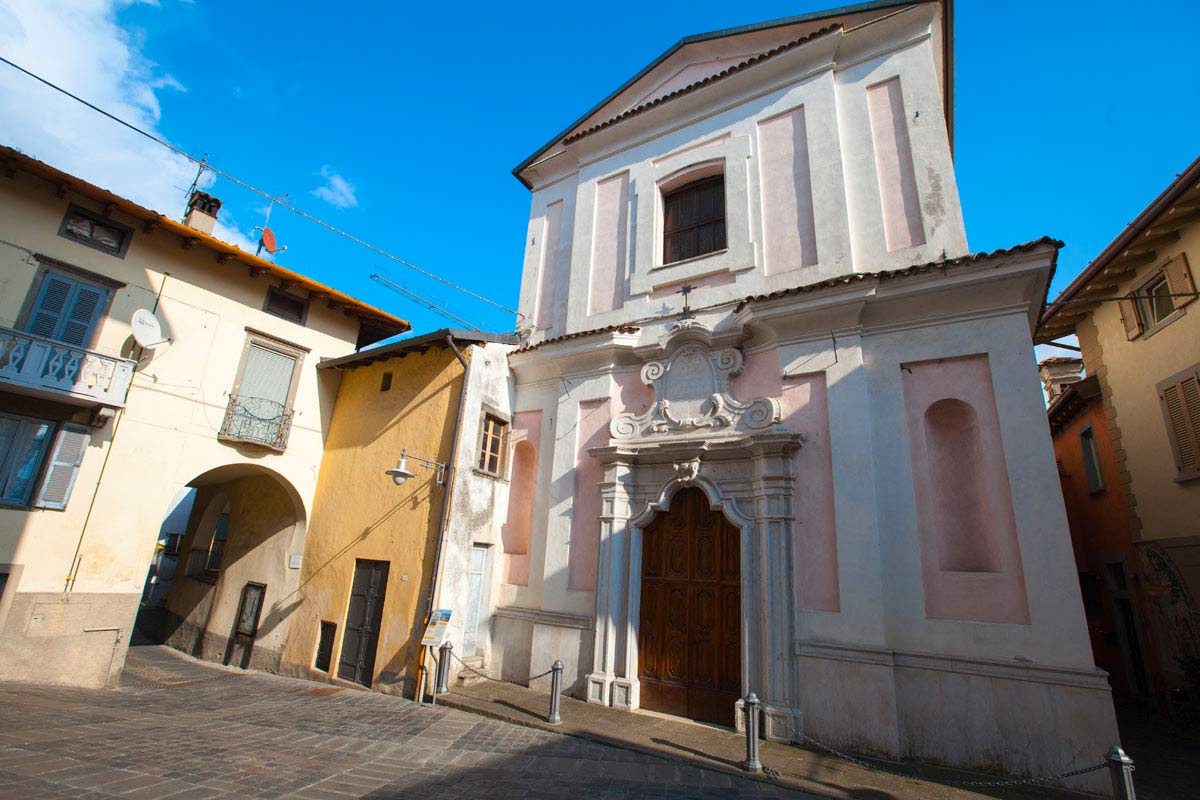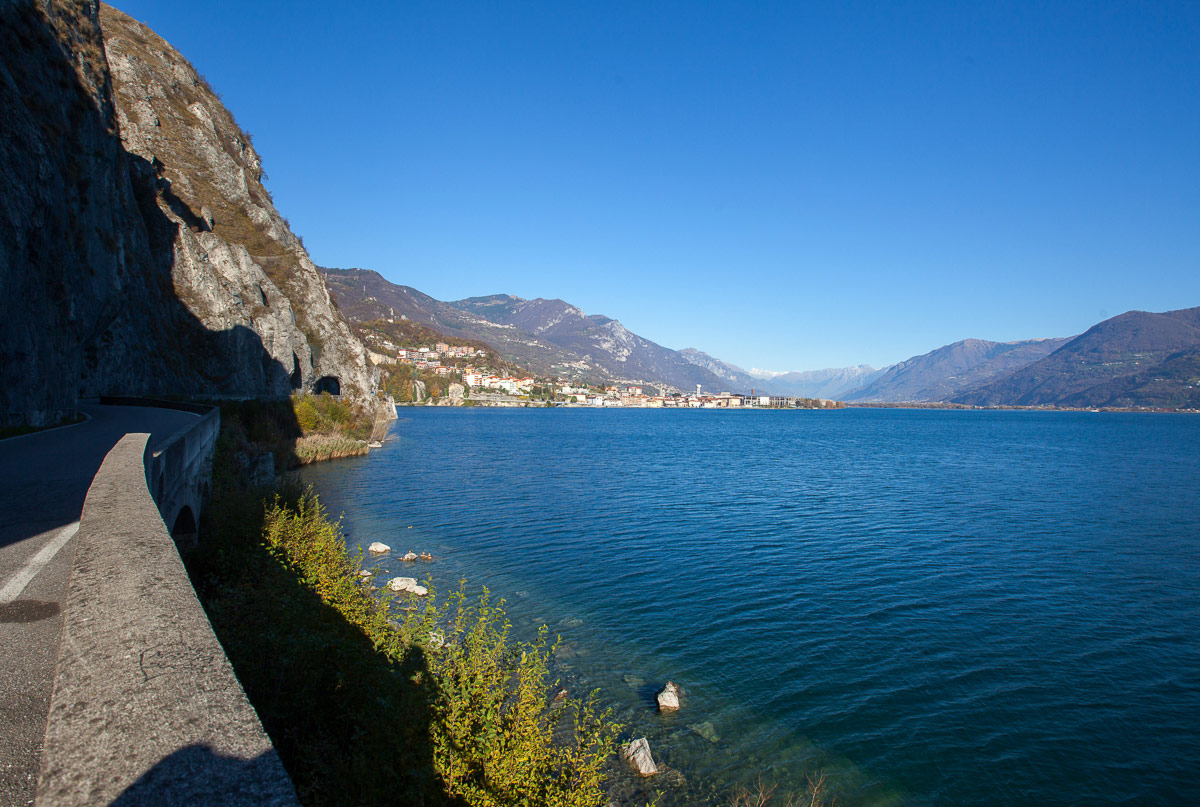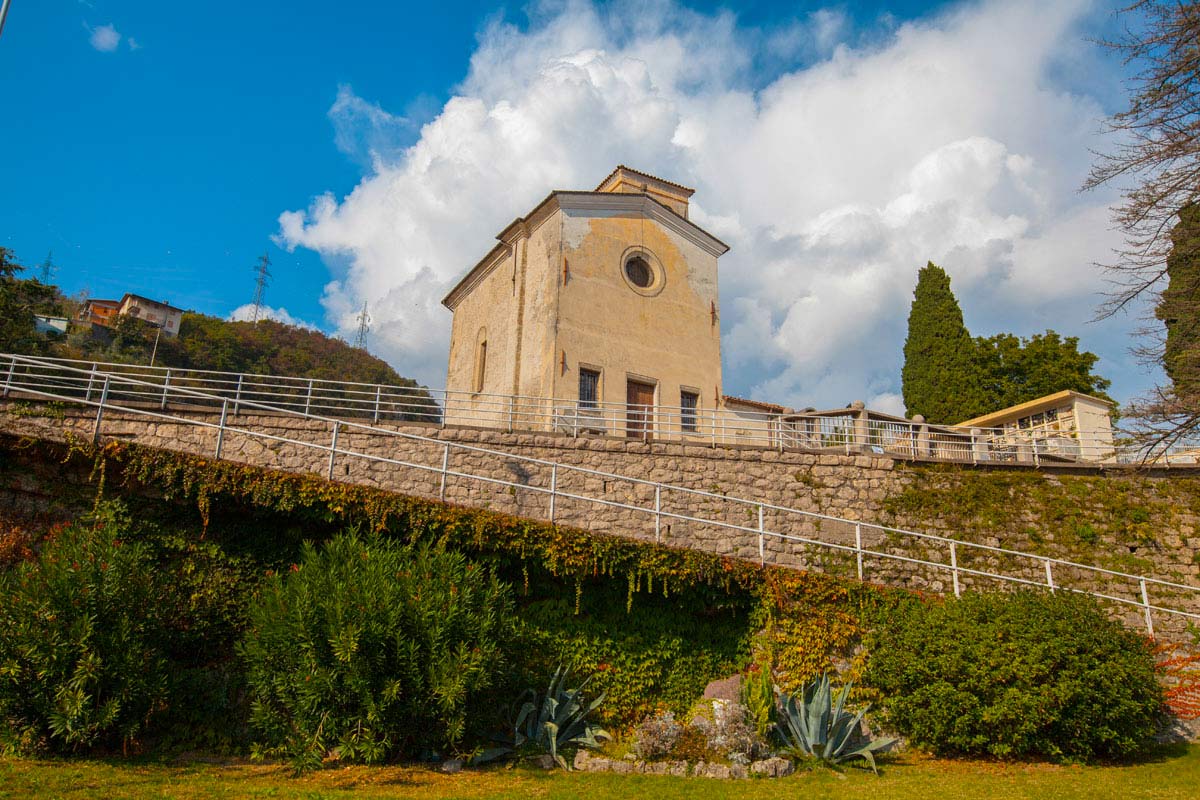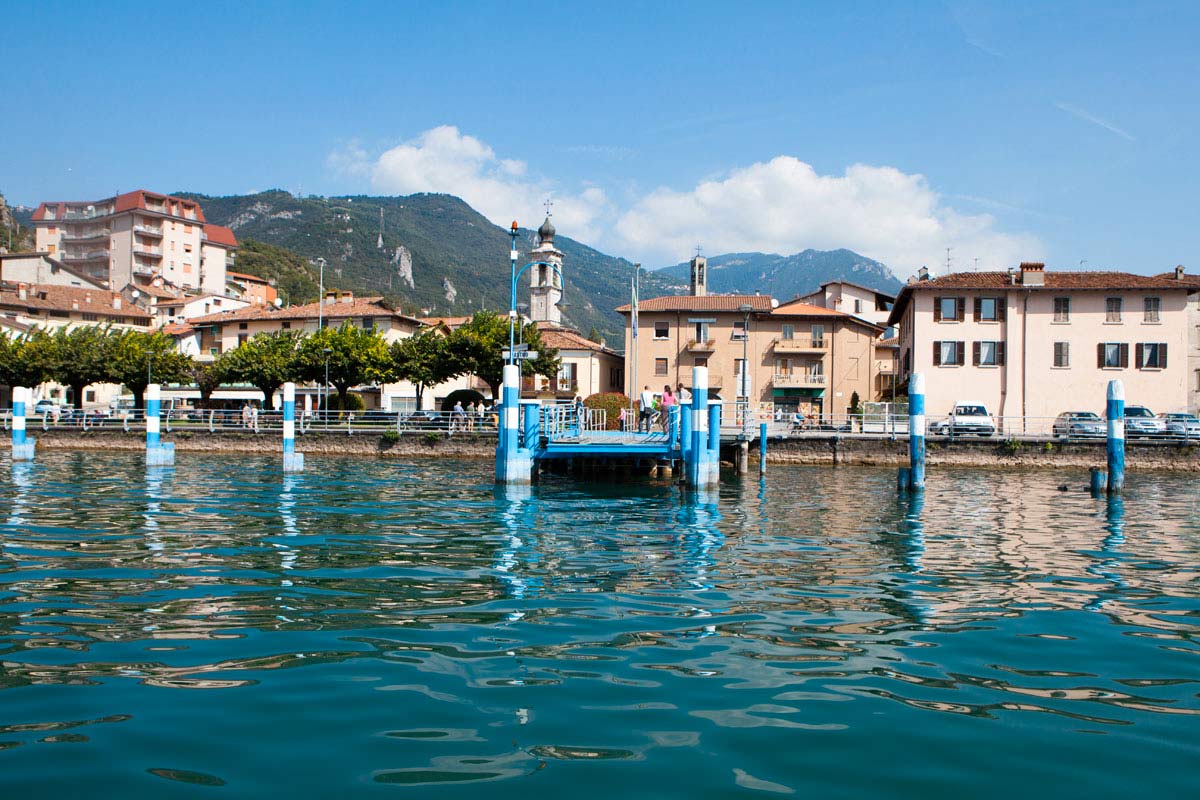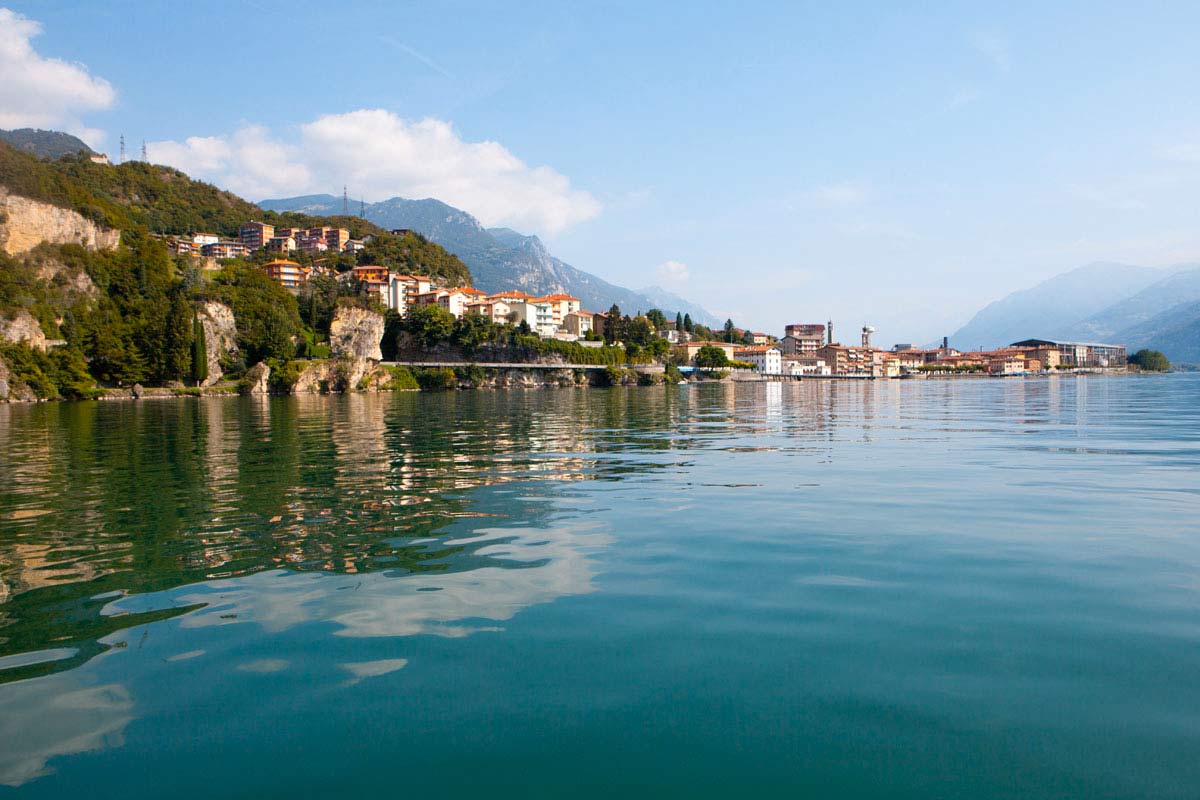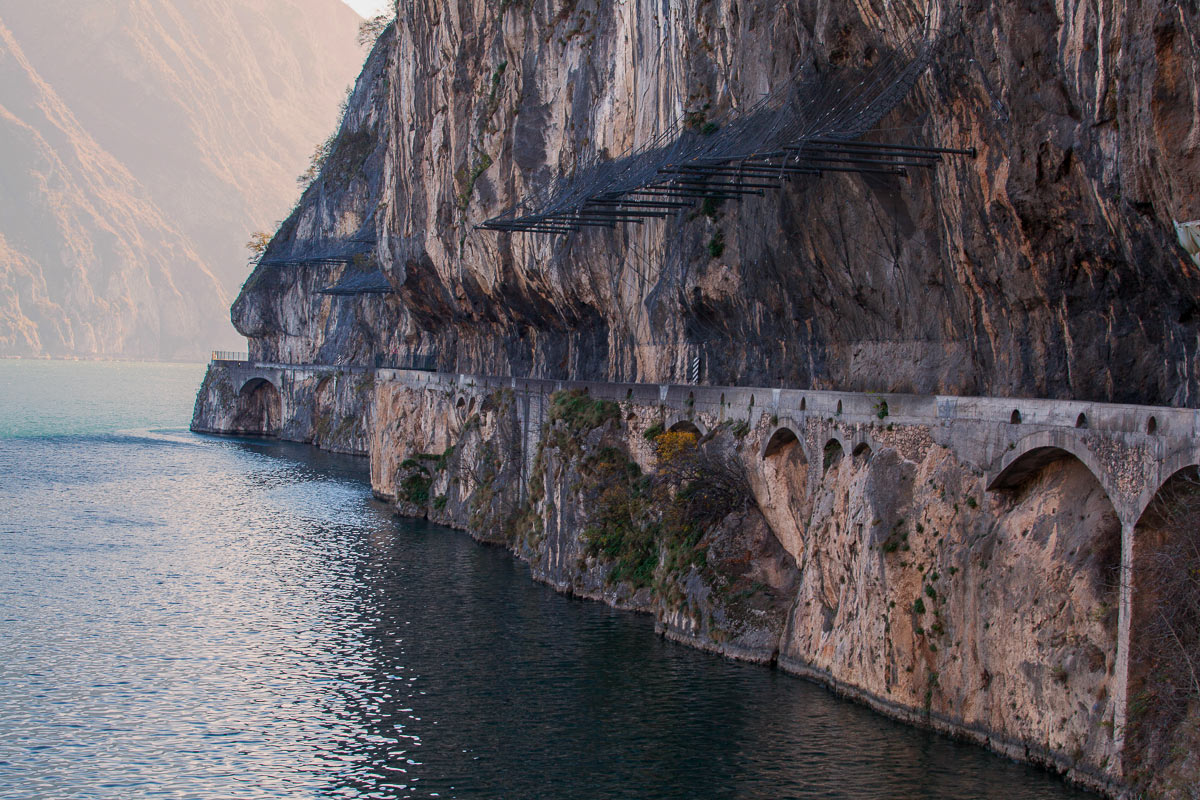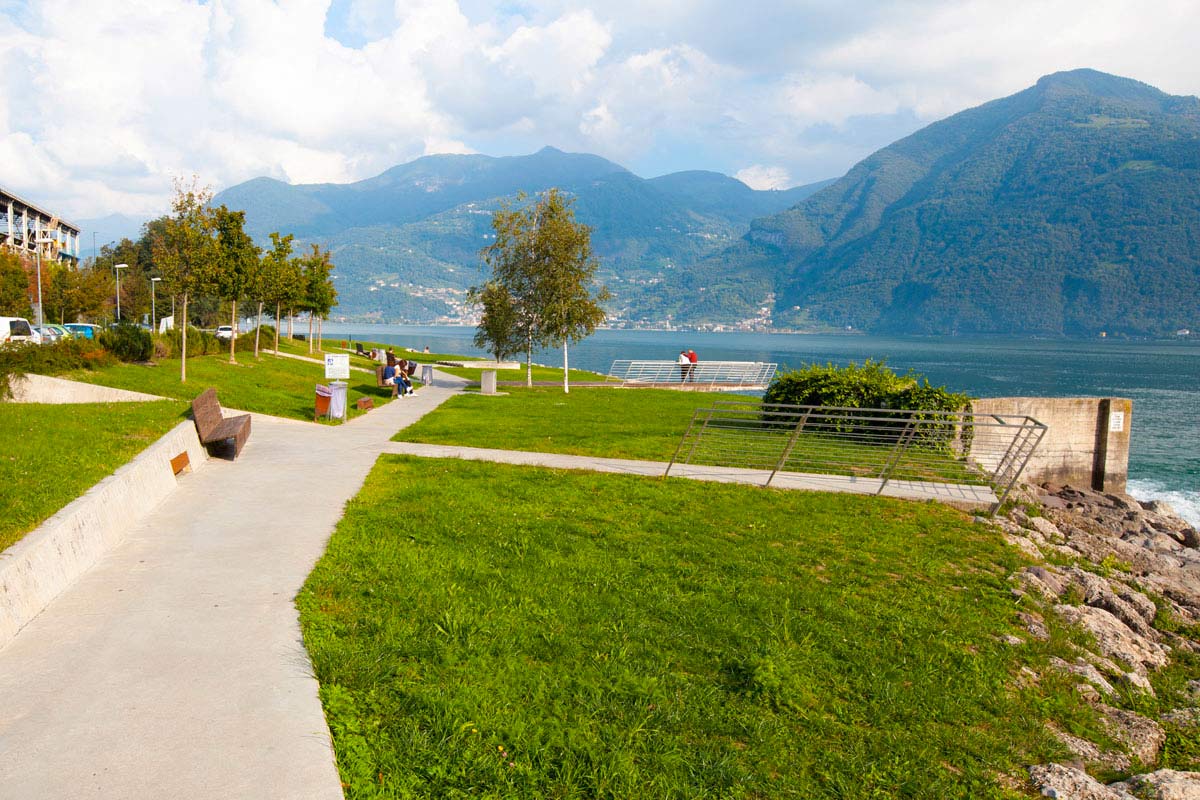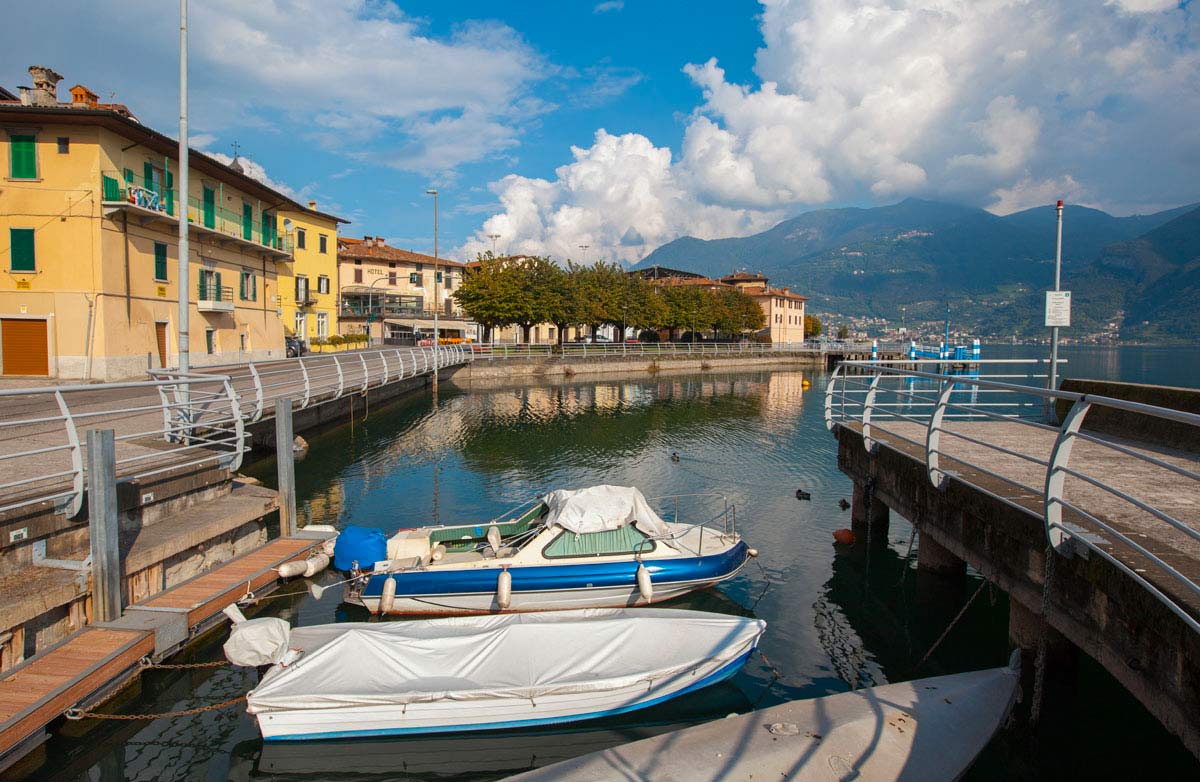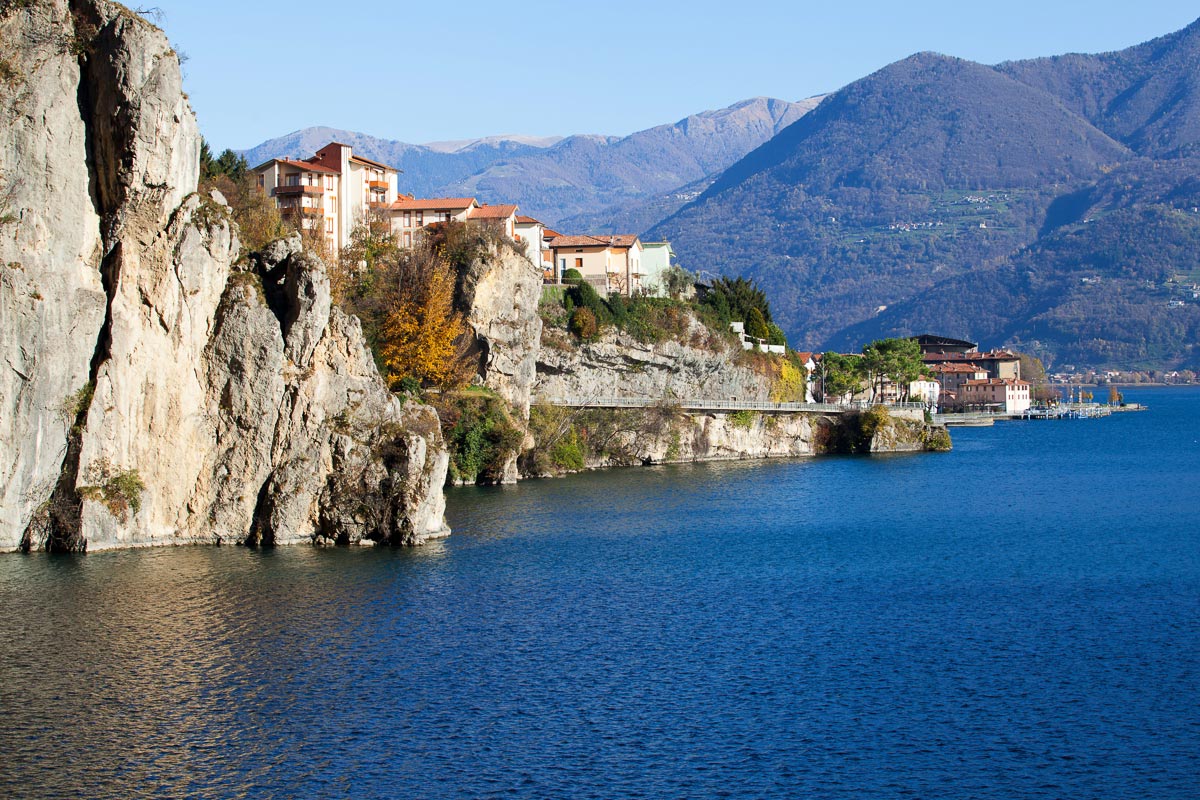 As the name clearly indicates, the origin of the village of Castro dates back to the Roman period. The ancient fortified village was built on the remains of a fortress destroyed in 1437, where it is still possible to admire a beautiful protoromanesque temple.
SIGHTSEEING ATTRACTIONS
Although the village has had a subsequent development on the lake, where there is also the beautiful promenade, the true historic centre is located at Rocca with the church of S. Lorenzo, in a quiet and scenic location where on the 10th of August is celebrated the feast of the Patron Saint.
Following the coastal road, we arrive at the bridge under which the Tinazzo torrent enters the lake. There is a terrace on the lake with maritime pines, some benches to enjoy the beautiful view and, on a stand, a bronze book with verses by the poet Raul Montanari, originally from Castro.
NOT TO BE MISSED
The Littoral road – Built overhanging the lake, the road leading to Sarnico is a popular destination for photographers and lovers for the hues and colours that the waters of the lake assume.
Tinazzo gorge park – Extending over a surface area of more than 20,000 m2, the park offers the visitor a suggestive interest in flora and vegetation, due to its intricate morphology, the local climate and the nature of the rock which it is made of. Two enormous cliffs over 40 metres high, serve as wings at the entrance of the gorge along which hundreds of millions of cubic metres of sand and rock reached the lake transported by the impetuous force of the Borlezza torrent.
EXCURSIONS AND SPORT
Orrido di Castro – Striking vertical rock formations of large slabs sheer to the lake, reachable by following the littoral road leaving the village, heading south.
Stross Path – Walking trail leading from the littoral road to the panoramic area of Castro, with an astonishing view of the lake and the Orrido.
Balot del Grè – Large boulder lying on a small clearing, which is reached by following the Cerrete path.
Falesia di Castro – Limestone crag facing south-east with a comfortable picnic area. Fun routes with the hard parts mainly at the beginning. Nearby there is also a small canyon.
HOW TO GET THERE
By bus – Castro can be reached by bus. Info and timetable: Bergamo Trasporti
By boat – From the end of March to the end of September Castro is also reachable from the lake. Info and timetable: Navigazione Lago d'Iseo
Sport and nature in Castro
Cultural attractions in Castro
Accomodation in Castro
Where to eat in Castro