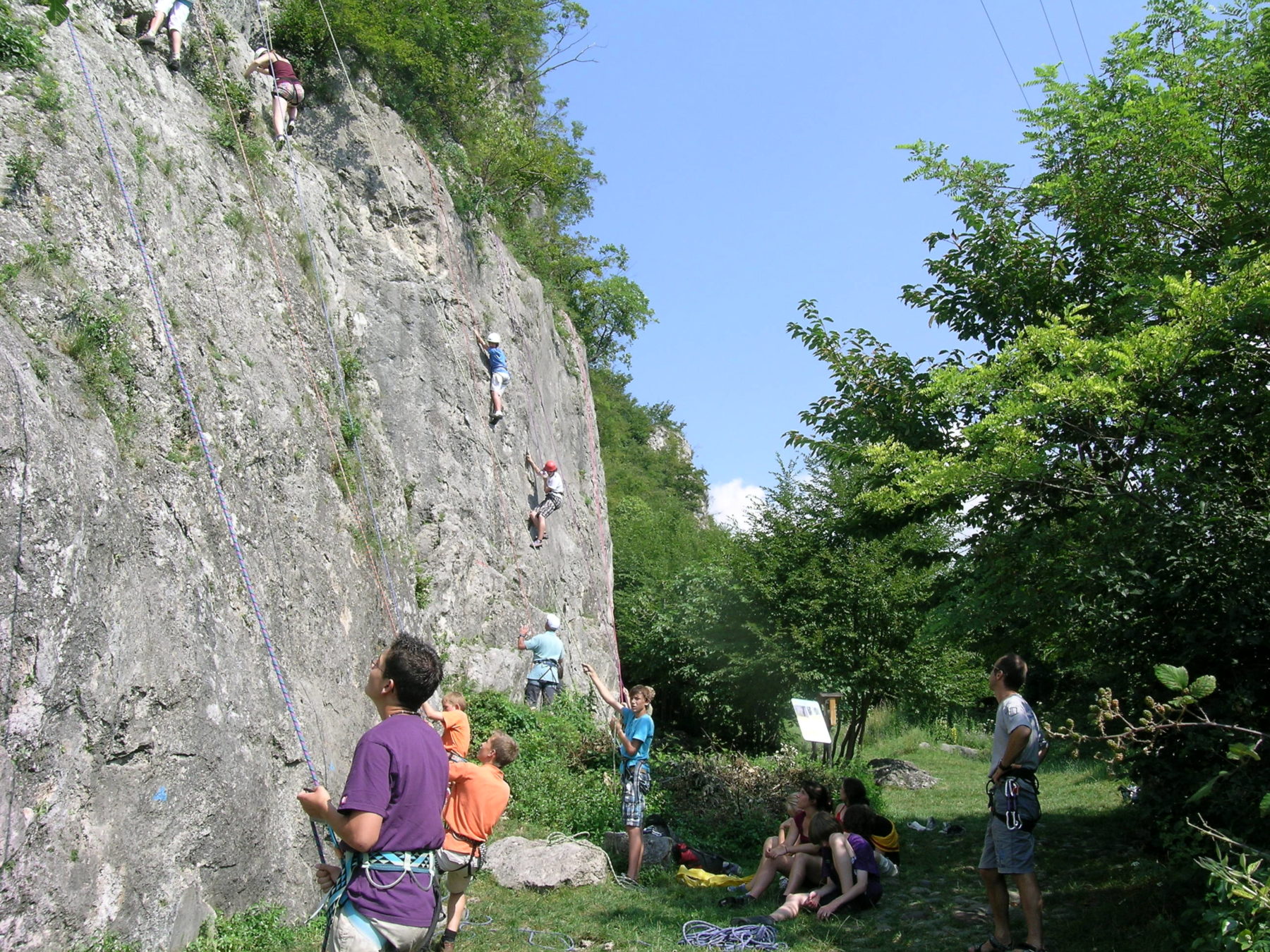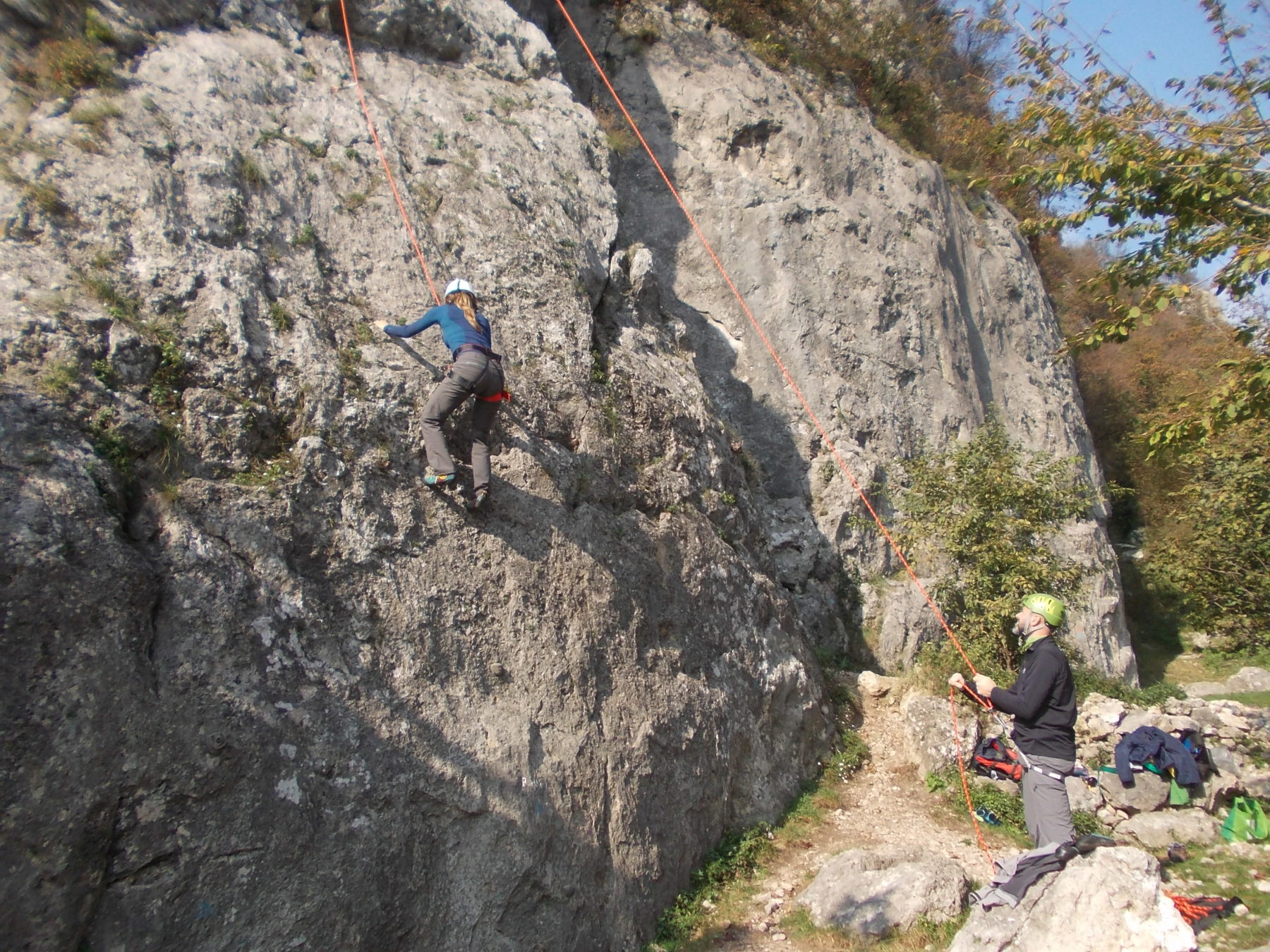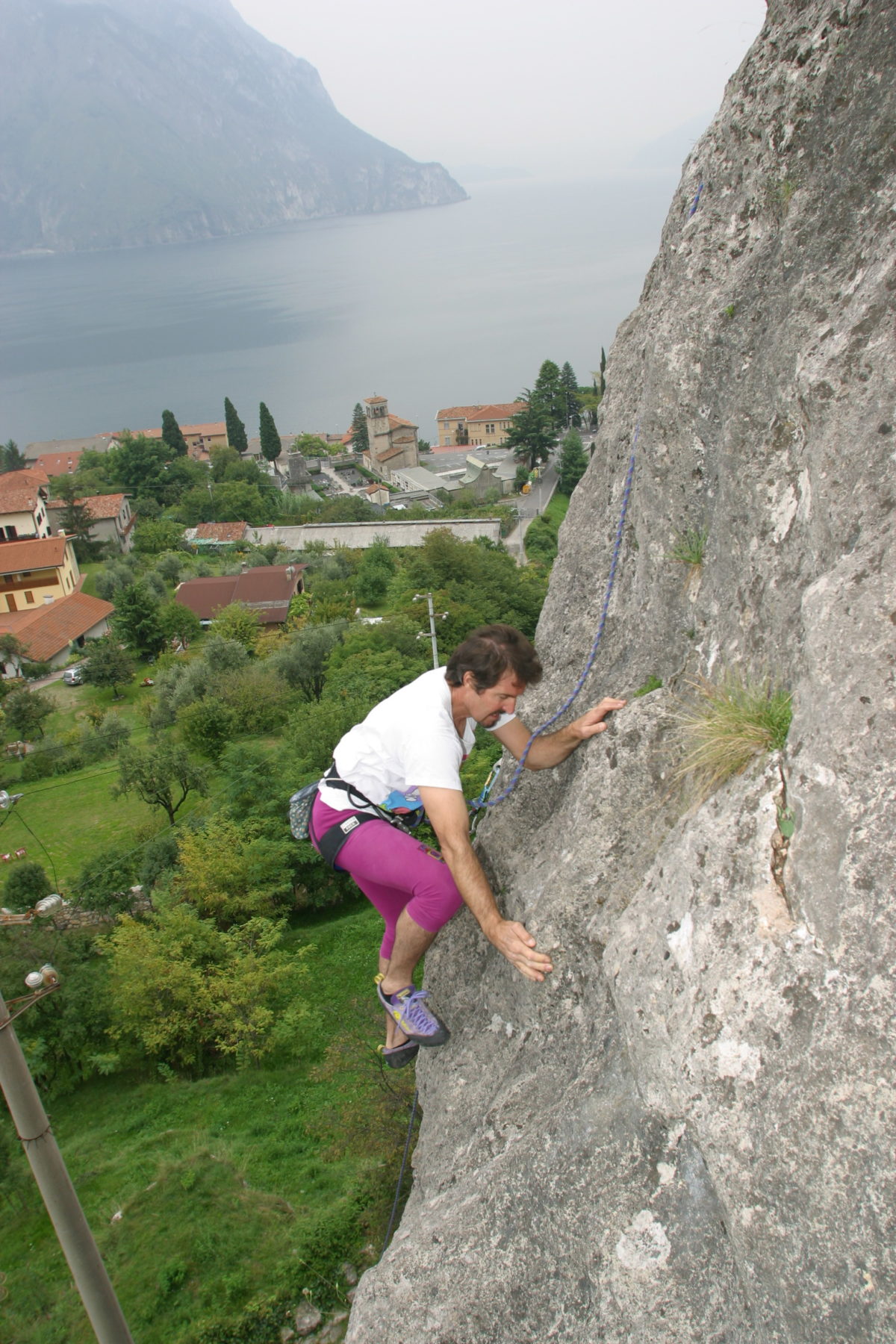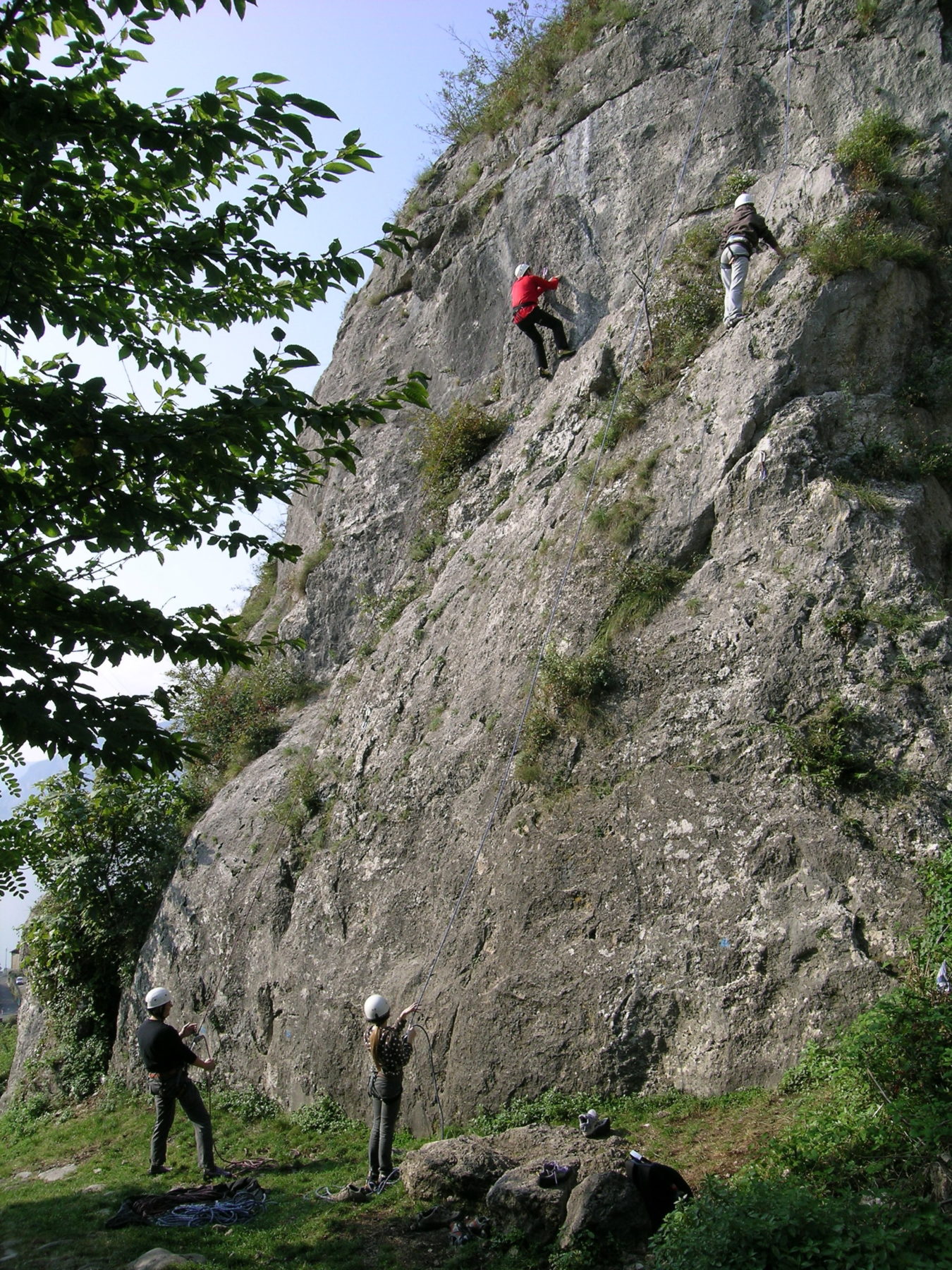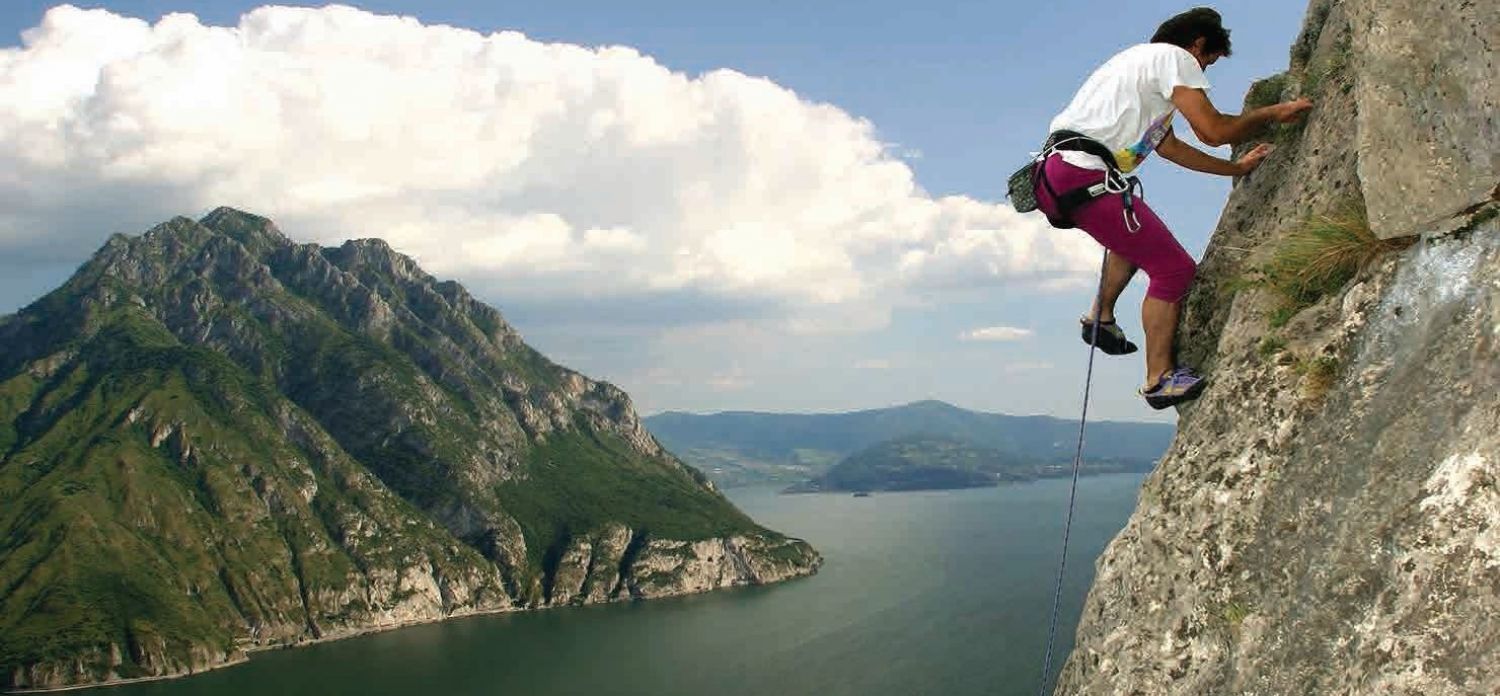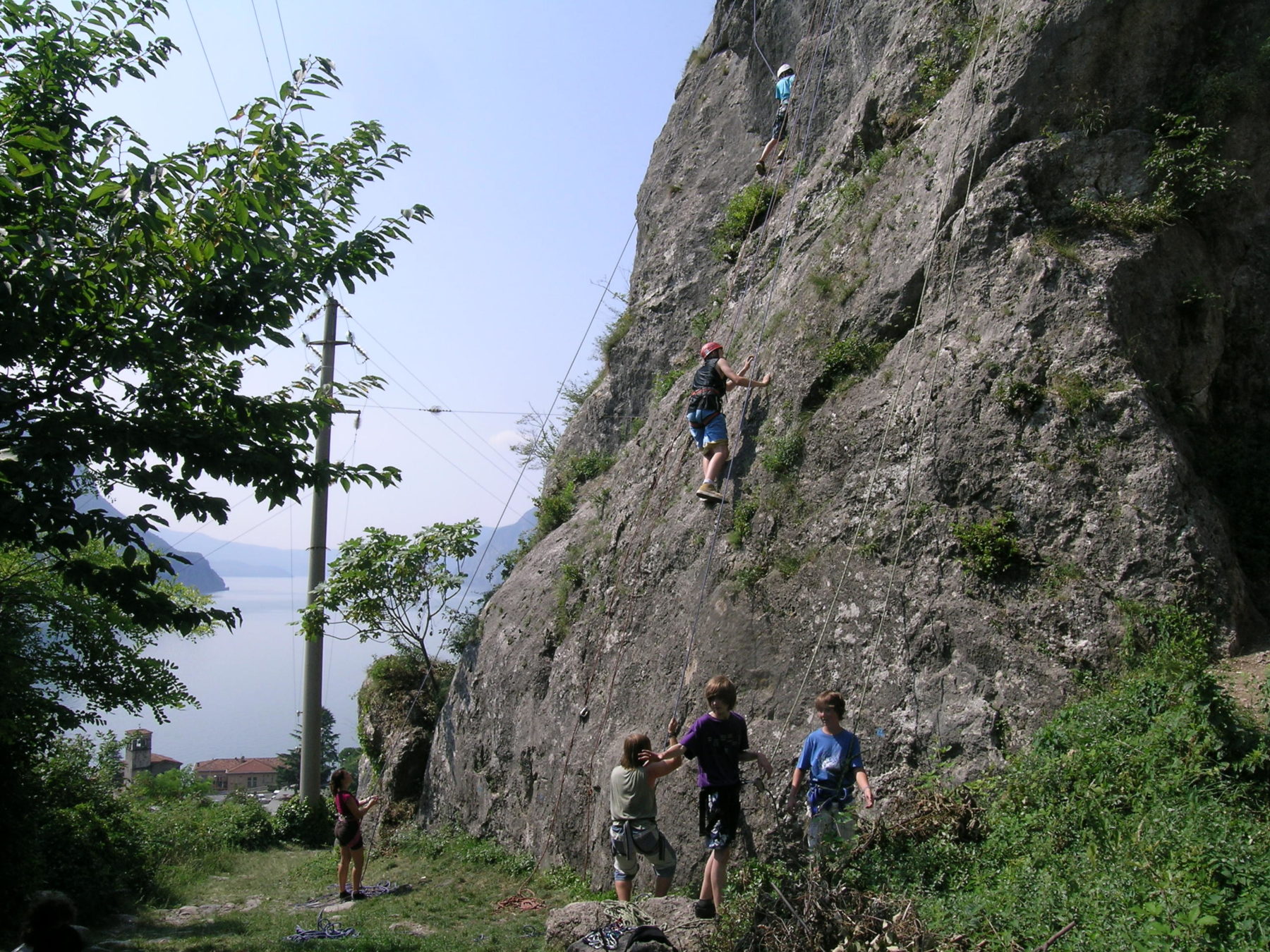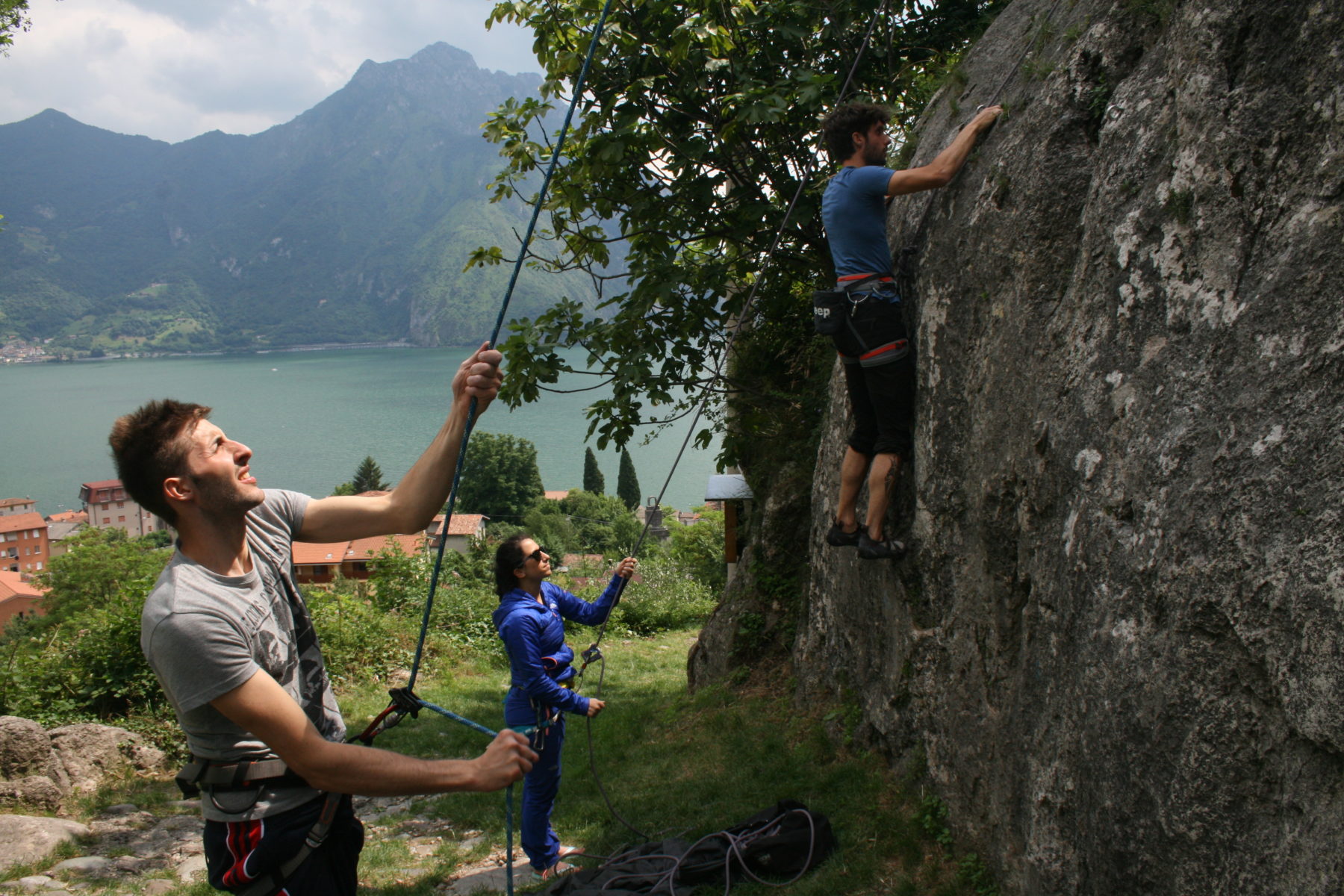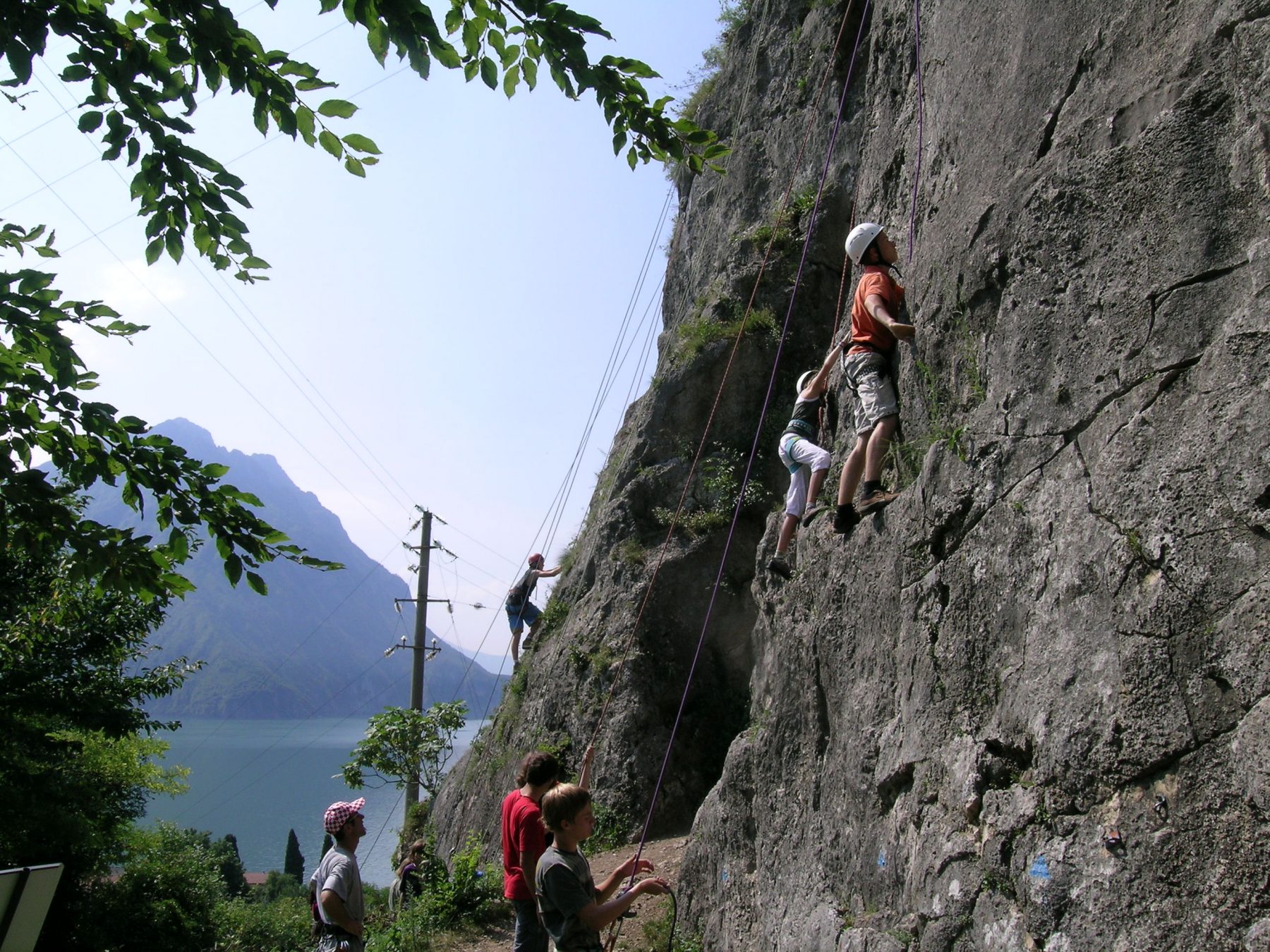 This is certainly one of the most popular cliffs on Lake Iseo for so many reasons: a beautiful green lawn at its feet where children and families can play, the short access mule track (only 10 minutes from the car), the short and easy routes suitable for beginners and climbing schools (even if not challenging routes are missing), a beautiful view on Lake Iseo.
It is a gym born in the 80s and has undergone all the evolution of climbing both in terms of difficulty and equipment. The rock is a compact limestone worked with holes, unfortunately, given the frequentation some routes are greasy. The bulletin board with the description of the itineraries divides the gym into two sectors, on the right the exposure is to East, and on the left to South East, so you can climb all year round.
Access: the town of Castro is located in the northwestern part of Lake Iseo along the SS 469. Go up along via Rocca and park near the cemetery. Continue on foot along via Corna up to the cliff.
Gear: they are all single pitches up to 20 meters. Equipped with fixes and resinated
Text and photos by Roger Adventure
Trust the experience of: