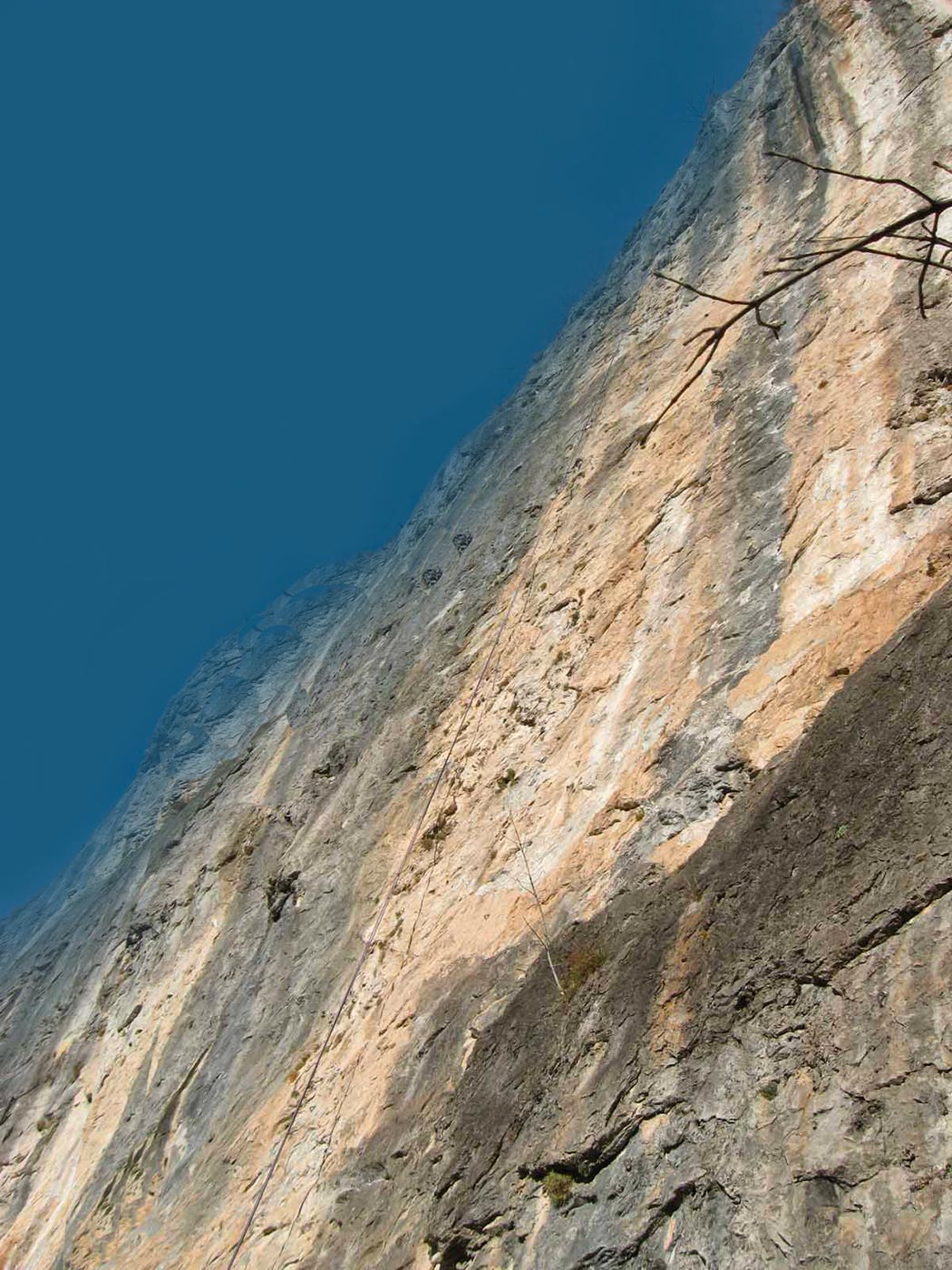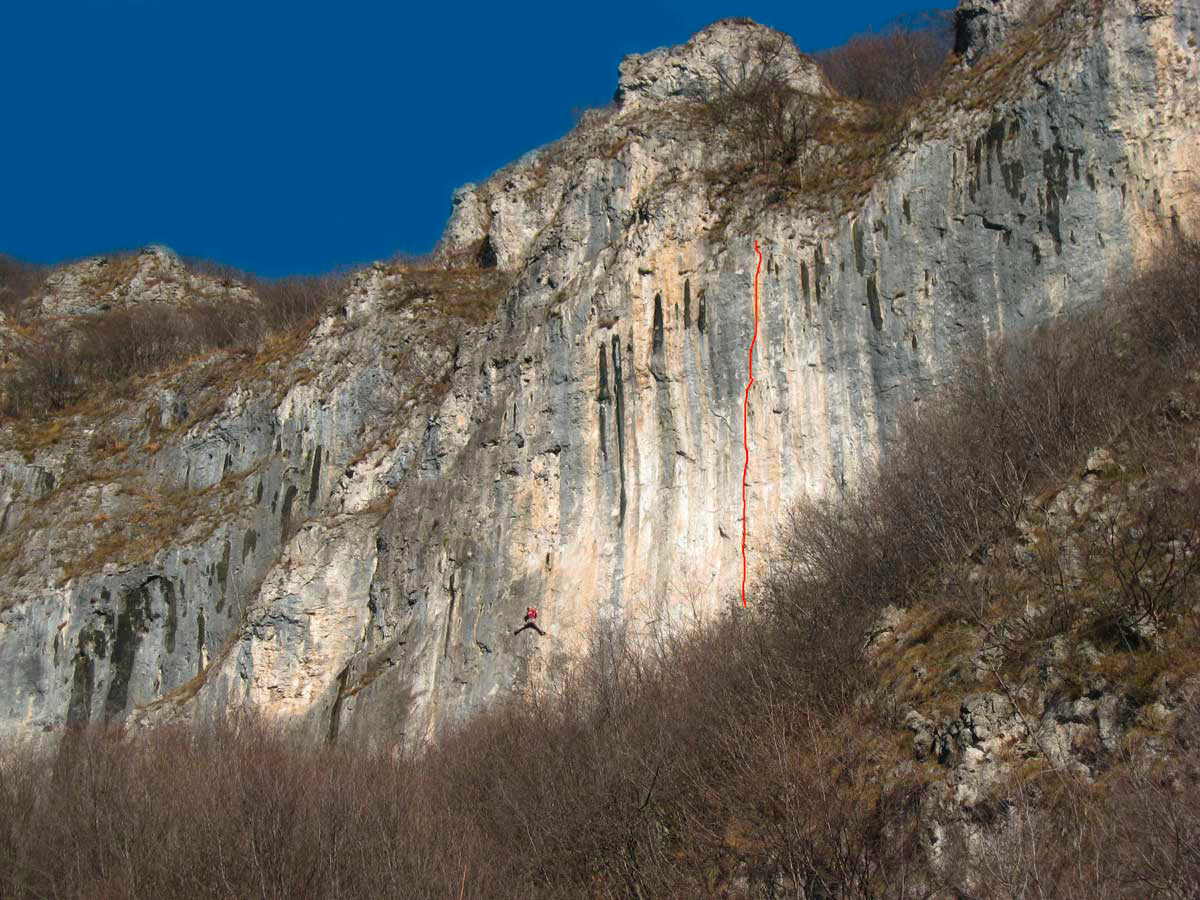 "Madonna della Rota" cliff
Reduced approach, high level climb and breathtaking panorama: this cliff is an outdoor rock gym with 11 rockfaces and 150 routes, all upgraded in May 2015. Exposed to the sun in the afternoon hours, the rock dries rapidly after rain.
The magnificent wall of white-grey limestone rises majestically out of a beautiful meadow, perfect for climbers with families (private property, please show the utmost respect).
Difficulty: The cliff is very complete and challenging for the variety and length of its itineraries (5c-8a). The route also includes the Ondra Cave, a section with a difficulty grade of 9a, amongst the highest in Italy.
Weather: SW exposure and 700 m.a.s.l. Hot in the summer, ideal in other seasons for traction and better climbs.
Access and parking: Brescia Darfo orbital road, Colpiano exit, Zone direction. After 2.5 km, turn right toward Croce di Marone and continue on a road that is dirt in stretches which crosses the Opol Valley until you see the cliff on your right. 200 m after the cliff, at the Sanctuary of the Madonna della Rota, from which it takes its name.
Trust the experience of: