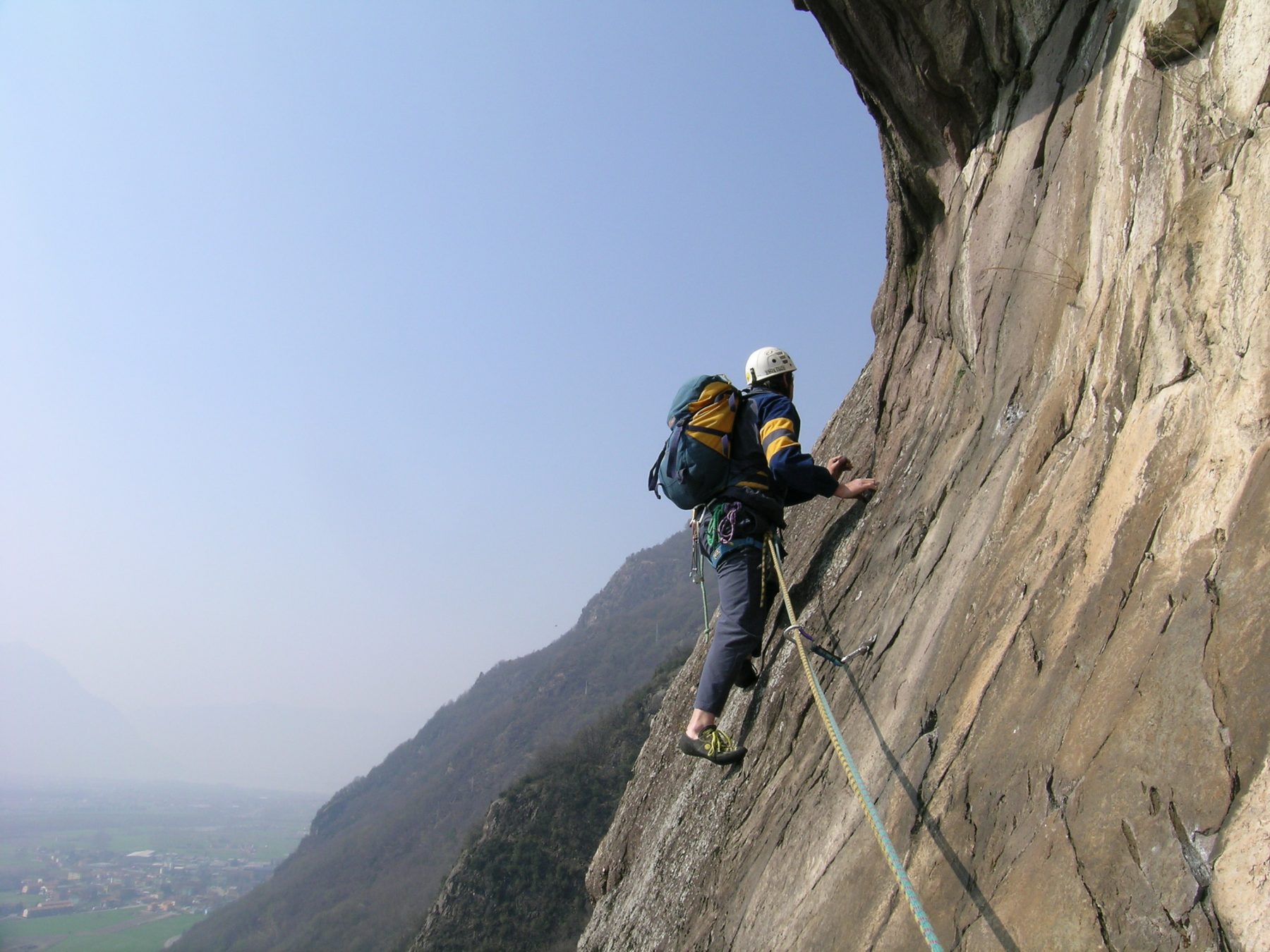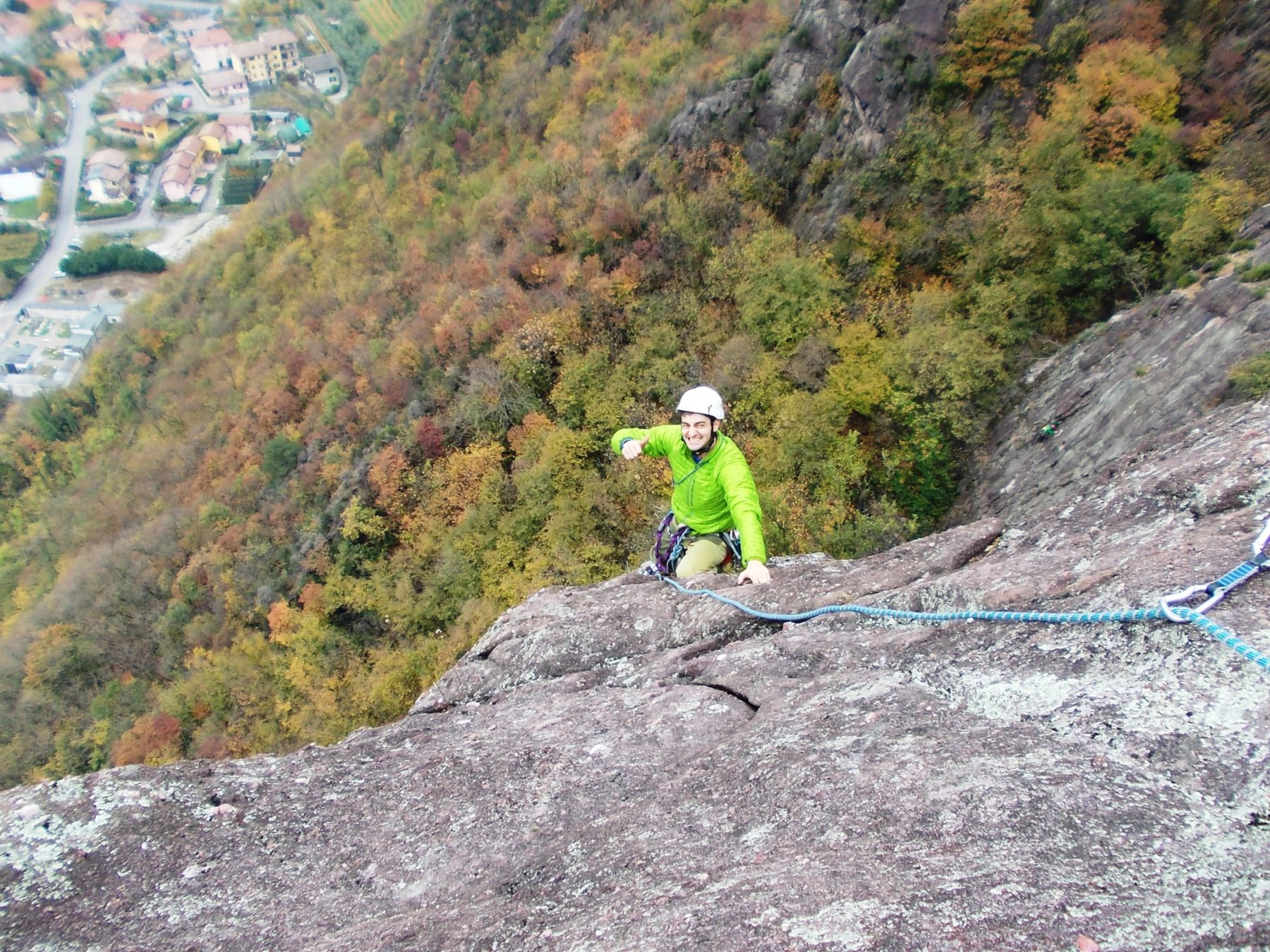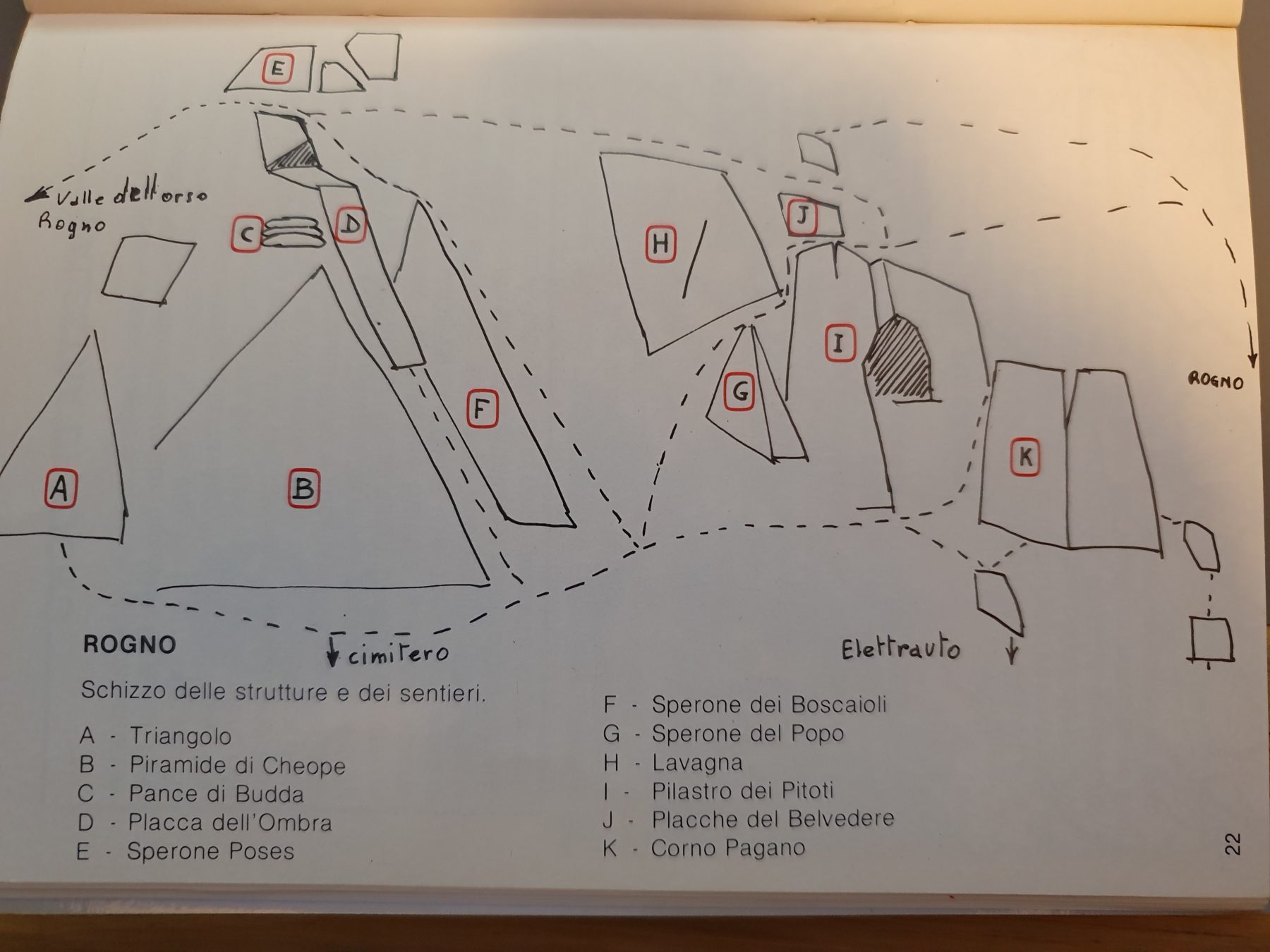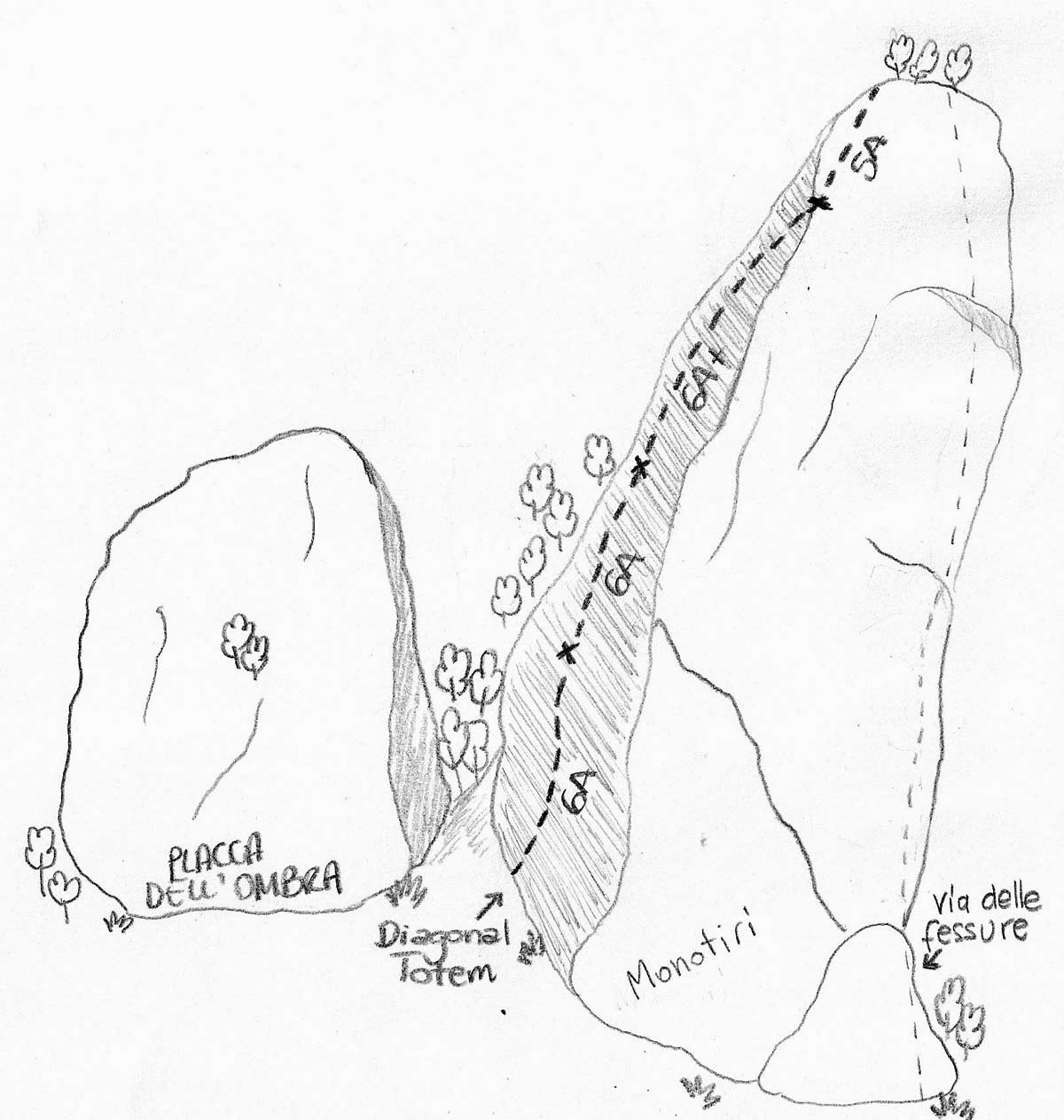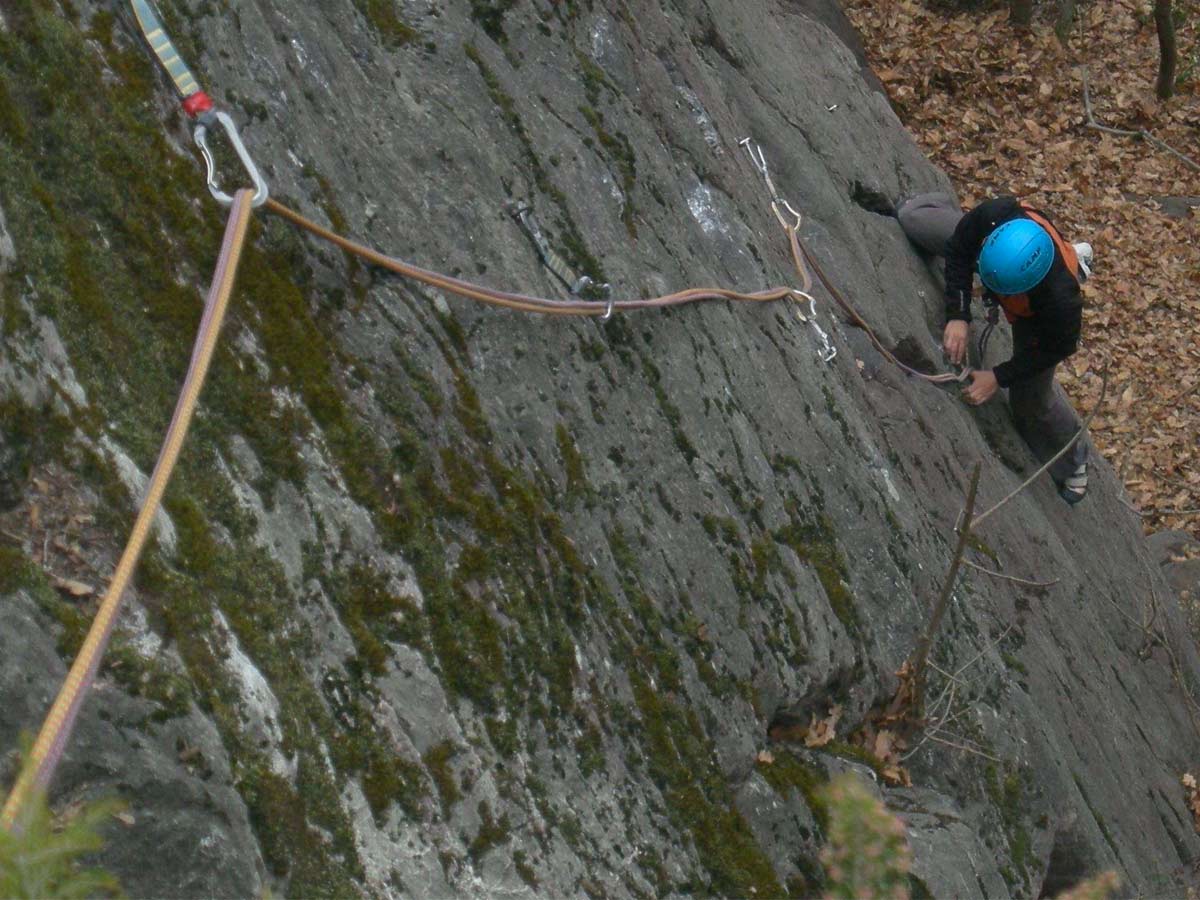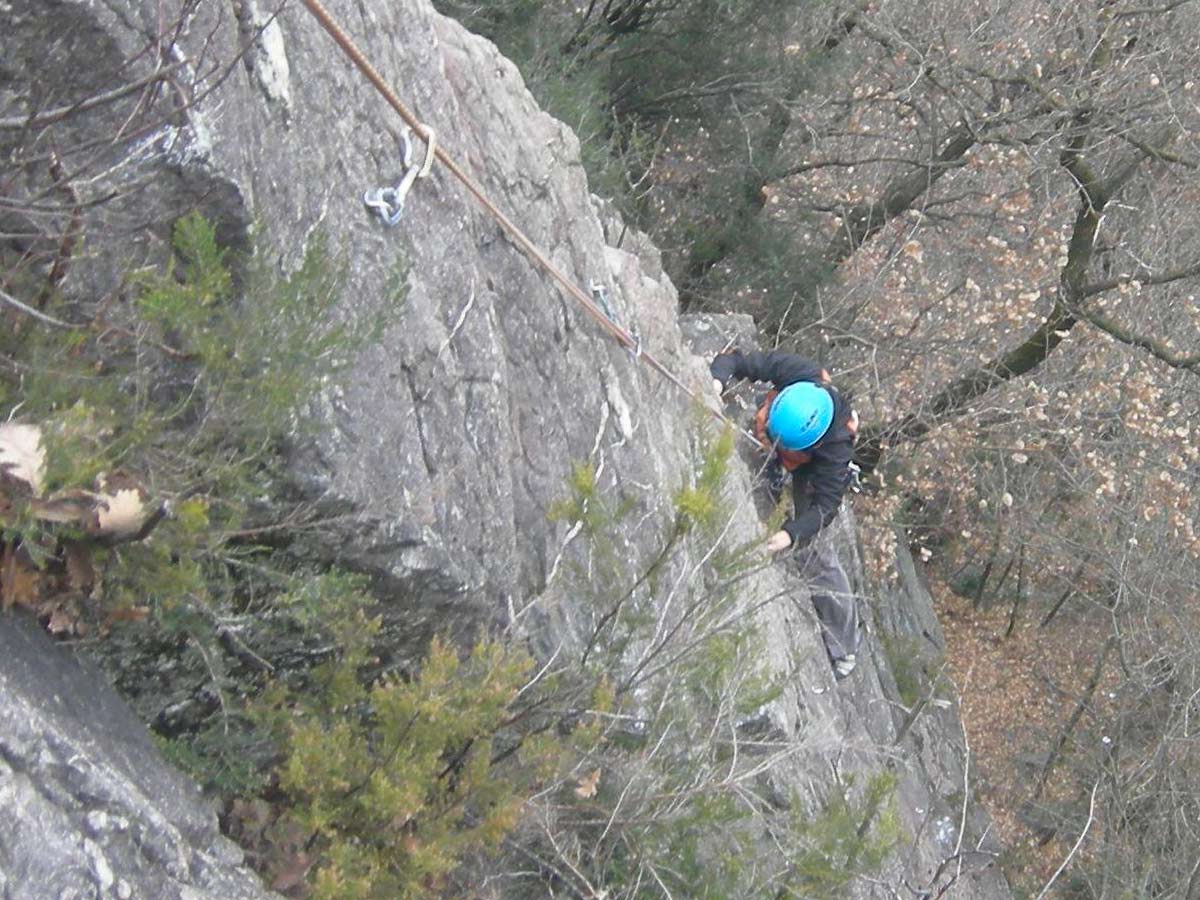 If you think you have tried every kind of rock, all climbing styles, and all the sensations this sport can provide, think again. There is an incomparable type of rock in Rogno. It is a granitic type but its pink colouring gives it a surreal sensation. After so much limestone, if you'd like to try a climb of technique and balance, where the mind plays a greater role than muscle, where trust in your shoes lays down the law and bolting is good but long enough to produce the quantities of adrenaline necessary for the elevated exposure, don't miss out on this opportunity to sand down your fingertips and soles on Rogno's high rockfaces. Great fun for medium and beginning climbers is not in short supply. The 100-200 metre routes develop in such a way as to provide the greatest mountain thrills.
Access: Located in Val Camonica a few km from Boario, Rogno can be reached easily. Leave your car at the cemetery (bad start to a day of climbing) and take a path on the left that enters a wood to reach the highly visible rockfaces (from 5 to 20 minutes according to the various sectors).
Weather: SOUTHERN exposure. Climb year round on sunny days.
Rock and bolting: The rock is a new reddish gneiss which is rich in crystals and flakes. Bolting is excellent, though a bit distant (remember this isn't a cliff) with spits.
Difficulty: The prevailing grade is 5+/6a on the routes with several pitches. Some 6b+ pitches. Pitches starting with 7 are very rare.
Text and photos by: Roger Adventure
Trust the experience of: