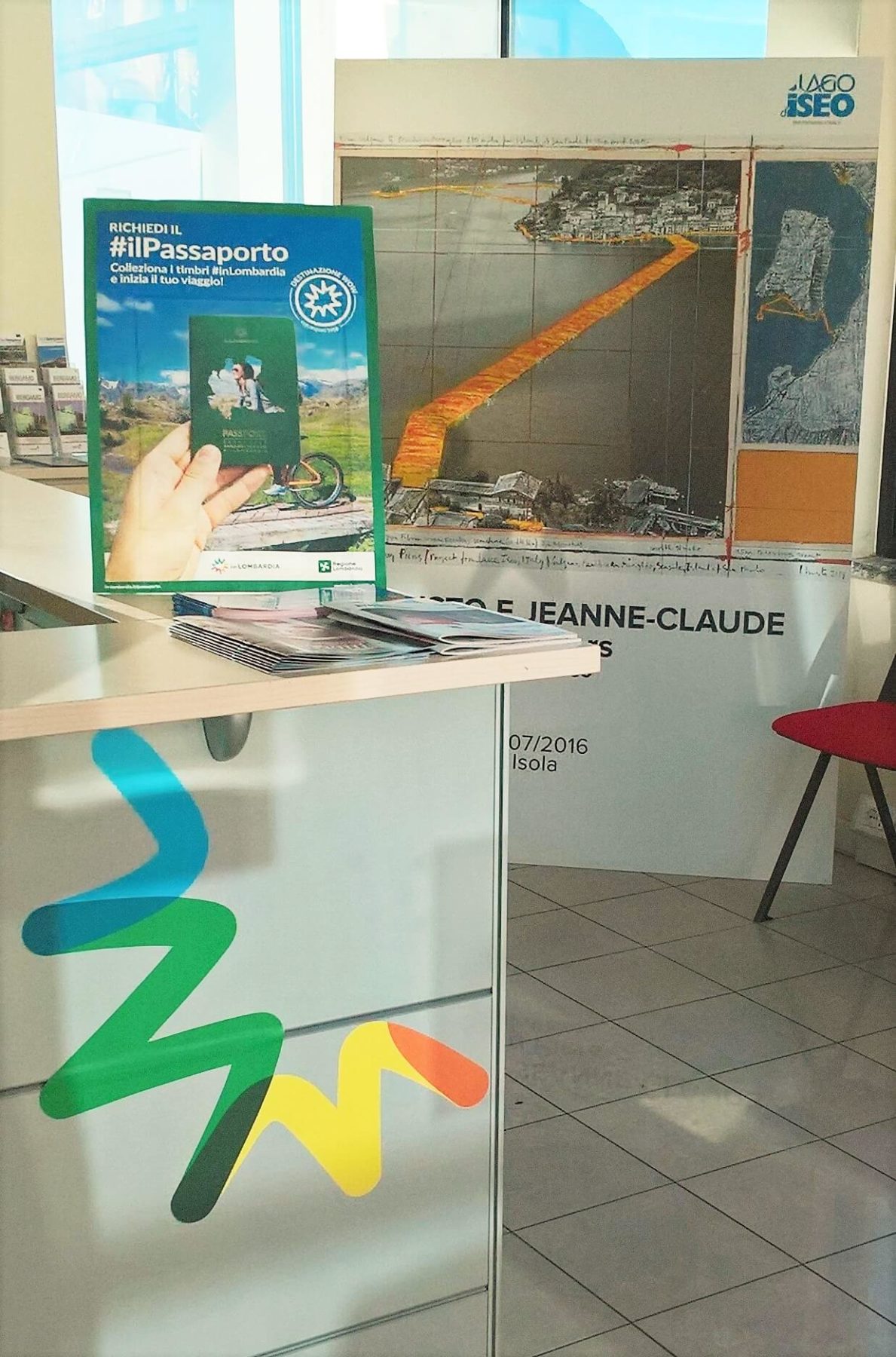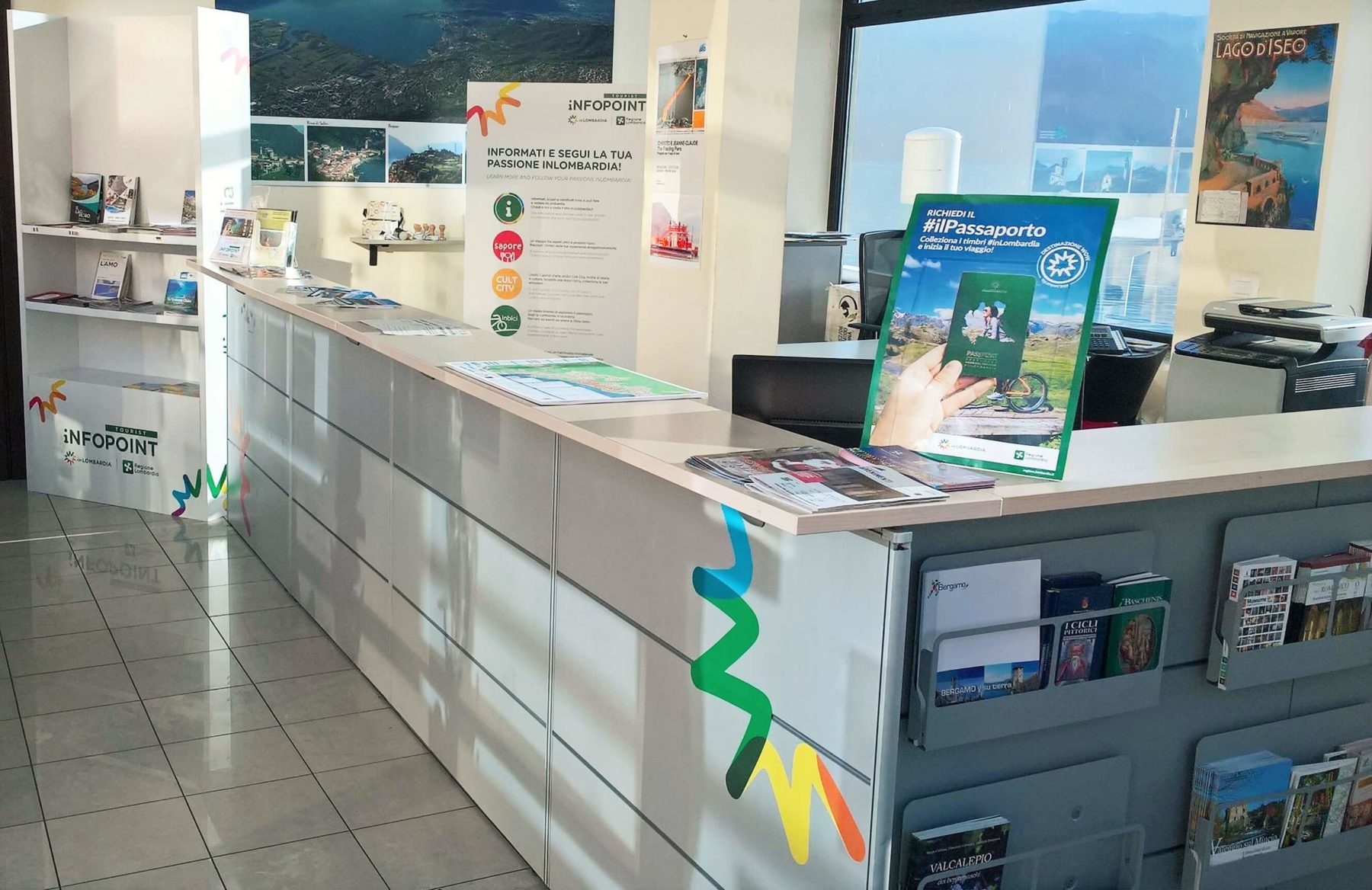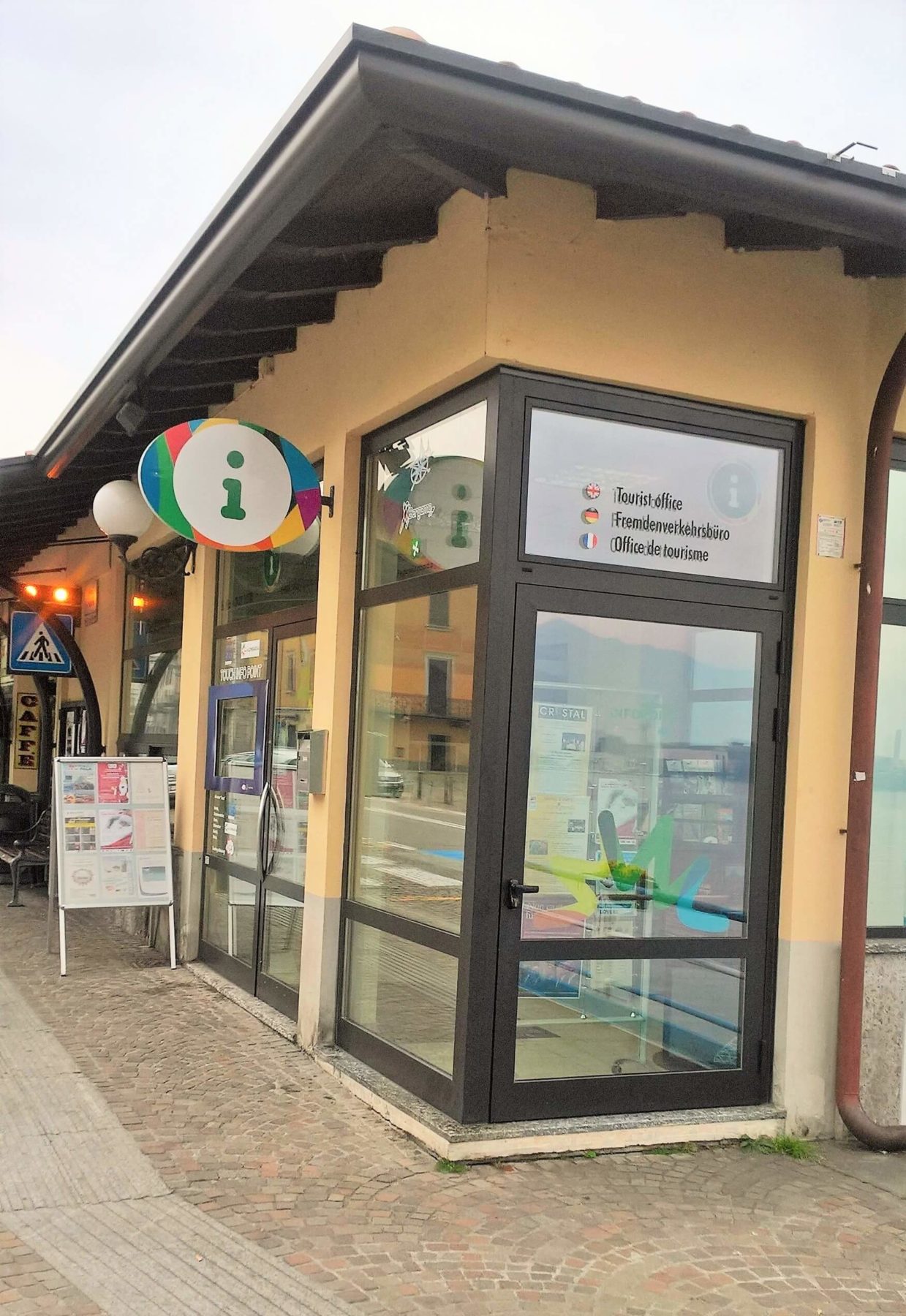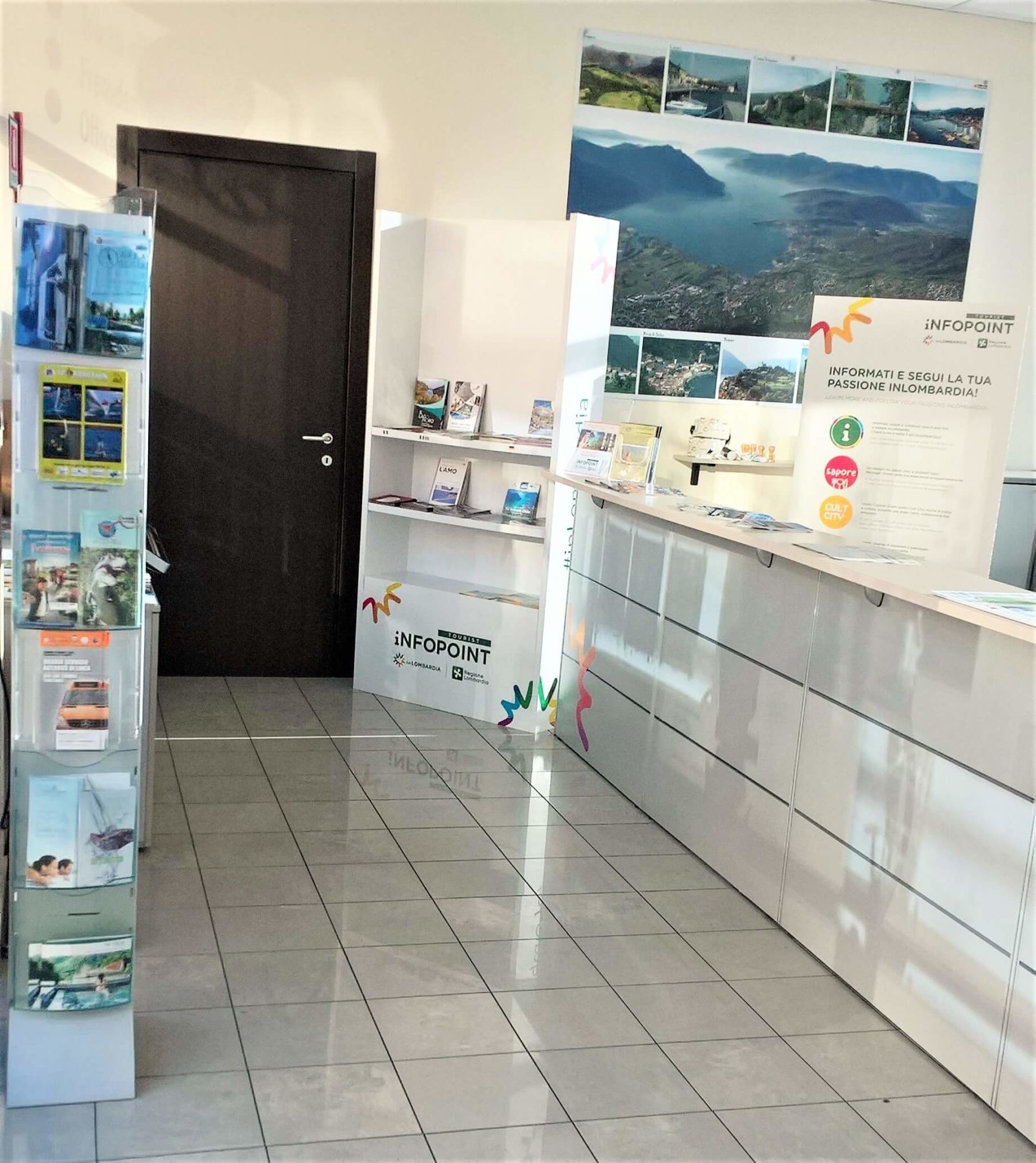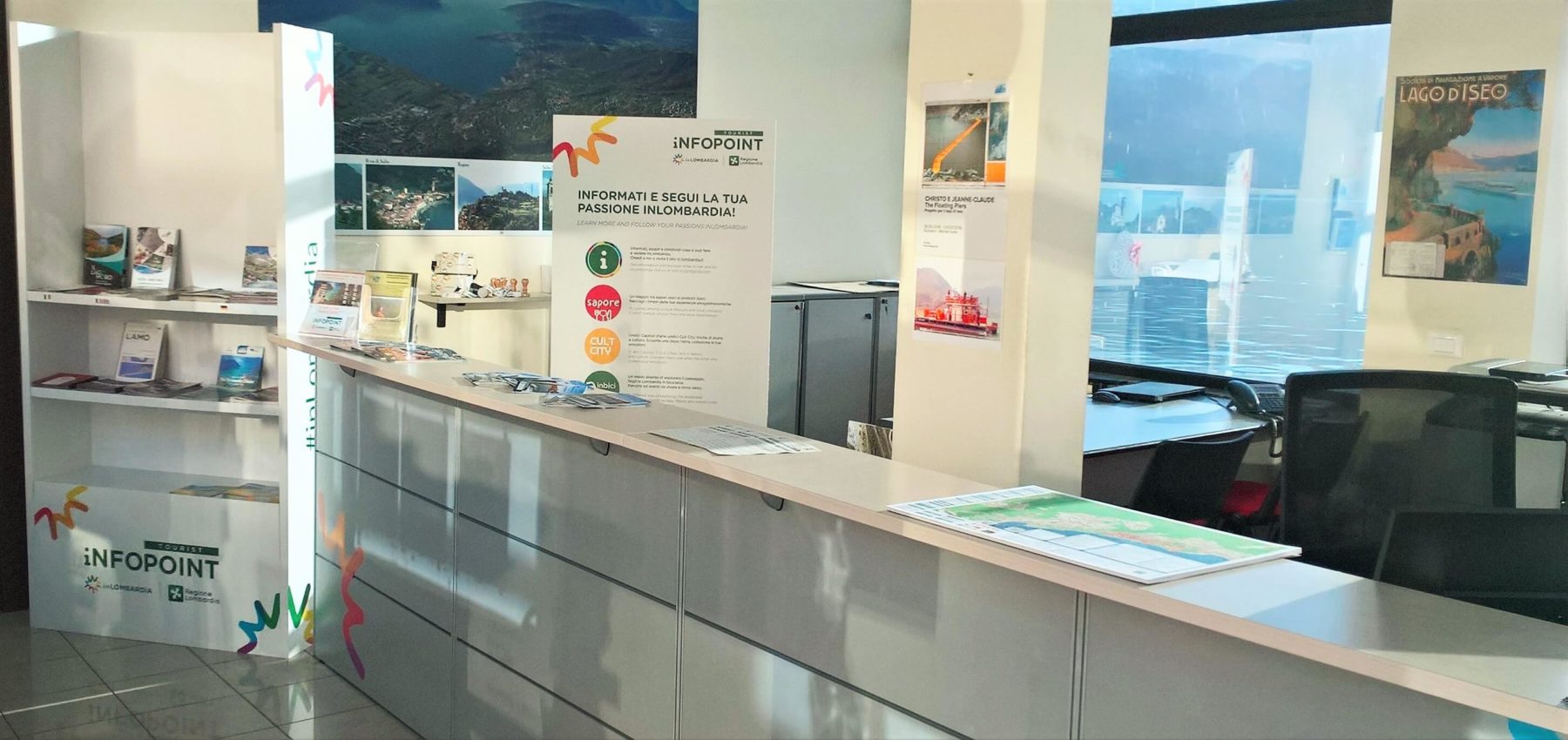 Infopoint Alto Lago d'Iseo
Alto Lago d'Iseo Tourism Office in Lovere is found in the centrally located Piazza 13 Martiri square, easily reached by any means of transport whether public or private, due to its strategic position linking Valle Camonica, all of Lake Iseo and Val Cavalina.
The main services offered to visitors are:
information and distribution of materials regarding historical, naturalistic, cultural, artistic and sports issues of the specific area and the entire Bergamo province;
distribution of panoramic maps of paths and excursions for exploring the natural heritage of upper Lake Iseo;
information on lodging and dining in the upper Lake Iseo area;
information on transport and roads;
information and dispensing of sticker permits for watercraft moored in the harbours managed by the Lake Basin Authority for Lakes Iseo, Endine and Moro.
At the Infopoint visitors can:
ask for and get #inLombardia Passport as well as #inLombardia Passport stamps;
get a stamp on their "Cammino di Carlo Magno"/"Cammino Alta Via delle Grazie" credencial (passport).
The upper Lake Iseo area is found on the northern Bergamo province shore of Lake Iseo, just kilometres away from the cities of Bergamo, Brescia and Milan and from Orio al Serio, Milan-Malpensa and Linate international airports, to which it is linked by an efficient public transport network.
It is a land teeming with art, history, traditions and enchanting landscapes ranging from gentle and sunny hilltops and the virgin pinewood at Bossico to the magnificent upland of Fonteno and stunning spectacle of the Orrido del Bogn, dizzying sheer rock faces plunging into the lake. Countless panoramic views can be enjoyed at Castro and the communities of Rogno, Fonteno and Costa Volpino, the town where the popular cycling track begins with a modern bridge over the Oglio River.
With its marina, the town of Lovere is particularly renowned and the well preserved historic centre is considered one of Italy's most beautiful with many imposing churches and magnificent palaces. Amongst these, the most important is undoubtedly the building of the Tadini Art Gallery and Academy, which contains several works of fine art by Antonio Canova. There has been growing interest for the "Bueno Fonteno" cave system, for the "Valle del Freddo" (Cold Valley) natural reserve and the wide variety of sports and leisure activities.