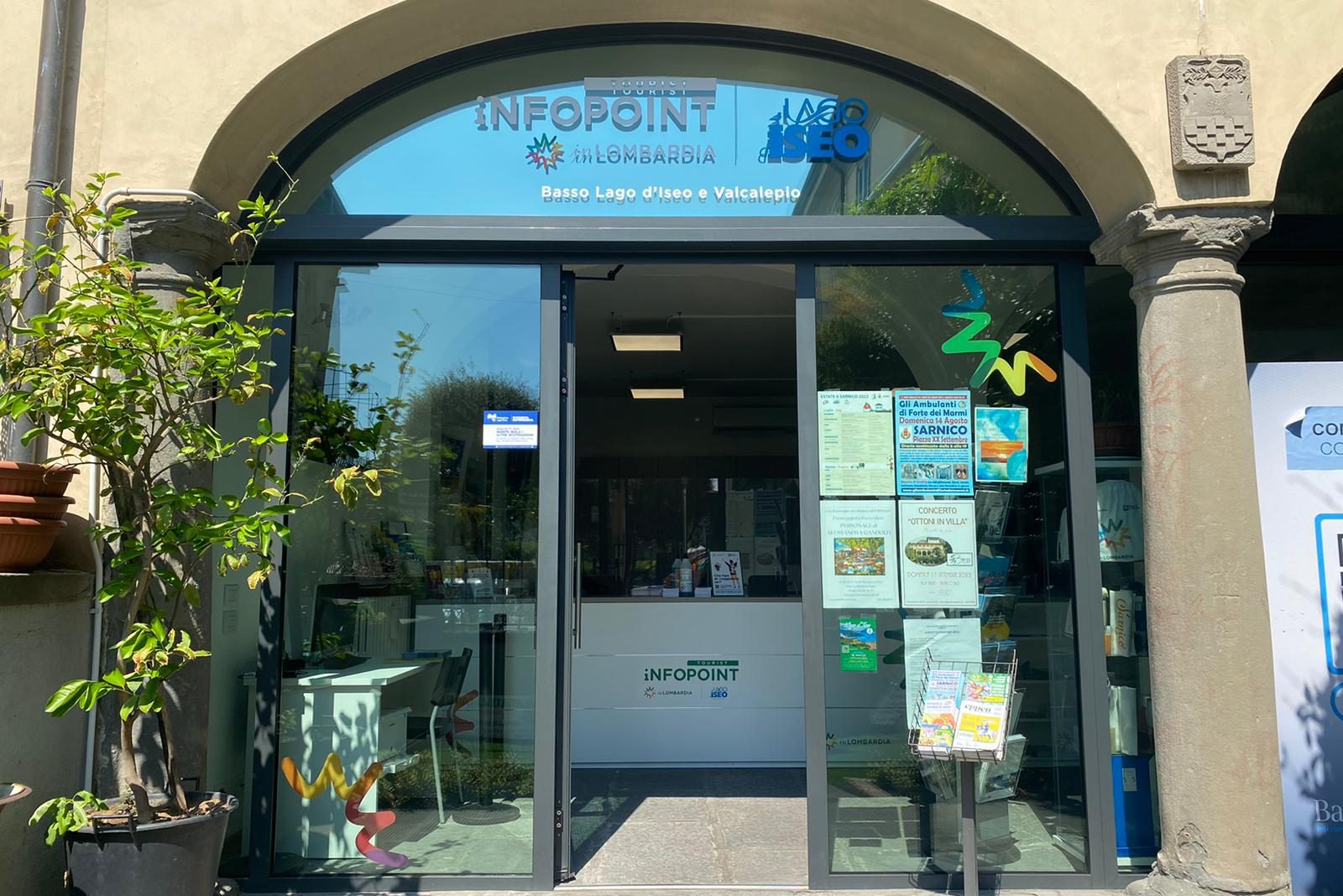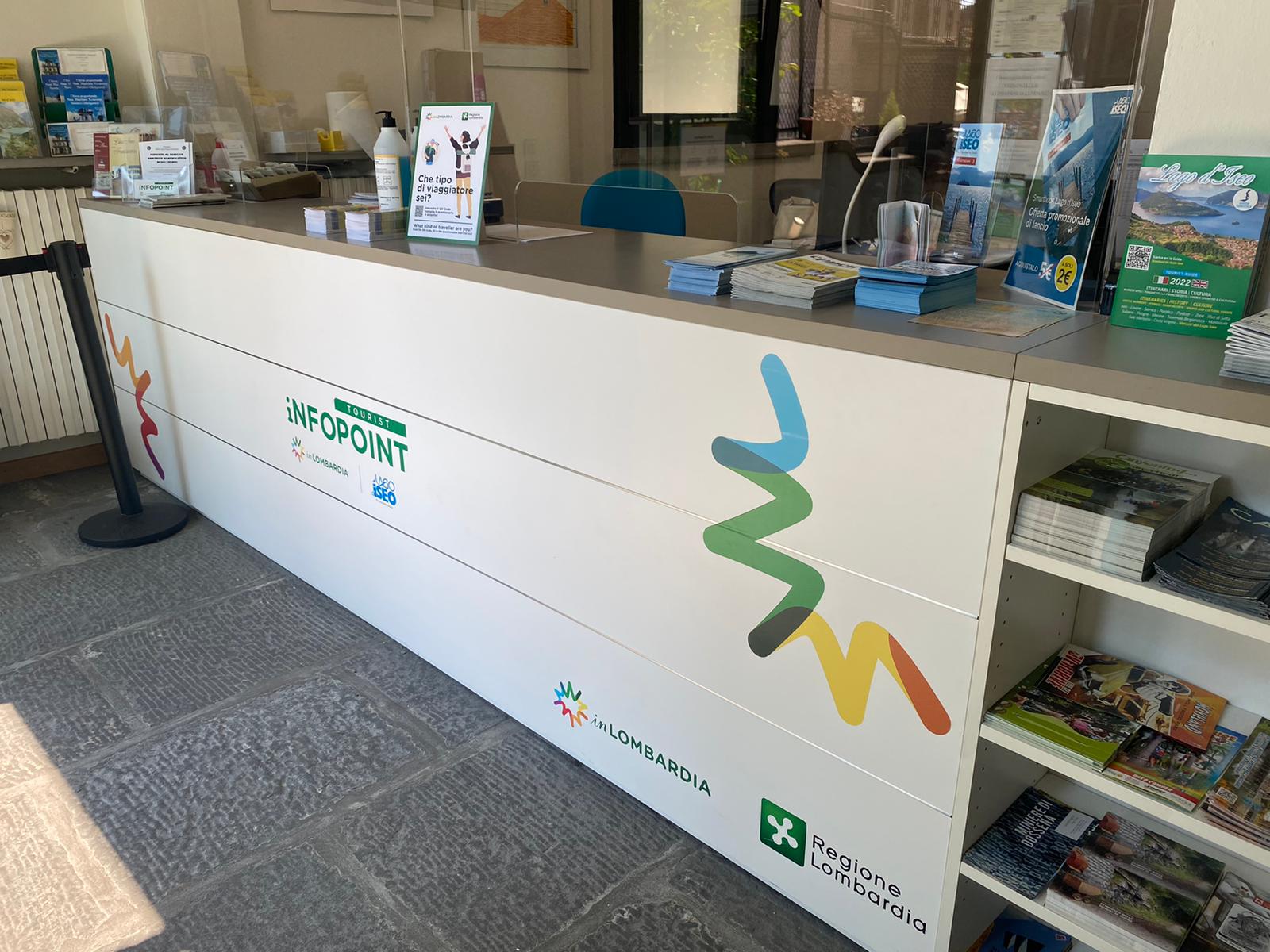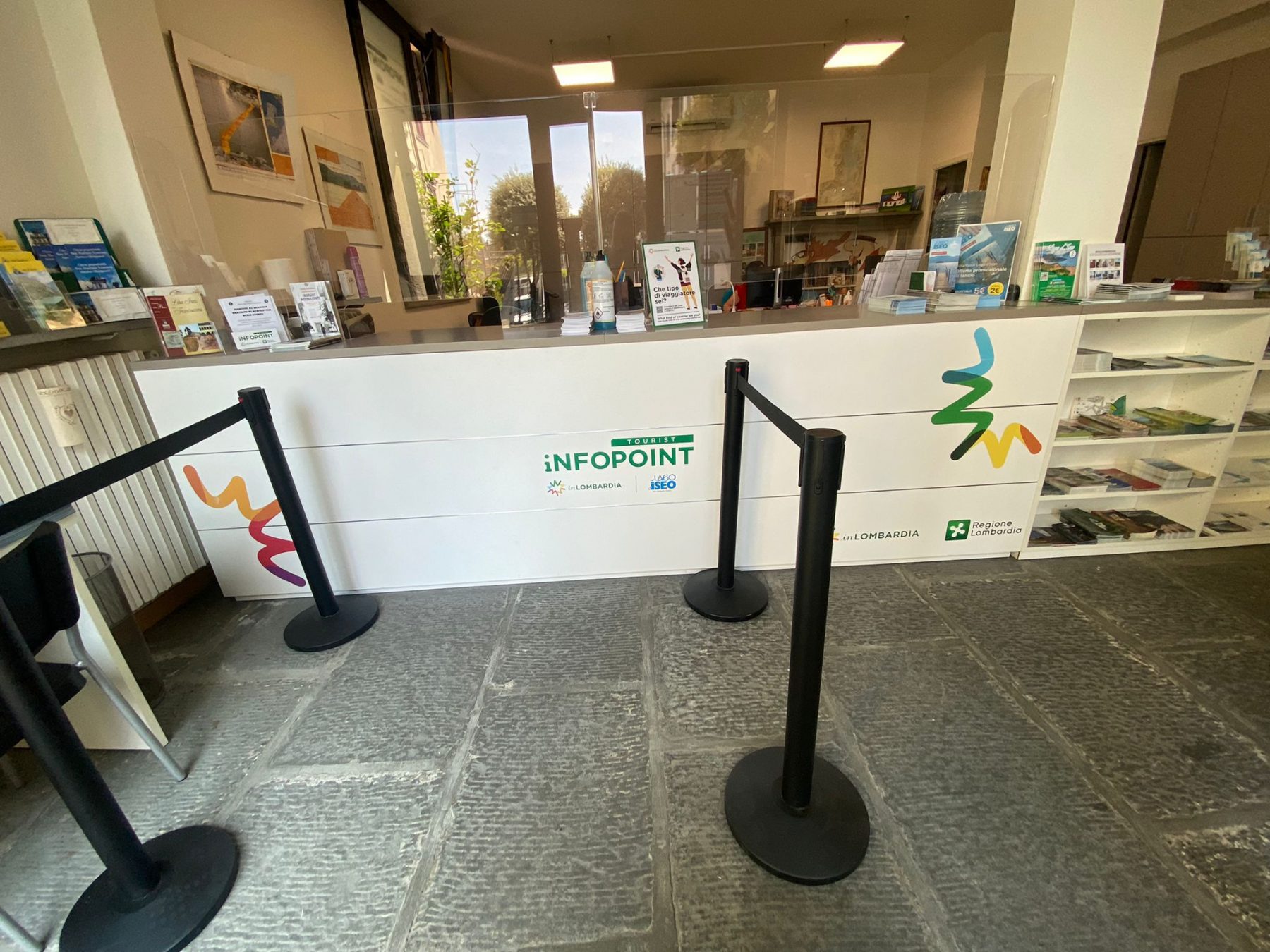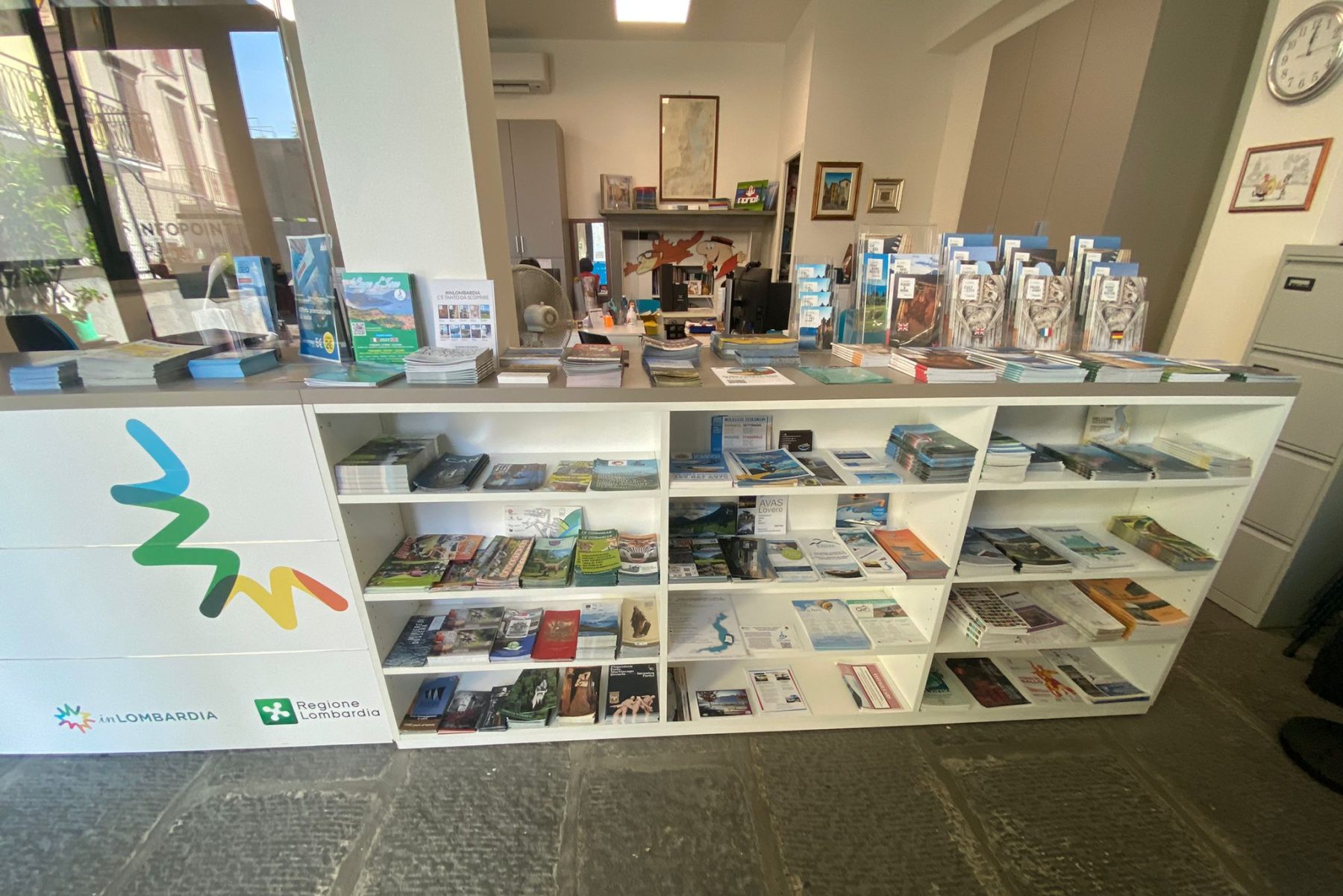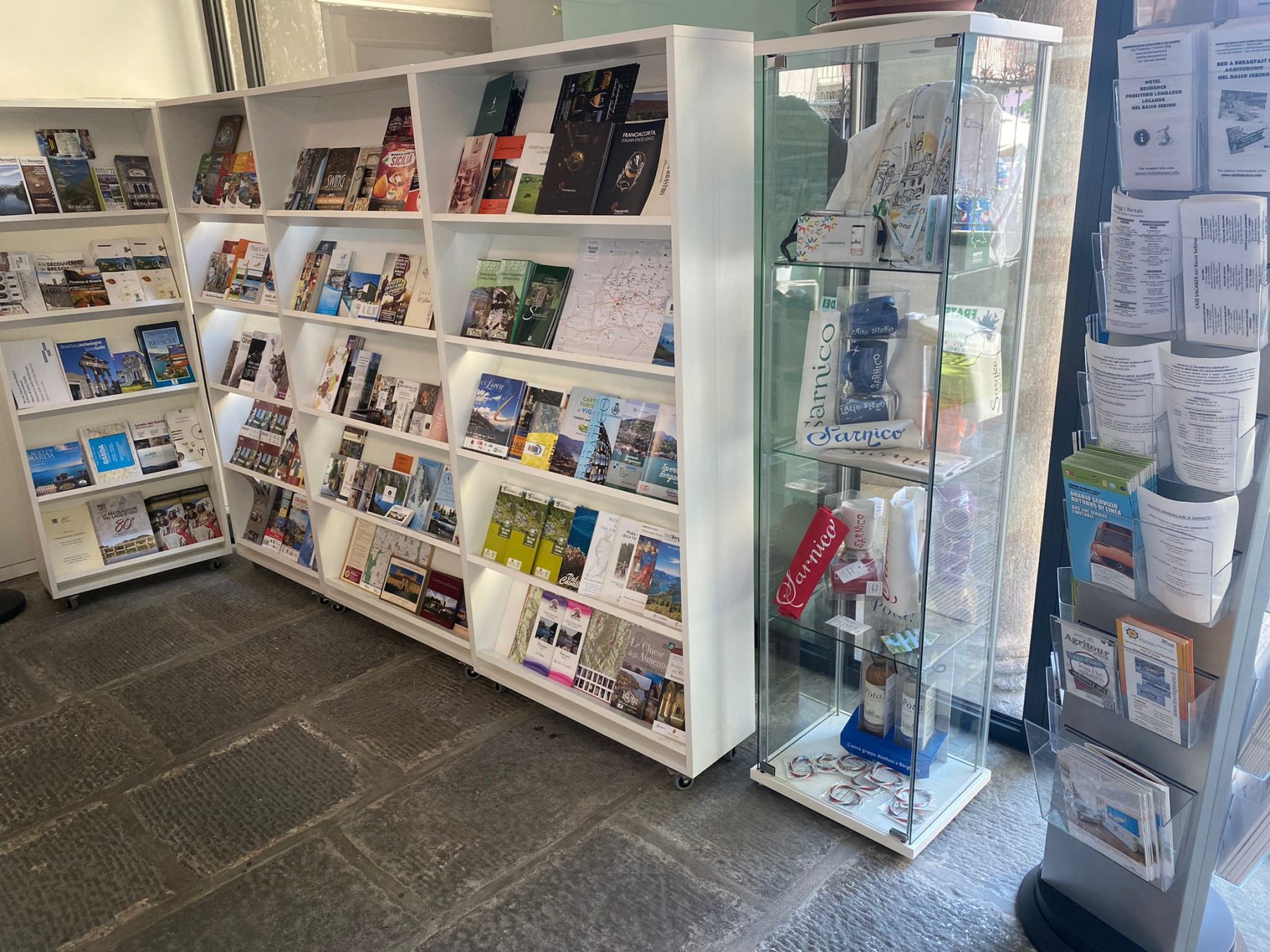 Infopoint Basso Lago d'Iseo e Valcalepio
The Infopoint Basso Lago d'Iseo and Valcalepio is located in Sarnico in Via Tresanda 1, in the heart of the historic center and is managed by the Pro-Loco Sarnico.
The qualified staff is available for any information regarding the Basso Sebino area and the Province in general.
Our task is to make available to tourists and citizens all the information necessary to fully experience the area in which we operate.
The main services offered to visitors are:
– tourist reception;
– tourist information about the major tourist attractions of Lake Iseo and more generally of the entire province;
– information on accommodation facilities in the area;
– information on events and shows;
– publication and distribution of tourist material, brochures, brochures and maps, timetables of means of transport, calendars of events organized in the Basso Sebino area.
We are also:
– Ticket office for Navigazione Lago Iseo, both for ordinary line boats and for night and day cruises;
– Office to the public and Nautical Registers Office for the "Autorità di Bacino Lacuale dei laghi d'Iseo, Endine e Moro".
The territory of the Basso Sebino is located in the hinge area between the fertile Po valley and the first ripples of that part of the Alpine chain that geologists call the Southern Alps.
Geographically well-defined, it includes the southern part of the Bergamo shore of Lake Iseo and the immediate hinterland, almost all occupied by steep hills and mountains, rising from an altitude of 197 m a.s.l. in Sarnico to 753 m a.s.l. of Parzanica to the top of Mount Bronzone, 1,334 m a.s.l. The villages included Adrara San Martino, Adrara San Rocco, Castelli Calepio, Chiuduno, Credaro, Foresto Sparso, Gandosso, Grumello del Monte, Parzanica, Predore, Sarnico, Tavernola B.sca, Viadanica, Vigolo, for a total area of ​​approximately 123 km2 and a total of about 53,000 inhabitants.
The small settlements, connected by common historical events, are united by a precise environmental identity: Lake Iseo (or Sebino). The beauty of the places, happily defined as "between the mountains and the lake", is also reflected in the historic villages with elements of fortress structures, in the sanctuaries, and in the extraordinary art treasures. The communities overlooking the lake combine architectural elements of ancient nobility, traces of industrial archeology, and modern tourist structures, while the hinterland allows the happy discovery of a rural and mountain civilization still intact in many respects.
The Basso Sebino is also all to be discovered for food and wine, typical products (cheeses, salami, honey, wine, olive oil …), trekking along the hilly paths, water sports, cultural events, and folkloristic.