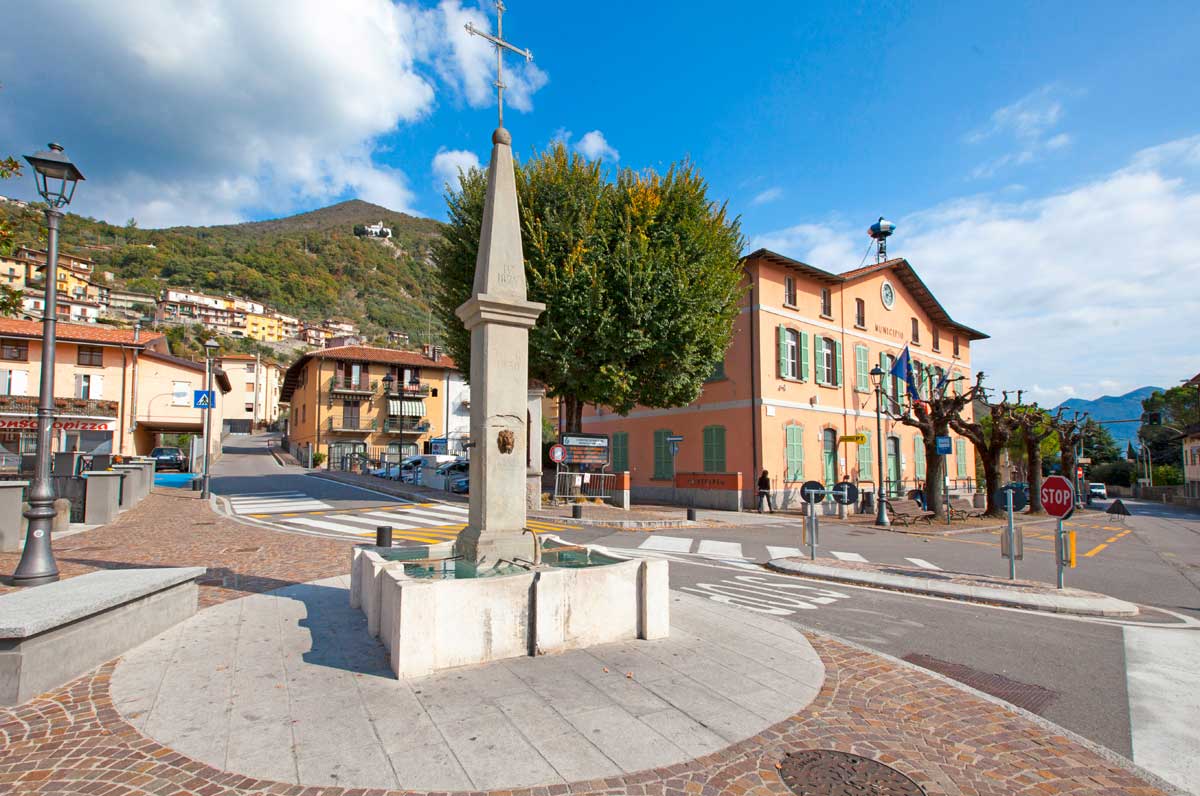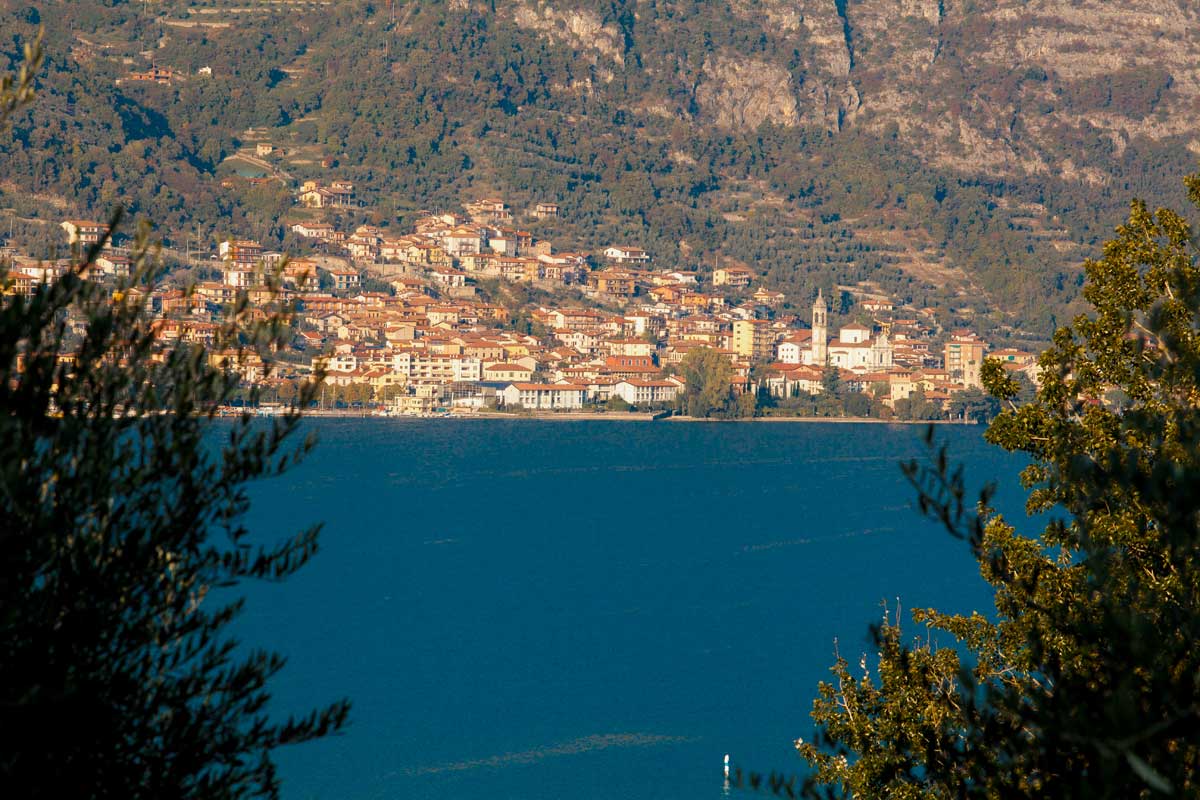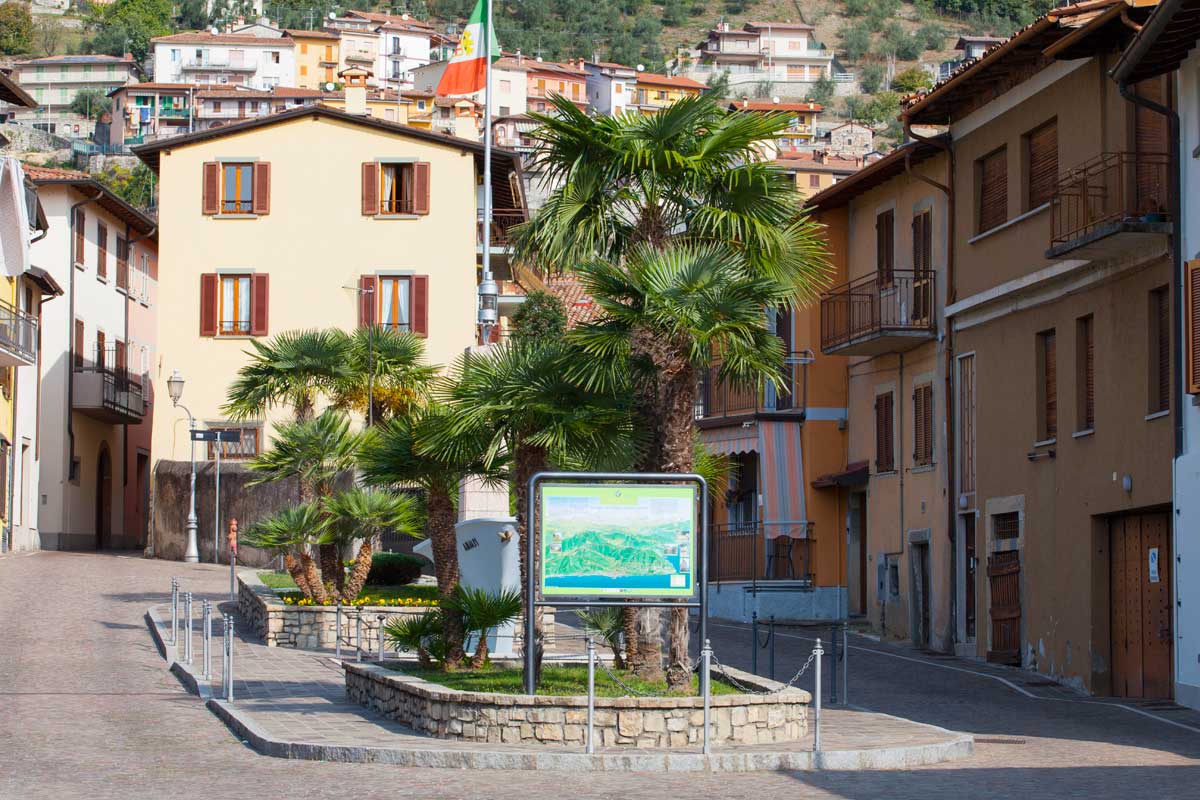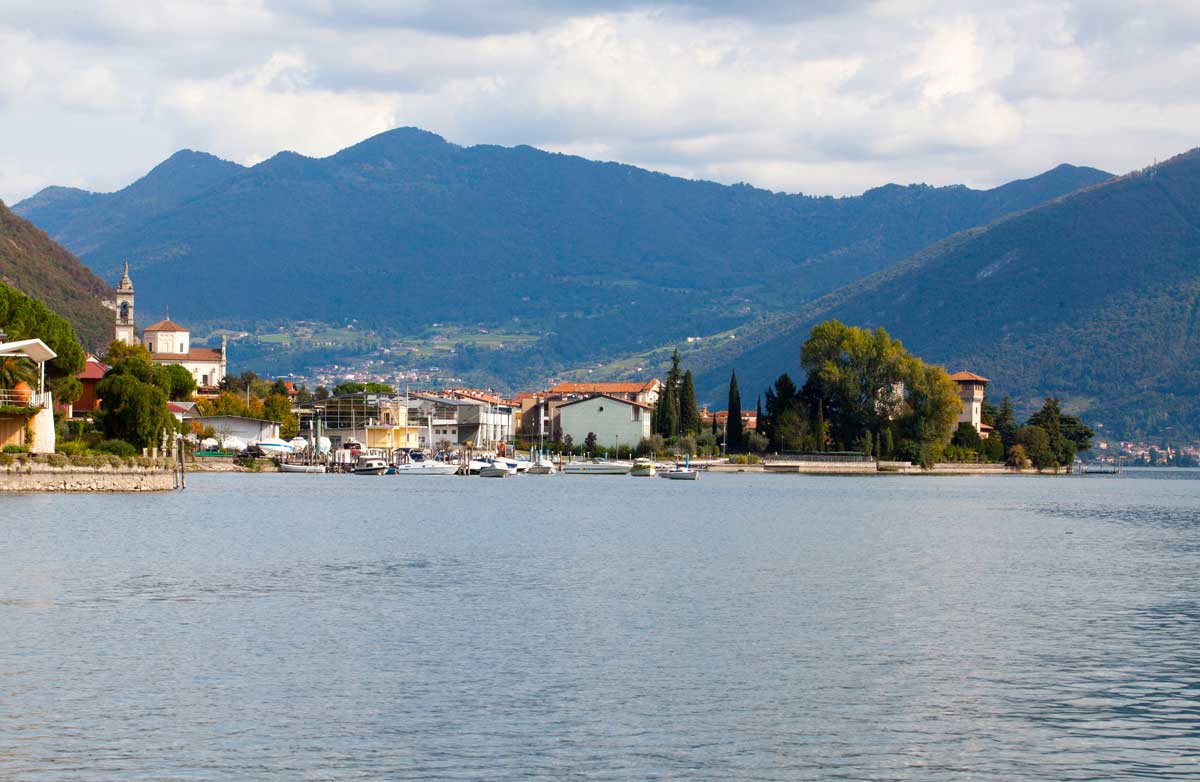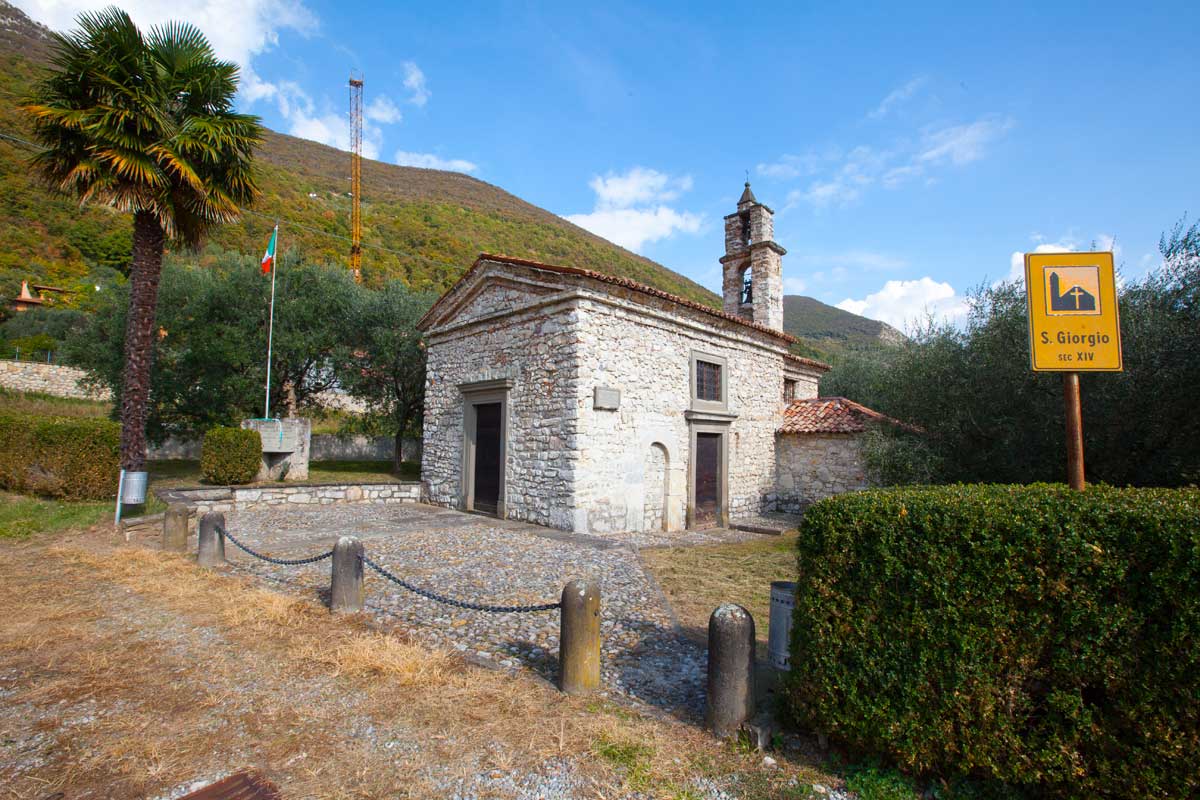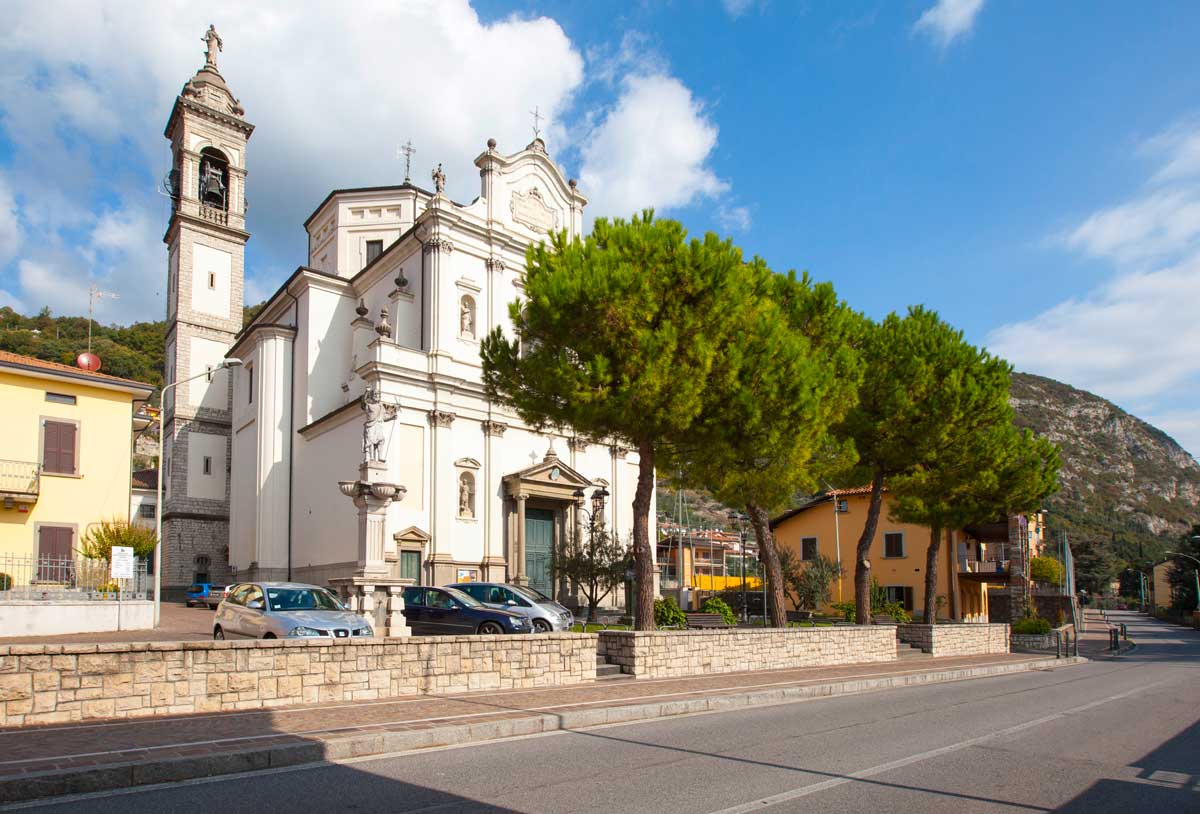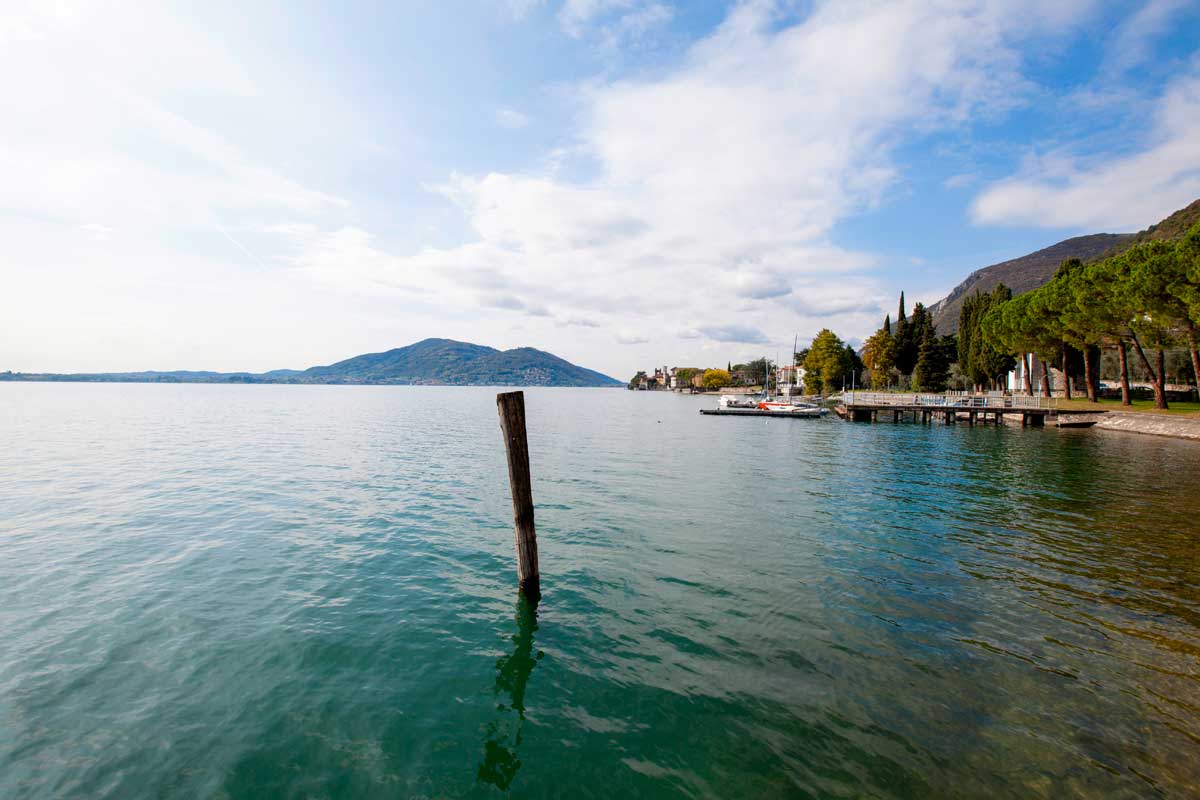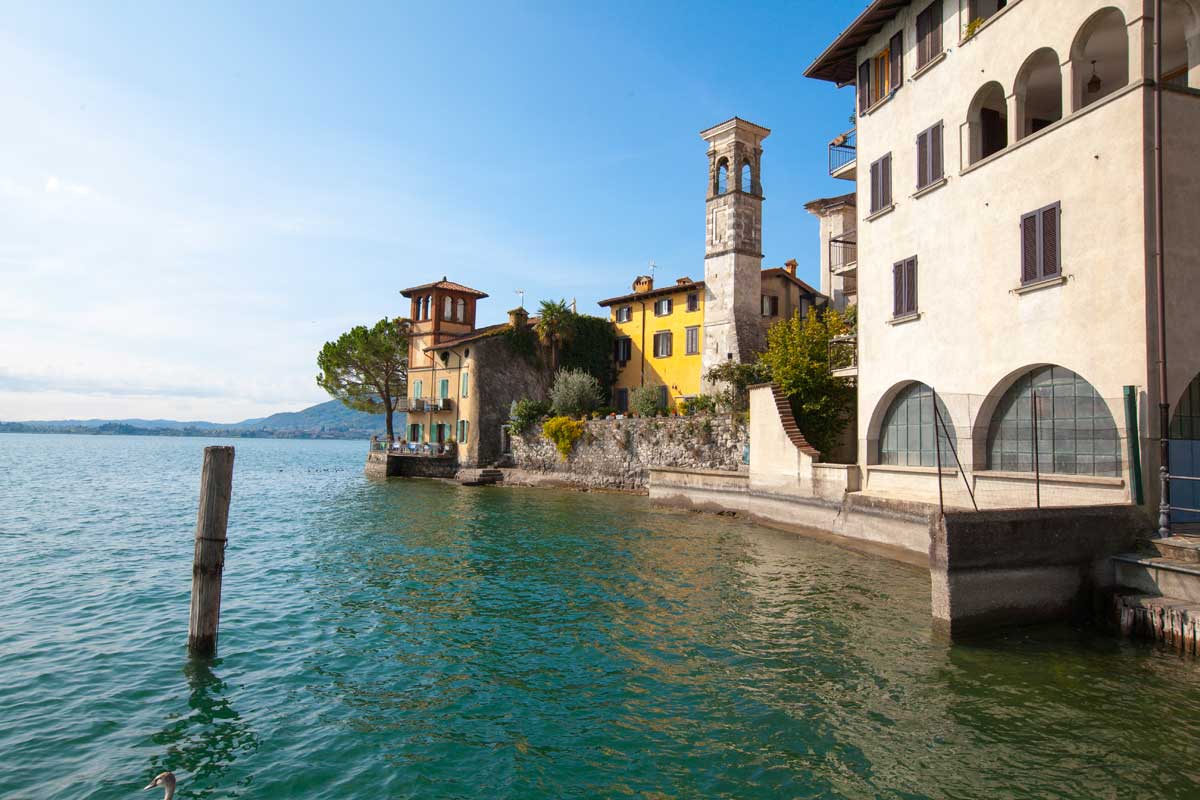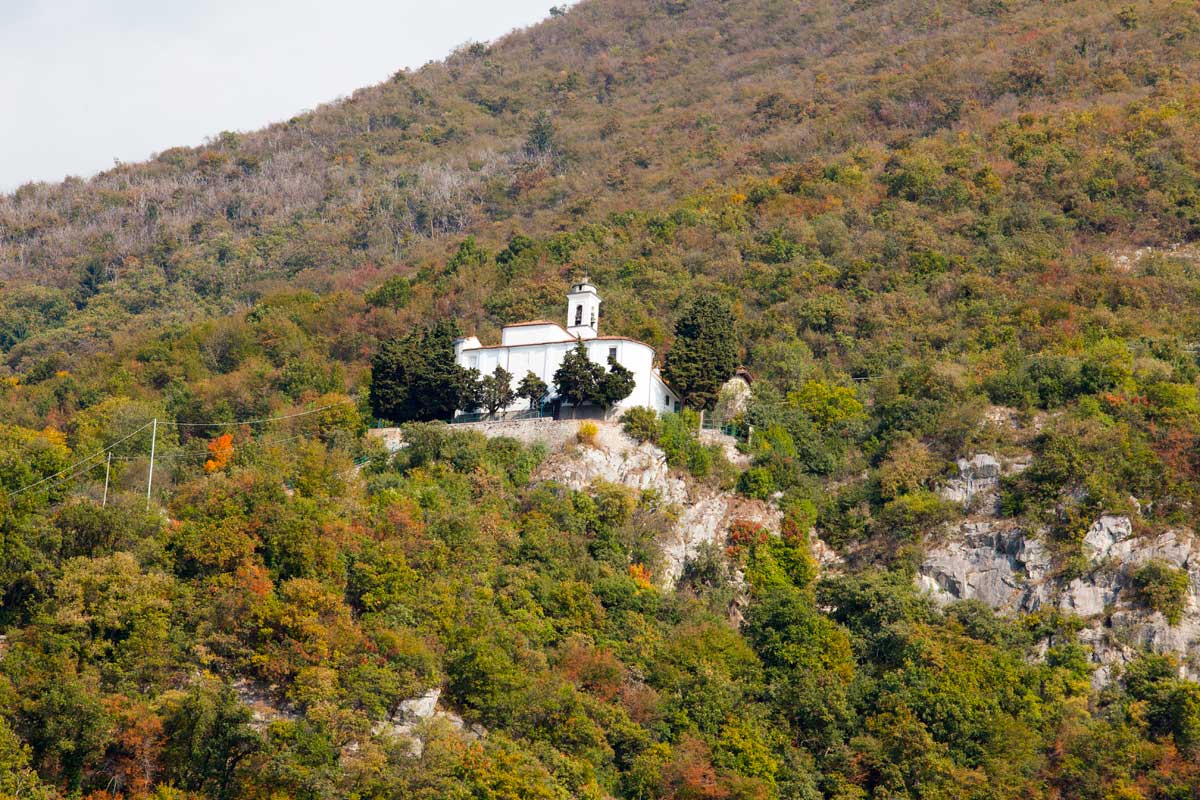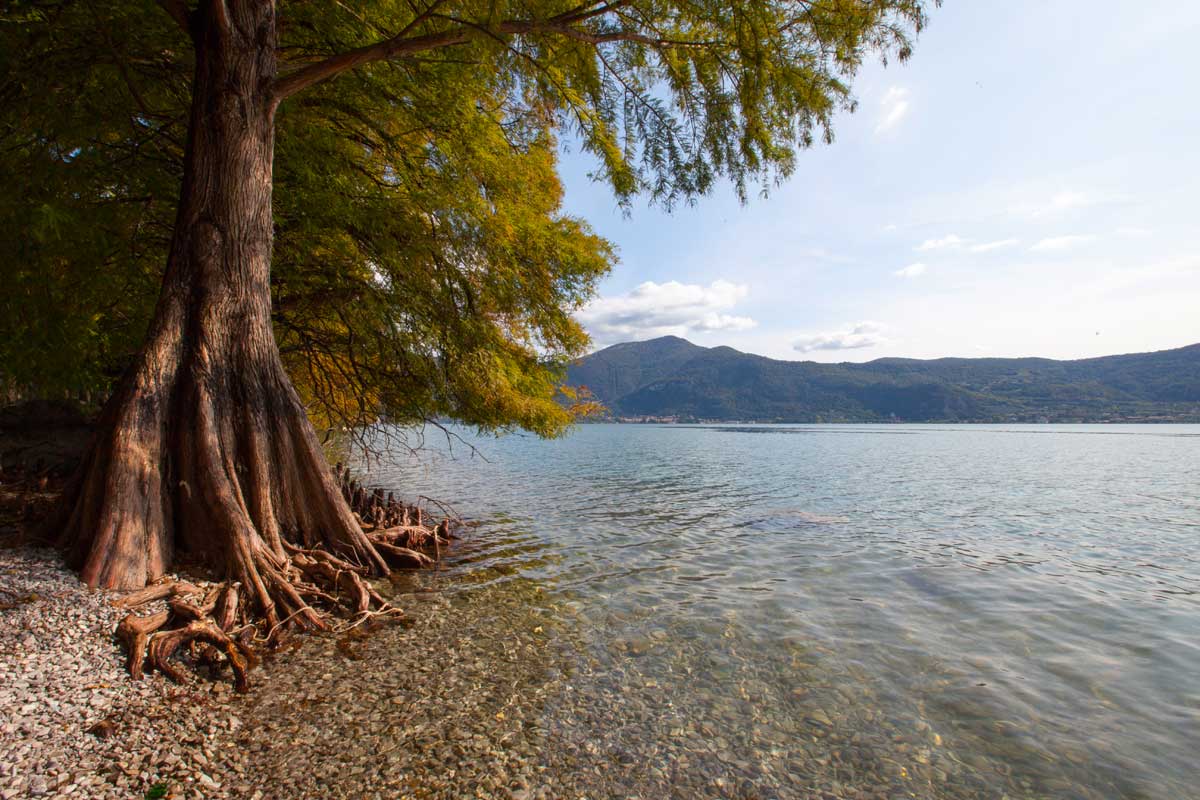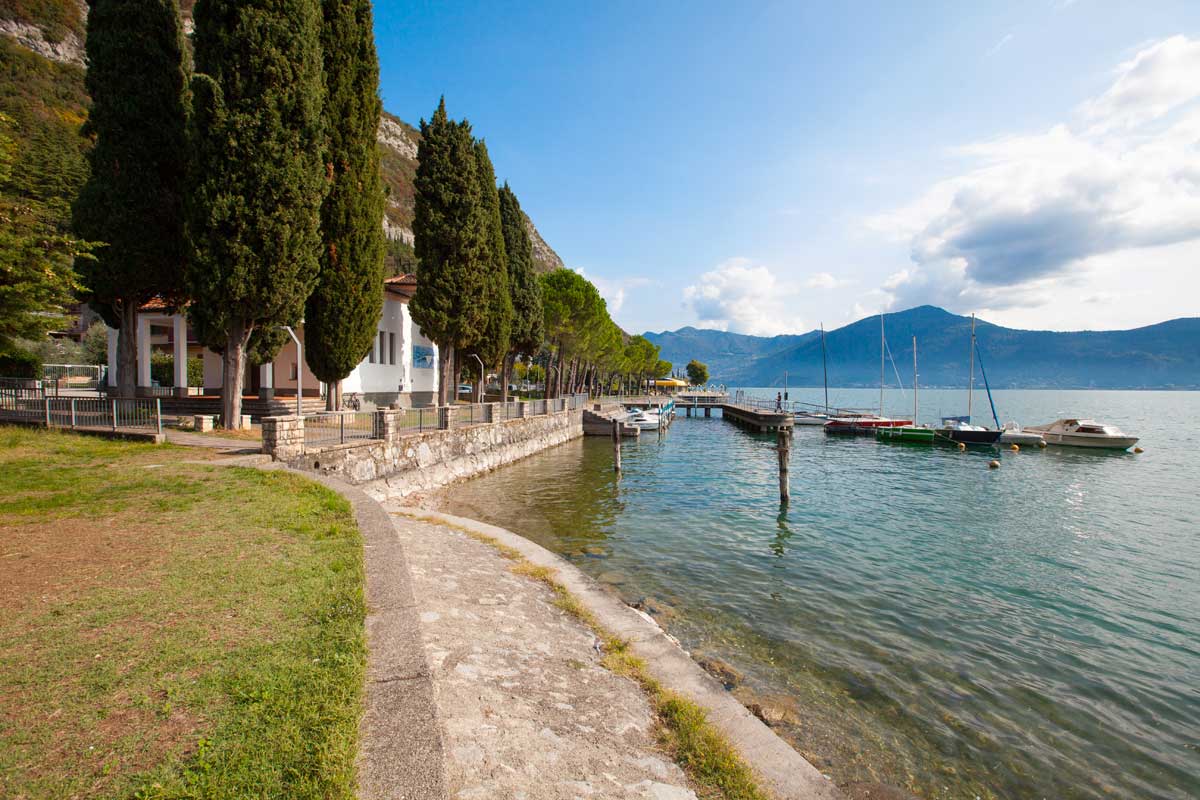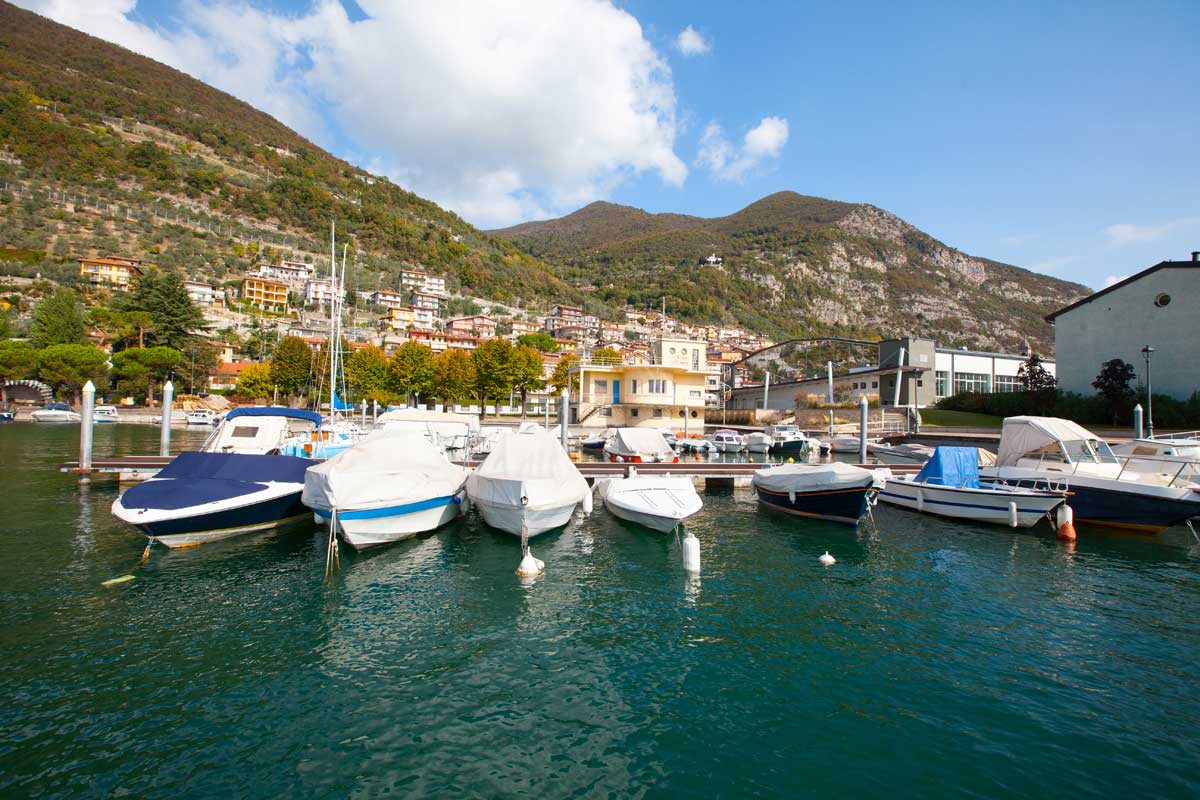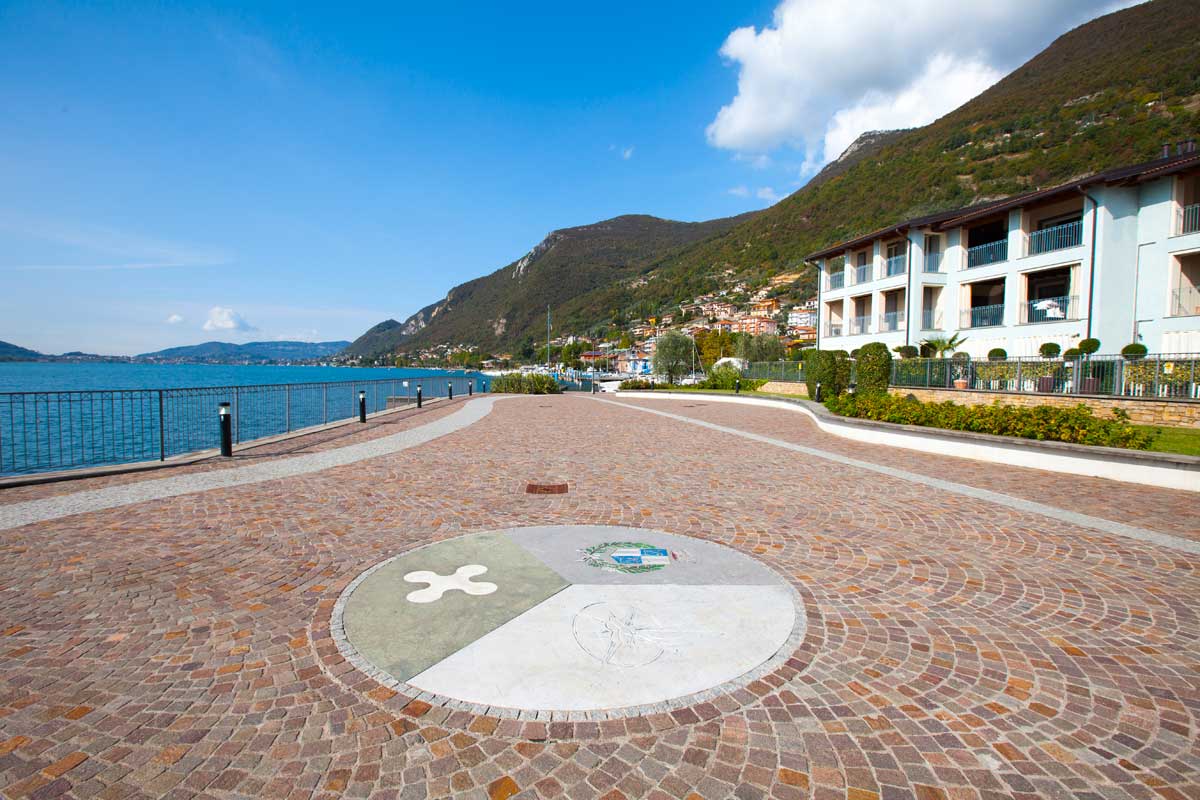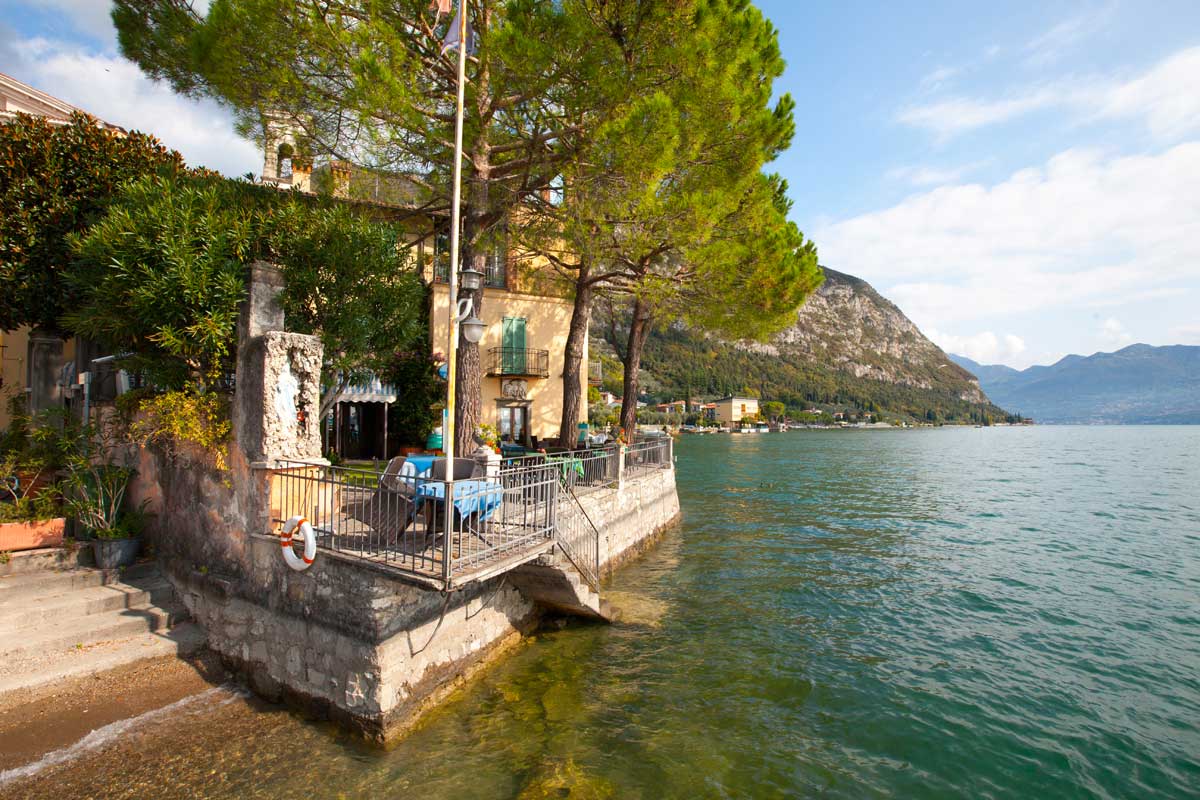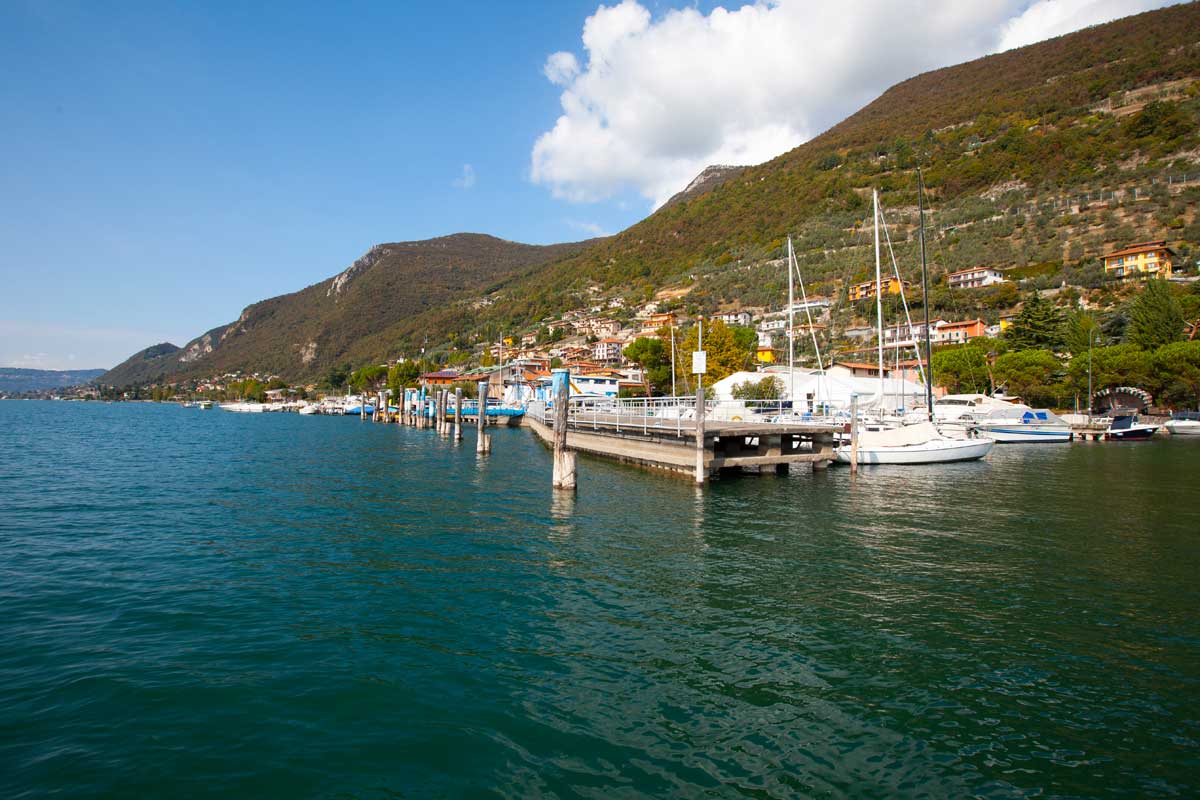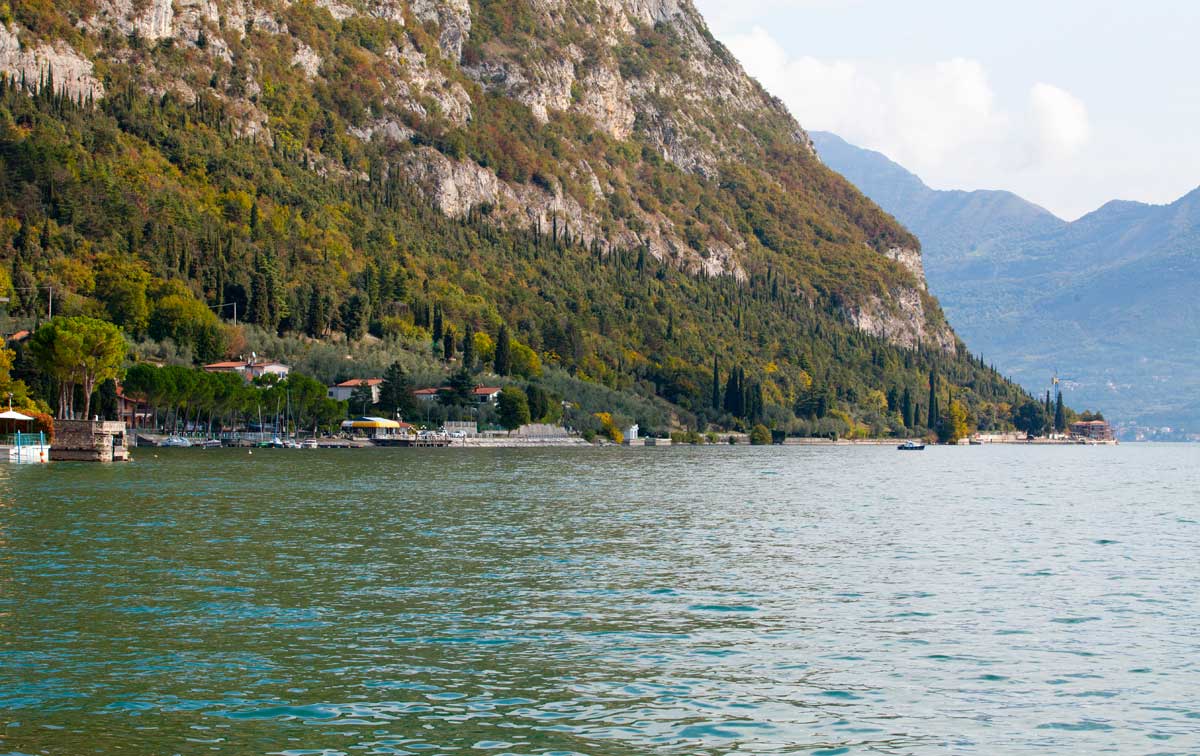 Predore means construction sites and crags, but also trails and beaches, restaurants and trendy places. In short, a small town for a great tourist offer which is worth trying!
SIGHTSEEING ATTRACTIONS
In the lakeside centre, the fourteenth-century Torre Foresti still stands today, curiously broken vertically. Halfway up the hill is the Sanctuary of the Madonna della Neve or San Gregorio, built in the fifteenth century, which can be reached by climbing a steep staircase of 288 steps. The rest of the old town is then characterised by narrow streets and stone houses. Coming from Sarnico you can see the small church of San Giorgio, built in the thirteenth century, very small and in typical Romanesque style. In a more central position stands the parish church dedicated to San Giovanni Battista and to the Sacred Heart, located near the municipal palace. Opposite, instead, stands the former Church of San Giovanni Battista, built around the year 1000 in the old nucleus of the lake, towards which the facade is facing.
NOT TO BE MISSED
The Roman Baths – The renovation of an area occupied by a disused factory in 2003, made it possible to discover a wide sector of a Roman villa. It was inhabited from the 1st century B.C. to the 4th century A.D. and is known for its thermal baths, which were built between the 2nd and 3rd centuries. The area of the thermal baths can now be visited, thanks to an antiquarium allowing visitors to look directly at the remains and follow their development from the right, immediately after the information panels.
Il Molo 31 – an aperitif at sunset or a candlelit dinner in this exclusive venue with its enchanting location and romantic atmosphere is an experience to be enjoyed!
EXCURSIONS AND SPORTS
Trekking – For those who love walking Predore offers trails of different order and degree on the hills and peaks that lie behind it. From the walk leading to the sanctuary of the Madonna della Neve, to the panoramic Sentiero del Corno, winding halfway up the hill to Tavernola Bergamasca, and the more challenging ones leading to Monte Bronzone.
Climbing – The Predore cliff is an excellent climbing gym, composed of different sectors with routes suitable to all tastes, from beginners (in the middle sector) to more expert climbers (the Aladino sector, with the Sogni di Gloria route 8c). Other sectors not to be missed on sunny winter days are the Gradoni ( Big Steps) and the Azzurro (Light Blue) Sector, an immense balcony above the Middle Sector. The rock is compact limestone, with holes and notches.
HOW TO GET THERE
By bus – Predore is served by the company Bergamo Trasporti
By boat – Predore can also be reached from the lake all year round. Timetable and routes: Navigazione Lago d'Iseo
Sport and nature in Predore
Cultural attractions in Predore
Accomodation in Predore
Where to eat in Predore