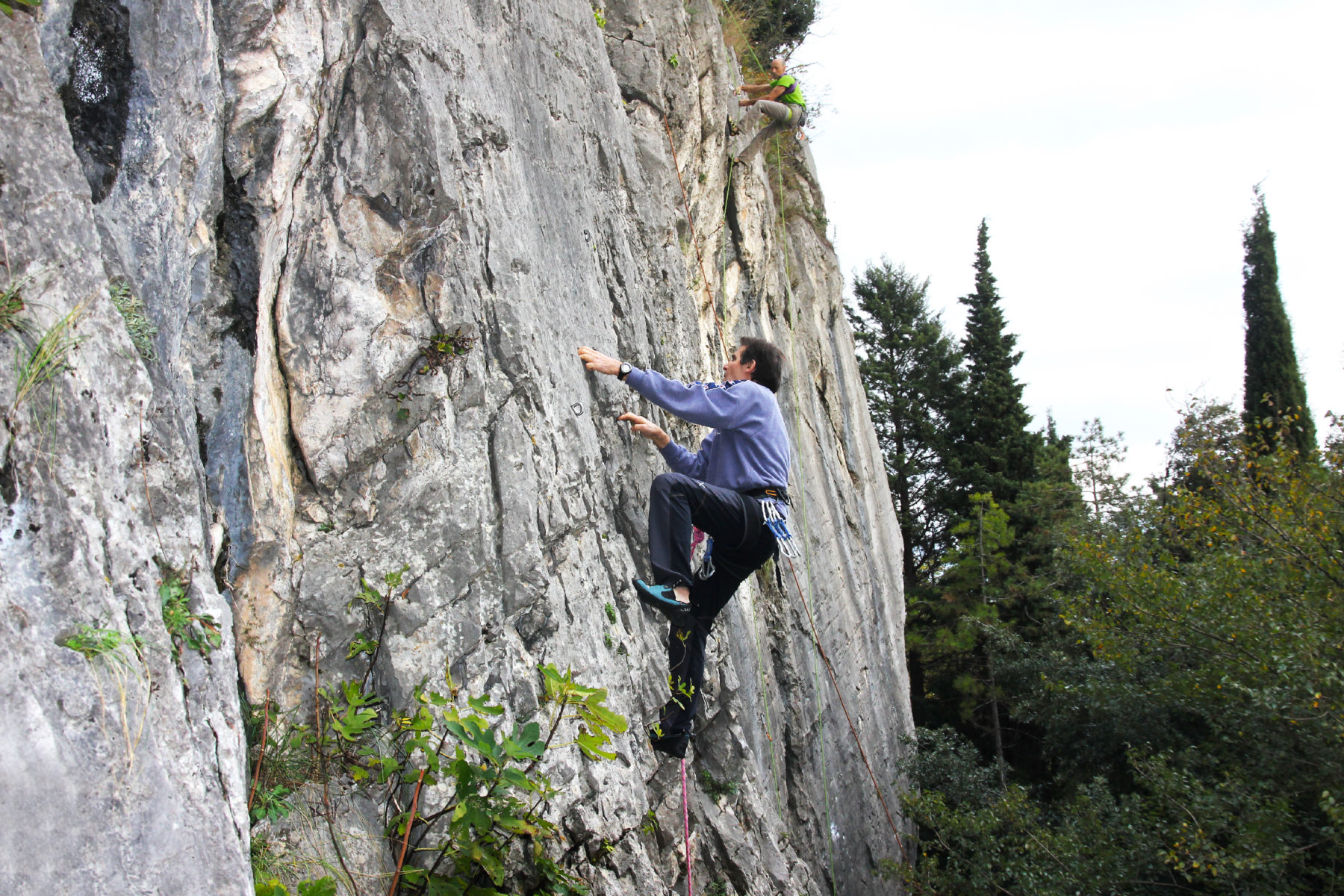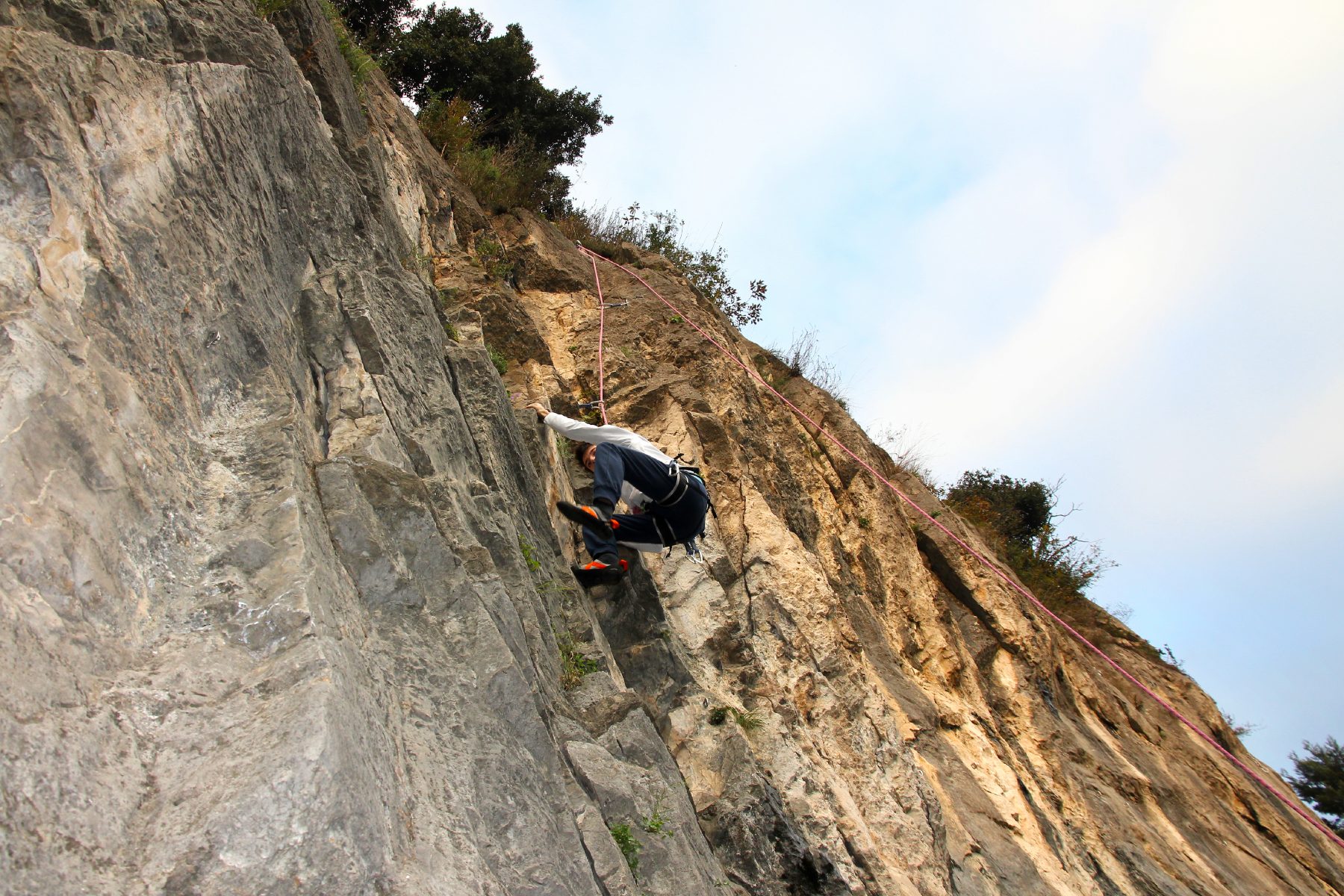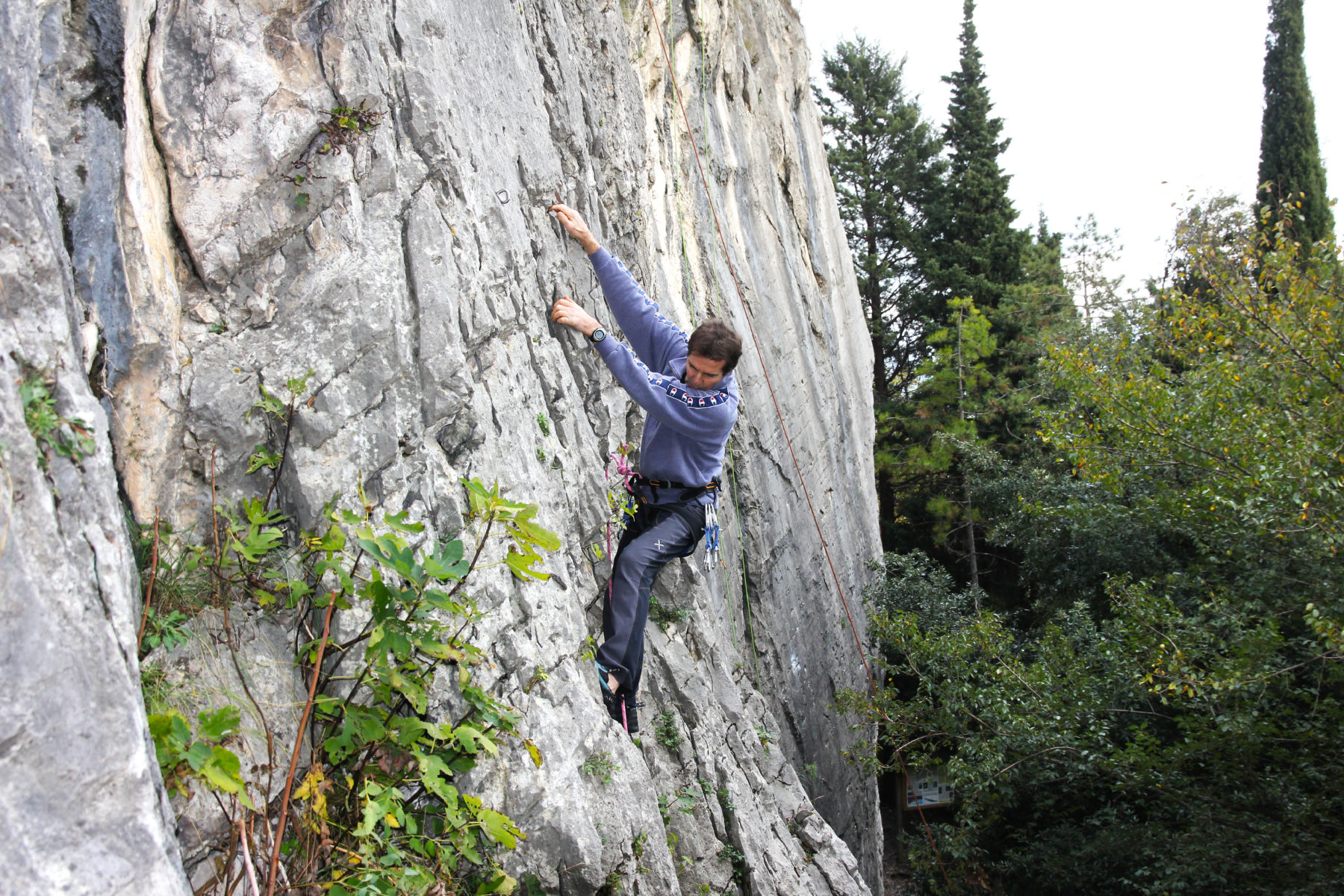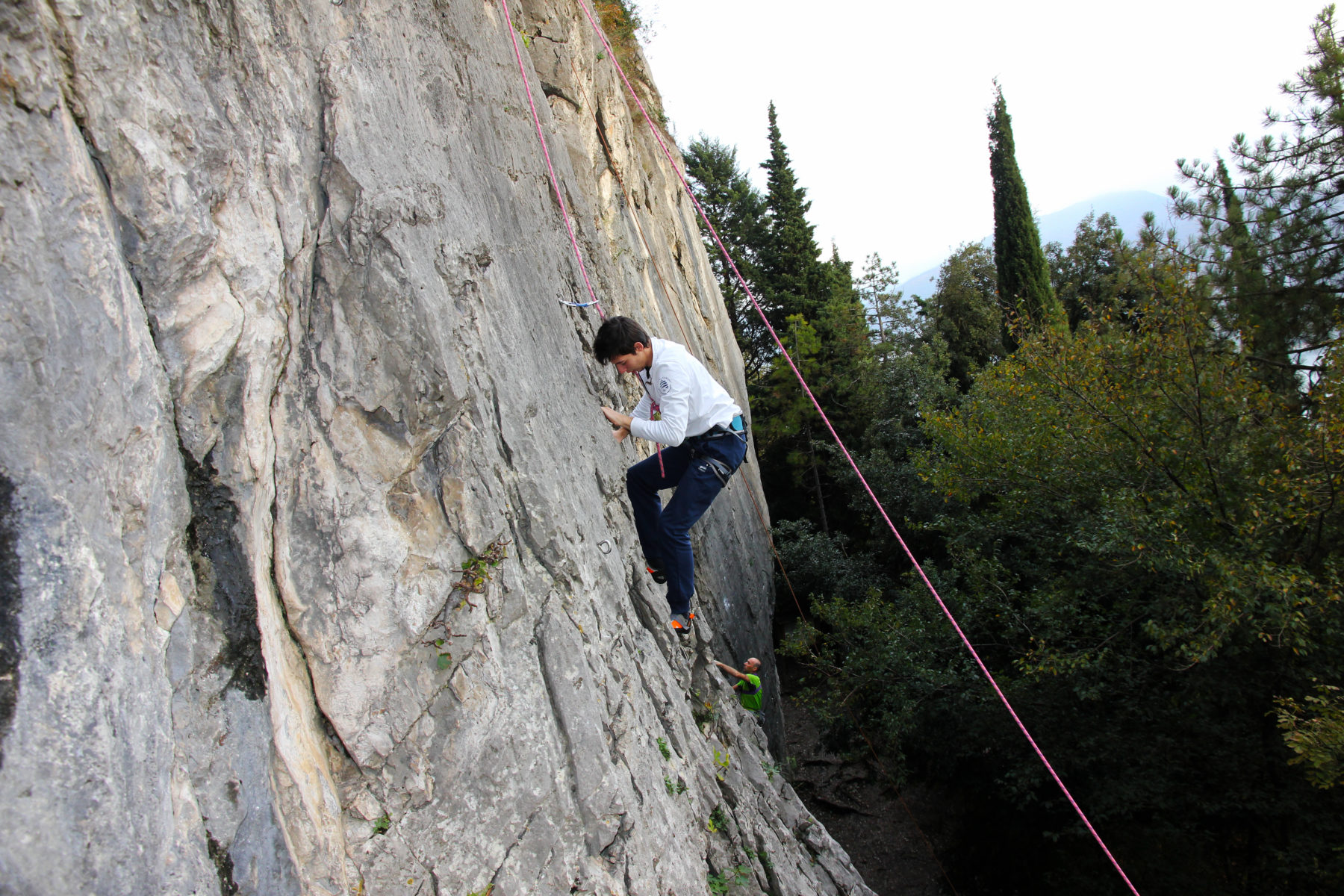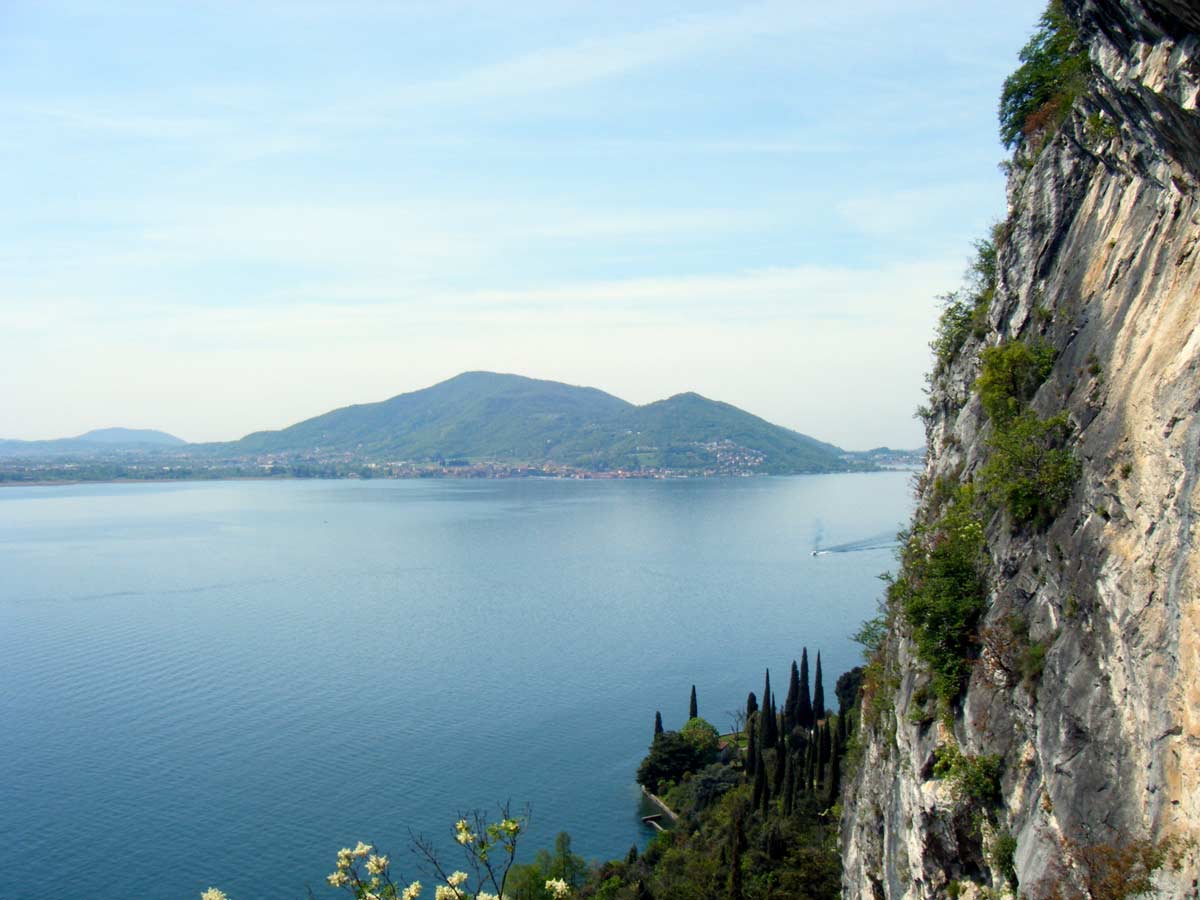 A wonderful cliff found on the Bergamo shore of Lake Iseo with a southern exposure. This well-known cliff is composed of different sectors with routes that are suitable to all tastes, from beginners (in the Middle Sector) to more expert climbers (Aladino sector, with the Sogni di Gloria route 8c).
Other sectors worthy of mention are the Gradoni (Big Steps) and the Azzurro (Azure) Sector, an immense balcony found above the Middle Sector, not to be missed on sunny winter days.
The rock is compact limestone, with holes and notches.
Access: Predore can be reached from Milan or Brescia, taking the Palazzolo sull'Oglio exit (A4 MI-VE, 22km after Bergamo) and proceeding toward Sarnico, along the Bergamo shore of Lake Iseo toward Lovere. After the town of Predore, continue for about 2 km, and park on the right near a small open space close to a villa if you want to climb the Aladino sector. For the middle sector, you can park in a small open space on the right a little after the villa (a sign indicates access to the cliff. Note: there are not many parking spaces). The sector can be reached by going upward for a couple of minutes. For the azure sector, you must proceed on the trail that forks off to the right. Here, crossing a small bridge, you will reach a trail that rises then forks off to the left, leading to the terrace at the top.
The climb: The cliff is composed of 7 sectors. The most popular routes are divided between the Middle sector (the simplest sector with around 20 routes, from 4a to 7b, of variable length, up to 20 m), Aladino (around 20 routes of around 20-25 m, with varying grades from 6a+ to 8c) and the Azzurro (Azure or upper). This is the panoramic sector with the greatest potential. There are around thirty routes, from 5c to NL. The length of the routes averages around 25-30 m.
Photos by: Roger Adventure
Trust the experience of: