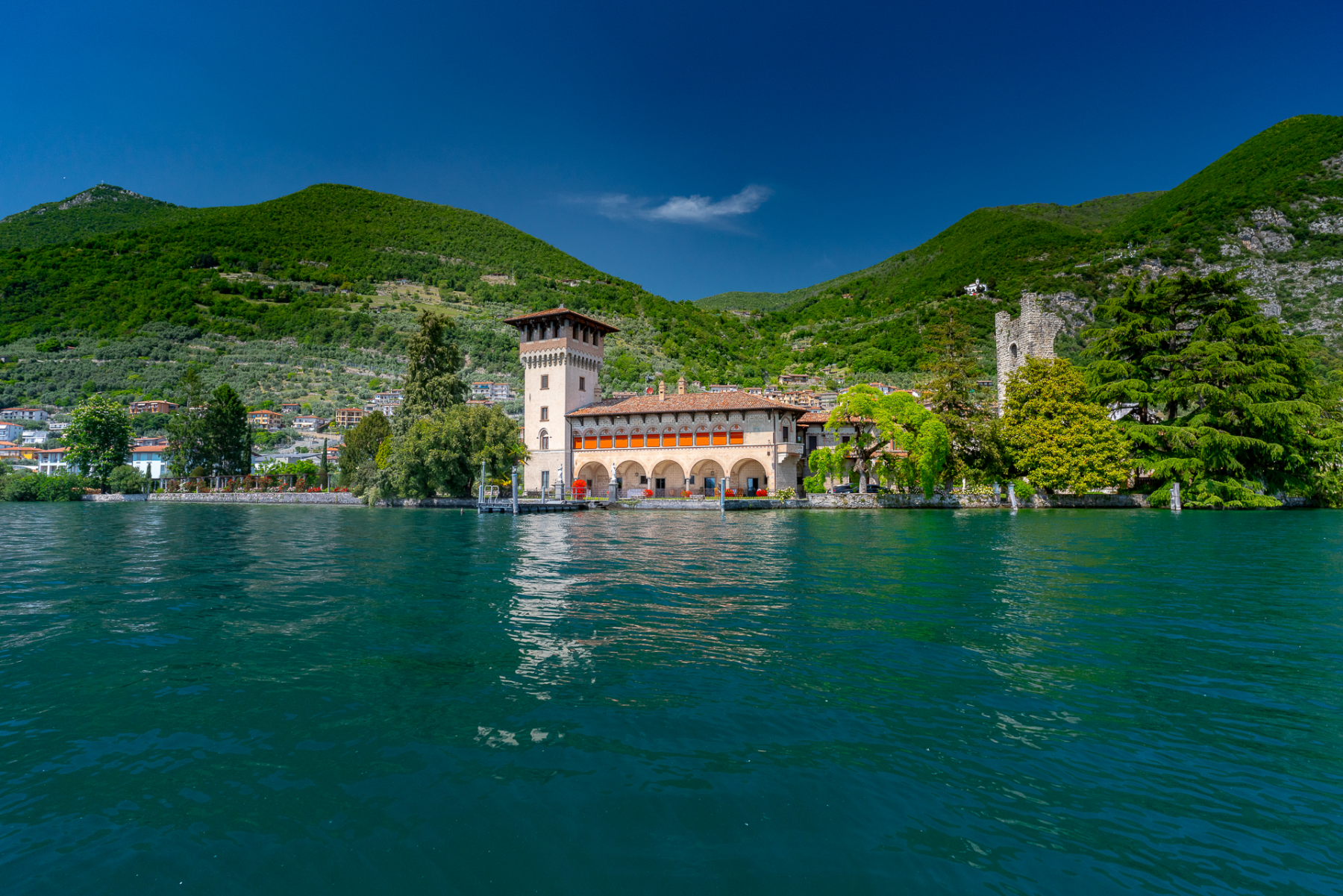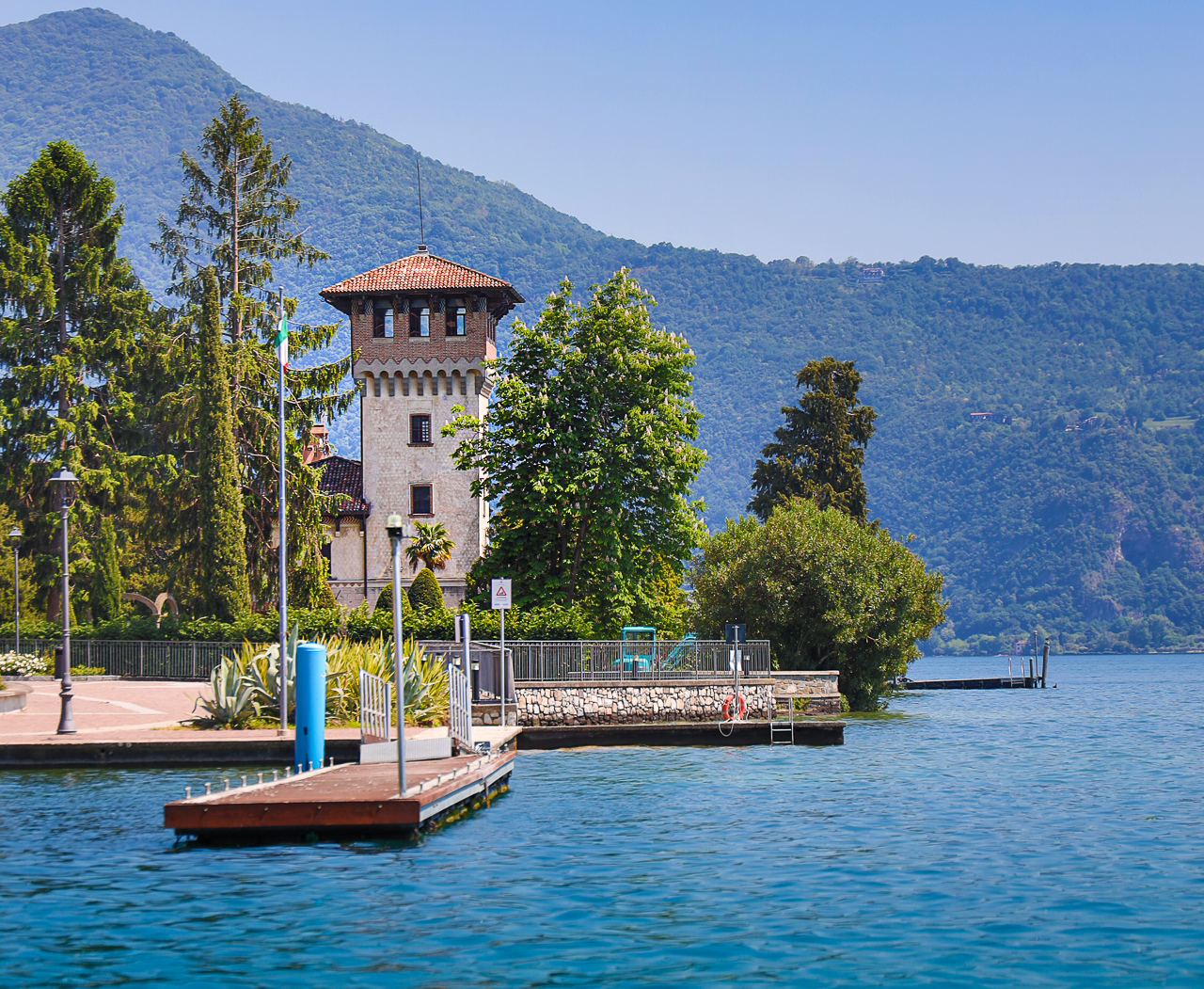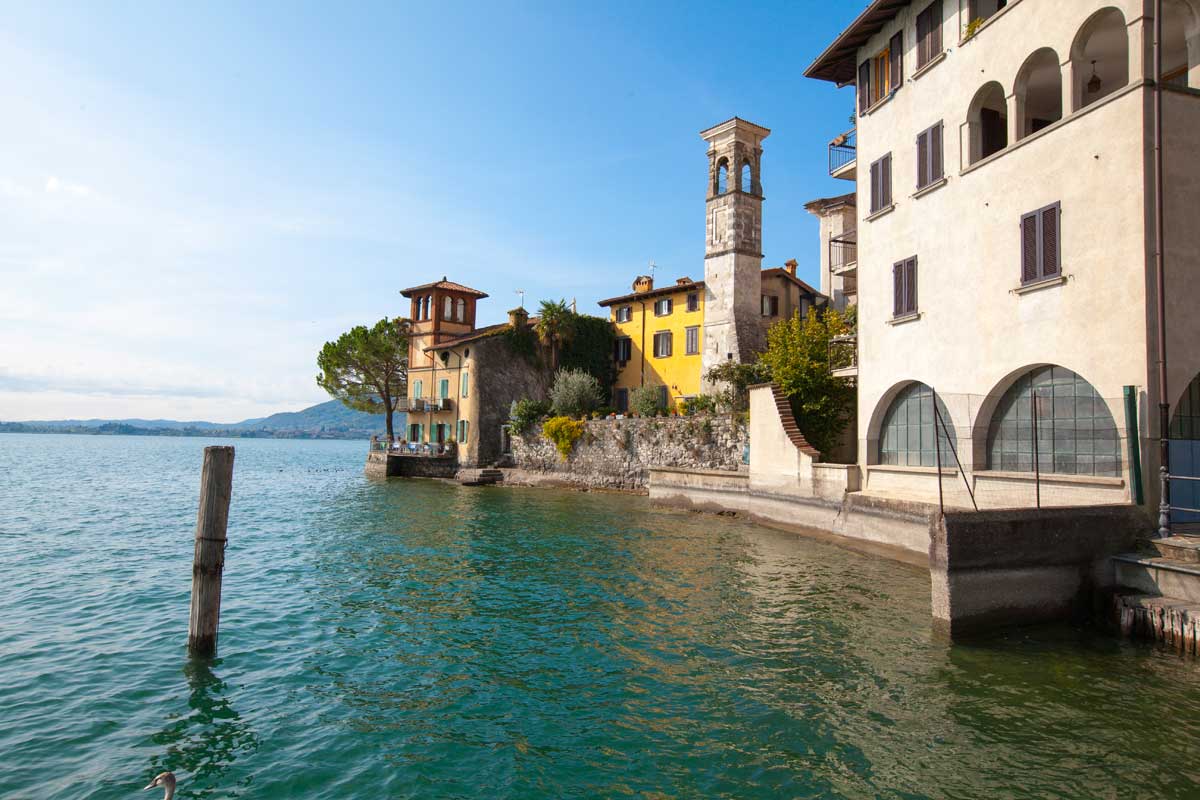 Listen to the podcast
Overlooking the shores of the lake in Predore, Villa Lanza is an Art Nouveau makeover of a stately home built in 1454 on the ruins of the ancient castle of Predore, destroyed by internal wars between Guelphs and Ghibellines. The only evidence of this fortification is the 13th century Torre Foresti, nicknamed the "halved tower". It carries with it the legend of the co-ownership of two Foresti brothers, one Guelph and the other Ghibelline: according to tradition, the tower would have been dismantled by one of the two to spite the other.
The remains of this building are still visible today, made up of white and grey blocks interspersed with loopholes for weapons and surmounted by arched windows for sighting. Two of the four merlons on which the wooden roof rested are also still visible.
Once past the tower, a gate welcomes visitors and opens their gaze to the view of the imposing building that stands out over the green garden, bordered by wide gravel walkways. The park of the villa consists of an Italian garden, a vegetable garden, an orchard, an archaeological area and a cave with the entrance to the lake, near which a monumental specimen of Lebanese cedar stands out majestically.