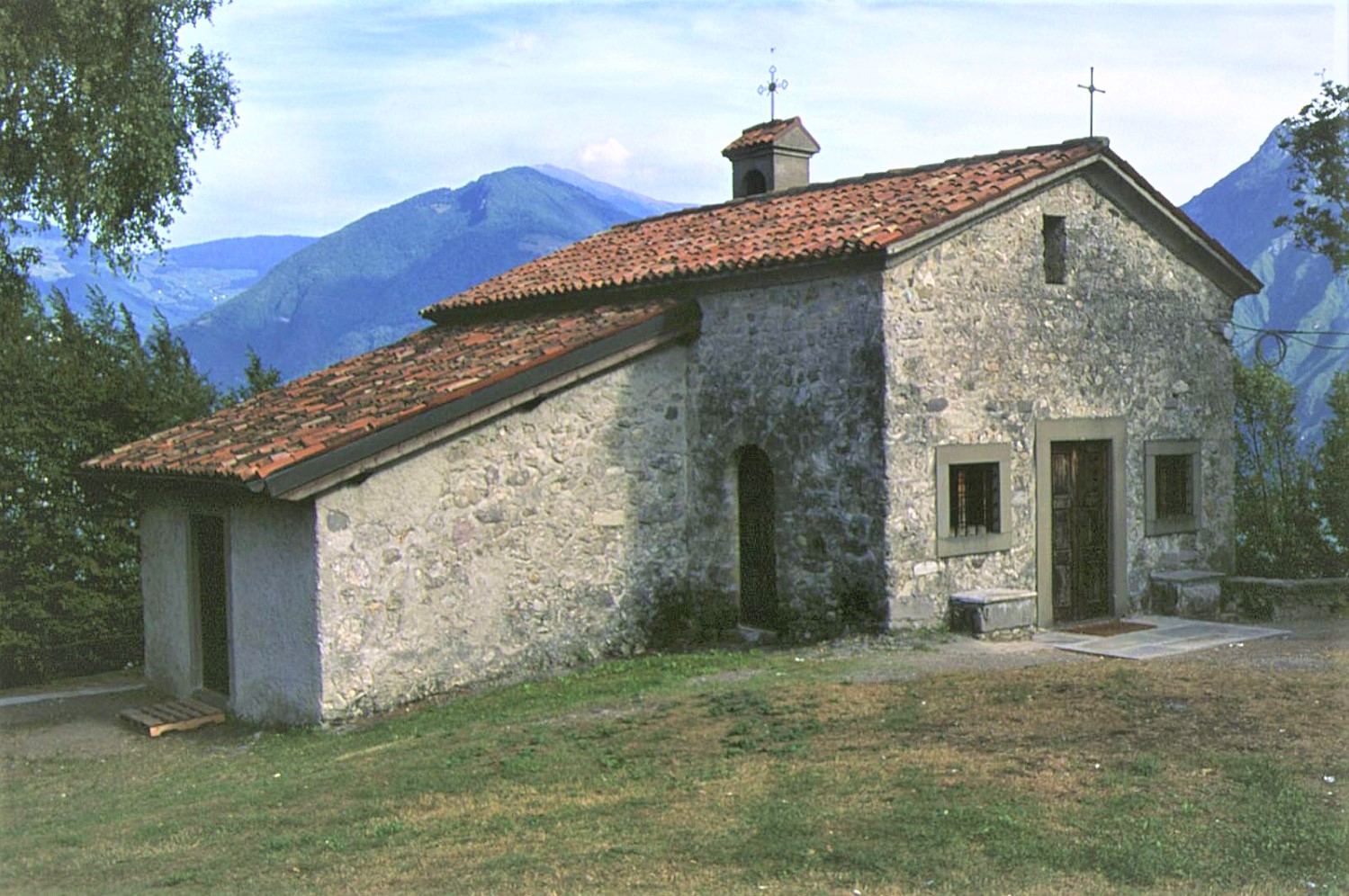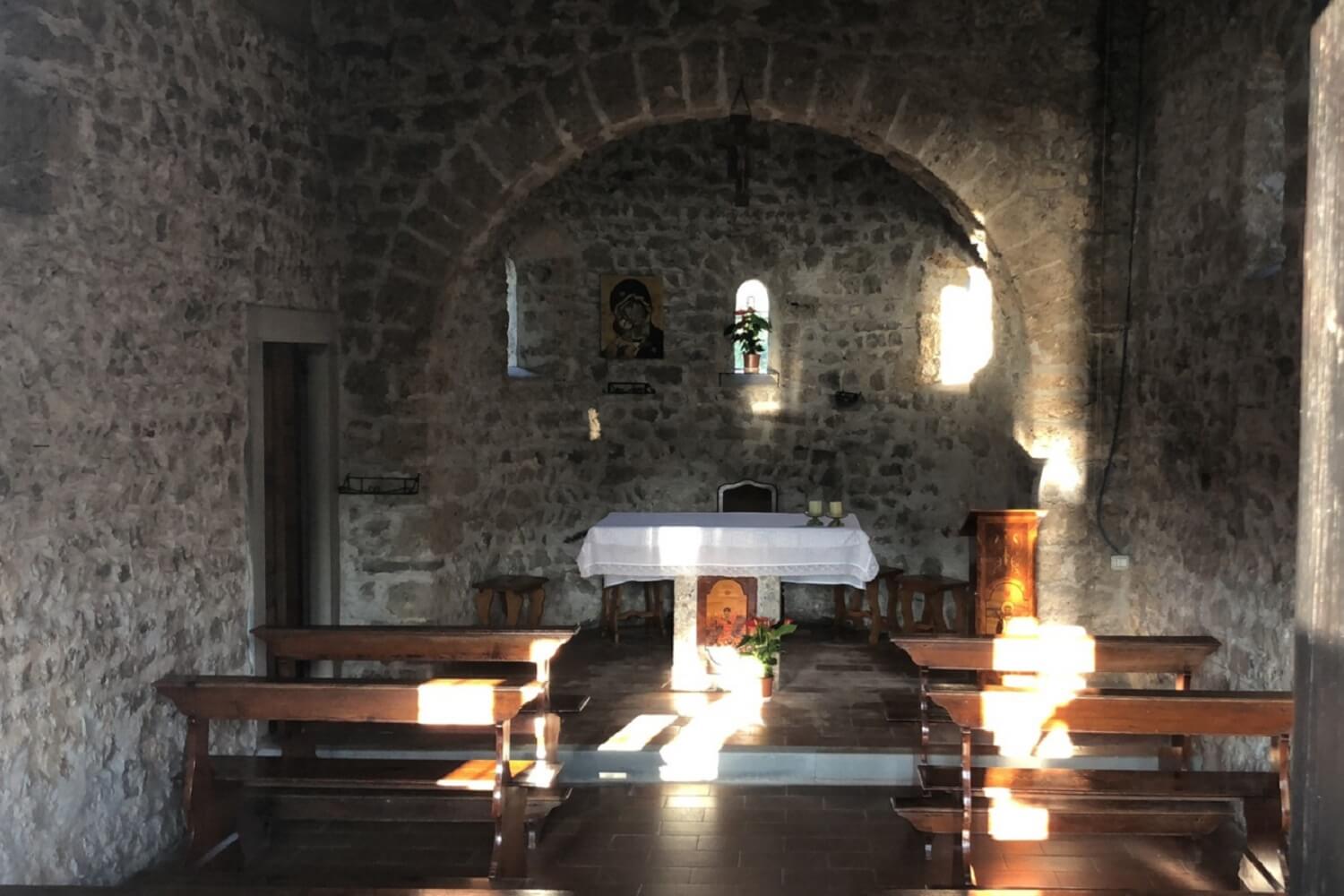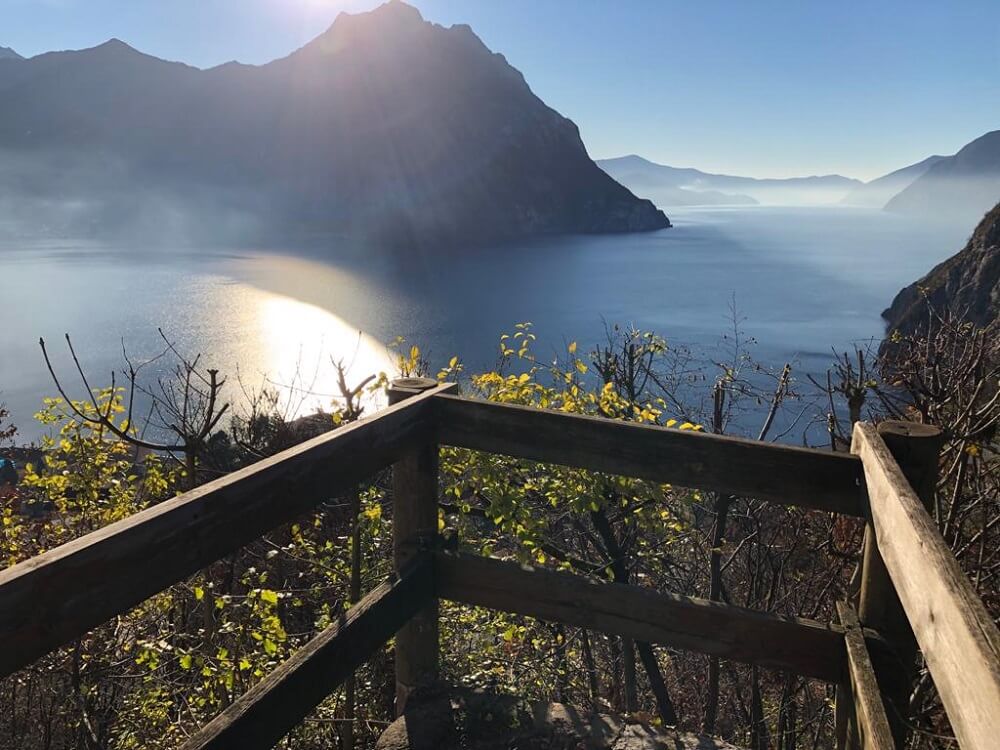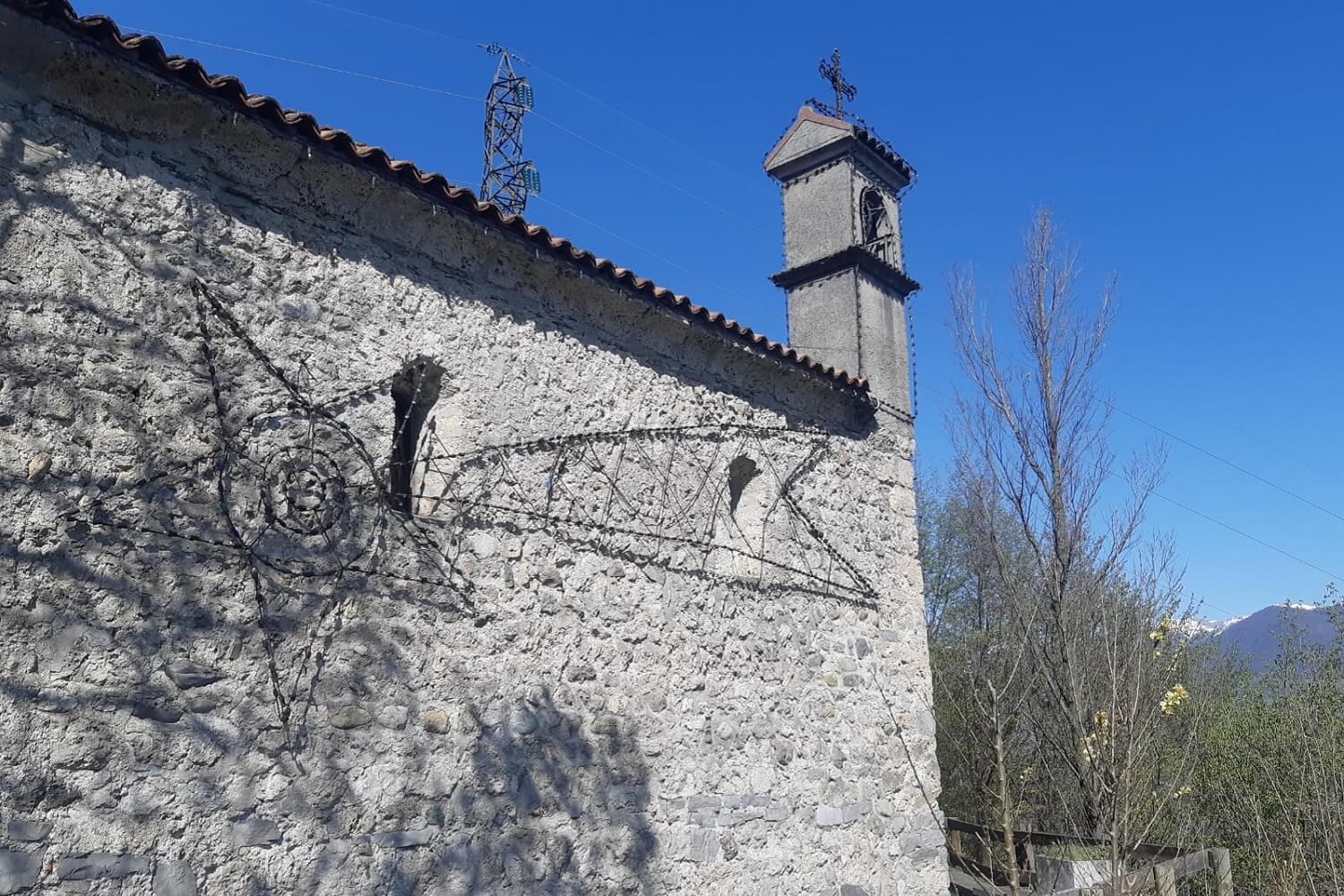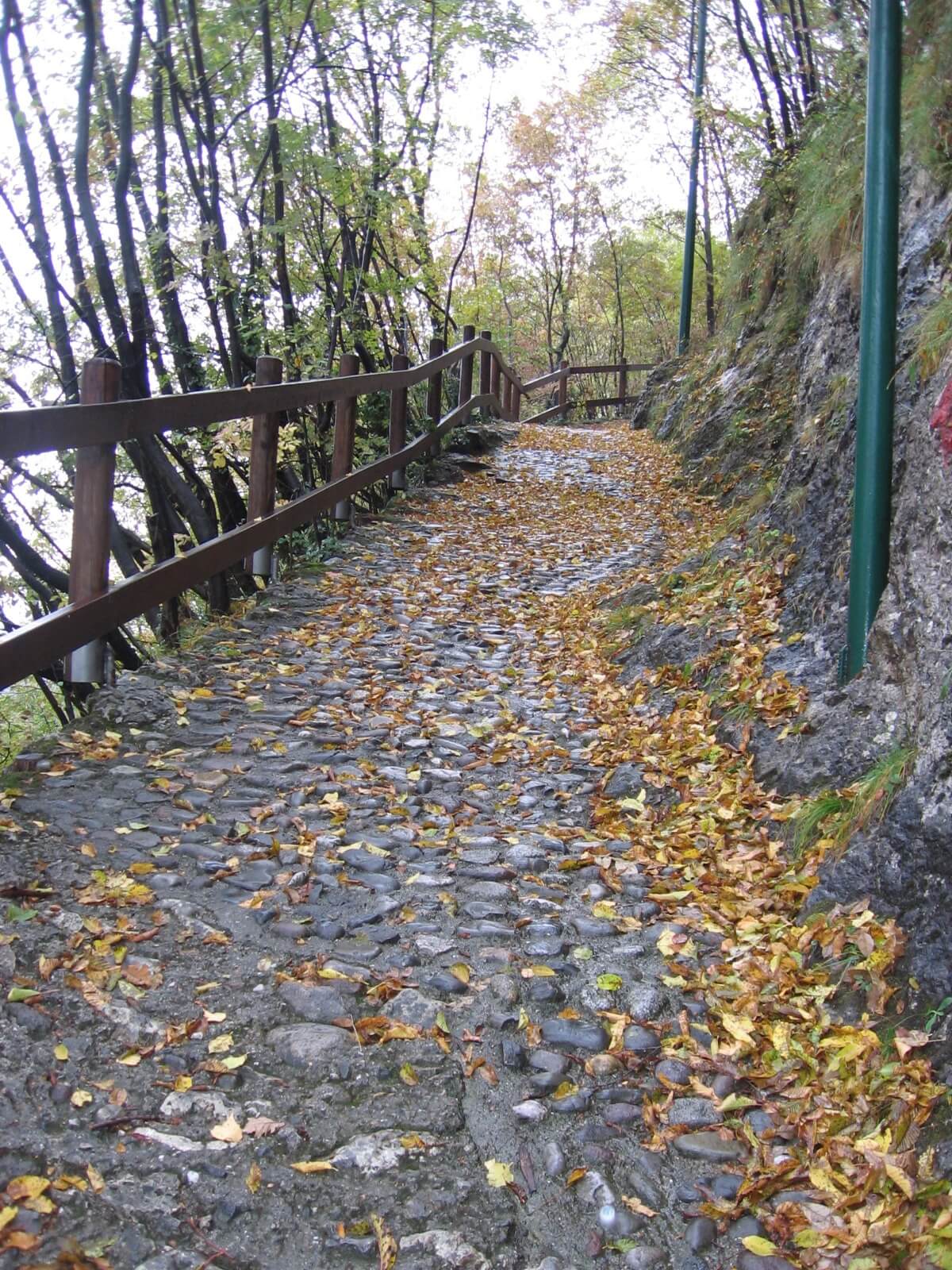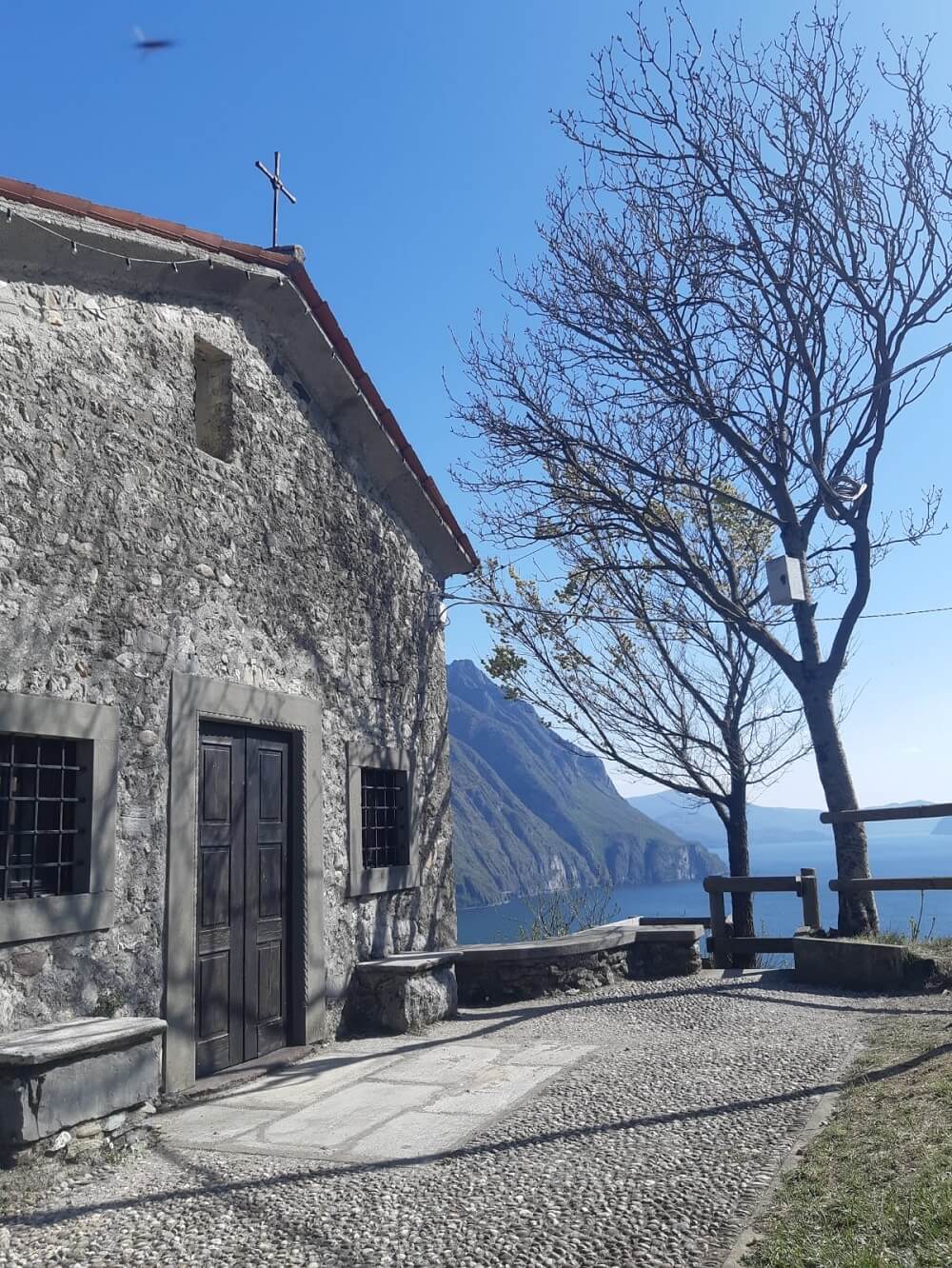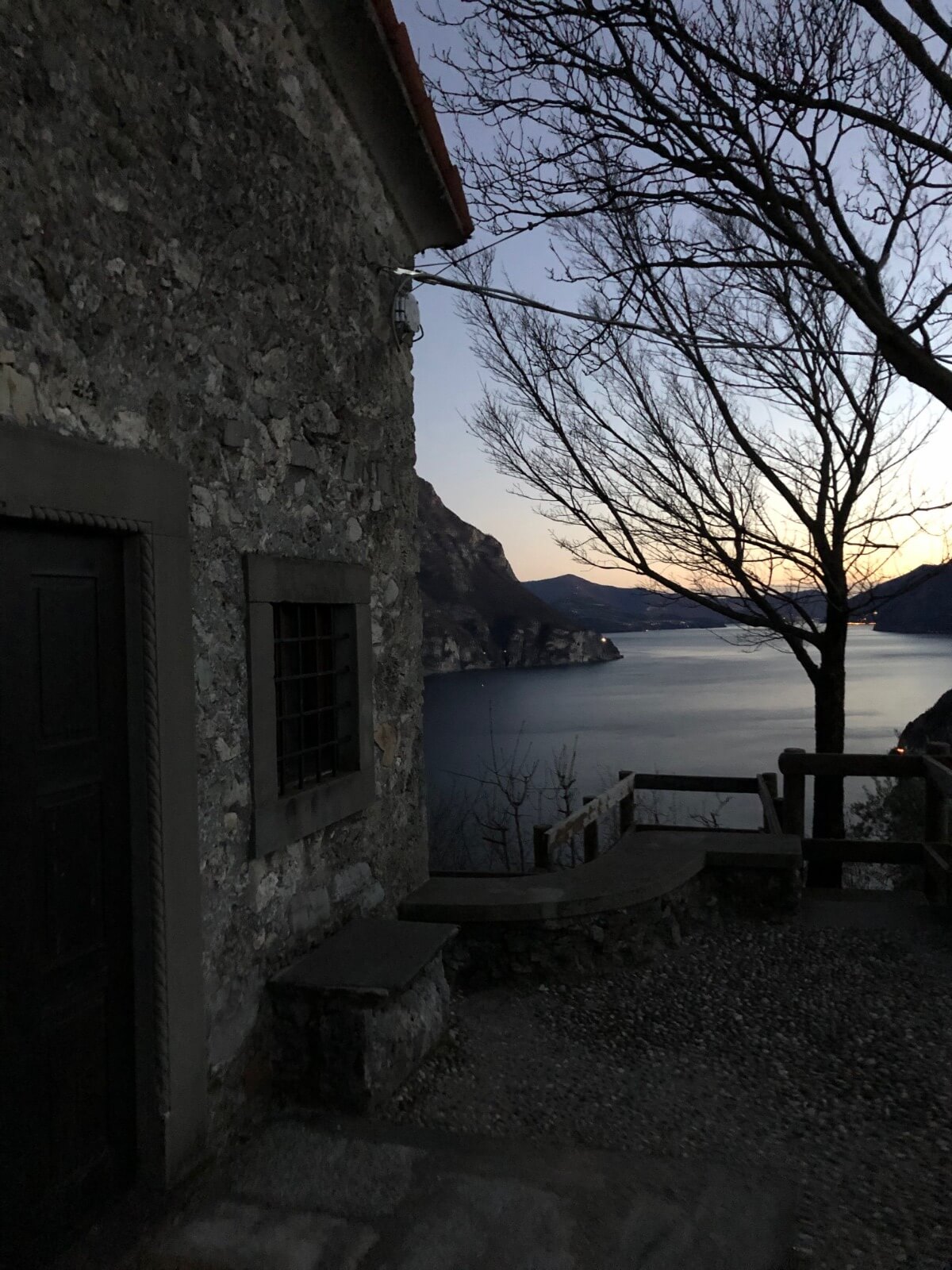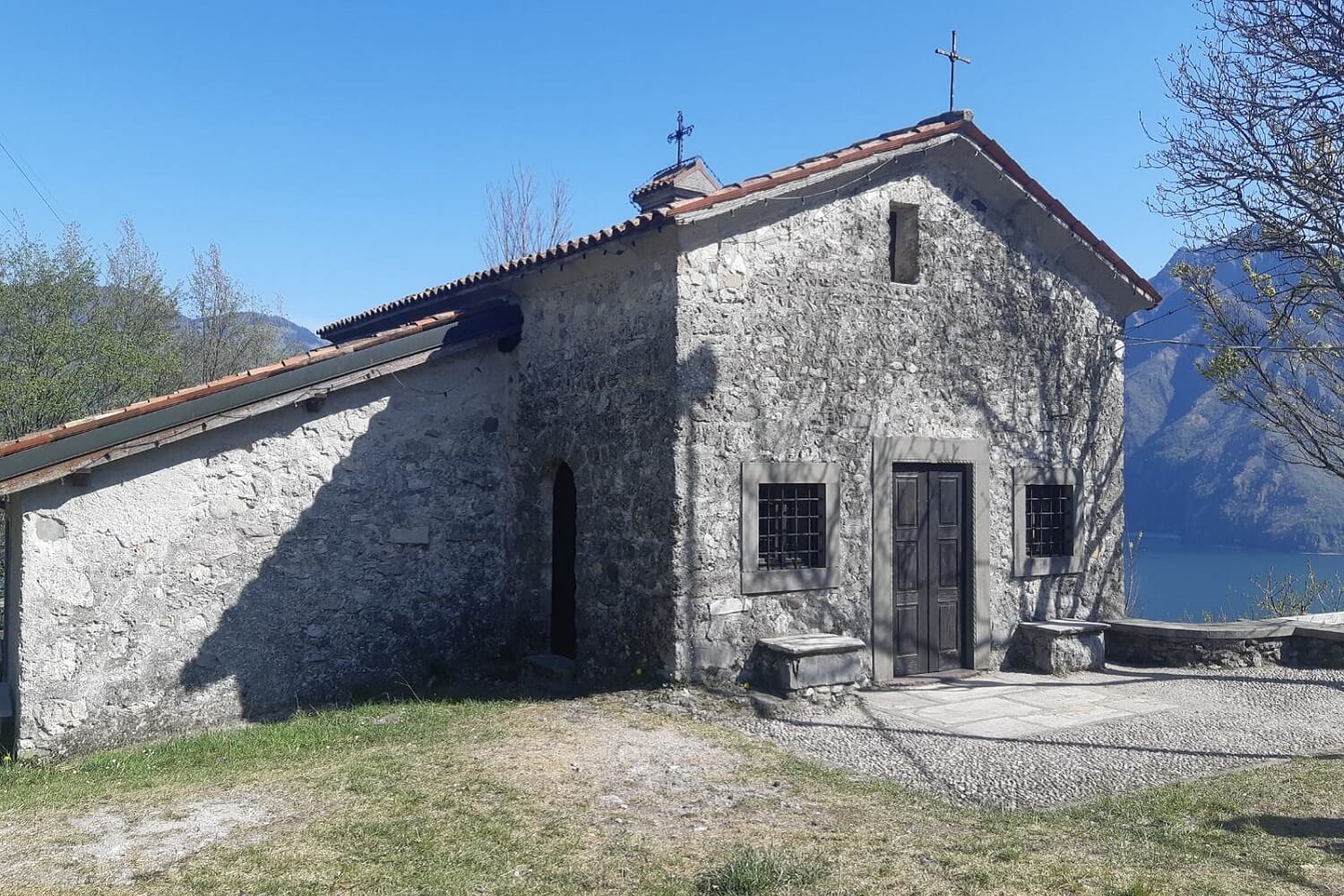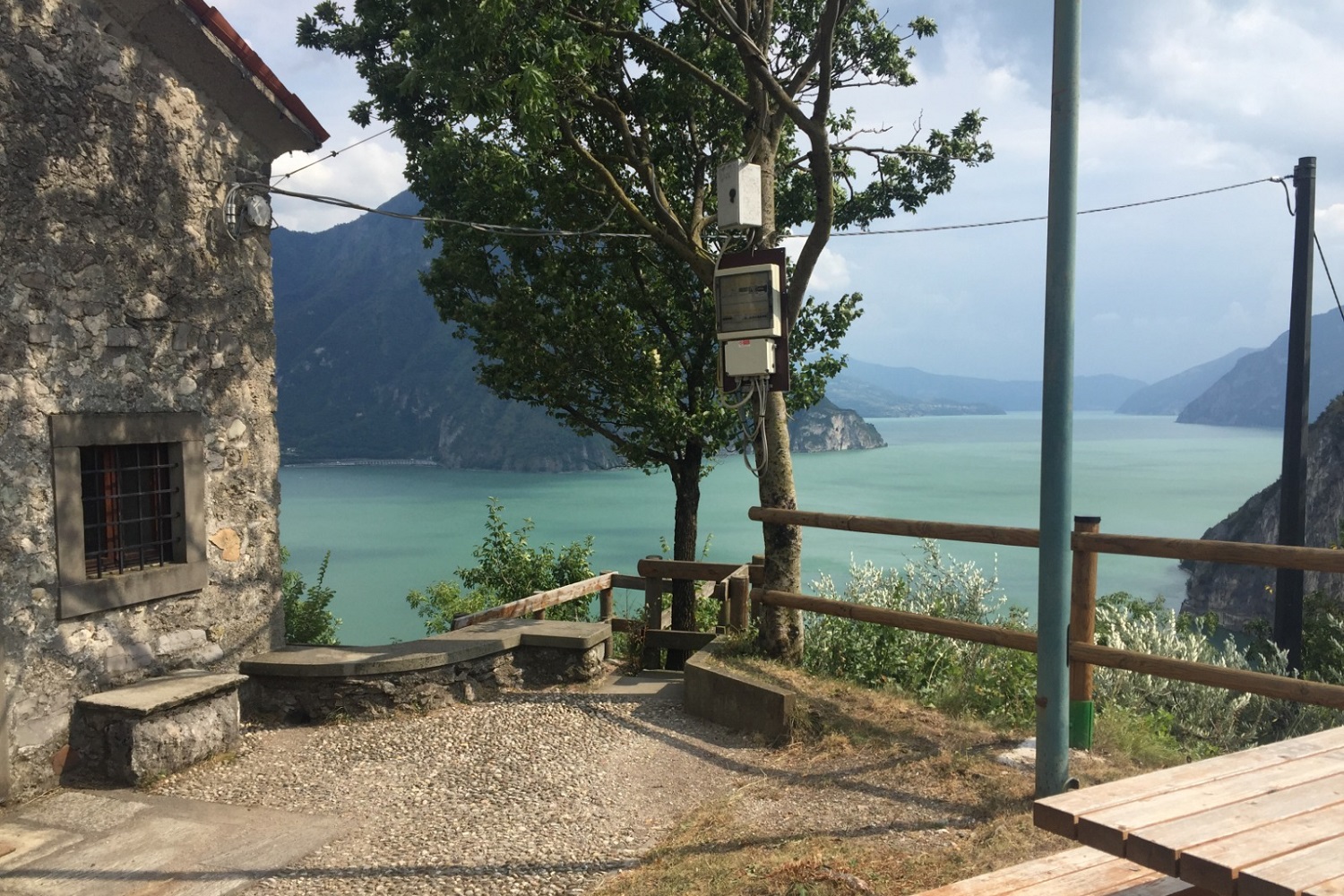 Little Church of San Lorenzo
The chapel of San Lorenzo (St. Lawrence) is clearly visible on the peak of the highlands dominating Castro, built in relation to the Rocca (fortress) that defends the hill itself and the connection between Val Cavallina (Cavallina valley) and the port of Castro. The dedication to St. Lawrence recalls that of the baptismal church of Mologno (currently Casazza), which extended its jurisdiction to the shores of the lake.
The small church consists of a single-nave with an orientated semi-circular apse, built in stone extracted on site: rusticated limestone ashlars and tuff blocks. The tuff was easily workable and used to realise the apse arch blocks and the window and portal lintels.
Originally the façade of San Lorenzo had no openings and the only access door to the church was one of considerable size and accurate craftsmanship which opens on the North side. The solution, quite common in the Romanesque churches of Lake Iseo, made it possible to avoid, in this case, inconveniences and disturbance during the celebrations caused by the strong wind beating on the hill. Furthermore, the church was illuminated by lancet windows on the apse and on the south and north walls (visible from the inside). Only in the modern age windows and the door with square frames in Sarnico stone were opened on the façade.
The interior of the church is bare with no plaster, the result of the various restoration work: San Lorenzo was discovered in the mid 20th Century and was partly in ruins as a result of the loss of importance in the life of the community: already in the 18th Century the pastoral visits recorded the rural church of  Santi Lorenzo e Fermo (St. Lawrence and Fermo) as abandoned.
The simplicity of the structure, devoid of any decorative element, suggests a relatively high chronology, but the accurate realisation of the portal in tuff blocks takes us away from the 11th Century solutions (think of the Vello bell tower) in favour of an edification of around the mid 12th Century.
Monica Ibsen
For more information:
A. GUALENI, Vicus oliviferi Castri. Castro tra il 1000 e il 1700, Castro 2012.
Photo credits: Pro Loco Castro