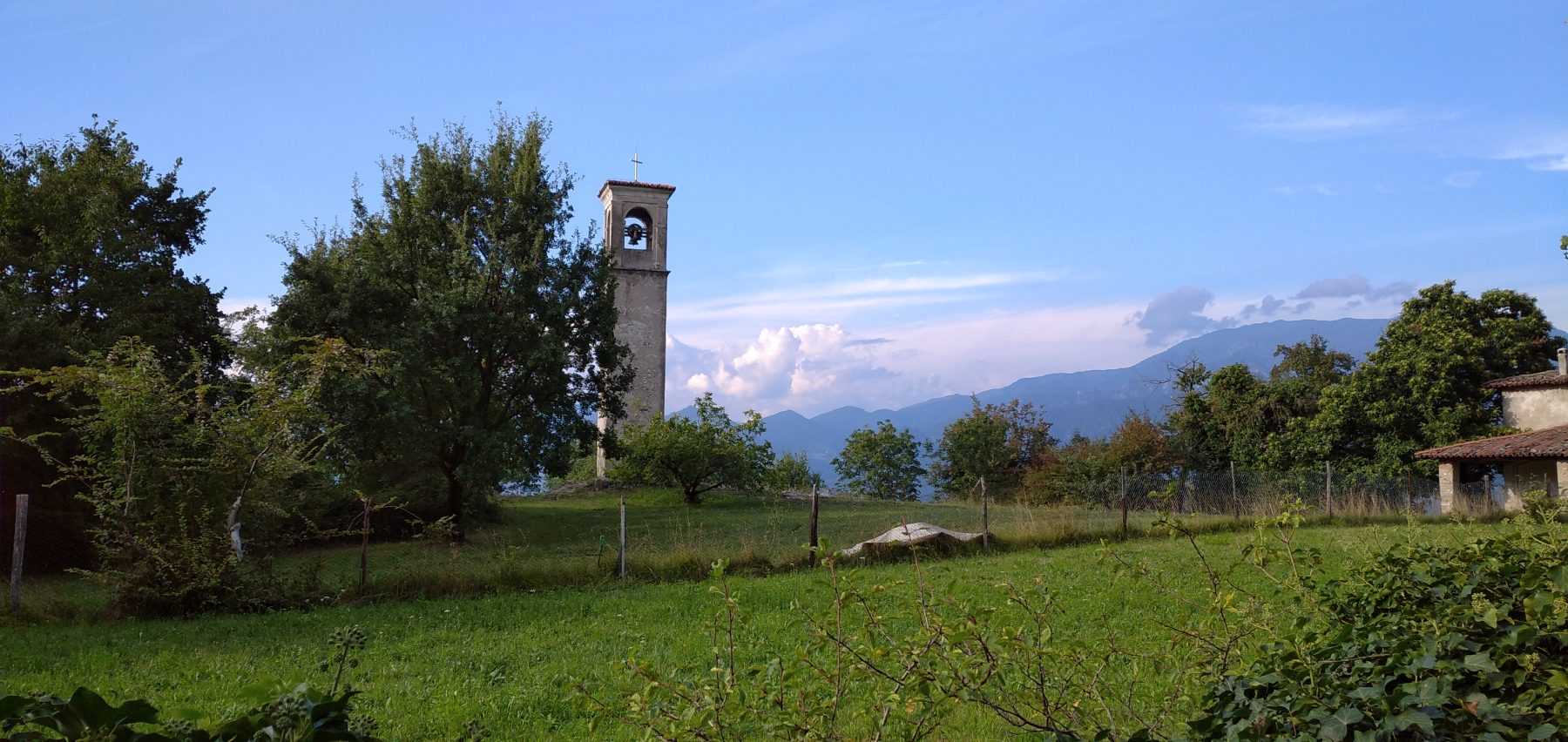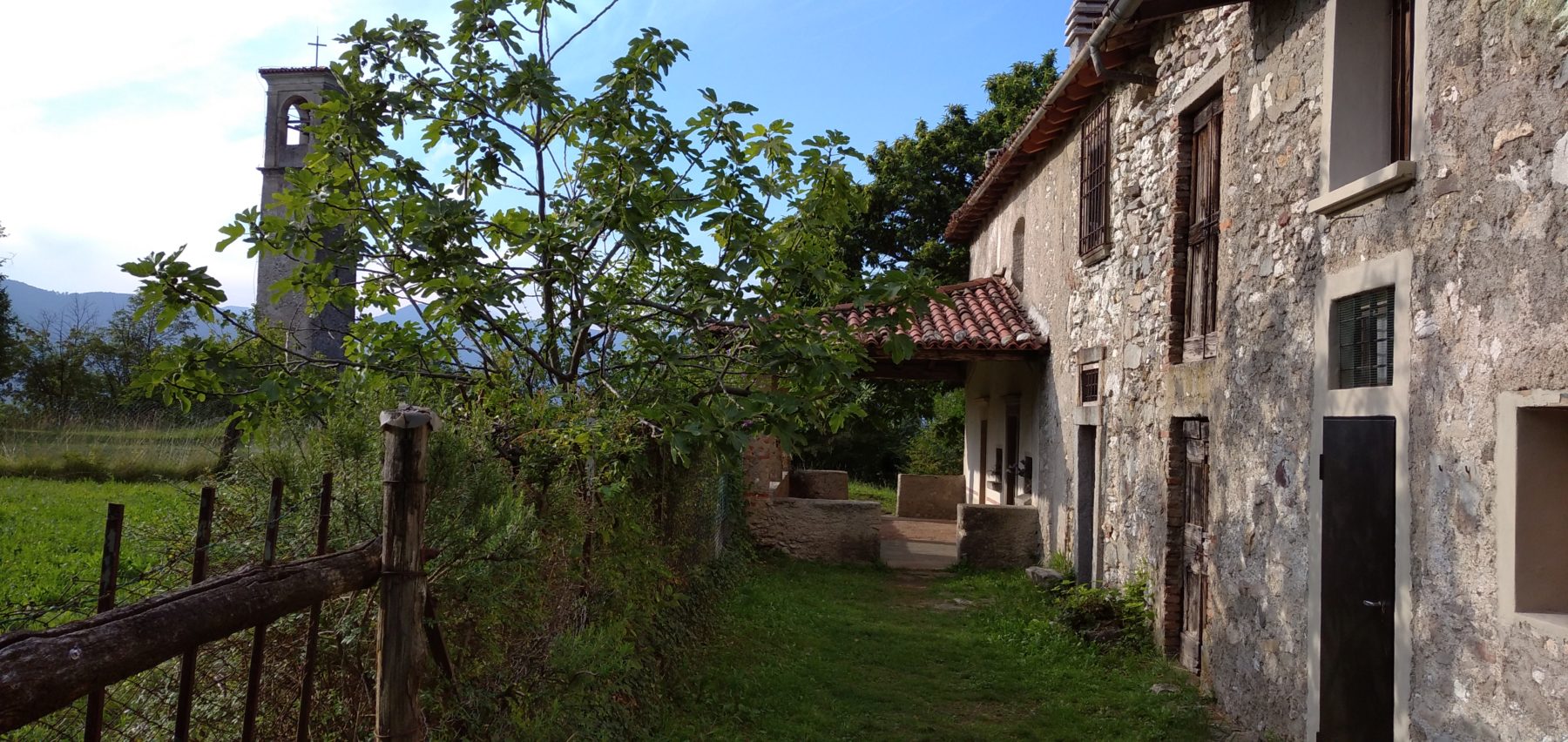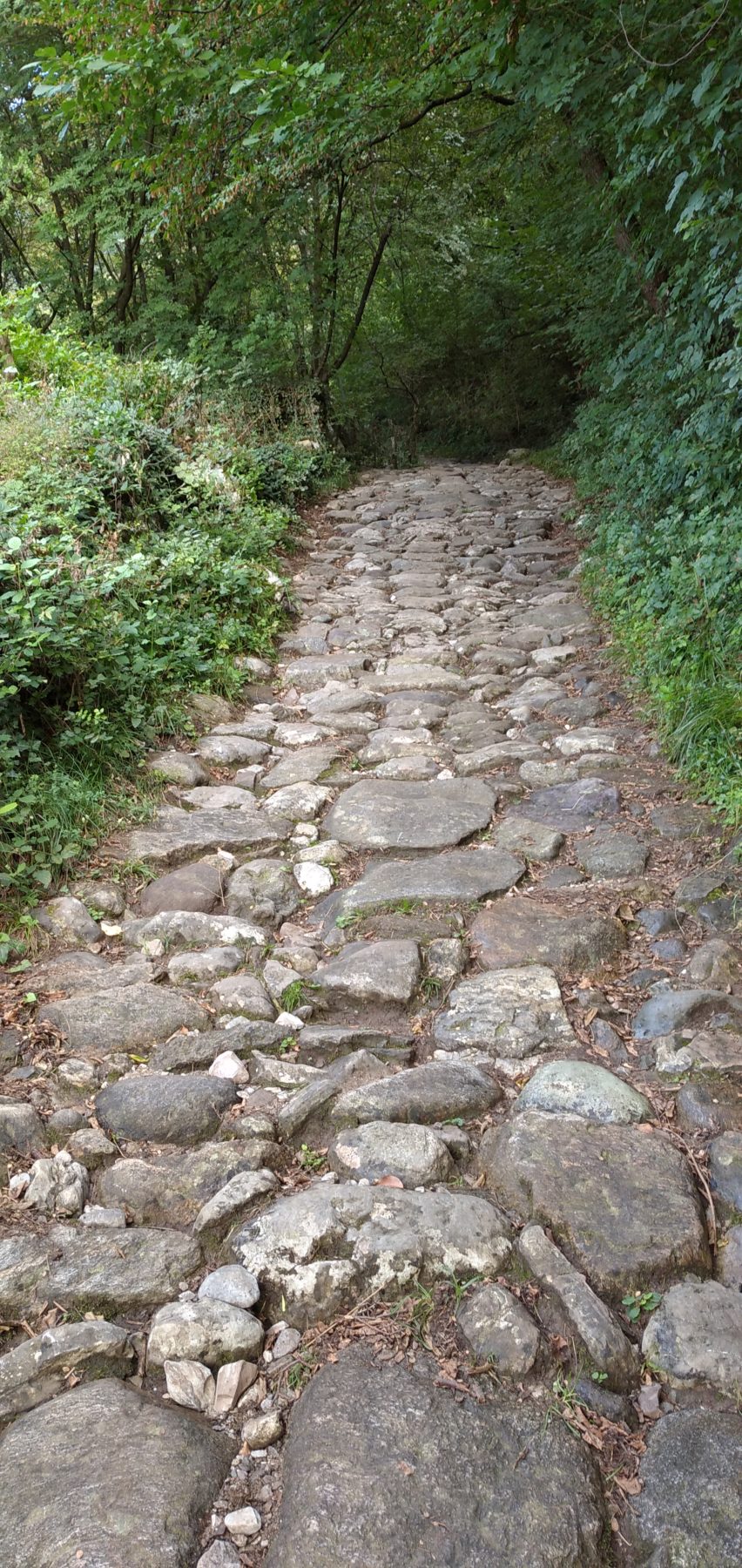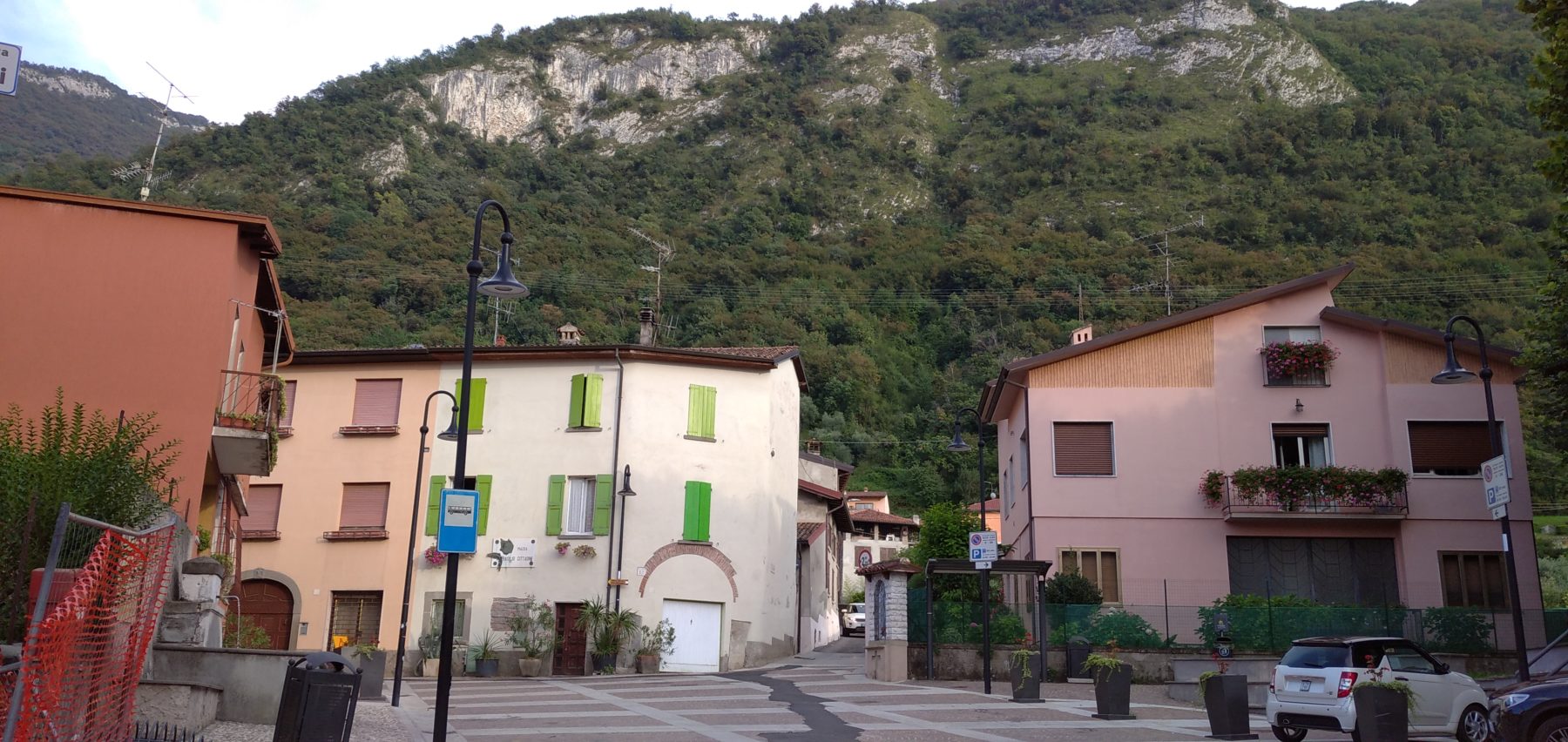 Church of San Fermo in Pilzone
In the highest part of the hamlet of Pilzone d'Iseo, on the "Prato del monte" plateau, the small church of San Fermo is located within a rustic complex.
The church can be reached by following Via Silano, Via San Tommaso and then up a steep cobbled path or by following the waymark of path 242 which starts from the locality called Invino, on the Iseo-Polaveno provincial road.
At an earlier stage there must have been a house dating back to the Fifteenth Century. In the Seventeenth Century the small church dedicated to the saint was built, invoked to protect the cattle and the shepherds. The acts of the pastoral visit of 1692 remember it as dedicated to the patronage of Mary Most Holy and San Fermo. Only in his report for the pastoral visit of 1864 the parish priest mentions the votive feasts of San Rocco and San Fermo.
The exterior is simple. Under a single pronaos, or rather under a portico that rests on three rustic pillars, there are two rooms: the small sanctuary and the sacristy. Above this there is a small room used as a kitchen.
The interior of the church is elegant, with a hint of a dome and a small altar, perhaps from the Eighteenth Century, and could be the reconstruction of a previous environment. The altar is made of stone with a wooden tabernacle. Above there is an altarpiece depicting the Madonna in Glory with San Fermo kneeling on one side, and on the other side an angel presenting a plump and curly girl to the Virgin and the Saint. In the background some grazing herds. In the sacristy there is another naive-style painting which reproduces the scene from the altar side without the figure of San Fermo. A cartouche of the vault says "Restored by the work and will of the Pilzonesi (people from Pilzone) – 1966", a sign of the devotion to San Fermo of the people of Pilzone.
This devotion was accompanied by true forms of penance until not so long ago: mothers with children who could hardly walk or suffered from nocturnal diuresis went up to the shrine on foot, praying and making some stretches of the road on their knees.
The peculiar bell tower, isolated from the buildings and on the edge of the rocky wall, is visible from a large part of the lake.
On August, 9th- feast of San Fermo – salt, which was precious for livestock, was blessed, with a turnout of devotees also from neighbouring villages. Today the feast has been scheduled for the days closest to August 9th and the church, normally closed, can be visited.
Not far away a giant bench was placed in 2019 as part of the Big Bench Community Project by the American artist Chris Bangle, from which you can enjoy a spectacular view all over Lake Iseo.
Partially taken from an anonymous text