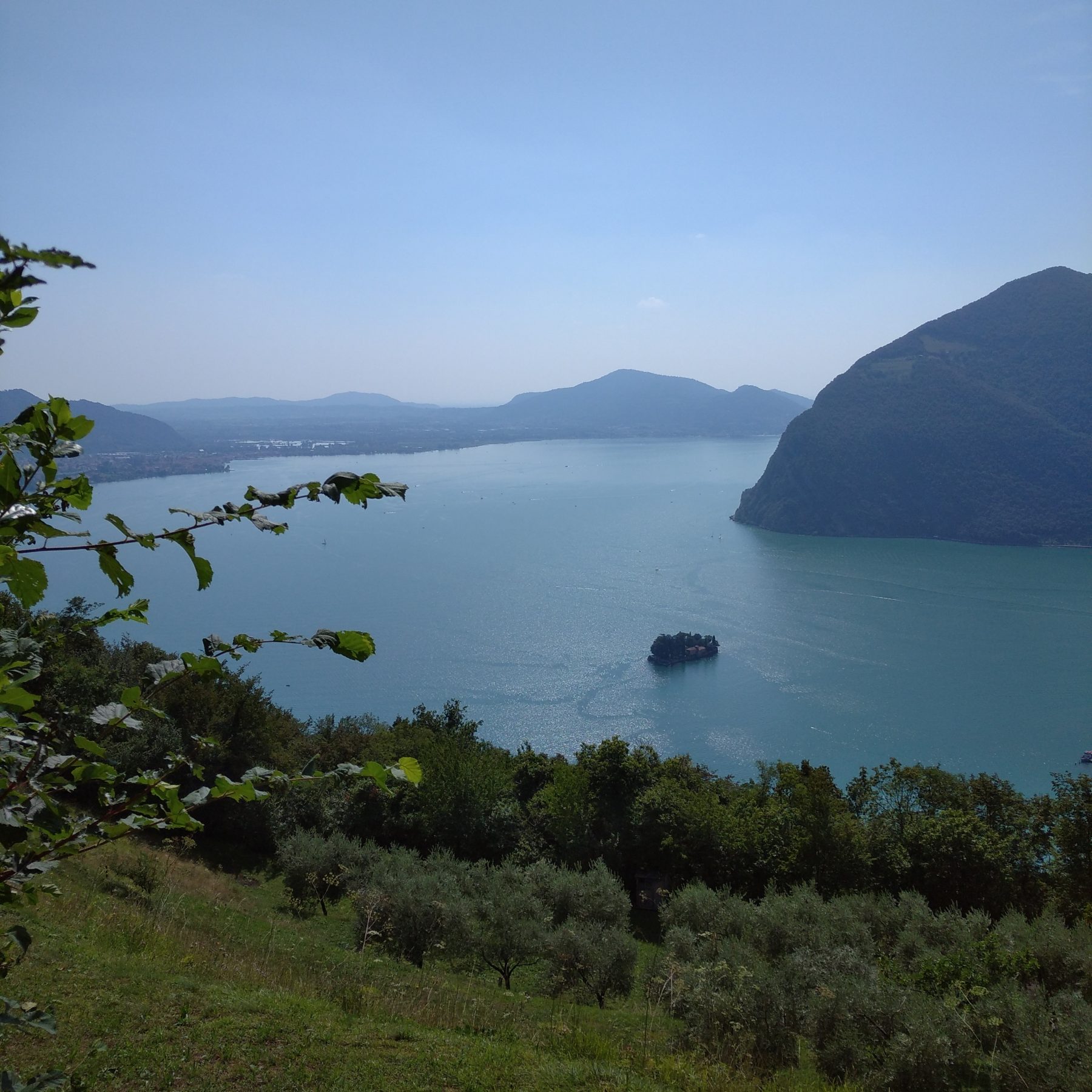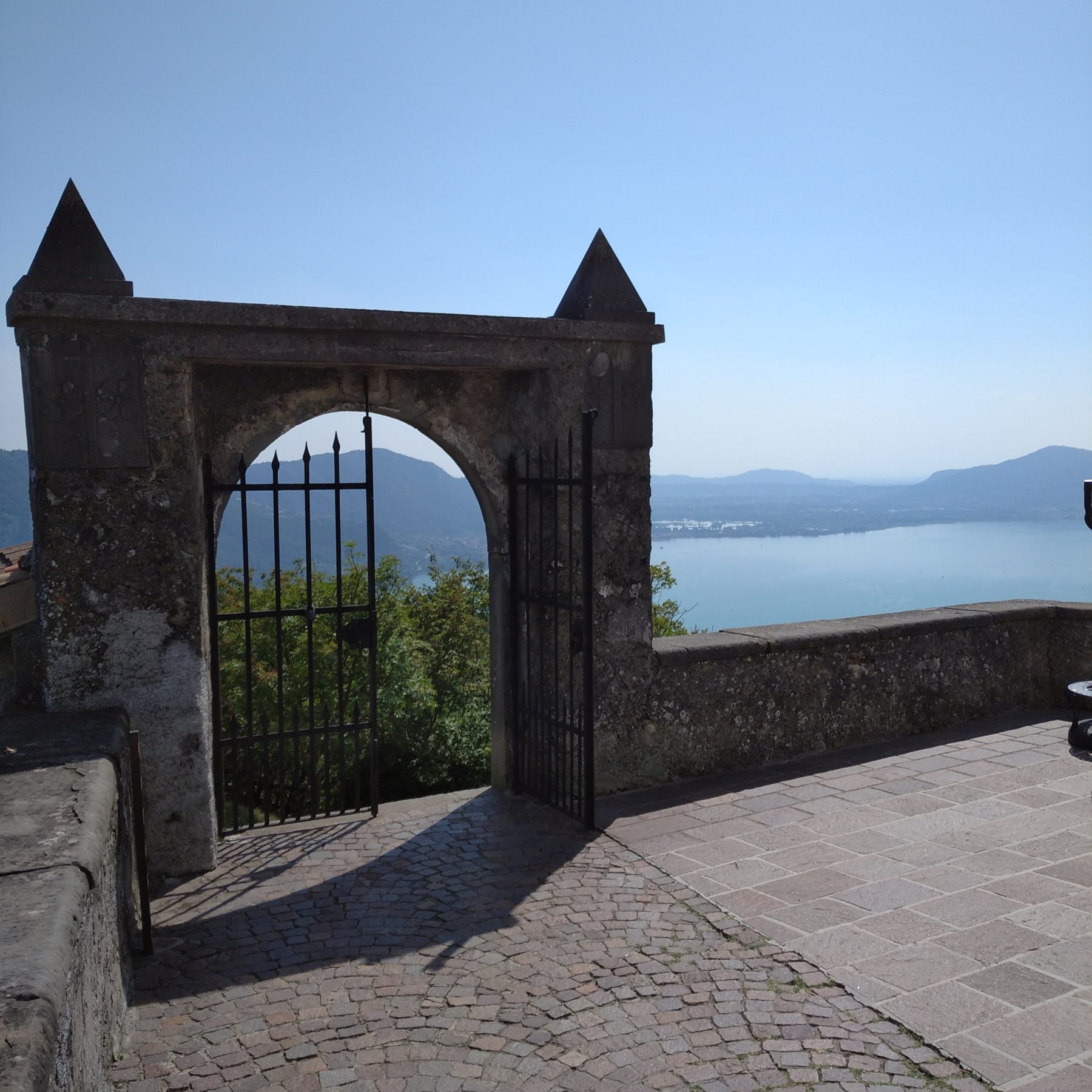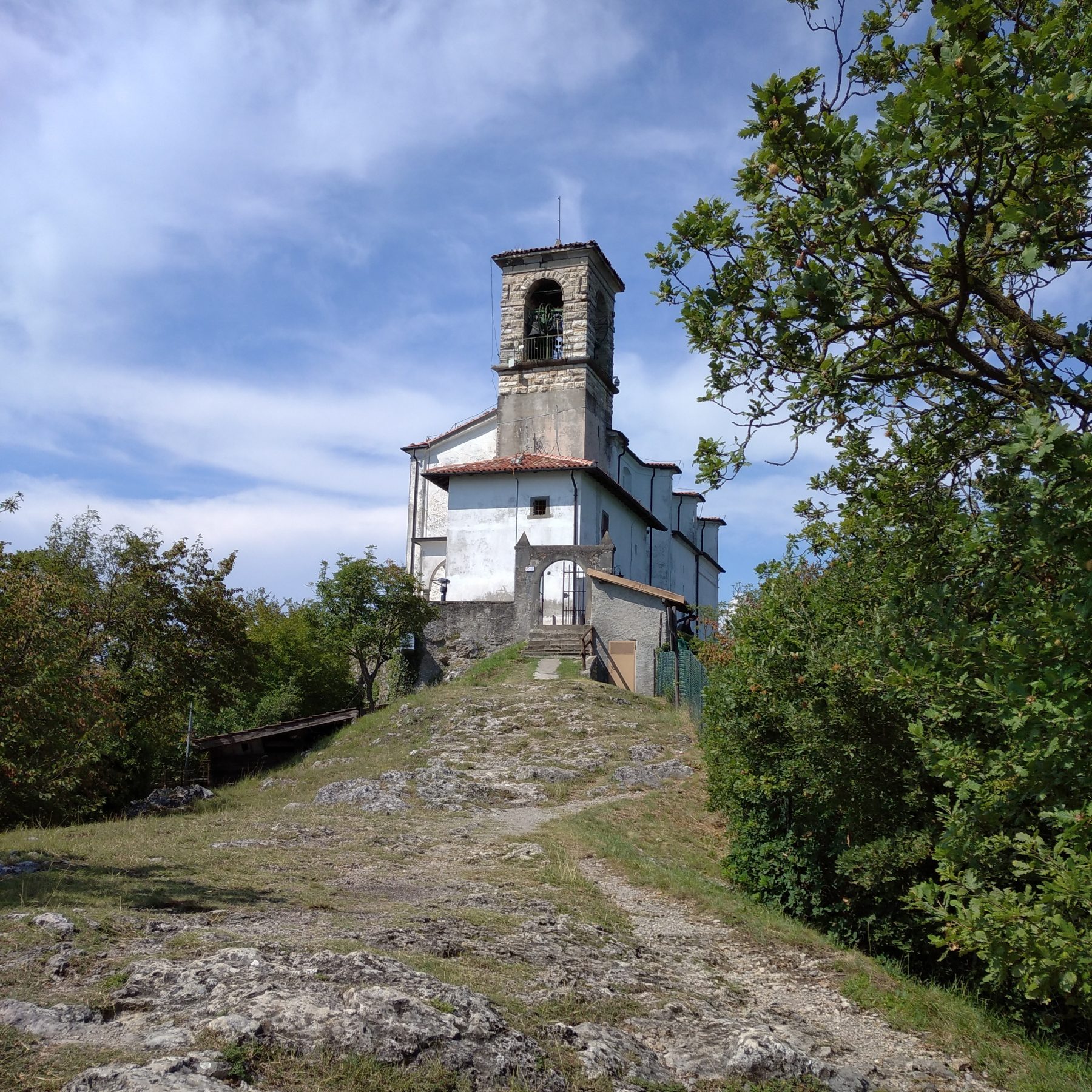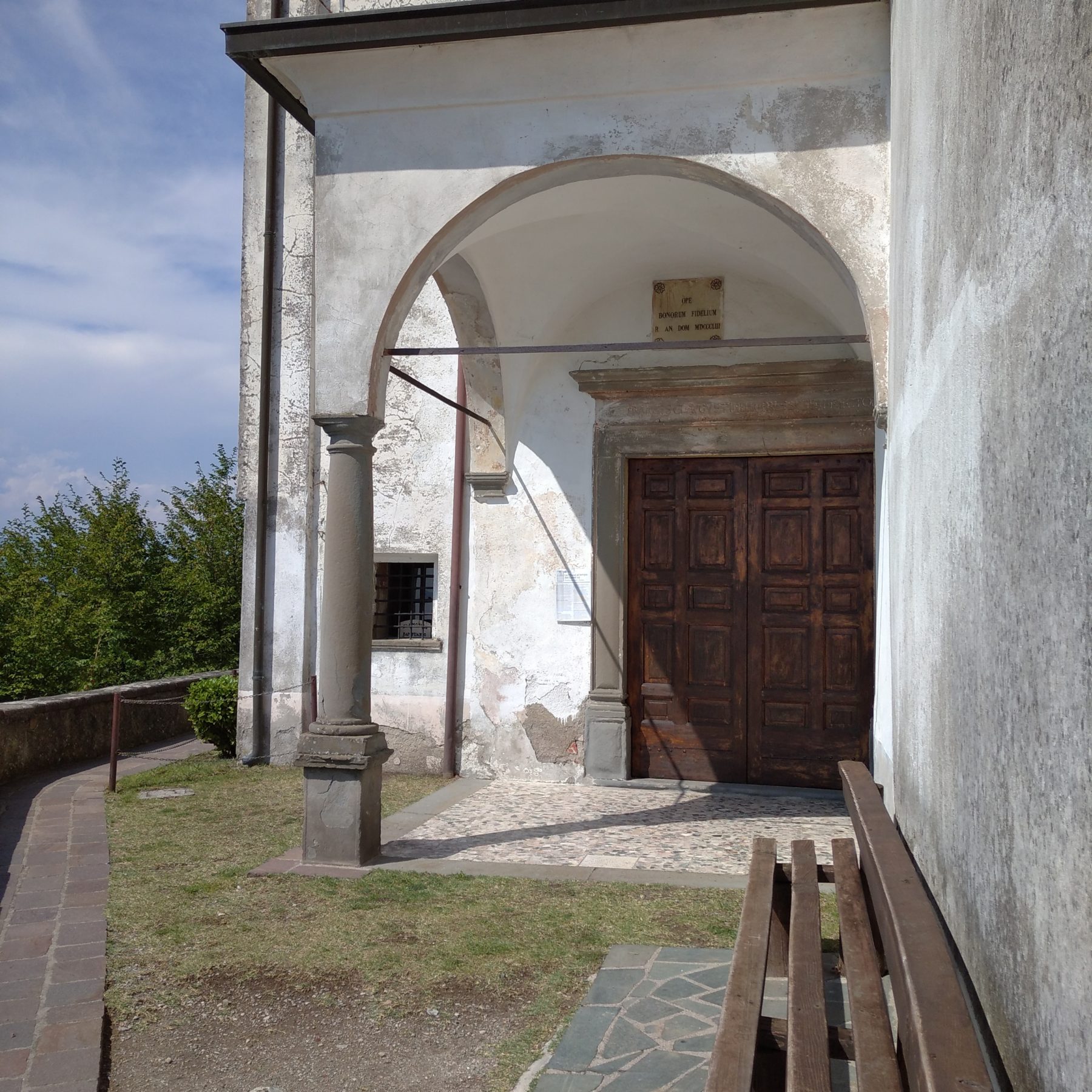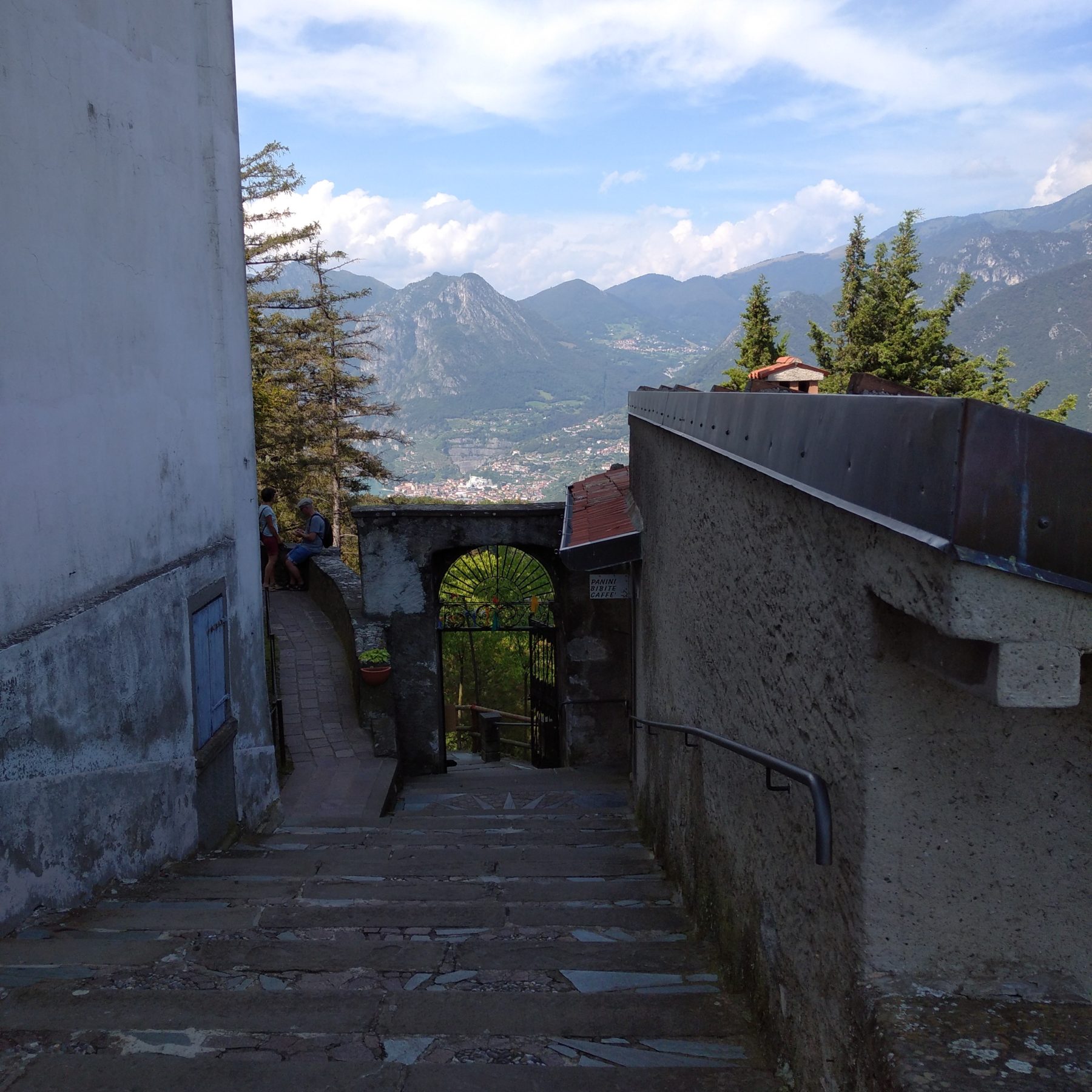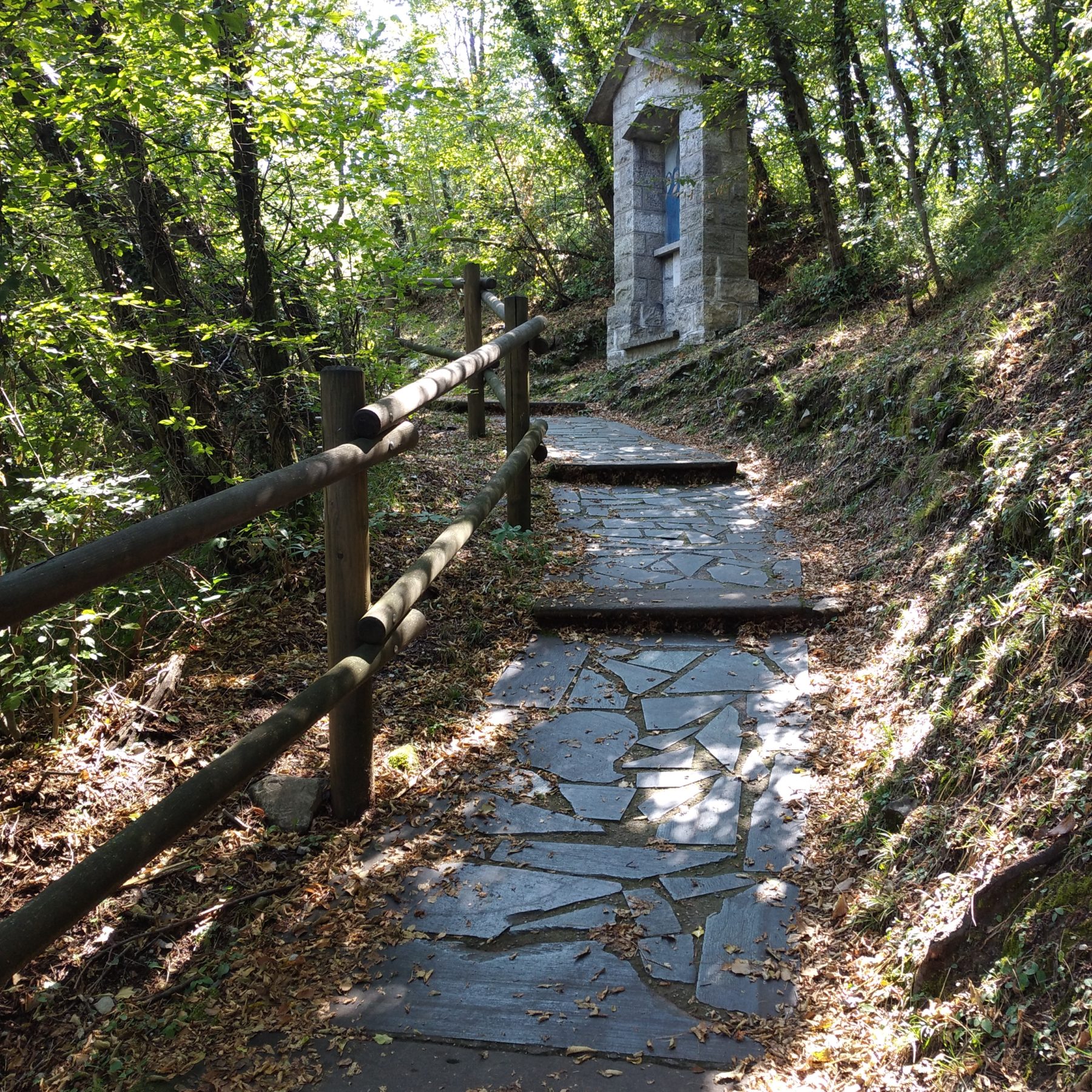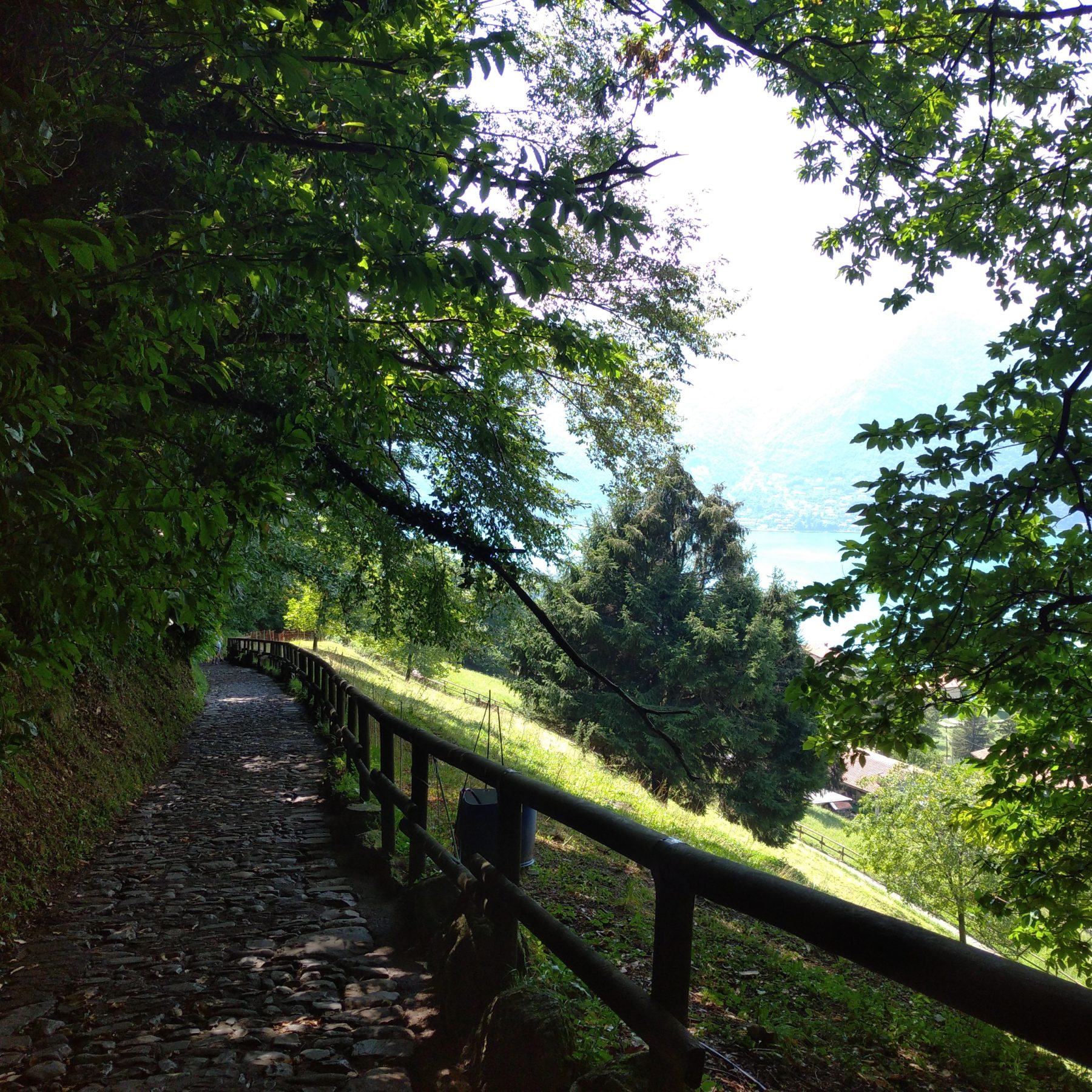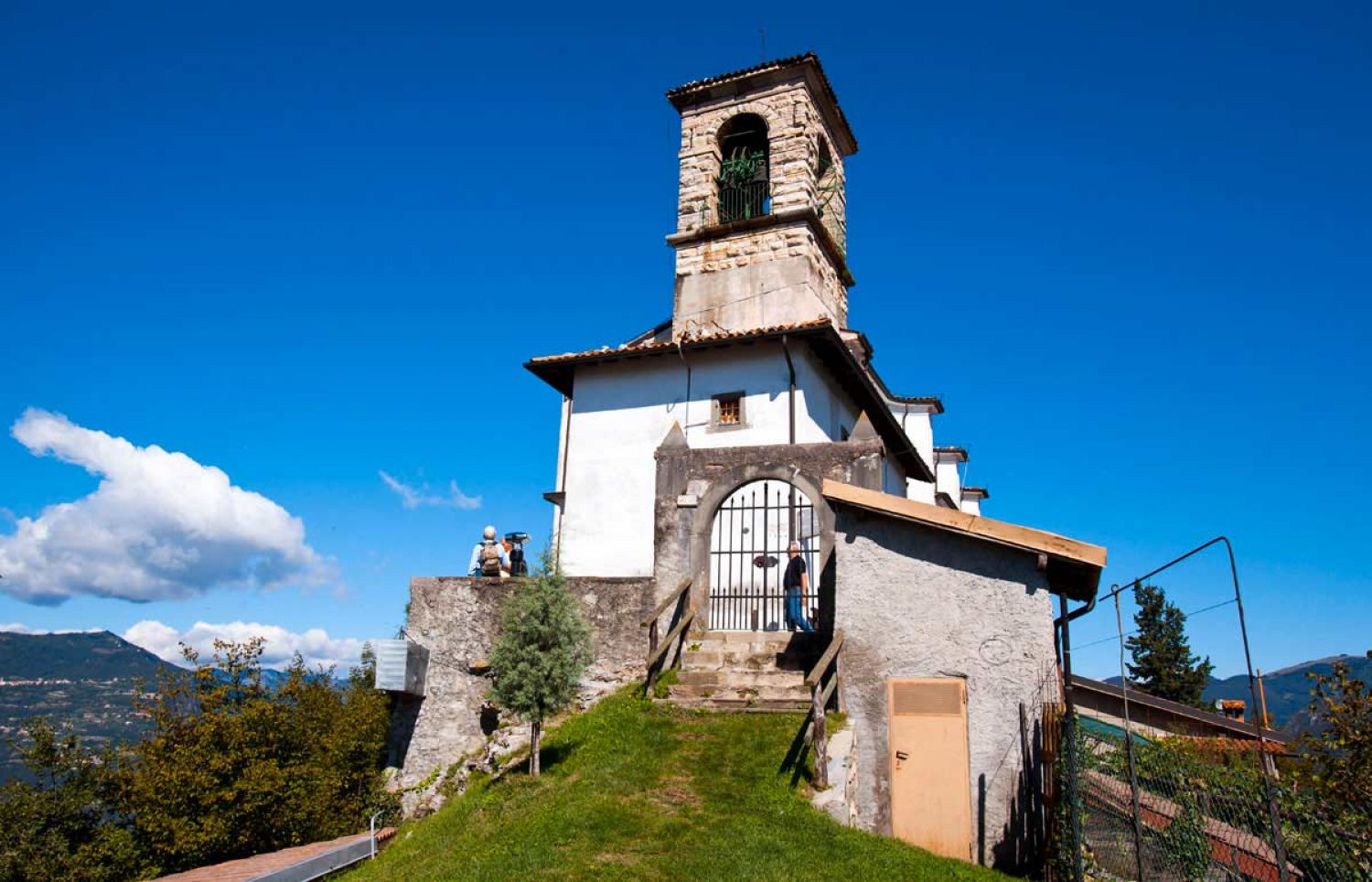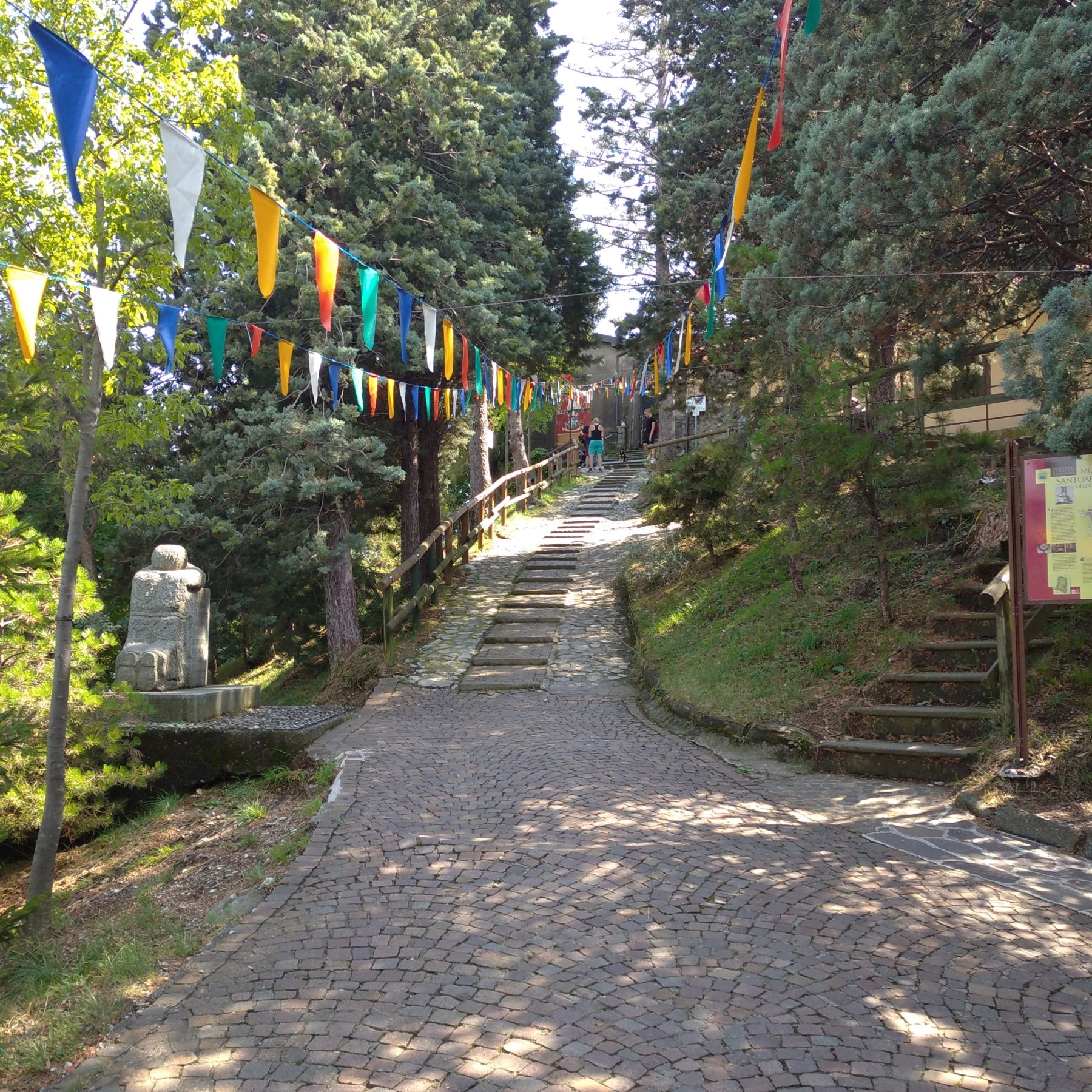 Trekking from Peschiera Maraglio to the Ceriola Sanctuary via Olzano
Climbing to the Madonna della Ceriola Sanctuary in Monte Isola means reaching one of the most scenic places of Lake Iseo, with a 360° view of its coasts and the mountains that surround it, up to the gentle hills of Franciacorta and beyond.
DE – Wenn man zum Heiligtum Madonna della Ceriola auf Monte Isola hinaufsteigt, erreicht man einen der panoramischsten Orte des gesamten Iseosees, mit einem 360 ° -Blick auf die Küsten und die umgebenden Berge bis zu den Hügeln von Franciacorta.
The trail / der Weg
As for path no.1, the start of path no.2 is located outside the Information Office (from pier 1 about 200 meters on the left, from pier 3 about 200 meters on the right). Take the vaulted path that runs alongside the Infopoint and go up in the middle of the town. After a flight of stairs, you arrive on the main road, cross it and enter the woods, taking the path that continues flat to the right. After about forty-five minutes of walking (attention: particularly exposed) you will reach the town of Olzano, a small and characteristic village, where you can cool off at a drinking fountain. Cross the village uphill and take the paved road that turns left in order to reach the town of Masse in a few minutes. Cross it and, near the square, where there is another fountain, take the road on the left that runs alongside the pink church dedicated to Saints Rocco and Pantaleone. From here, the road becomes a beautiful mule track that leads to the town of Cure between cultivated fields and olive trees. At the height of a small shrine dedicated to the Madonna, turn left and reach the sanctuary following the Via Crucis.
Trekking shoes are recommended.
DE – Wie bei Weg Nr. 1, befindet sich der Anfang von Pfad Nr. 2 außerhalb des Informationsbüros (vom Pier 1 etwa 200 Meter links, vom Pier 3 etwa 200 Meter rechts). Man nimmt den gewölbten Pfad, der entlang des Informationsbüros verläuft, und steigt mitten in dem Dorf auf. Nach einer Treppe kommt man auf der Hauptstraße an, man überquert sie und betritt den Wald. Man nimmt den Pfad auf der rechten Seite. Nach etwa 45 Minuten zu Fuß (Aufmerksamkeit: besonders exponiert) erreicht man die Ortschaft Olzano, ein kleines und charakteristisches Dorf, in denen man sich an einem Trinkbrunnen abkühlen kann. Man überquert das Dorf bergauf und nimmt die asphaltierte Straße, die nach links abbiegt, um in wenigen Minuten den Ortsteil Masse zu erreichen. Man überquert Masse und nimmt in der Nähe eines kleinen Platzes, wo sich ein weiterer Brunnen befindet, die Straße links, die neben der rosa Kirche verläuft, die den Heiligen Rocco und Pantaleone gewidmet ist. Von hier aus wird die Straße zu einem wunderschönen Saumpfad, der zwischen Feldern und Olivenbäumen in die Ortschaft Cure führt, wo man auf der Höhe eines kleinen Schreins, der der Madonna gewidmet ist, nach links abbiegt und der Via Crucis folgt, um das Heiligtum zu erreichen.
Trekkingschuhe werden empfohlen.
How to arrive and where to park / Anreise und Parkplätze
Follow the signs for Iseo and continue on the coastal road following the directions for Sulzano and Sale Marasino. Navigation services between Sulzano and Peschiera Maraglio (every 15 minutes) and from Sale Marasino to Carzano (every 20 minutes).
Monte Isola is reachable only with public transportation services. Therefore it is not possible to reach it with private means of transportation, expect for bicycle that can be taken on the ferries.
Parking spaces are available both in Sulzano and Sale Marasino.
DE – Man muss den Schildern nach Iseo folgen und dann weiter auf der Küstenstraße in Richtung Sulzano und Sale Marasino fahren. Liniennavigationsdienst zwischen Sulzano – Monte Isola Peschiera Maraglio (alle 15 Minuten) und Sale Marasino – Monte Isola Carzano (alle 20 Minuten).
Monte Isola ist nur mit öffentlichen Verkehrsmitteln erreichbar. Es ist daher nicht möglich, die Insel mit privaten Verkehrsmitteln zu erreichen, außer für Fahrräder, die an Bord genommen werden können.
Es gibt Parkplältze sowohl in Sulzano als auch in Sale Marasino.
Book now:
Trust the experience of: