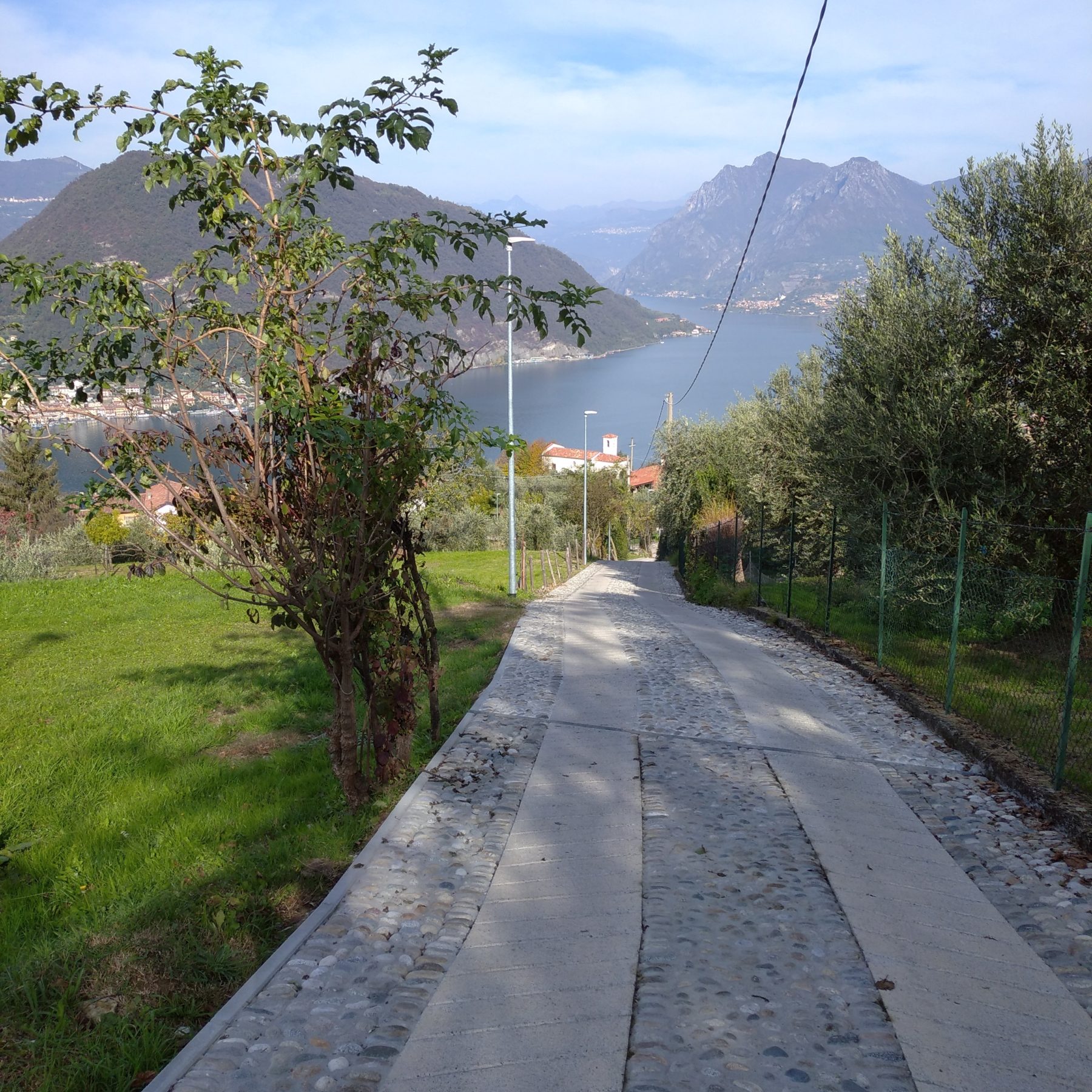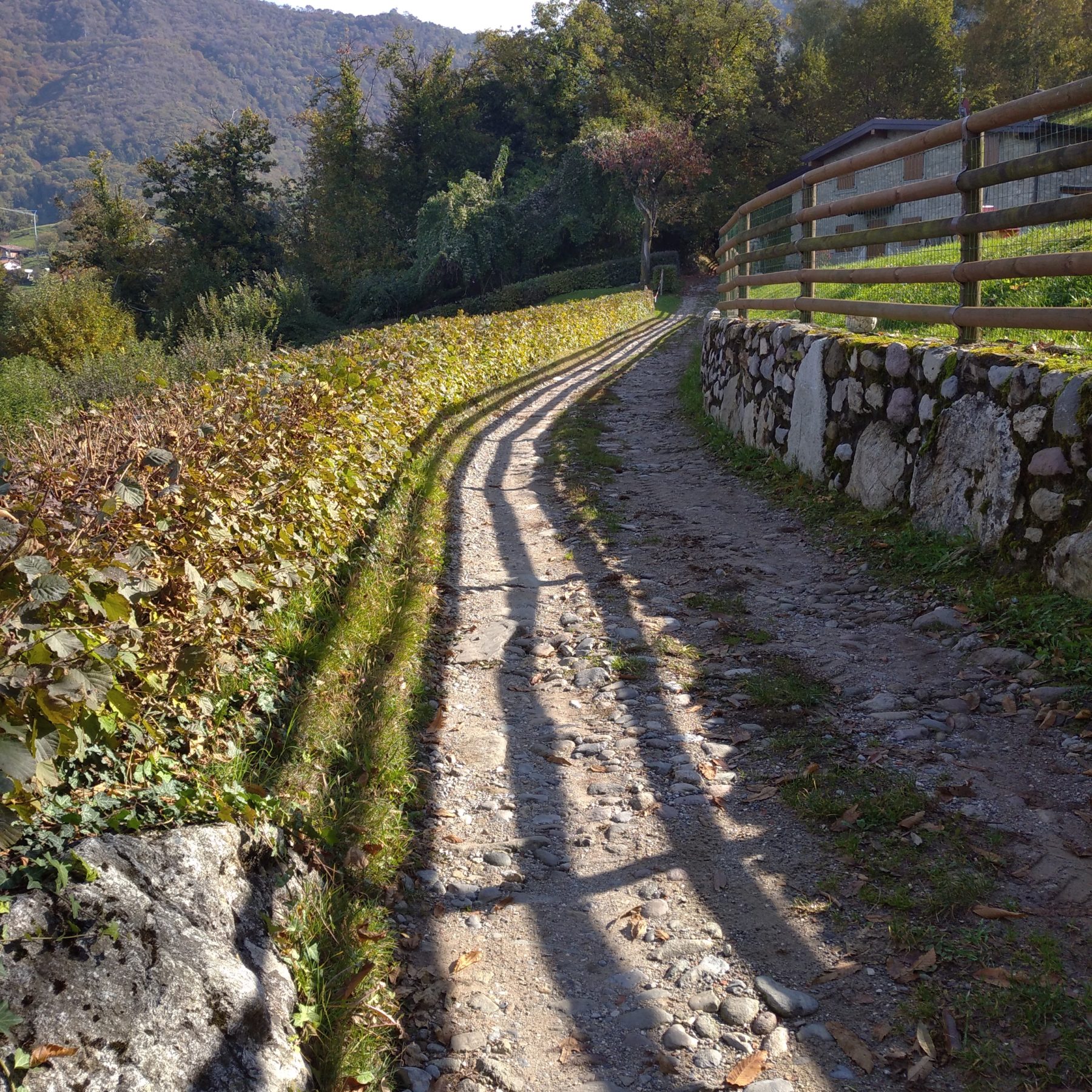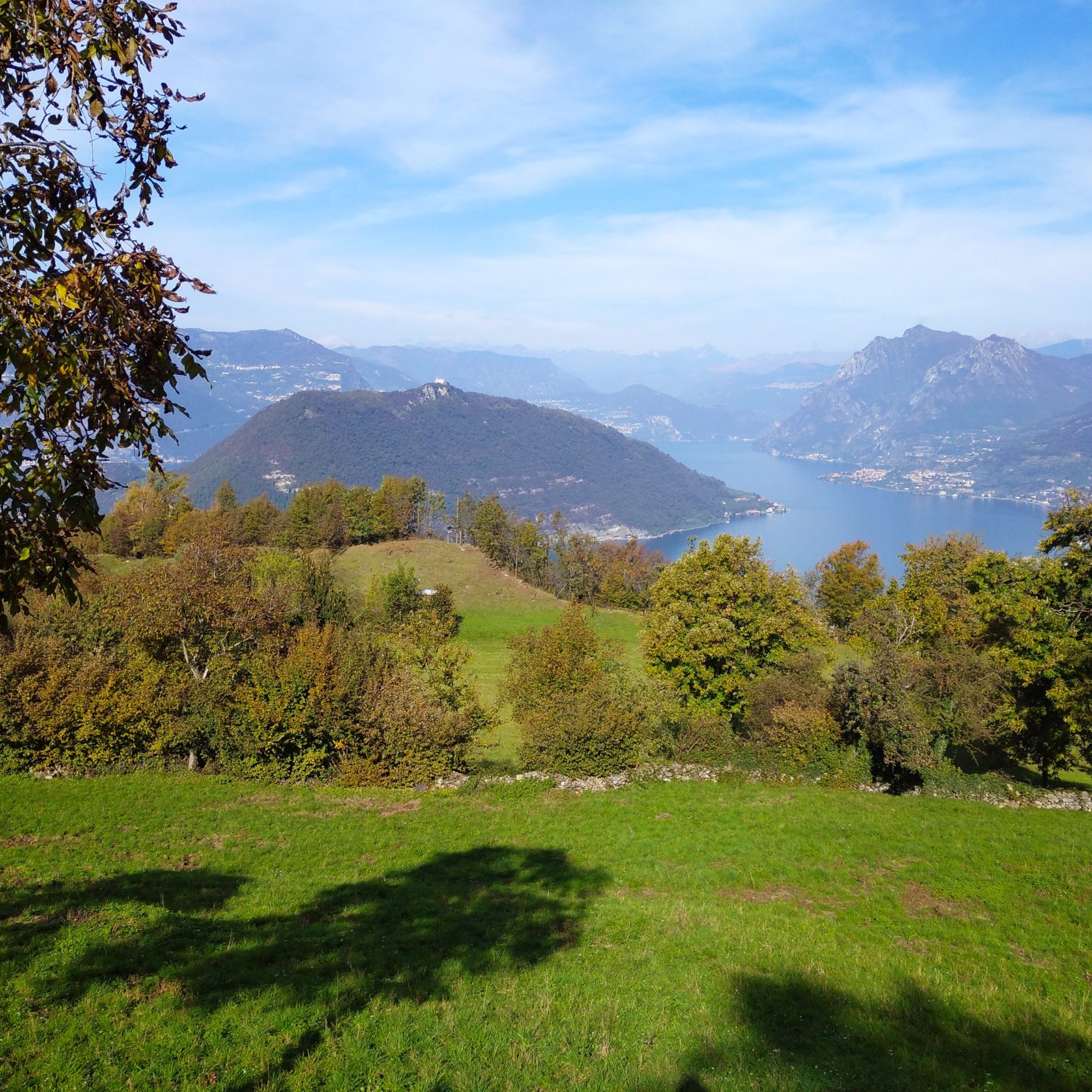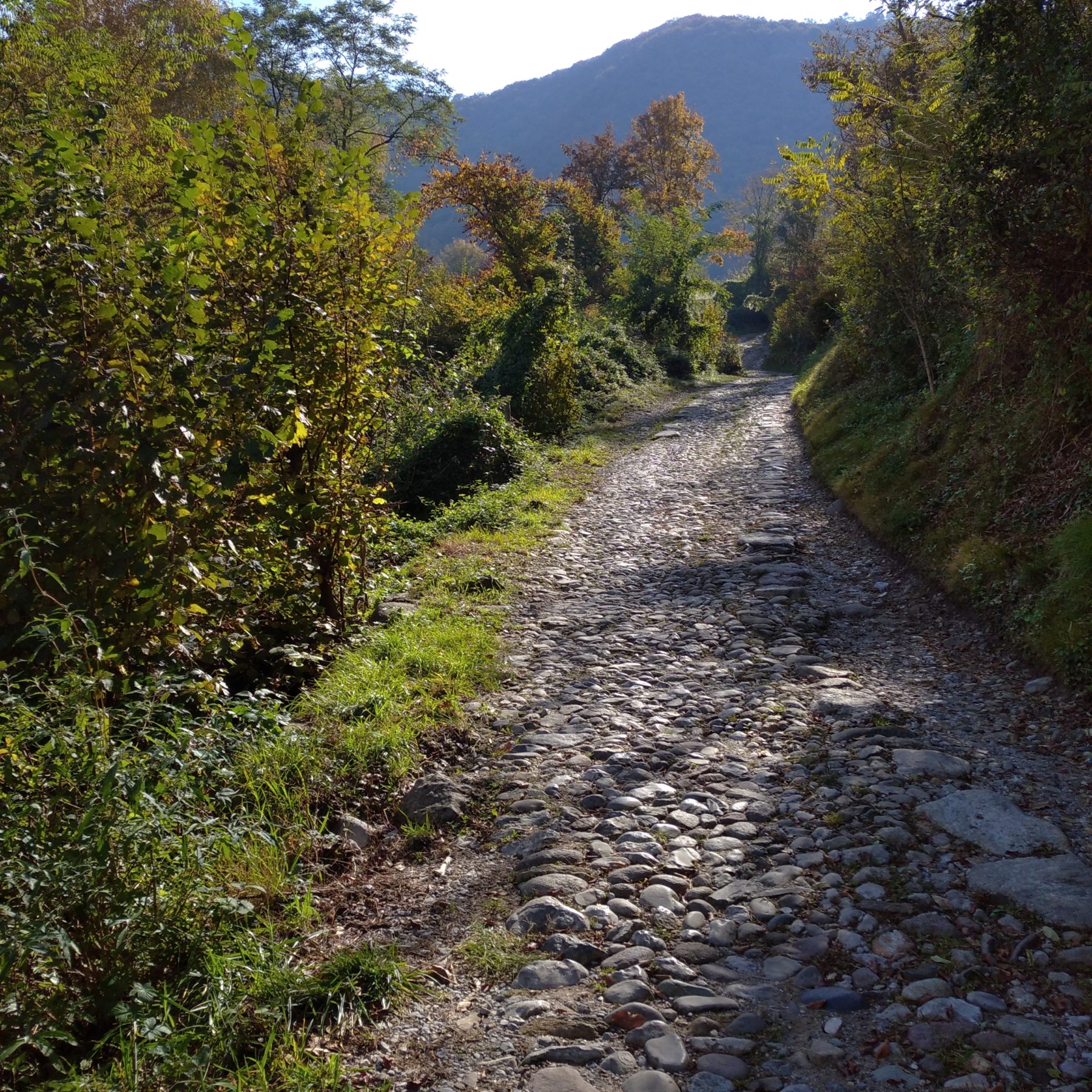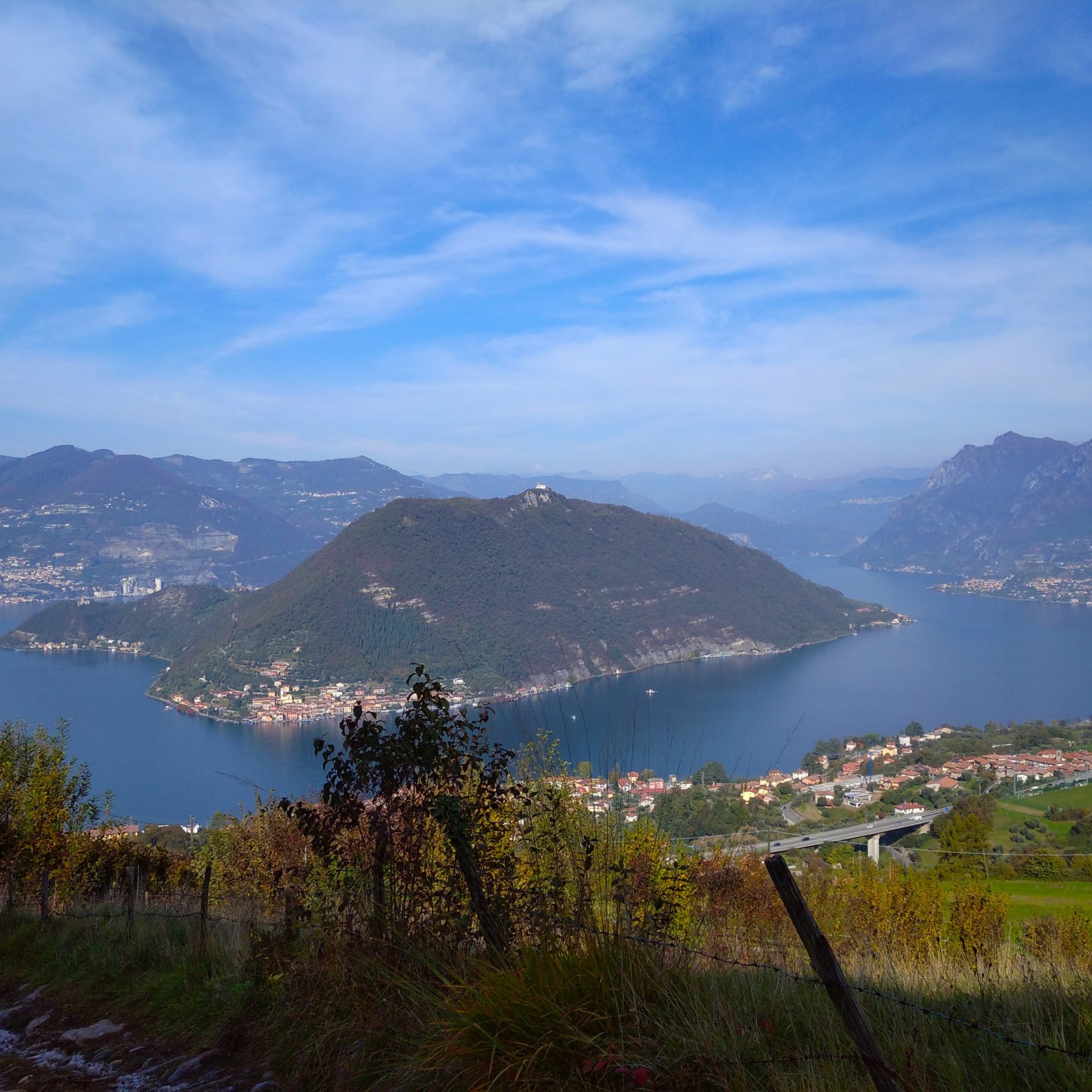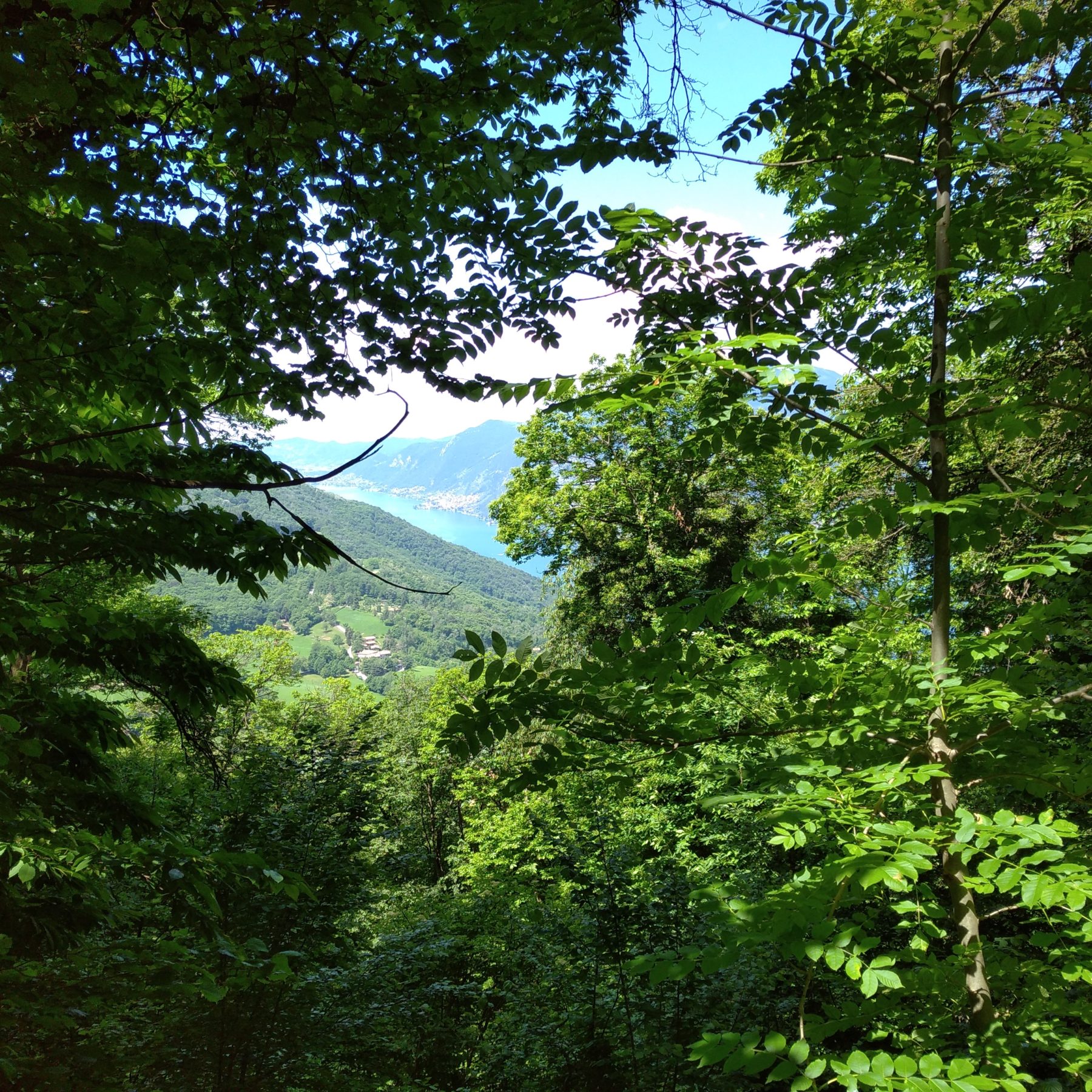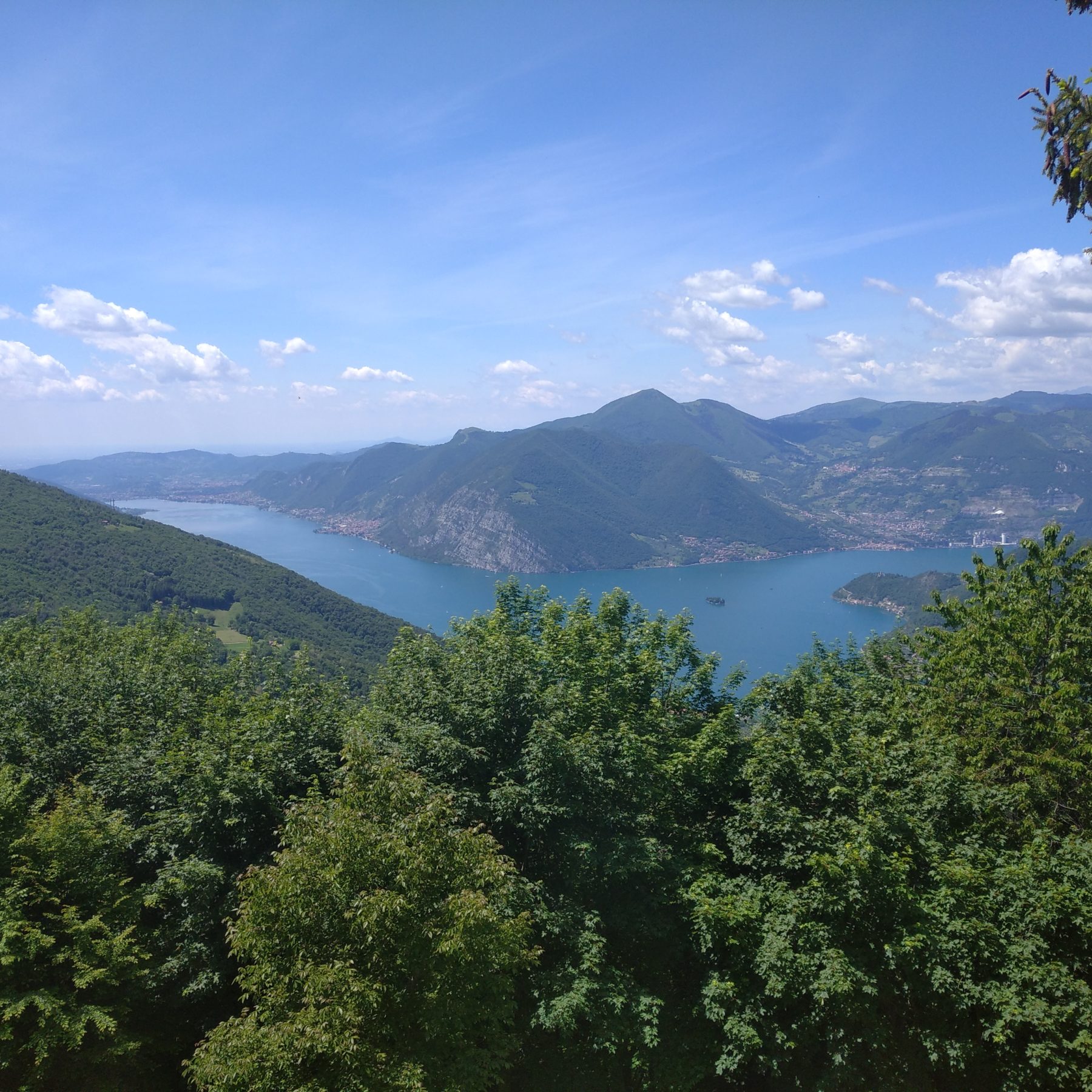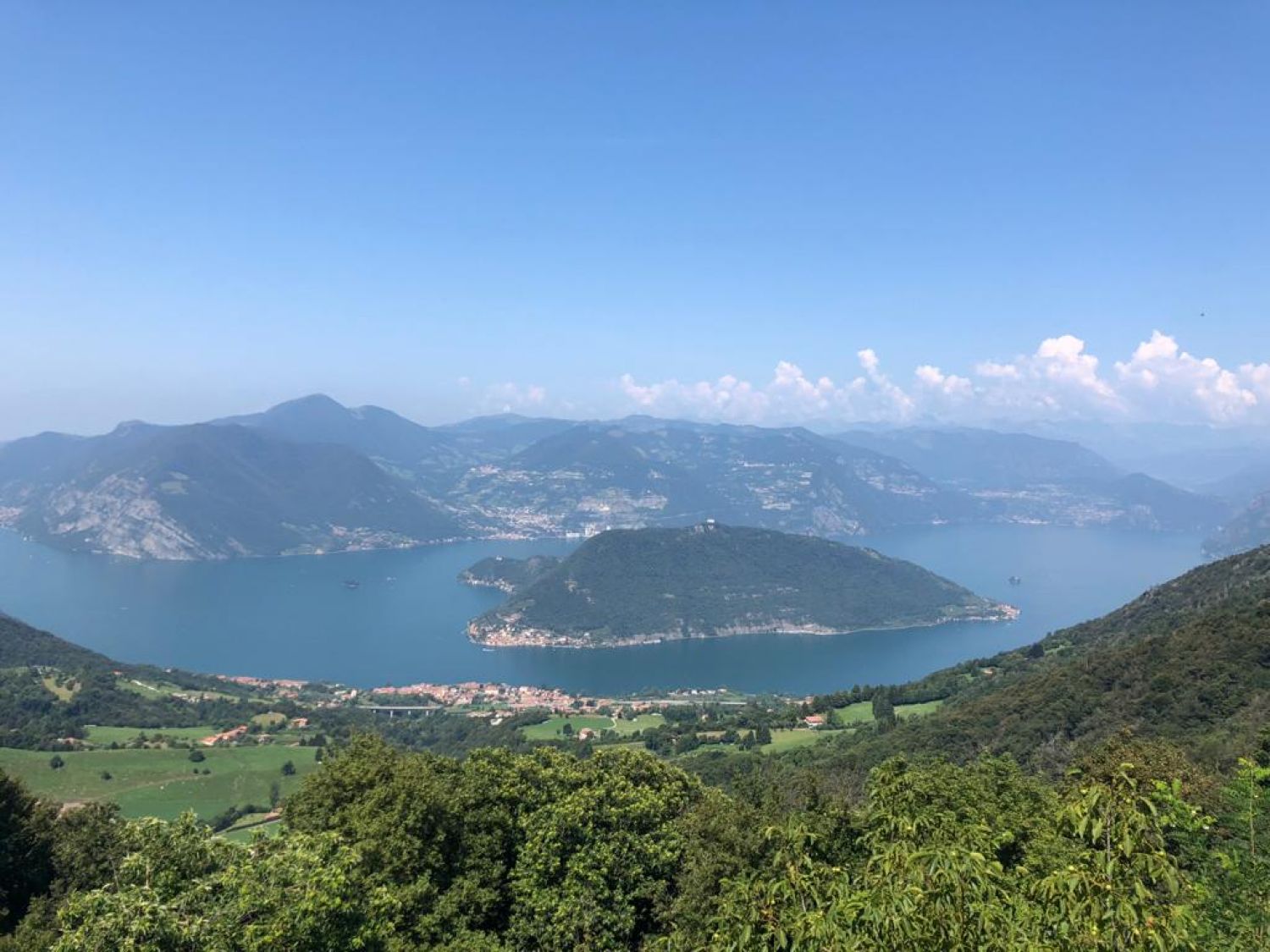 Trekking from Sulzano to Santa Maria del Giogo Sanctuary
DETAILS
Difficulty:
Escursionistico (E)
Duration:
3 h
Distance:
4.5 km
Elevation gain:
+750 m
Starting point:
Sulzano railway station
Arrival point:
Santa Maria del Giogo Sanctuary, Sulzano
Trail number:
Percorso rosso
Sulzano is a small village nestled between lake and mountain. From the historical center it is possible to follow the itinerary indicated as "Percorso rosso" (red route) in order to reach some of the most suggestive panoramic points of the territory: the Sanctuary of Santa Maria del Giogo.
DE – Sulzano ist ein kleines Dorf zwischen See und Bergen. Vom Zentrum des Dorfs ist es möglich, der "Rote Route" zu folgen, um einige der eindrucksvollsten Aussichtspunkte des Gebites zu erreichen: das Heiligtum Santa Maria del Giogo.
The trail / der Weg
Starting from the parish church, continue uphill in Via Diaz, and continue until you reach a mule track in the direction of Nistisino. In Nistisino, keep left always following the signs and continue on the path up to Santa Maria.
Return variant: for the descent from the church of Santa Maria del Giogo continue further following the blue and white tracks of the "3V" path to the "Colmi" locality from which to enjoy a breathtaking view.
The route then returns to Nistisino thus completing a ring. From Nistisino retrace the same route taken on the outward journey to reach the historic center of Sulzano.
DE – Von der Pfarrkirche aus geht man weiter bergauf entlang via Diaz und bis zu einem Saumpfad in Richtung Nistisino. In Nistisino hält man sich links. Man muss immer den Schildern der Route und dem Weg nach Santa Maria folgen.
Variante für die Rückkehr: Für den Abstieg von der Kirche Santa Maria del Giogo kann man weiter den blau-weißen Schildern des "3V" -Pfades bis zur Ortschaft "Colmi" folgen, von der man eine atemberaubende Aussicht genießen kann. Die Route kehrt dann nach Nistisino zurück und vervollständigt einen Ring.  Von Nistisino aus muss man der gleichen Route zum Zentrum von Sulzano folgen.
How to arrive and where to park / Anreise und Parkplätze
Follow the signs indicating Lake Iseo and take the SP510 – direction Darfo Boario Terme – Sulzano exit, or the coastal road direction Pisogne.
In Sulzano there are several parking spaces which are free, with hourly- or daily rate.
DE – Man muss den Schildern zum Iseosee folgen. Man nimmt dann die SP 510 Straße – Richtung Darfo Boario Terme – Ausfahrt Sulzano, oder die Küstenstraße Richtung Pisogne.
In Sulzano gibt es mehrere Parkplätze. Einige sind kostenlos, einige bieten dagegen Stundentarif oder Tagessätzen.
Book now:
---
Trust the experience of:
---