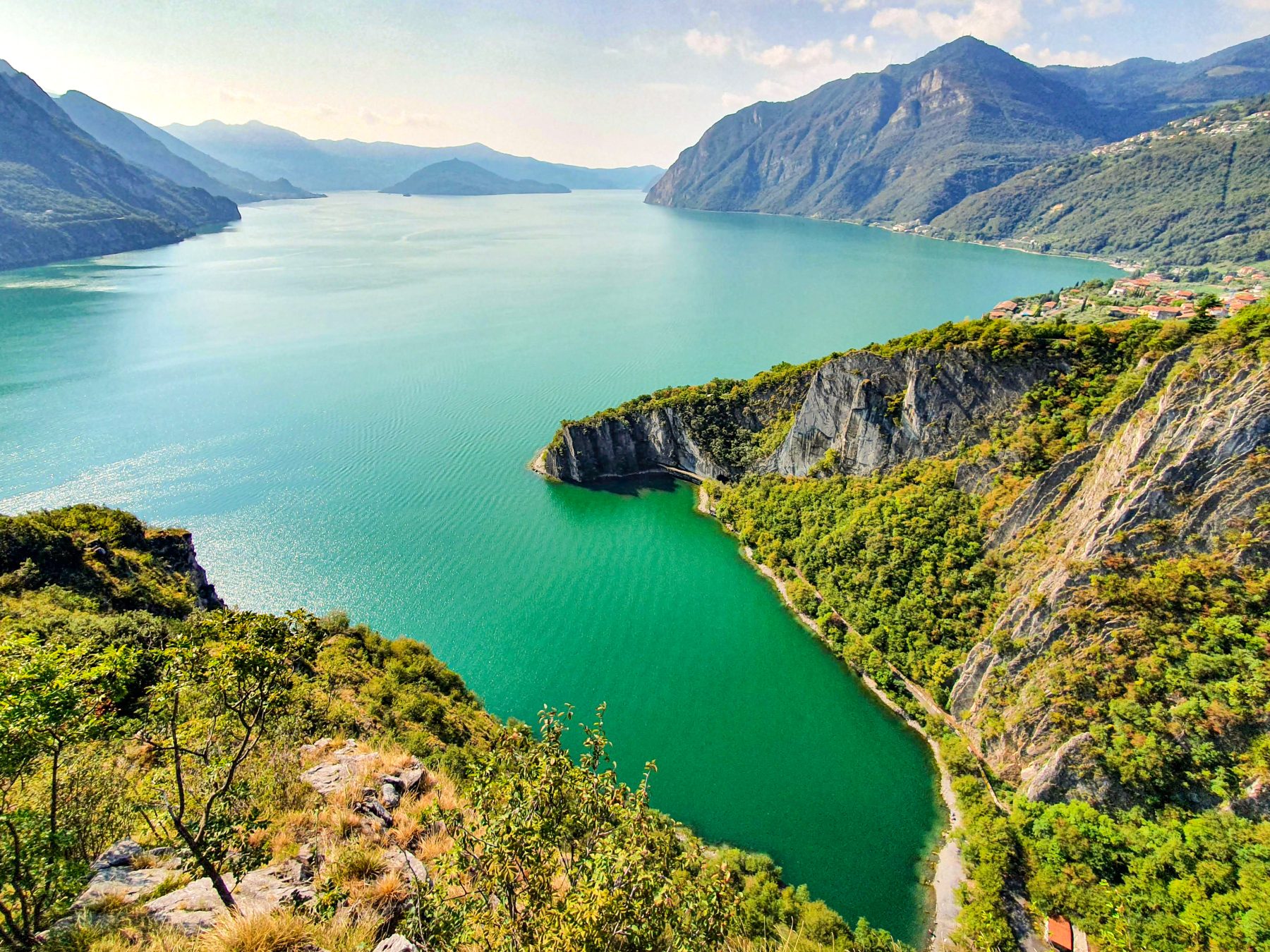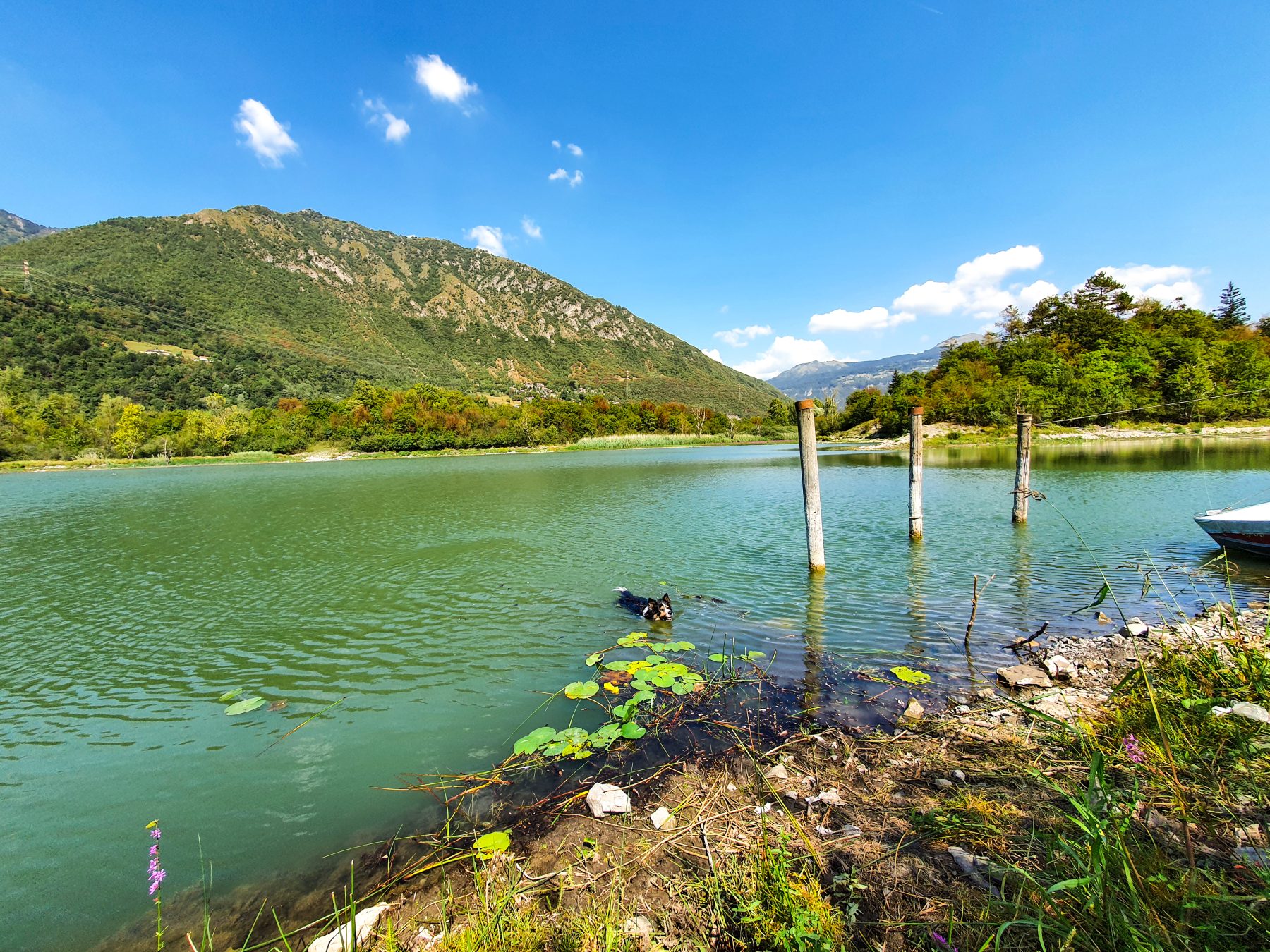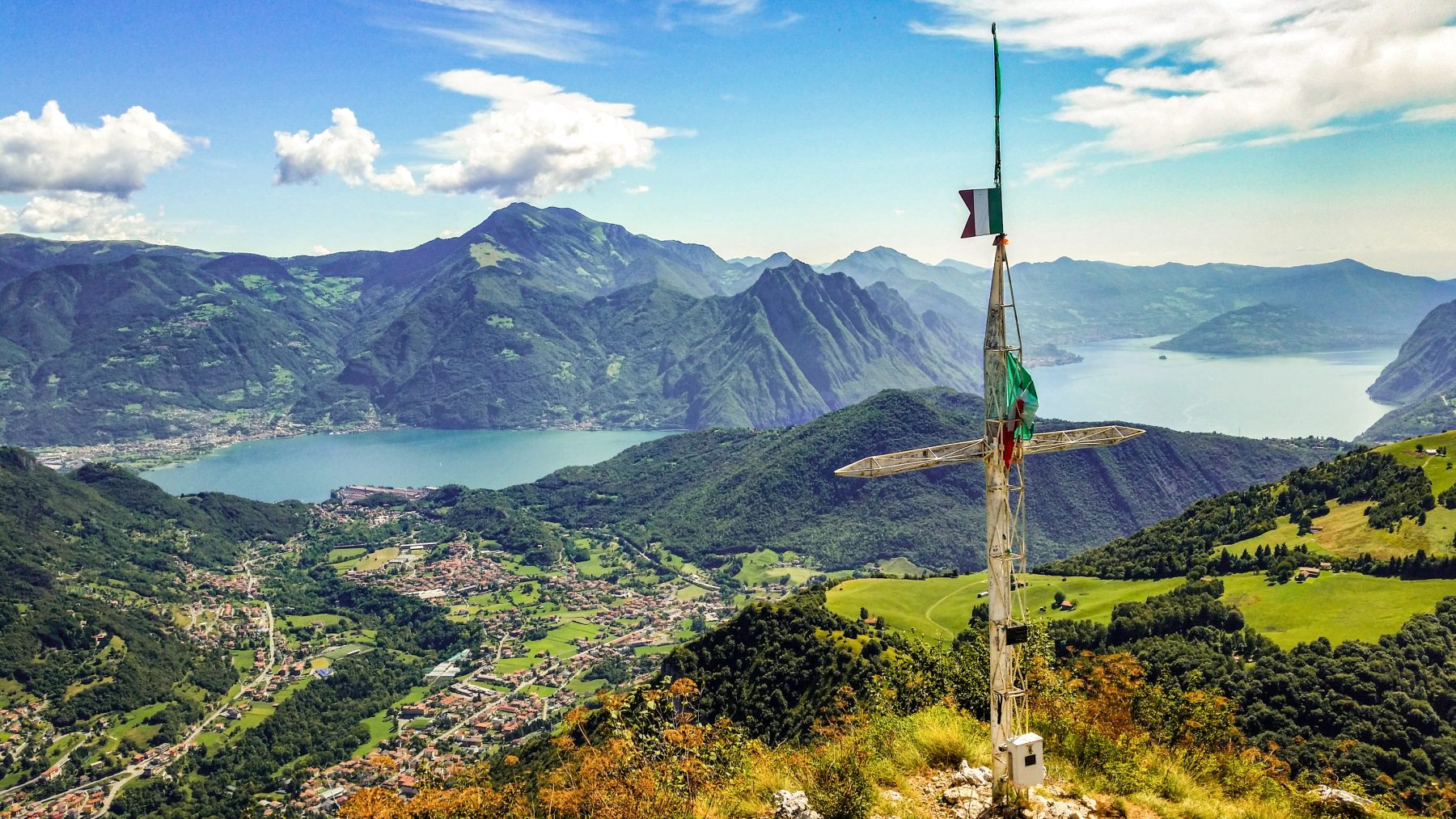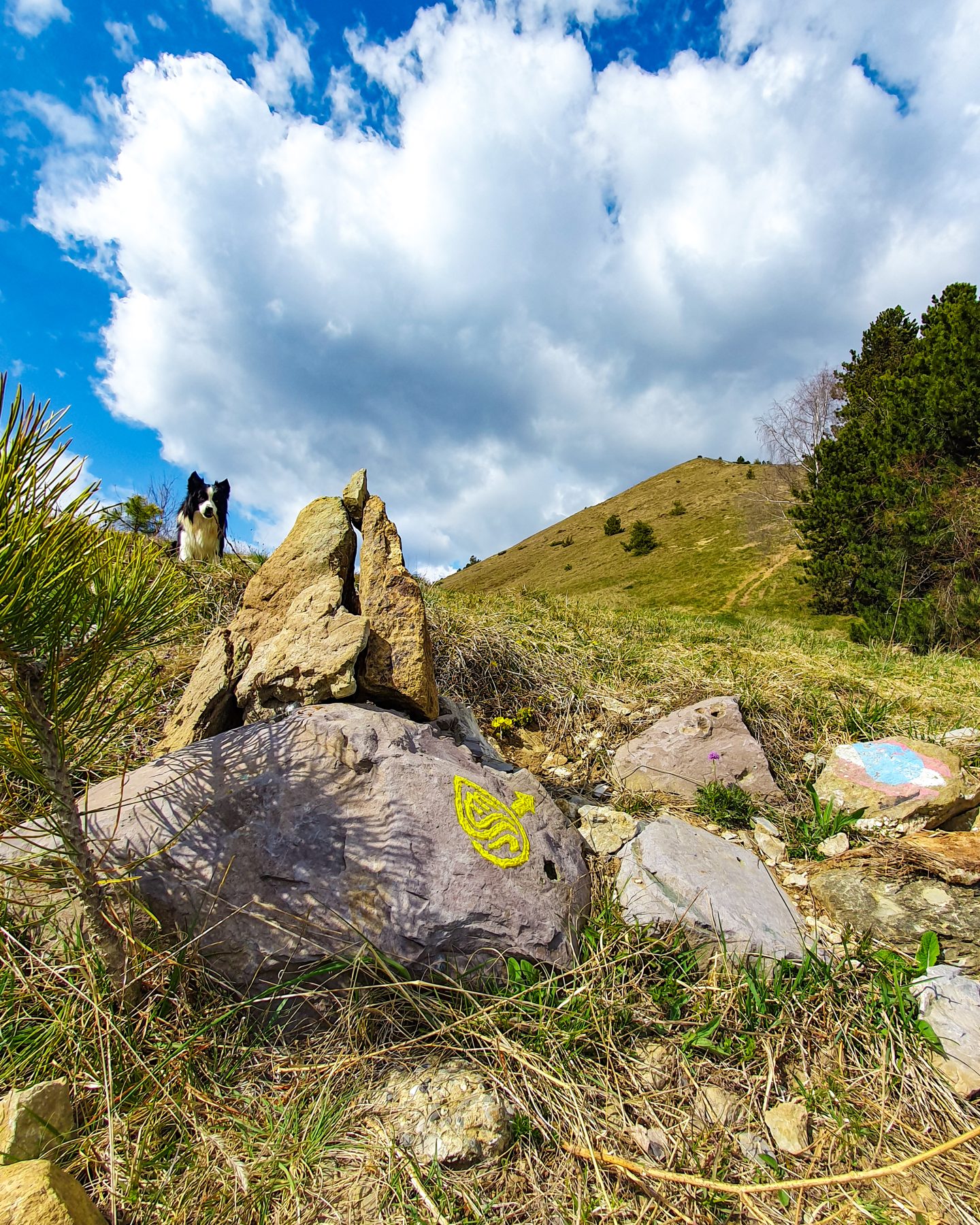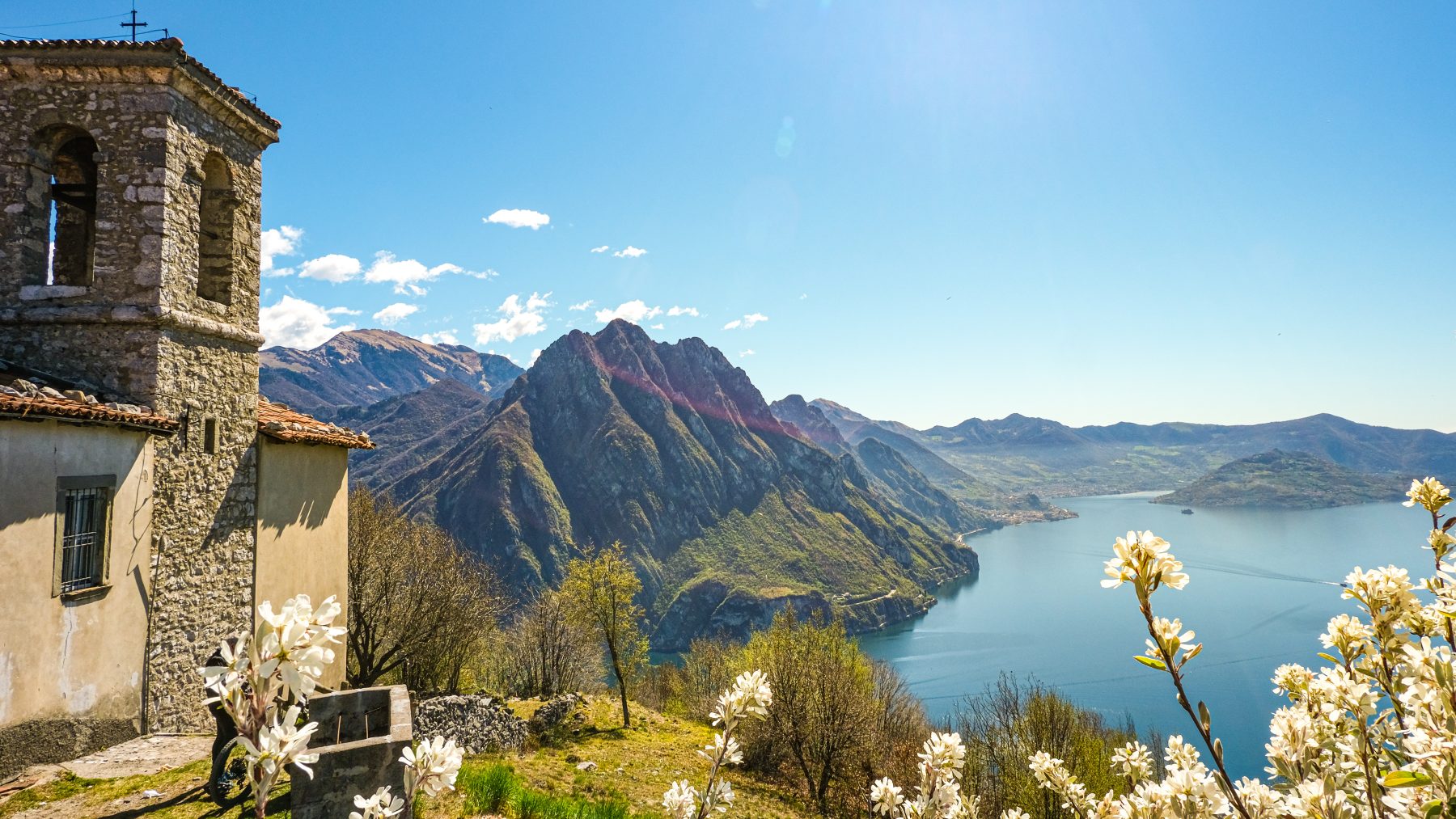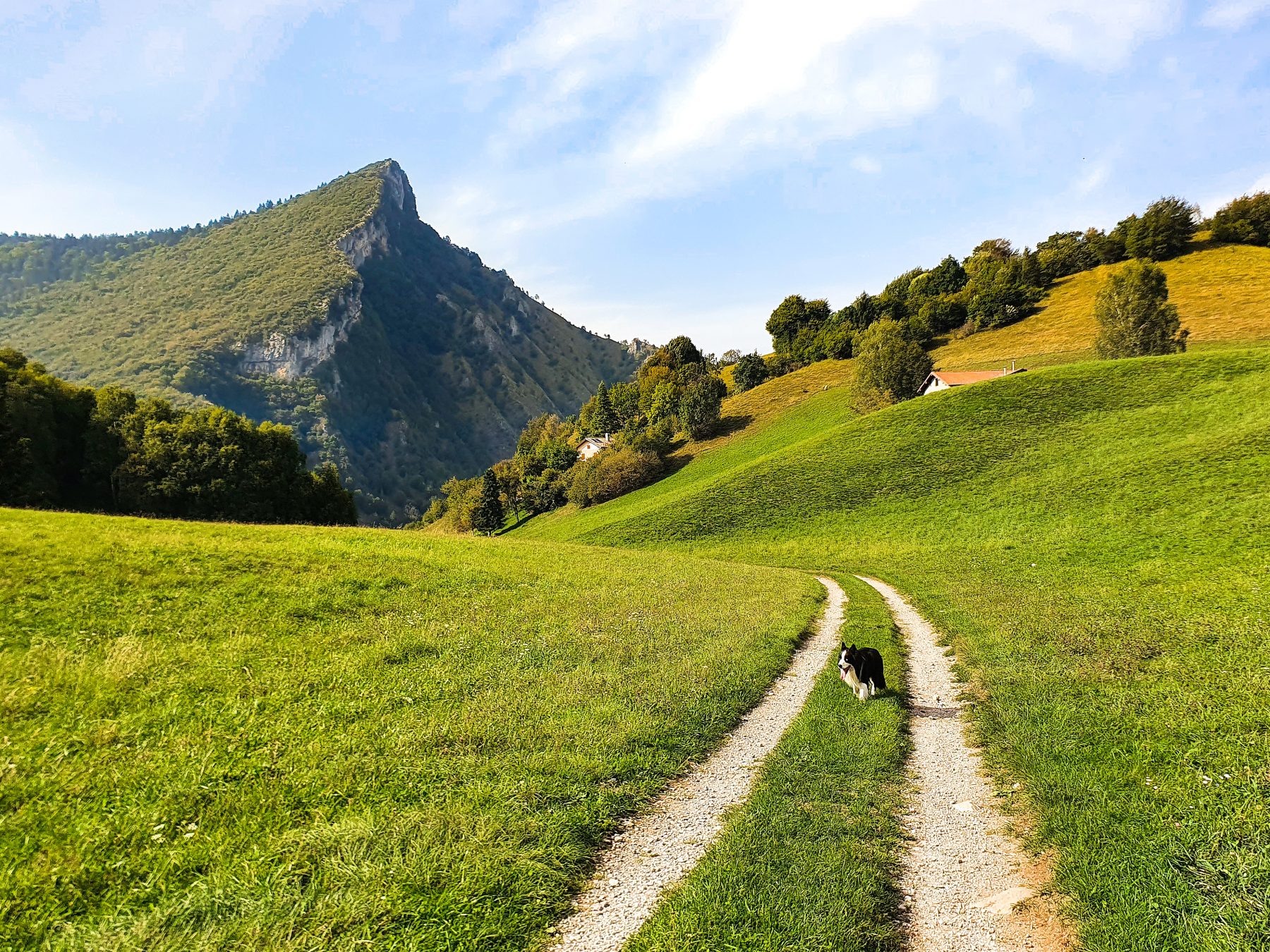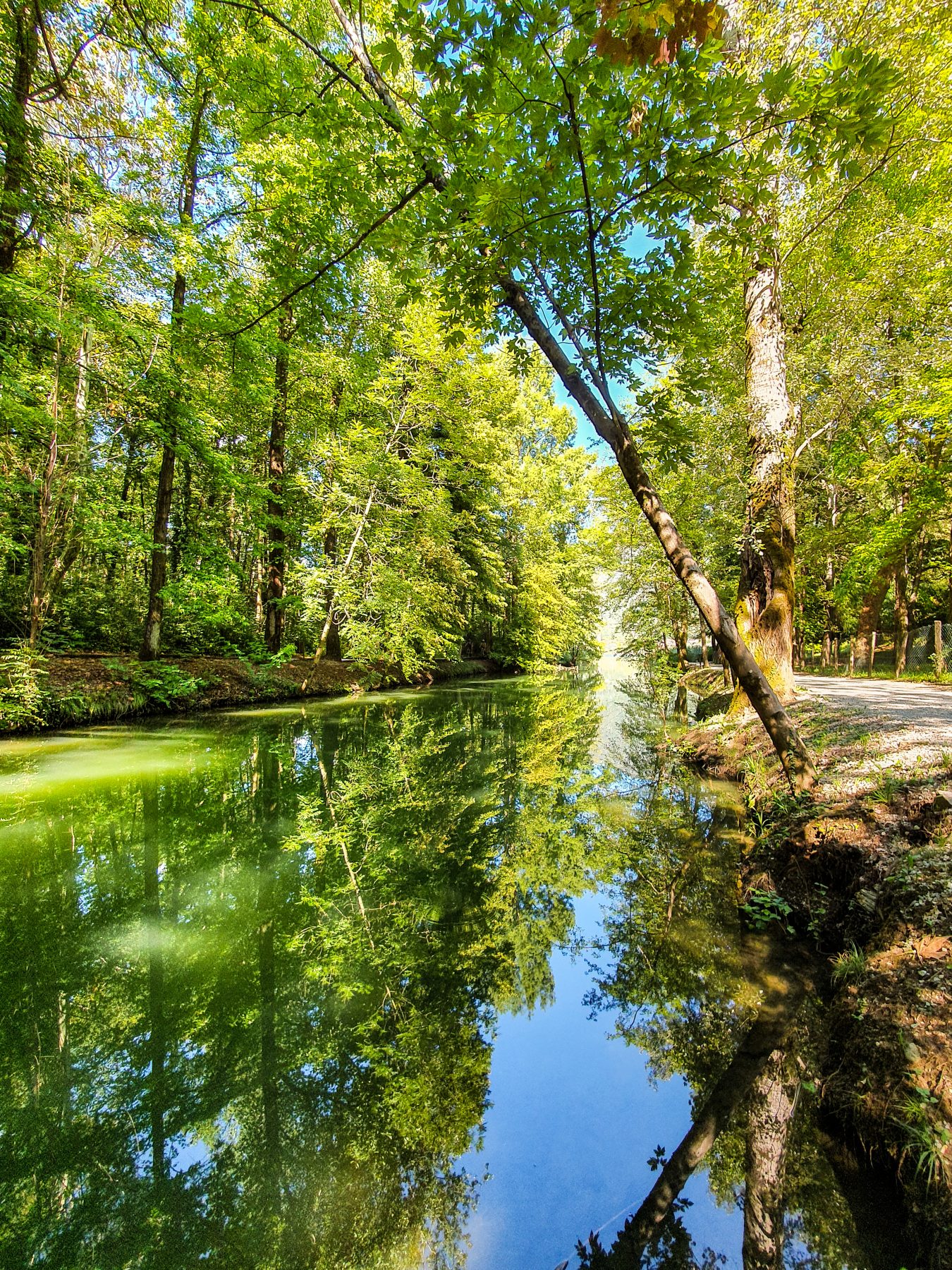 DETAILS
Difficulty:
Escursionistico esperto (EE)
Duration:
6 stages
Distance:
100 km
Starting point:
Sovere
Arrival point:
Sovere
The "Cammino Tre Laghi" develops in the Province of Bergamo between Val Borlezza, Val Cavallina and Upper Lake Iseo.
The Cammino Tre Laghi is a circular route of about 100 km which develops almost exclusively on paths, mule tracks or agro-forestry-pastoral roads, with the exception of crossing the urban areas of the villages and a few other extra-urban stretches. The starting point is Sovere, a town divided into two villages by the deep incision of the valley made by the Borlezza stream; the beginning and arrival point of the Way is on the pedestrian bridge that joins them: on one side we start, on the other one, we return.
There are 6 recommended stages:
1 – Sovere – Monasterolo del Castello
2 – Monasterolo del Castello – Fonteno
3 – Fonteno – Lovere
4 – Lovere – Bossico
5 – Bossico – Sovere
6 – Sovere – Corna Lunga – Sovere
DE – Der "Cammino Tre Laghi" entwickelt sich in der Provinz Bergamo zwischen dem Val Borlezza, dem Val Cavallina und dem oberen Iseosee.
Der Cammino Tre Laghi ist ein rund 100 km langer Rundweg, der fast ausschließlich auf Wegen, Saumpfaden oder landwirtschaftlich genutzten, forstwirtschaftlichen und pastoralen Straßen verläuft, mit Ausnahme der Durchquerung der städtischen Gebiete der Dörfer und einiger anderer außerstädtischer Abschnitte. Der Ausgangspunkt ist Sovere, eine Stadt, die durch den tiefen Einschnitt des Baches Borlezza in das Tal in zwei Dörfer geteilt ist. Der Anfangs- und Zielpunkt des Weges liegt auf der Fußgängerbrücke, die sie verbindet: Auf der einen Seite beginnen wir, auf der anderen kehren wir zurück.
Es gibt 6 empfohlene Strecken:
1 – Sovere – Monasterolo del Castello
2 – Monasterolo del Castello – Fonteno
3 – Fonteno – Lovere
4 – Lovere – Bossico
5 – Bossico – Sovere
6 – Sovere – Corna Lunga – Sovere
Photos and texts: Cammino Tre Laghi
---
Credits: Cammino Tre Laghi
Book now:
---
Trust the experience of:
---