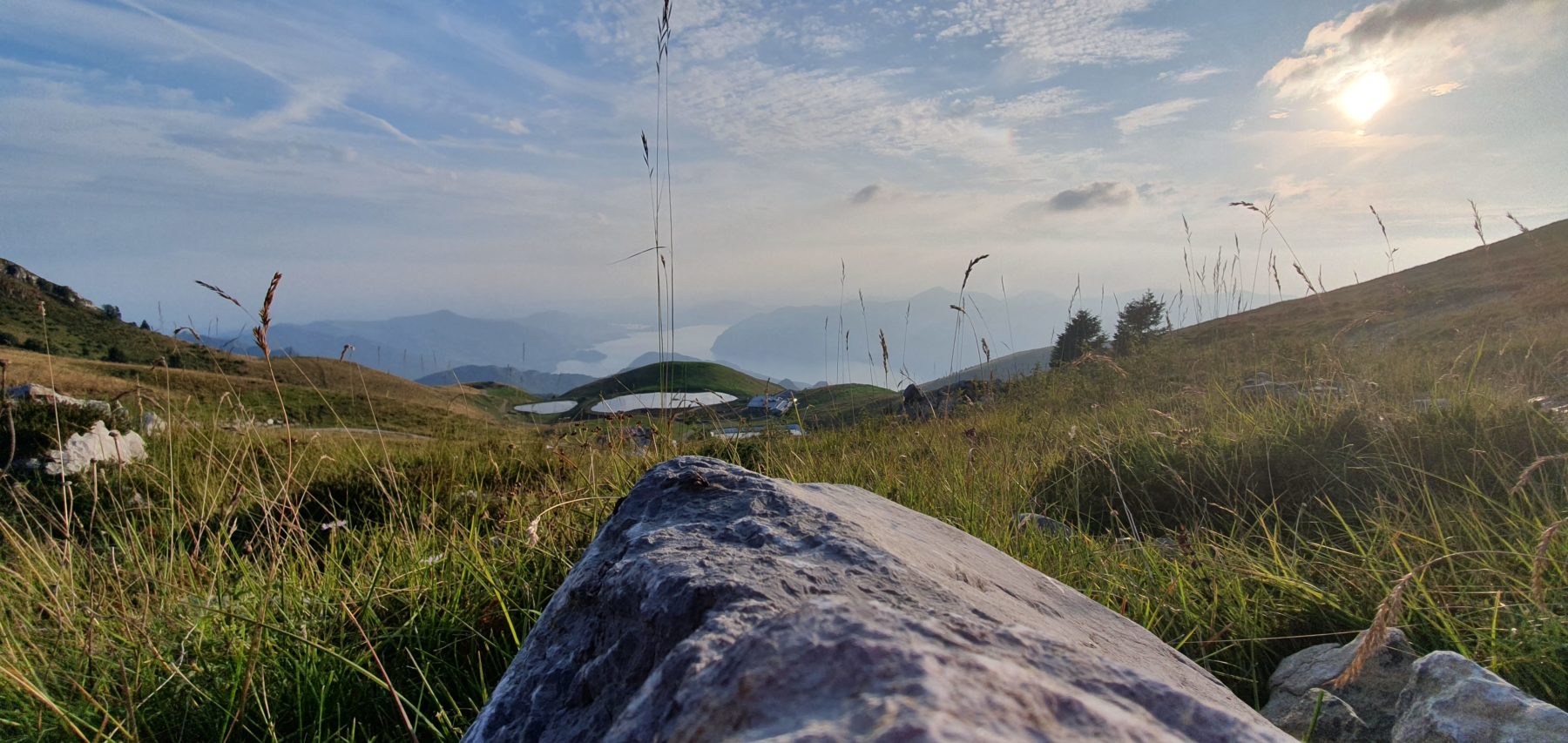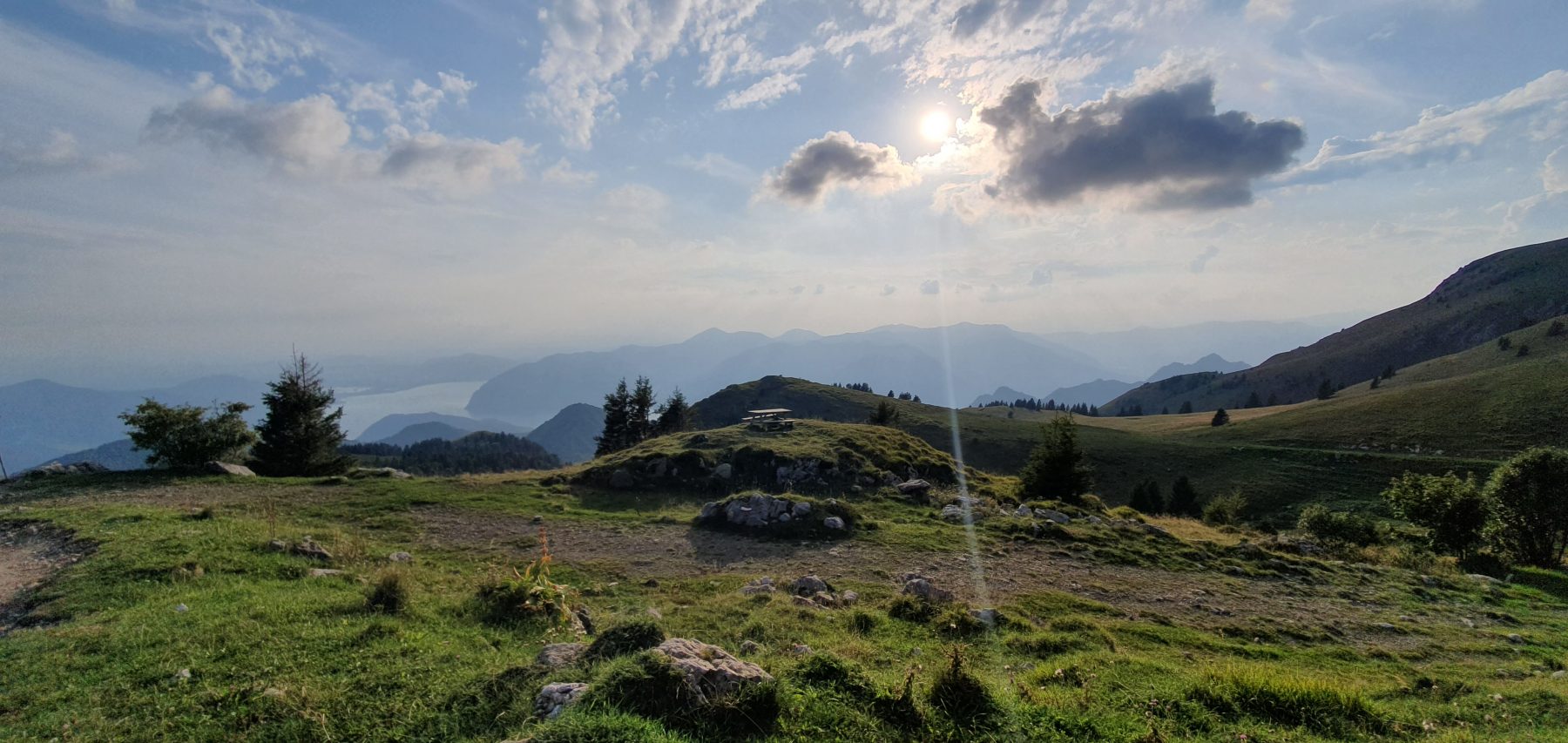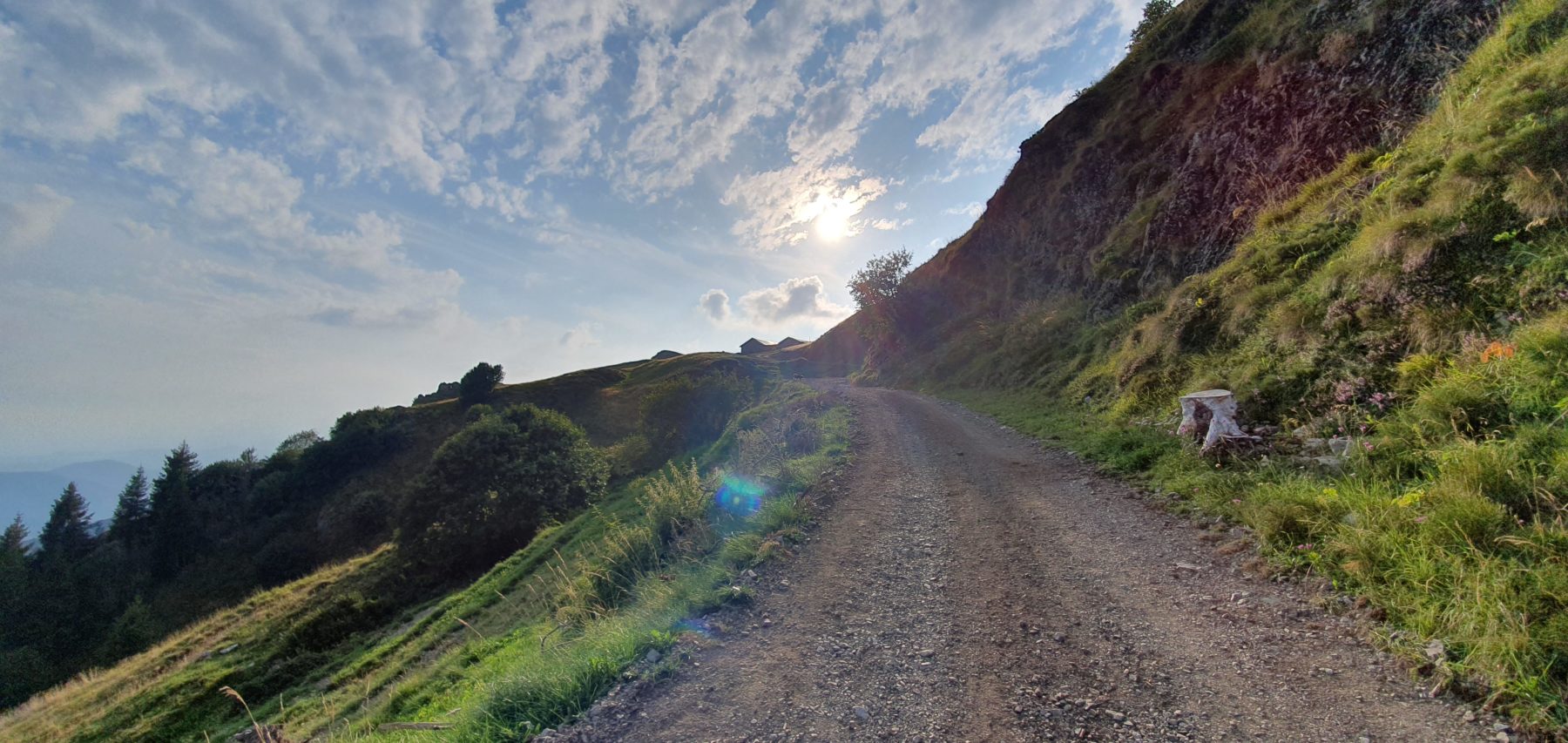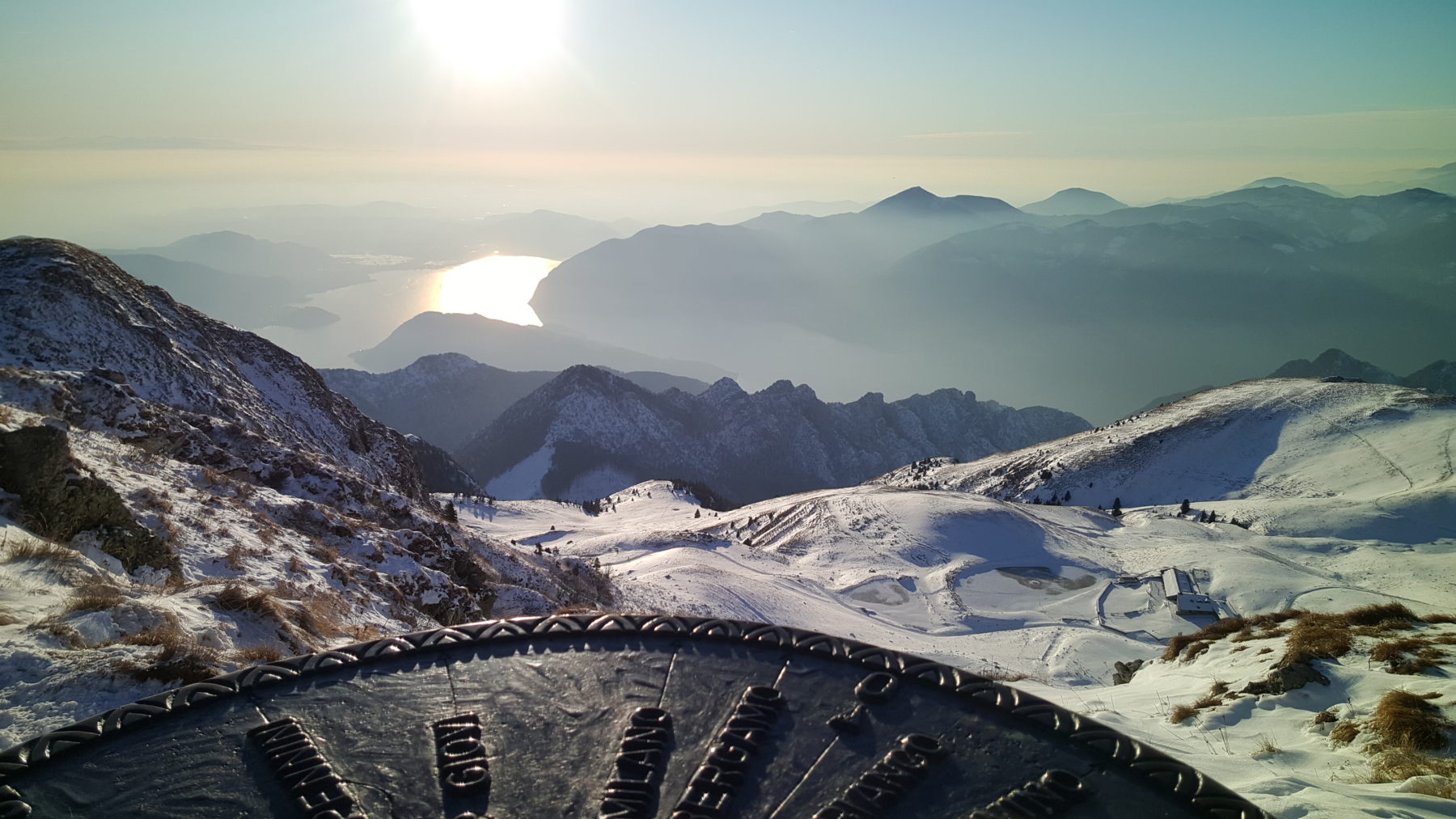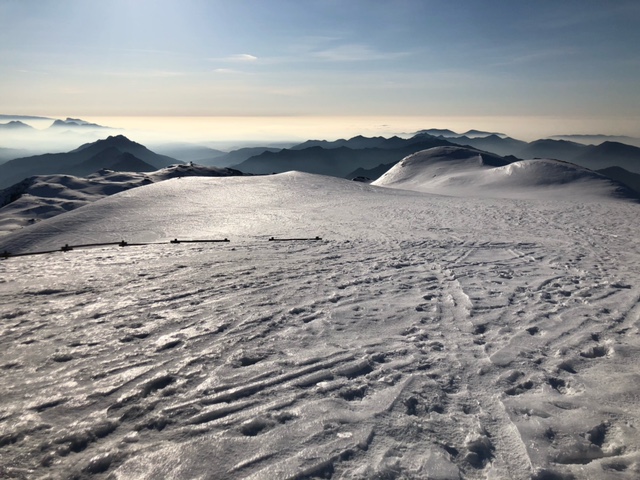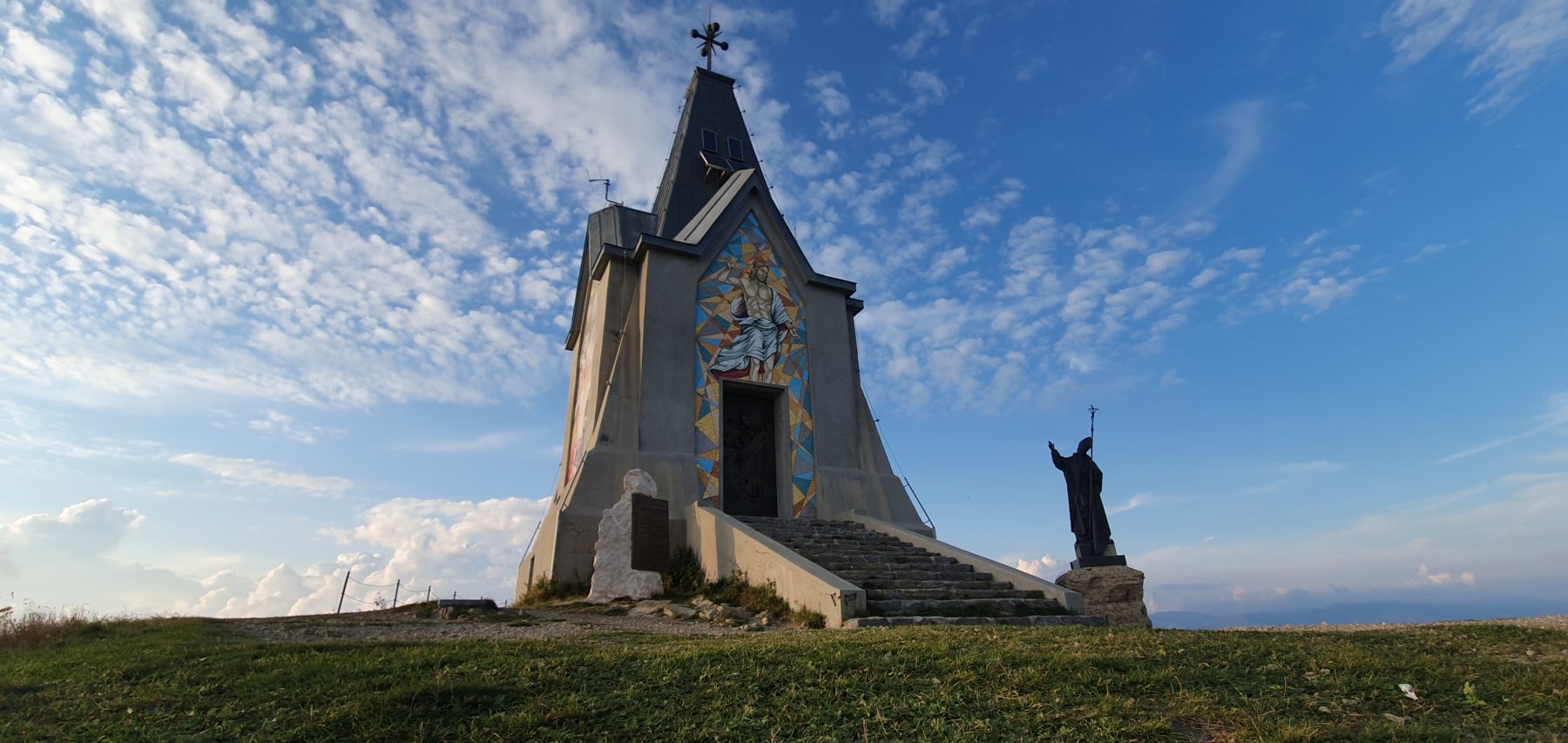 Trekking from Croce di Marone to Monte Guglielmo
The trail / der Weg
The path begins with a moderate climb and develops along the continuation of the road. Near the first hairpin bend, a steep stony mule track can be seen on the right which leads more quickly to the Malpensata refuge, while the road layout is slightly longer but accompanies a gentle climb. In the Malpensata area, the two paths rejoin and continue briefly along the dirt road up to a new crossroads: once again, this time to the left, a very steep marked path (with white-blue trail marker 3V) branches off. It is advisable to follow it uphill not only for the slope but as it considerably shortens the path along the road. After a steep stretch in the woods, you reach a clearing from which you can admire the top of Mount Guglielmo. Continue on a slight slight slope and then resume the climb until you reach a verdant pasture plain. The path runs along a low wall up to the Guglielmo di Sotto hut from which to resume the wide dirt road. There are no further deviations: turn left and continue along the gravel road which, going up through the pastures, reaches the northwestern summit of Monte Guglielmo. The slope decreases until it reaches the beautiful pasture plateau that houses the Guglielmo di Sopra hut characterized by some small lakes in its immediate vicinity. From this splendid terrace it is possible to clearly observe the ridge above and the top of Guglielmo. Continue along the small road until you take the mule track that returns to altitude and leads to the Guglielmo di Sotto hut and shortly after to the Almici Refuge (excellent support point, open in the summer season). A small but easy path goes up along the ridge to the left of the top and in a few minutes you reach the summit, from which the view is breathtaking.
DE – Der Weg beginnt mit einem moderaten Anstieg und entwickelt sich entlang der Fortsetzung der Straße. In der Nähe der ersten Kurve gibt es rechts ein steiler steiniger Saumpfad, der schneller zur Malpensata Hütte führt. Die Hauptstraße ist etwas länger, hat aber einen sanften Aufstieg. In der Nähe der Malpensata Hütte verbinden sich die beiden Wege wieder und folgen kurz dem Feldweg, bis man eine neue Kreuzung erreicht: Diesmal zweigt wieder links ein sehr steiler, markierter Weg (mit weiß-blauer 3-V-Wegmarkierung) ab. Es ist ratsam, diesem Weg bergauf zu folgen, da er die Route entlang der Straße erheblich verkürzt. Nach einer steilen Strecke im Wald erreicht man eine Lichtung, von der man die Spitze des Monte Guglielmo bewundern kann. Man setzt den Aufstieg fort, bis man eine grüne Weideebene erreicht. Der Weg führt bis zur Hütte Guglielmo di Sotto. Von diesem Punkt wird man den breiten Feldweg wieder aufnehmen. Es gibt keine weiteren Abweichungen: Man biegt links ab und folgt der Schotterstraße, die durch die Weiden zum nordwestlichen Gipfel des Monte Guglielmo führt. Der Hang nimmt ab, bis man das wunderschöne Weideplateau erreicht, auf dem sich die Guglielmo di Sopra Hütte befindet. Von dieser herrlichen Terrasse kann man den Kamm und den Gipfel des Guglielmo deutlich beobachten. Man muss der kleinen Straße folgen, bis man den Saumpfad nimmt, der zur Almici Hütte führt (guter Stützpunkt, geöffnet während des Sommers). Ein kleiner, aber einfacher Weg führt links oben am Kamm entlang und in wenigen Minuten wird man den Gipfel erreichen, von dem die Aussicht atemberaubend ist.
How to arrive and where to park / Anreise und Parkplätze
Follow the directions for Lake Iseo and take the SP 510 – Zone exit. Go up the SP 32. Before reaching the town of Zone on the right, follow the signs for Rifugio Croce di Marone. The road is narrow but paved.
Possibility of parking near the Croce di Marone Refuge from which the itinerary starts.
DE – Man muss den Schildern für den Iseosee folgen und die Landstraße SP 510 nehmen – Ausfahrt Zone. Man fährt die SP 32 Landstraße hinauf. Bevor man die Stadt Zone erreicht, biegt man rechts ab und folgt den Schildern zum Rifugio Croce di Marone. Die Straße ist eng, aber asphaltiert.
Parkplatz in der Nähe von Croce di Marone Hütte, wo der Weg beginnt.
Book now:
Trust the experience of: