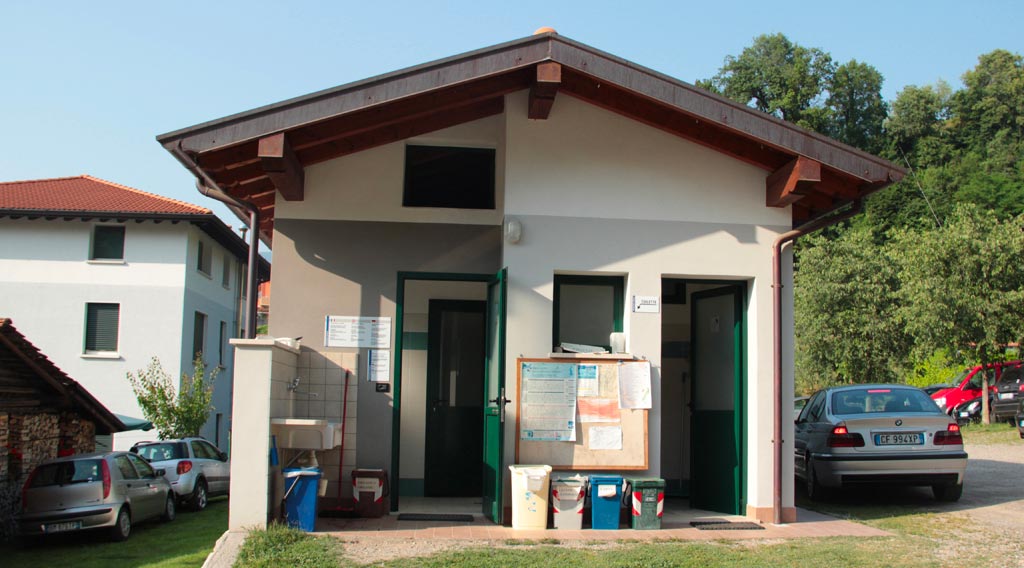 Activity open from May 18th, 2020
The campsite "Gerolo" is located in Sulzano, just 400 m from the boat departure to Monte Isola, the biggest lake island in Europe. The region is rich in natural and cultural heritage and lies among beautiful olive groves, surrounded by the stillness of Lake Iseo's charming waters. Owned and operated by the Gervasoni family, the campsite has 30 caravan sites and the following facilities: warm showers, toilets, dump stations, electricity, laundry, picnic tables in the shade, and natural mountain spring water. Here children can have fun on the swing, play with the cats, rabbits, chickens, and feed the fish in the aquarium. Suggested sites to visit in the area: the city of Iseo, the Sebino Natural Reserve of Peat Bogs, the Pyramids of Zone, the ancient rock engravings of Capo di Ponte, and the hills of Franciacorta with its famous wines and distinctive restaurants.
Open all year round. Dogs are welcome.
Photos and translation by Area Sosta Camper Gerolo