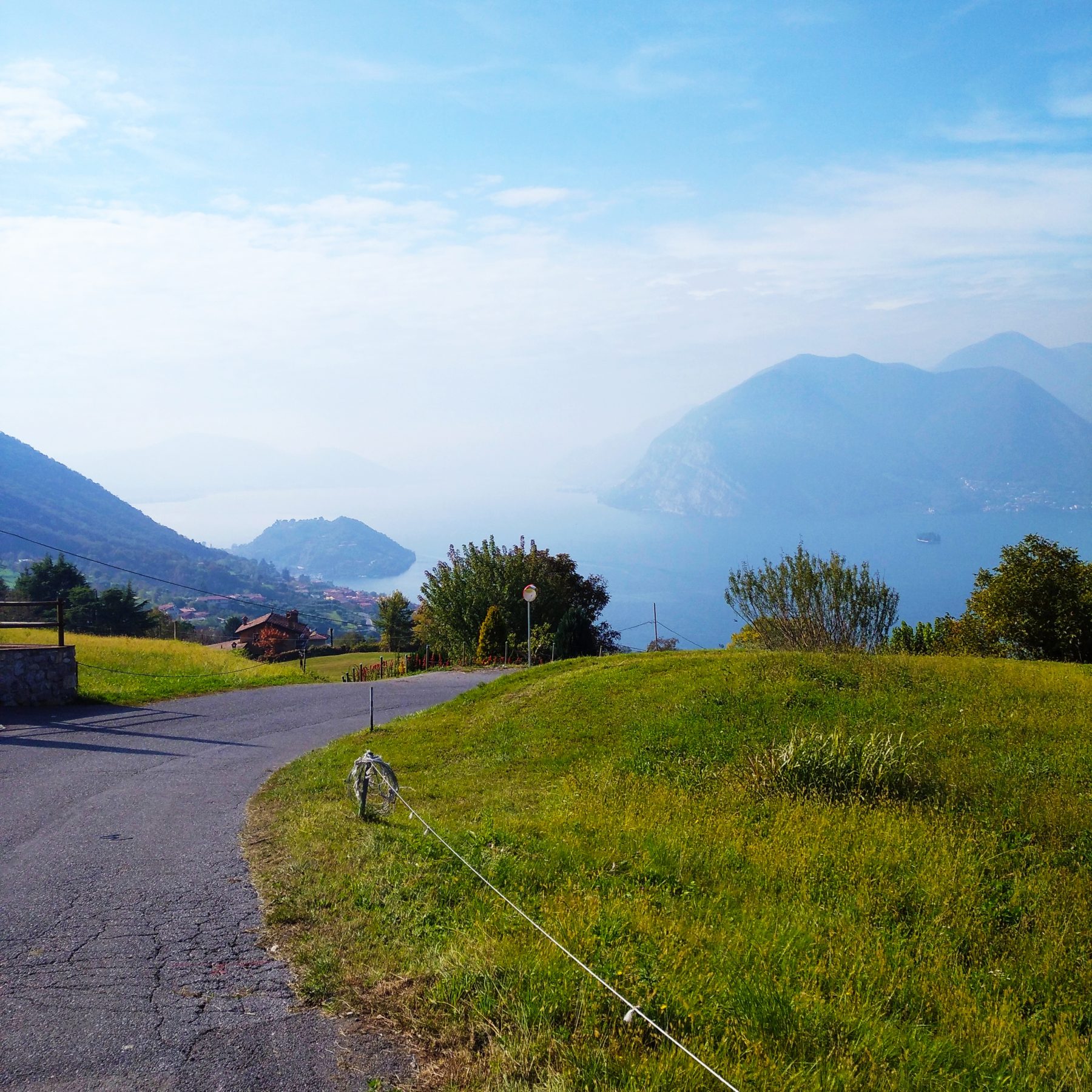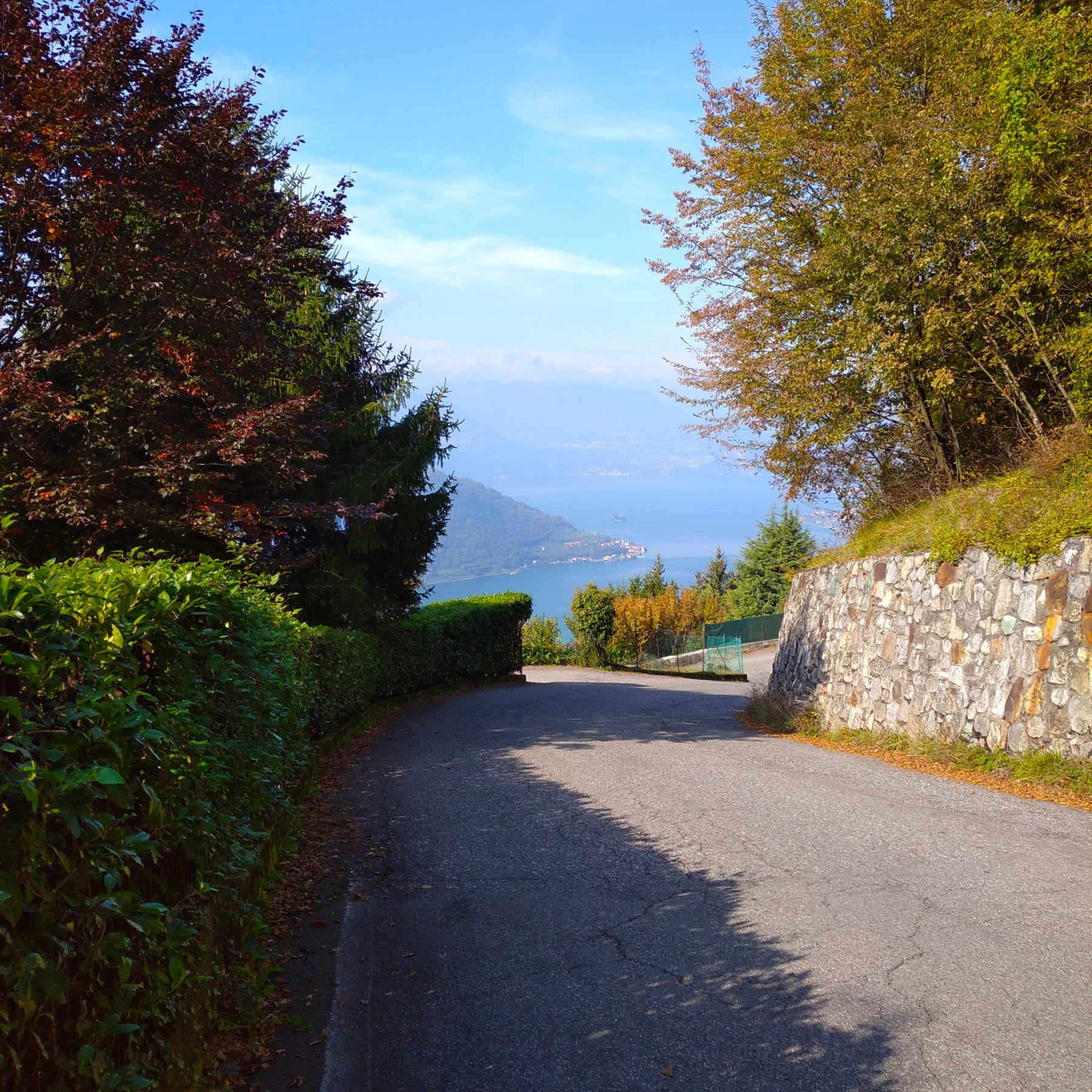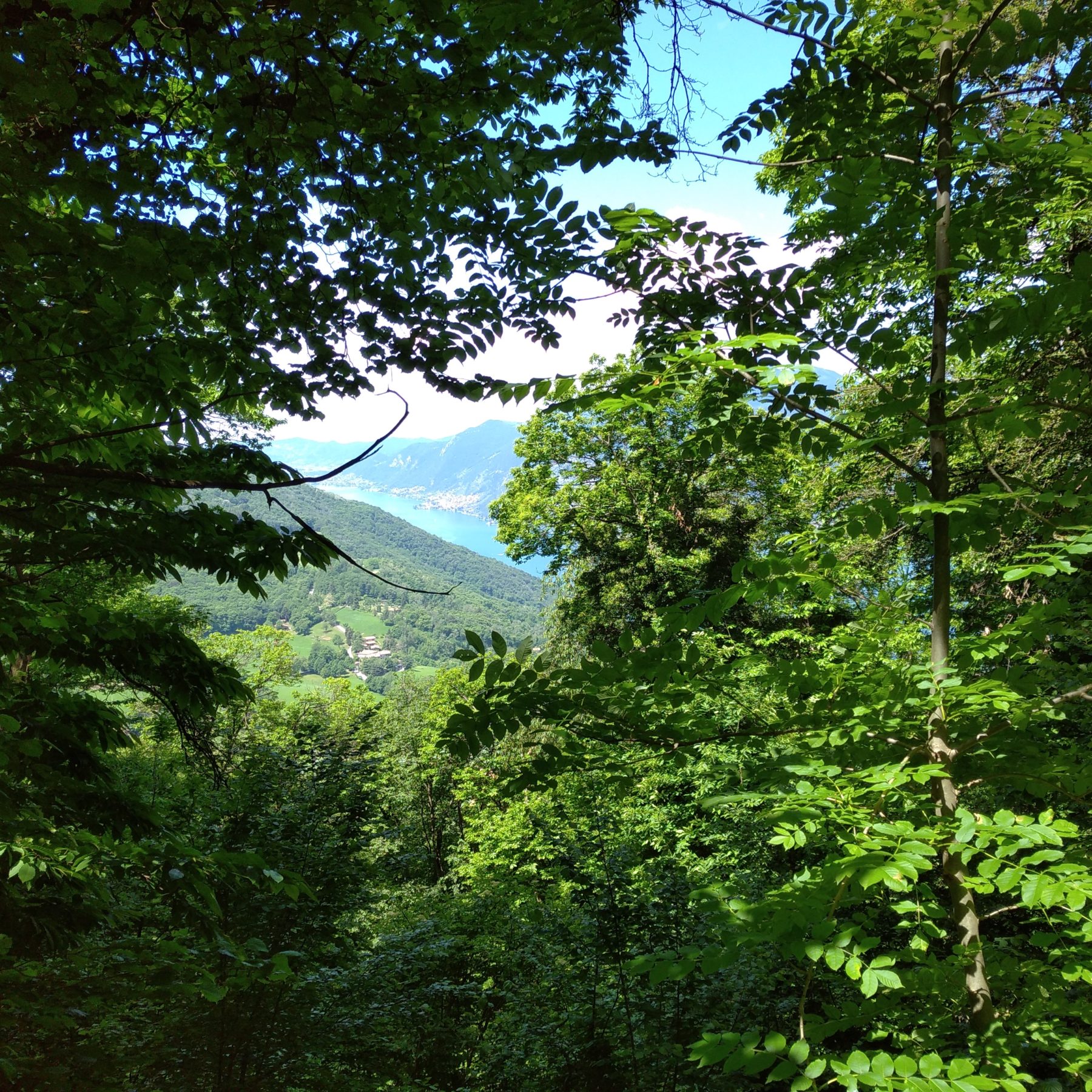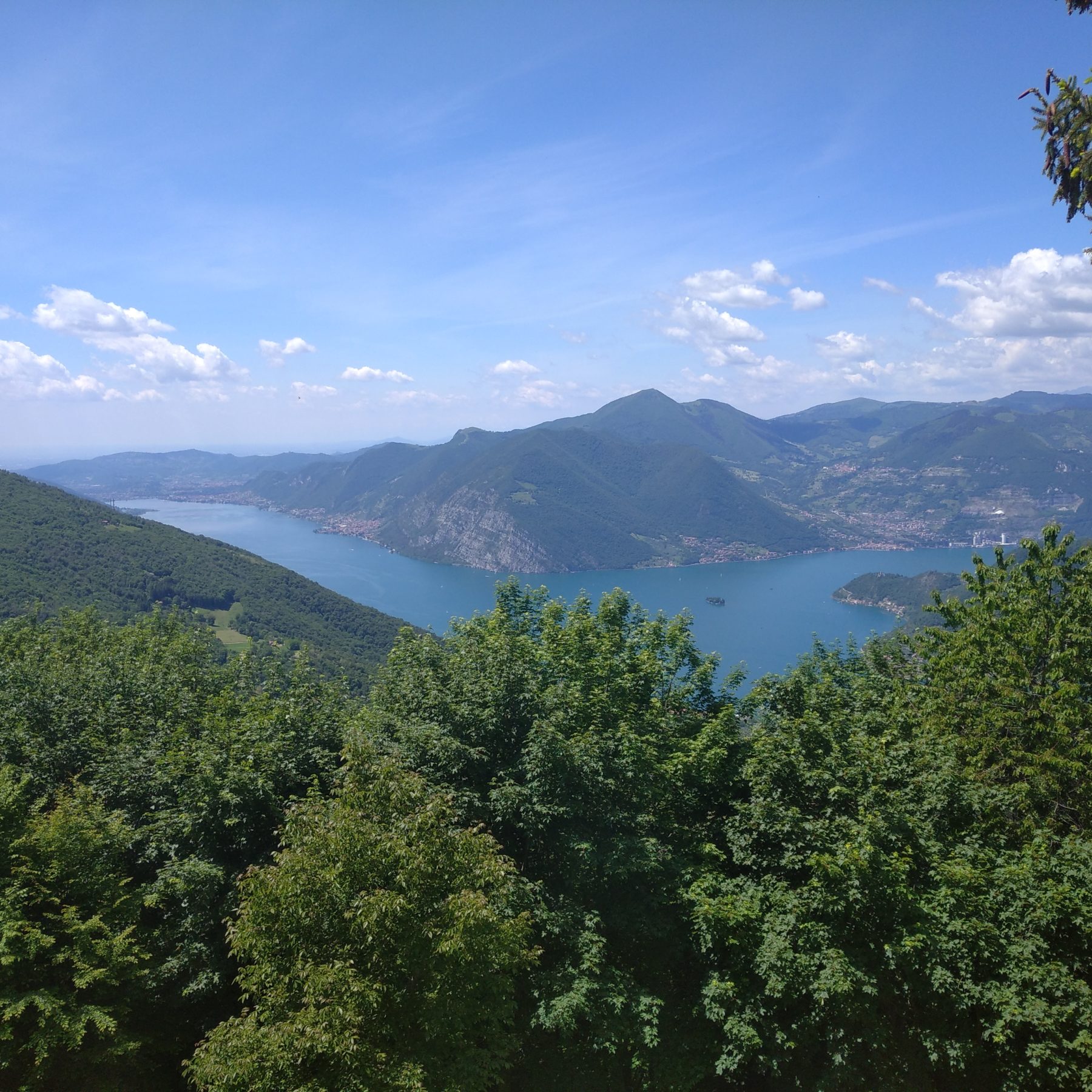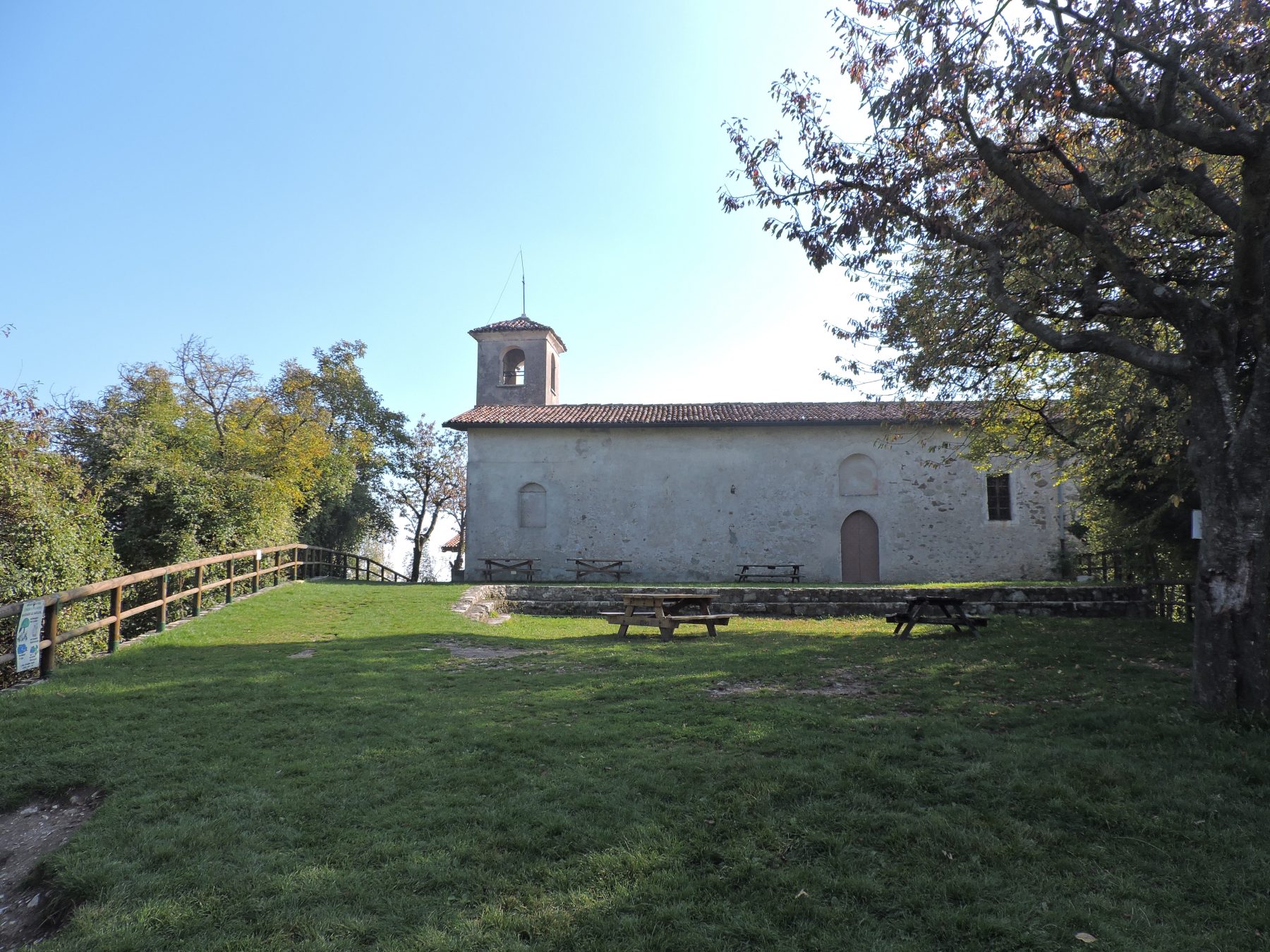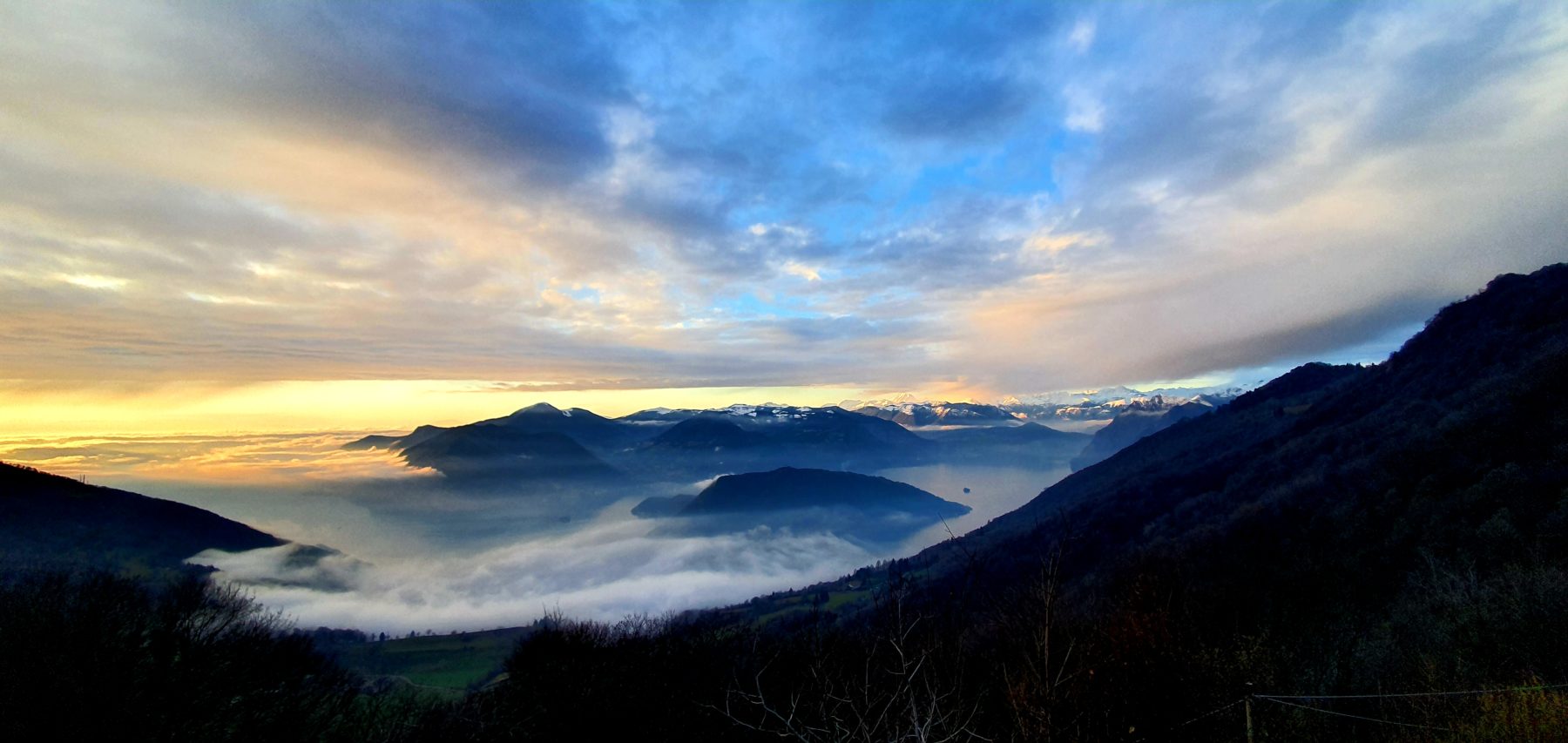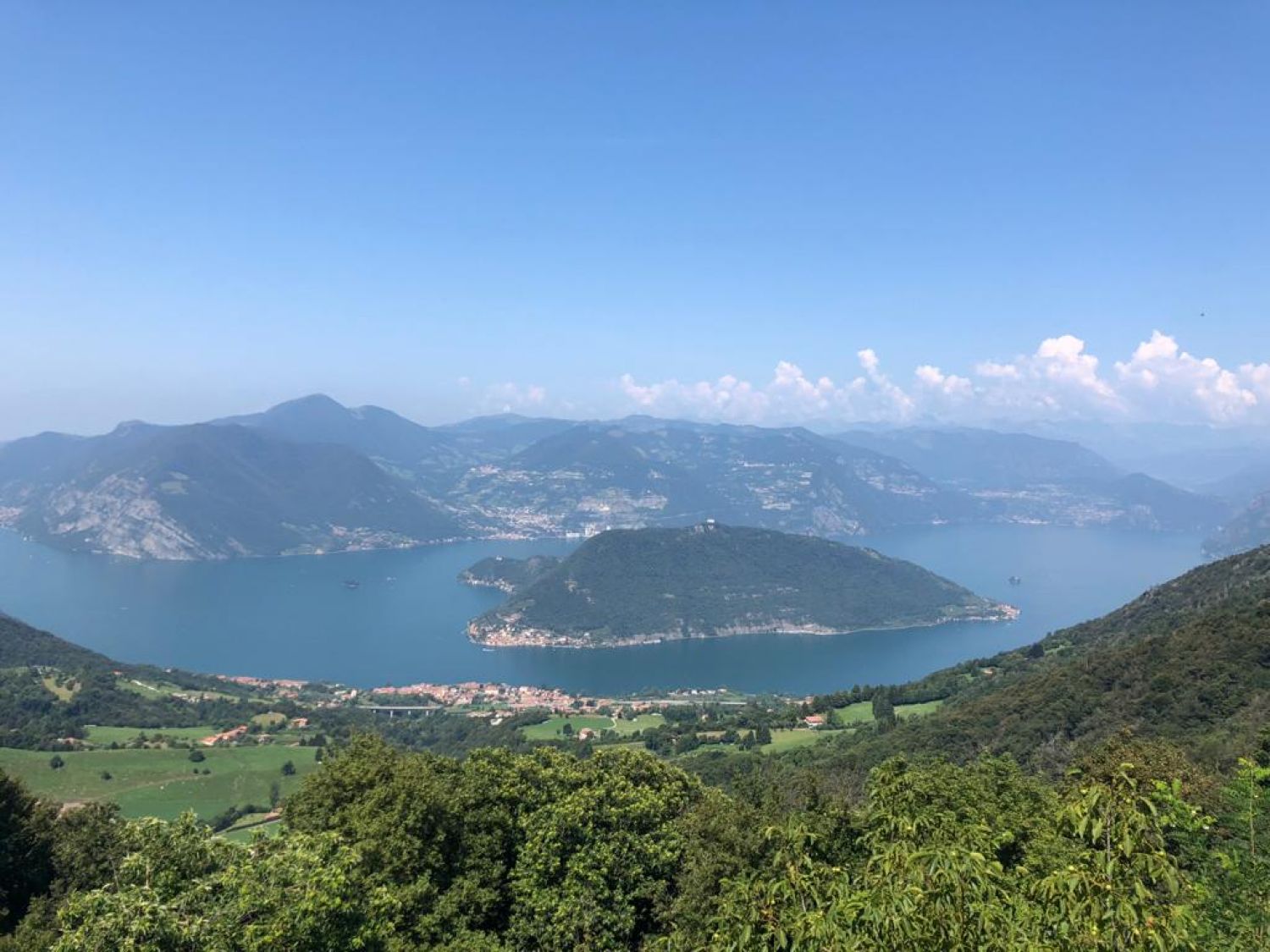 Climb to the Shrine of S. Maria del Giogio and Tre Termini Pass
We leave our car in Pilzone, in the cemetery car park in Via Vittorio Veneto and then proceed for the first few kilometres along the coastal road towards Sulzano, where our itinerary begins.
Before the bottleneck, typical of the entrance to the town, we turn right and go across the level crossing, and, on our right, climb up all of Via Camontaro until we meet, on our right again, the route of the Antica Strada Valeriana. We move on, on our left, first uphill then downhill, going under the overpass of the freeway and then uphill again in Via Gazzane. At the junction we turn left in the narrow Via Tassano, passing through the village that bears the same name. At the stop sign we turn right, once again going under the overpass and taking Via Martignago. After a couple of bends the road goes into the woods and becomes level so we can catch our breath. We turn into Via Santa Maria and, with one last effort, reach our destination. Once here we can stop to admire the wonderful view of the lake and Monte Isola which makes it worth the effort (a snack bar can be found here). For the return journey we can either go back the way we came, or pick up our bikes and take on the step trail that separates us from the Santuario di Santa Maria del Giogo and then follow down the dirt road until we meet the paved road (be careful because the crossbar could be down). We head down on our left and when we reach the stop sign, in Zoadello, we turn right and climb up a couple of bends until we reach the Tre Termini pass. Then it's downhill for 8 km until we reach Iseo, we take Via Roma and in just a few minutes we are back in Pilzone.
Book now:
Trust the experience of: