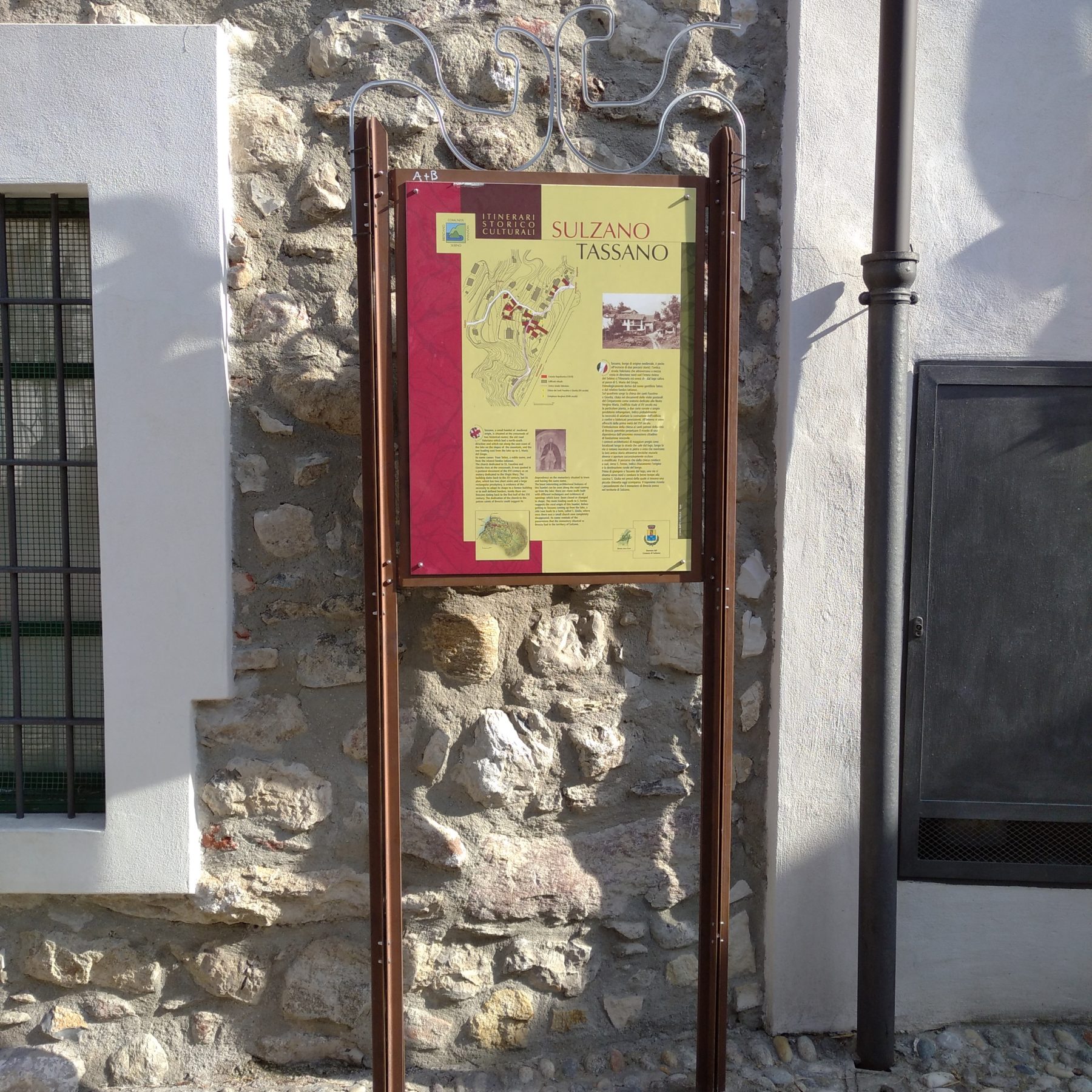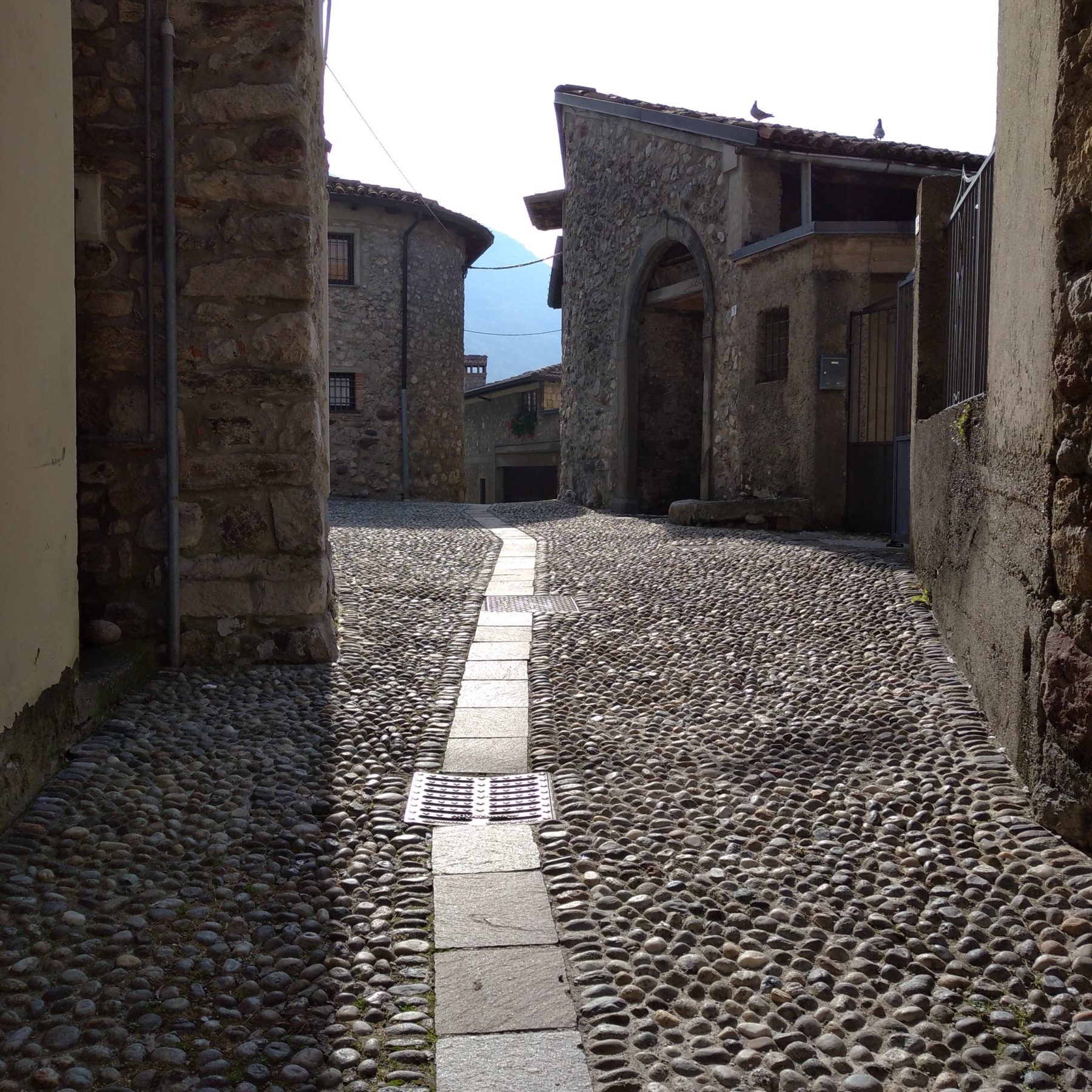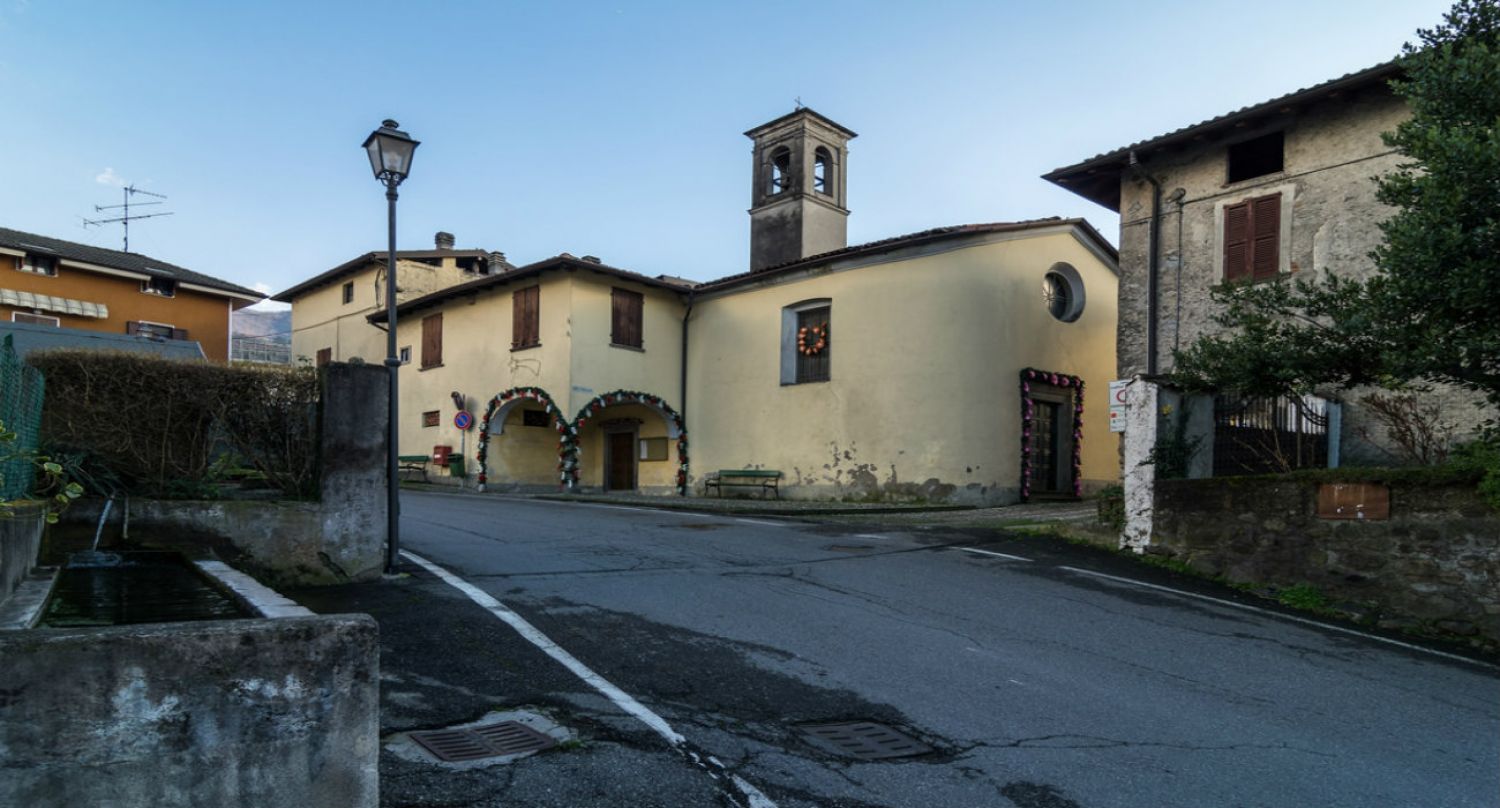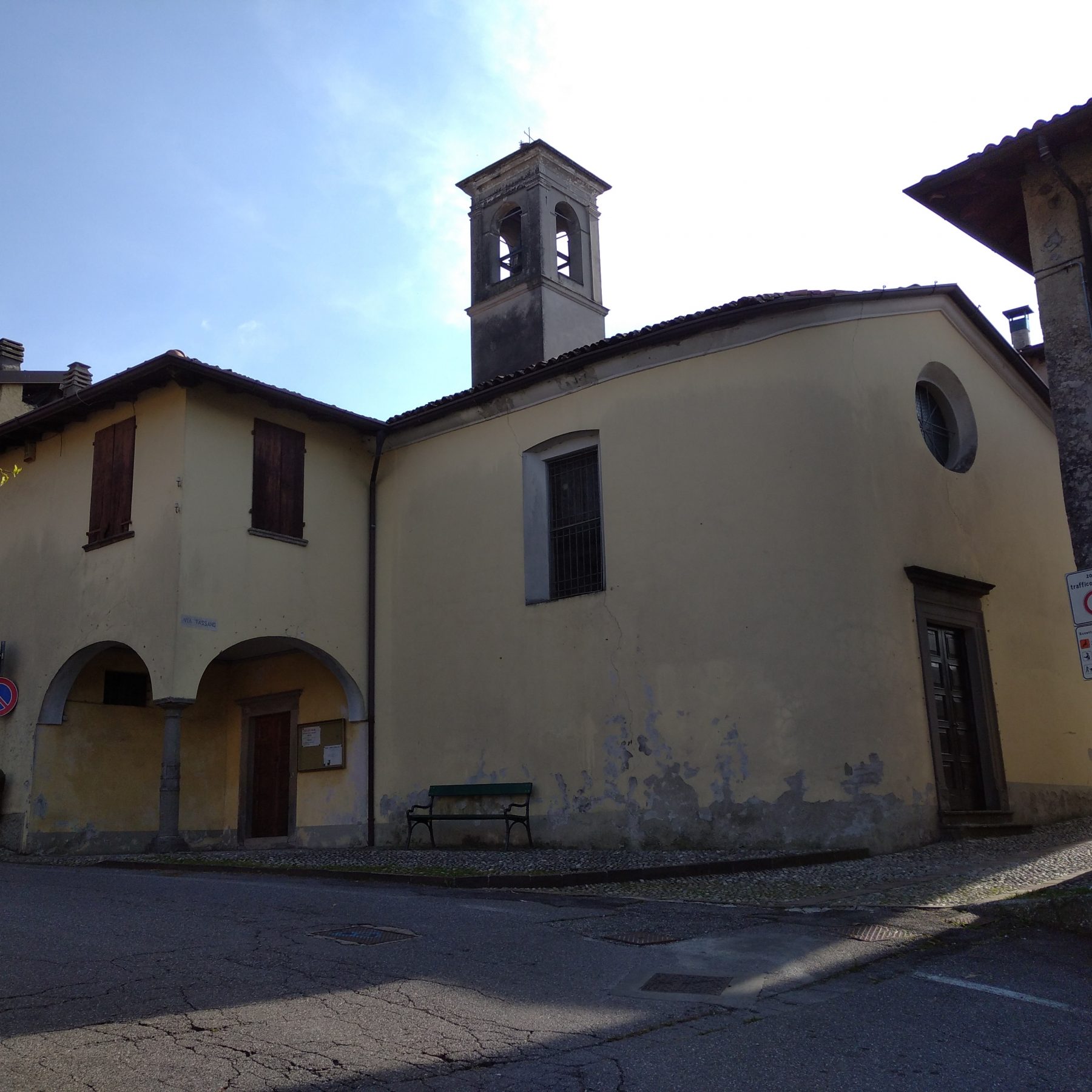 Church of Santi Faustino e Giovita in Tassano
The church of Santi Faustino e Giovita (St. Faustinus and Jovita) also called church of Madonna (St. Mary), is located among the houses in the village of Tassano, facing the lake; it can be easily reached from Sulzano exit of the new beltway, and is located near the Church of San Fermo (St. Firmus) in Martignago.
The church built from the 15th Century onwards, features a non-linear layout on the exterior. The façade facing the lake overlooks via Valeriana  (Valeriana road), it features a simple portal and a round window; one corner is bevelled perhaps to facilitate transit. A portico with a single bay is located on the north side, near the side entrance.
The interior is also irregular, with a spacious rectangular sanctuary and a nave consisting of two fairly short bays, separated by an ogival arch supporting the exposed beams; this information seems to confirm that this building rose by getting space among previous constructions.
The altar consists of a veined black marble frontal, most likely dating back to the 18th Century; there are two white marble Telamon angels, the dating of which is unknown. An unusual theory of saints unfolds on the sanctuary walls: most likely, the intention was to create a sort of "loggia" polyptych, introducing figures inside niches all similar to one another: the episode of the Adoration of the Magi is an exception. There are various Madonna and Child, St. Roch (1530) and St. Anthony the Abbot, however the absence of the church's patron saints cannot be explained. The frescoes, dated between the late 15th Century and second half of the 16th Century are of different quality; from the inscriptions, it is possible to infer that the paintings represent votive offerings and some of them feature the names of the offerors and the date of execution. Some images have common elements with the culture of one of the artists who worked in the Baptismal Church of Mitre in Nave.
A fresco in poor conditions depicts the Virgin Mary between two saints in a triptych: St. Faustina can be recognised on the right. The altarpiece of high altar is currently located on the walls: it is a fairly good painting dated 1640 depicting Virgin Mary and saints commissioned by a certain "Ser Ioan Maria". The small wooden statue of the Virgin Mary dating back to the 18th Century is also interesting.
Federico Troletti