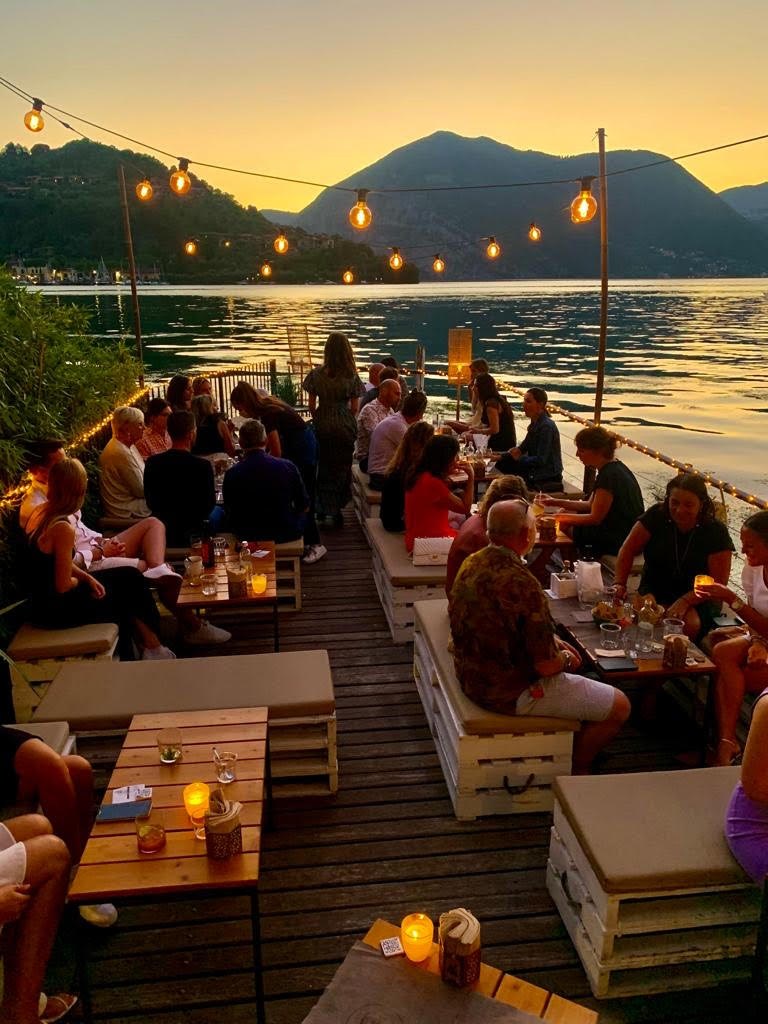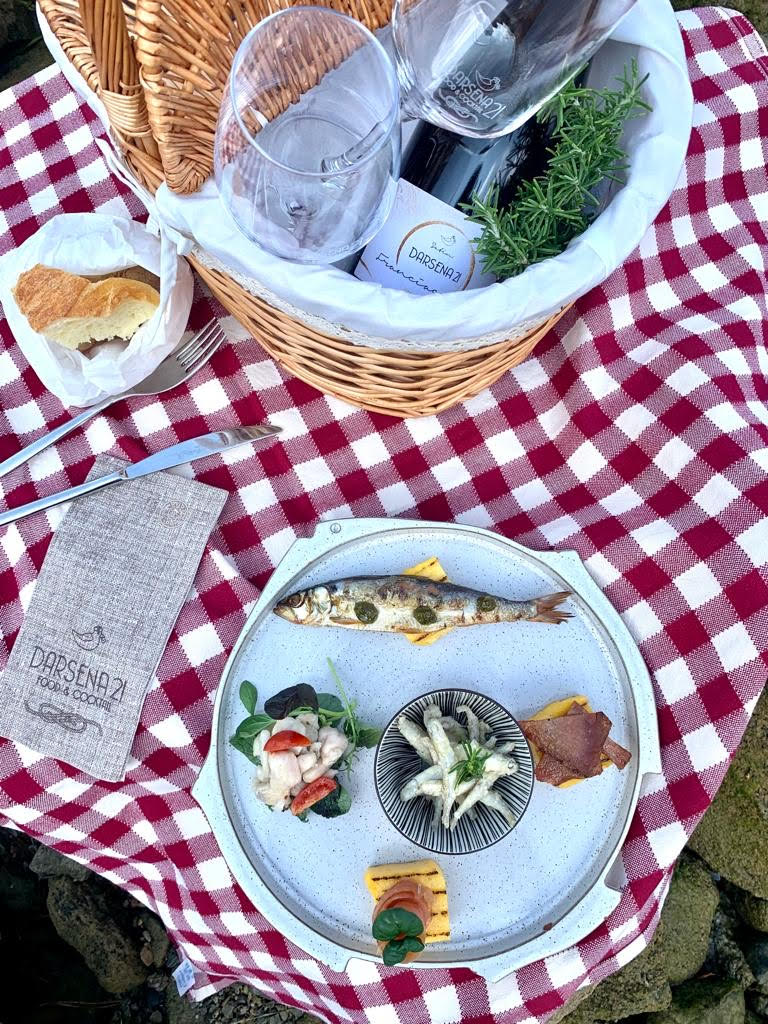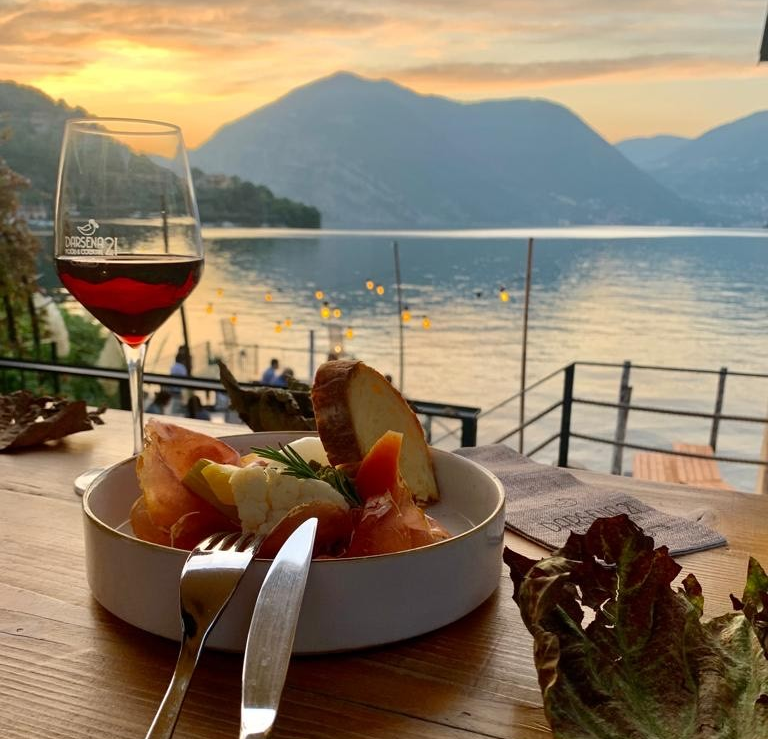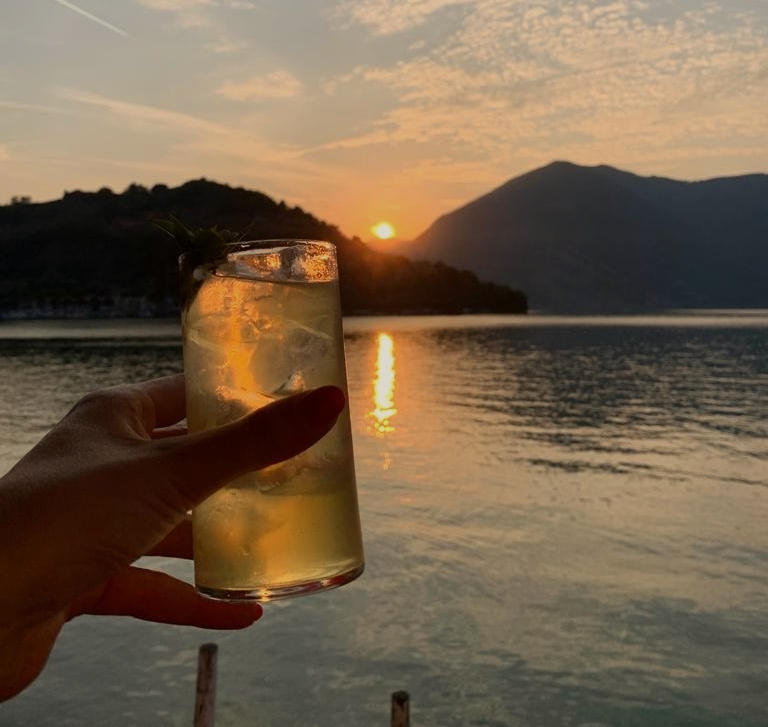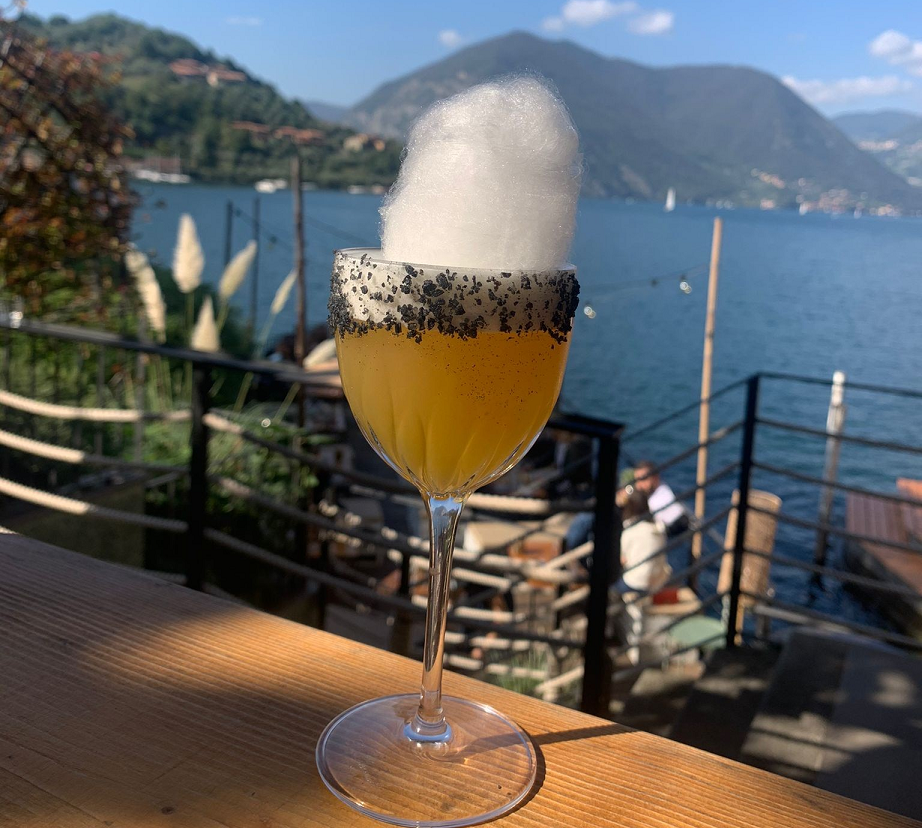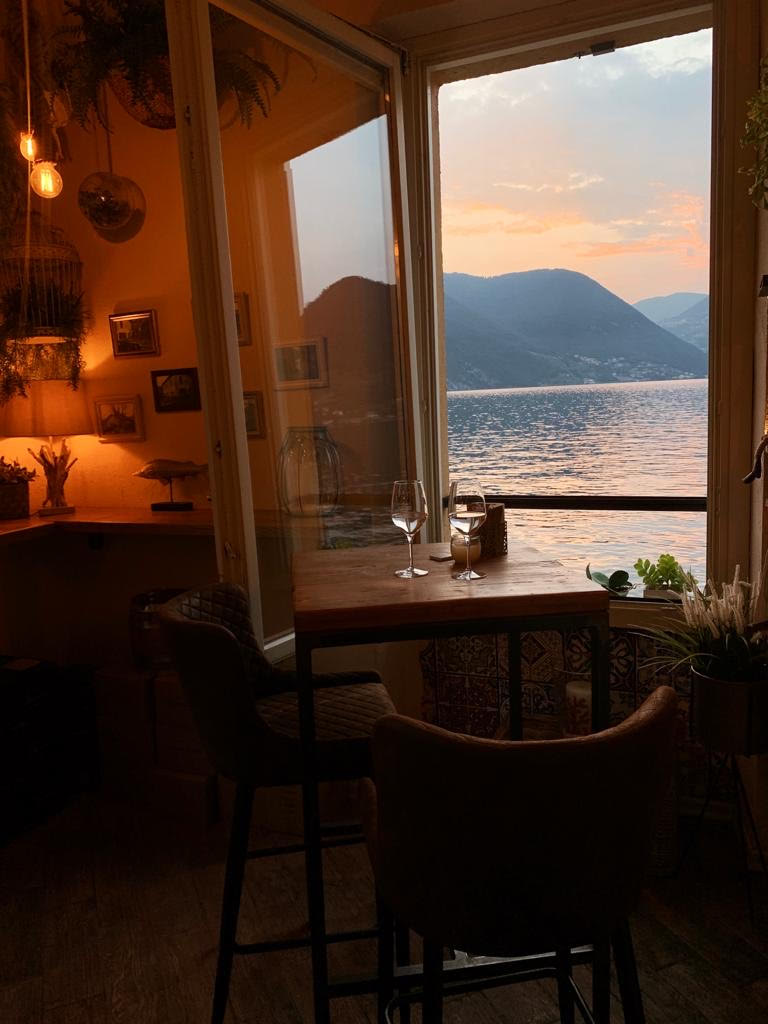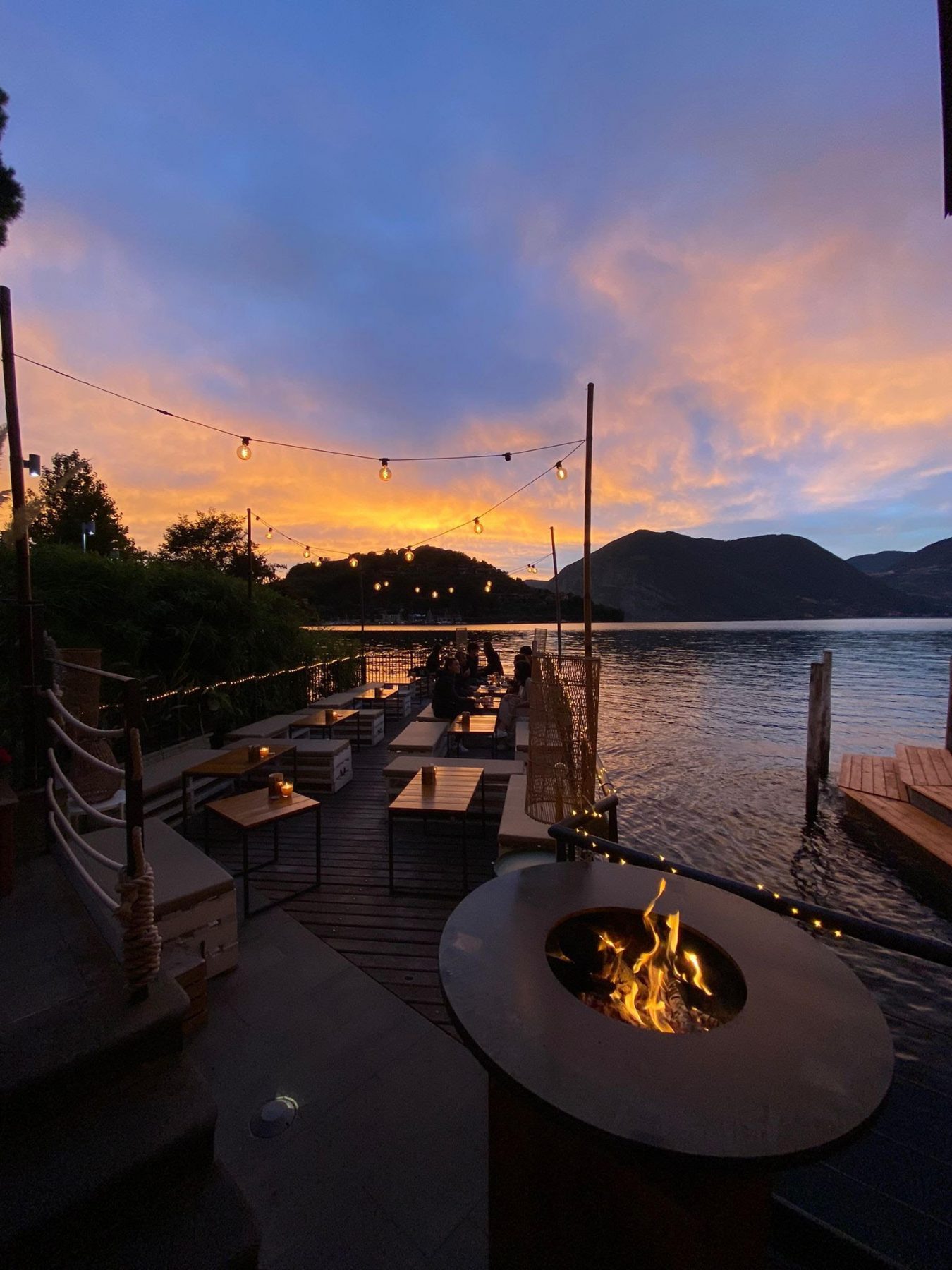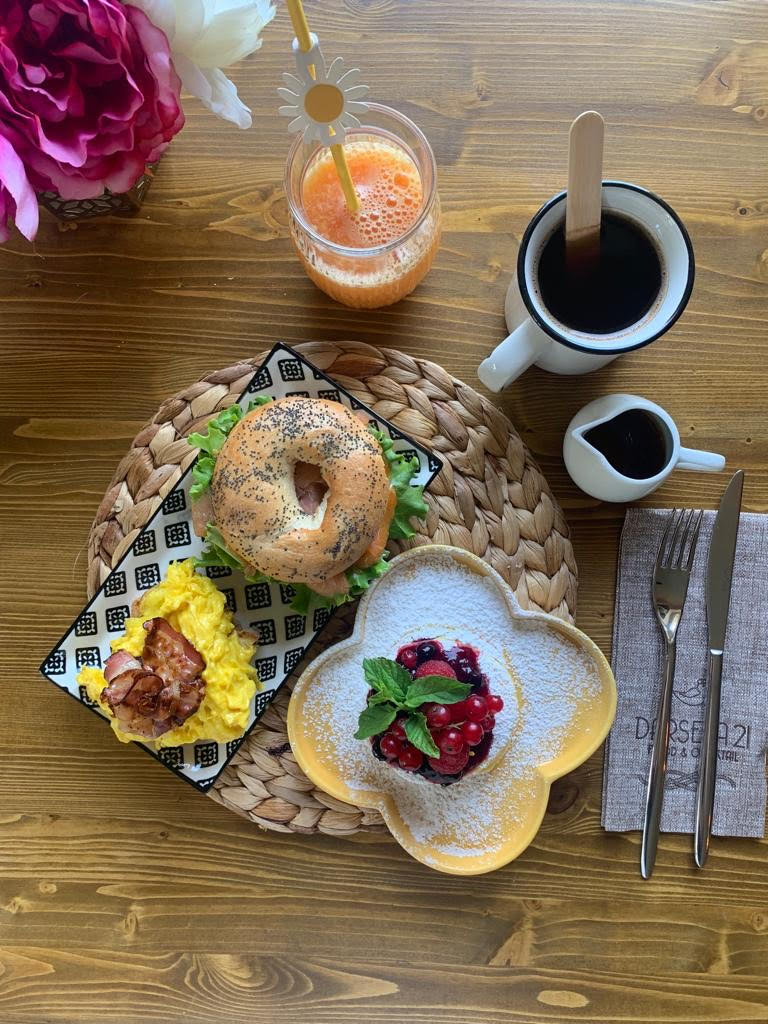 Christo turns the spotlights on Lake Iseo and here start the experience of Darsena 21.
Darsena 21 was born for passion and lives to become a fixed stop on a journey exploring Lake Iseo, the vineyards of Franciacorta, the mountain trails that serve as a framework for the fabulous lake landscape. Overhanging the water, the pier characterises the building, soft lights, low tables, lounge music and fruity cocktails: the right mix to enjoy the wonderful sunsets that the lake tells. Research, choice, quality, passion: this is the secret recipe of Darsena 21. Research of trusted suppliers, choice of unique raw materials, product quality and passion.
Everything inside Darsena 21 occupies a place chosen and desired: we offer what is liked, what is made with research and dedication. Darsena 21 offers a selection of quality contemporary dishes, which is designed to provide moments of relaxation for the palate and mind.
Two are the essentials of Darsena 21: Il Lago and Darsena21 Satèn. Il Lago, a dish that tells about the waters of the lake, by combining different species of fish, typical of Brescia's tradition: char, trout and sardine, three specialties that have always occupied a unique place in the kitchens and tables of the area.
The essence of Darsena21 is shown in the products: simple things but carefully and enthusiastically mixed. Fresh, refined and original cocktails; delicious and innovative dishes.
Photos and translation by Darsena 21