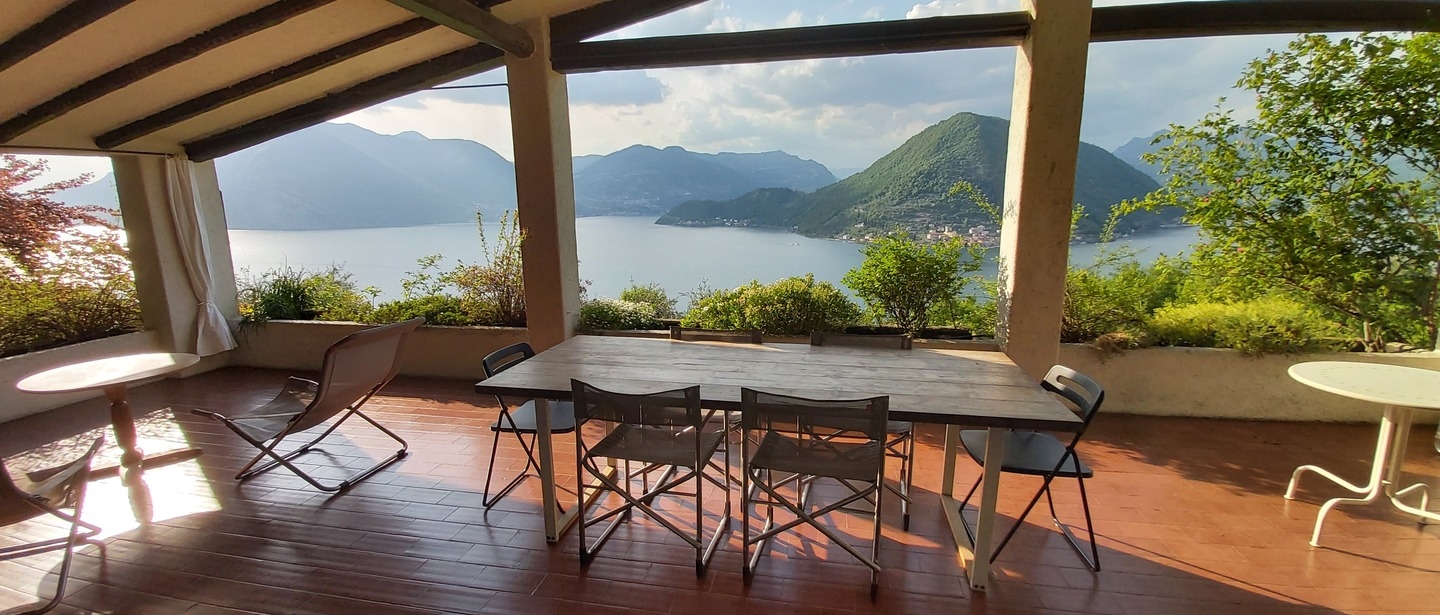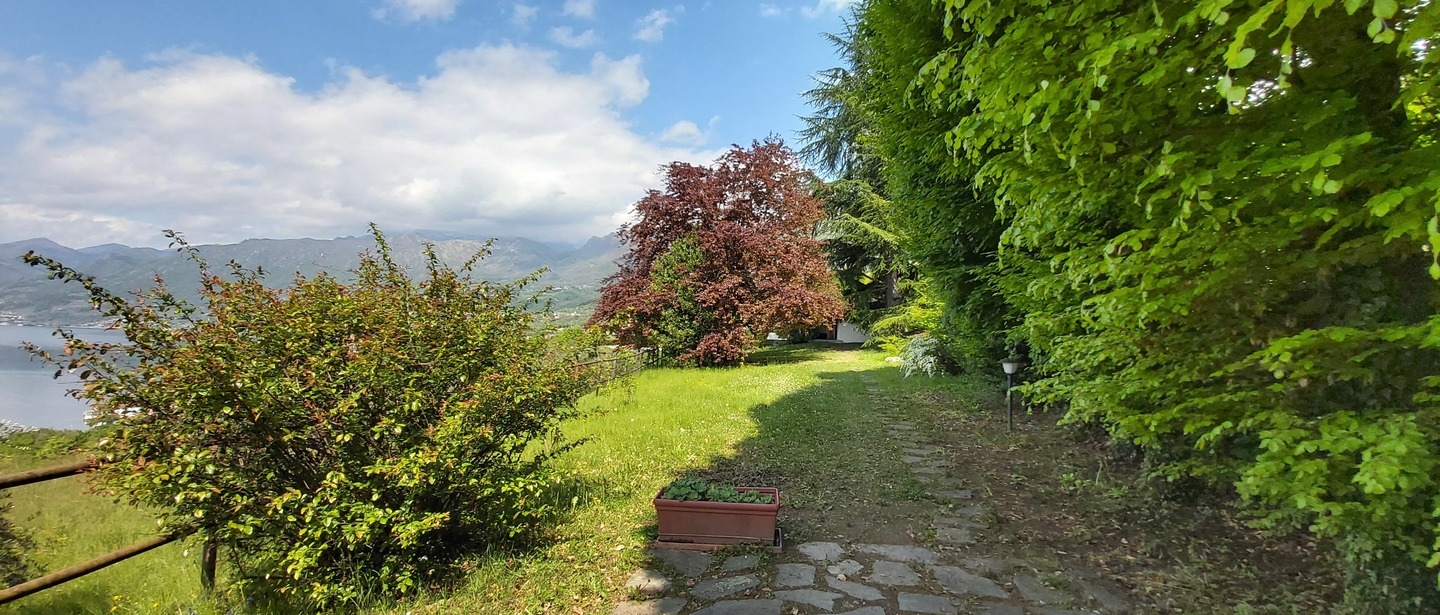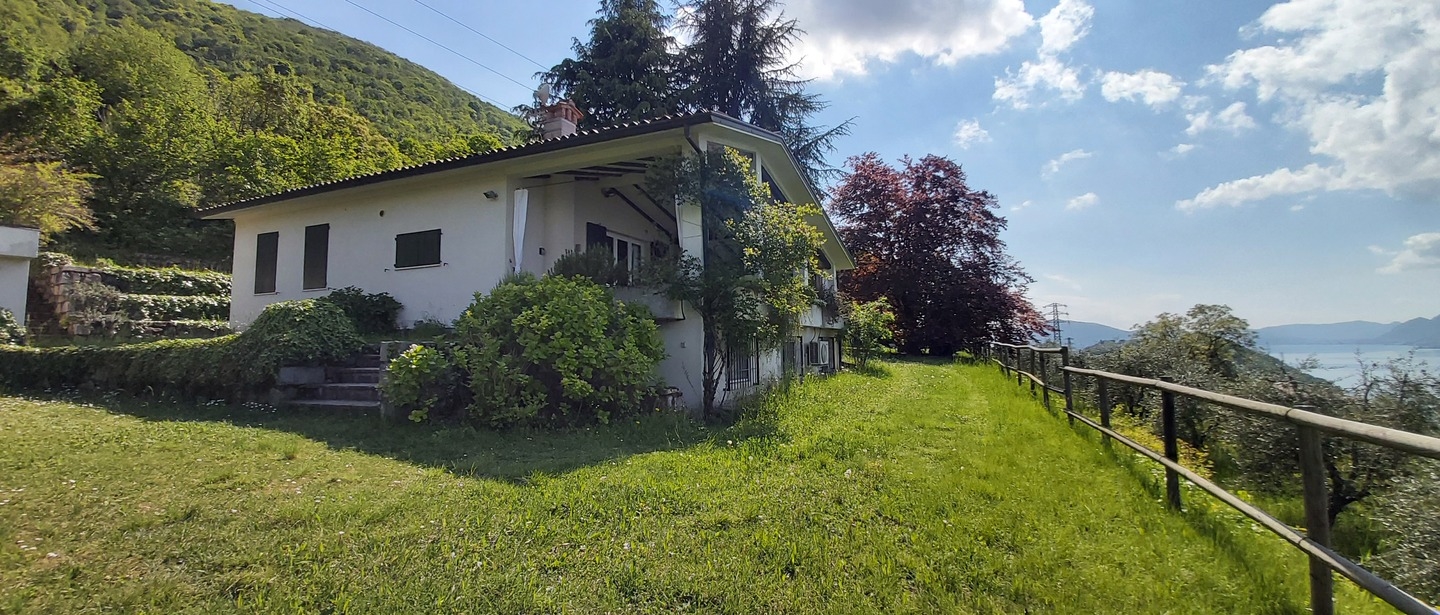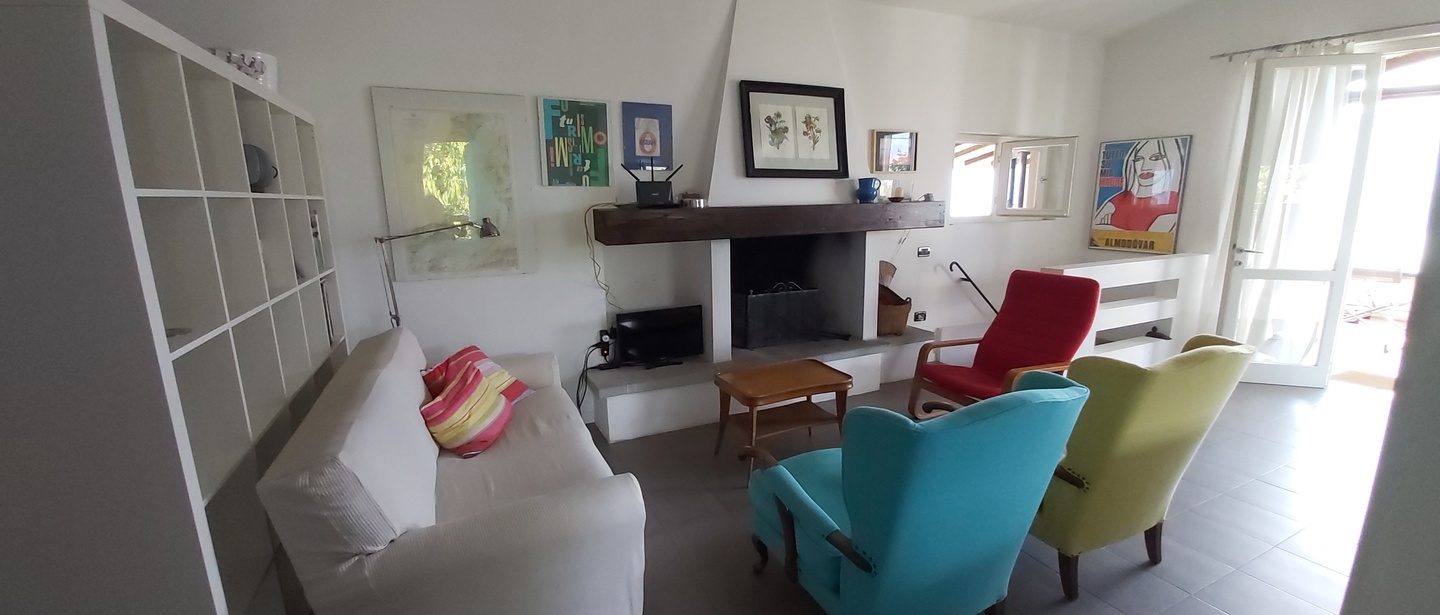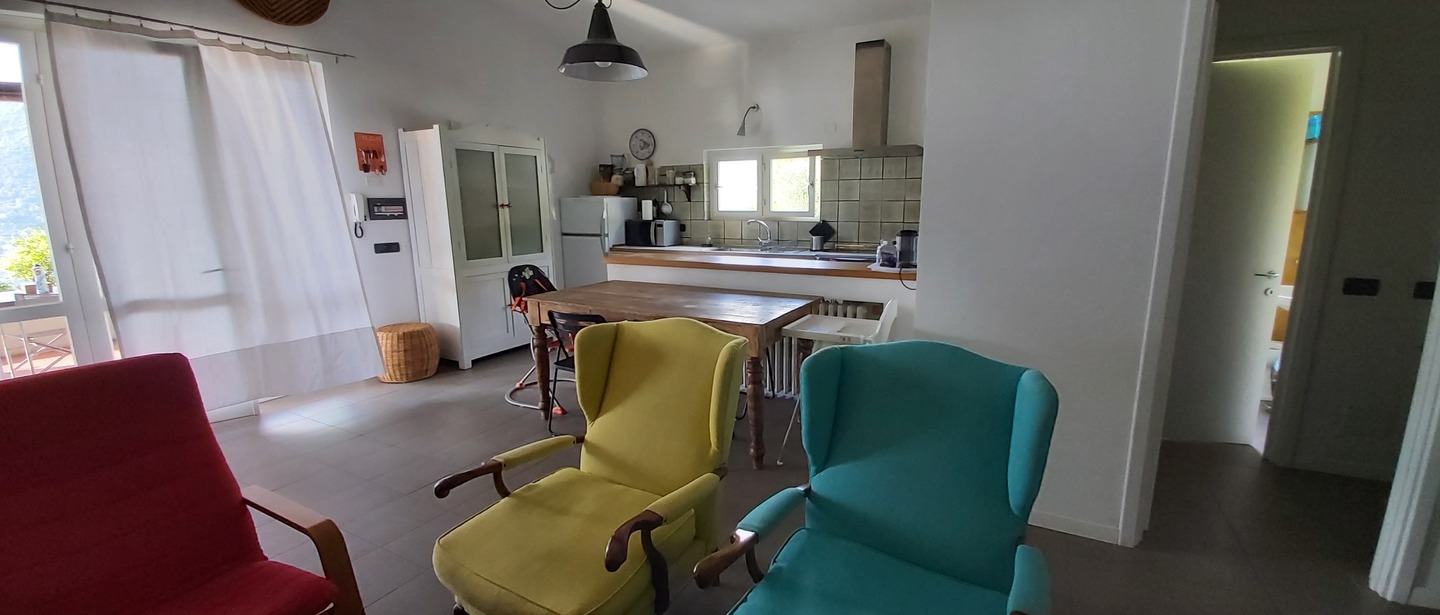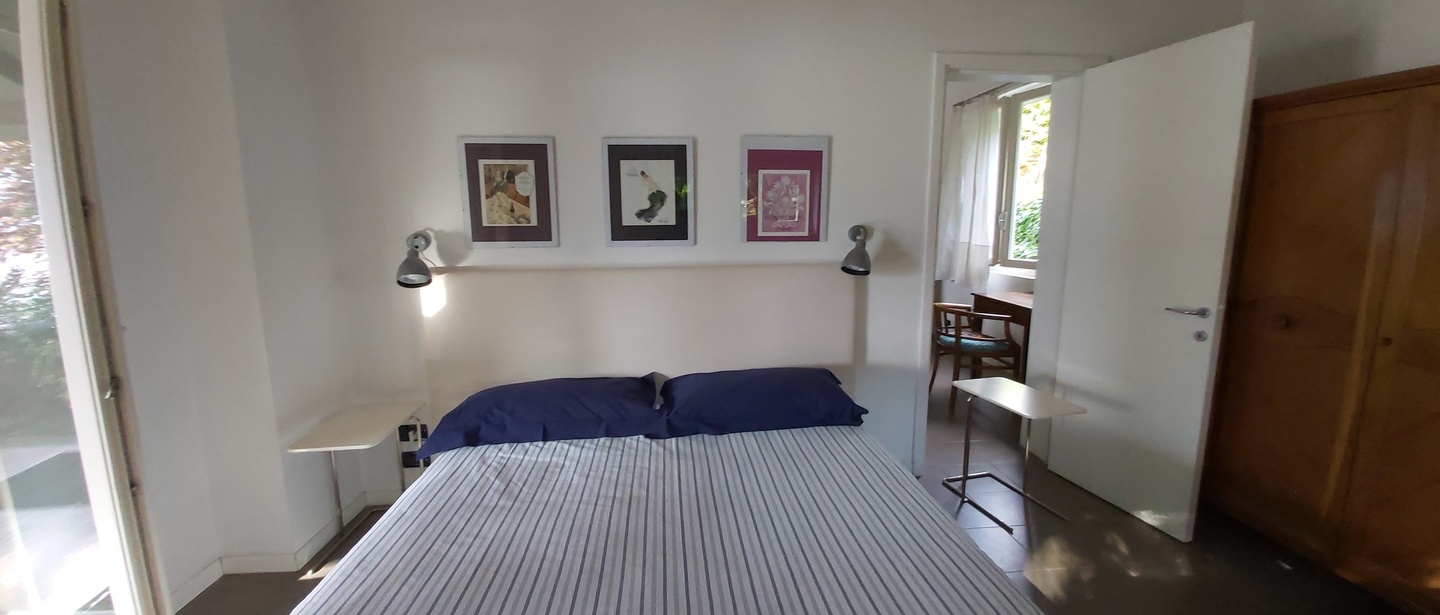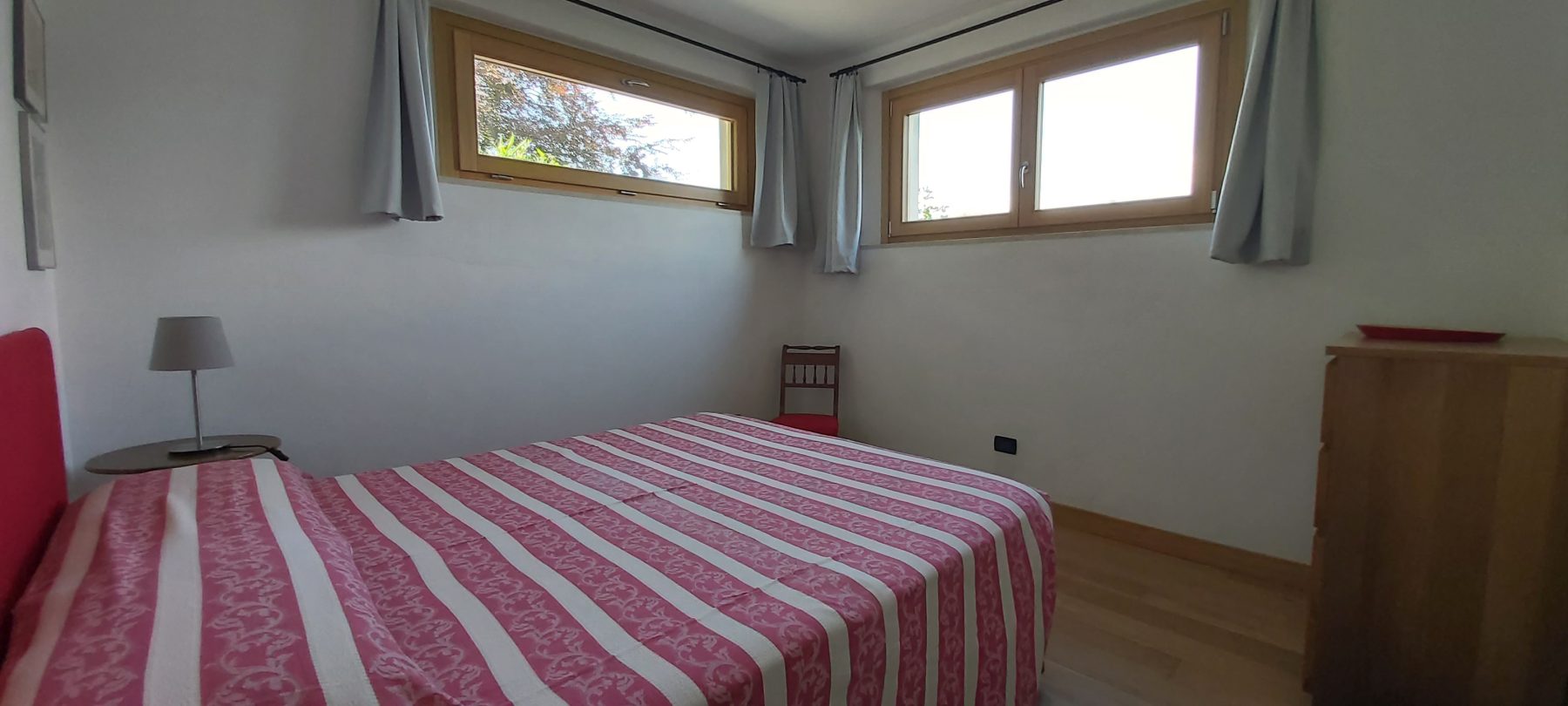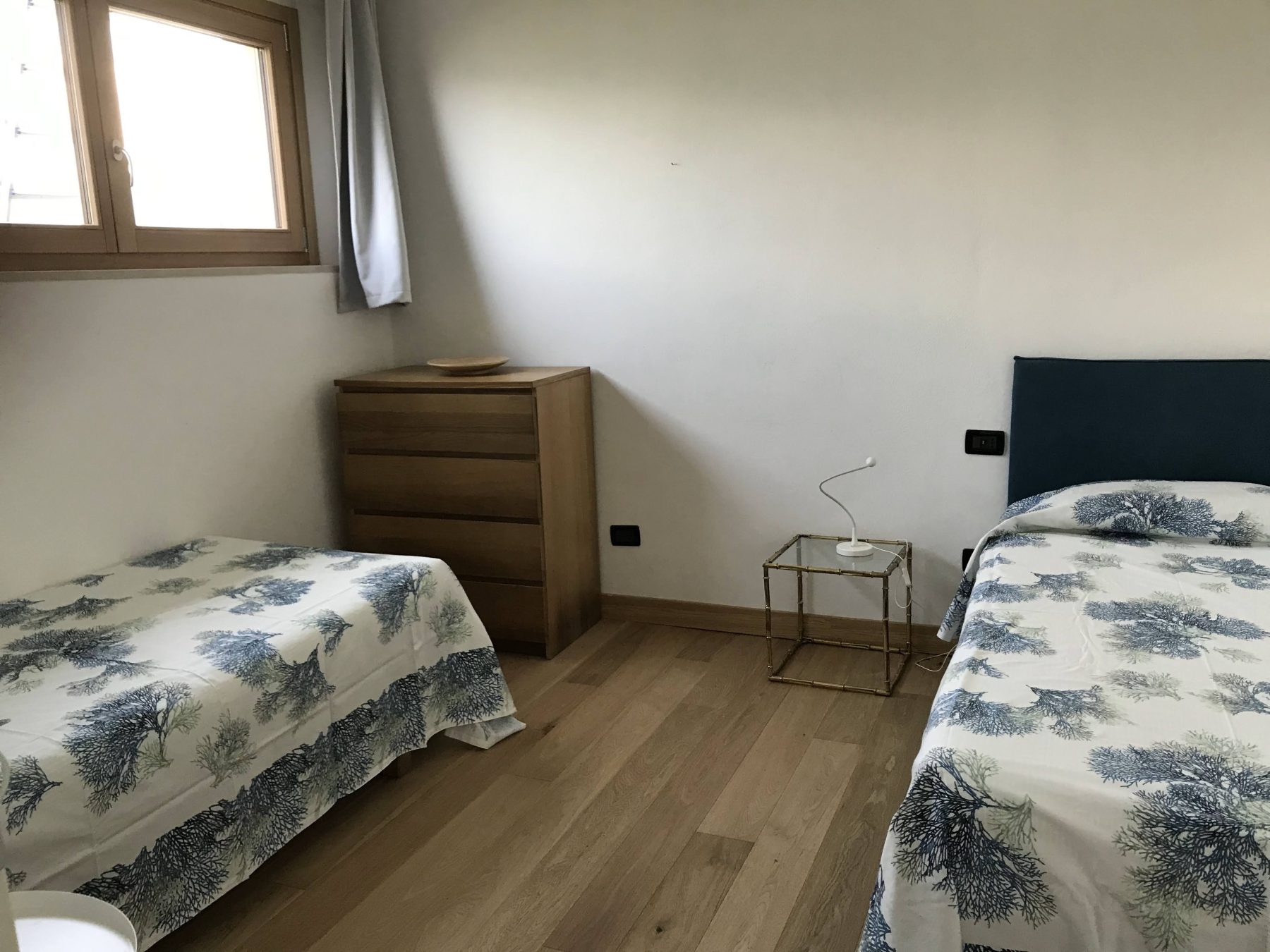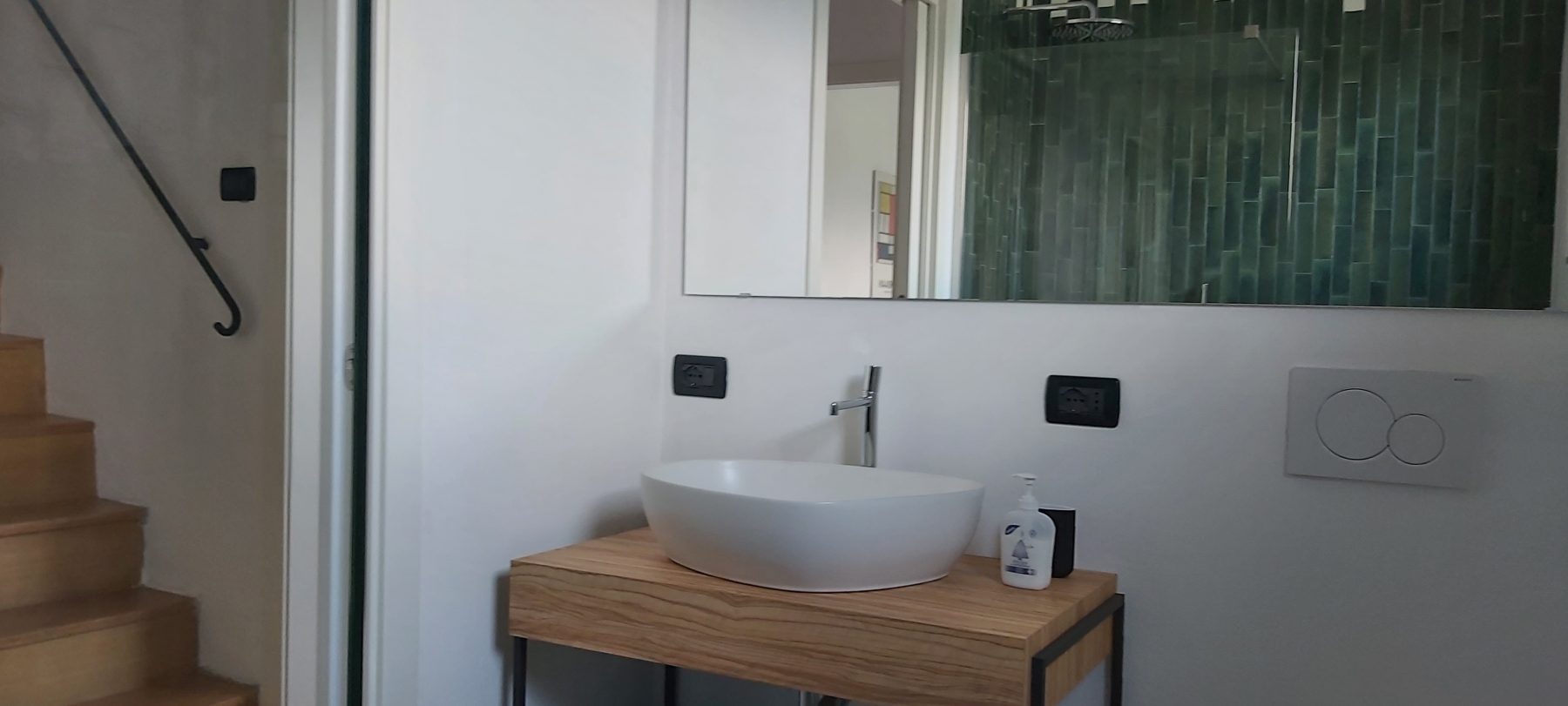 Villa Valeriana, located along the ancient Via Valeriana, is an independent house surrounded by a large private garden, with a breathtaking view of Lake Iseo. The villa is located on the terraced hill in front of Monte Isola. From the terrace and garden of the house, the view embraces all of Lake Iseo, from Sarnico to Monte Guglielmo.
The villa, on two levels, can accommodate eight people in the four bedrooms. One double and one bedroom with bunk beds and bathroom on one floor, and another double and one with two single beds and bathroom on the other. The parking is private for two cars both inside the property and outside on the square in front of the entrance gate.
Situated in a secluded position, Villa Valeriana allows you to spend holiday periods in conditions of great tranquility and relaxation. The bright and welcoming house is equipped with bed linen and towels and everything needed in the kitchen. In the shade of the porch, gratified by the panorama, every activity is pleasant.
Photos and translation by Villa Valeriana