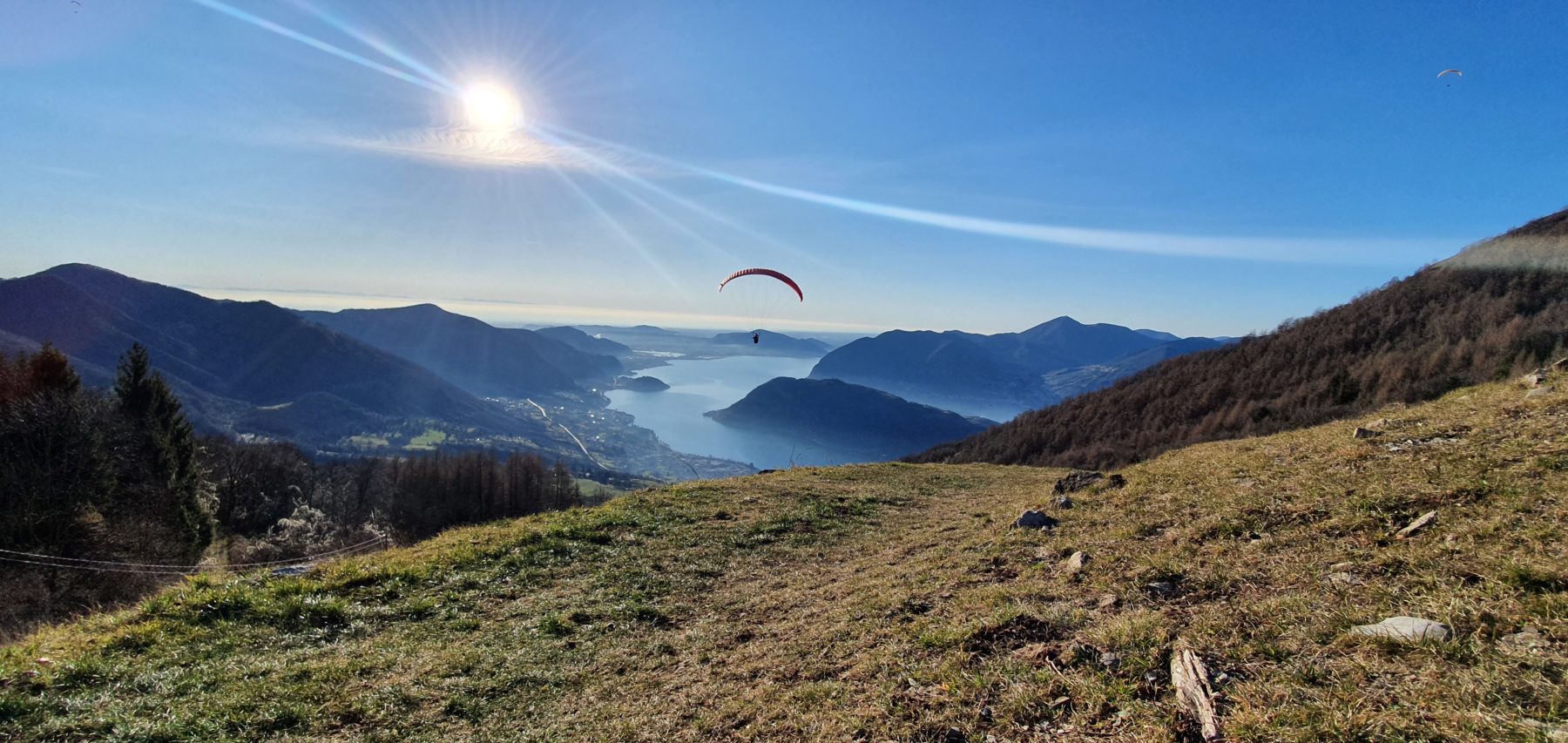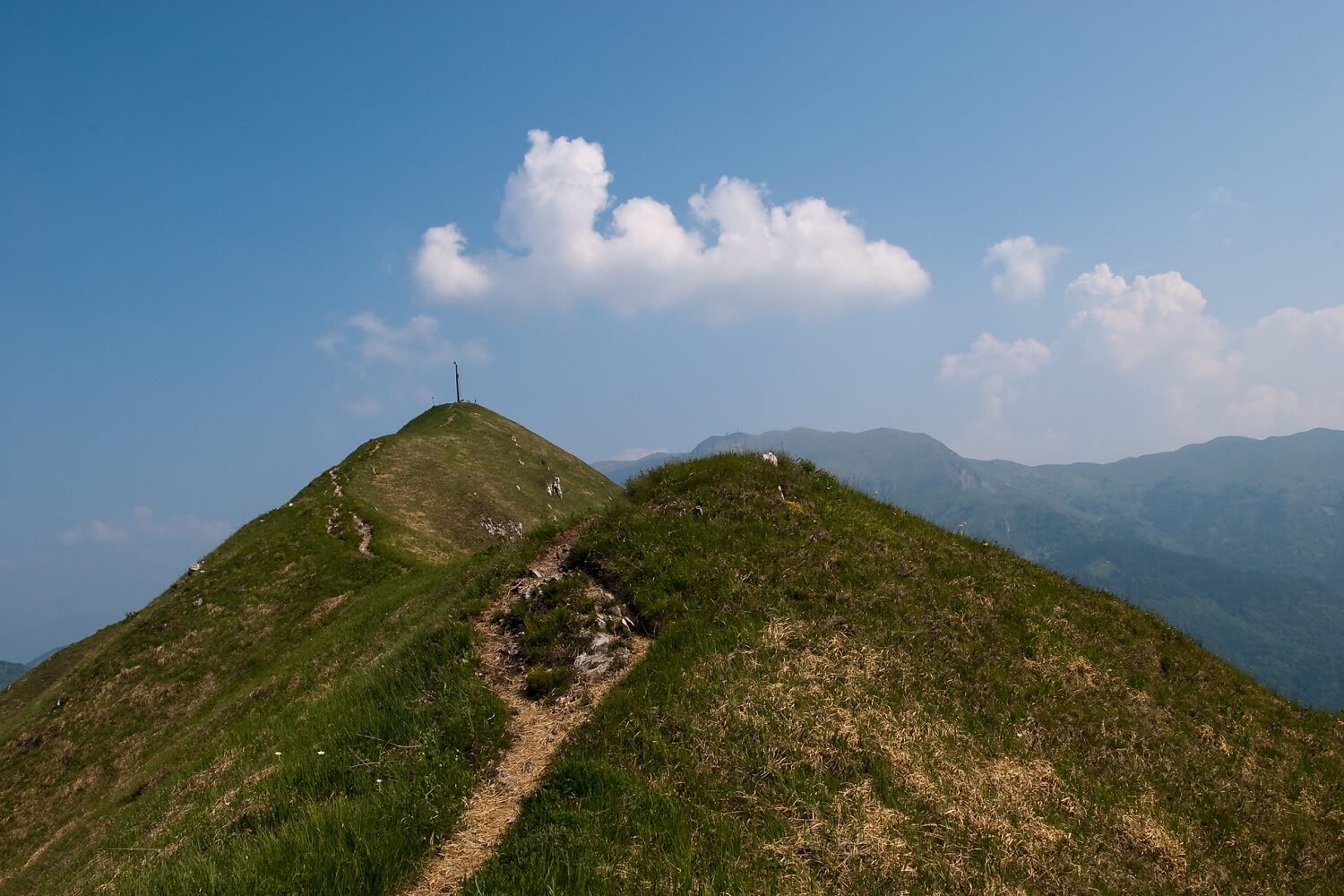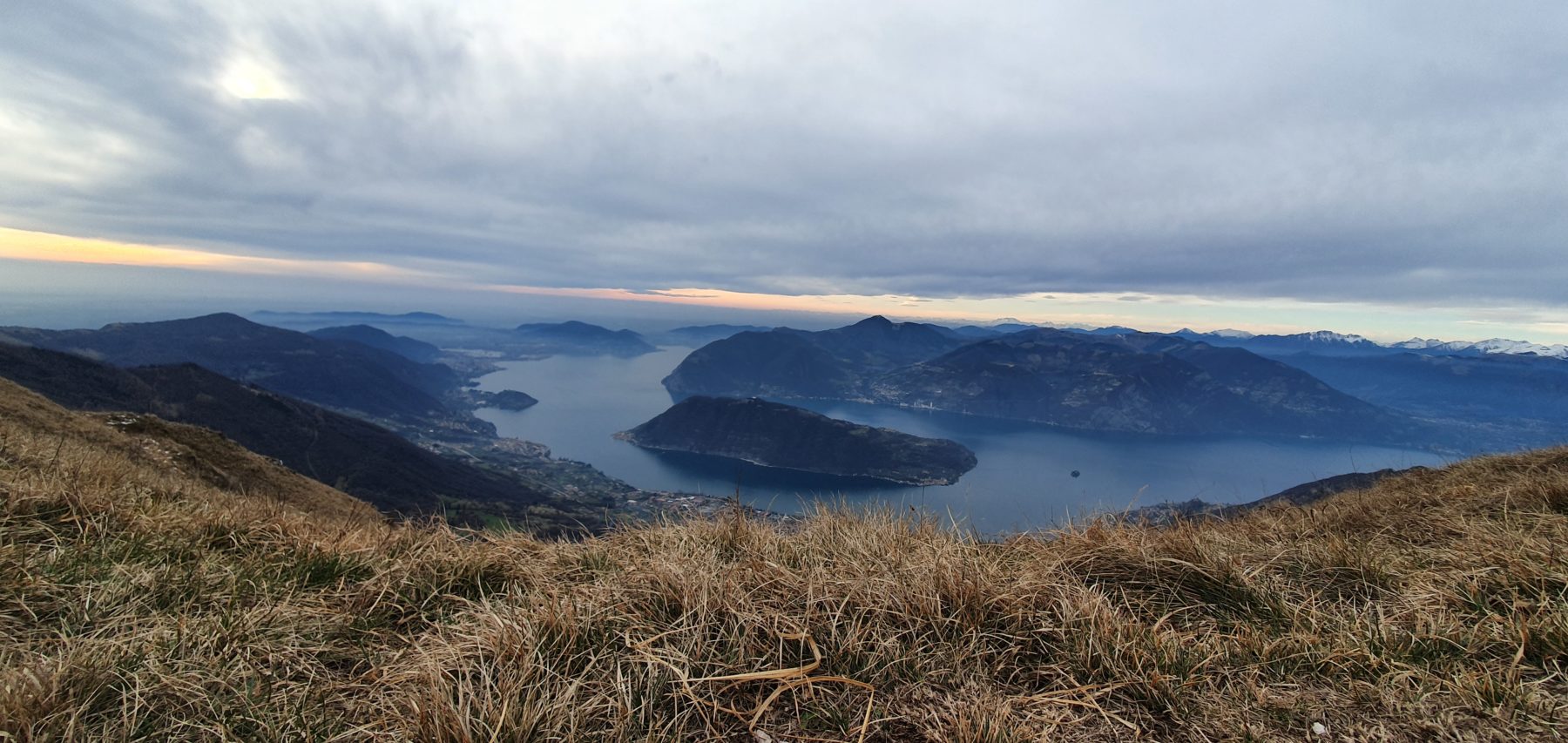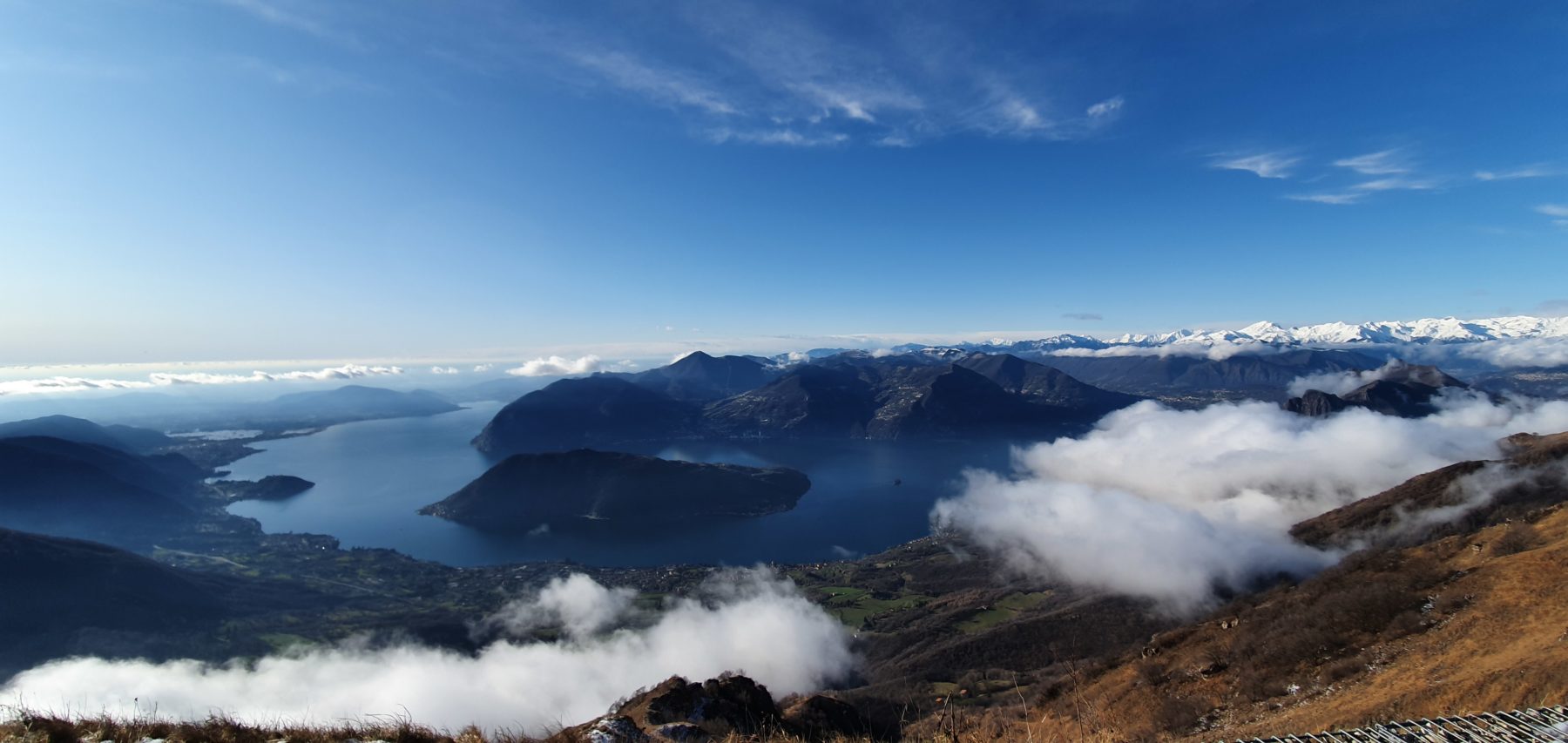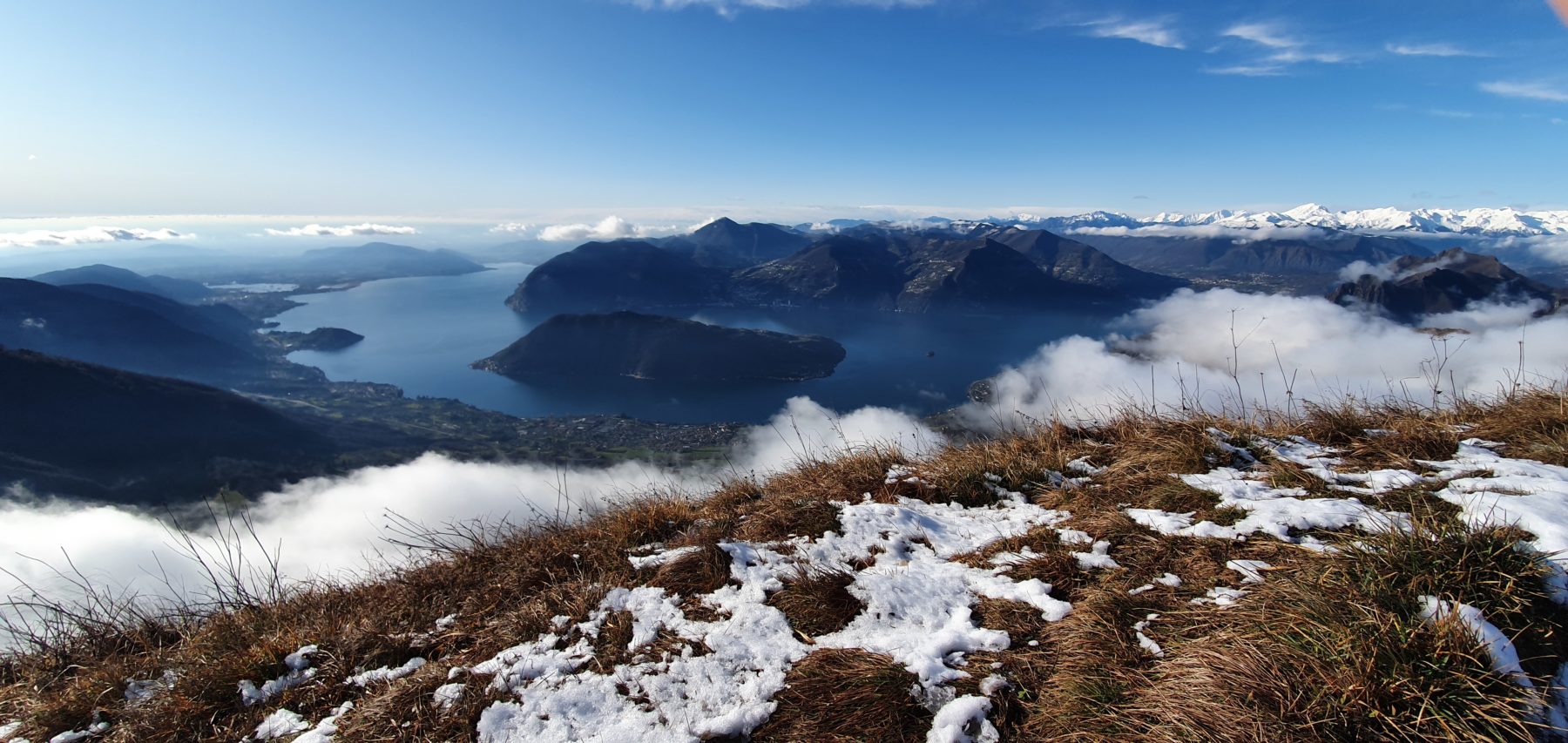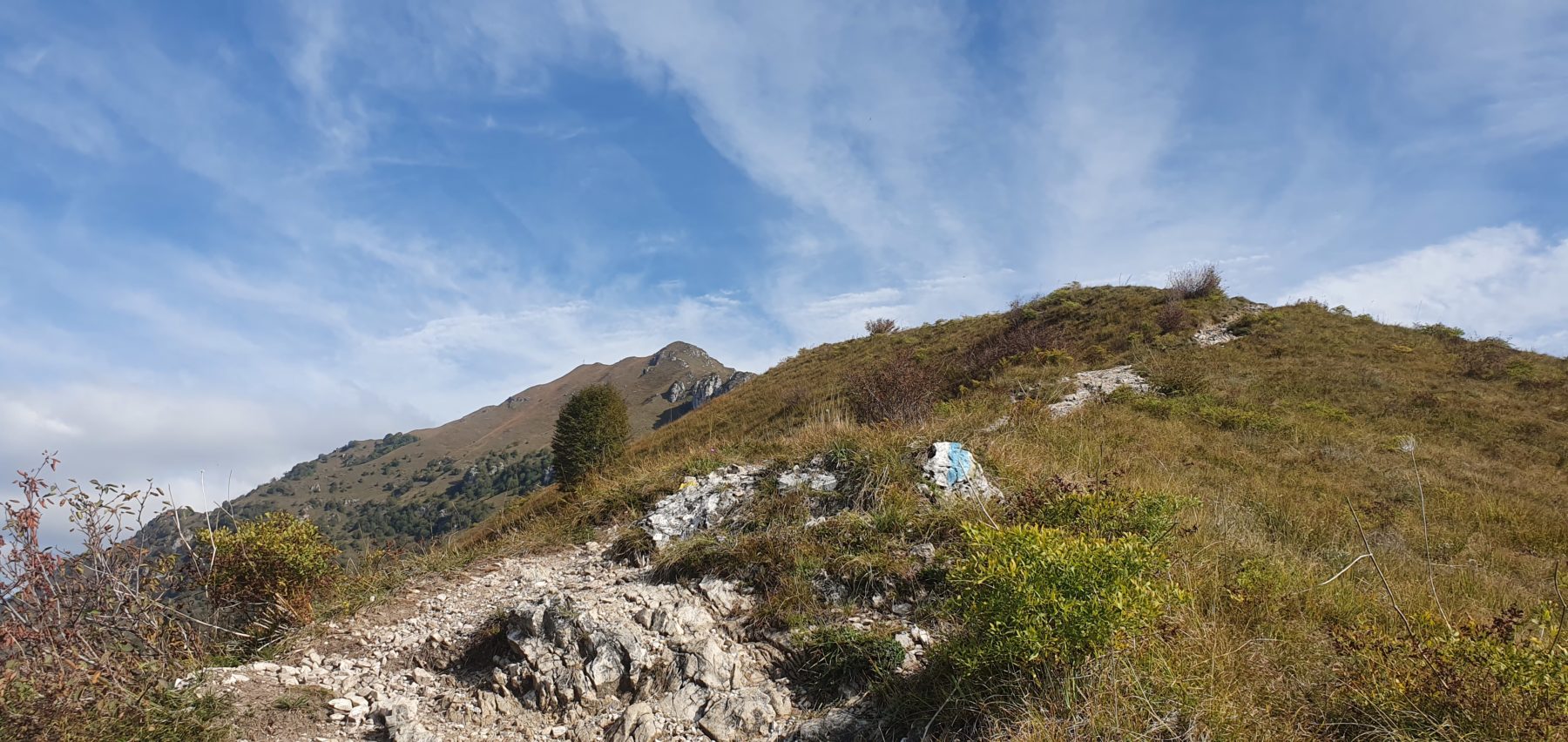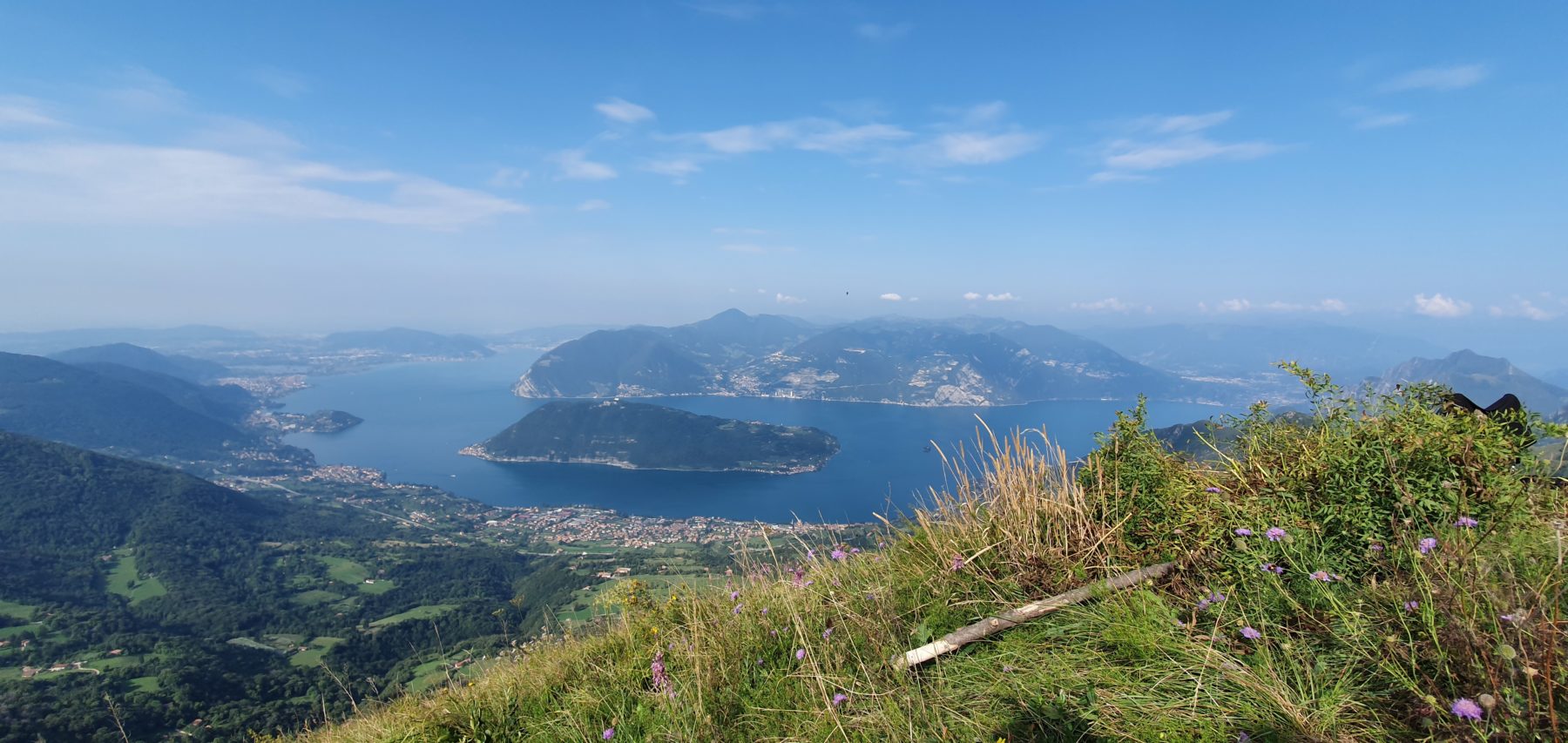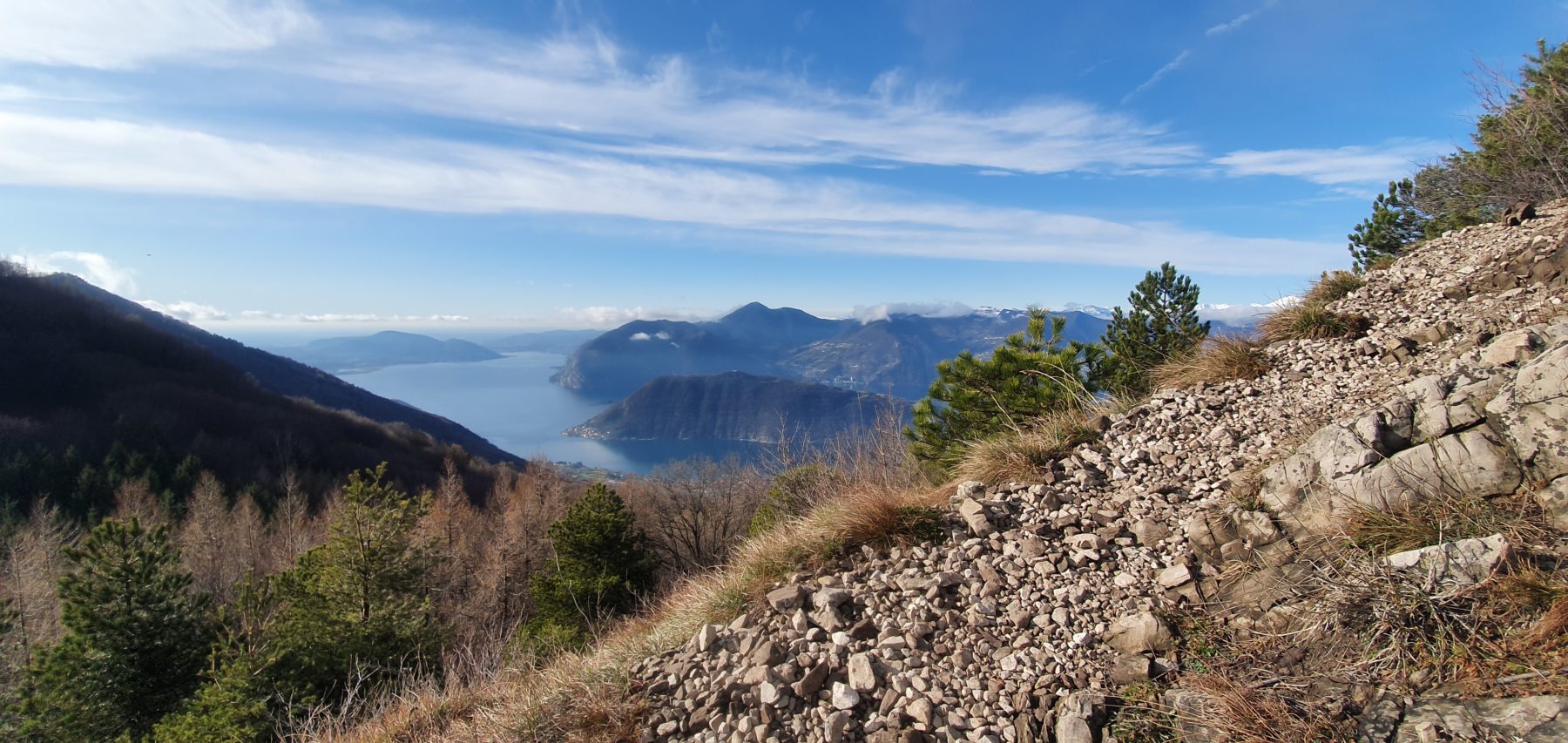 Trekking from Sale Marasino to Punta Almana
The trail / der Weg
From the car park in Portole, take the paved road up to the information board indicating the two ring routes. Continue following the signs for the Forcella di Sale, along a steep road. Continue along the forest road until you reach Forcella di Sale, a panoramic point towards the lake and a launching point for paragliding lovers. Continue straight, leaving a small chapel on the left. After a few meters, take the path on the right that climbs among the pines. This section of the path is very narrow and, in some points, steep. The route continues surrounded by meadows until you reach the summit, from which you can enjoy a breathtaking view on Lake Iseo and Monte Isola.
For the descent, follow the ridge heading south along the path that remains very airy with a wonderful view of Lake Iseo. The whole path is in the sun until you reach the Croce di Pezzuolo, where you enter the wood in the direction of Portole, to rejoin the road taken at beginning.
DE – Vom Parkplatz in Portole nimmt man die asphaltierte Straße bis zur Tafel, wo die beiden Ringrouten markiert sind. Man folgt den Schildern zur Forcella di Sale auf einer steilen Route. Man folgt noch der Forststraße bis zur Forcella di Sale, einem Panoramapunkt in Richtung See und Ausgangspunkt für Paragliding-Liebhaber. Man geht geradeaus weiter und geht eine kleine Kapelle auf der linken Seite vorbei. Nach einigen Metern nimmt man den Weg rechts, der zwischen den Kiefern steigt. Dieser Abschnitt des Weges ist sehr eng und an einigen Stellen steil. Die Route führt weiter bis man den Gipfel erreicht, aus dem man einen atemberaubenden Blick auf den Iseosee und Monte Isola genießen kann.
Für den Abstieg folgt man dem Kamm in Richtung Süden. Der gesamte Weg ist im Sonnenlicht bis Croce di Pezzuolo, wo man den Wald in Richtung Portole betritt, um die Straße, die am Anfang genommen wurde, wieder zu nehmen.
How to arrive and where to park / Anreise und Parkplätze
Take the former SP 510 coastal road to Sale Marasino. Turn onto Piazza Marini and continue on Via Vittorio Veneto. At the end of Via Veneto, turn right into Via Baldassari and then become Via Distone. At the crossroads with Via Verdi, continue straight uphill in Via presso, underpass the SP 510 and continue for a few bends until you reach Trattoria Portole.
Parking spaces in Portole, next to the Trattoria Portole.
DE – Man nimmt die Küstenstraße nach Sale Marasino. Man biegt auf die Piazza Marini ab und fährt weiter auf via Vittorio Veneto. Am Ende von via Veneto biegt man rechts in via Baldassari ab und wird man sich dann in via Distone befinden. Man fährt geradeaus an der Kreuzung mit via Verdi in via Presso bergauf bis man die Trattoria Portole erreicht.
Parkplatz in Portole.
Book now:
Trust the experience of: