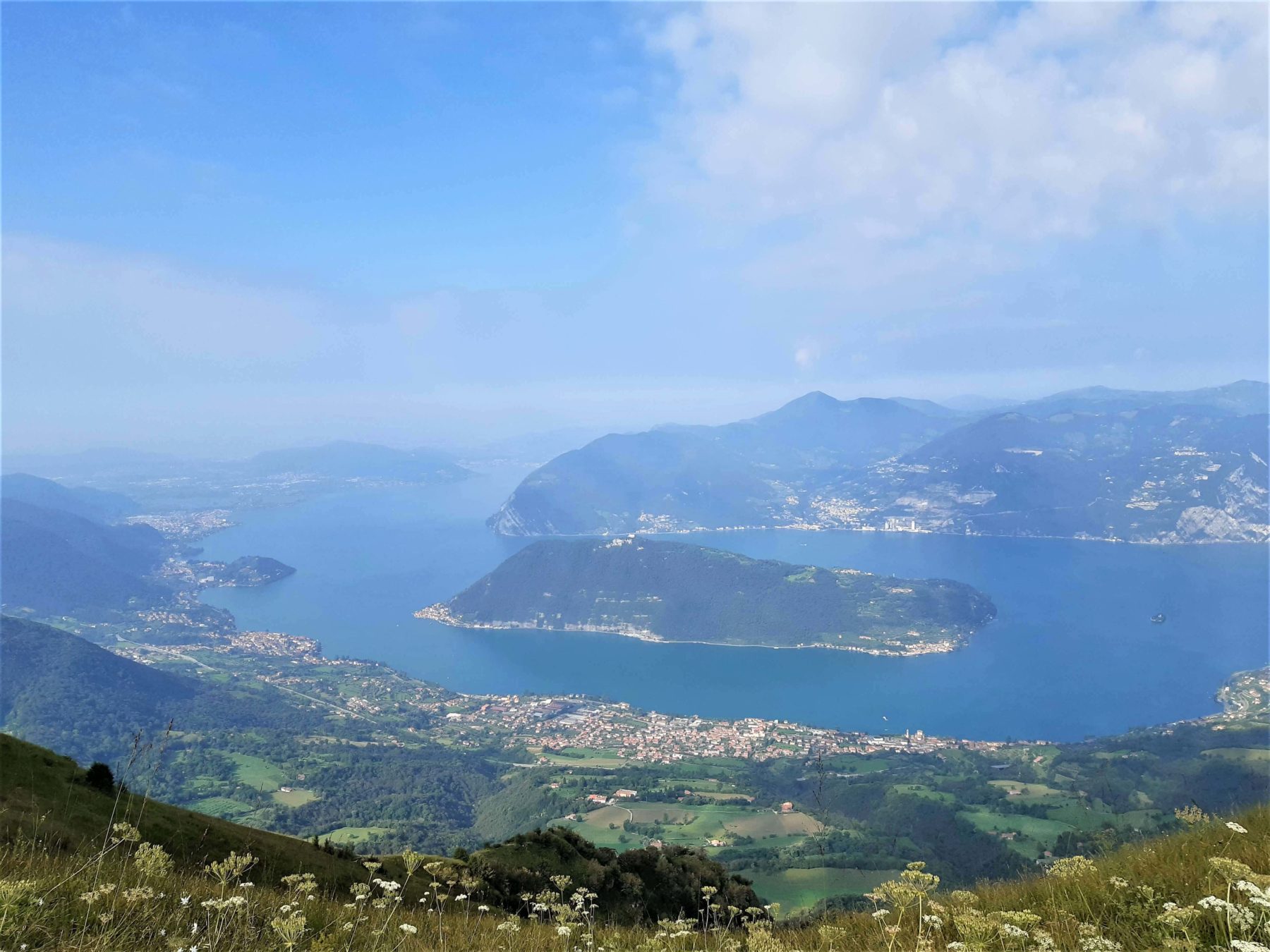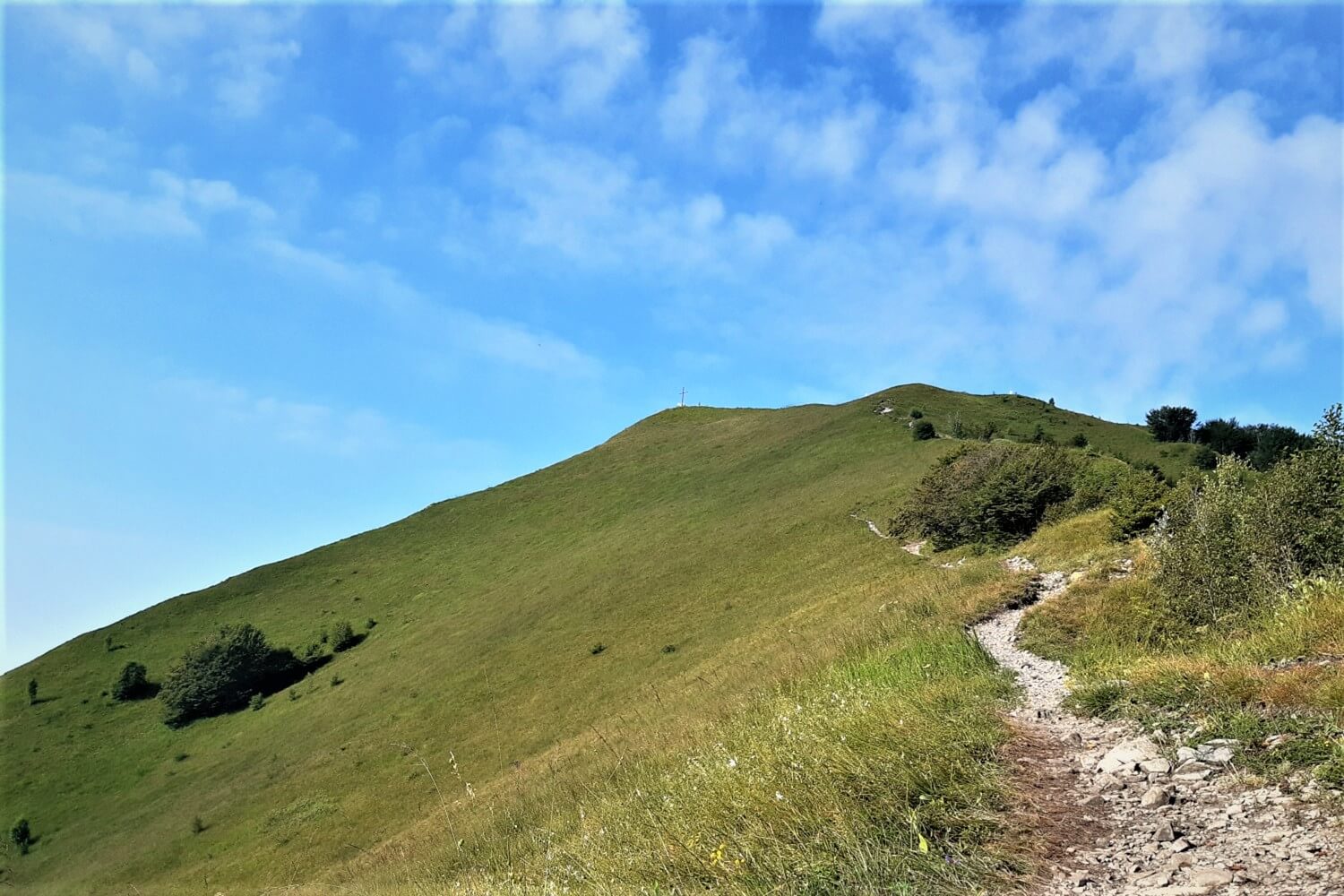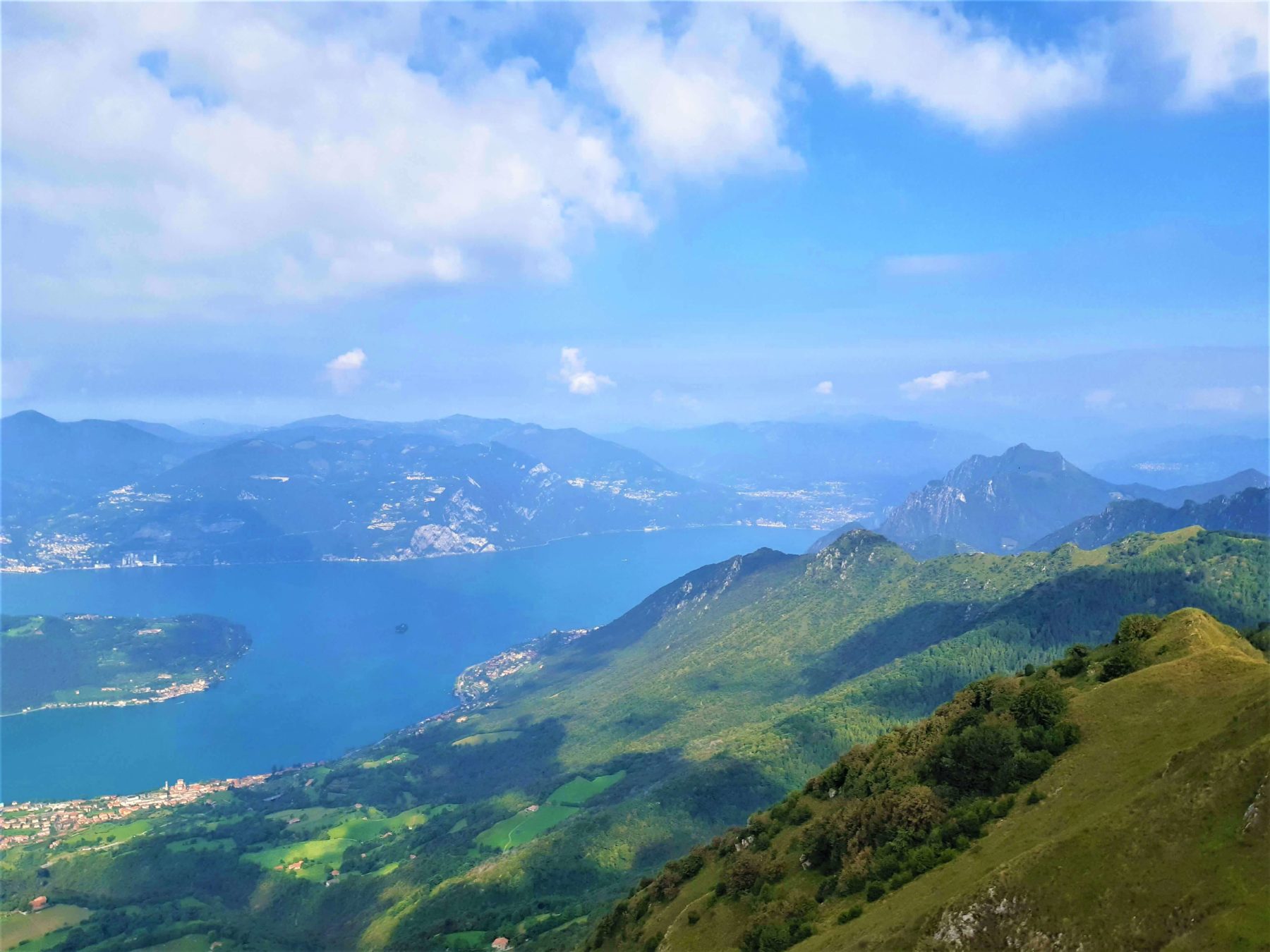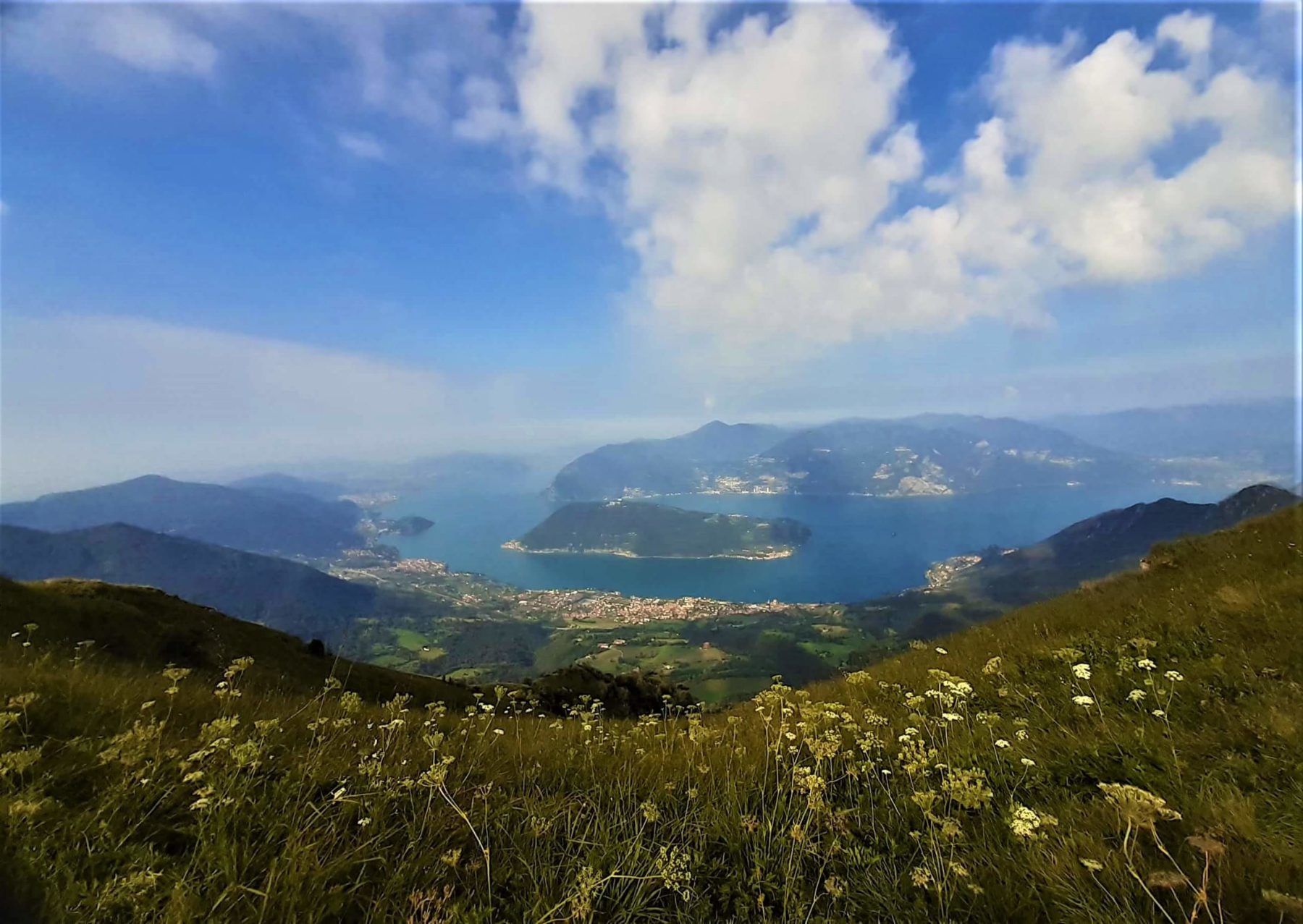 Located to the east of the town of Sale Marasino, Punta Almana stands as a natural watershed between Lake Iseo, Inzino and Trompia valleys.
Although located at a not too high altitude, Punta Almana offers great views of the nearby peaks (Guglielmo and Trentapassi), the Orobie, the Adamello, the mountains surrounding the Val Trompia and the Brescia Prealps in general, as well as being a privileged balcony on Monte Isola and all over Lake Iseo.
Starting location:
The starting point of the "Filippo Benedetti" path is the small hamlet of Portole of Sale Marasino. From the coast, take the road that leads to Presso, then to Portole restaurant where you can park.
Path details (from www.ferrate365.it.):
– itinerary: 3:45 h
– route height difference: 830 m
– iron path: 1:00 h
– iron path gap: 372 m
– max altitude: 1390 m
– length: 8.2 km
Evaluation of the itinerary (from www.ferrate365.it.):
– technical difficulties: 1/5
– environmental difficulties: 2/5
– exposure: 2/5
– physical effort: 3/5
For a complete description of the path please download the attached files or visit www.ferrate365.it
Cover photo taken from wikipedia.it website. Author: Francesco Zanardini
Trust the experience of: