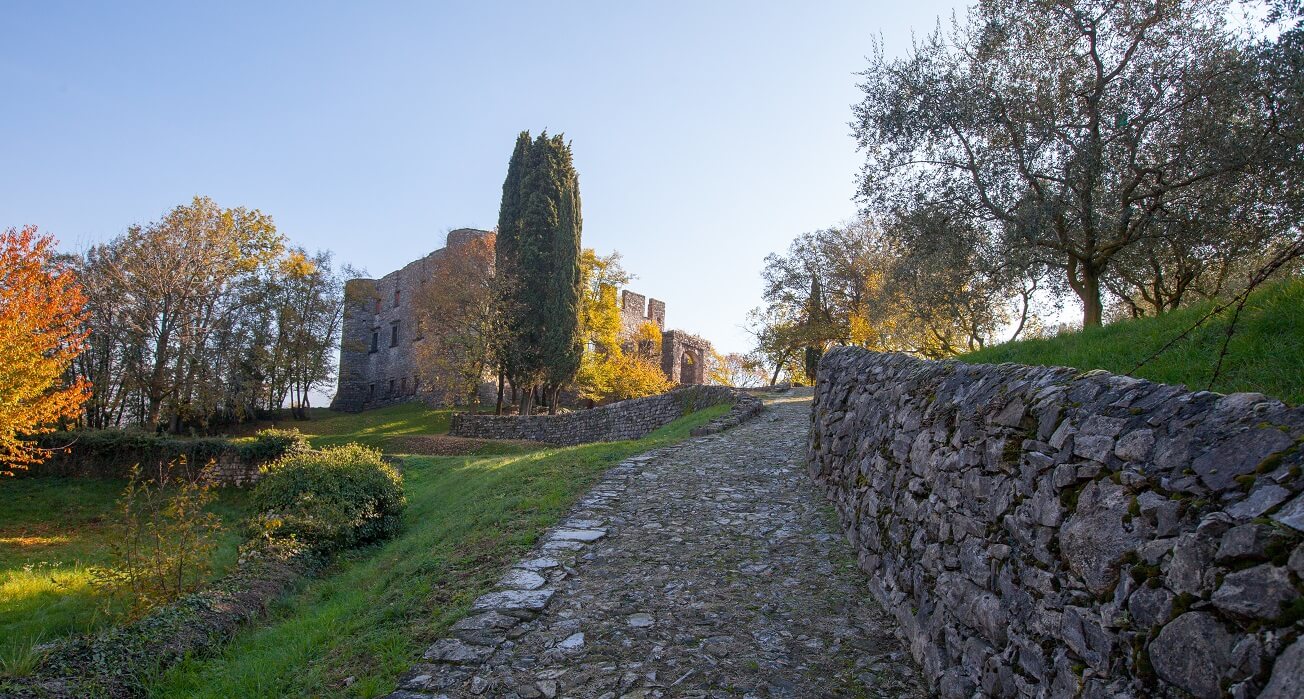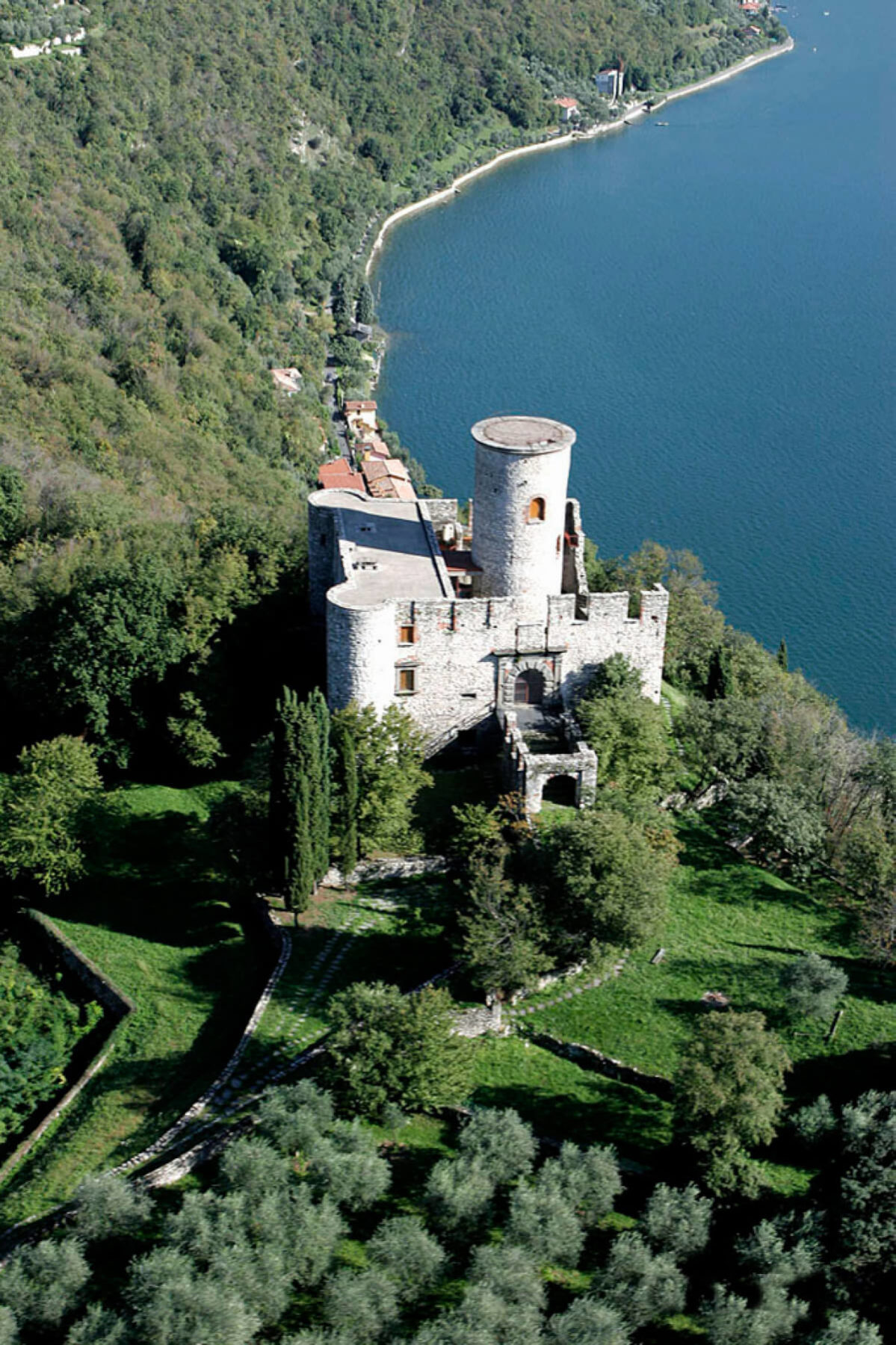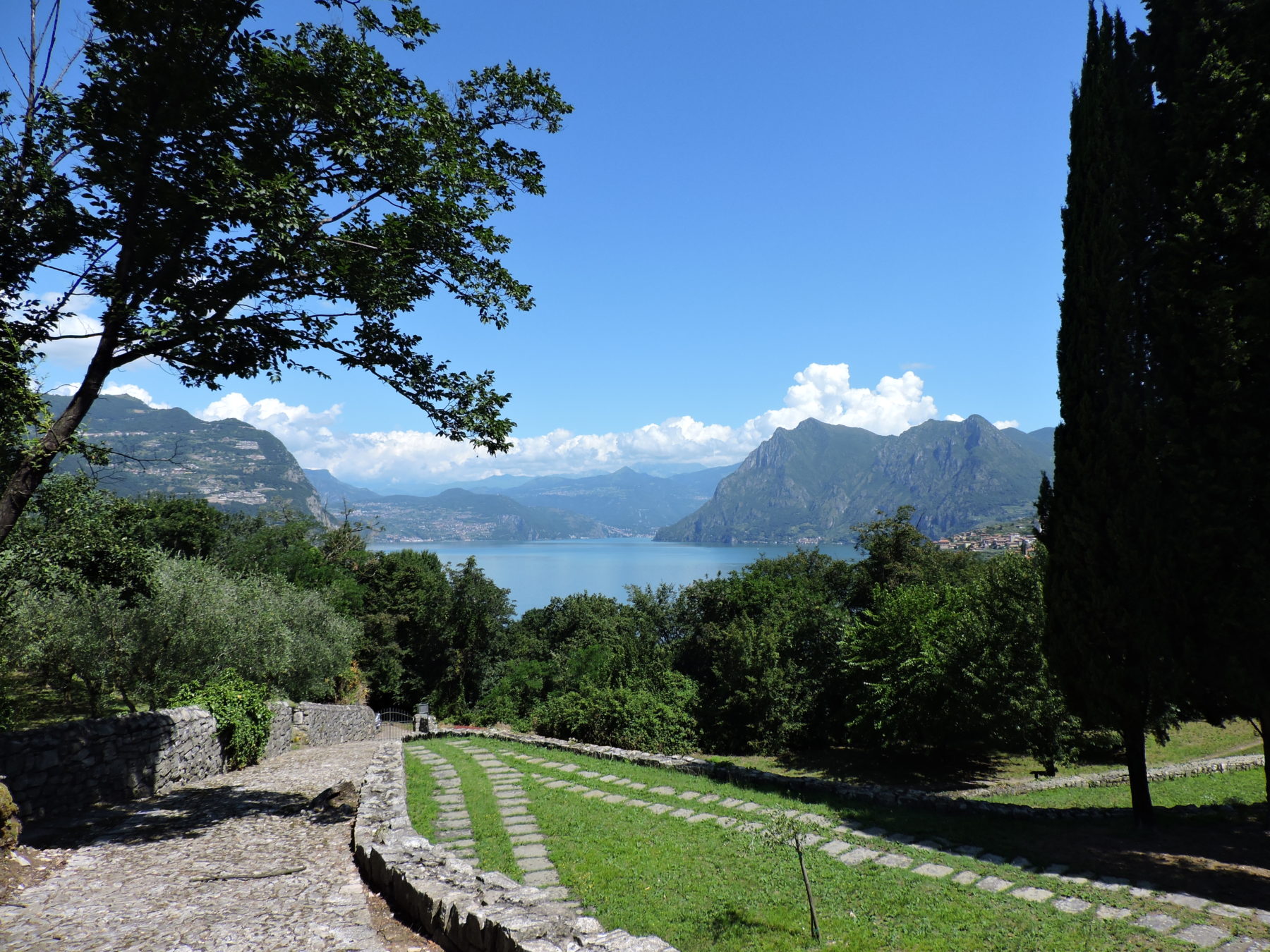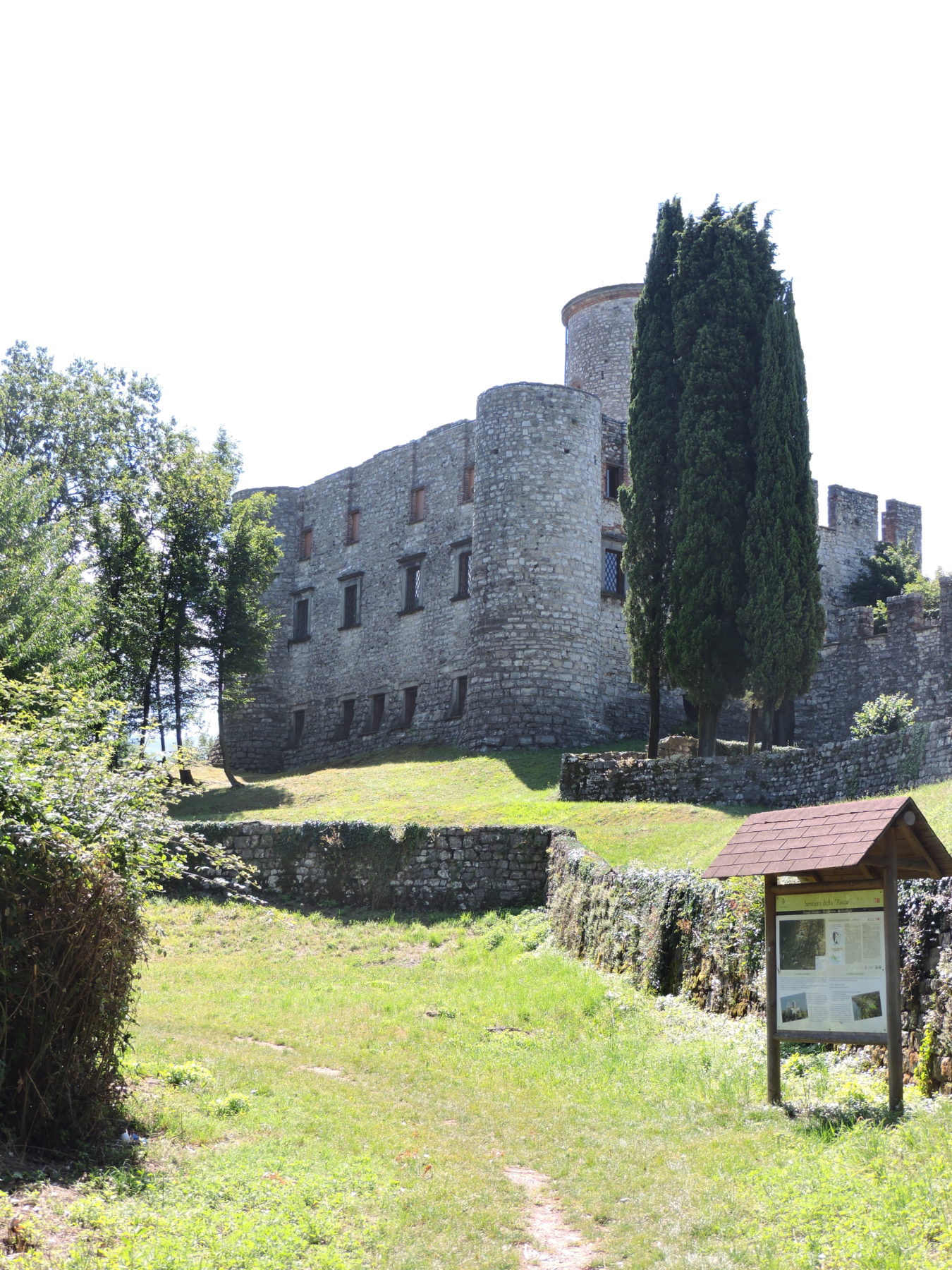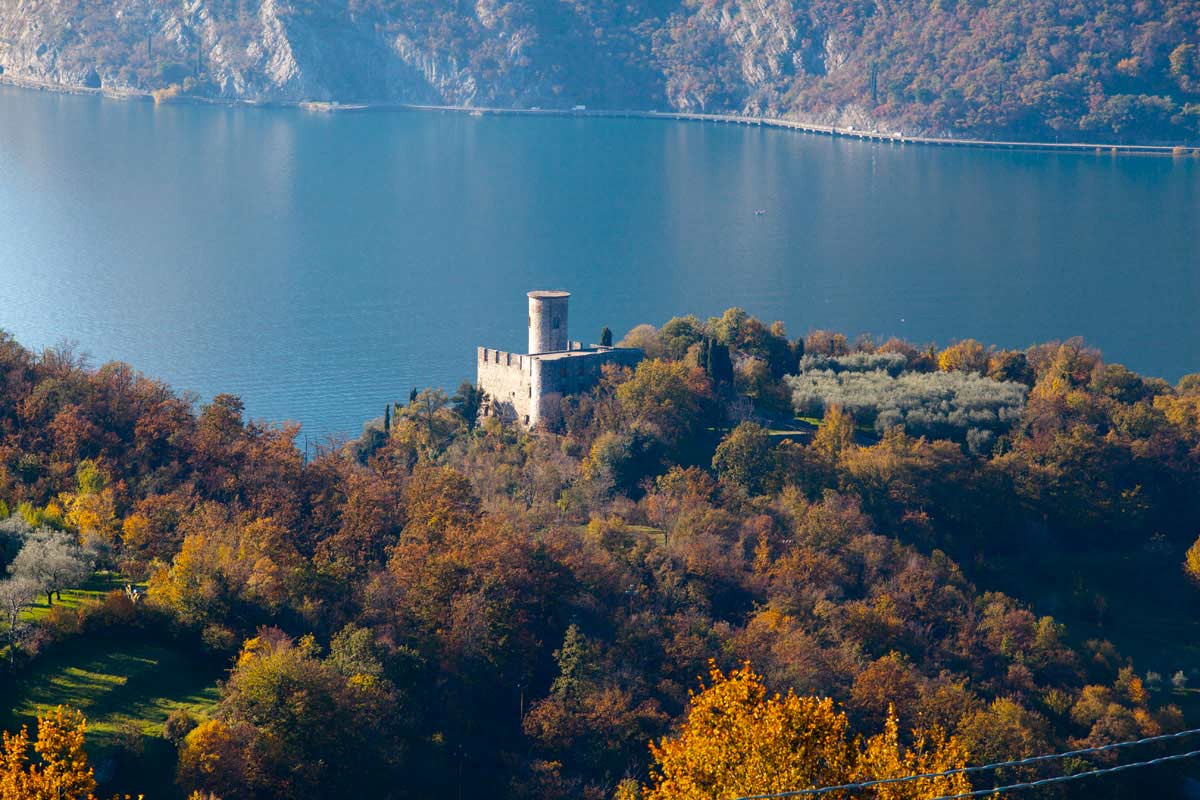 The fortress, which is reached from the Menzino district along a paved path which leaves the coast at the south of the village, is situated on a rocky hill which dominates and overlooks the southern basin of the lake and most of the Tavernola channel.
Anomalies in the plan of the castle suggest the existence of a circular lookout tower already in the 12th-13th Century, around which the Oldofredi family from Iseo built the current structure during the 14th Century. The quadrangular enclosure shows the sharp corners in the curtain wall towards the lake, naturally protected by the rocky wall, while the corners facing inland are reinforced by two round towers. In the west there is the entrance preceded by a ravelin (external fortification to protect the door) with a drawbridge.
Inside, in a central position with respect to the perimeter, stands the most ancient tower taking over the function of the keep, and a part of the building probably intended for a small garrison is leant against the north curtain wall. The fortress was connected to the underlying port of Sensole by two curtain walls that allowed direct access to the lake along a protected route.
The fortress was purchased during the 15th Century by the Martinengo family who transformed it into a residential building. Large 16th Century windows with Sarnico stone moulded frames were traced on the walls, once devoid of openings. The entrance was also embellished by a grey sandstone ashlar portal framed by two pillar strips supporting a striking entablature with the inscription "EX ALTO".
The Martinengo family did not live for long in the fortress, which already fell into disrepair towards the end of the 17th Century. The castle, now abandoned, was taken over by the Salvadego family in the first half of the 19th Century and then purchased in the 1960s by the Mascheroni family of Monza who restored it whilst preserving the ancient structures.
Angelo Valsecchi
How to  reach the fortress:
the fortress is located in a dominant position on the Gulf of Sensole. Once reached the village of Menzino, is necessary to take the path n. 5 indicated next to the historic village. An irregular and uphill  path reaches the green area in front of the fortress (estimated walking time of trail 15′ c.a).
For more information:
Lechi F., Le dimore bresciane: i castelli, volume I, Brescia 1973, pp. 408-412.
Turla F., La vergine bellezza di Montisola, Brescia 2001.