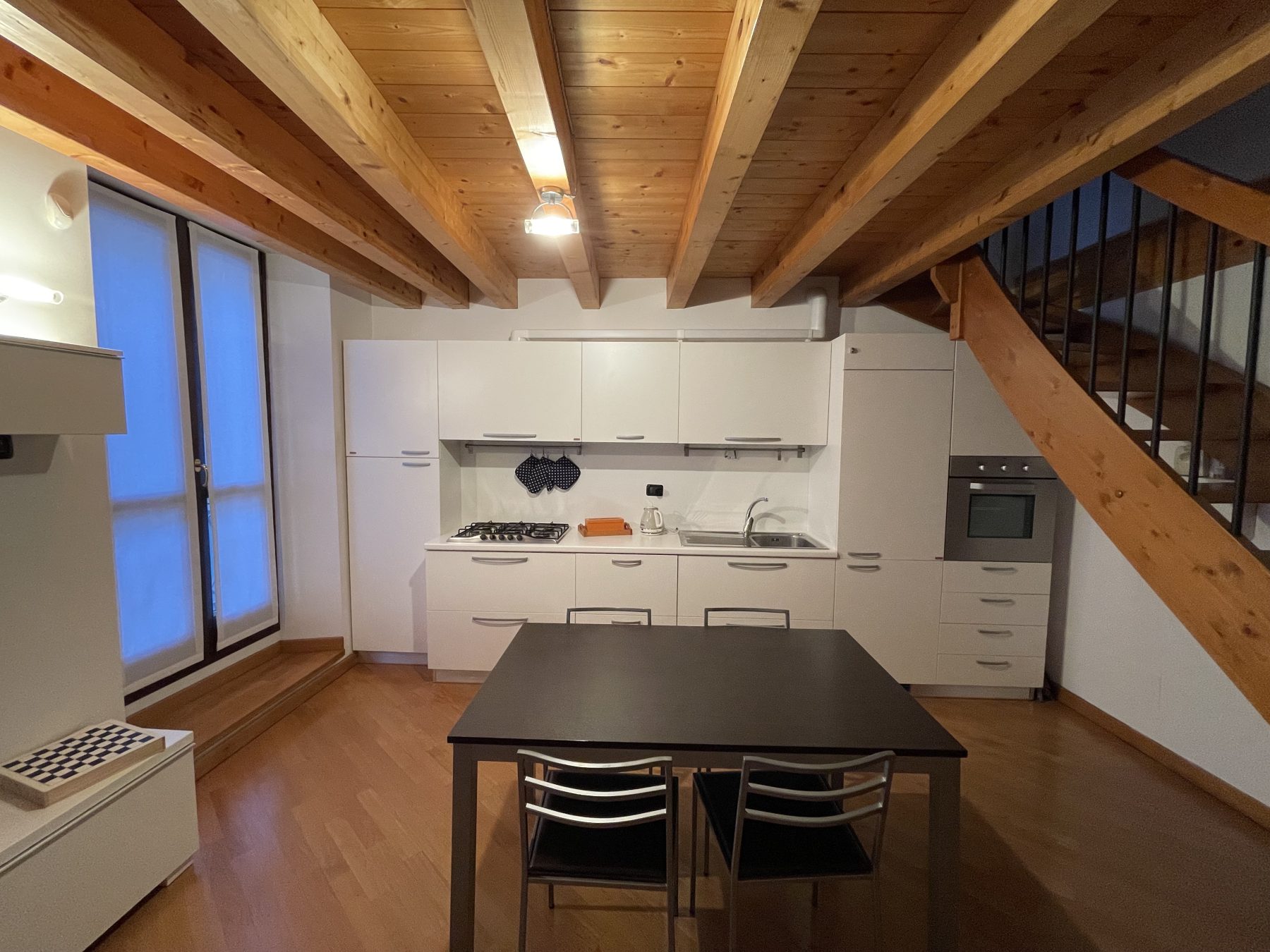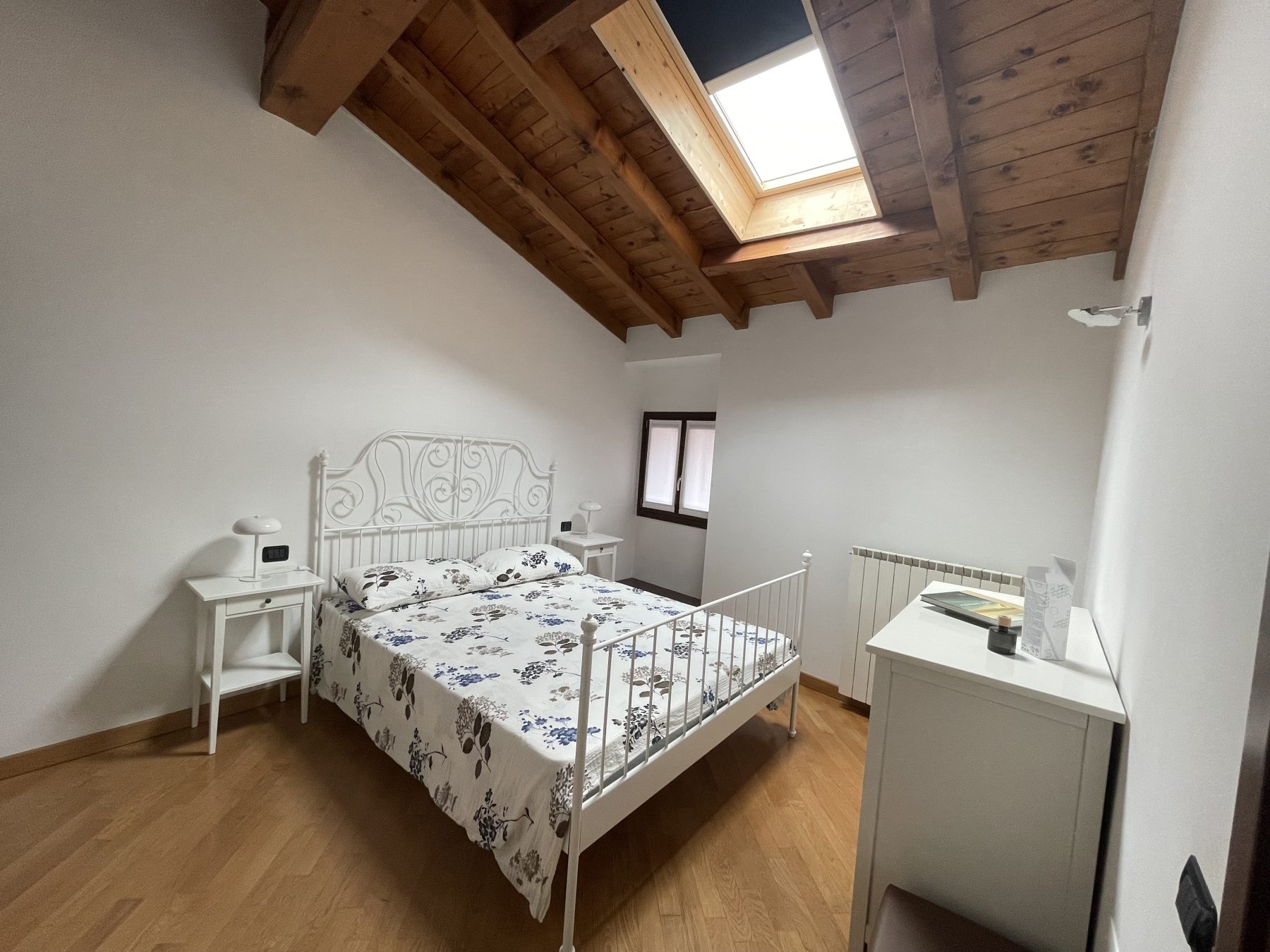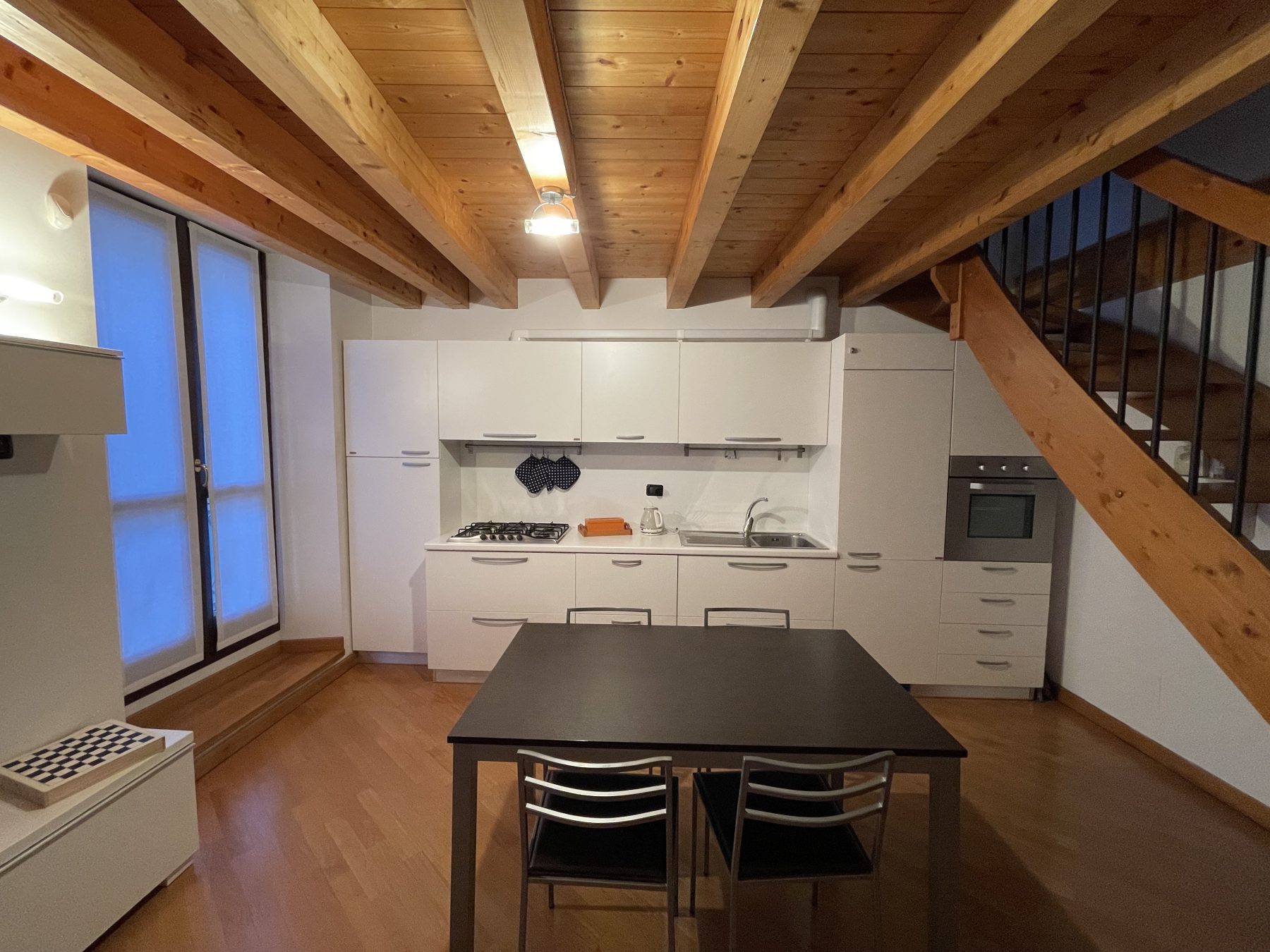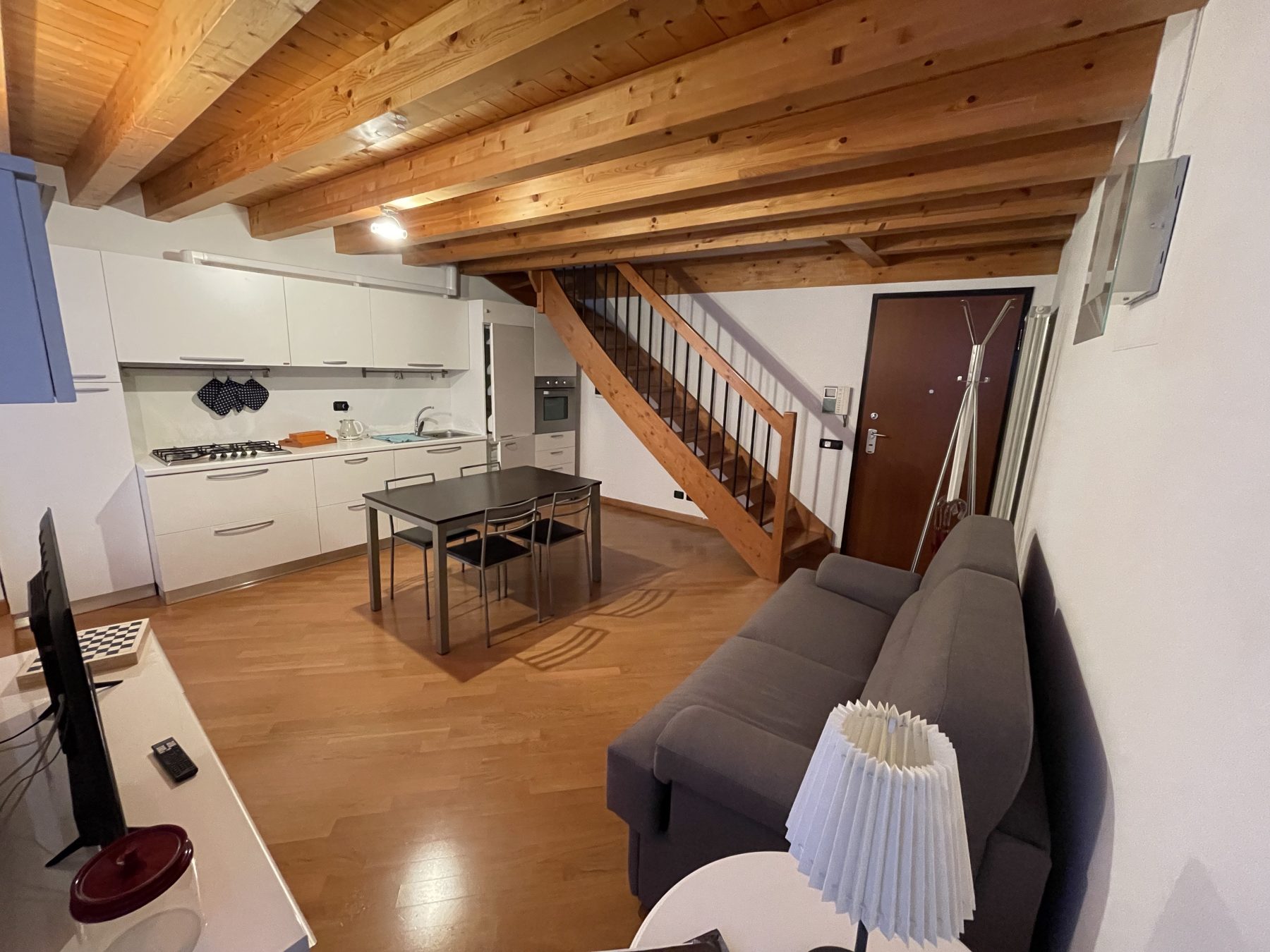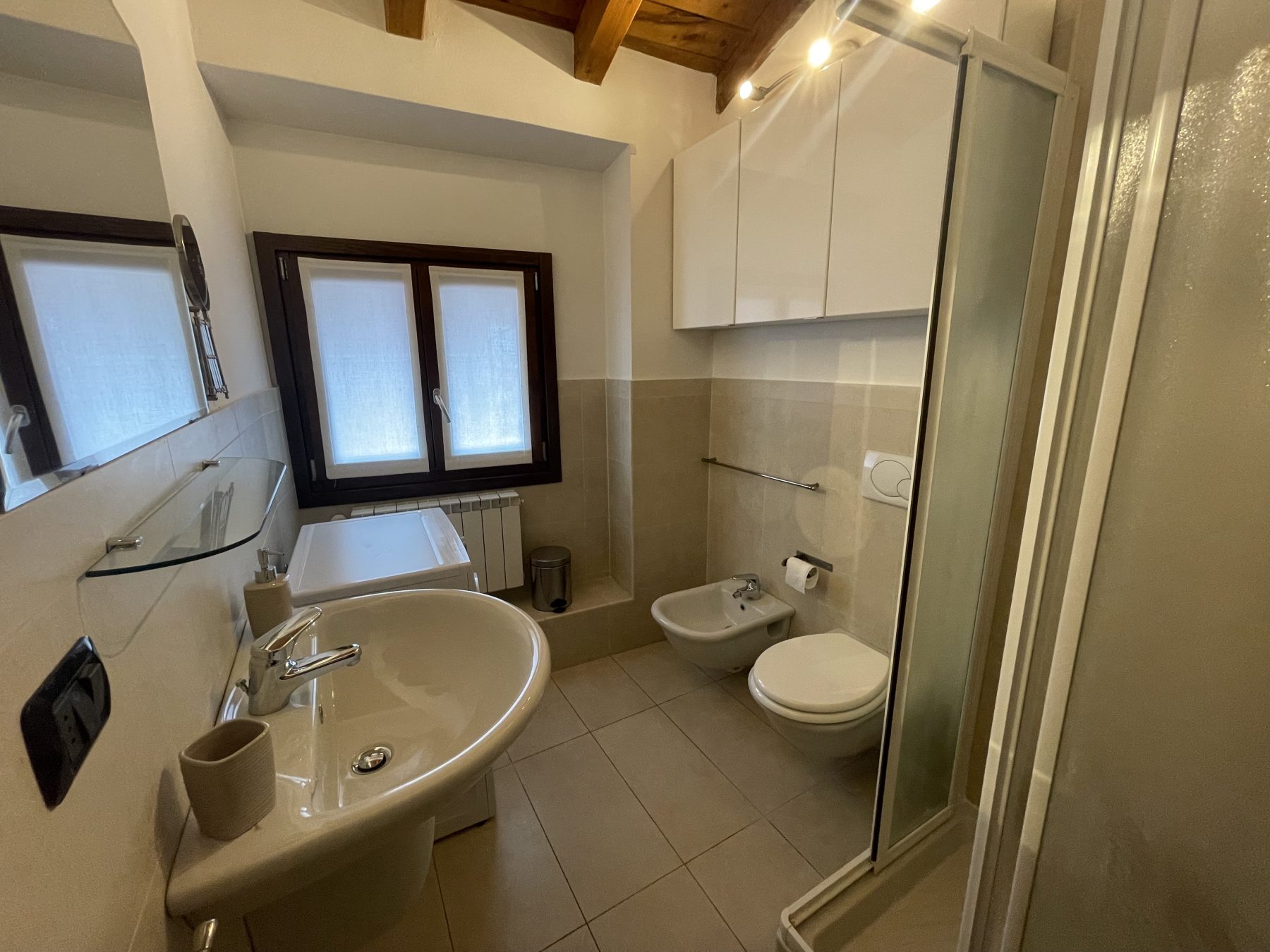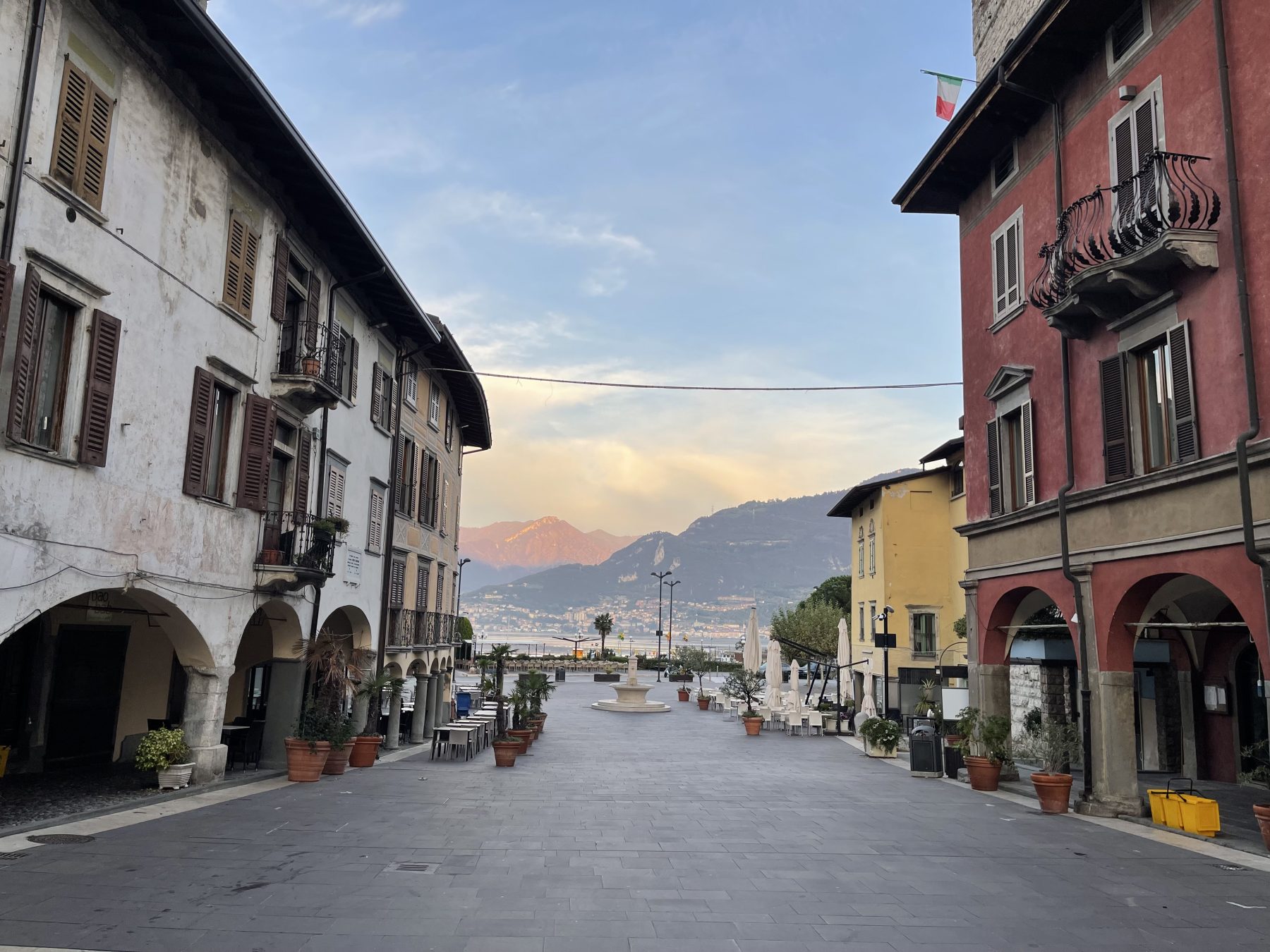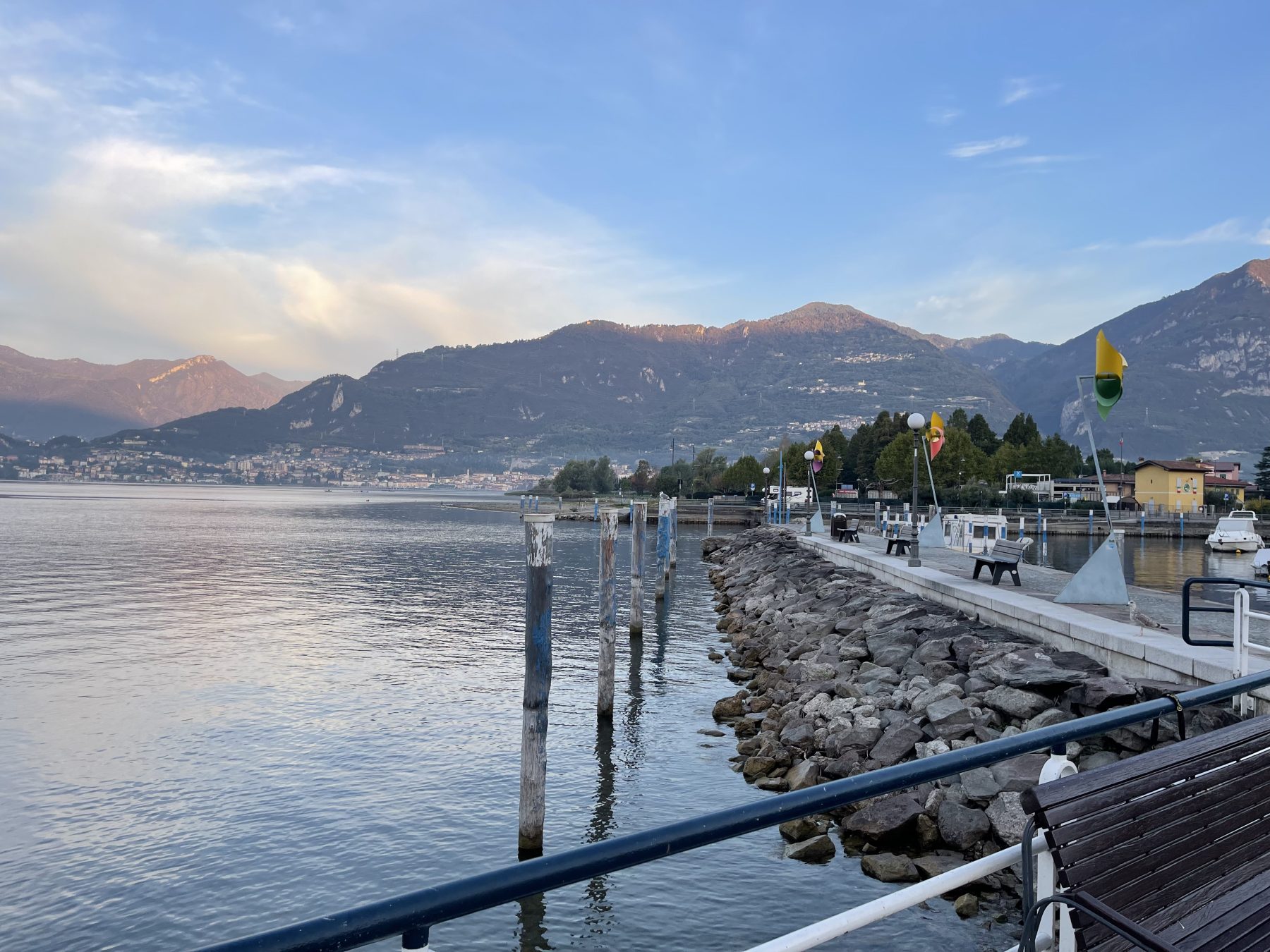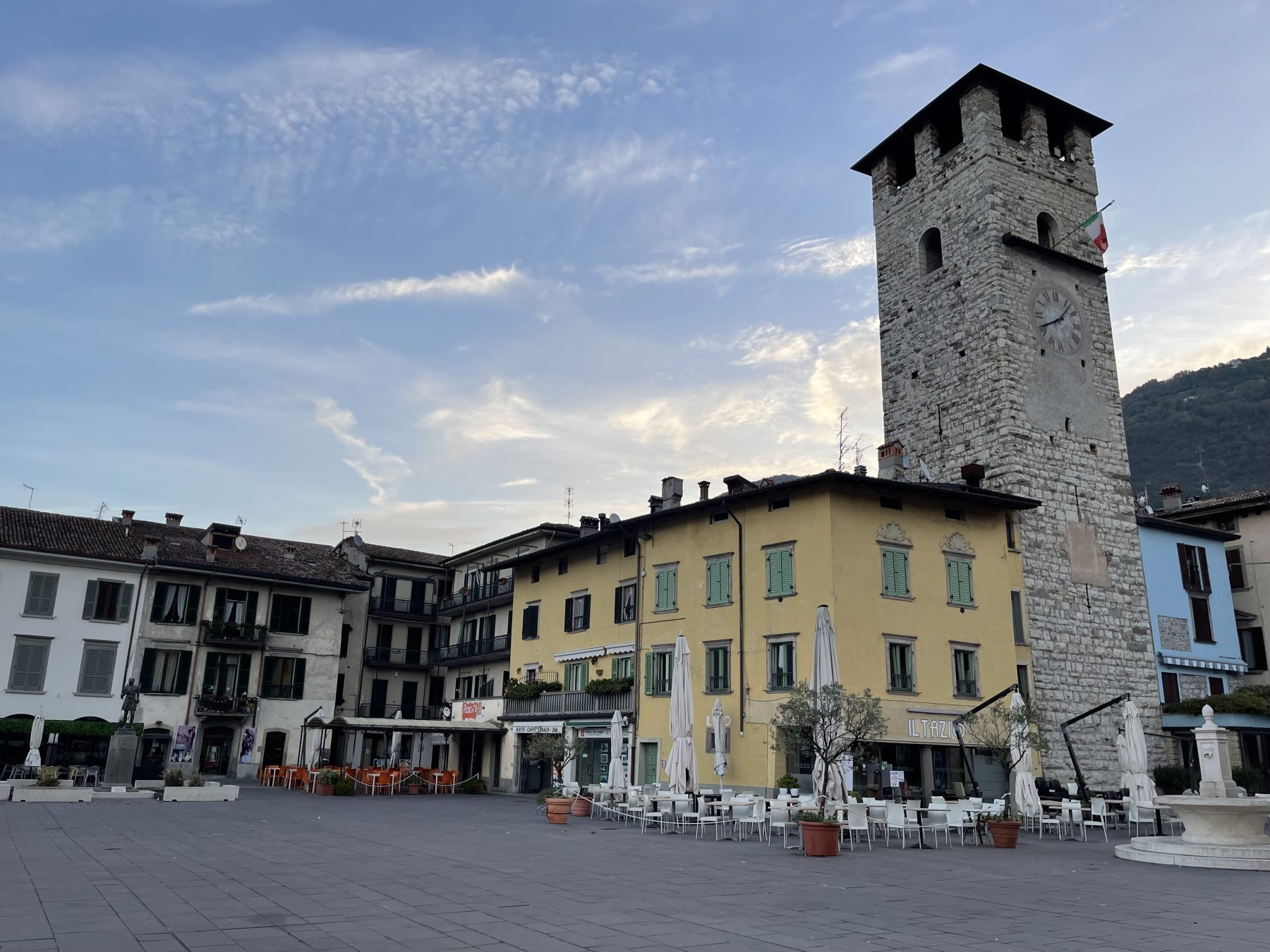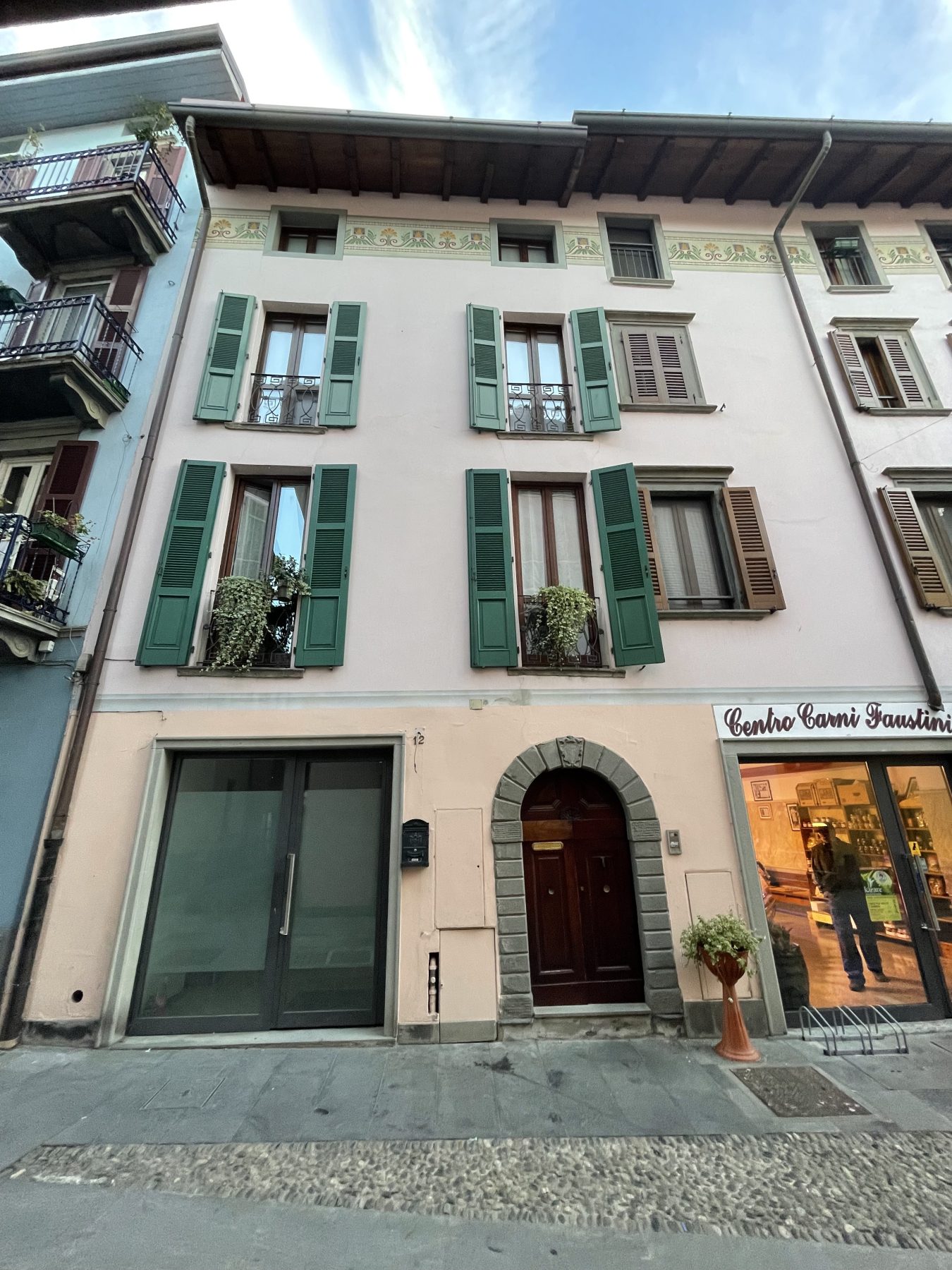 Located in the historic center of Pisogne, Riso e Latte offers a comfortable stay in a perfect position to enjoy your holidays on Lake Iseo.
The apartment is located on the second floor of a historic building which has two other residential units. Inside you will find a living area with fully fitted kitchen, dining area and living room with sofa bed; an internal stair leads to the double bedroom with walk-in closet and to the bathroom with shower. The accommodation includes bed sheets, towels and shower towels, washing machine, dishwasher and flat-screen TV.
A few meters away you will find everything you need for your holiday such as a supermarket, beaches, restaurants and bars. The train station can be reached in a few minutes on foot, as are the bus stops. Directly from the Pisogne lakefront you can take the historic boat to enjoy the all-around lake landscape in the round.