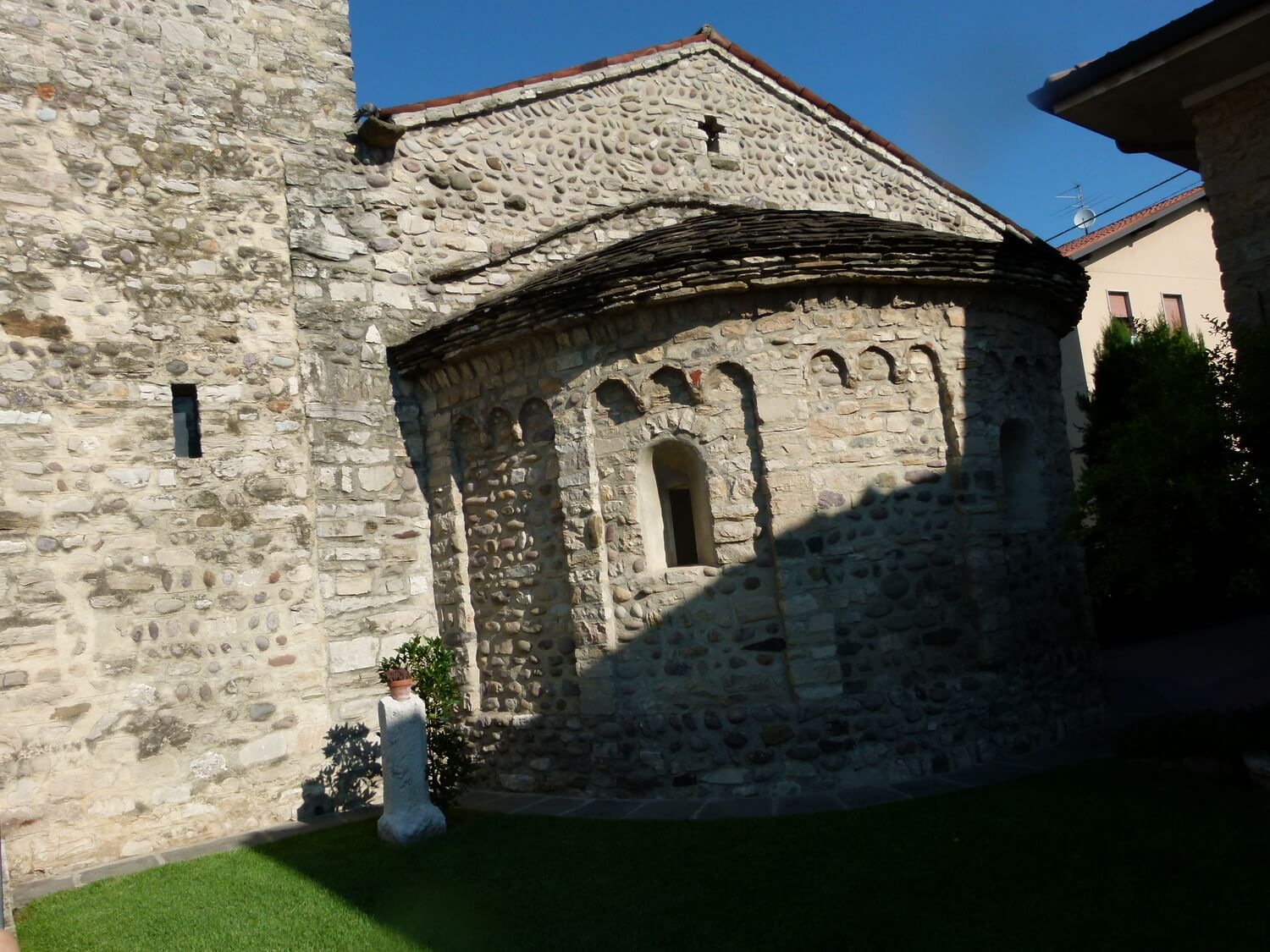 Church of San Giovanni Battista
The Saint John Baptist church is a jewel of the Romanesque art. It was built at the end of the XI century on the ruins of an earlier building from the Carolingian period, still visible from the altar. It is a oneaisle church divided in two spans, ending with a semicircular apse to the East, side by side with by a bell tower of a later age.
The outside walls are made of river pebbles partly placed in fishbone design and partly with inserts of roughly cut hewn stones and are decorated with pilaster strips and a series of small hanging arches.
The wood covered interior is decorated along the apse and the walls with numerous noteworthy frescos dating from the XIII to the XVIII centuries.
Photos and text by:
Associazione di promozione sociale "Il Romanico nel Basso Sebino"
www.romanicobassosebino.it