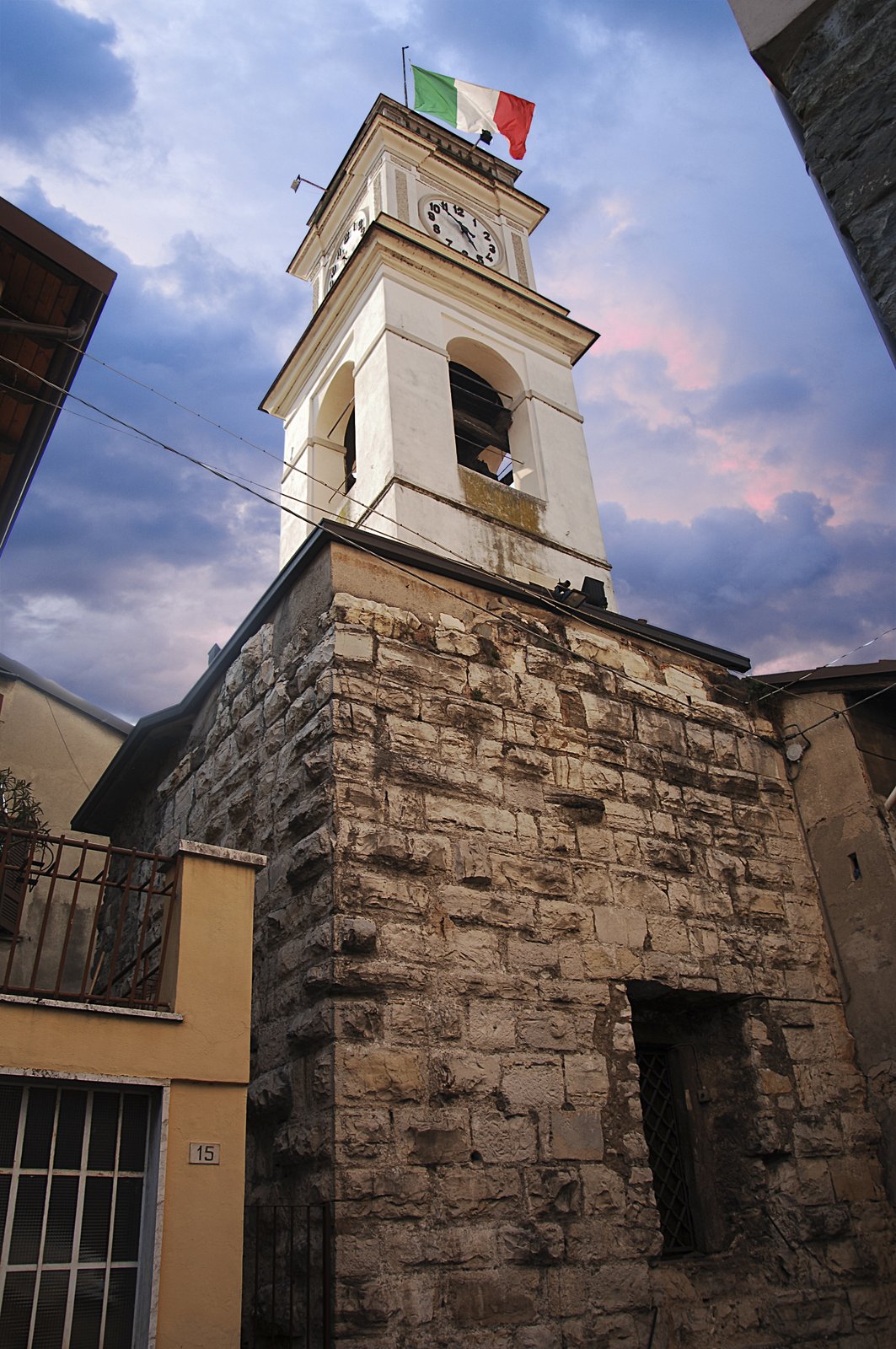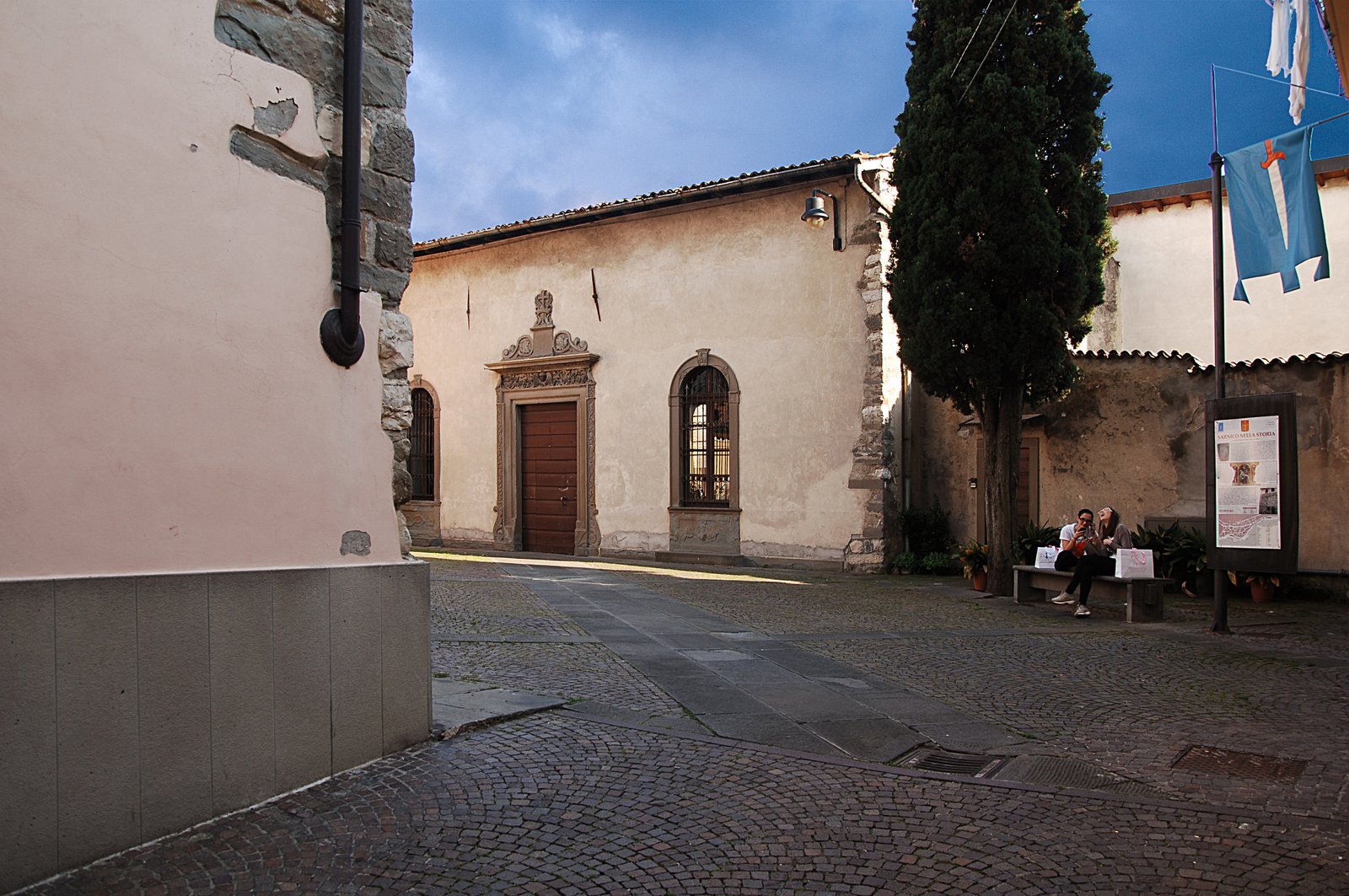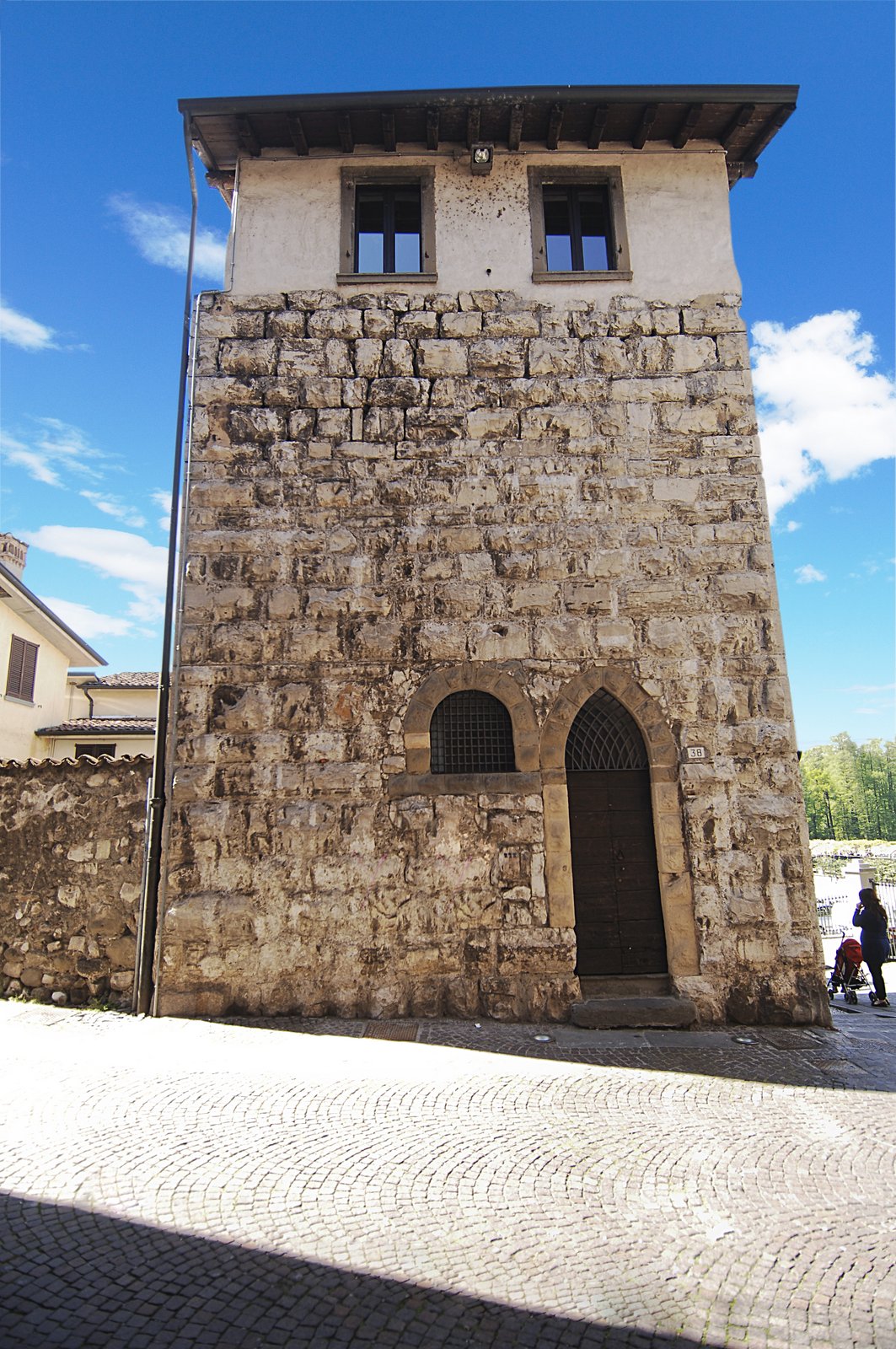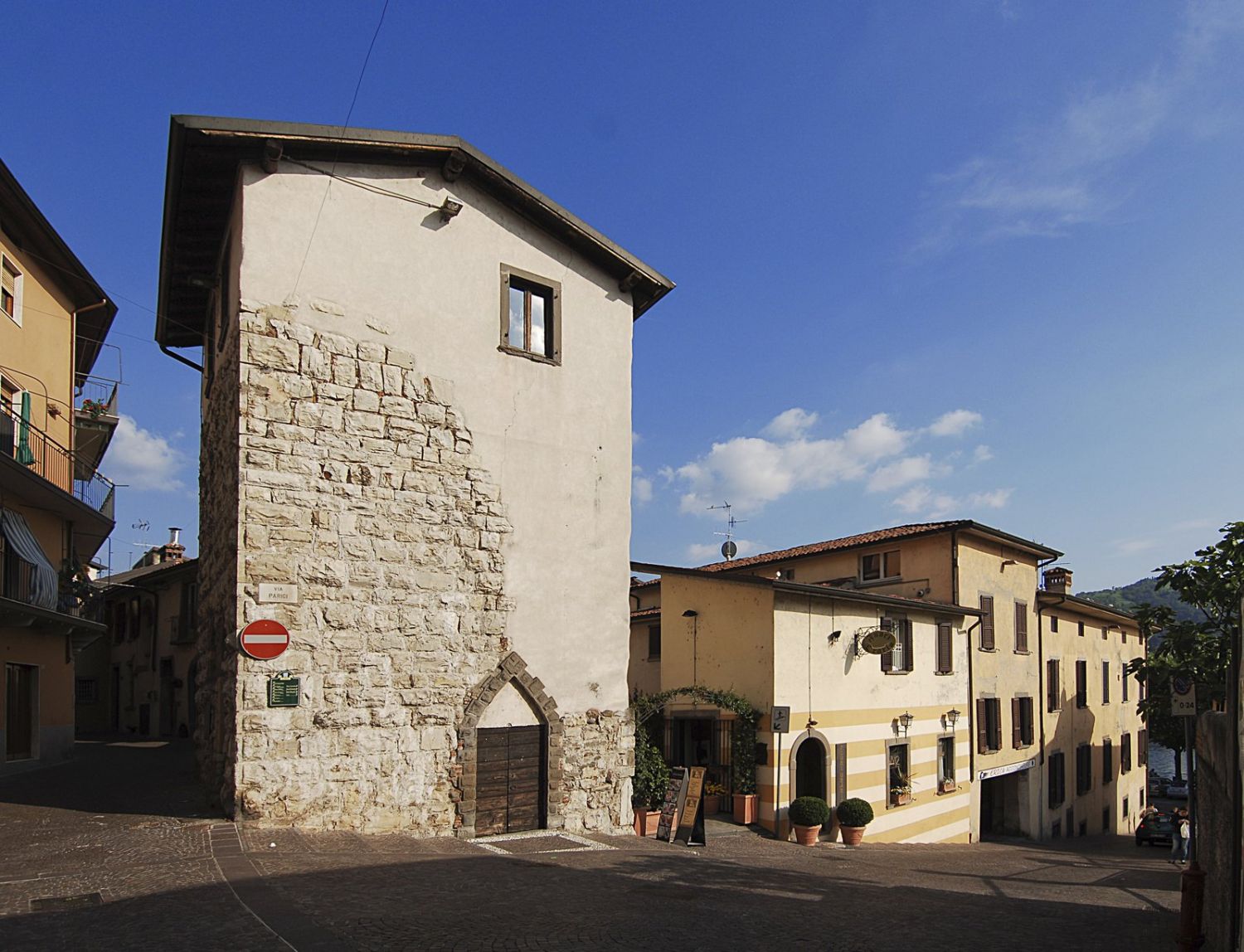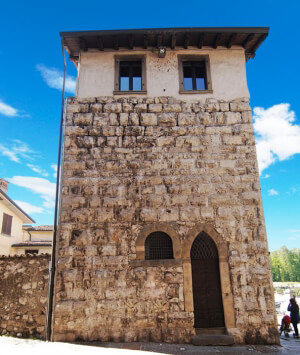 The Medieval houses and towers of Sarnico
The village of Sarnico, which rises on a flat area on the west bank of the Lake Sebino, was fortified with city walls in the 12th Century: in the shape of semi-circle, with an open section facing the lake, it rises along via Fosse Strette (Fosse Strette street), name that recalls the defensive moat. Original sections of the walls are not visible, only the ruins of three doors, also remembered in a parchment of 1461: Porta del Pommo (Pommo Door) to the north, Porta de Salmo (Salmo Door)  to the west and Porta Canale (Canale Door) to the east.
The inhabited centre also bears witness to the development of Sarnico between the Middle Ages and modern age. In via Lantieri 65 (65 Lantieri street), parallel to the walls, a 14th Century limestone archivolt opens up to an alley characterised by stone walls and portals from the Late Middle Ages. At number 24, another large 14th Century archivolt is crossed leading to a stone complex characterised by various construction phases between the 13th and 14th Century; a brick and stone portal dating back to the 16th Century faces the external road front.
Sections of Medieval houses (via Piccinelli 28-30 (28-30 Piccinelli street)) and ancient closed up entrances (via Buelli 3, 5 and 6 (3, 5 and 6 Buelli street)) can be seen along the road that leads to via Buelli, on the corner of via delle Aie (Aie street): here a residential building rises with Sarnico stone corners and limestone masonry, with two entrances on the north façade (13th-14th Century). An ancient dwelling is located at via delle Aie 3 with wall sections in stone and brick entrances, which were modified afterwards.
The village features Torre dell'Orologio (Clock Tower) dating back to the 12th Century, located in San Paolo (St. Paul) square, belonging to the castle demolished in 1521, with rusticated ashlar walls. Close by, in via Santo Stefano 5 (5 St. Stephan street), a pointed arch portal with decorated keystone (a 6-point rose window in a circle) and a block with date engraved, 1464, are preserved.
At the western end of the village, in via Parigi (Parigi street), a tower-house rises in recessed position compared to the walls: it was built in the 12th Century with rectangular limestone blocks laid out in orderly masonry work, while the entrances to the north and west date back to the 15th Century.
Federica Matteoni
For more information:
VAINI A., Sarnico: testimonianze e aspetti di ieri e di oggi, Sarnico (Bg) 1986.