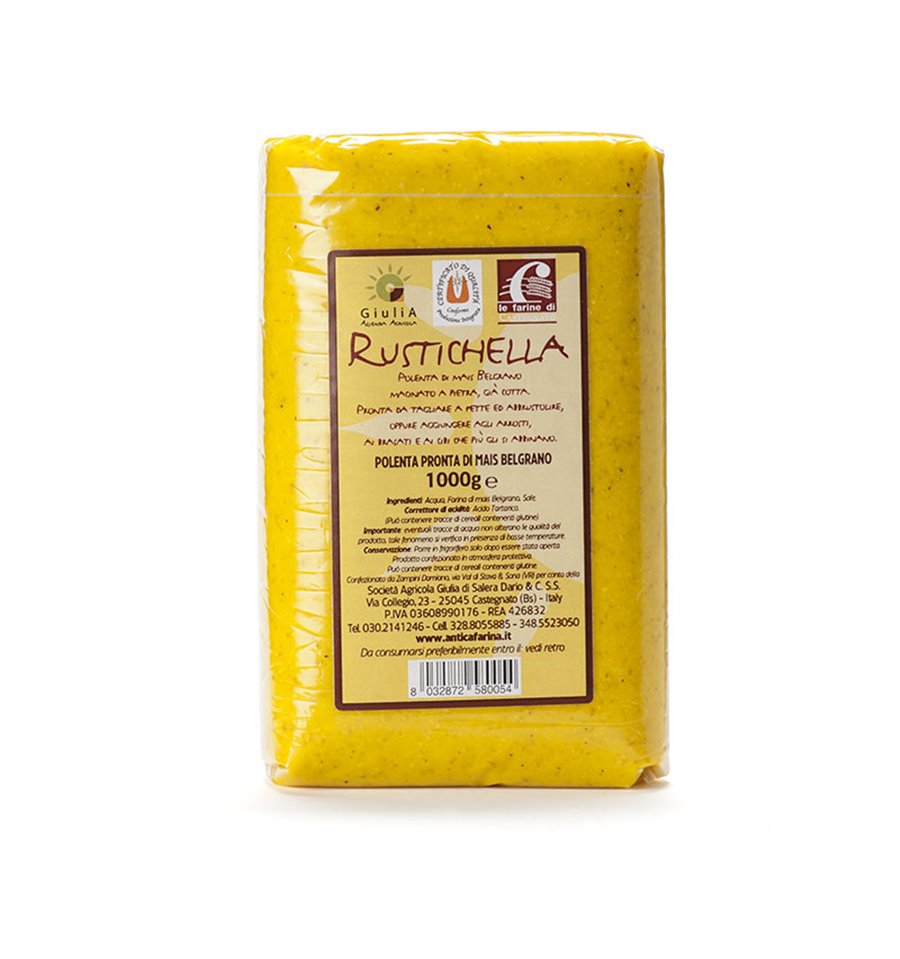 The Azienda Agricola Giulia is located in the territory of Castegnato, in Franciacorta, and has an area of about one hundred hectares.
An area enhanced by selected crops and the happy communion of tradition and dynamism of the last generation. Thus began the great and fruitful business of the Company.
Upon the death of the founder, the facility passes to the management of her son Dario who, after the experience in intensive production, begins the production of high quality products such as: belgrano corn, spelled, rye, buckwheat, soft and whole wheat flour.
All these flours are certified in their production process to provide certainty and reliability to the consumer.