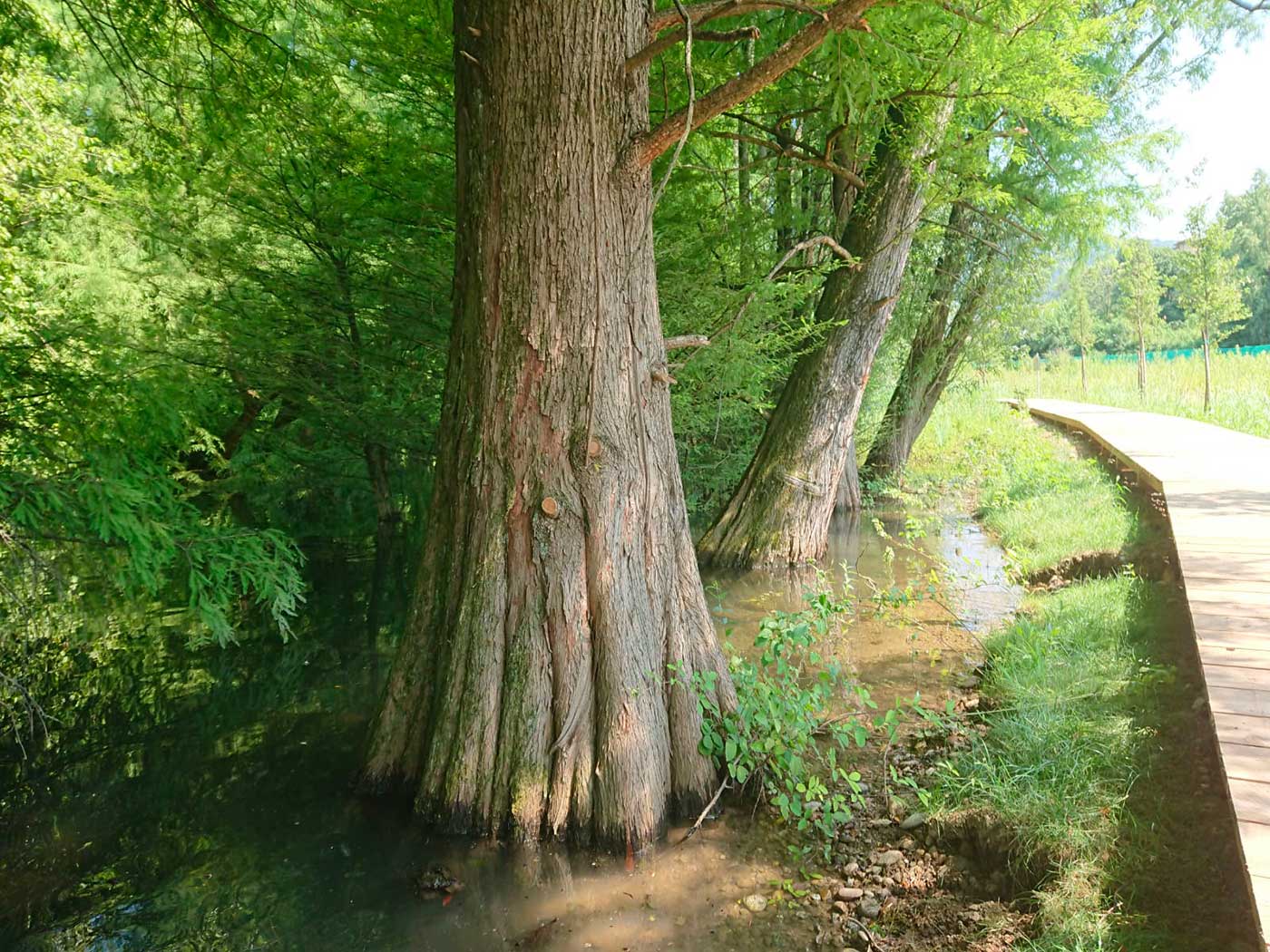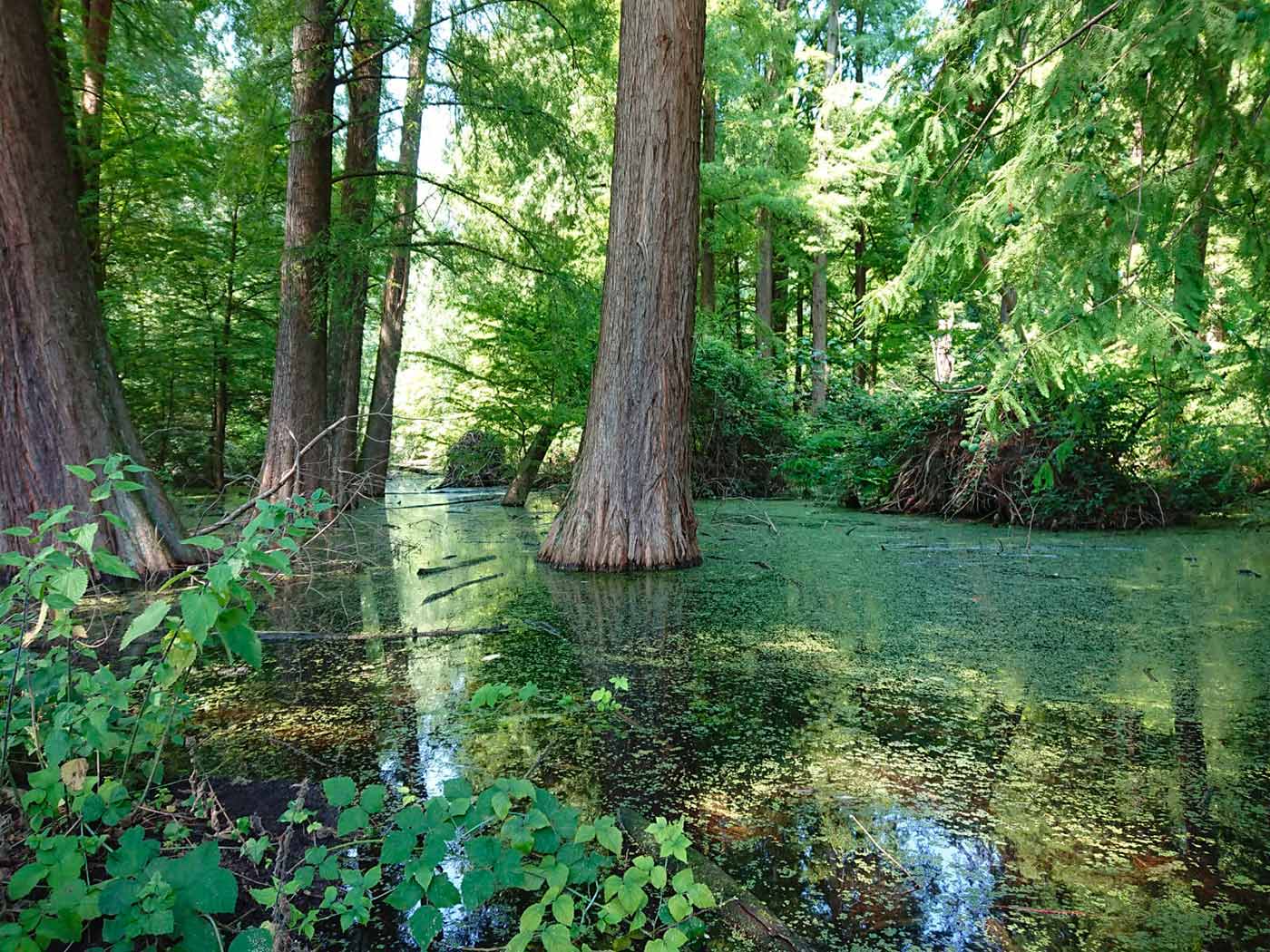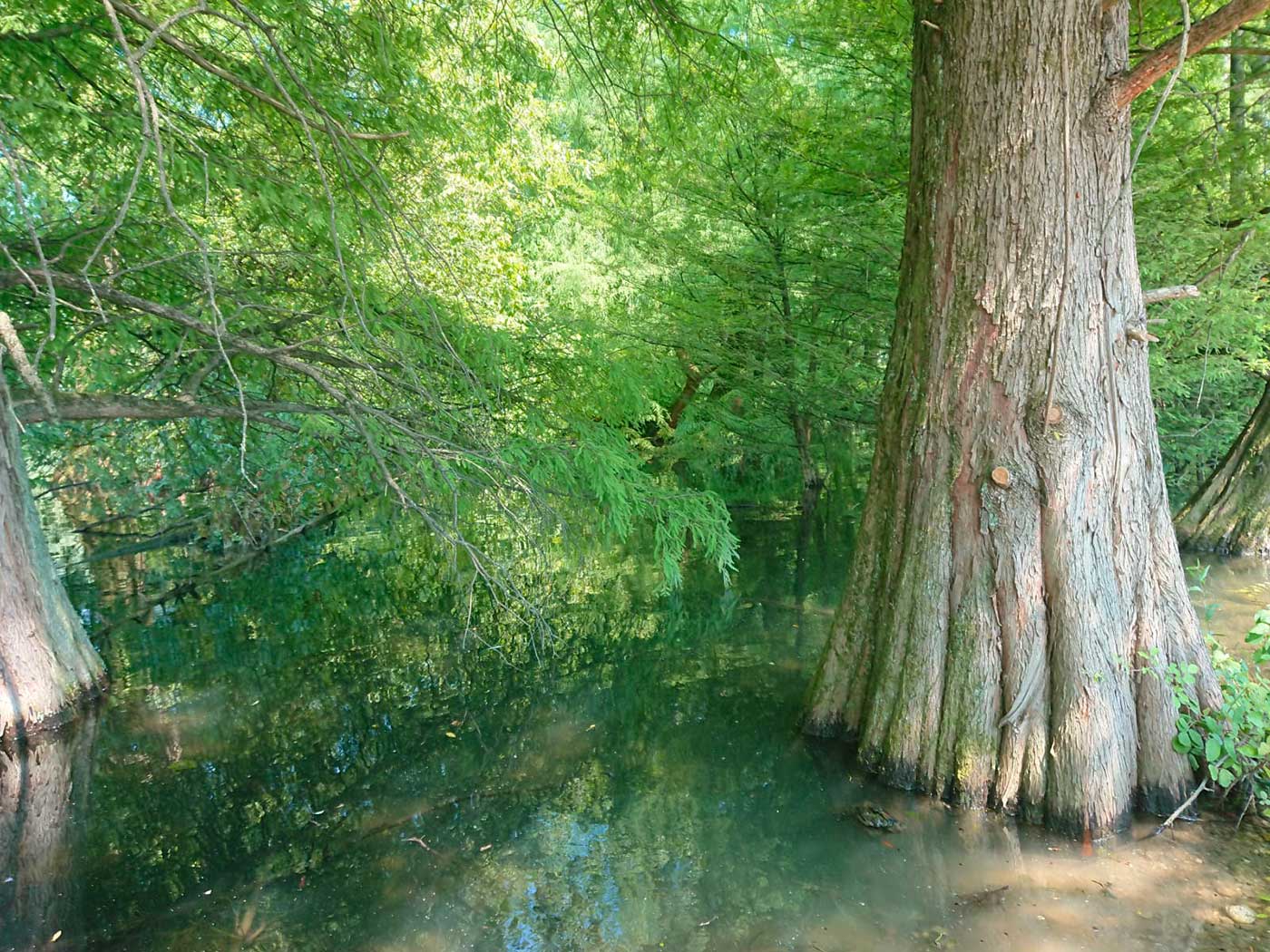 Wonderful Taxodium distichum wood in Paratico, where the river Oglio meets the Lake Iseo. It is possible to discover the wood through a walk on boardwalks.
It is possible to visit the park at fixed times, except from January to May, during the time when the herons usually build their nests.
Dogs are allowed in only on a leash. Bicycles are not allowed in the park.