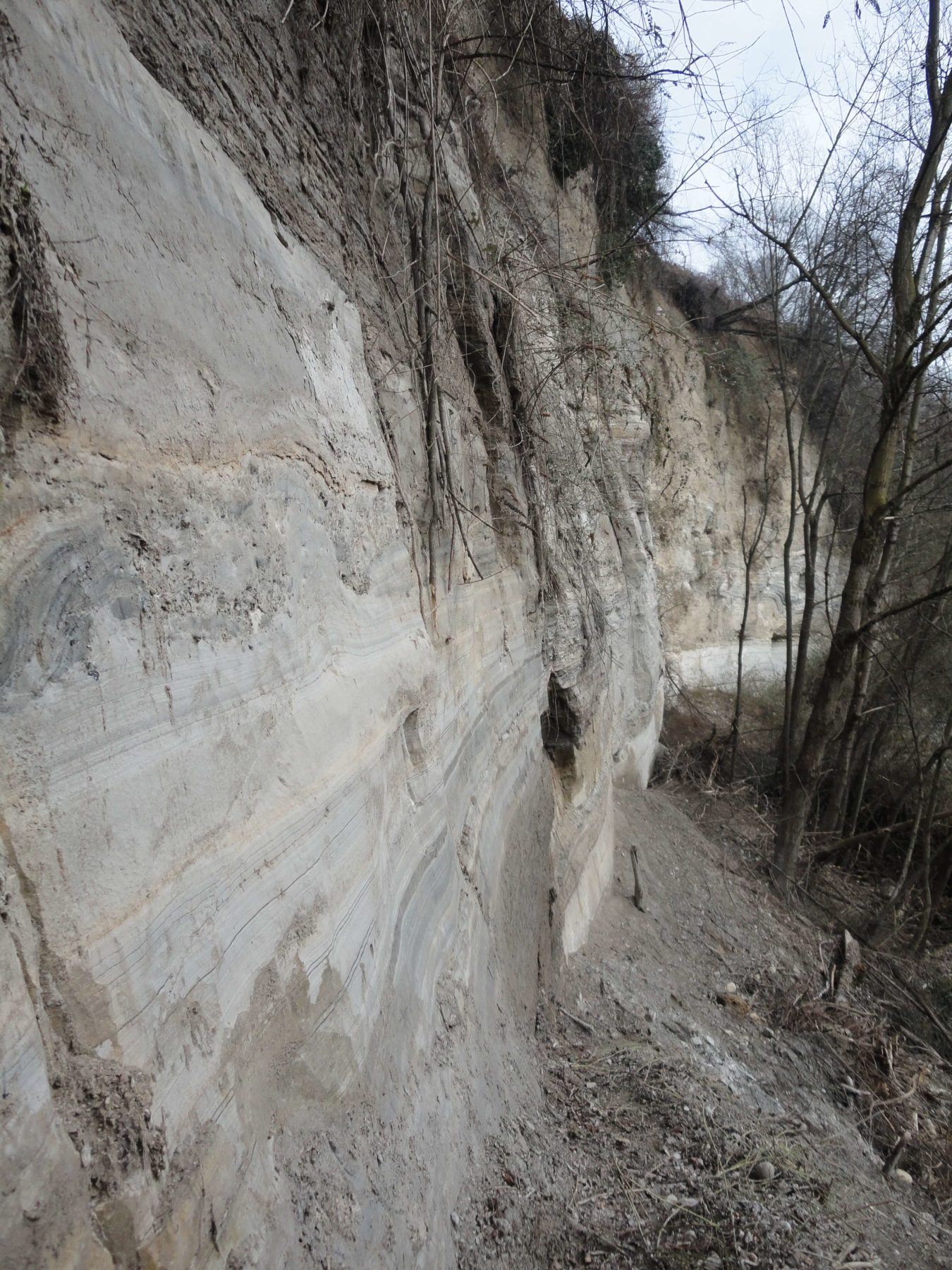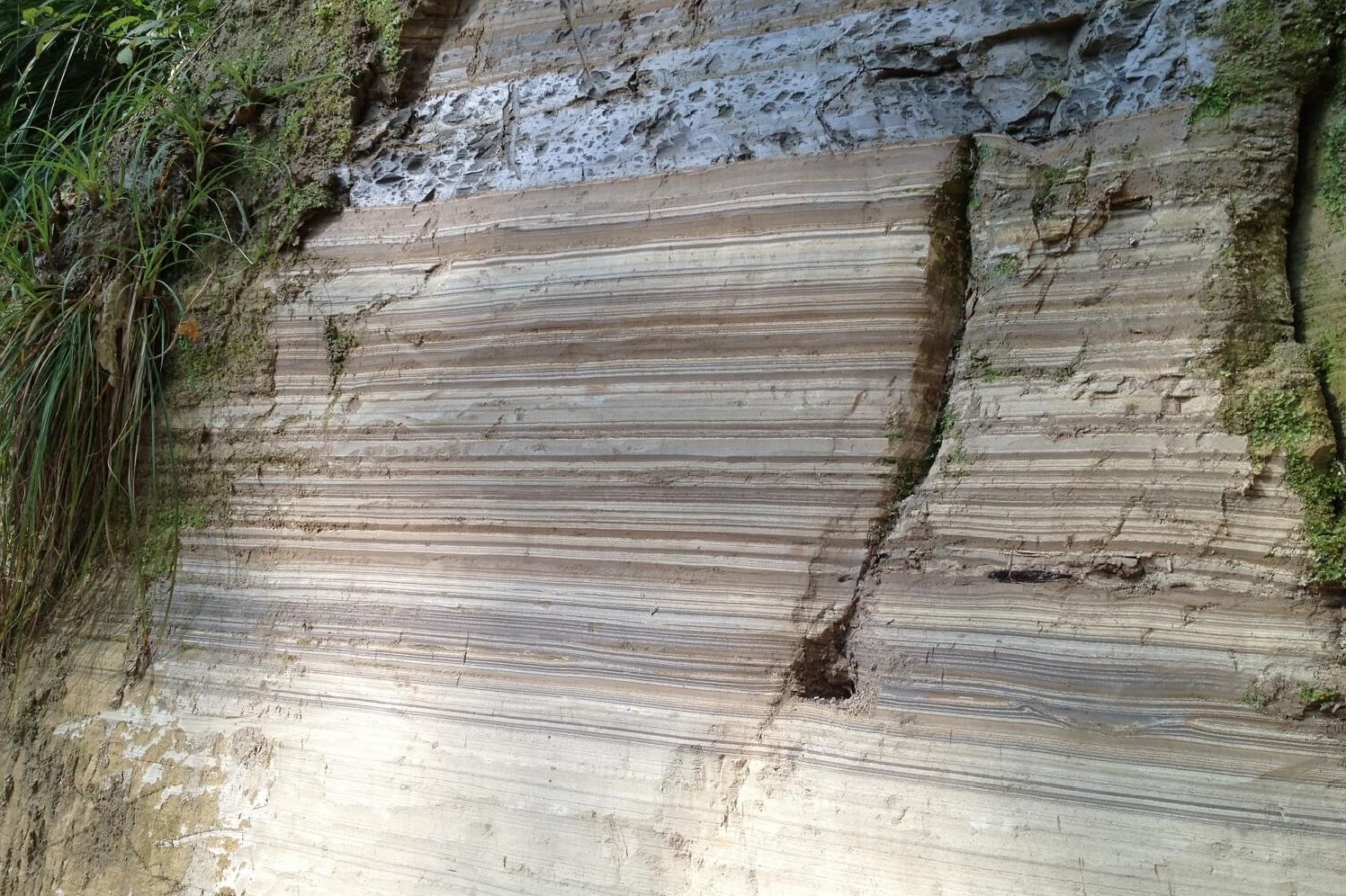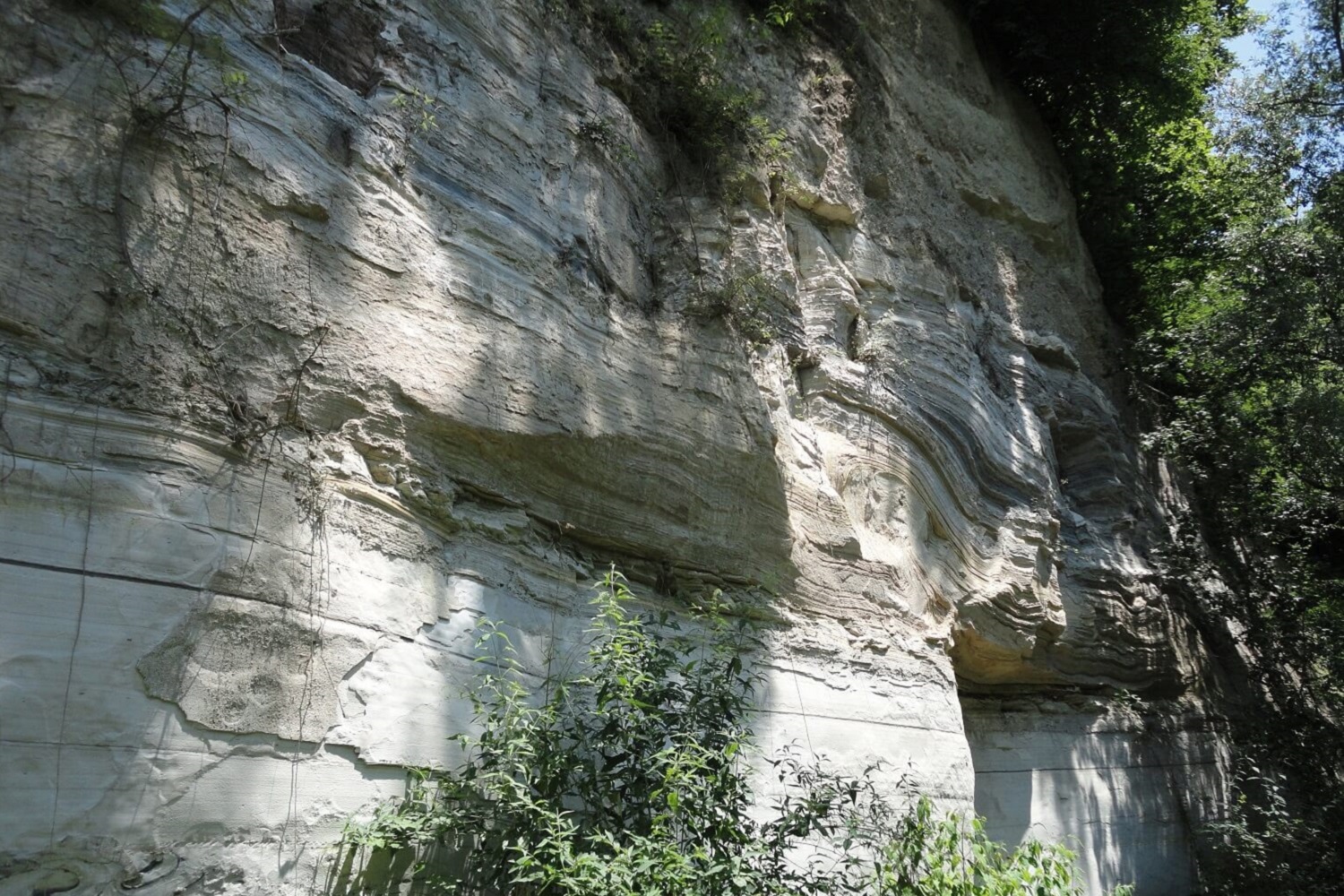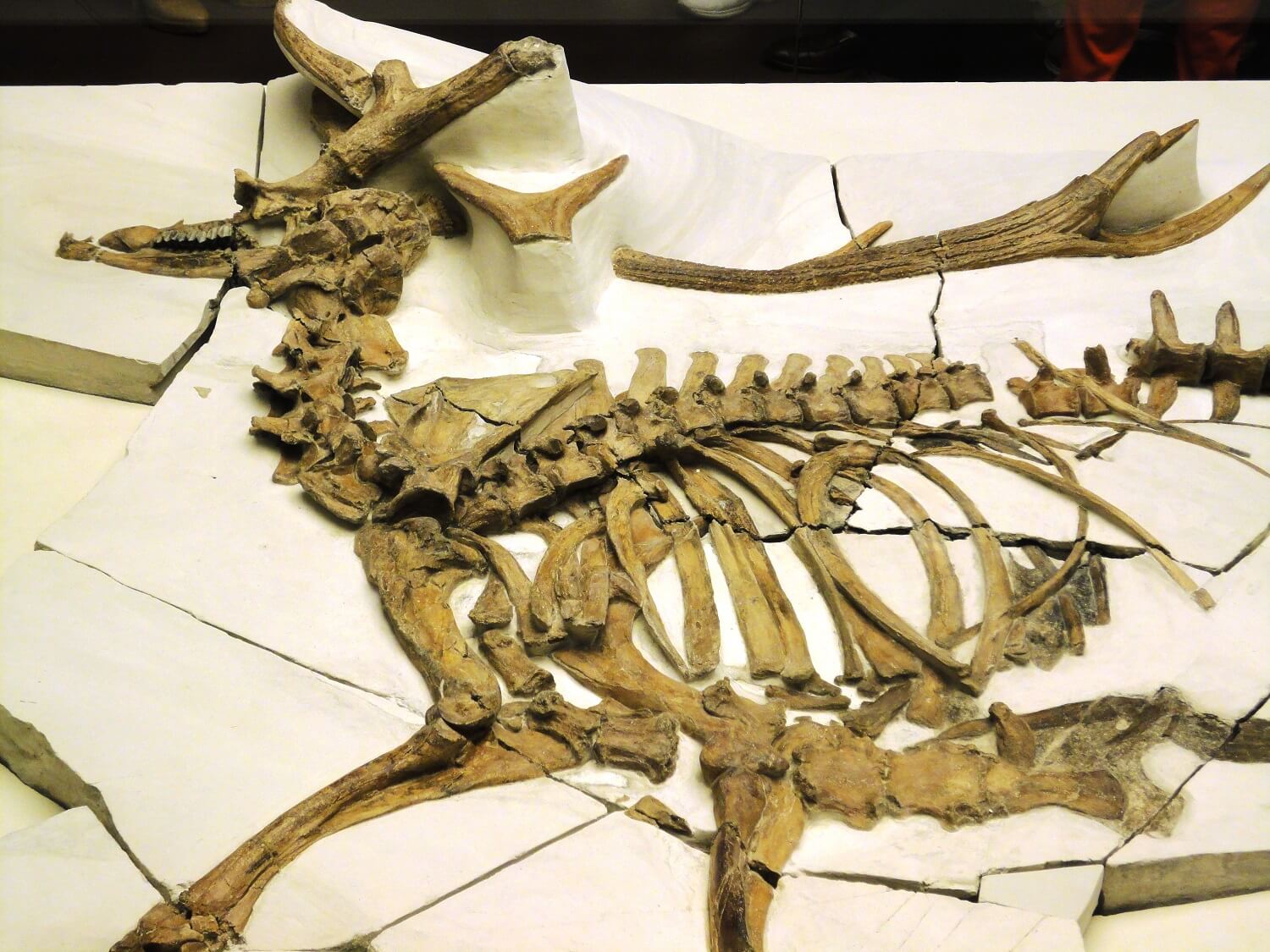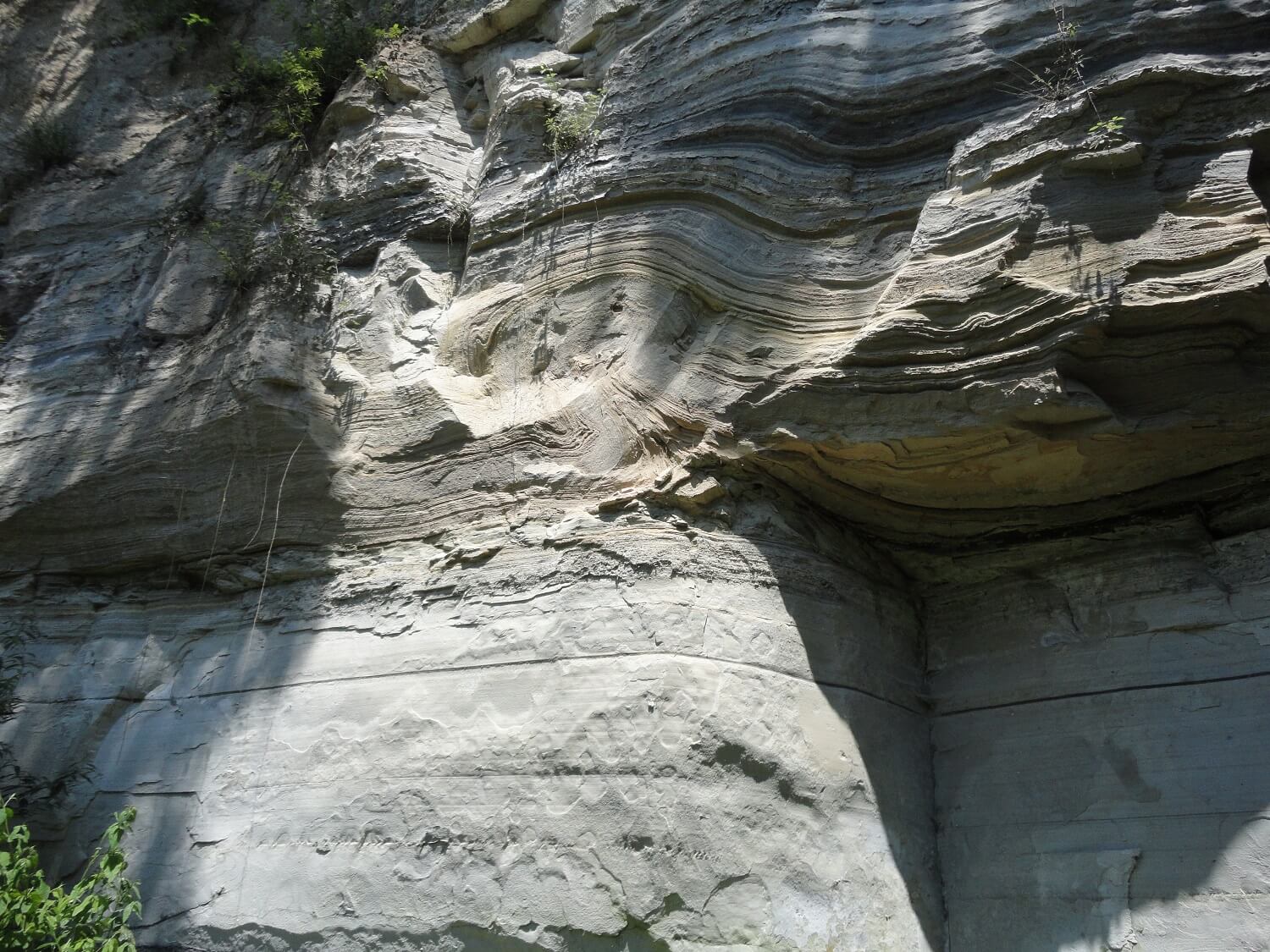 The Fossil Lakes Park of Sovere
The site is currently not open to visitors.
The Fossil Lakes Park, a stone archive in Val Borlezza in the Pianico-Sellere area,depicts nature as it was800,000 years ago for a period of 50,000 years. Recognised as one of the most important sites for reconstructing the history of the natural environment and climate of the Alps, it superbly records the plant biodiversity composed of fossil leaves and pollen. Today we can observe pairs of very fine alternating black layers (cold season) and white (warm season) which repeat uninterrupted for a thickness of over 10 metres: it is a veritable book of nature which, in the part visible today, amounts to 41,600 pages (two pages per year) which have been interpreted with modern research methods of earth and environmental sciences. The complete skeleton of a fossil deer was discovered in 2001 and can now be admired at the Caffi Museum in Bergamo.
Using specially created itineraries that are educational and not, visitors have the opportunity to understand and touch this marvellous deposit, searching through and deciphering the very fine 20,800 layers (varves) one by one: one of the longest stone "calendars" in the world which, in its visible part alone, documents at least 20,000 years.
How to reach the park
The park can be accessed from the Sovere football pitch from the SP 53 Lovere- Clusone provincial road. There is a large free car park near the football pitch. A hairpin detour (very sharp for those coming from Clusone) marked by the bus shelter at the Sovere Canneto stop on the Lovere SAB line, enters Via Gen. Dalla Chiesa and then Via Canneto. As the pitch is accessible only to small 30-seater tourism buses, it is recommended that larger buses allow visitors to get off at the abovementioned shelter (200 metres from the pitch) or where Via Canneto (100 metres from pitch) begins. By public transport: Lovere Clusone SAB line, Sovere Canneto stop.