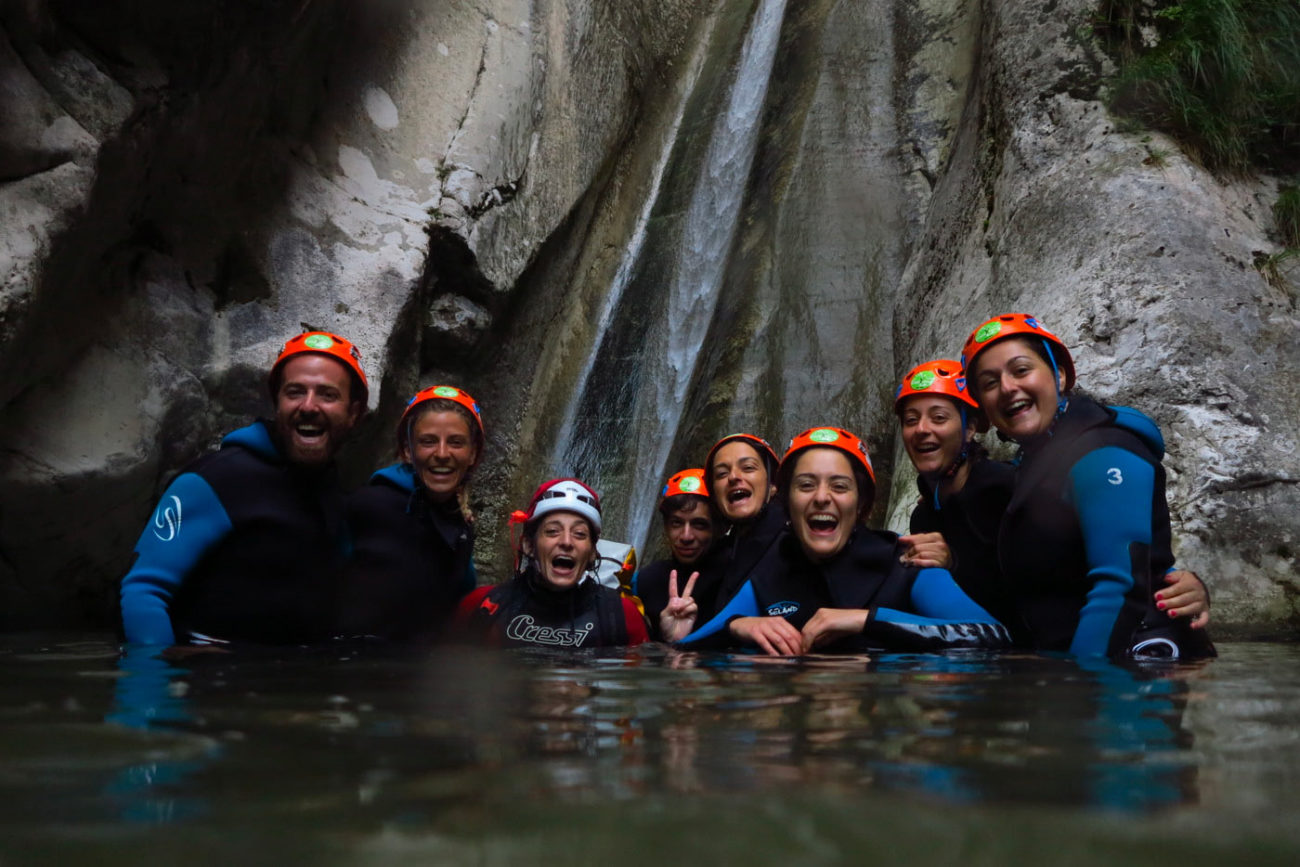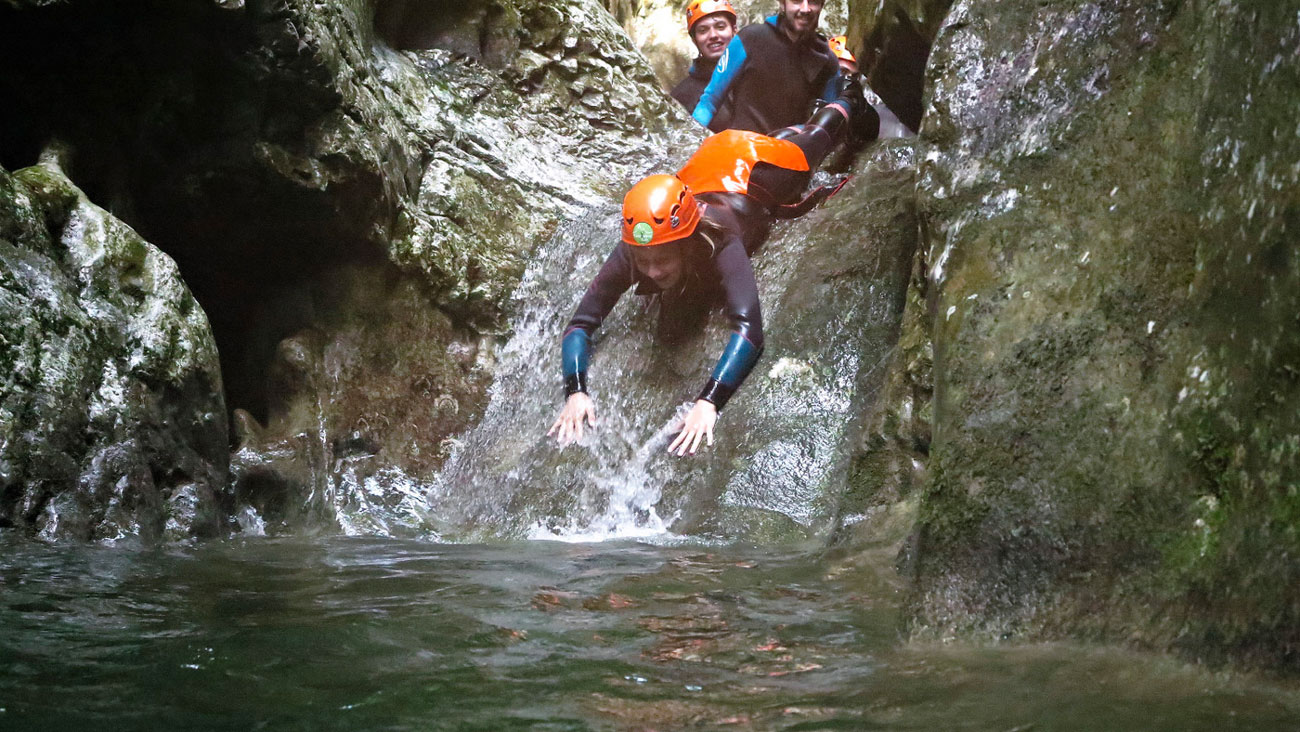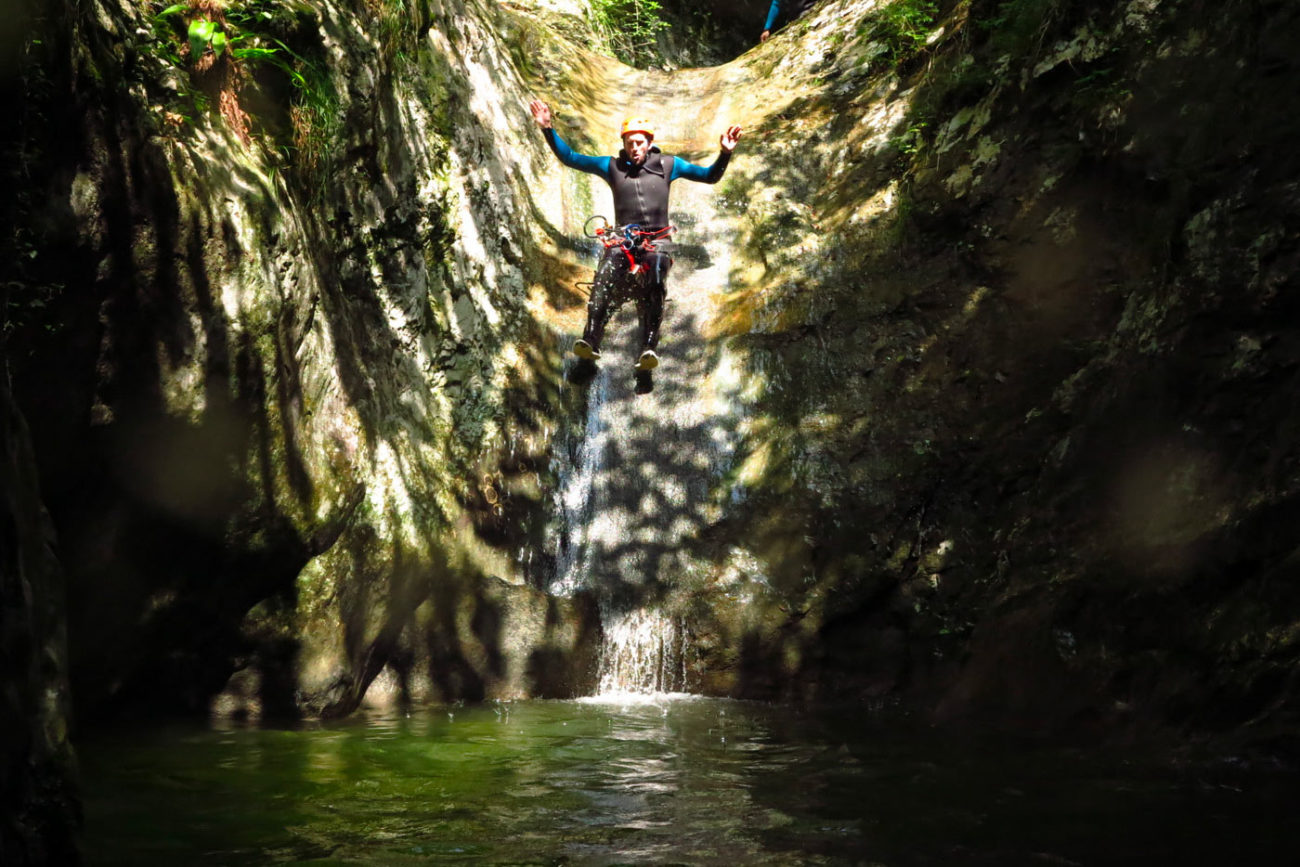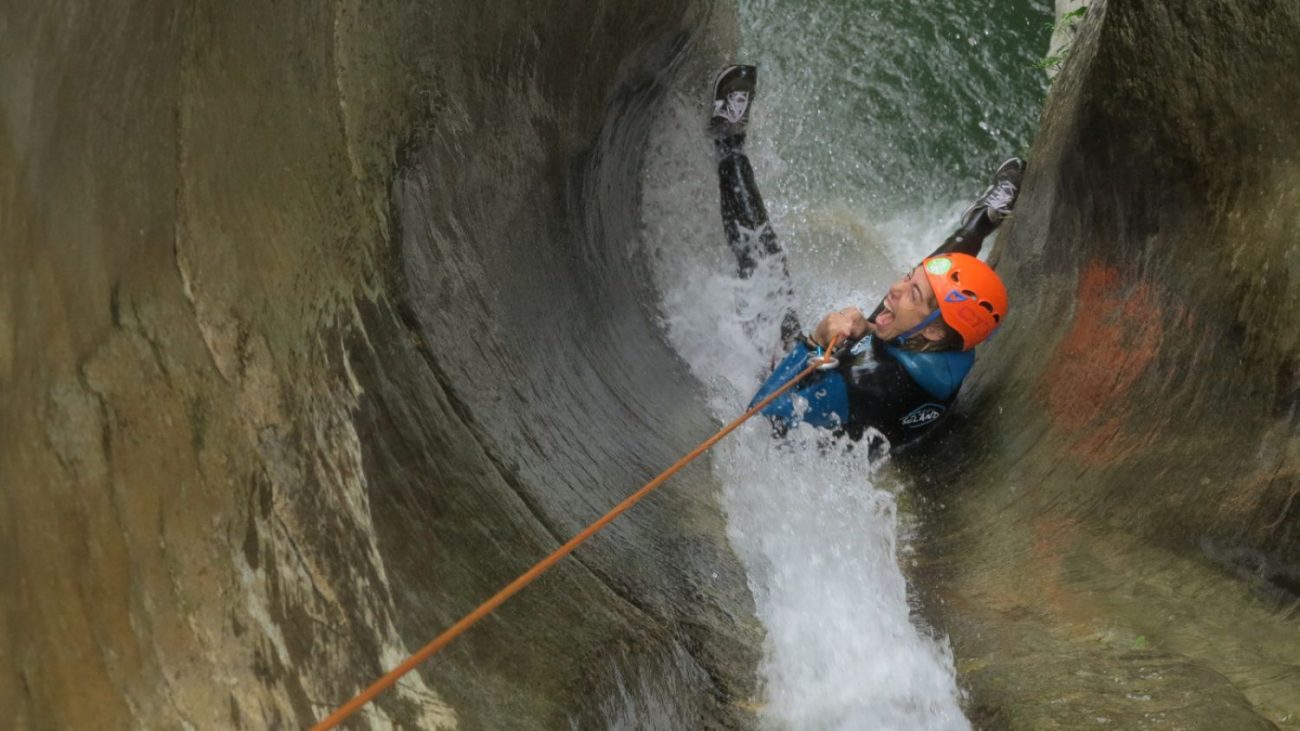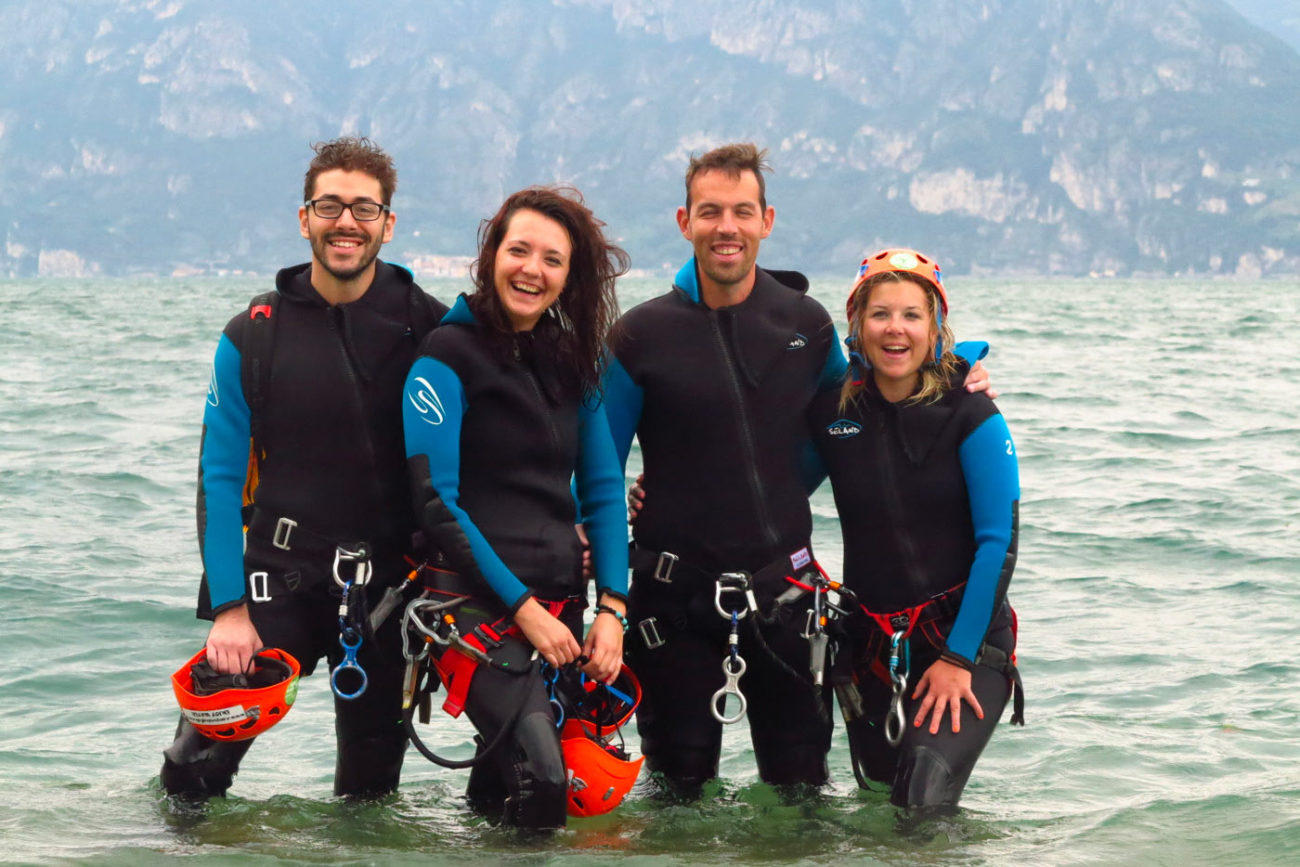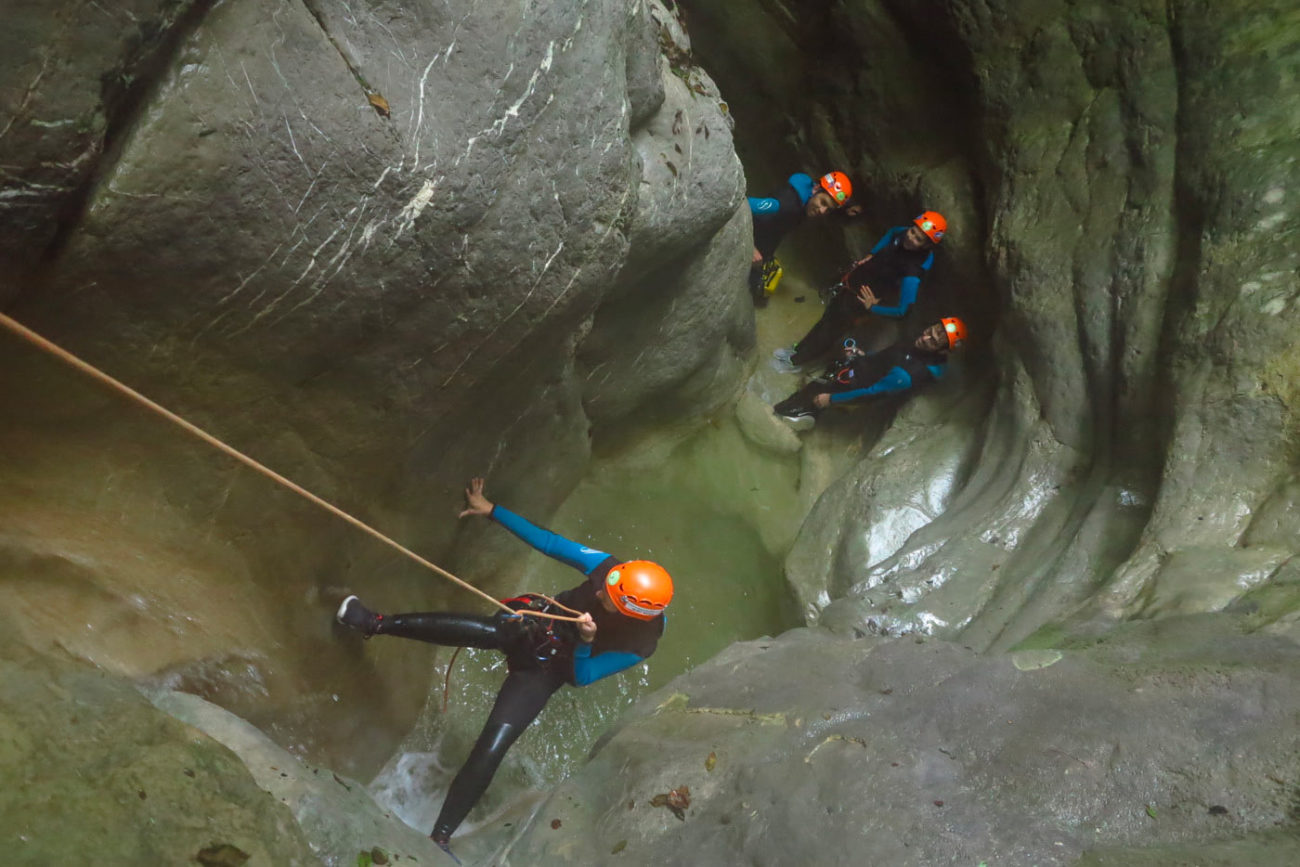 Canyoning, desire for fun
A customized experience, with a certified guide, dedicated to couples, families, or friends.
A guide will make you explore descents of streams, using different techniques of progression: marching, jumping in natural pools, sliding along natural slides. The descent takes place by overcoming vertical and/or horizontal obstacles with the help of rope and harness, where it is not possible to do otherwise, or sliding and jumping...but the only extreme experience will be the fun.
The needed equipment is included in the proposal: an isothermal neoprene wetsuit, light hiking shoes, helmet, and harness. The tours are suitable both for beginners and for experts.
Why you should choose a professional guide?
Because he/she has received a specific tested and certified training, even if it is not mandatory under the Italian law. However, if the profession of doctor were not regulated, would you be treated by someone who claims to be a doctor, but does not have a degree?
Useful information
Price: 
From 2 to 3 participants 100€ per person;
4 participants 70€ per person.
Availability:
From April to October.
Location:
Adrara San Rocco, in the Guerna stream.
Duration:
2/3 hours.
Number of participants:
Min. 2 - max. 4.
Reservations:
Fill in the form on the side of the page, then decide the date and the location with CanyoningLab.
Reservations are accepted up to 5 days before the tour.
What is included
Guide service and equipment (NOT the shoes. Light trekking shoes are recommended).
What is not included
Footwear (please bring light trekking shoes), anything not specifically indicated in the section "What is included".