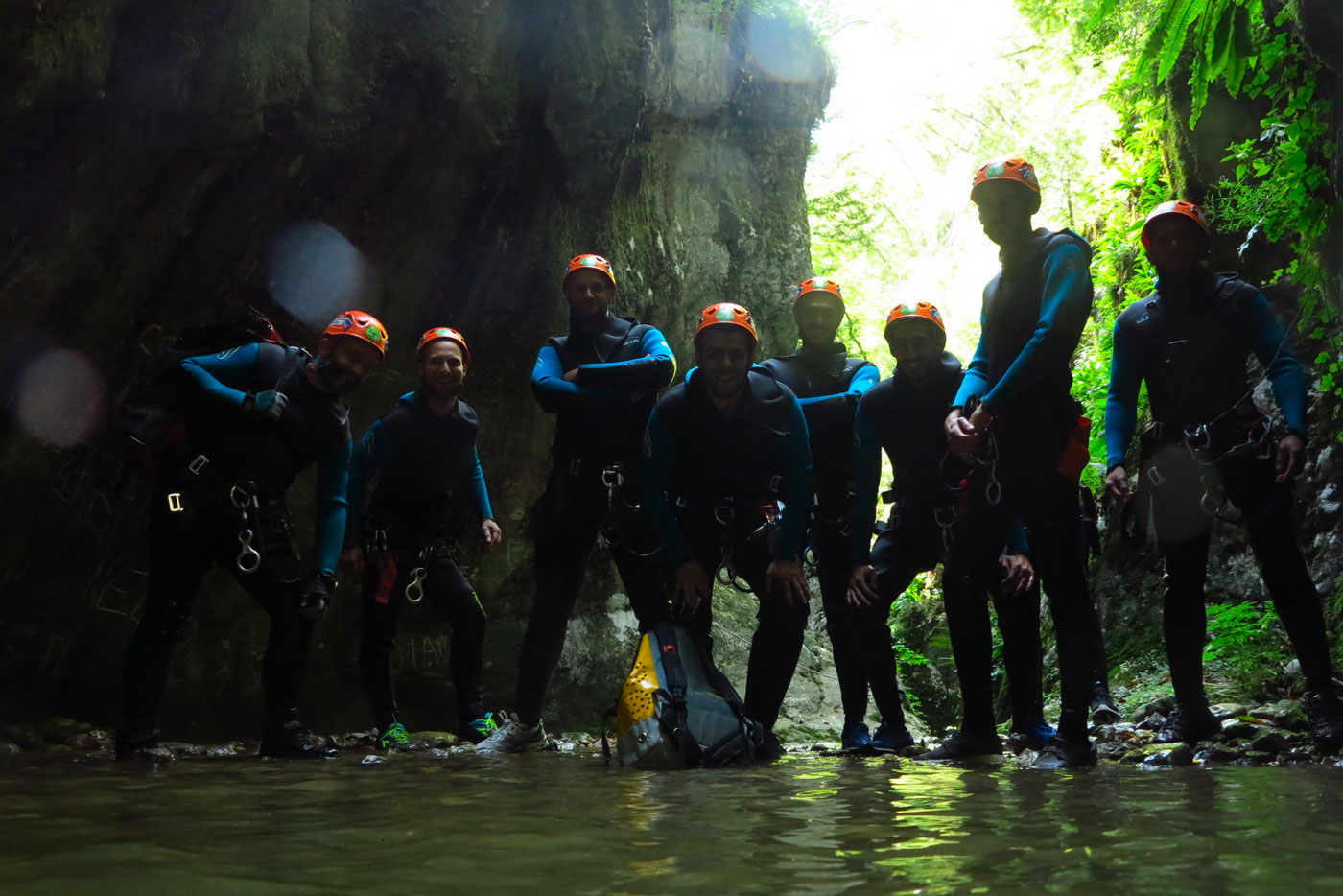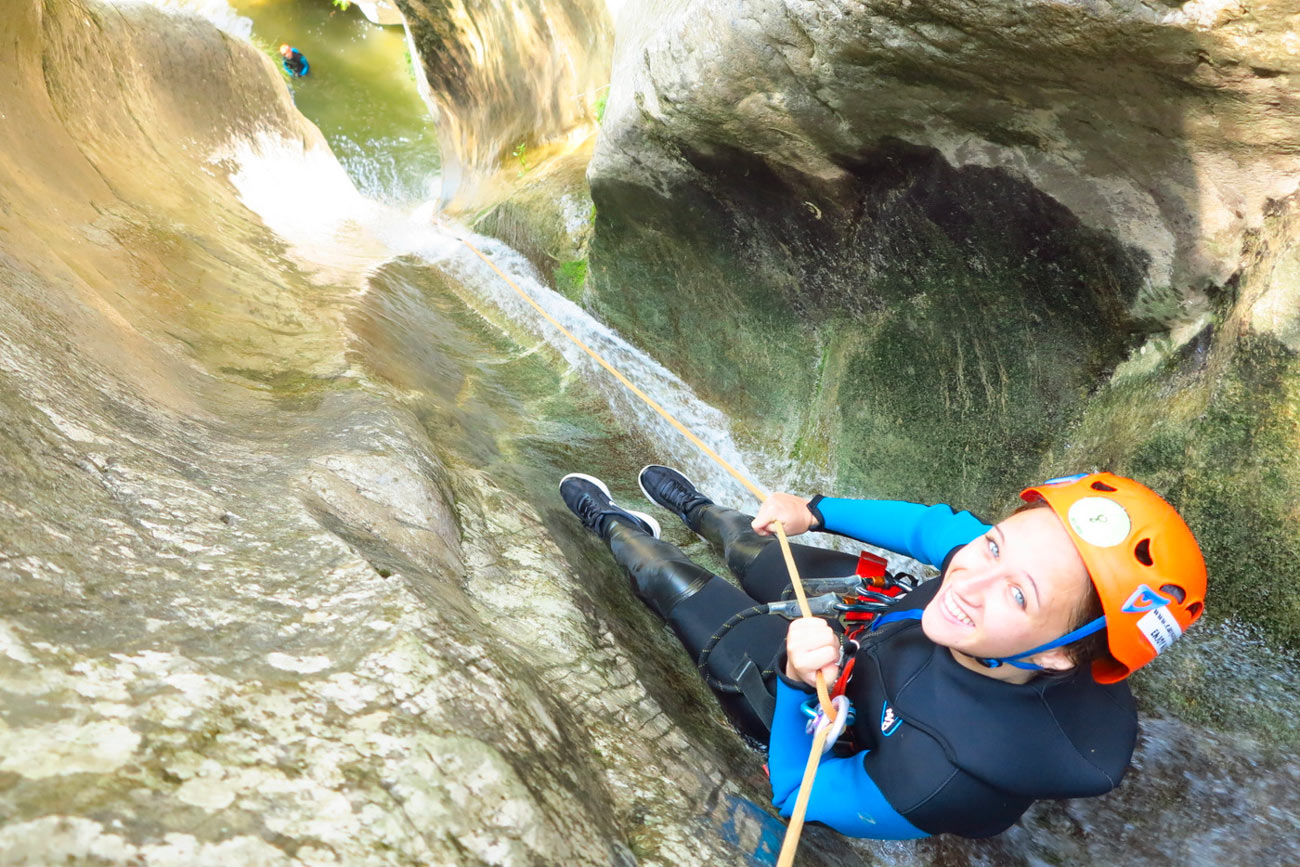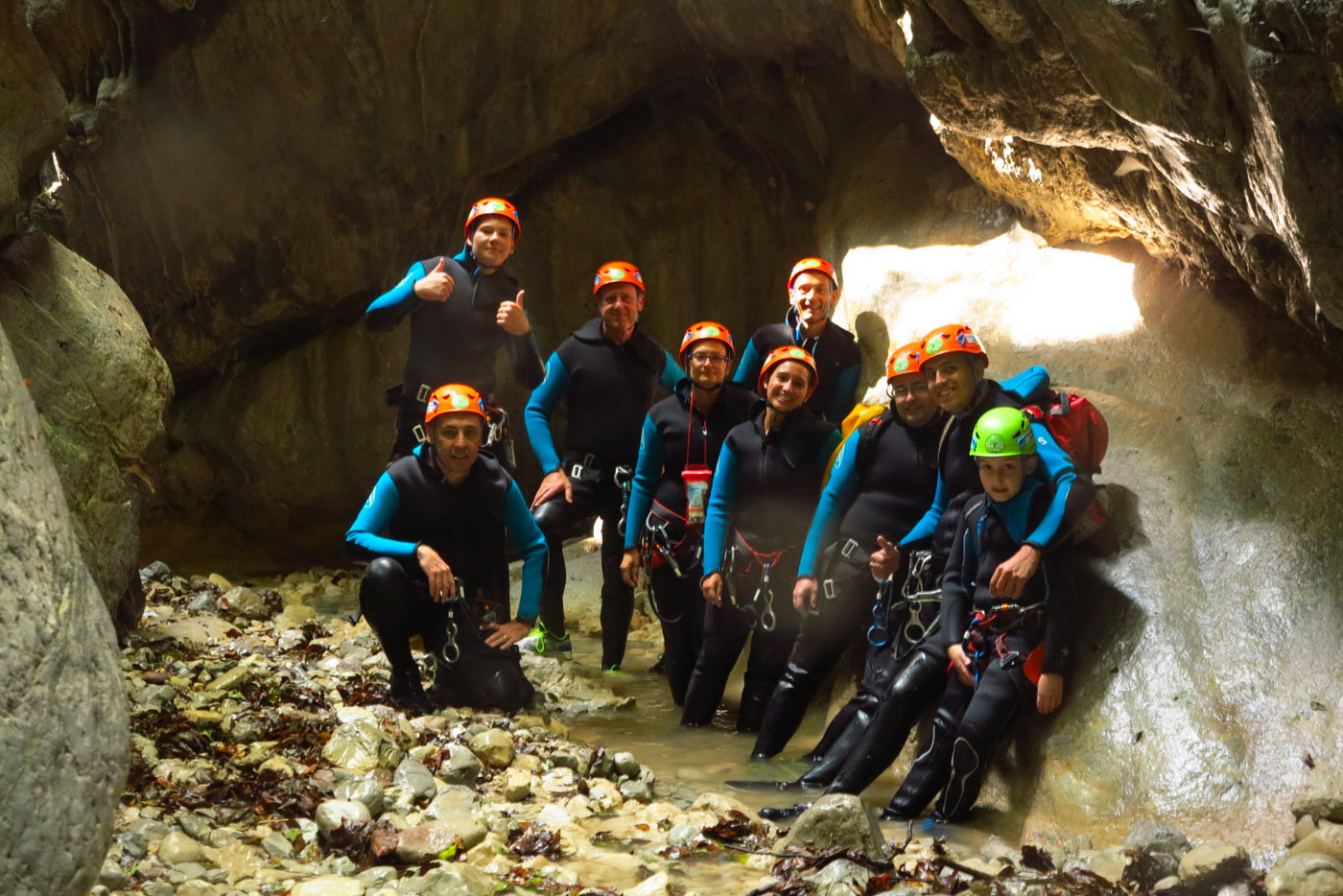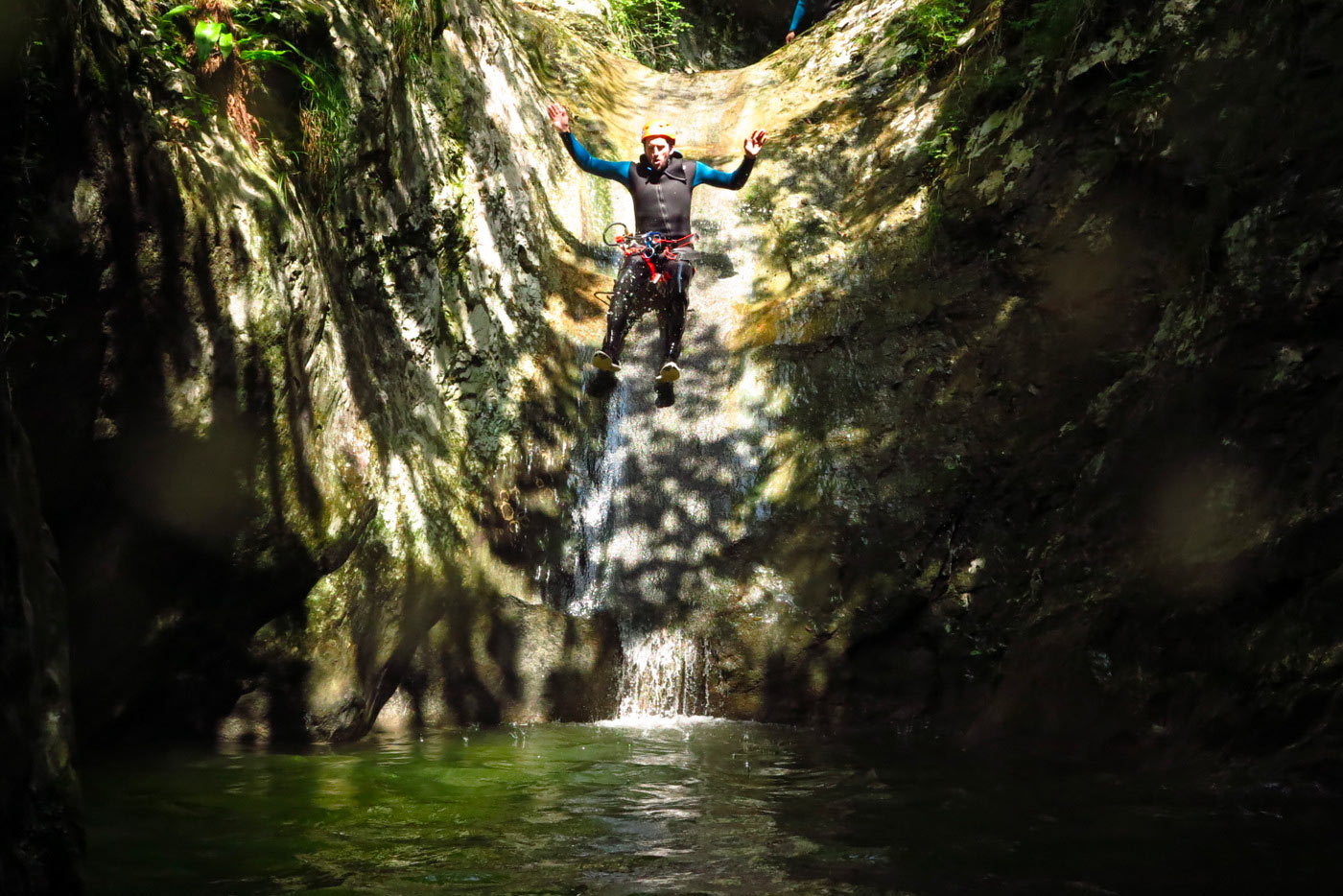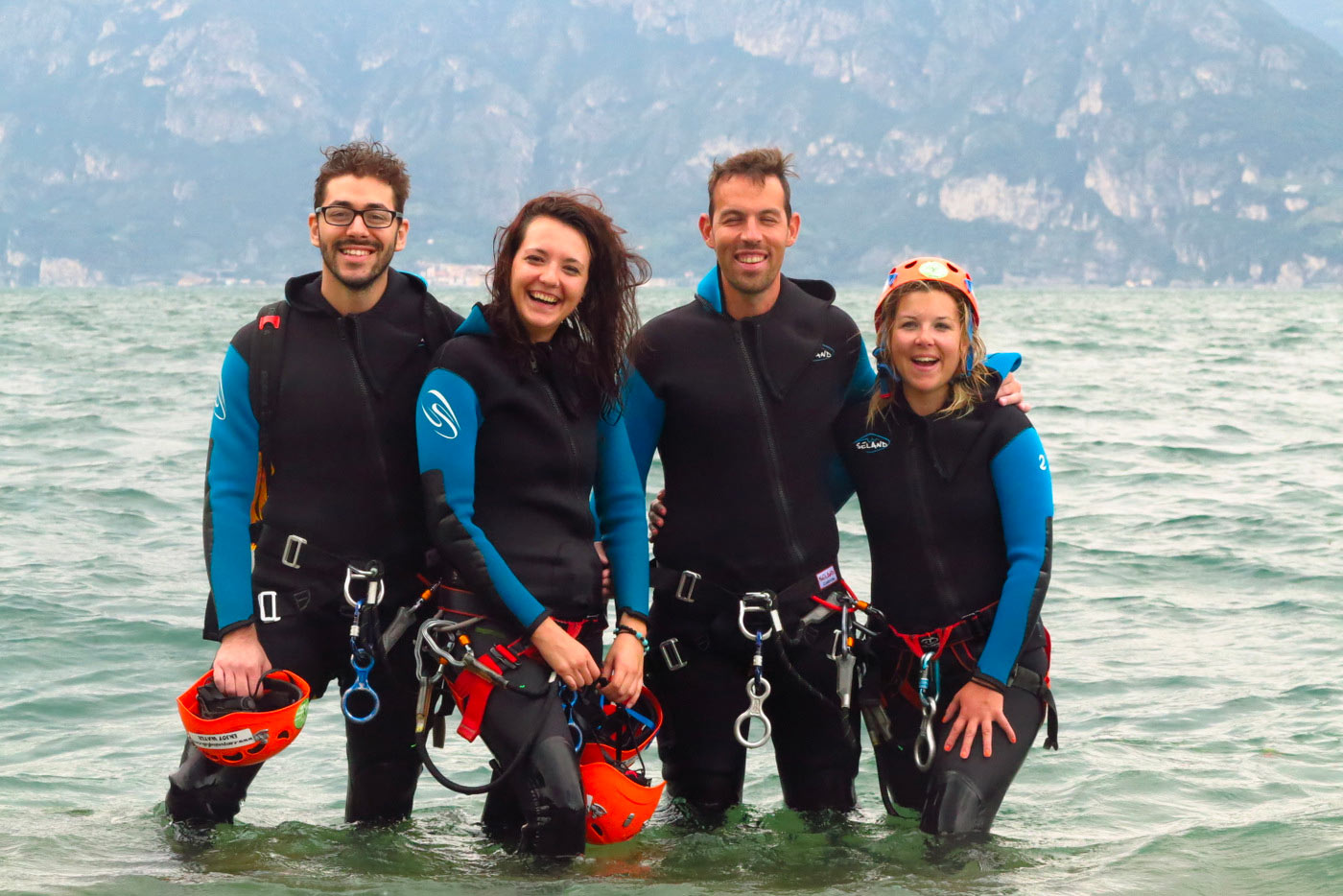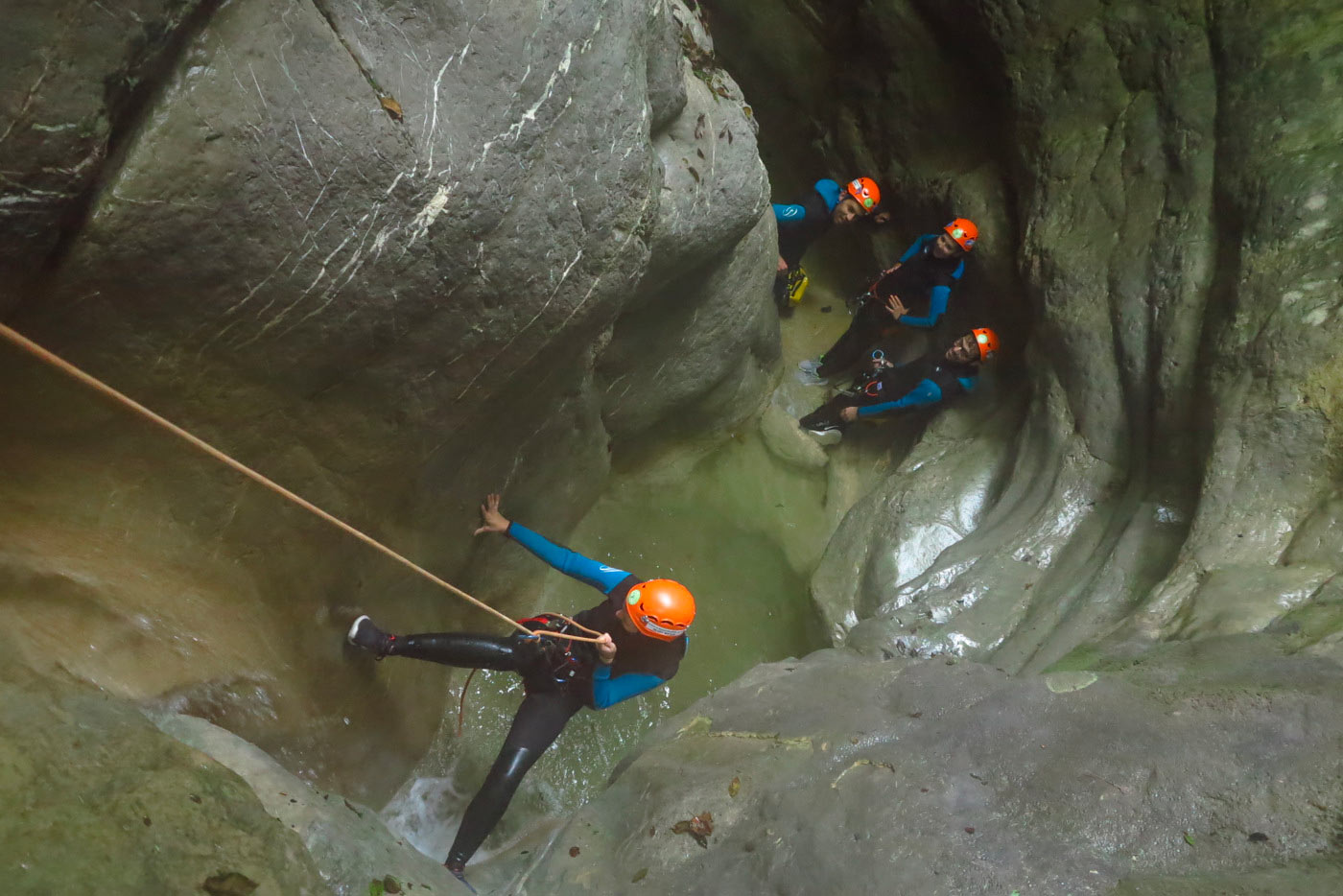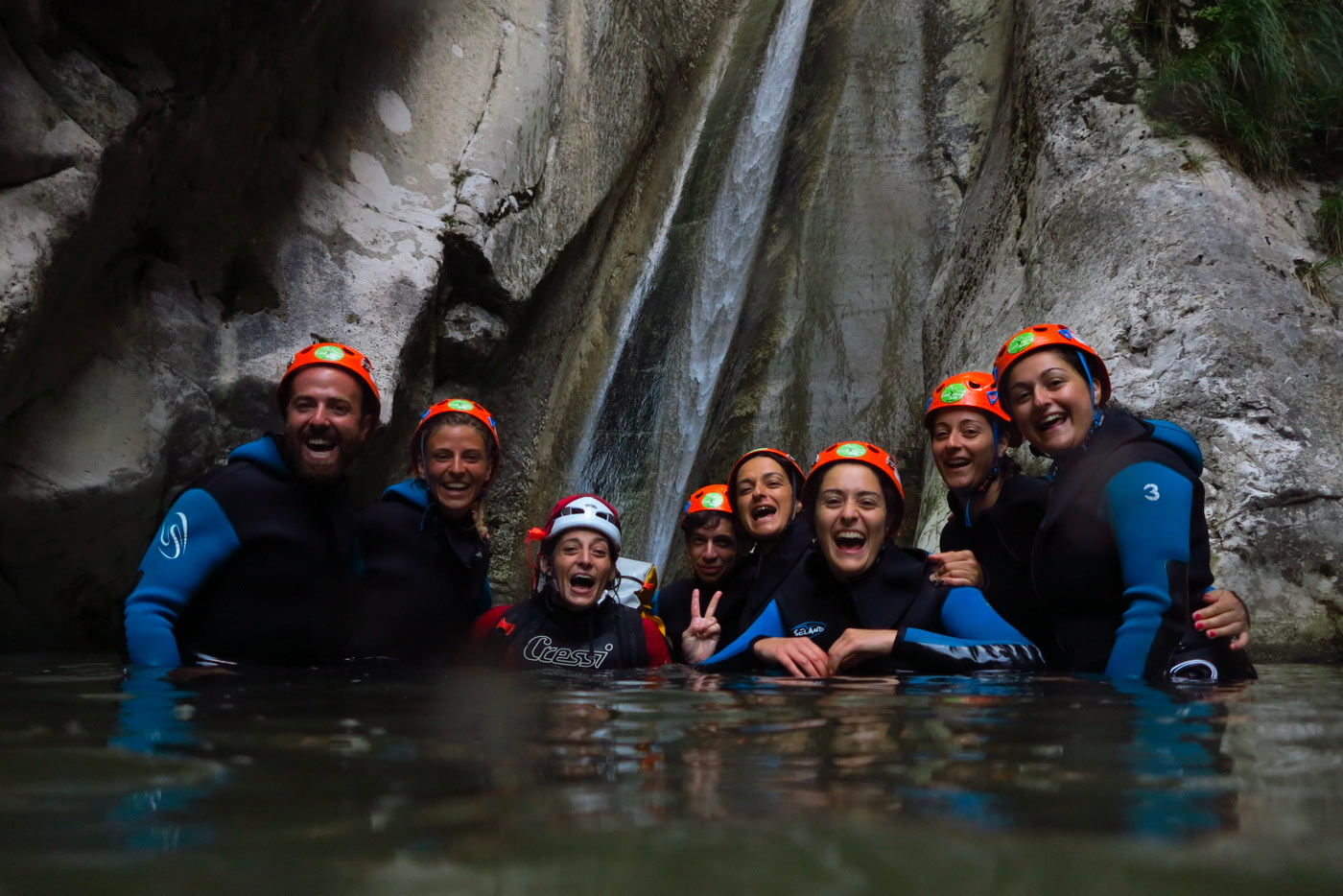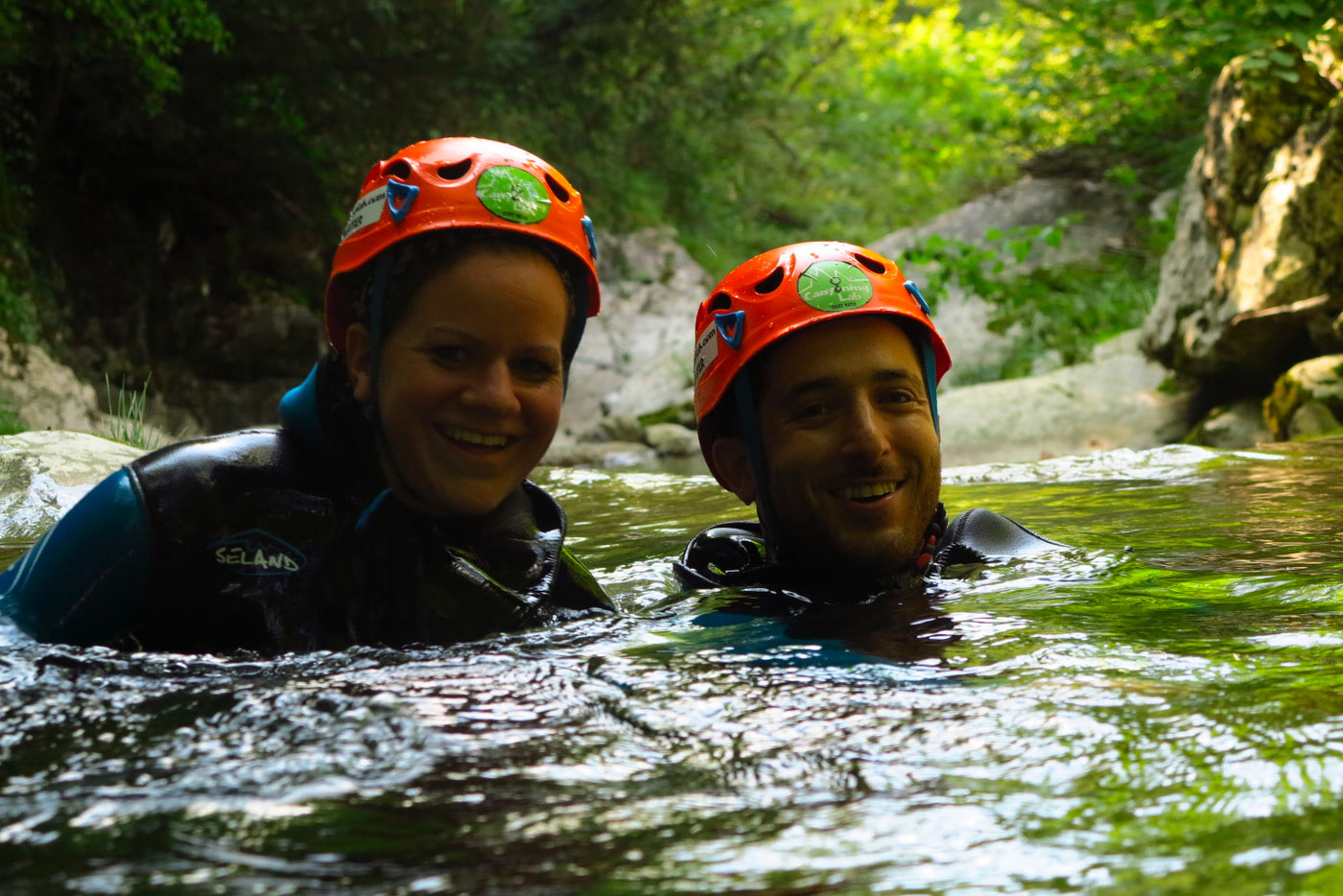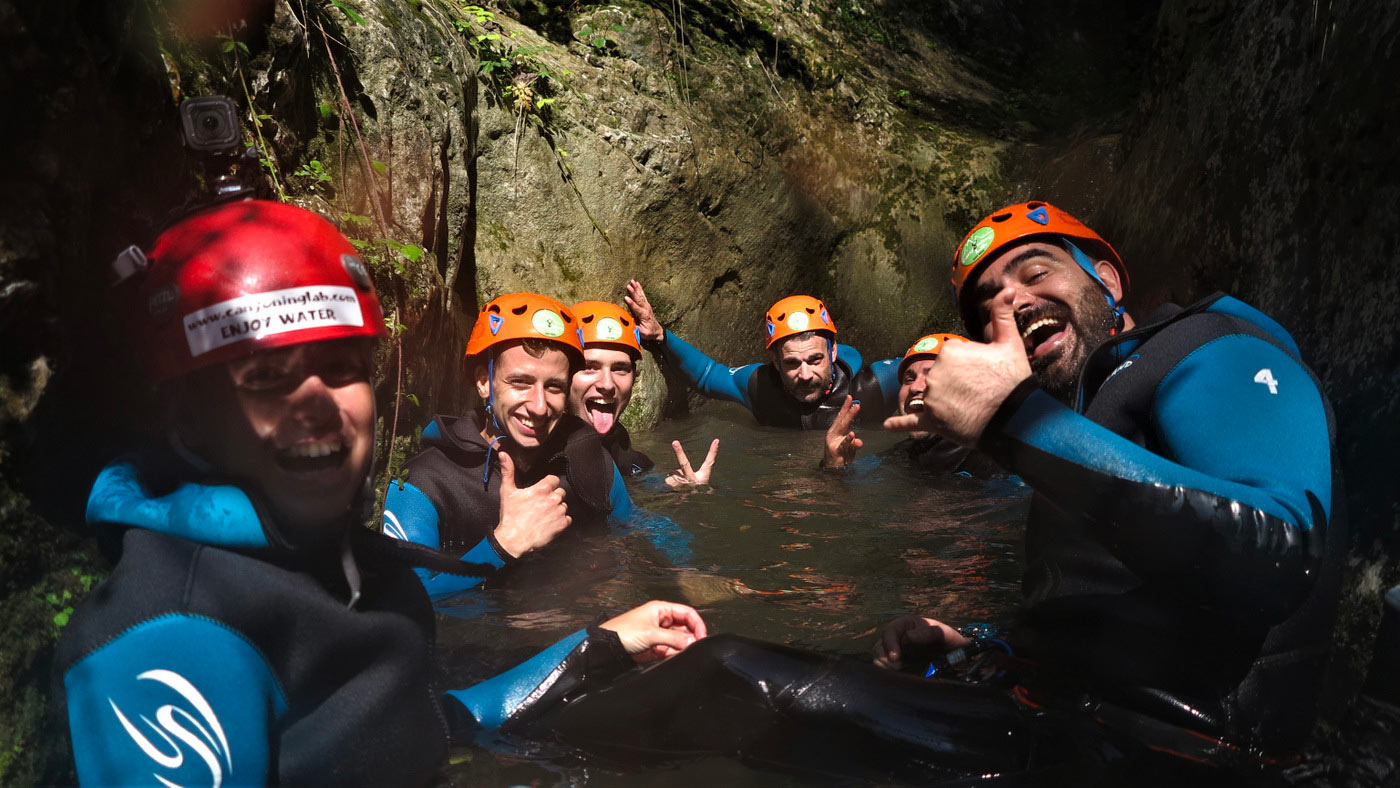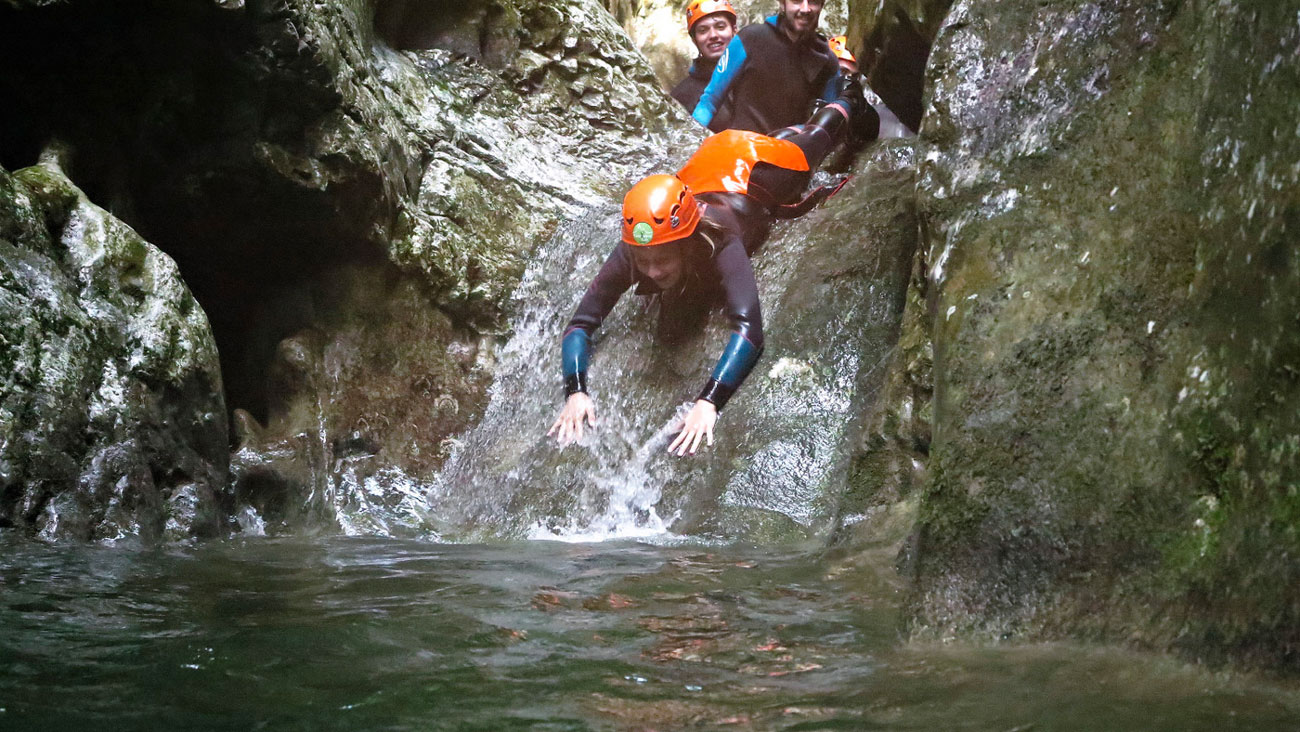 My name is Marcello, known in the canyoning world as "figaro". I am a Canyon guide AIGC (Italian Canyon Guide Association) and De-Jeps Canyon France.
I spend most of my time on a rope or in the water, always travelling around Italy or Europe, but with my feet firmly planted on the ground, ready to let you live this magnificent experience that is canyoning.
I will be able to accompany you in the descents of streams, using different progression techniques: the march (simple walking), the jump (in natural pools), the slide (sliding along natural toboggans). The descent takes place by overcoming vertical and/or horizontal obstacles with the aid of a rope and harness, where it is not possible to do otherwise, or by slipping and jumping… but the only extreme thing is fun.
I will provide you with all the necessary equipment: a neoprene isothermal wetsuit, light trekking shoes, helmet and harness.
The experiences are suitable for families, teenagers, children aged 8 to 88, both beginners and experts.
Depending on your requests, I offer guided excursions and/or customized packages.
Have a nice trip to the magical world of Lake Iseo!
CONTACTS
24060,

Tavernola Bergamasca

+39 3331007081 (Marcello)