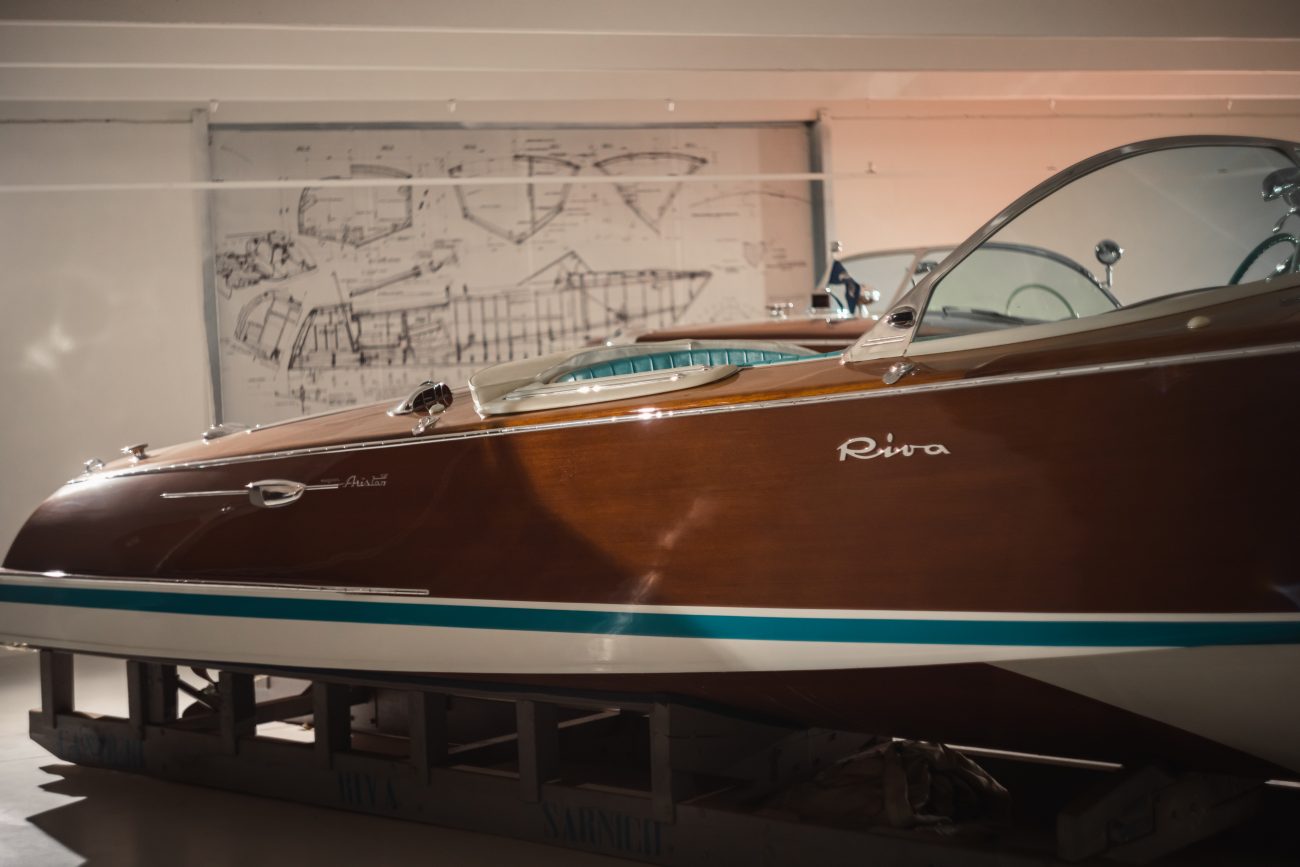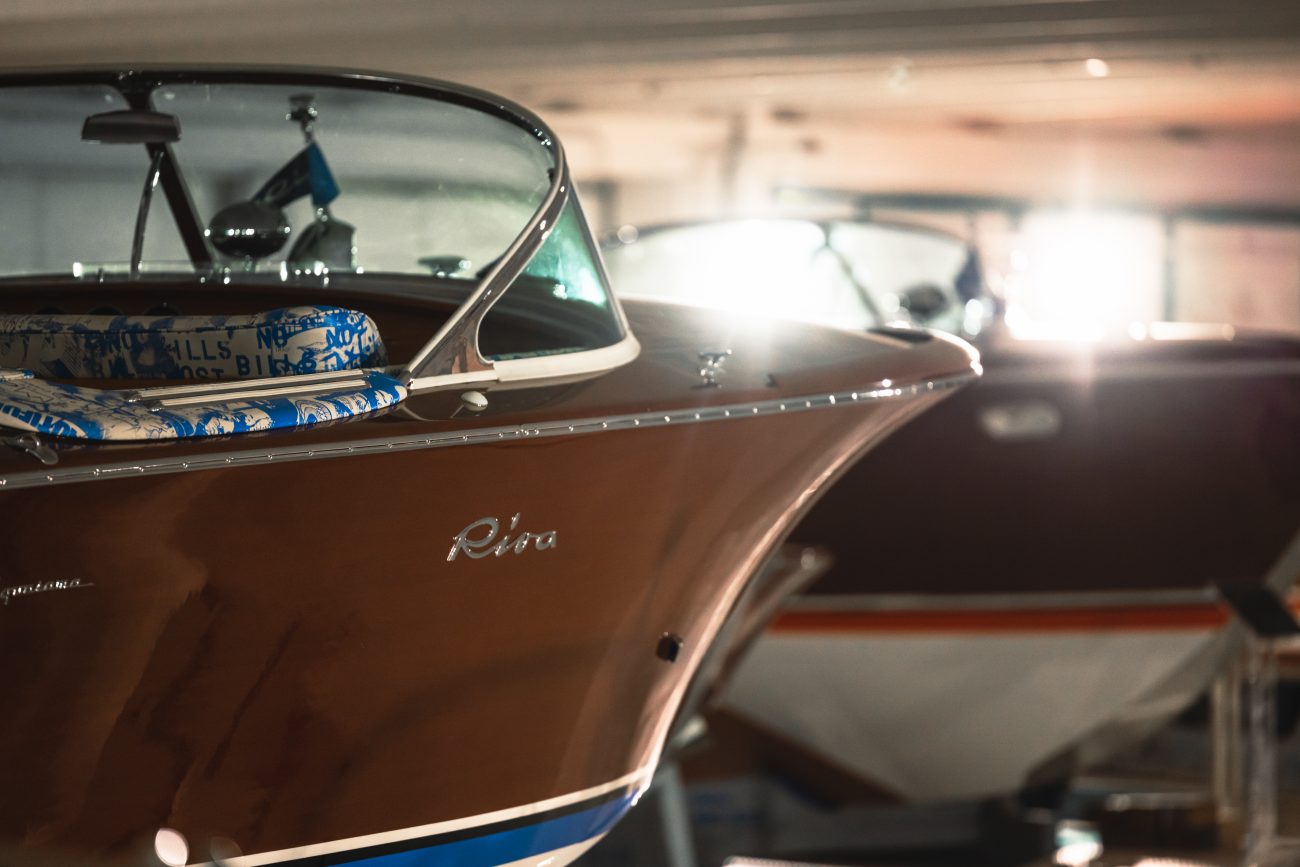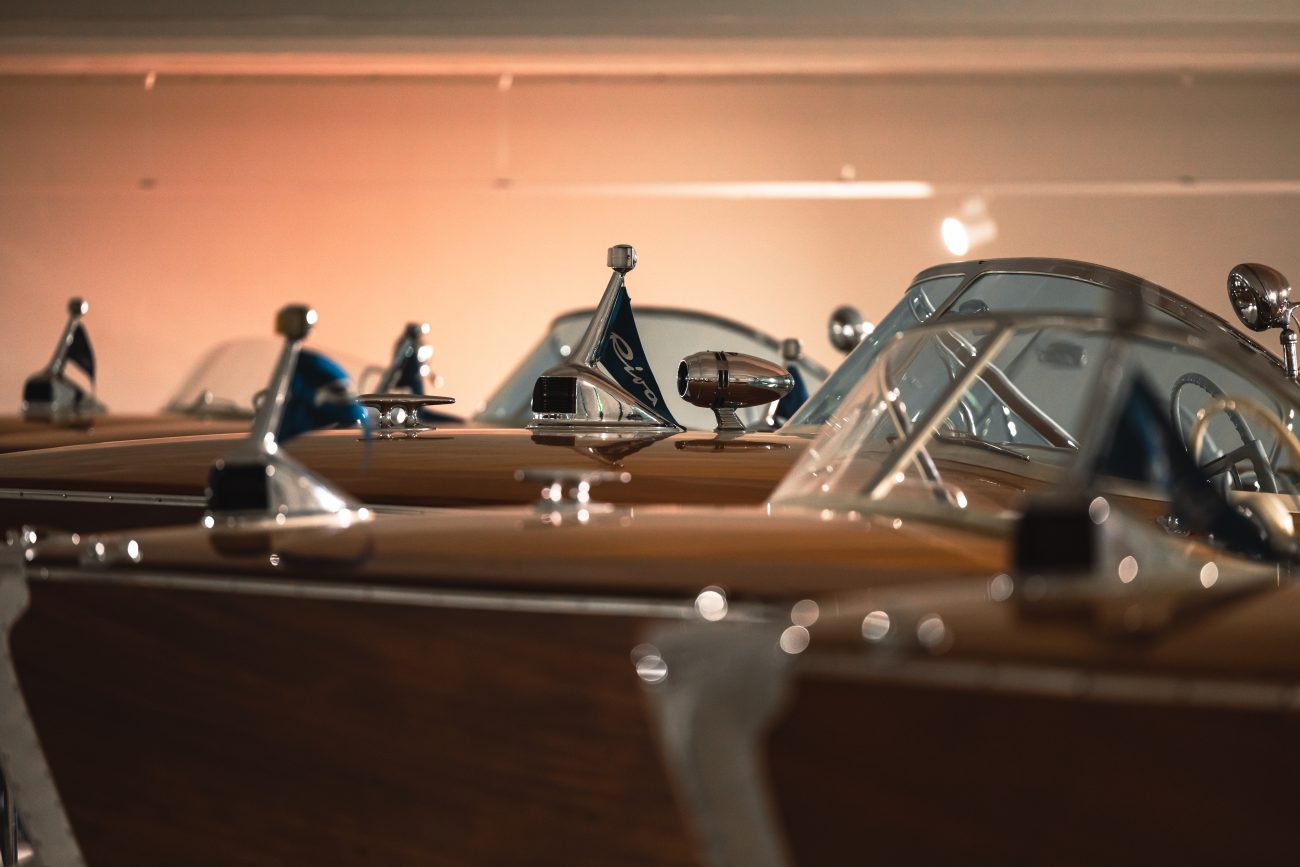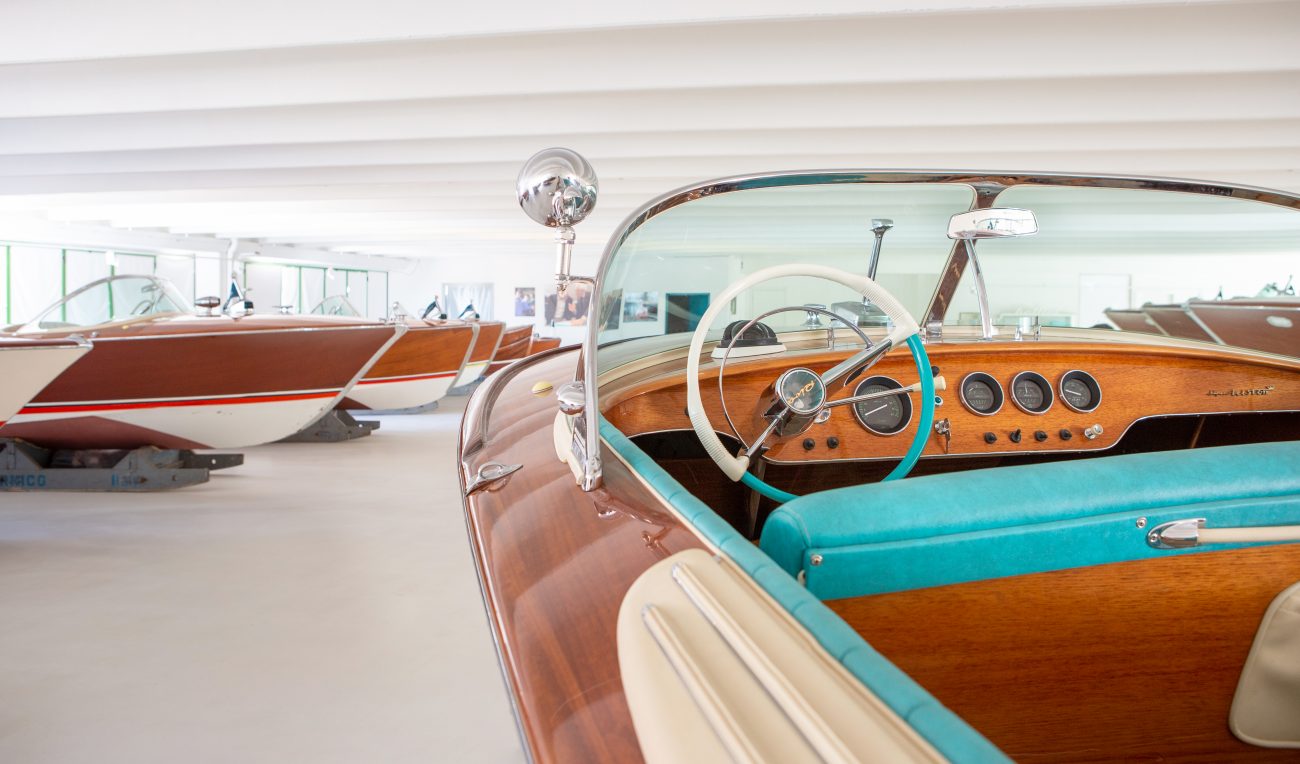 Private Riva vintage collection
Romano Bellini bought the first vintage Riva boat at the age of 16: it was a Riva Sebino of 1953. The purchase was made out of pure passion, at a time when mahogany Riva boats had no economic value.
After a few years, he bought a first series Riva Ariston of 1956. Gradually, he began to buy special Riva boats, such as the Aquarama N. 101 and the Super Ariston N. 1001, also particular for the number of series (the so-called palindrome numbers).
Other boats in the collection were purchased in poor condition, to then be restored and sold but, at the end of the restoration, they were liked so much that Romano Bellini decided to keep them.
Other models were purchased due to their rarity, such as the Aquarama Lungo N. 501, of which there are currently two specimens left, the 1932 Competition Racer, the only remaining specimen, the 1950 Lancetta CA N. 13, also unique specimen, and Super Florida No. 1023, with two specimens remaining.
Once constituted a private collection of rare historical value, Romano Bellini has decided to share his passion with the public. The private collection of vintage Riva boats is open to visits - upon reservation - to give everyone the opportunity to discover these works of Italian genius that have left an unmistakable mark.
Useful information
Price:
25€ per person.
Availability:
All year round, from Monday to Friday.
Time:
At 9, 10, or 11 am.
Place:
Via del Campasso, Corte Franca (BS).
Duration:
1 hour.
Number of participants:
Minimum 1 - maximum 10.
Reservations:
Reservations can be made up to 2 days in advance.
Terms of payment:
Total amount paid in advance by credit card.
Cancellation policy:
Cancellations can be made for free up to 2 days before the day of the visit.
Subsequently, the total amount will be charged.
What is included
Admission fee and guided tour.
What is not included
Anything not specifically indicated in the "What is included" section.