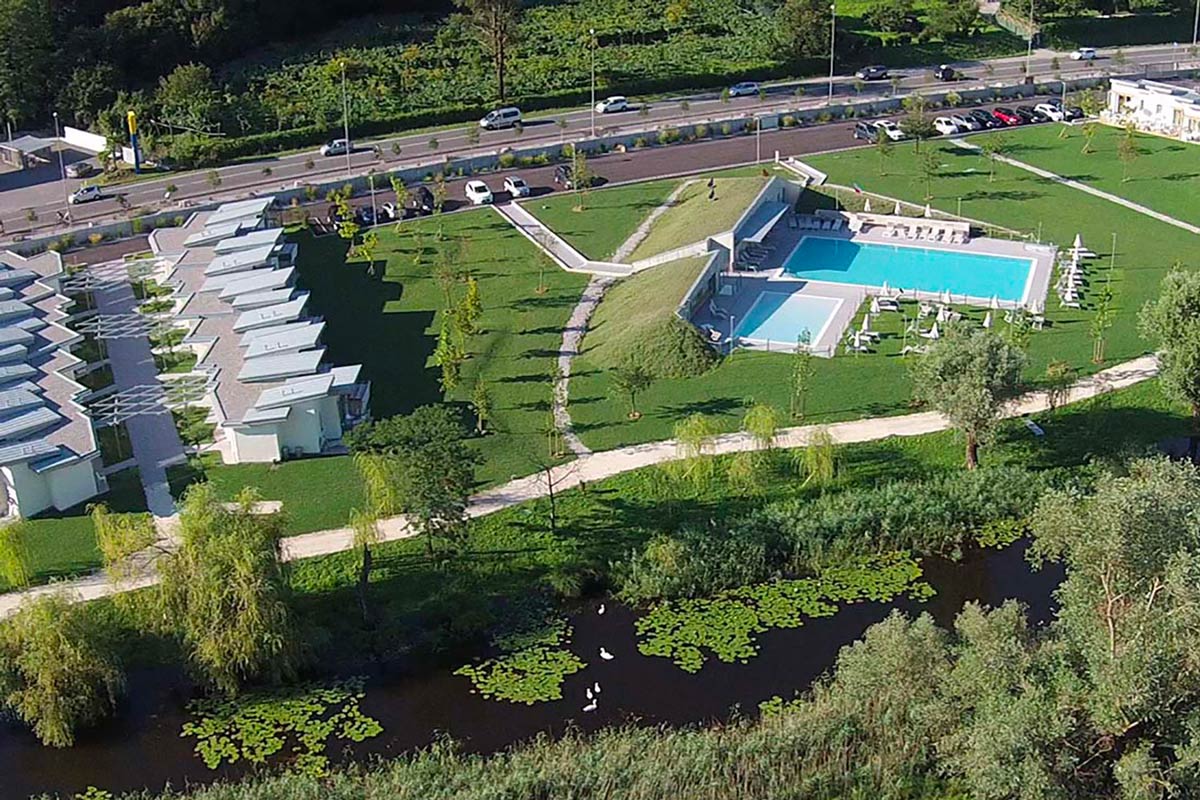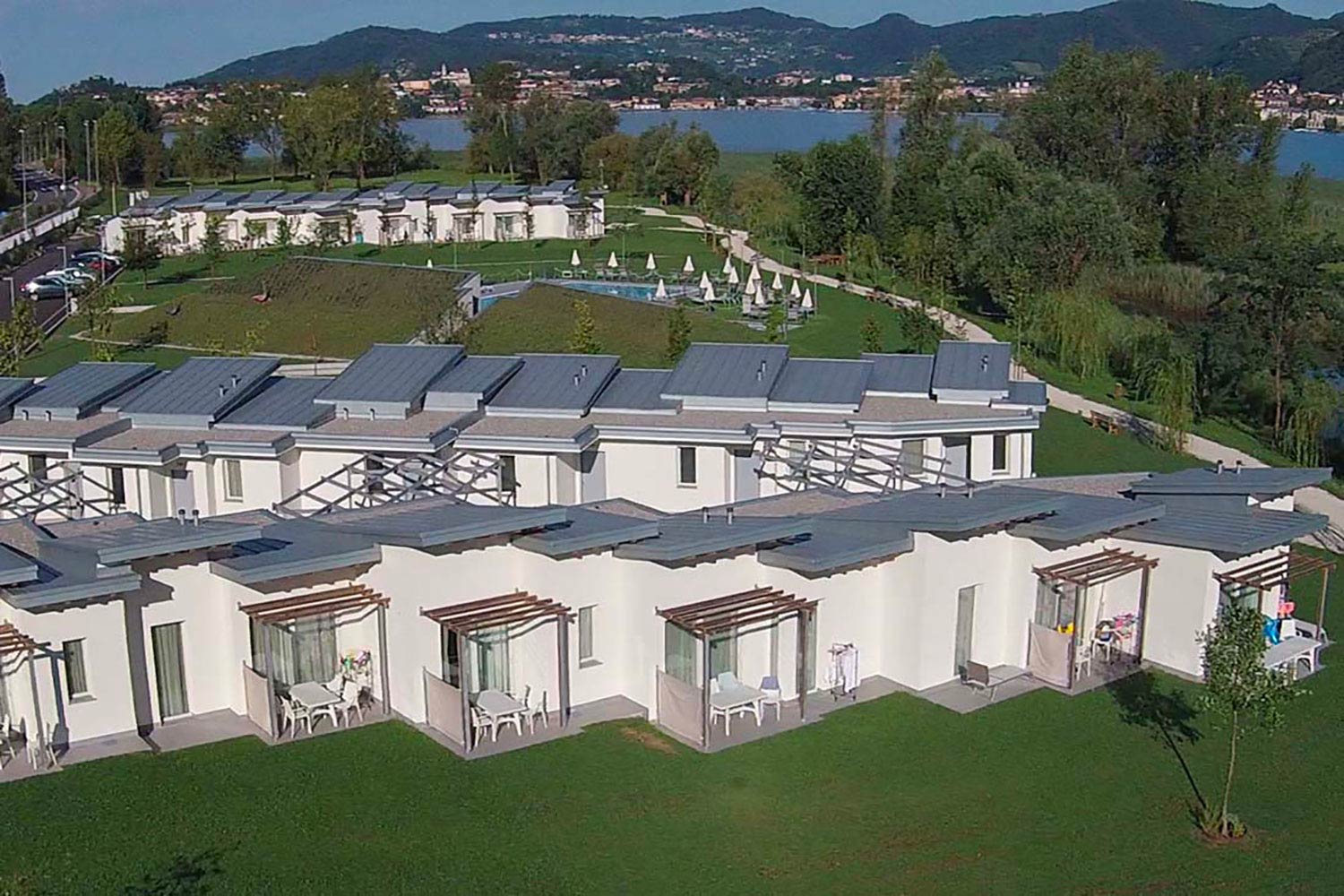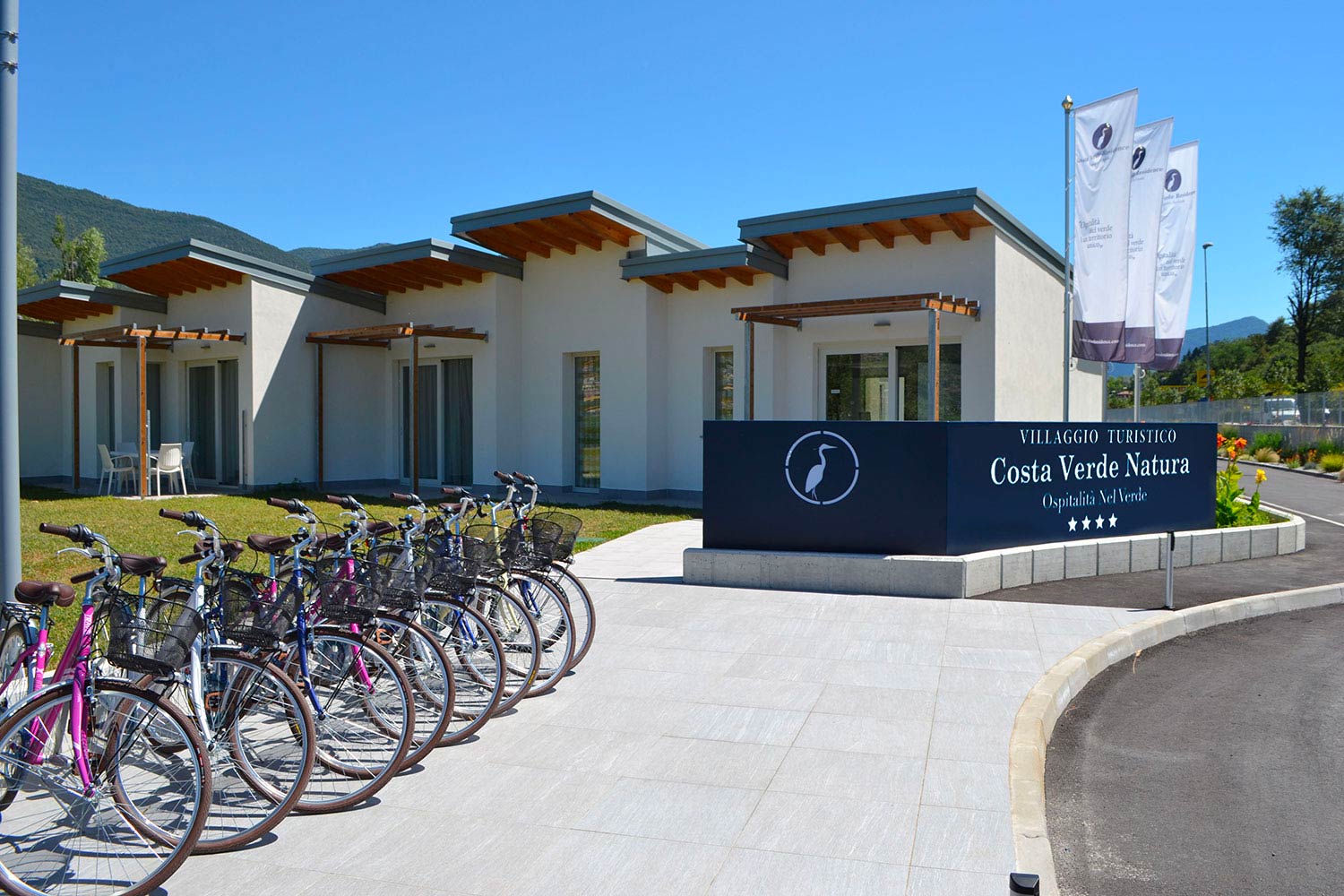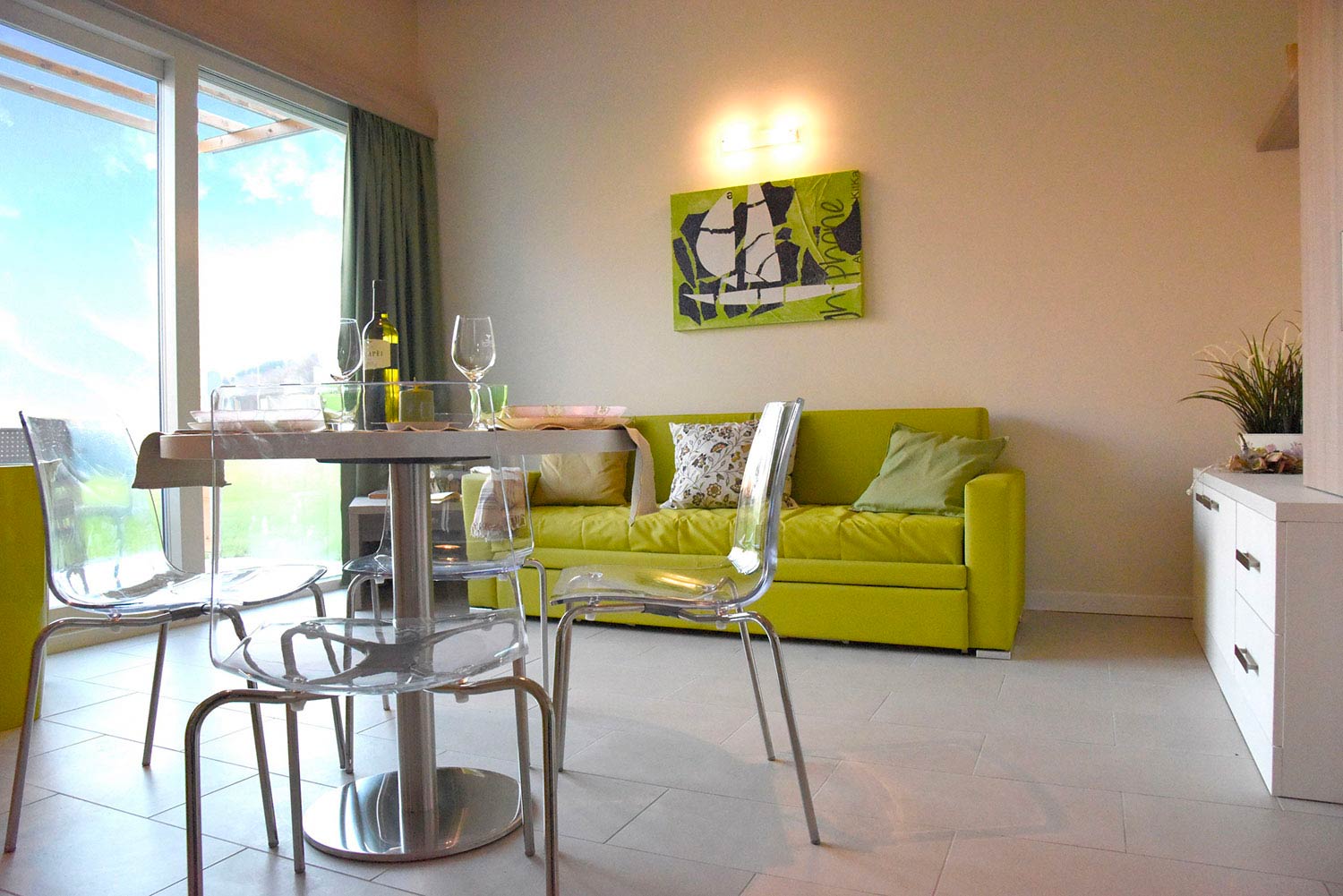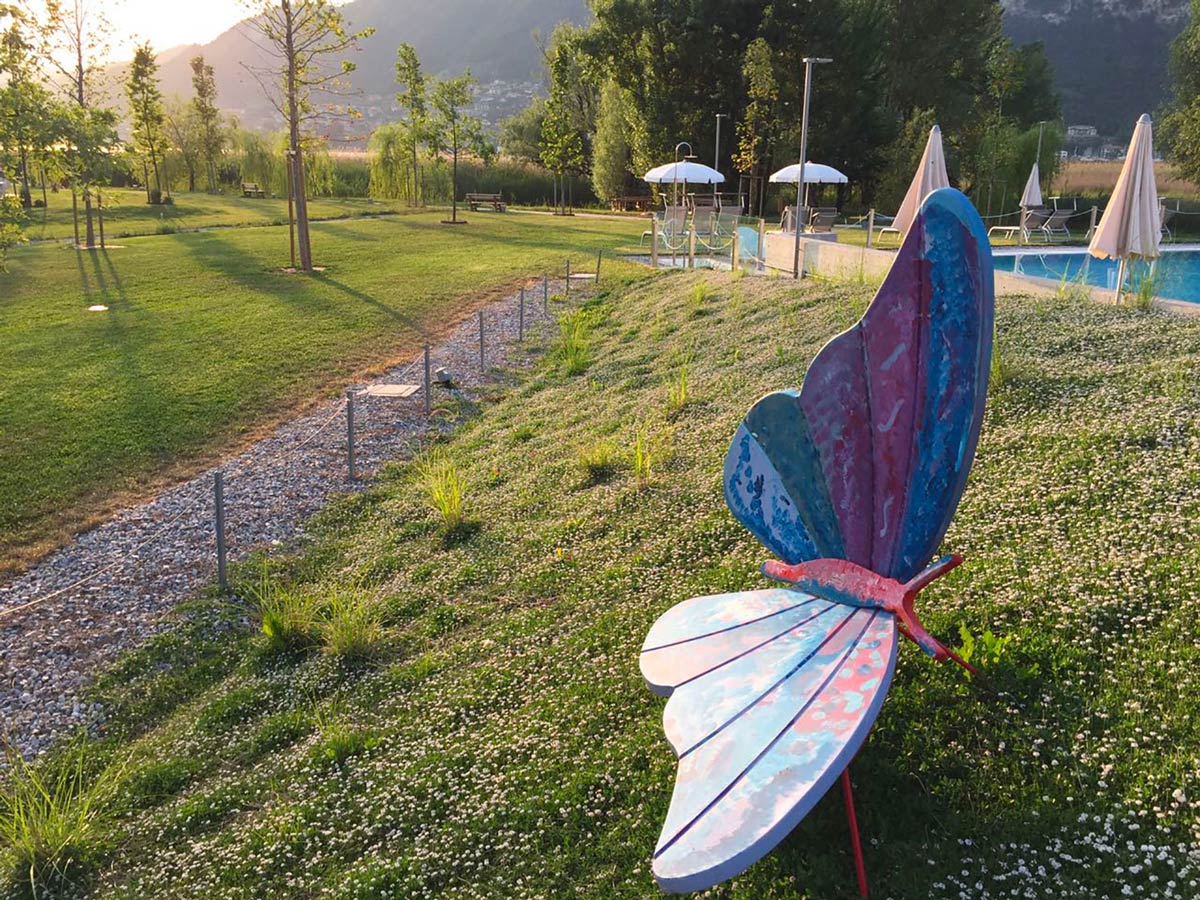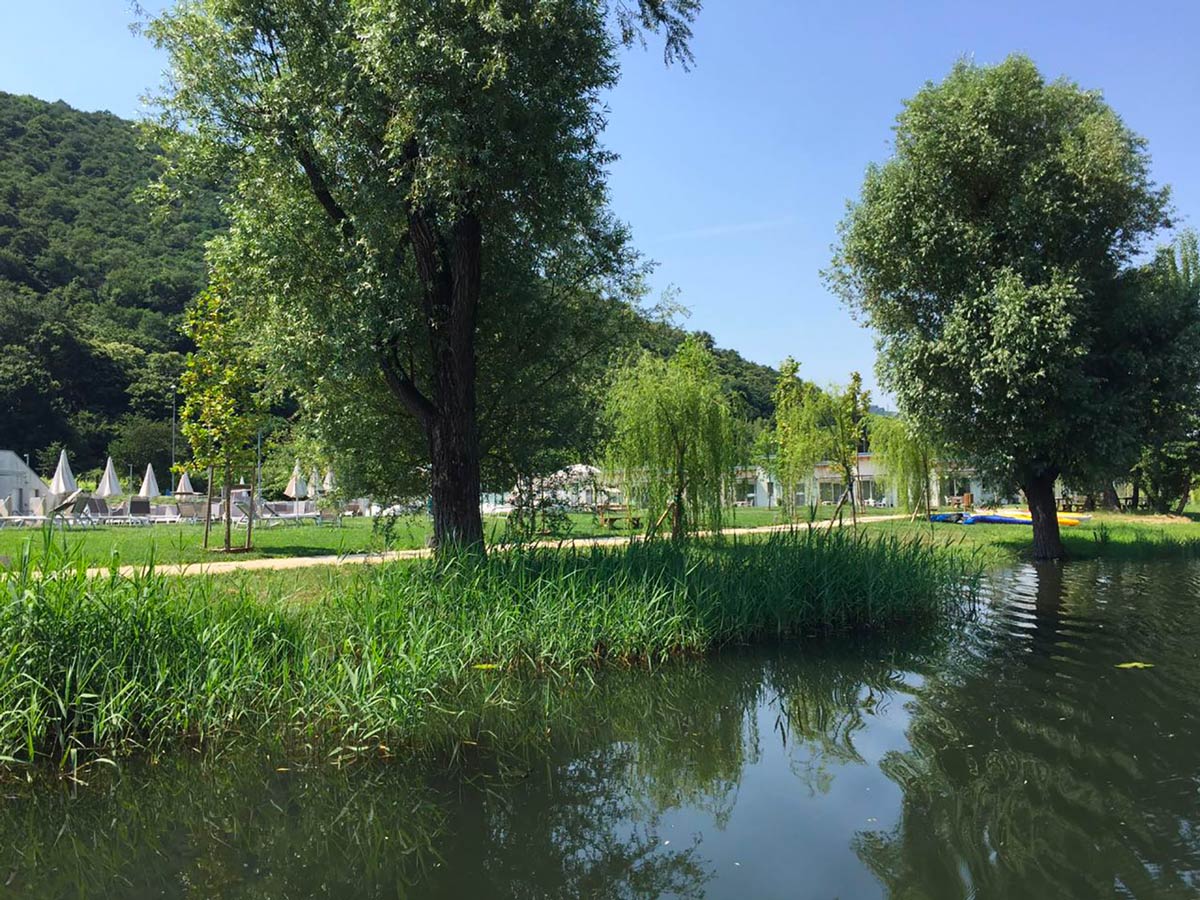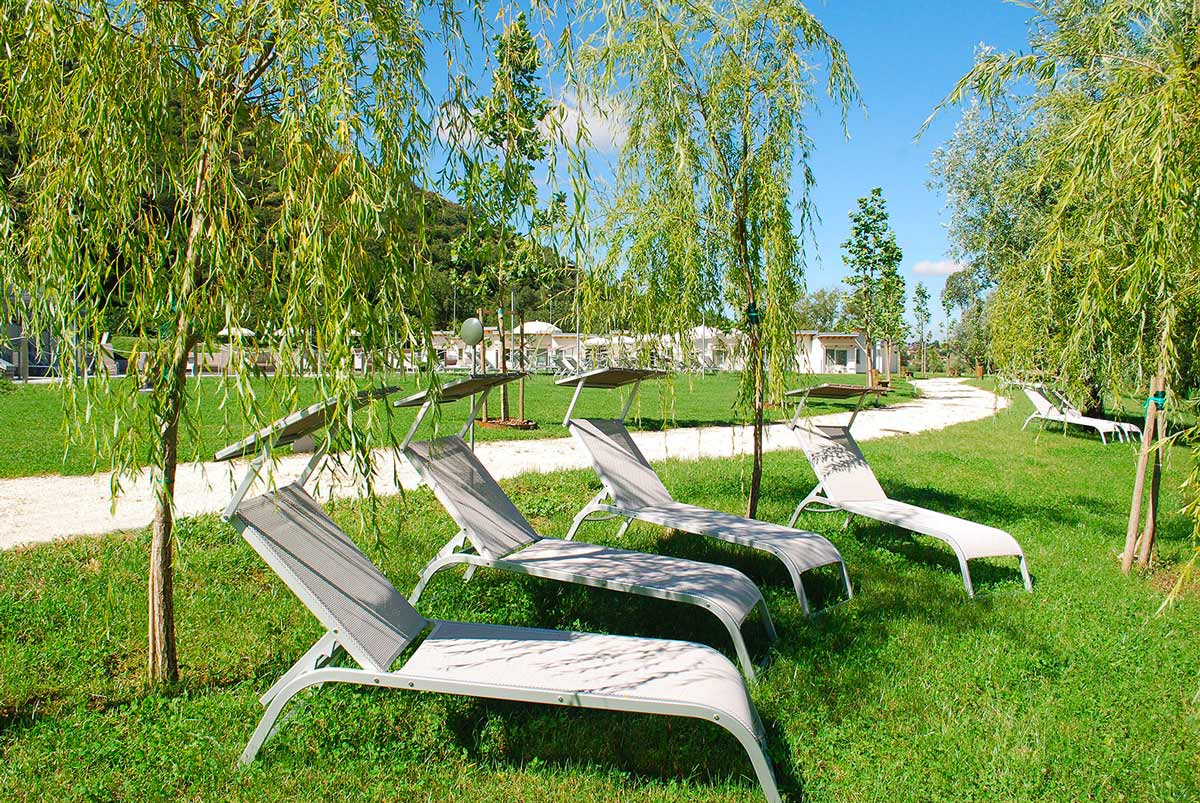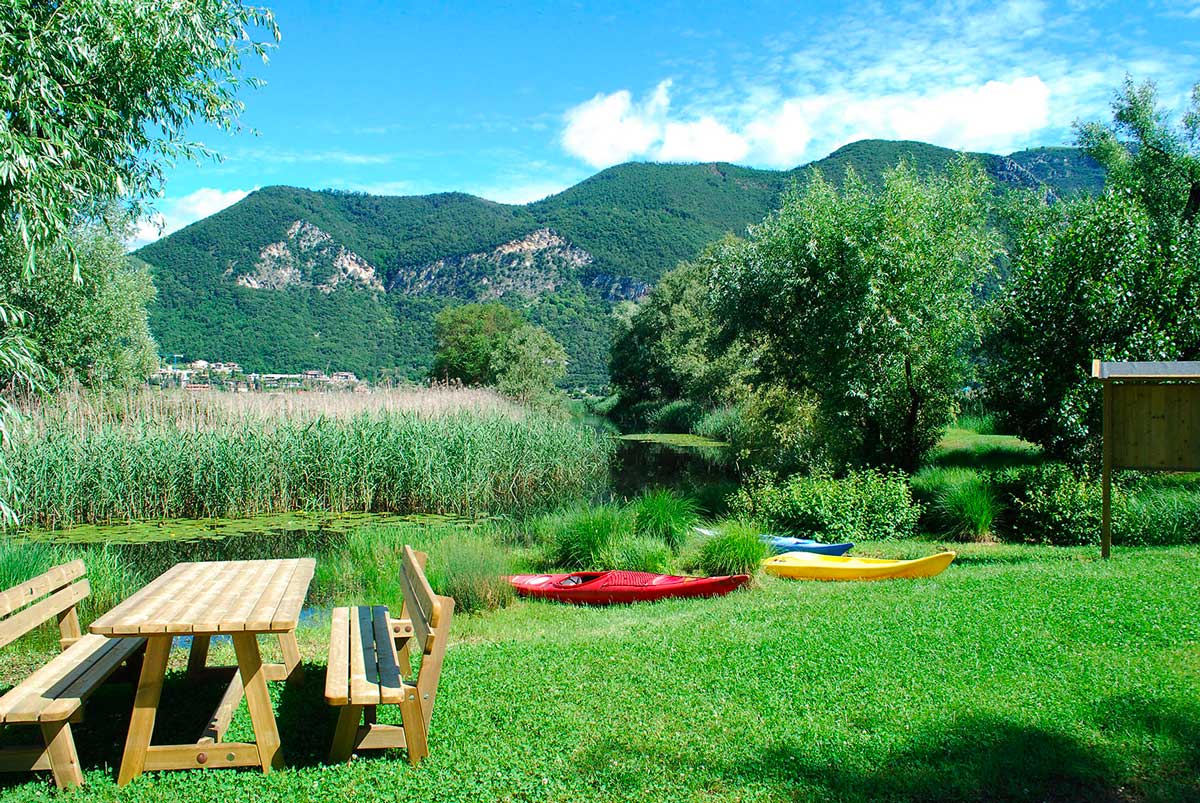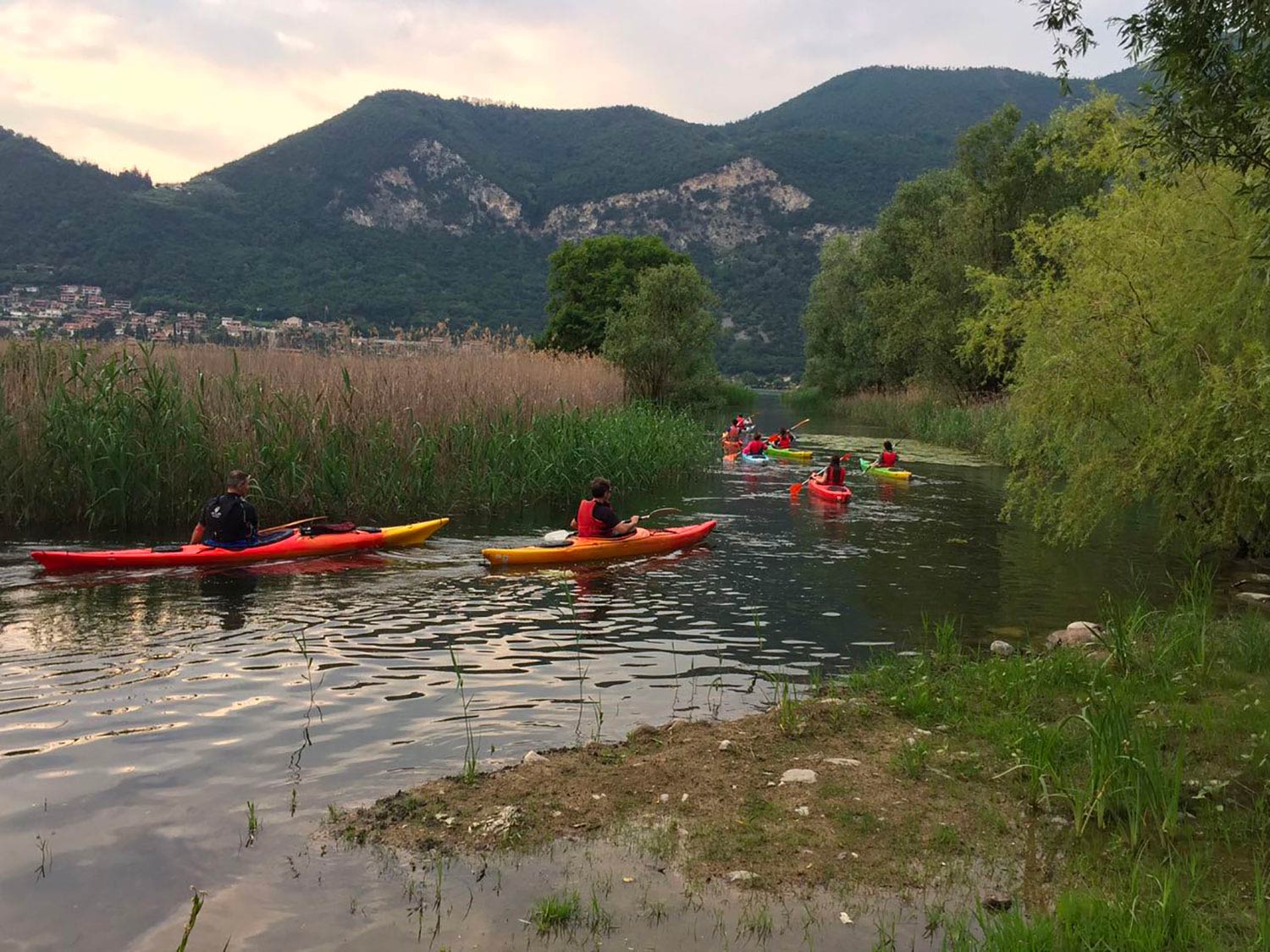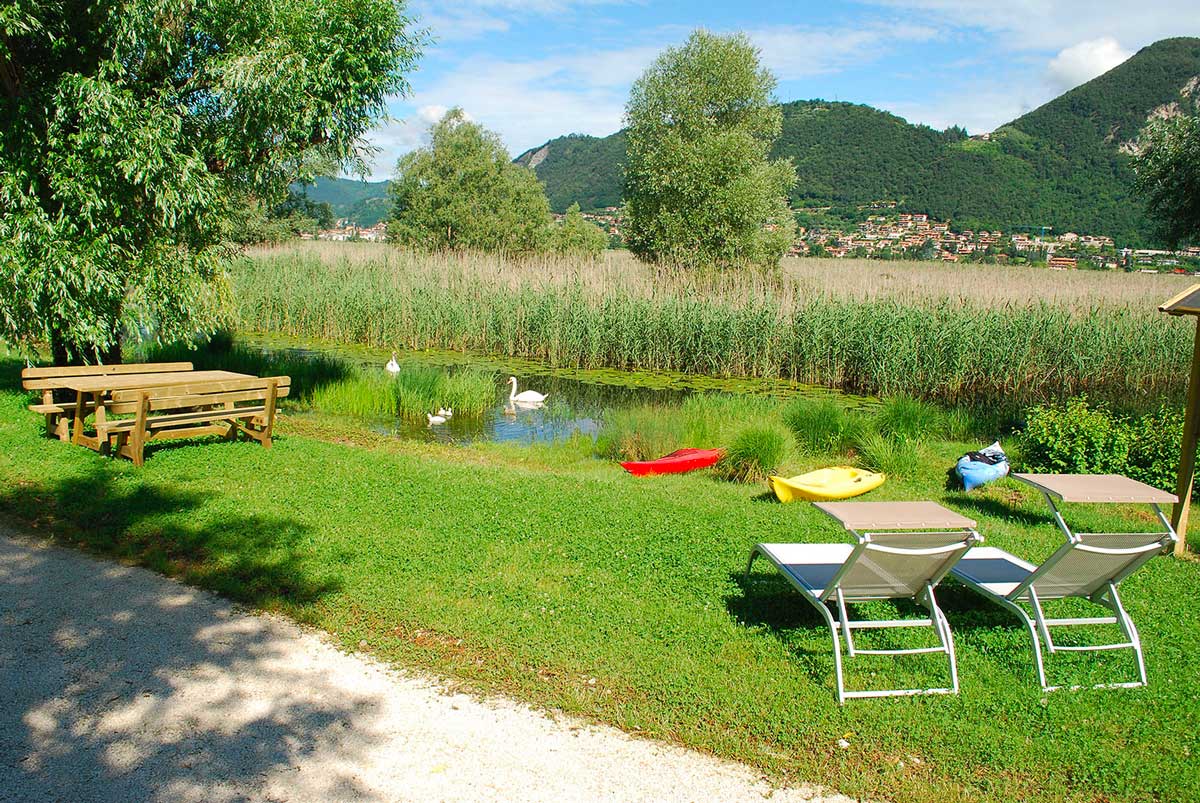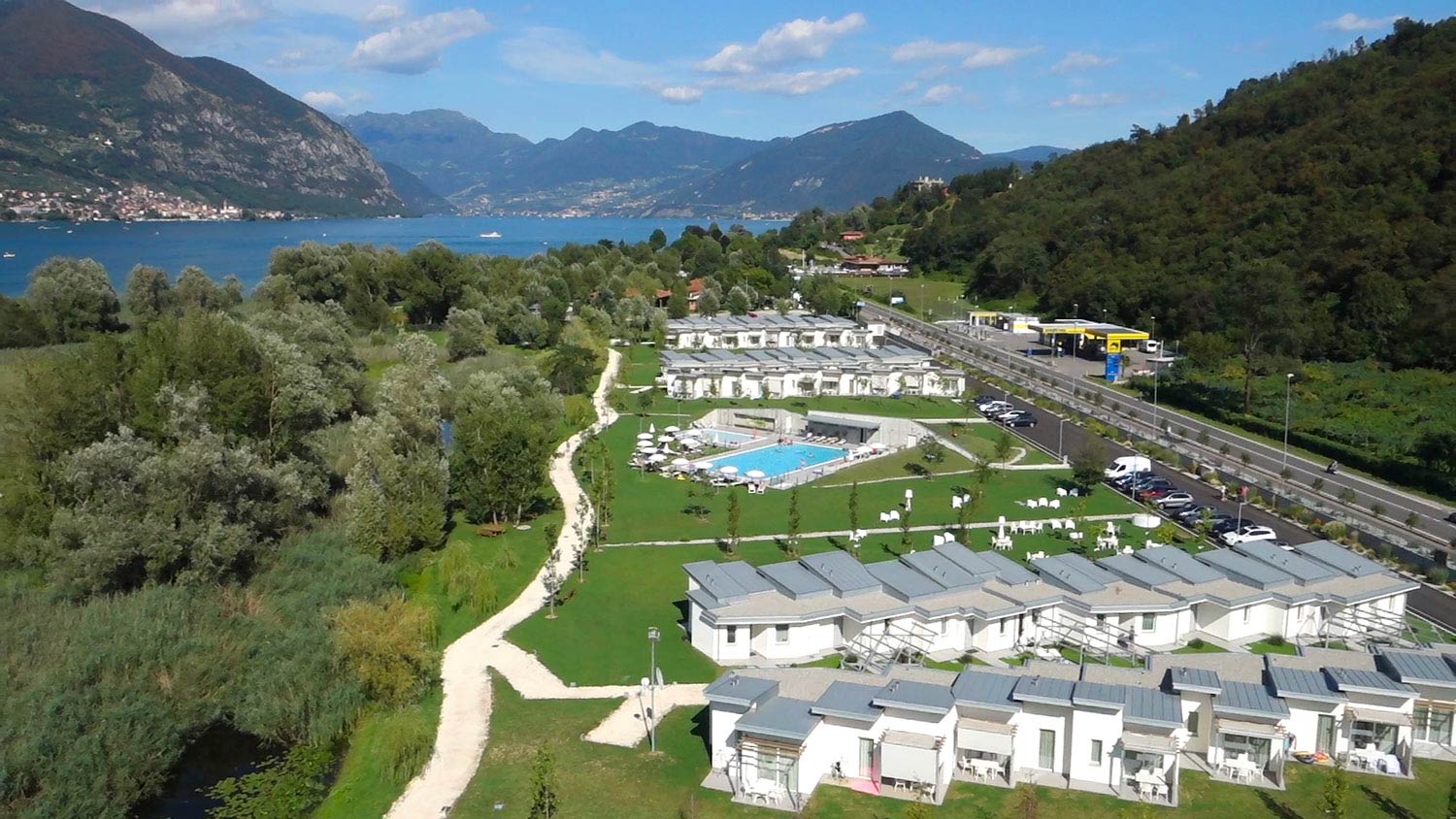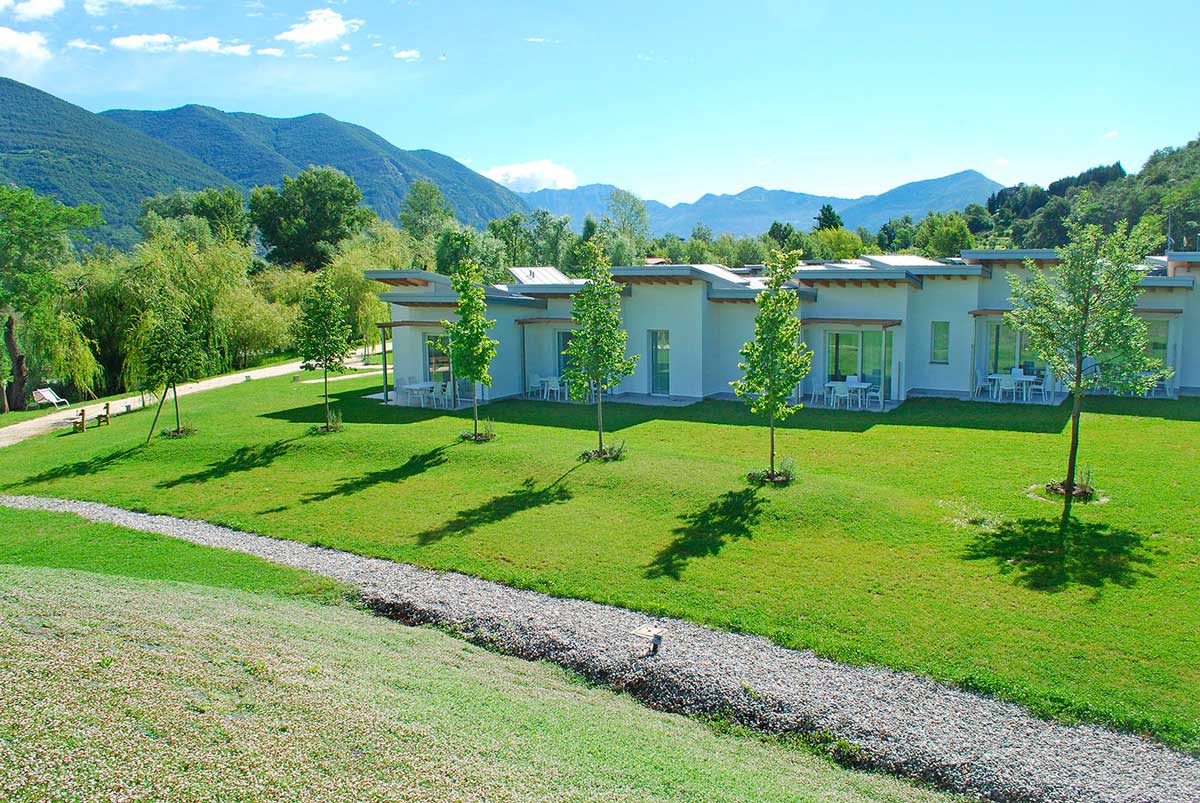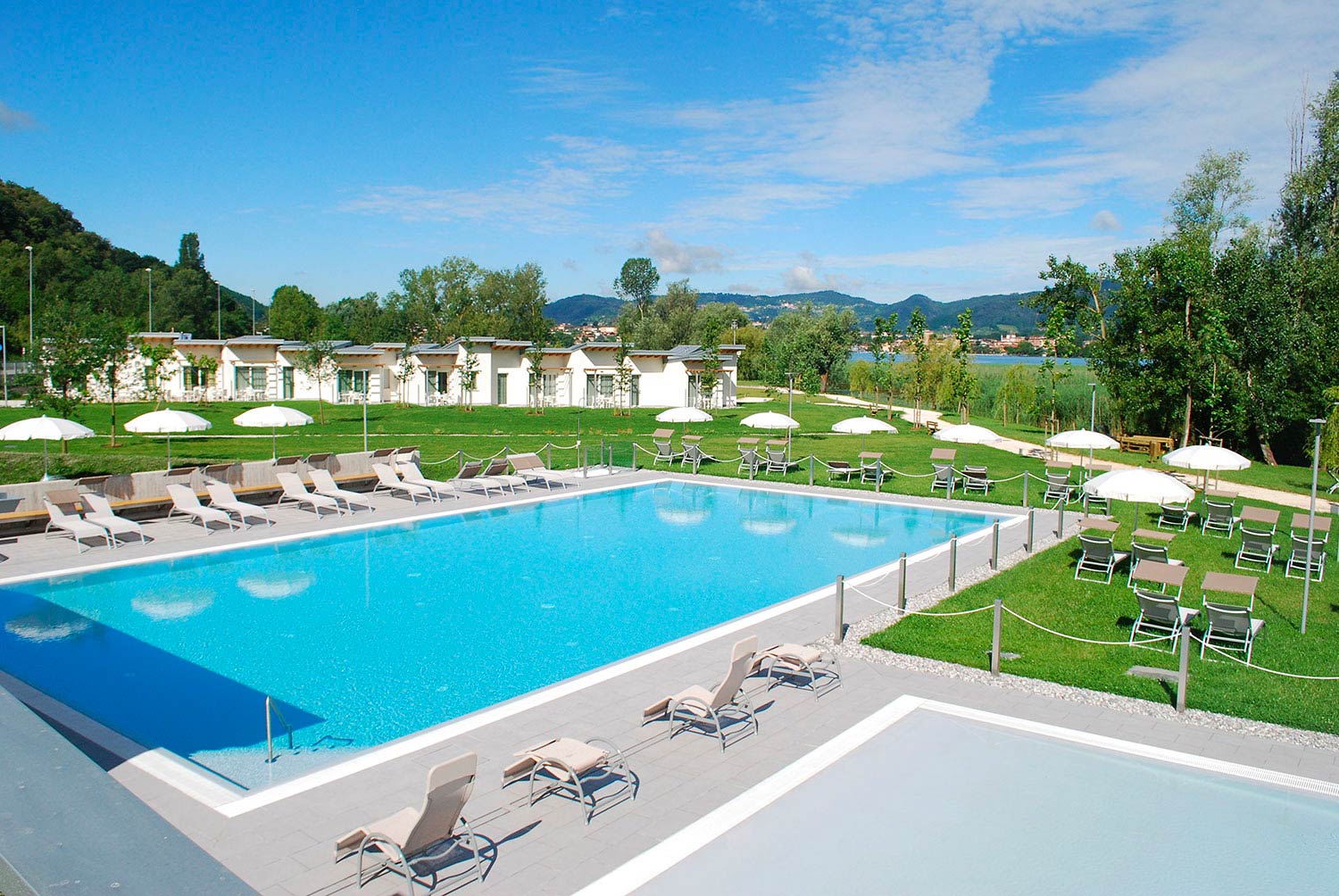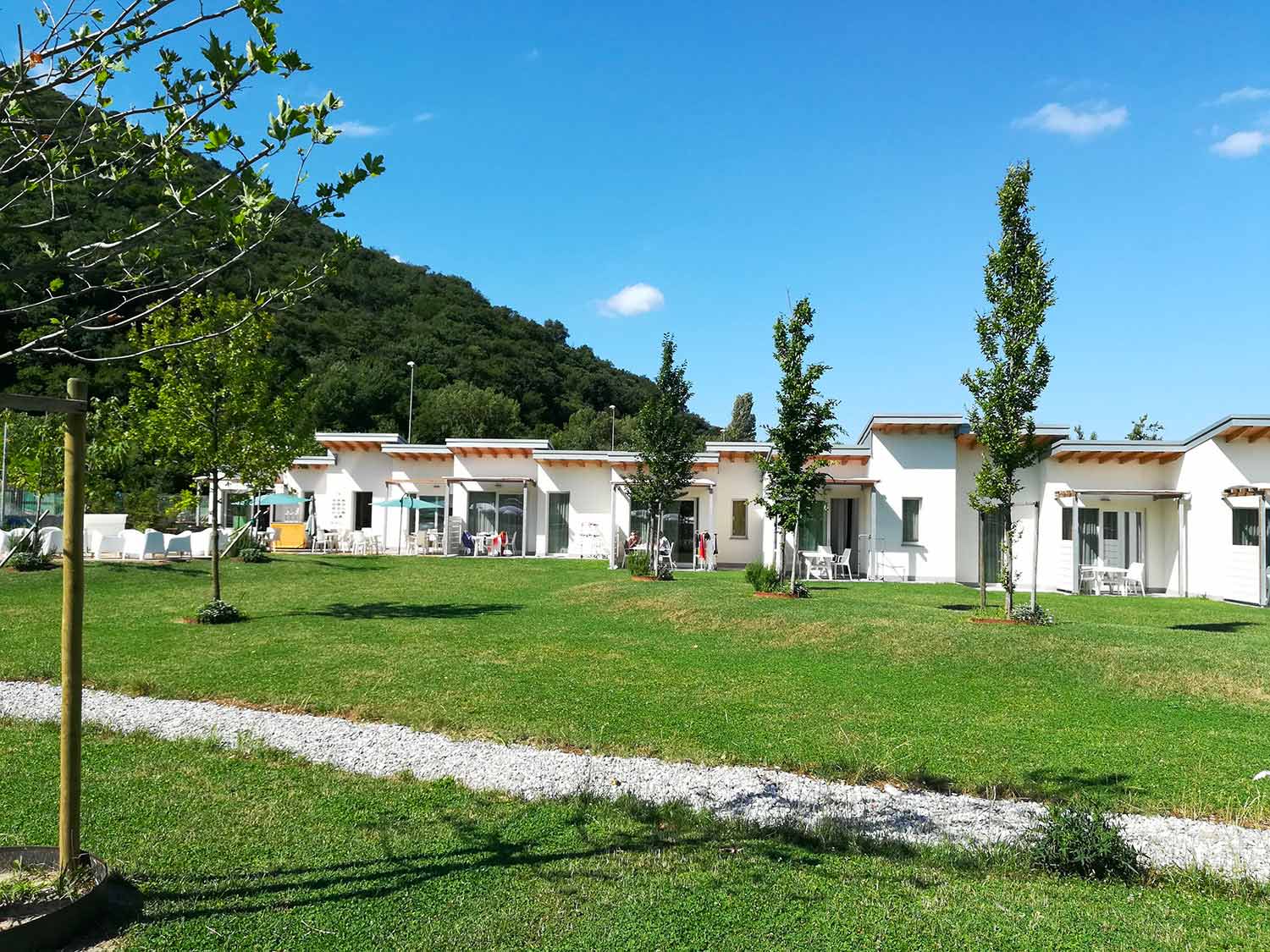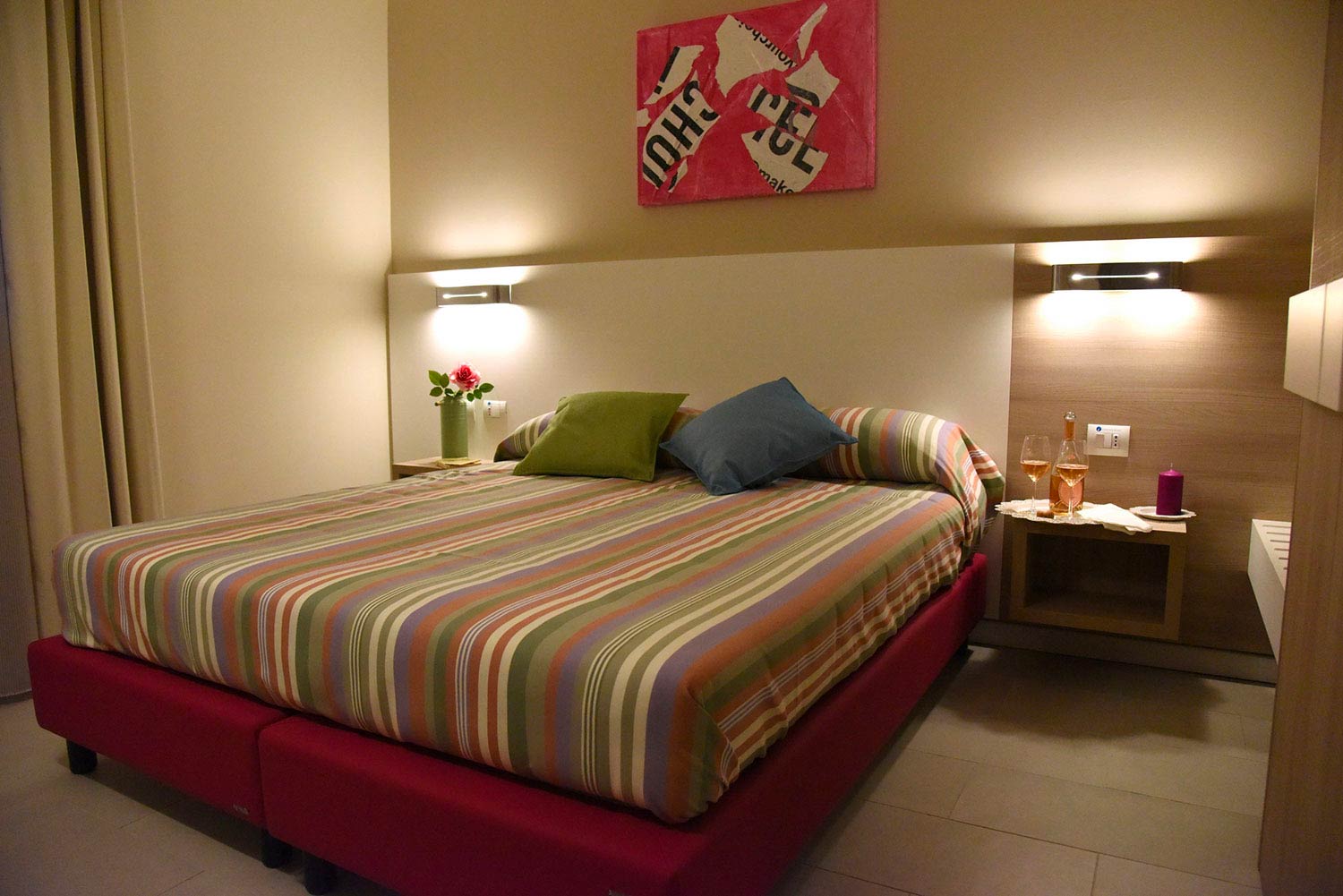 Costa Verde Natura Tourist Village
The Costa Verde Natura is the perfect retreat for nature lovers and holidaymakers in search of a relaxing break. Immersed in the unspoilt beauty of lake Iseo, the Costa Verde offers an all-new concept of welcome, blending the comforts of a hotel with all the warmth of a home.
The apartment complex offers a reception area open 24/7 to help you with all and any request, communal areas including a bar and a small playpark for children, and 41 comfortable apartments (studios, one-bed rooms and twin-bed rooms) with modern furnishings and a cosy, relaxed atmosphere.
The apartments have been built to a high standard of acoustic insulation and feature all comforts, a fully equipped, modern kitchen, private bathroom with hairdryer, TV with channels in 10 languages and a small terrace. Guests can also make use of the following facilities free of charge: two open-air swimming pools surrounded by greenery, kayaks, bicycles, car park, excellent Wi-Fi connection, table tennis and bowling area.
Photos and translation by Villaggio Turistico Costa Verde Natura