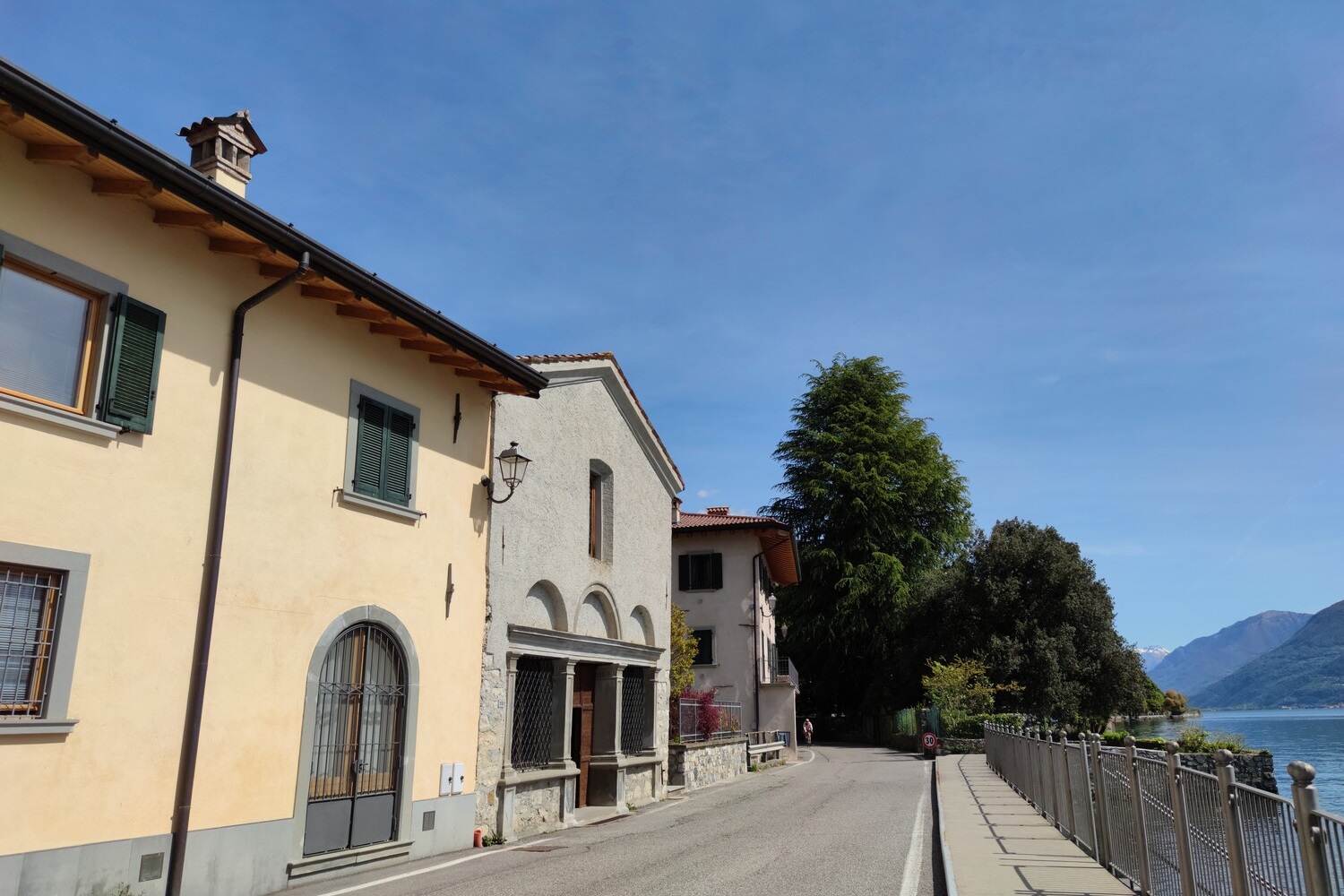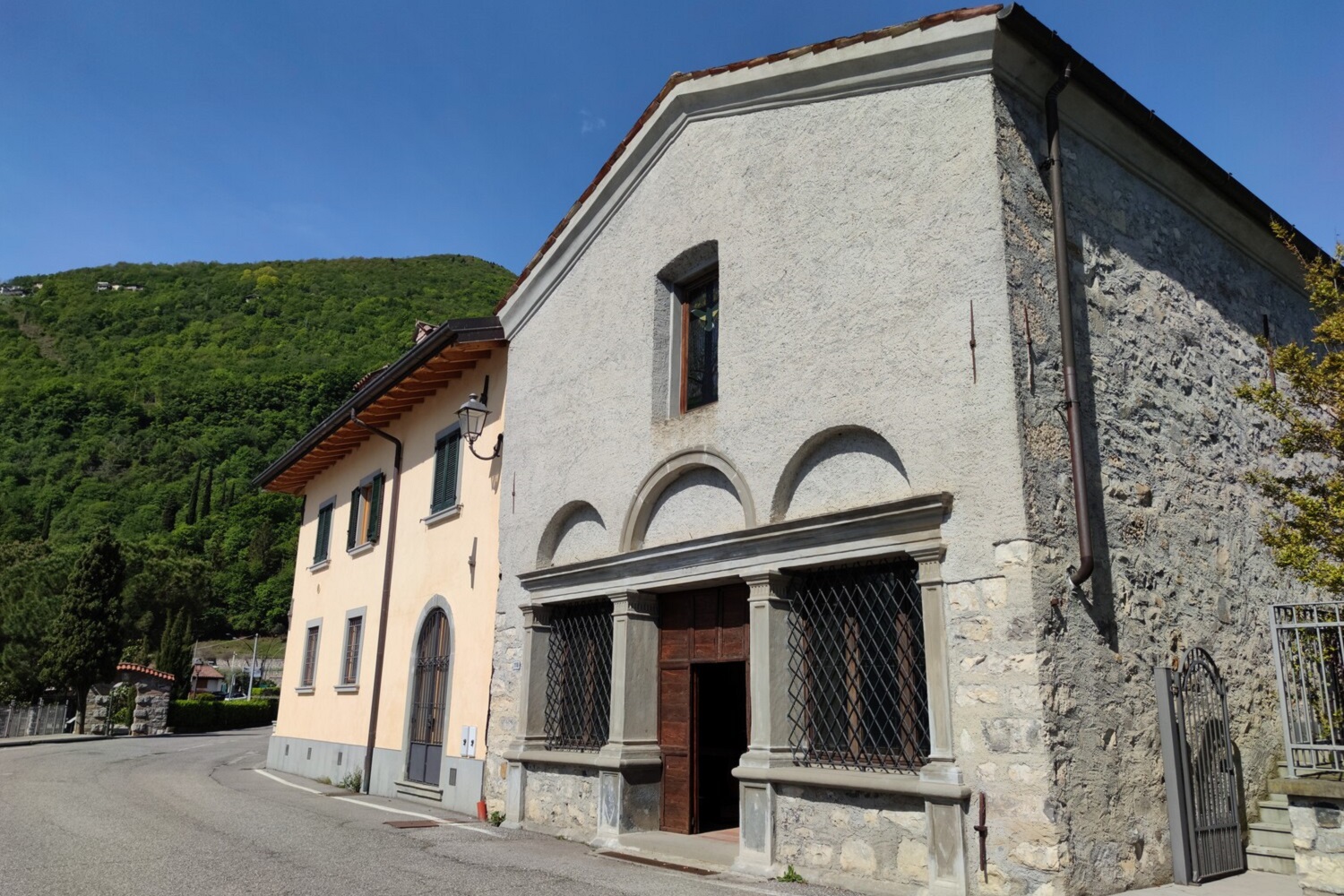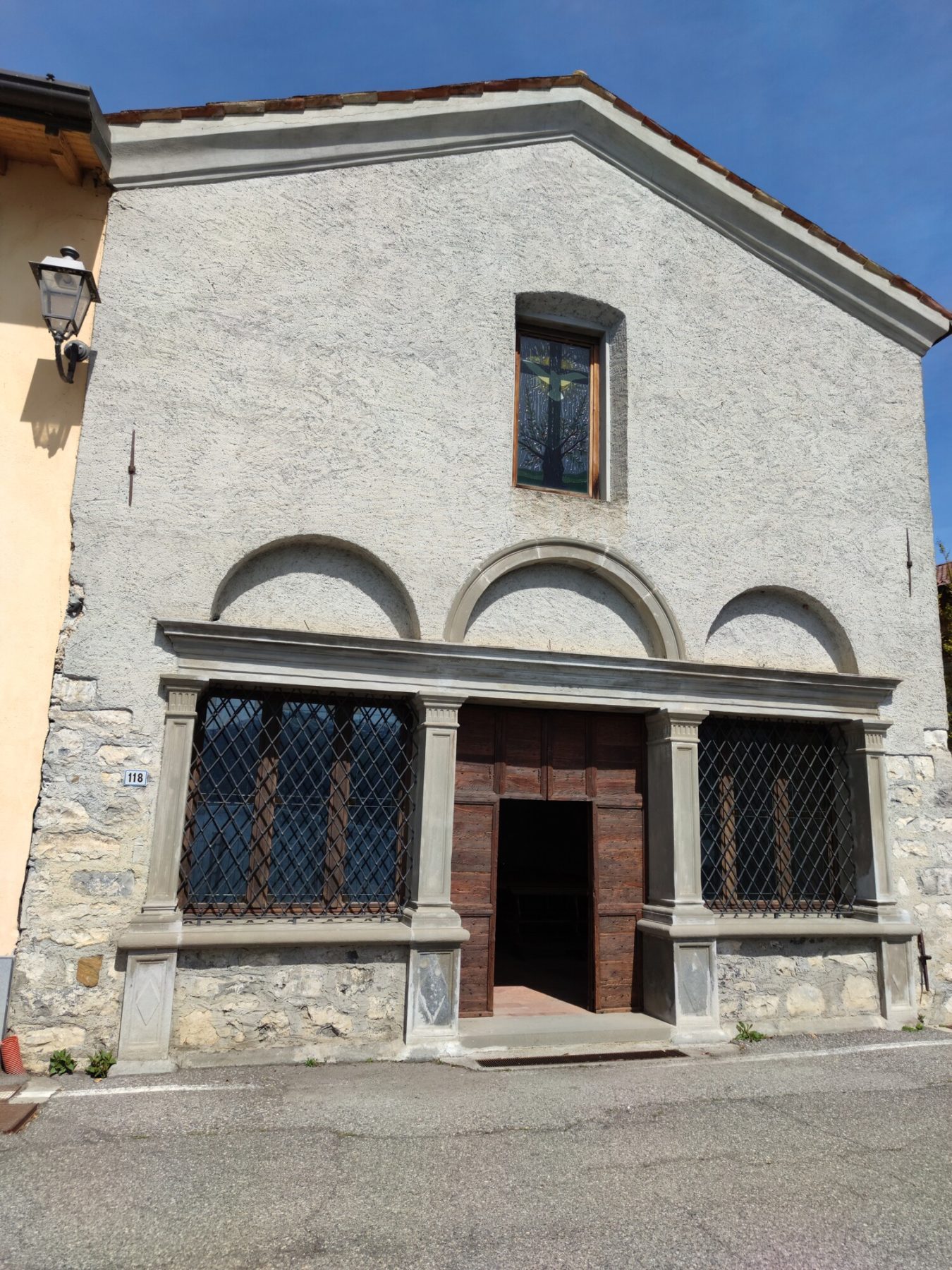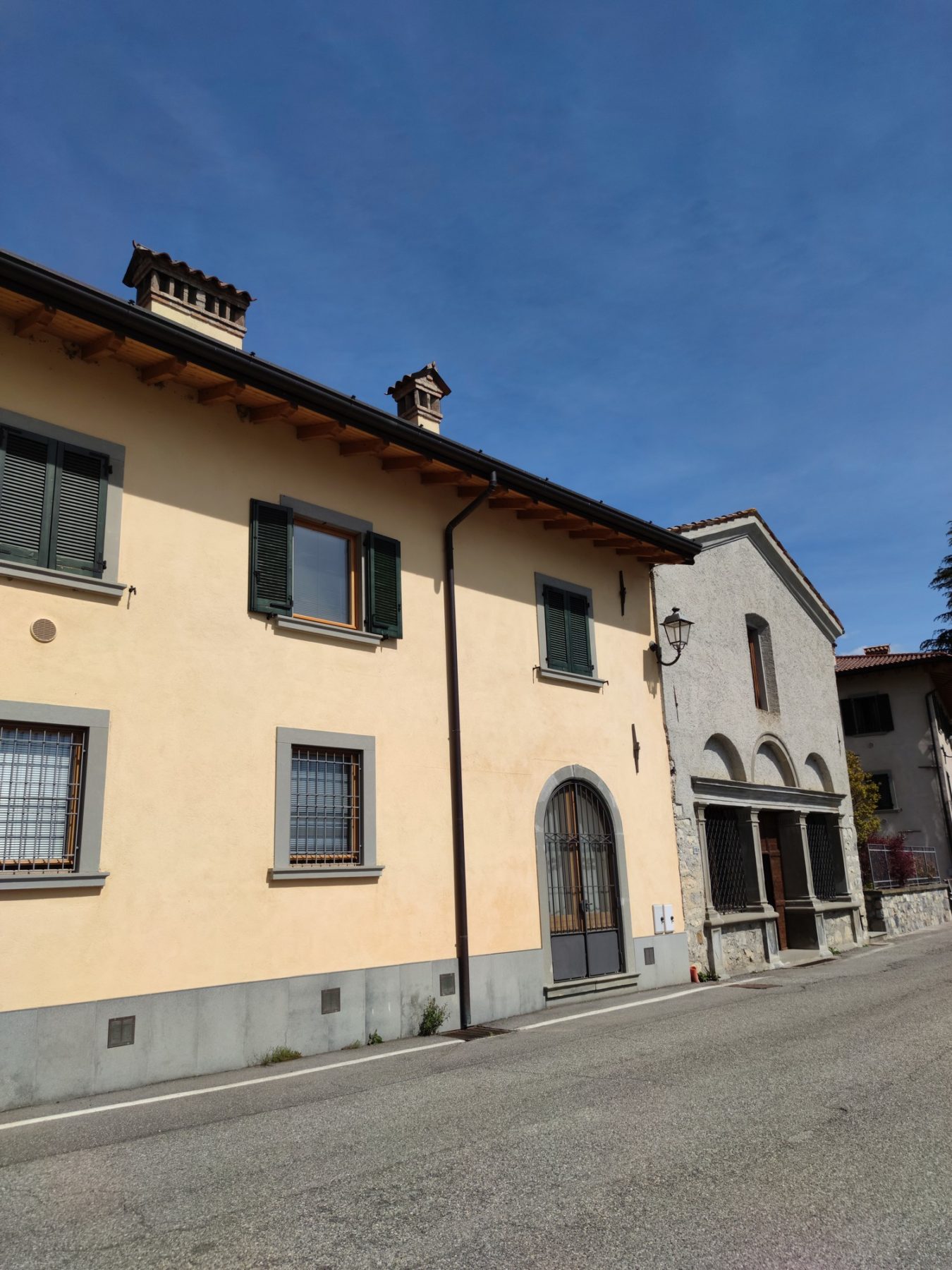 The oratori of San Rocco (St. Roch) is found on the road south of the centre of Riva. The building, as described in various testaments, offered donations for works and funeral offices: the oldest section dating back to 1526. The façade, now partly impaired by concrete additions, is characterised in the lower section by a late Renaissance solution (1530). A beam is set on four pillars supported by Sarnico stone plinths, creating two large windows positioned at the sides of the portal. The portal – originally, as recorded by Charles Borromeo in 1575,  shut by a wooden gate – and is topped by a blind lunette.
The interior has a single nave, with an apse sanctuary and an 18th Century marble altar with a precious painting of the Piety and Saints Roch and Sebastian, signed by Enea Salmeggia in 1589.The steps of the sanctuary and the table are of a different quality, a finest one, and seem to be perhaps the work of the Selva workshop.
The nave vault, entirely painted, rests on simple ledge interspersed by pilasters; it is a faux architecture, almost a theatrical setting, which aims to create the illusion of heaven populated by angels holding banners, drapes and items such as the hat and the stick of St. Roch, the Anchor of Hope, the monstrance of the Faith.
Despite being from a 17th Century structure, it is likely that the present decoration is the result of repainting in the late 18th Century, then resumed again with dry colours in the 1900s: in fact, from a cleaning test of the triumphal arch, under the current painted layer, the face of an angel that should correspond to the original decoration has been brought to the surface.
A number of interesting extensively restored paintings are hung on the walls, dating from the 17th to the 19th Century.
Federico Troletti
For more information:
PASINELLI B., Riva di Solto, Zorzino e Gargarino, Bergamo 2013, pp. 184-187.