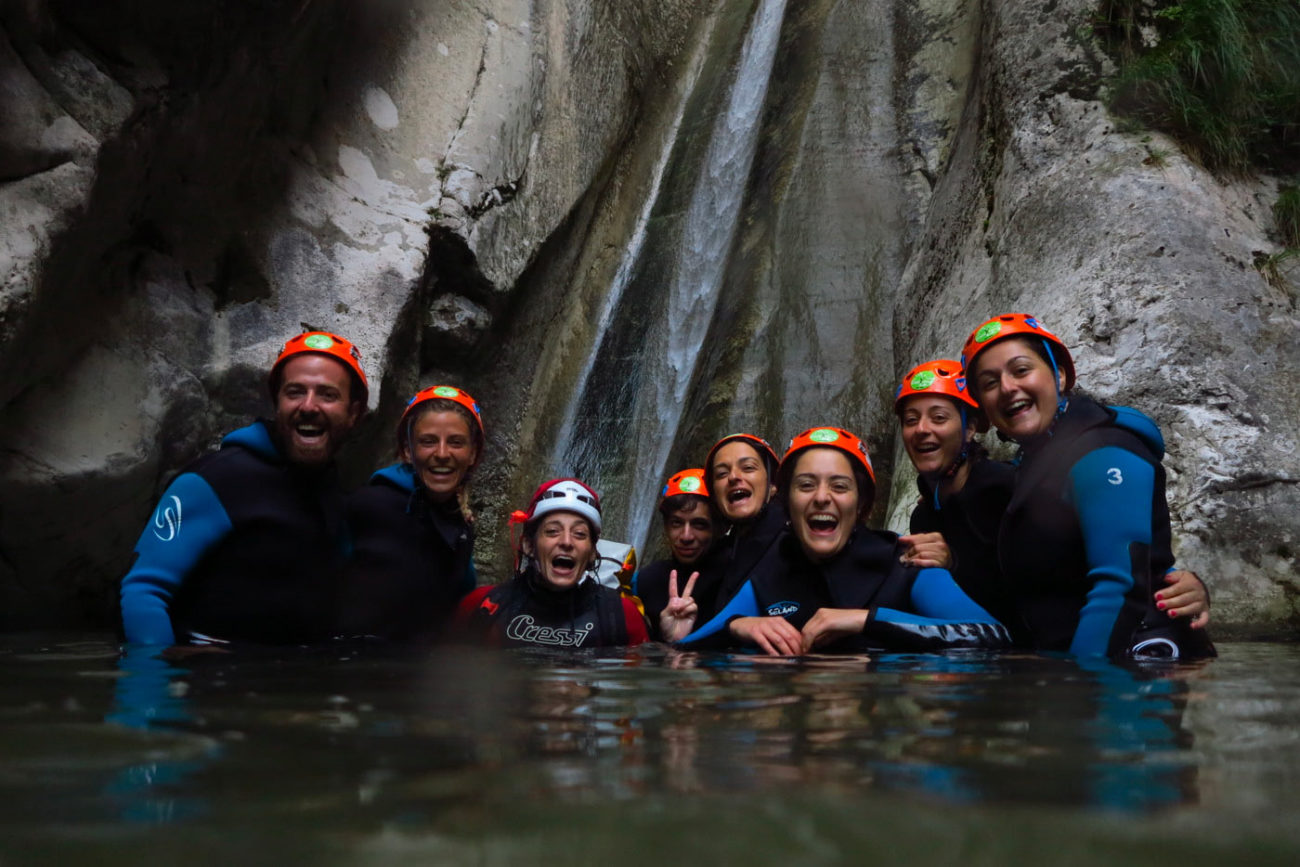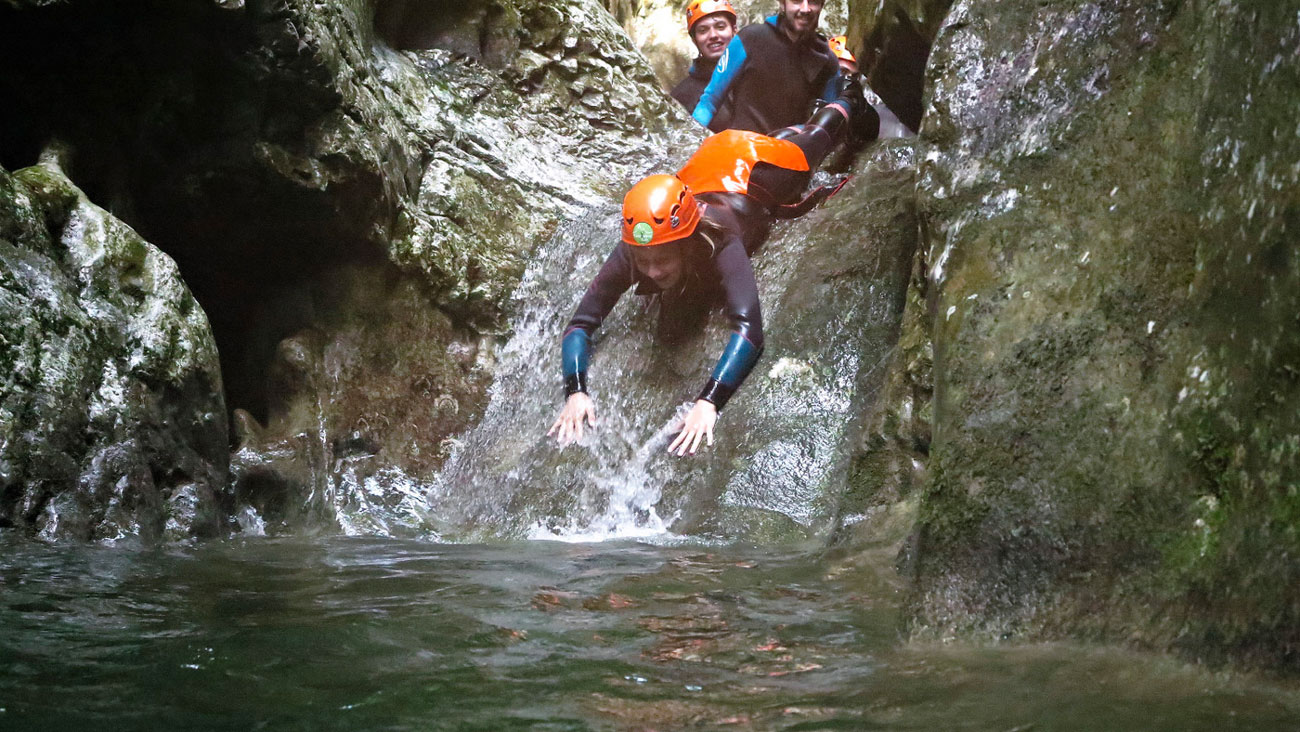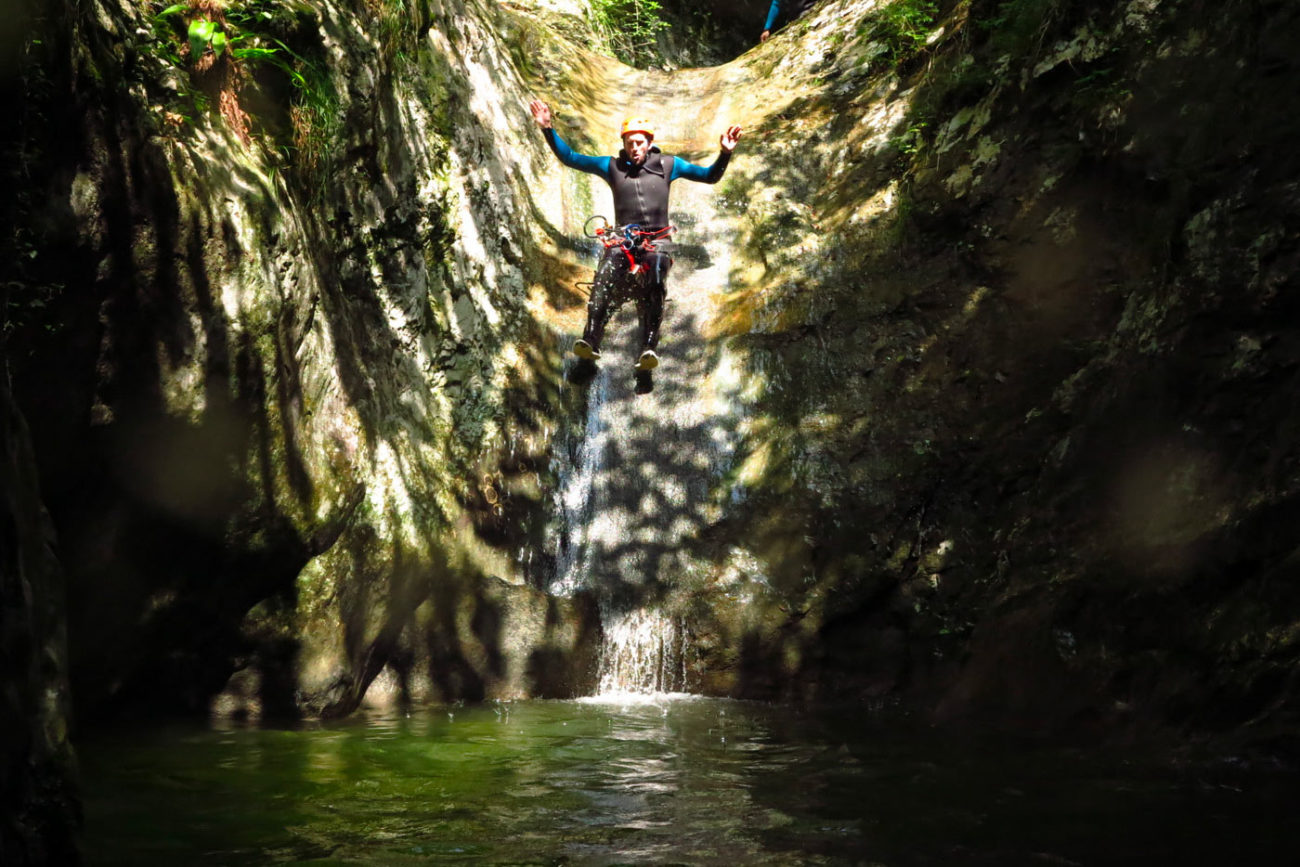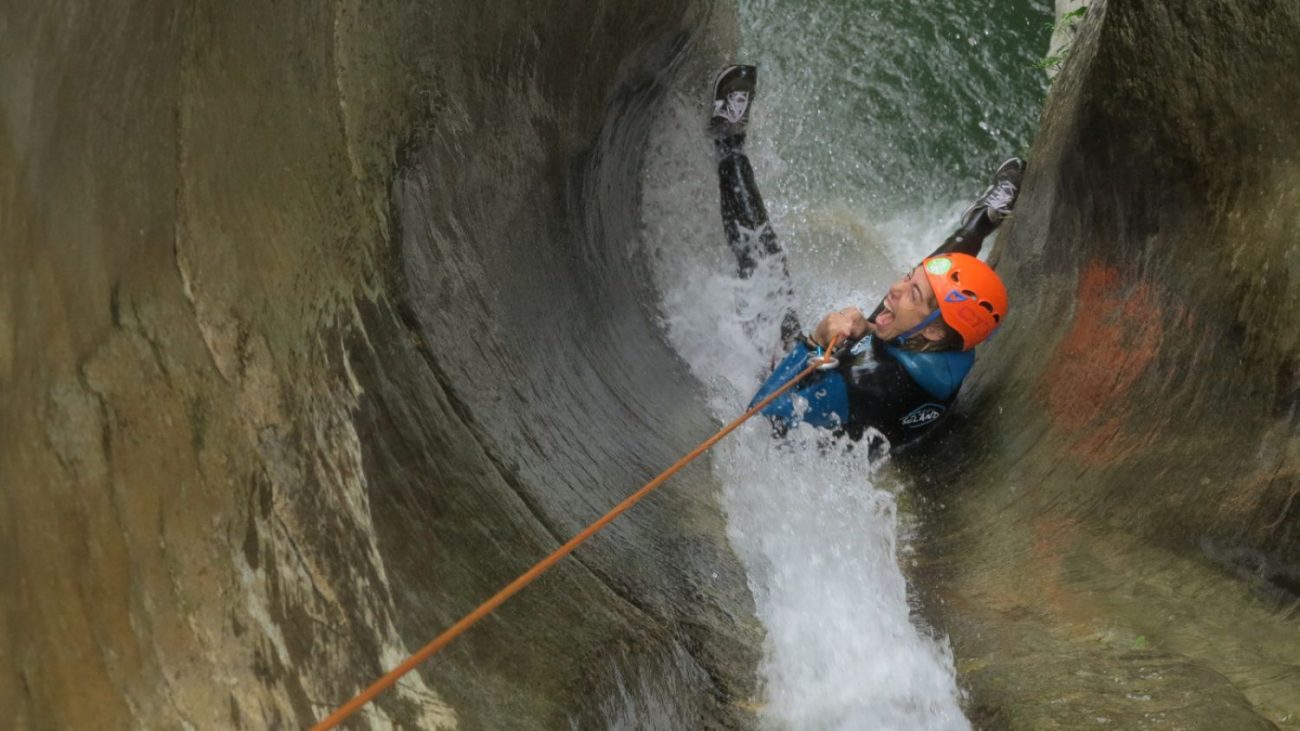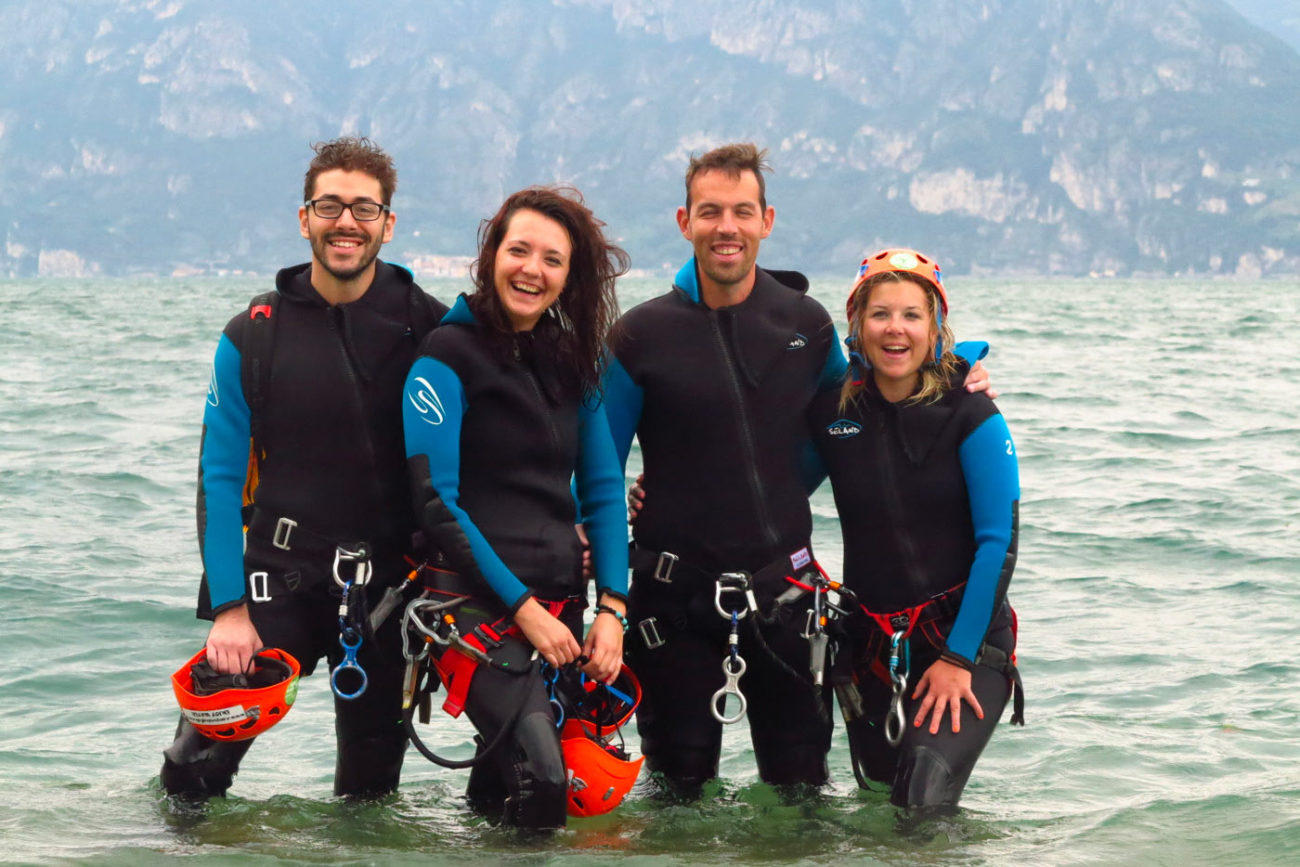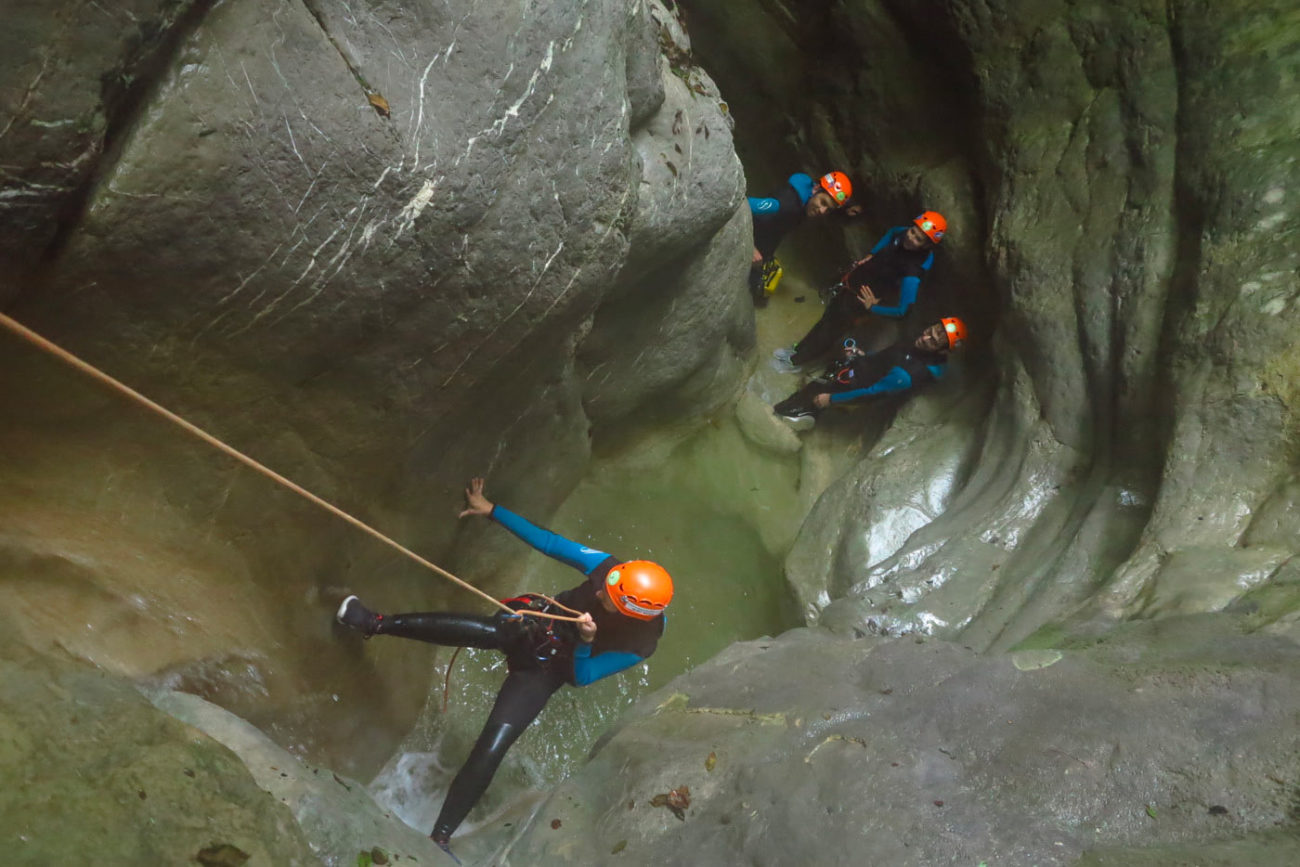 Canyoning, I feel like having fun
A customized experience, with a certified guide, dedicated to couples, families, friends...
The tour guide will make you explore descents of streams, using different techniques of progression: marching, jumping in natural pools, sliding along natural slides.
The descent takes place by overcoming vertical and/or horizontal obstacles with the help of rope and harness, where it is not possible to do otherwise, or sliding and jumping ... but the only extreme experience will be the fun!
The needed equipment is included in the proposal: an isothermal neoprene wetsuit, light hiking shoes, helmet, and harness. The tours are suitable both for beginners and for experts.
Price: 
from 2 to 3 participants: 100 € per person
4 participants: 60 € per person
Period: April-October
Duration: 2/3 hours
Number of participants: min 2 - max 4
Reservations:
To make a reservation, just fill in the form here on the side, and then decide the date and the canyoning place with CanyoningLab.
Reservations are accepted up to 5 days before the tour.
Place:
The places where canyoning is possible are Adrara San Rocco in the Guerna Torrent and Tavernola Bergamasca in the Rino Torrent.
Why you should choose a professional guide?
Because he/she has received a specific tested and certified training, even if it isn't yet mandatory under the Italian law. But: e la professione di medico non fosse regolamenta, vi fareste curare da colui che si dichiara tale, ma che non possiede una laurea?
What does the offer include?
Guide service and equipment (excl. the shoes. Light trekking shoes are recommended).