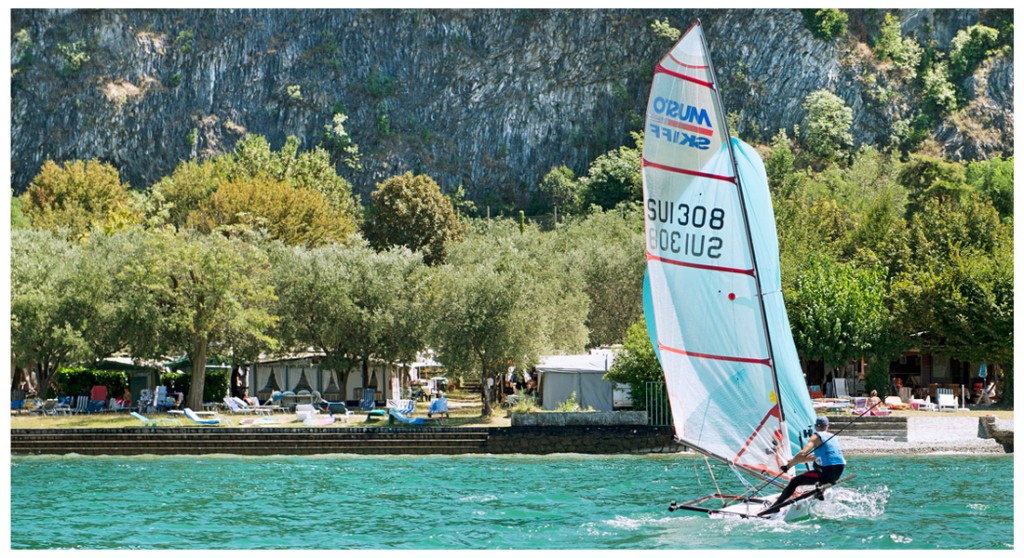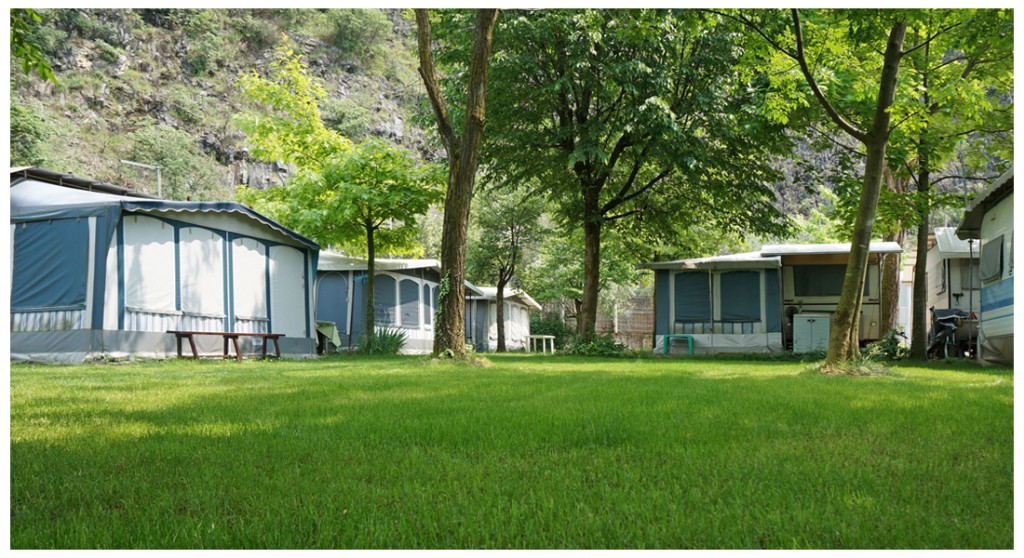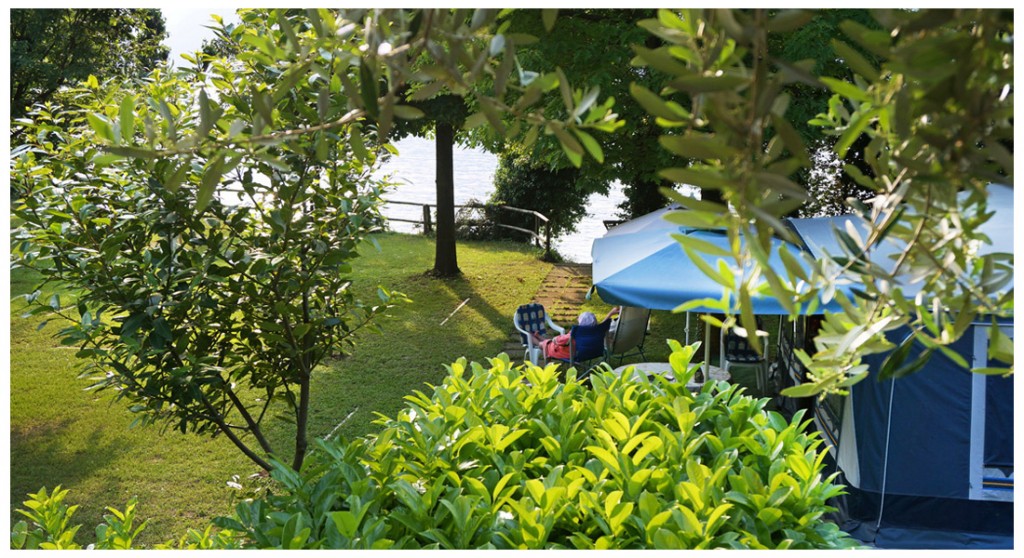 Activity open from May 29th, 2020
Camping Cave was the first outdoor campsite of its kind on lake Iseo and therefore it is located in the most charming spot on the shores of a natural bay, where the hills behind slope down into the waters of the lake creating an unforgettable landscape. The secluded entrance of the campsite is found at the end of a cul-de-sac road, and this guarantees that the campsite is far away from the railway track, the comings and goings of cars and any other noise source. These natural features, as well as the innate beauty of the place, make it an ideal campsite for those who wish to spend a quiet holiday surrounded by nature and a contemplative landscape of extraordinary beauty. The grassy site unfolds on several levels in order to allow a priceless view and better ventilation.
The area dedicated to sunbathe lovers is a meadow where the waters of the lake come lapping up to the grass. Olive trees, hedges, fields of daisies and buttercups, all frame the site making it a truly magical place. The terraces are mostly shaded by olive trees and oaks, and all are equipped with electricity connections. The facilities are modern and efficient, there are a bar and restaurant that features a large porch, where in the evening you can have a drink or dinner whilst watching the sunset. The site is also equipped with coin-operated washing machines, toilet block with free hot water showers, children's playground, billiards, table tennis, windsurfing and boat storage. There is no pool, it would be really pointless since the water of the lake has been clean and suitable for bathing for many years. Our guest loyalty is very high, and those who arrive here fall in love with this piece of unspoiled nature leaving fatigue far behind.
Photos and translation by Campeggio Cave
CONTACTS
Via Cave, 13 Fraz. Pilzone, 25049 Iseo, 25049,

Iseo

+39 030 980008
+39 030 980008