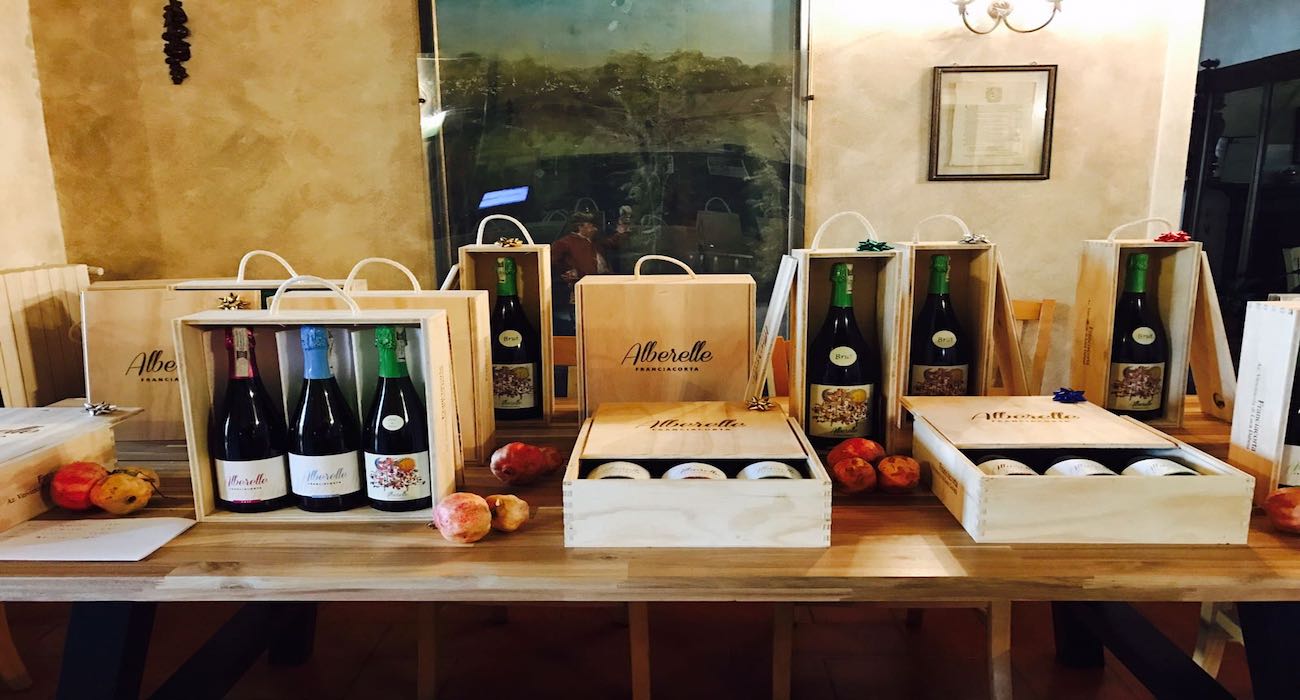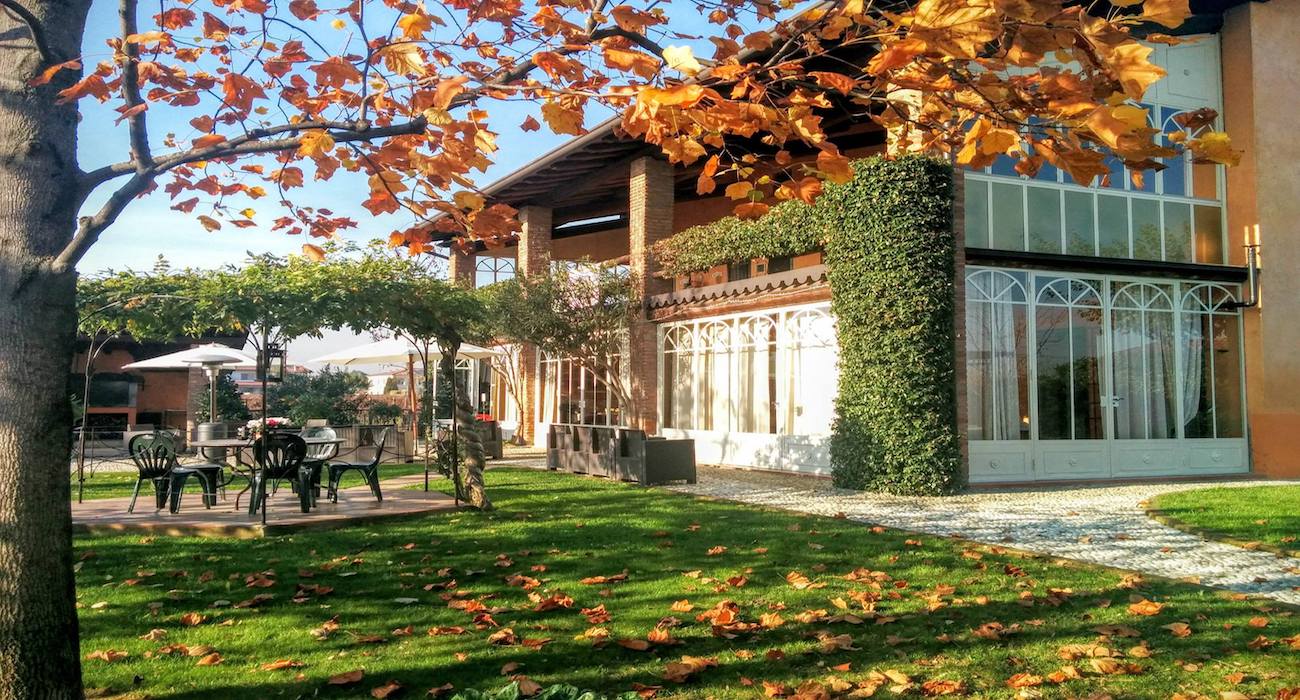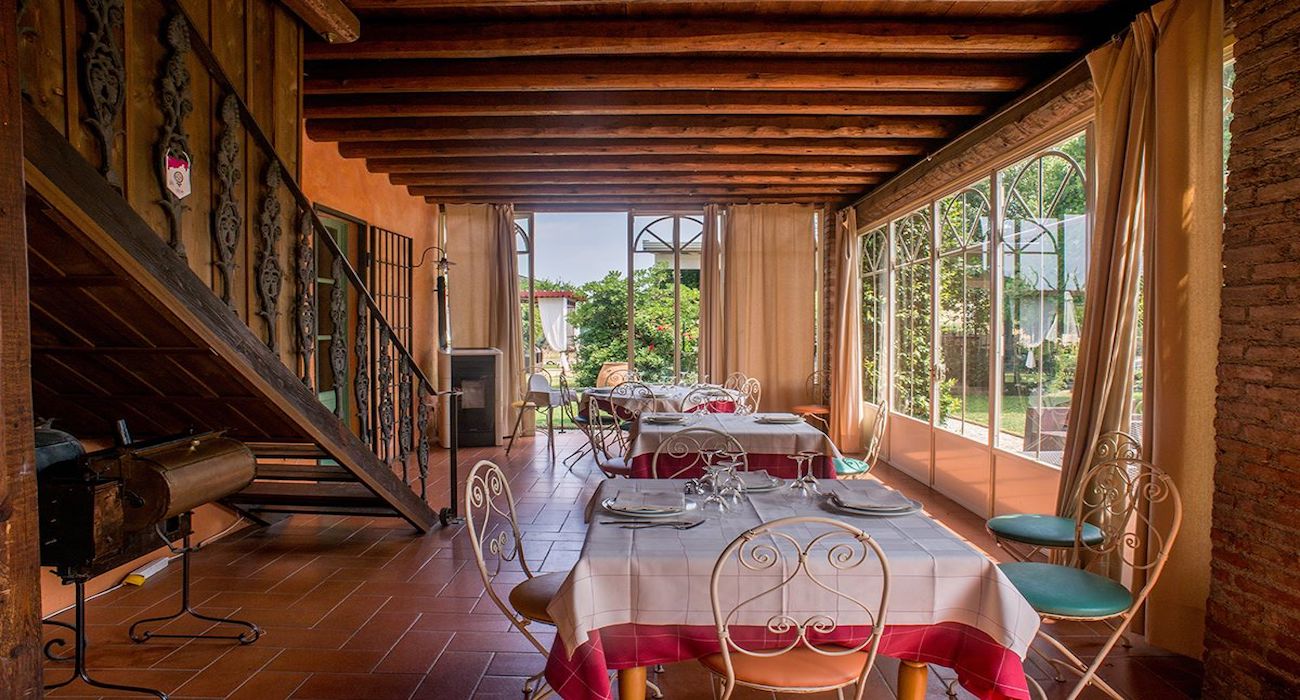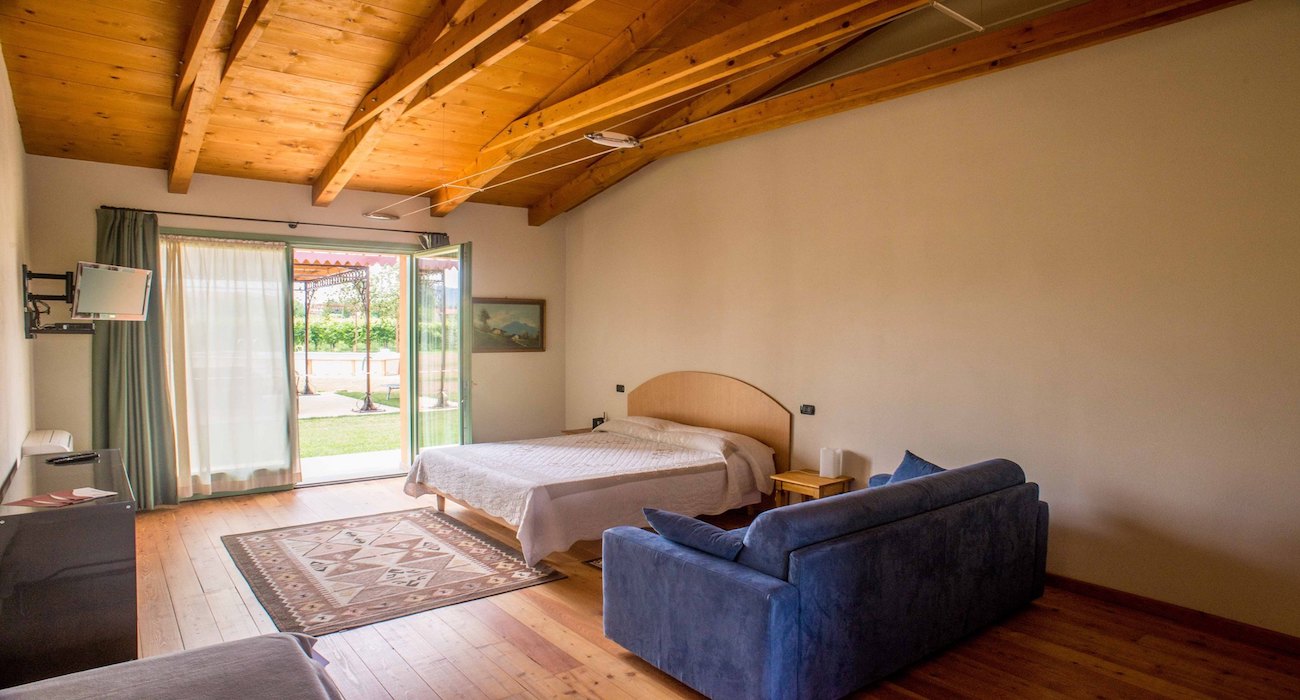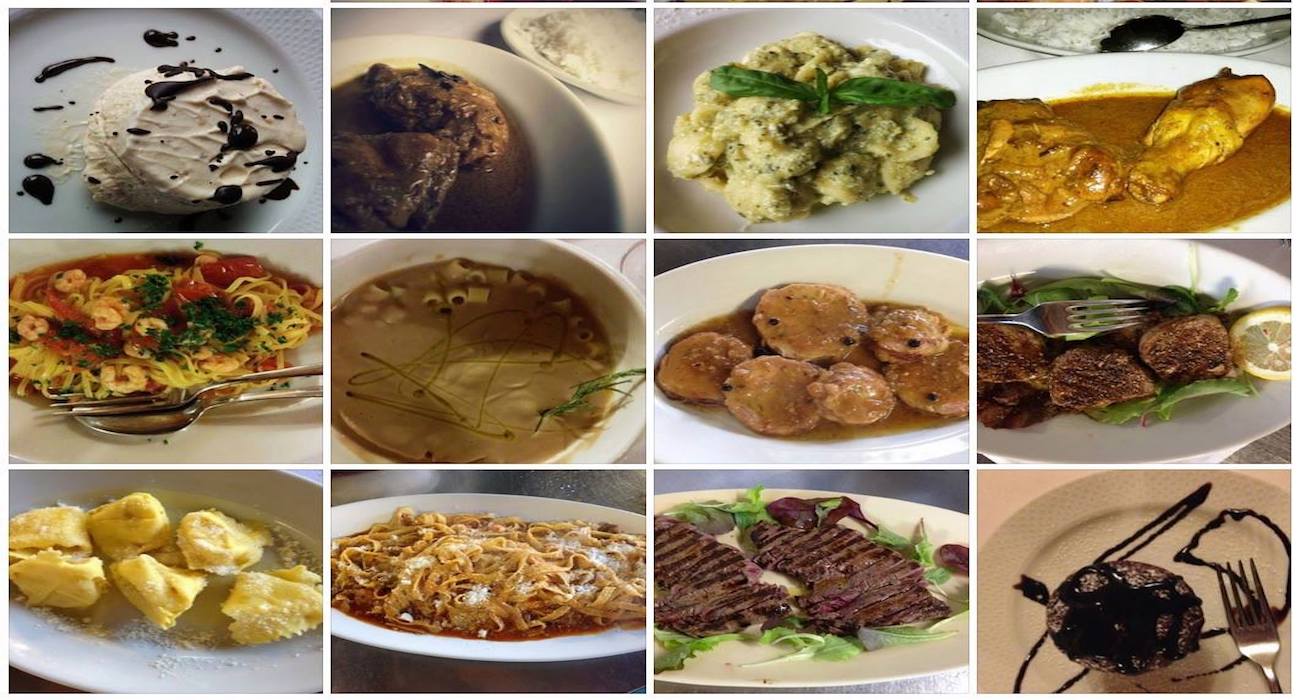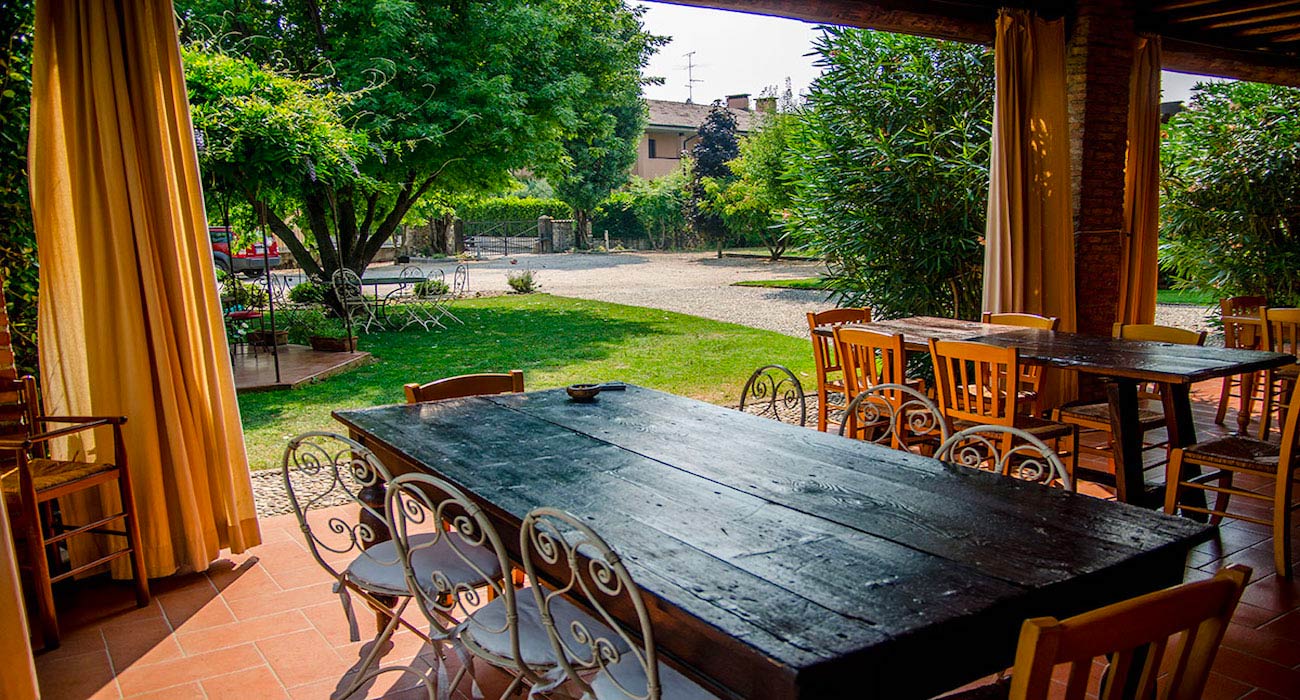 Once Le Alberelle was a farmstead surrounded by greenery in Rovato countryside, perfectly secluded. but the town widened slowly and now this location finds itself in the urban milieu, though keeping its independence since it is still surrounded by fields and vineyards. Twentyfive years ago, Luca Dabeni received from his father this beautiful farmstead, renovating it to open a small farm
holiday centre – operating since twenty years – with a restaurant.
One of the specialities of the agriturismo is the "Rovatina", that is the classic T-bone steak called in Italy "Fiorentina", here in a local version. A modern cellar has been built under the farmstead, supplied with all the machines able to arise the envy of all professionals of the field. Dabeni works here the red grapes grown in Mussiga di Capriolo, a historical area of vine growing for that commune, a vineyard already tilled by his maternal grandfather Eugenio. Moreover, in Rovato, into the Alberelle farmstead land, Dabeni has planted one additional hectare and a half of Chardonnay and Pinot noir vineyard, that are used for creating his Franciacorta Alberelle Brut and Rosè. From 2011 the agriturismo is widened with six nice small flats, all looking onto the vineyards.
Photos and translations by Alberelle.
Services:
Guided tours: booking in advance
Wine shop
Restaurant
Accomodation facilities
CONTACTS
Via Isonzo, 37, 25038,

Rovato

+39 030 7709050
Wheelchair accessible
We accept animals
Lingue parlate: