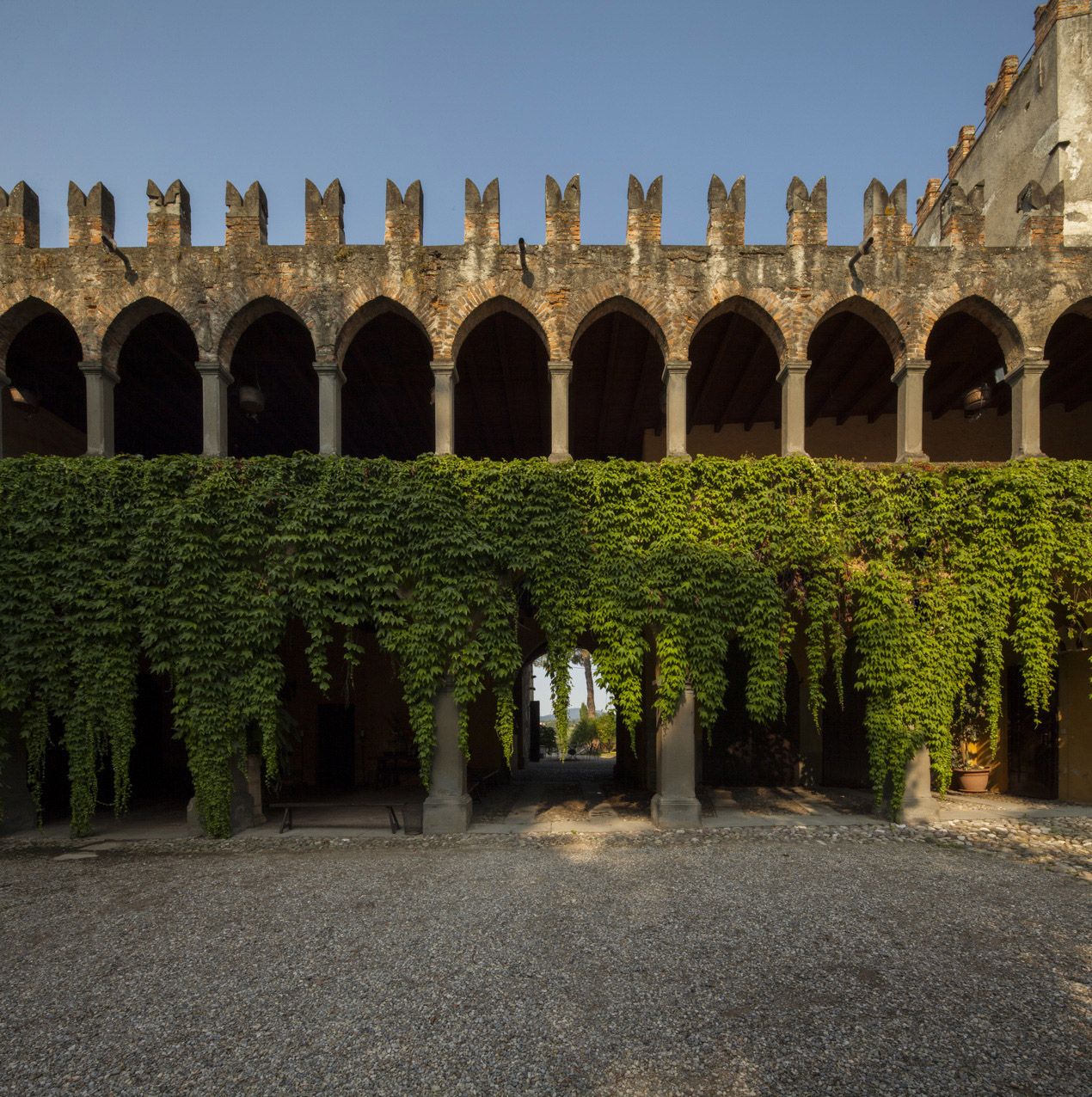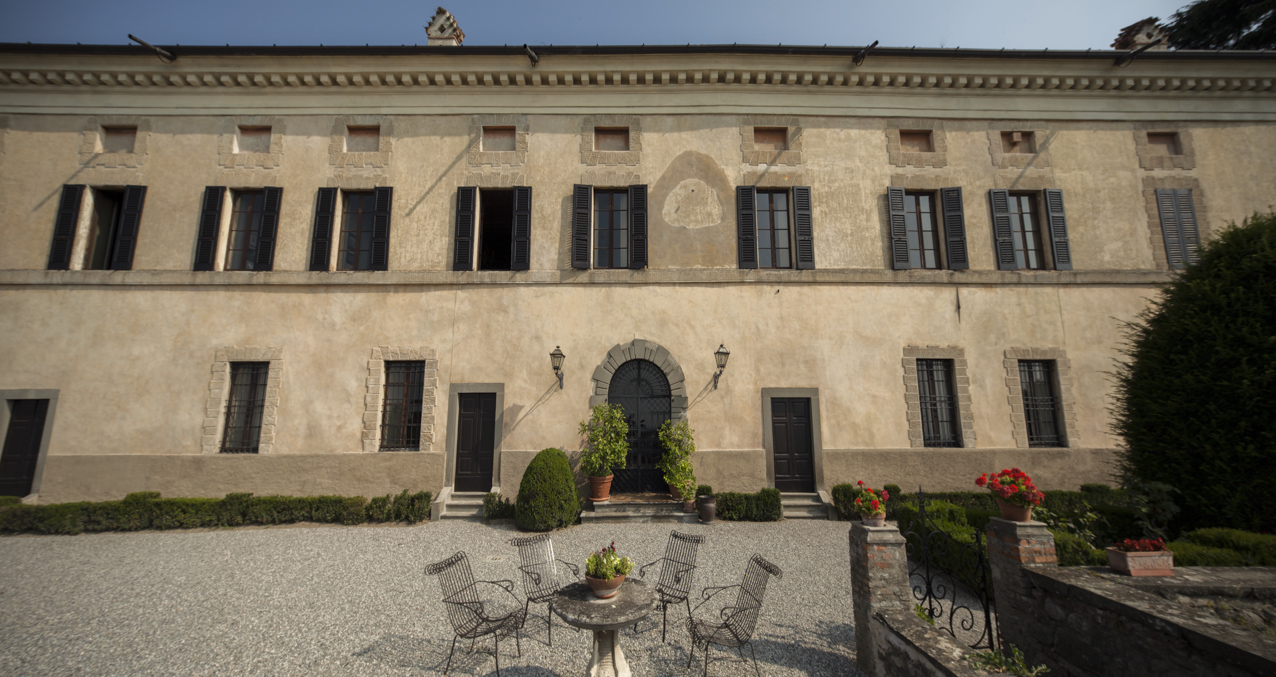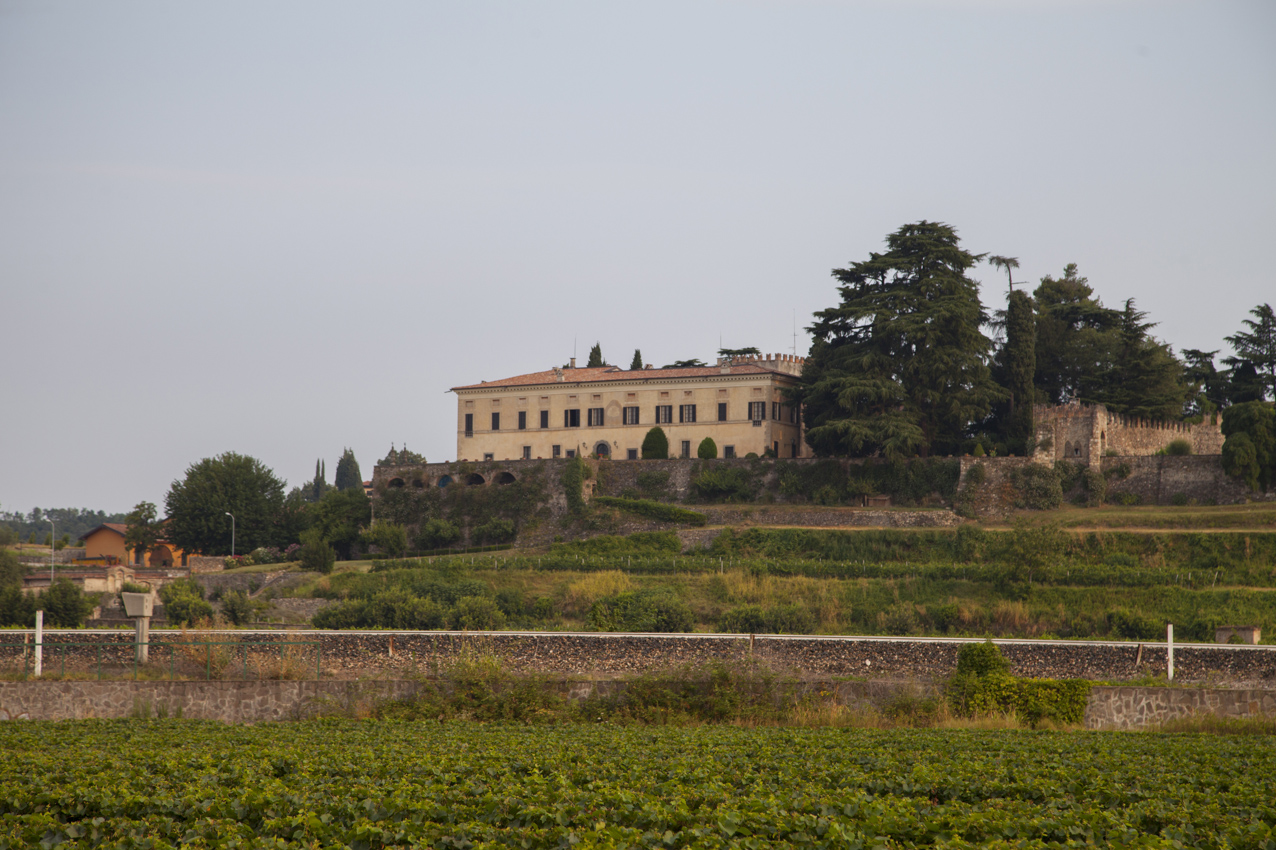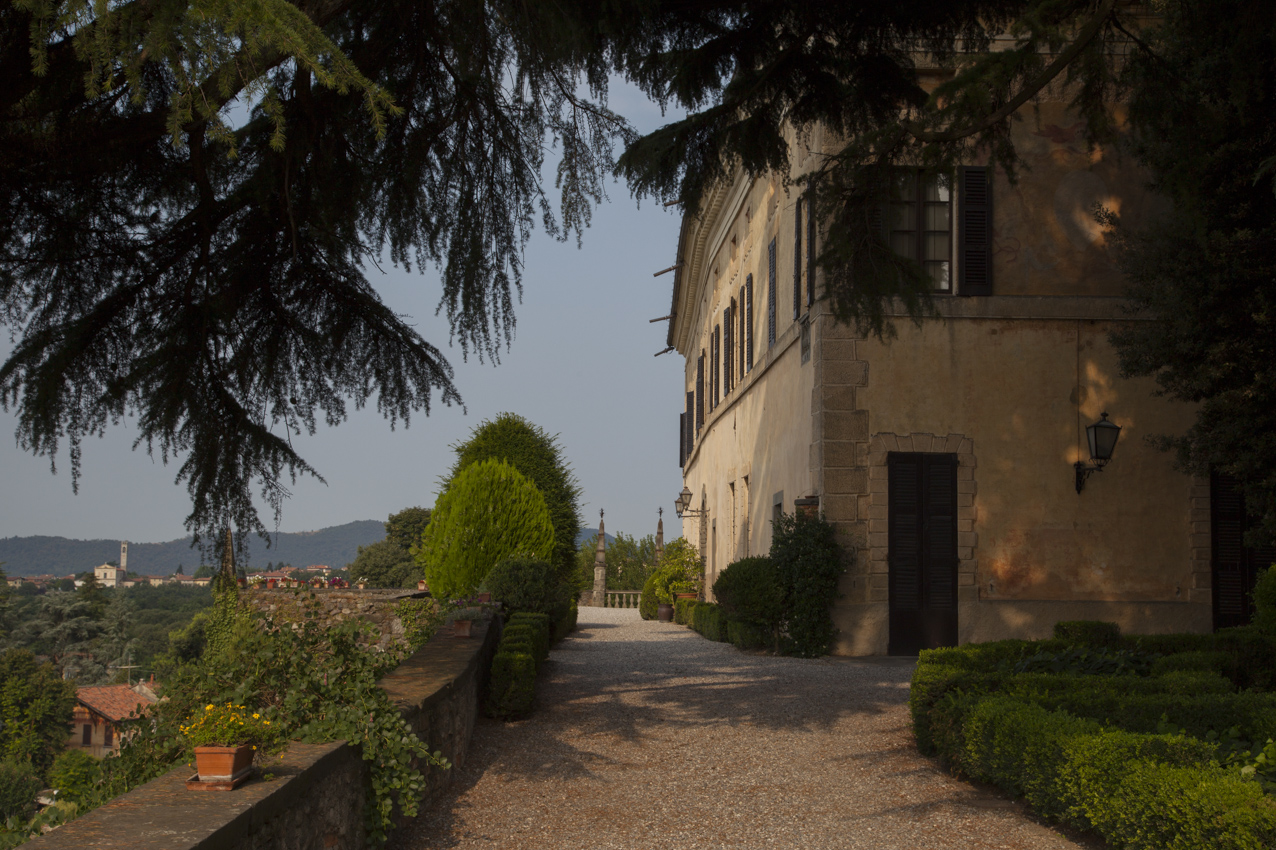 Bornato's Castle is a very rare example of a Renaissance villa (16th century) built inside a medieval castle (13th century) thus giving elegance to the fortress and at the same time dominating the villa's position.
The central core of the Castle is a Roman fortress erected to guard the Bergamo-Brescia consular road. In the early Middle Ages, Inverardo da Bornato enlarged and reinforced the stronghold with a 300-meter circle of crenellated walls, with towers and buttresses, moats and a drawbridge, giving it the appearance it still retains today. His nephew Giambellino made it a lively meeting place for politicians, writers and artists in the atmosphere of the incipient Renaissance. The Castle was also the scene of the war between Venice and the Visconti. In 1436 Antonio Martinengo, a valiant leader from Brescia, resided there and from there he defeated the Visconti army. In 1562 the Castle was ceded to the Gandinis, whose coat of arms is posted at the entrance; they added a new wing with a hall and frescoed rooms to the east of the austere stronghold.
In the rooms it is possible to admire frescoes from the seventeenth and nineteenth centuries. On the square one can enjoy a spectacular view over the plain until the Apennines on clear days, a view of which Dante Alighieri himself, a guest of this court, had the pleasure. There is also a park with an Italian garden and an English garden with centuries-old plants including cedars of Lebanon, deodara cedars, ginkobiloba and a very rare 200-year-old Sophora Iaponica.
The visit continues with the walkway in the basement and with the visit of the ancient cellar located under the tower; at the end, a tasting of the wine produced by the Bornato Castle. Adjacent to the walls, in the renovated former stables, is the Franciacorta Country Lodges, for stays and picnics surrounded by vineyards, a promenade of the 5 senses in the vineyard and food experiences.
Photos and translation by Castello di Bornato.