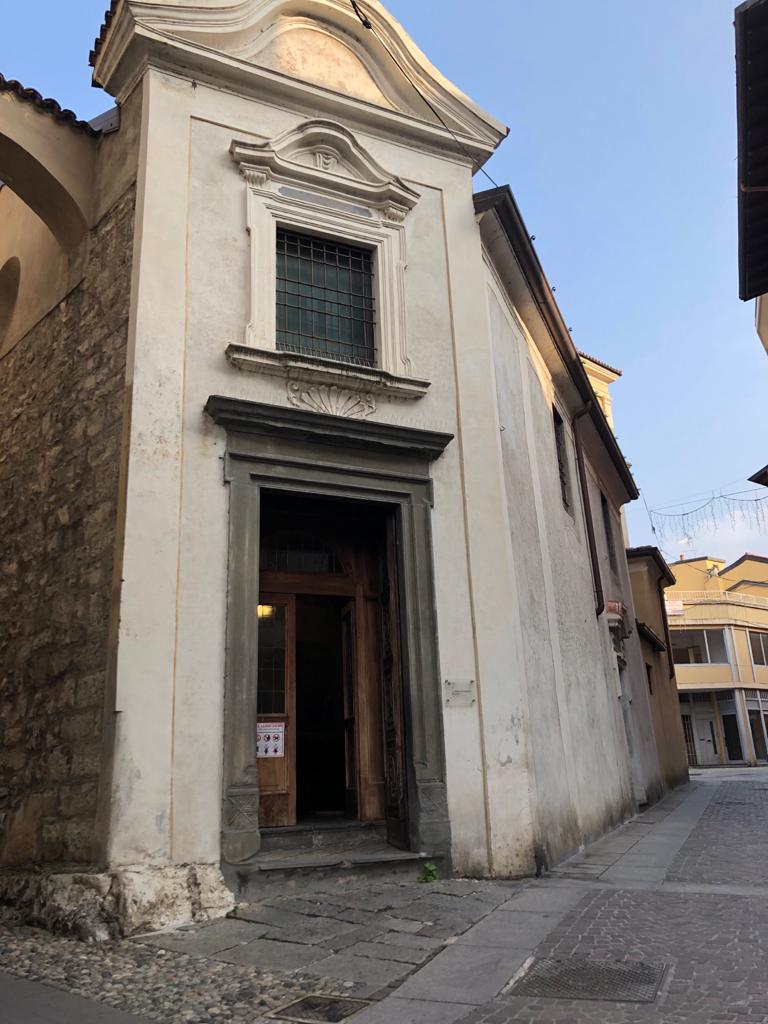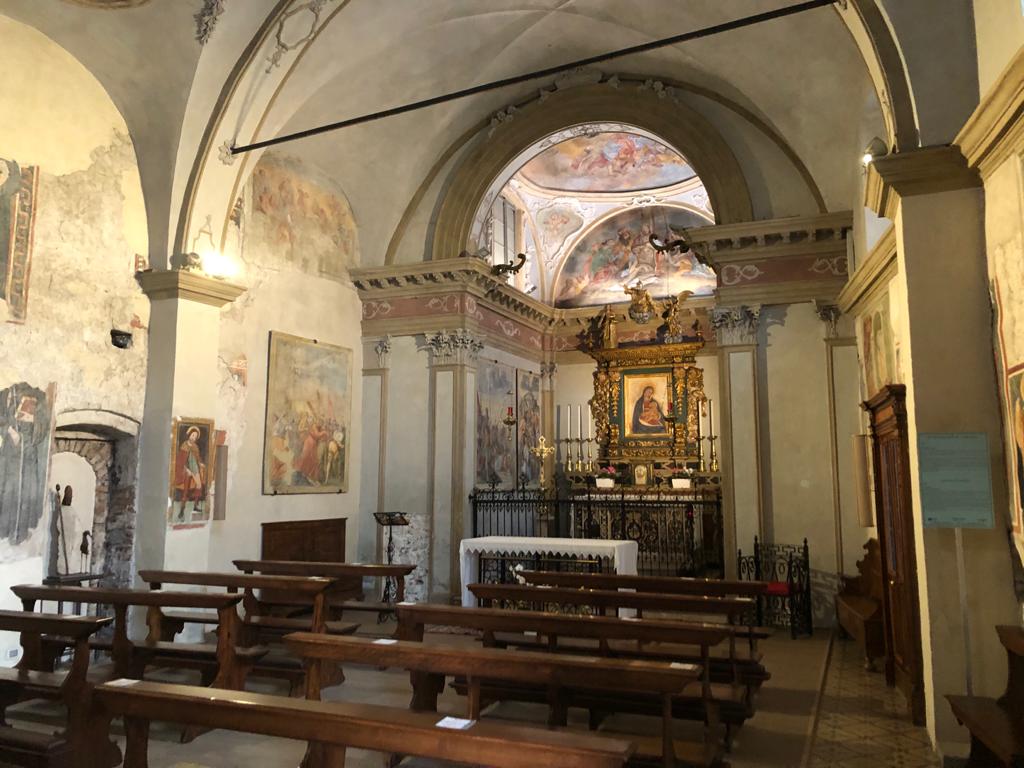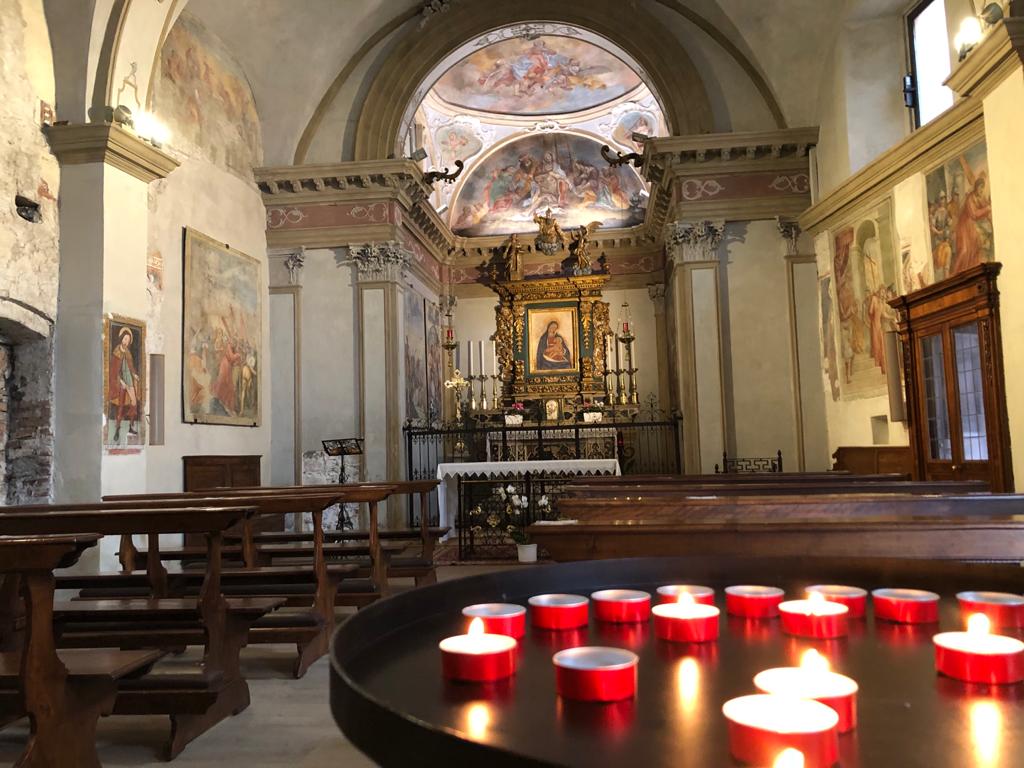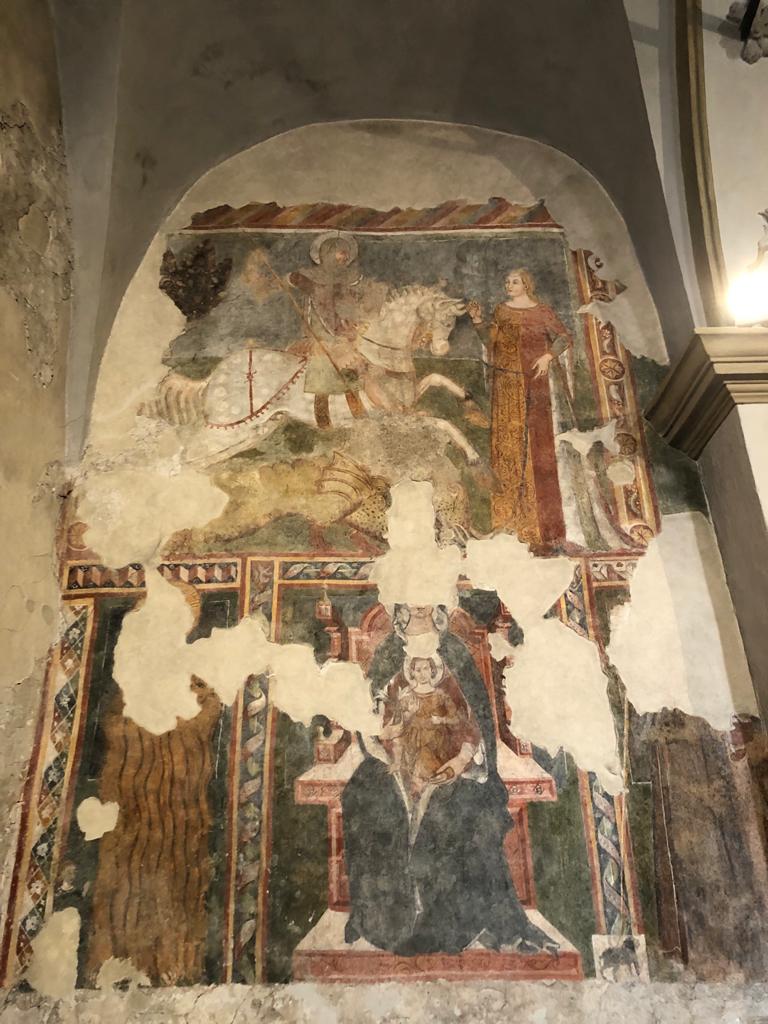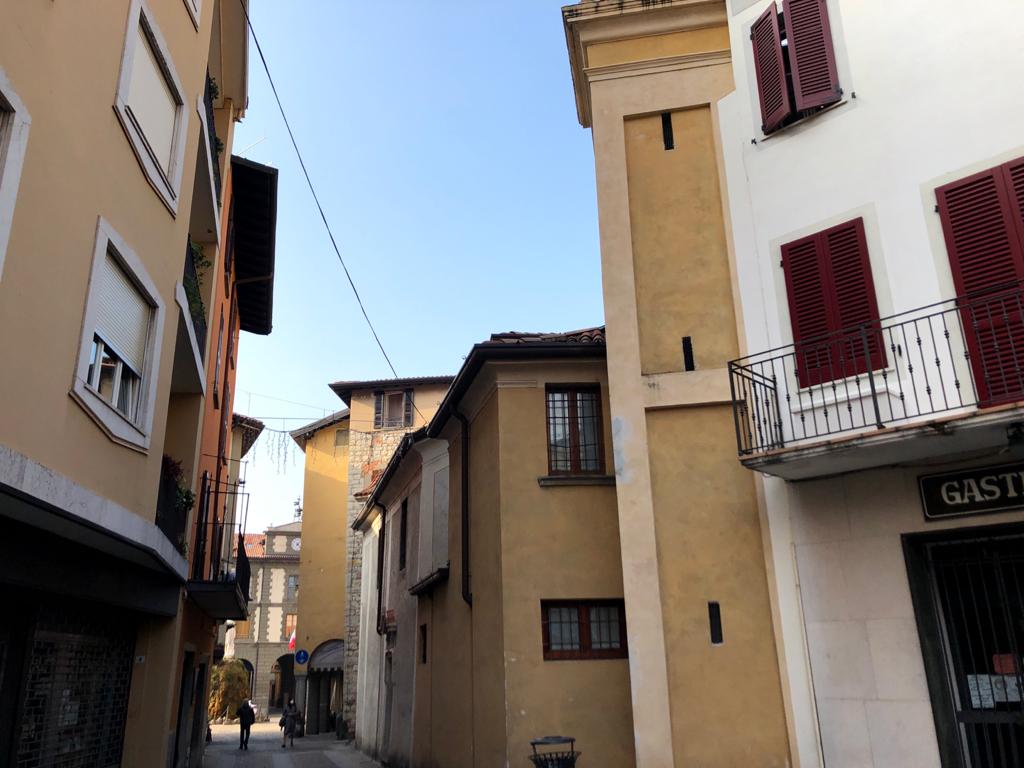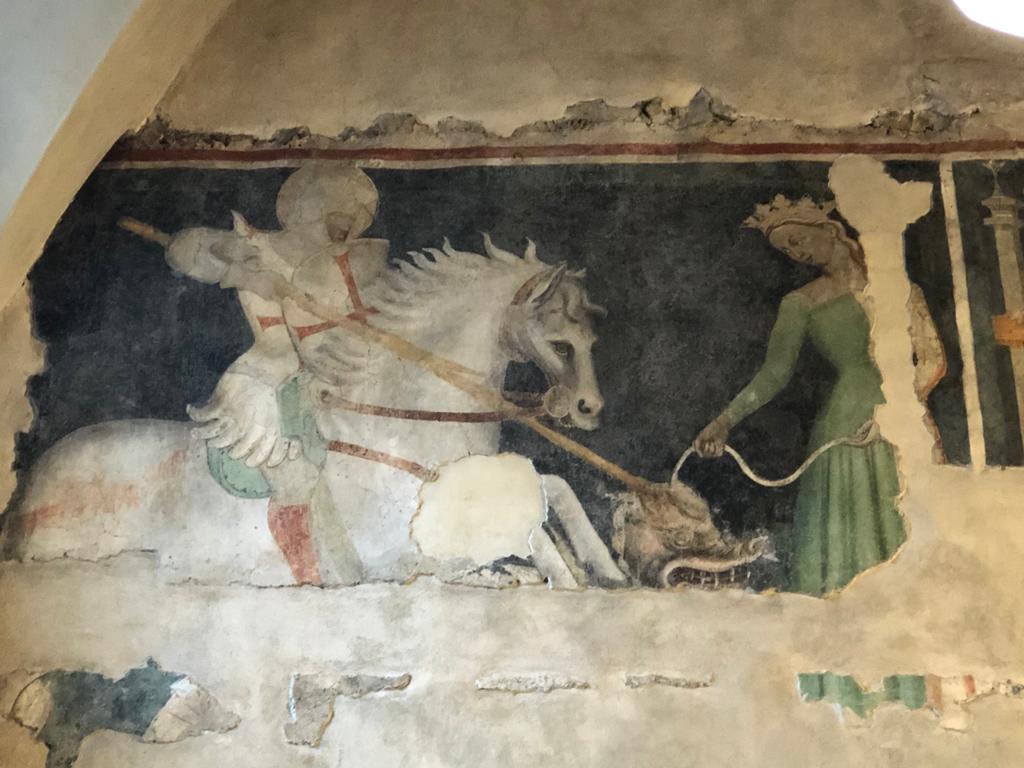 Church of Santa Maria del Mercato or Oldofredi Church
The church of Santa Maria is known by several names: it is called of the Oldofredi, for the owners, or of the market, due to the view on Piazza Garibaldi which has always been used for trade. It was commissioned by Giacomo Oldofredi in the fourteenth century for himself and for the people as it is in a more convenient position than the other buildings of worship in Iseo.
The building is imposed on previous structures owned by the feudal family: the irregularly-shaped building fits between various other buildings and has a slanted front; the result is an eighteenth-century facade a little wider than the portal with a window and a graceful curvilinear tympanum. The interior consists of the quadrangular presbytery separated from the trapezoidal aisle by a beautiful wrought iron gate. The image that serves as the altarpiece is the Virgin nursing Jesus: the fresco, from the late fifteenth century, was surrounded by a Baroque frame. At the top of the frame there is the wooden group with God the Father and the Annunciation. The building underwent substantial changes in the eighteenth century which transformed the roofs, placed pilasters and pillars against the walls, covering, and partly destroying, the oldest images, now partially visible after the removal of plaster. These are devotional works of private commission dating from the fifteenth to the mid-sixteenth century; see in particular two paintings with St. George killing the dragon and freeing the princess.
The 18th century frescoes (partly torn and placed on canvas, partly still on walls and vaults) are attributed to the Isean painter Domenico Voltolini. The decoration illustrates the cycle of the Passion of Christ. In the polylobed stucco medallion of the vault of the nave is painted the Perdon d'Assisi (1727) that is St. Francis who intercedes for the souls in Purgatory assisted by the allegorical figure of the Church holding a cross and a chalice. The Assumption and coronation of the Virgin is represented in the dome of the presbytery.
Federico Troletti